FREYA WAS AT PHILLIP ISLAND ON HOLIDAY WITH FAMILY AND FRIENDS. MATT WAS BACKPACKING around the world and on the Island by chance. Their eyes met across a crowd of people at the Pyramid Rock Festival. A dare from a friend coaxed Freya to speak to Matt, and they quickly worked out they had much in common. "It turned out Matt and I went to the same university in England at the same time; we even lived in the same road," Freya said.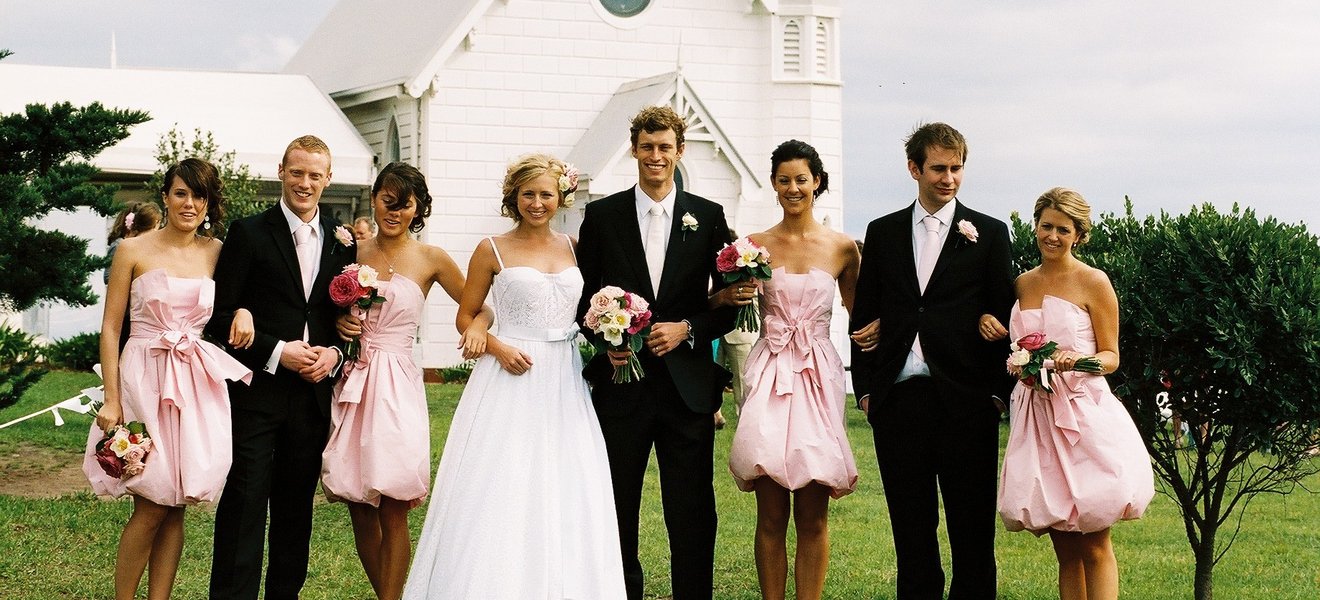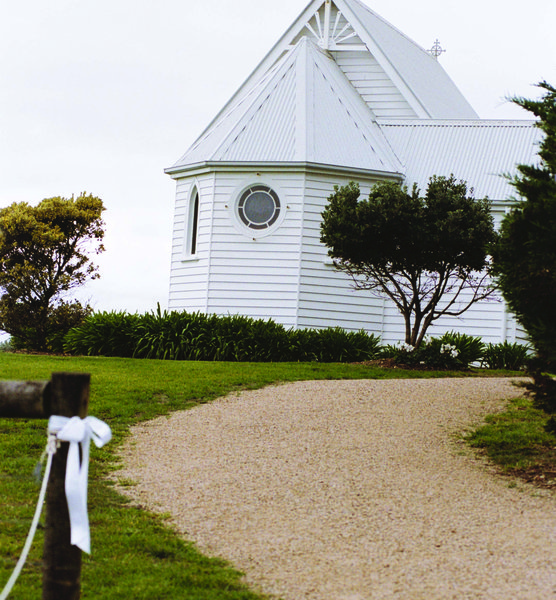 Following a romantic walk in the rain, it seemed only appropriate that Matt proposed to Freya two and half years later whilst sitting on a bench looking out to sea from their special place – Pyramid Rock. Freya had her back to Matt when he asked her if she'd make him the happiest man in the world and marry him? When Freya looked around in surprise and disbelief, he presented her with a plastic silver ring decorated with a pink heart disguised in a Tiffany box. "After wearing my rapidly blackening plastic ring for a week it was time to go shopping," Freya said laughing.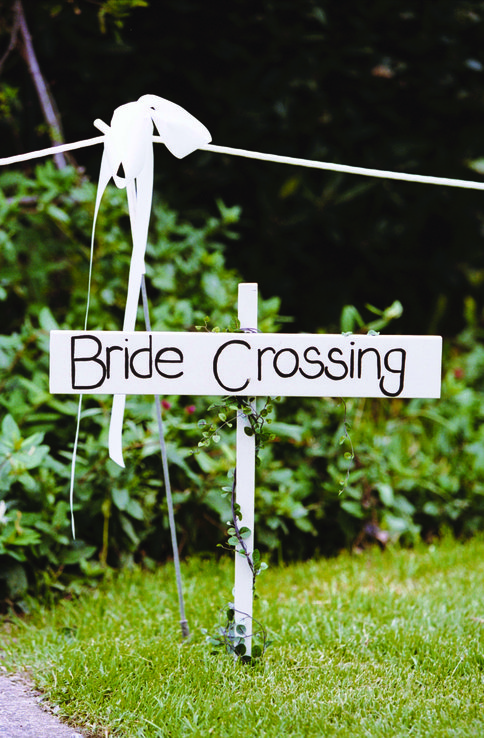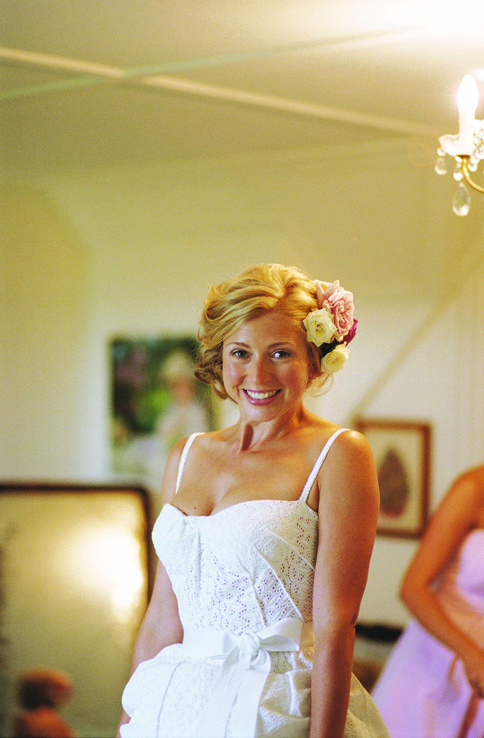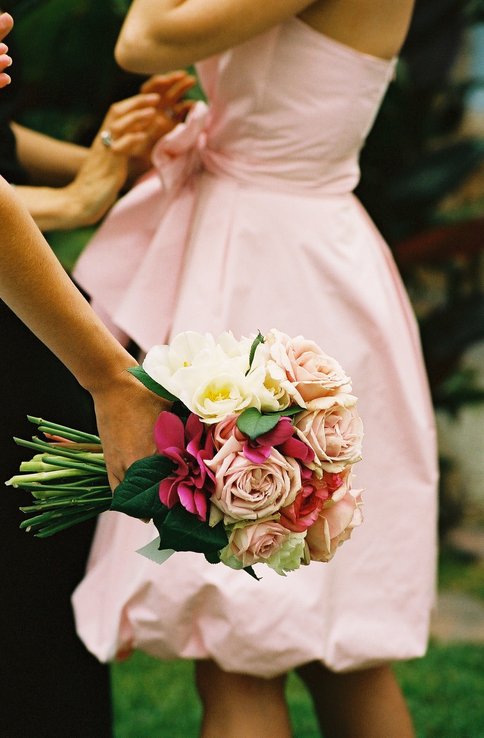 Nine months later the day of their wedding dawned and Freya awoke feeling emotional yet excited. "I'd hardly slept. I had a really deep conversation with my brother Chris at 4 am and felt really overwhelmed." Married that morning, at Trenavin Chapel on the cliffs of Ventnor on Phillip Island, the couple exchanged vows in front of family and friends who had gathered at the Victorian property owned by Freya's parents. "It was overwhelming to look inside the chapel and see all our favourite people, many from the UK, all in one place," Freya said.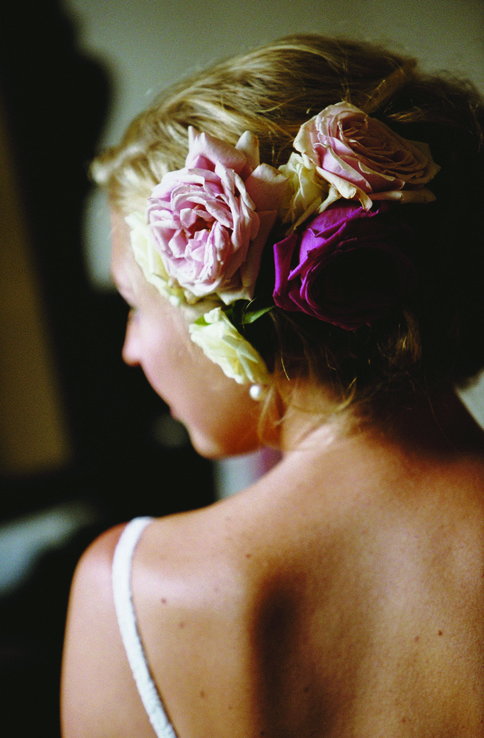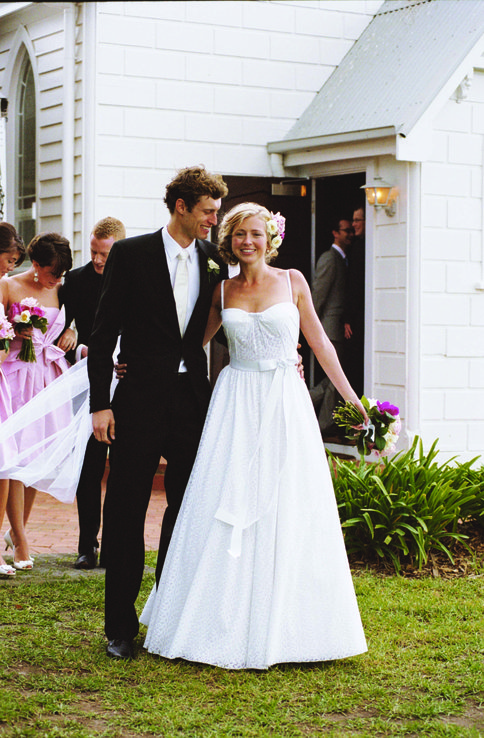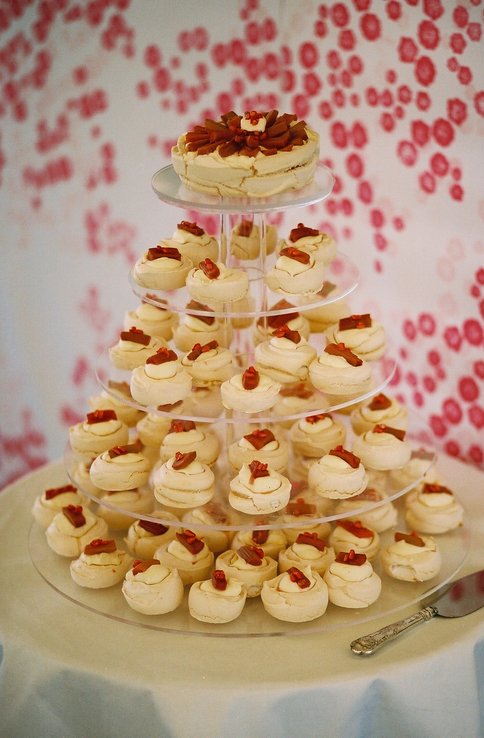 Drinks and canapés by Ed Dixon Food Design were served outside the Chapel, before guests moved inside a clear-sided marquee set for a long, leisurely lunch overlooking the sea. Matt and Freya wanted their daytime wedding to have a country feel, with an emphasis on good food, wine and the incredible views. Inside the marquee was decorated with giant pastel colored paper wheels, romantic full-blown roses in an eclectic assortment of glass vases, while share plates of food were served to guests seated informally at long tables. After lunch, the clouds vanished and the wedding party enjoyed a glorious autumn afternoon. "Guests were relaxing outside on benches enjoying the views. It was just what we wanted," Freya explained.
For more inspirational wedding stories visit Real Weddings, the most trusted online for best wedding venues in Victoria!