Flanked by her five bridesmaids, who were resplendent in Swarovski crystal embellished pink and green Sari's, bride-to-be Geetha donned the first of her three magnificently hand-crafted outfits. Specially selected by Geetha and her mother on a trip to Mumbai, well known to be a virtual playground for acquiring traditional Indian bridal attire, Geetha explained, "Mum and I bought all of the wedding clothes in India. Luckily there is so much choice when it comes to wedding outfits in Mumbai, that there was no issue in buying all the outfits only six weeks before our wedding day."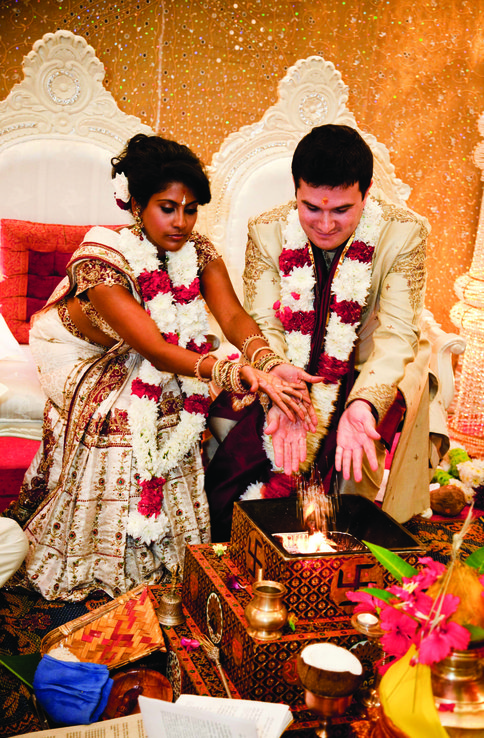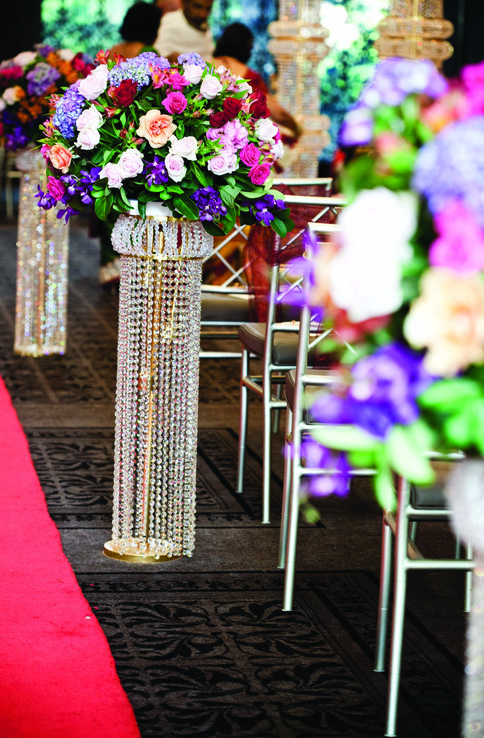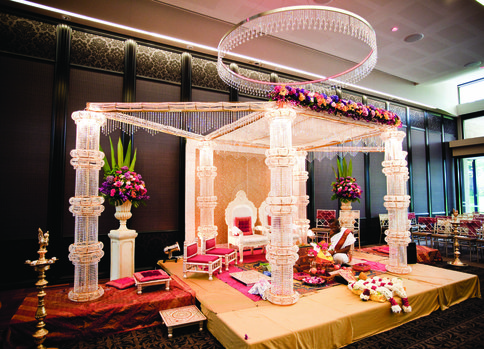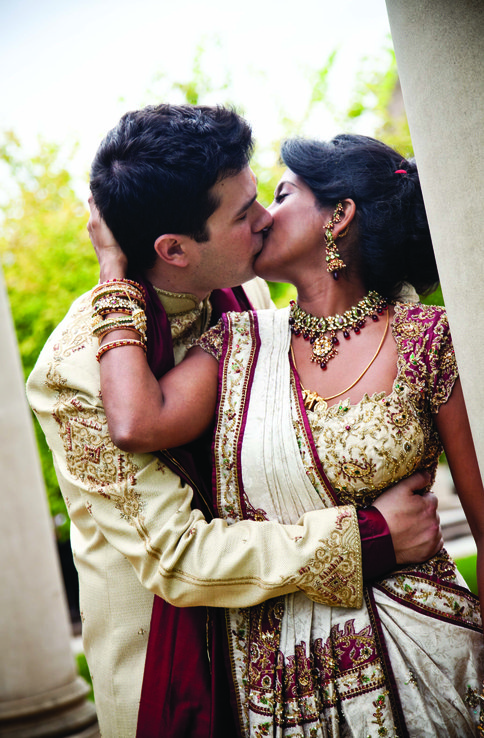 Thirteen months earlier, Geetha and Andrew had decided that they wanted their wedding to include an opulent Hindu ceremony followed by a formal reception for 250 guests. Their first order of business was finding "just the right place" to host their needs, and after six months of looking, they found an elegant sandstone manor surrounded by manicured gardens. With its grand proportions, it perfectly set the stage for their epic celebration.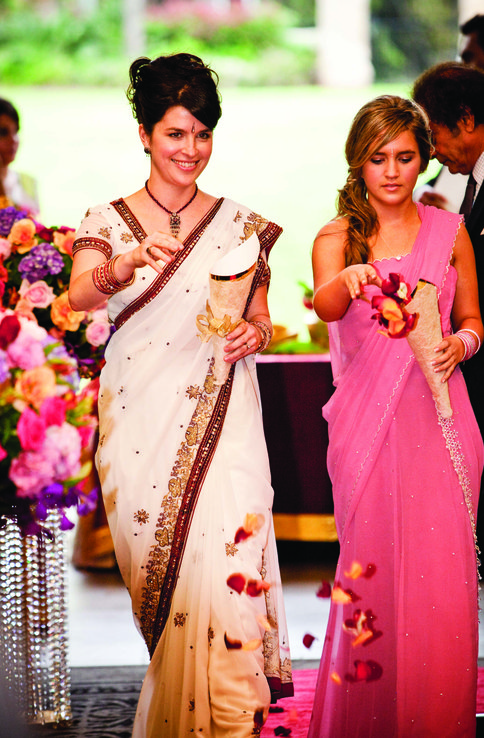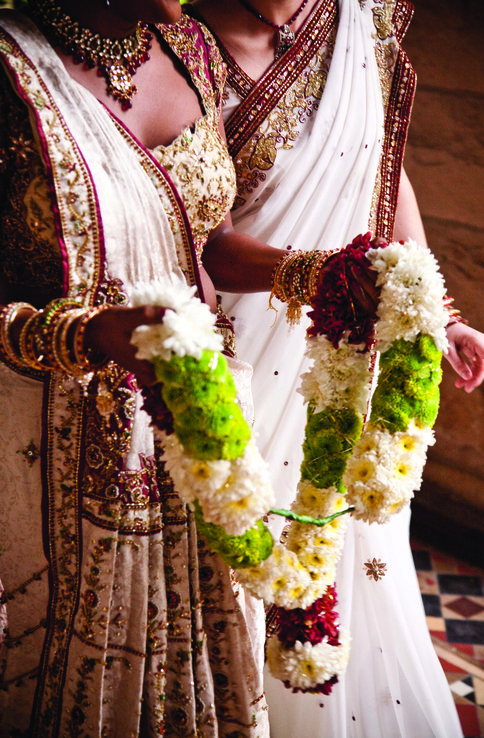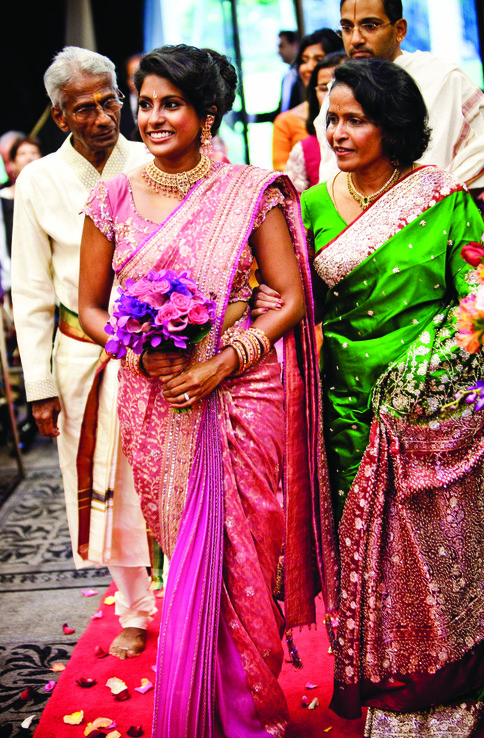 Just before Geetha's arrival, Andrew, dressed in a customary Indian Nehru suit and shawl was to first experience his own Groom ceremony, as is customary in Hindu weddings. When the pair did finally come together, it was under a breathtakingly decorated crystal Mandap, or columned wedding altar. During the ceremony, the couple exchanged flower garlands and, as Geetha recalled, "The priest told us it was almost like a race. Whoever got the garland on the other first is said to be the more dominant partner in the marriage. Andrew got his garland on me first," laughed Geetha. A scenario which somewhat reflected how the couple actually met. After all, it was Andrew who insisted on an introduction after seeing Geetha's photo on a mutual friend's Facebook page!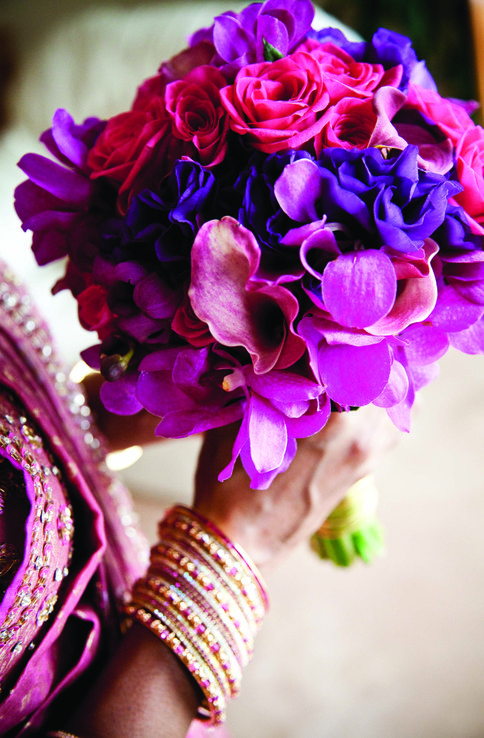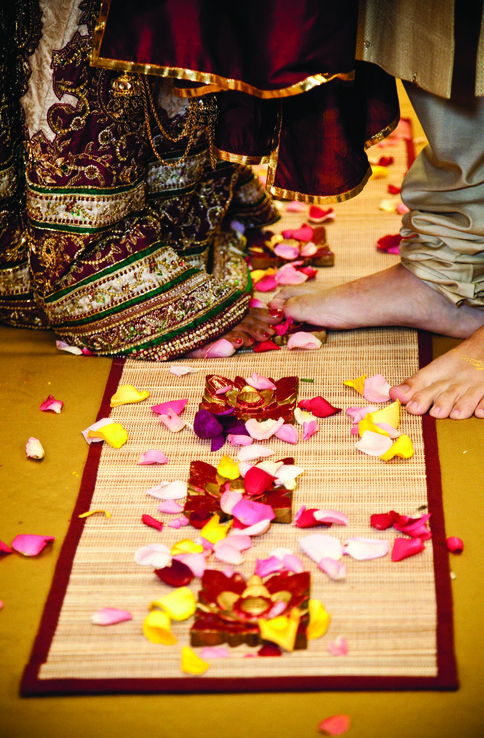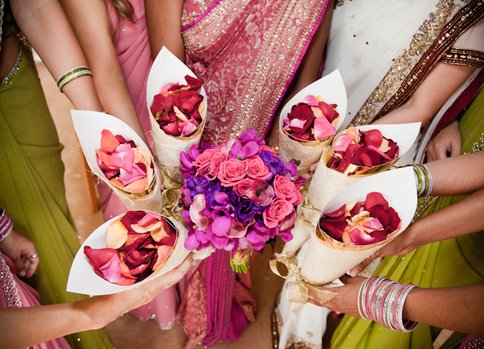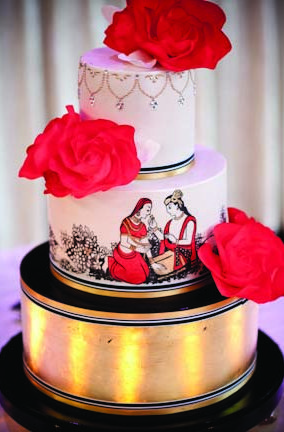 The exciting festivities culminated in the manor' exquisite ballroom, which was illuminated by a rich array of orange, red and lime green floral arrangements beautifully displayed in tall martini glasses. family and friends from all over the world enjoyed the humorous speeches, a touching toast from Geetha's father, of course some delicious favours; fruit cake packaged in an elaborately decorated gold box that the couple had designed to be a keepsake. A wonderful testament to their happy day.
For more inspirational wedding stories visit Real Weddings, the most trusted online for best wedding venues in Sydney!