Georgia and Ben's first meeting was surely fated to be. Georgia was on a skiing holiday in Chamonix, France with one of her best friends when they met an Australian couple on the slopes. The four became fast friends and met each other in Paris a week later. "They kept telling me about this friend of theirs, Ben, who I simply had to meet – apparently he was a top rugby player, handsome, smart and a true gentleman. I said, don't even think about setting us up!" Georgia said with a laugh.
Back in Sydney, Georgia caught up with her new friends again and was introduced to Ben over drinks. Ben arrived limping with an injury from rugby, so Georgia said it wasn't exactly love at first sight. "However after a few more drinks and dinner, the rest is history!"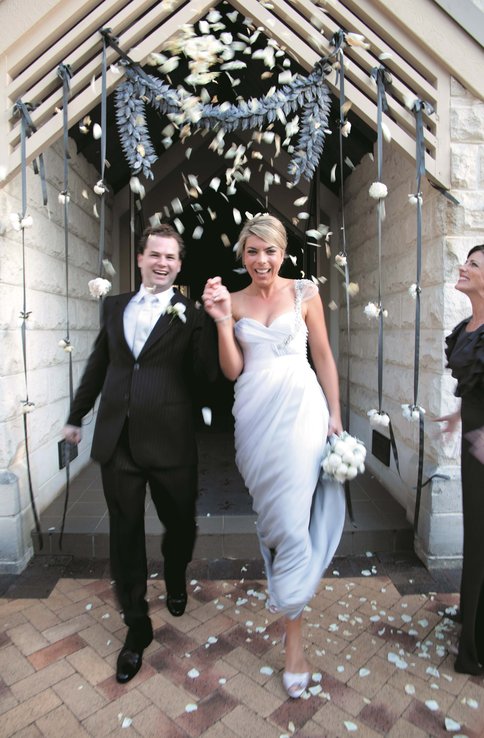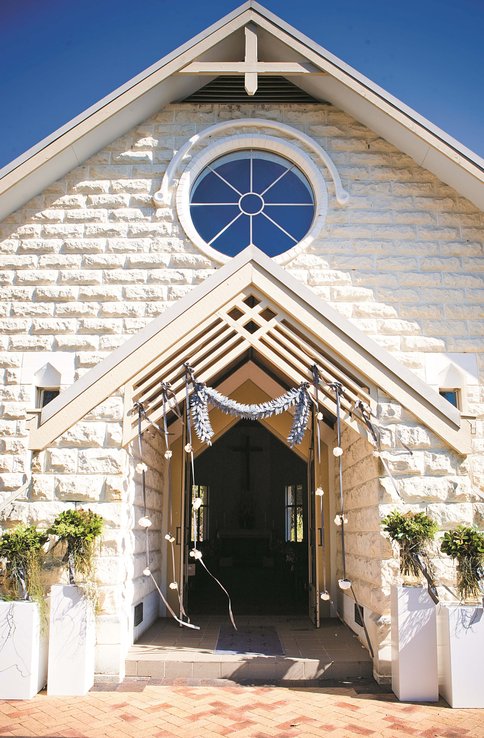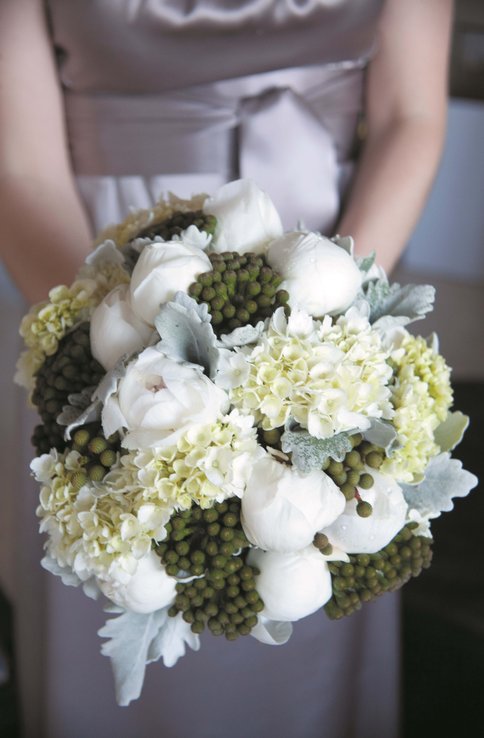 Nearly three years later, following a romantic proposal in Central Park, New York, the couple were married at the gorgeous sandstone St Andrew's Anglican Chapel on the Sunshine Coast, where Georgia grew up. Georgia had to contain butterflies in her stomach as she walked down the aisle, while Ben stood at the top of the aisle with tears in his eyes.
Afterwards in the church courtyard, everyone enjoyed Moët Minis in the balmy Queensland heat, before heading to Sails at Noosa in mini buses. Once there the Moët continued to flow, as did canapés served to guests in the grassy courtyard. As the sun set, fabulous music from the 1930s and 40s put everyone into a celebratory mood.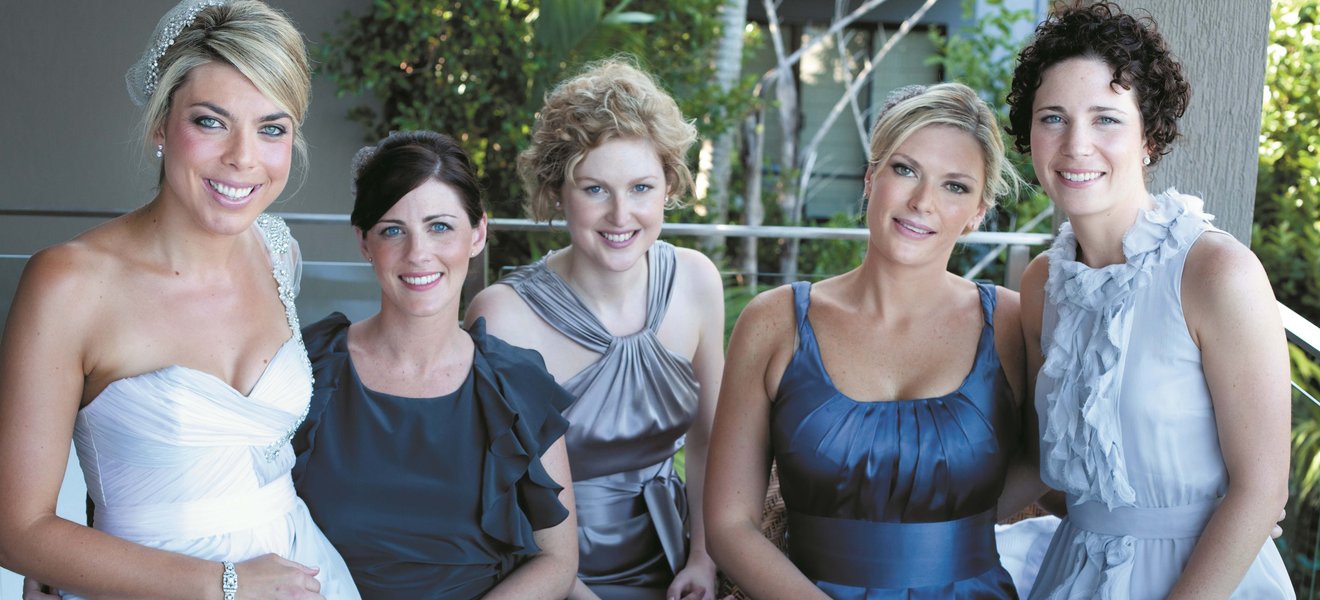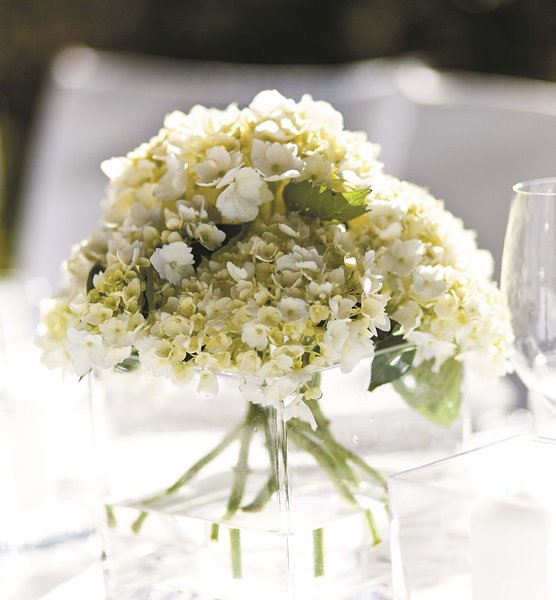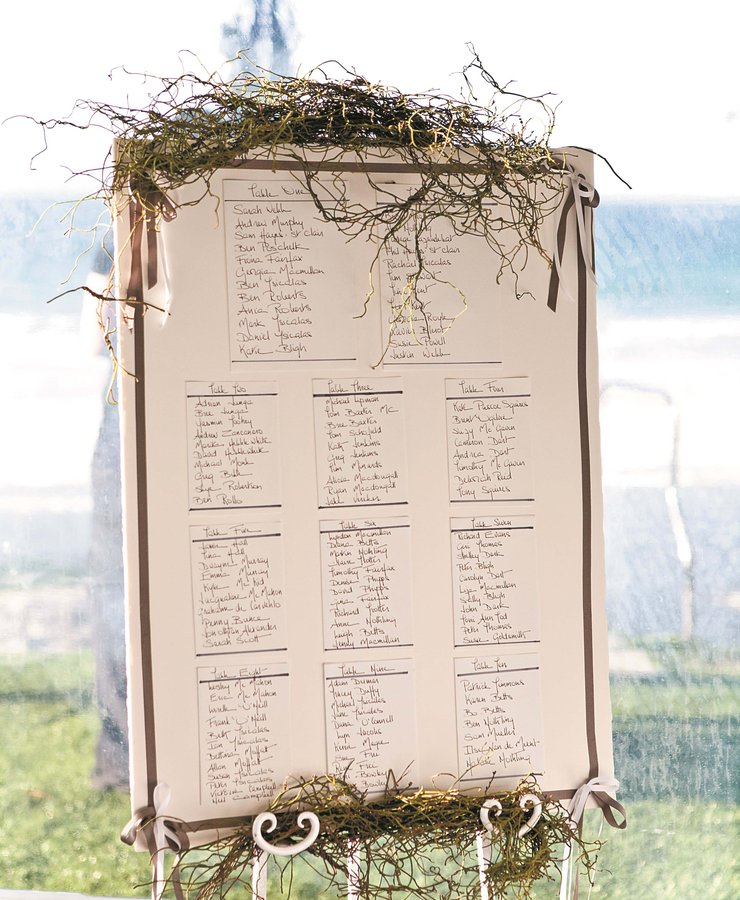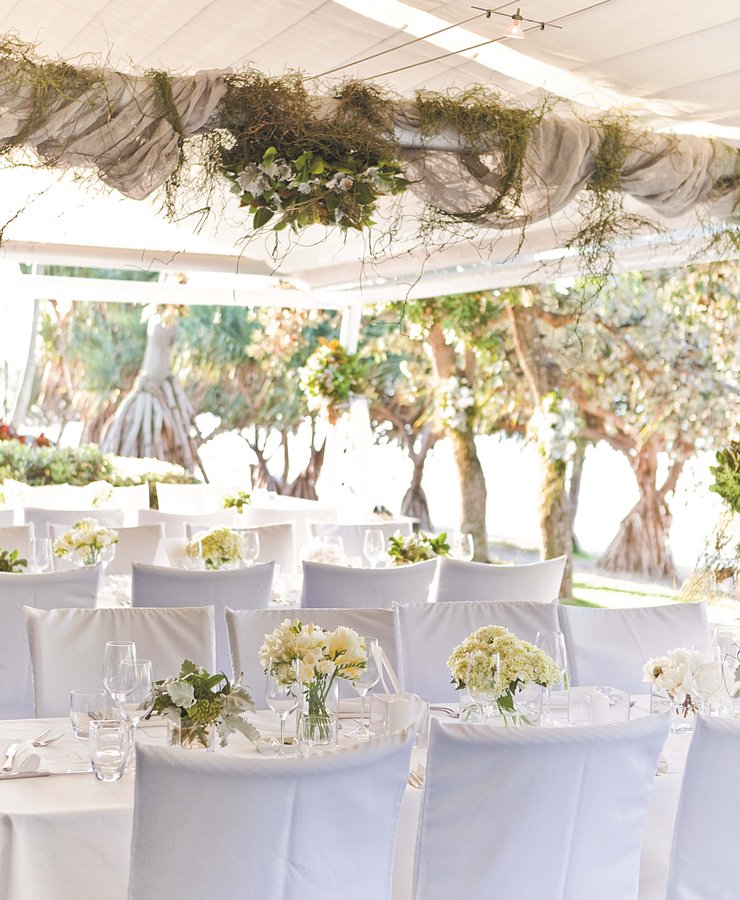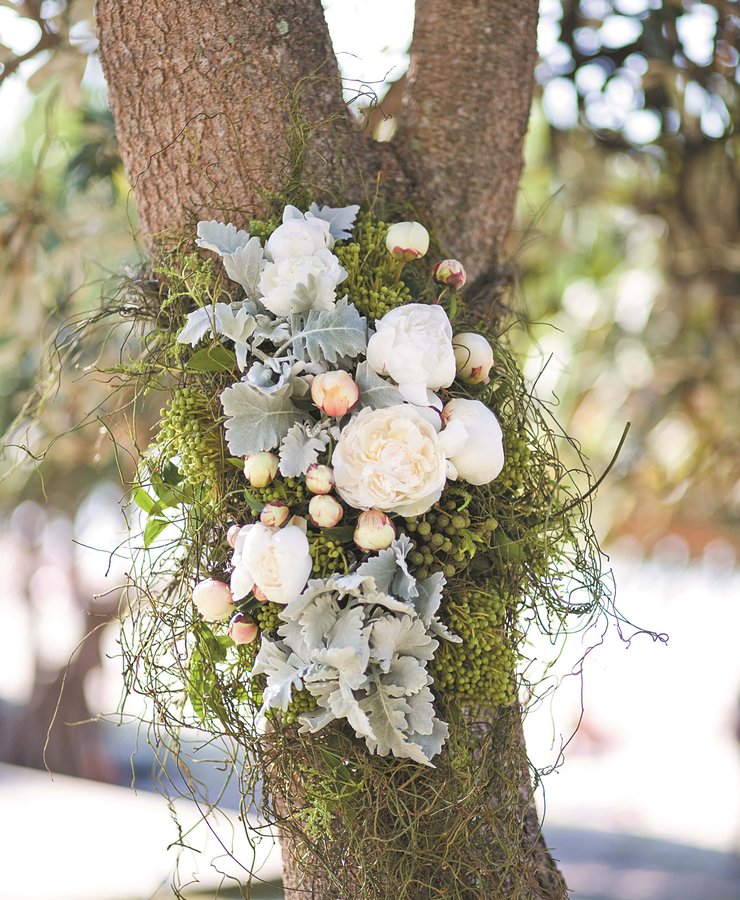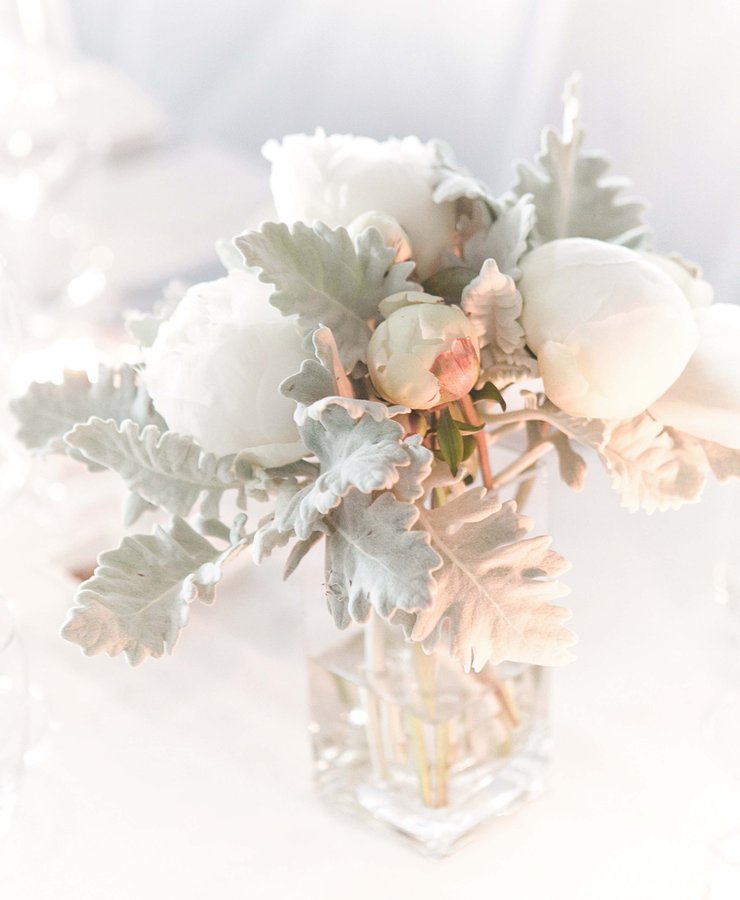 Guests were then asked to be seated, and as the Mc introduced the newlyweds everyone stood and clapped expecting Georgia and Ben to take their seats. But instead the couple surprised family and friends when they took to the dance floor to Fred Astaire's 'Dancing Cheek to Cheek'. Everyone cheered as the couple whirled around the dance floor, softly singing the words to one another. "Everyone commented on how romantic it was," Georgia said.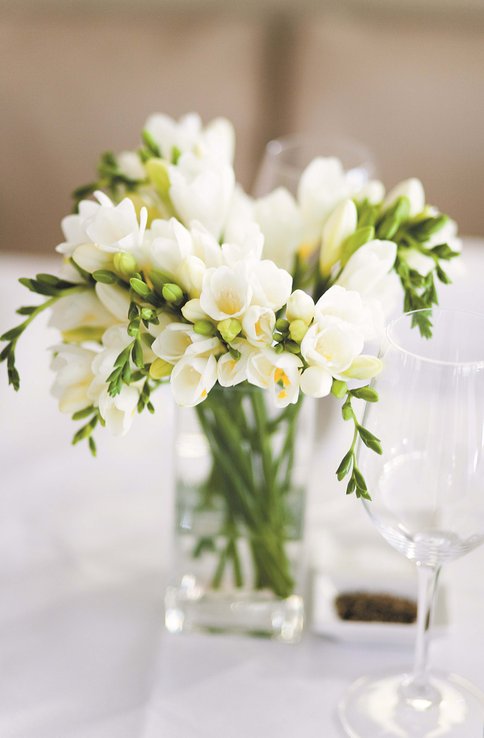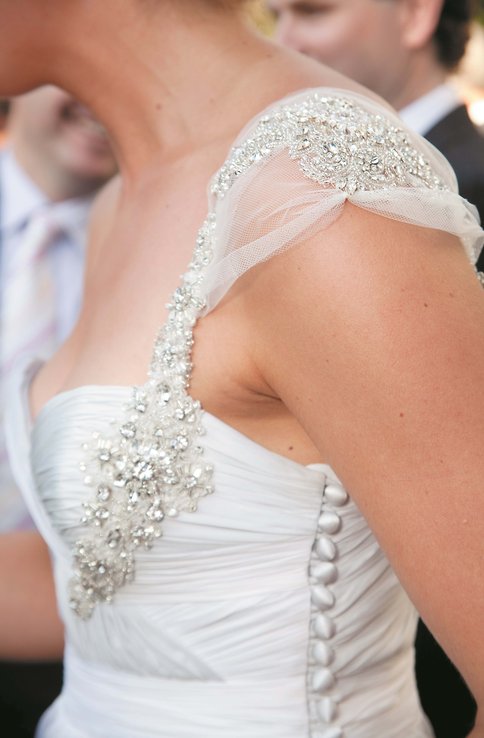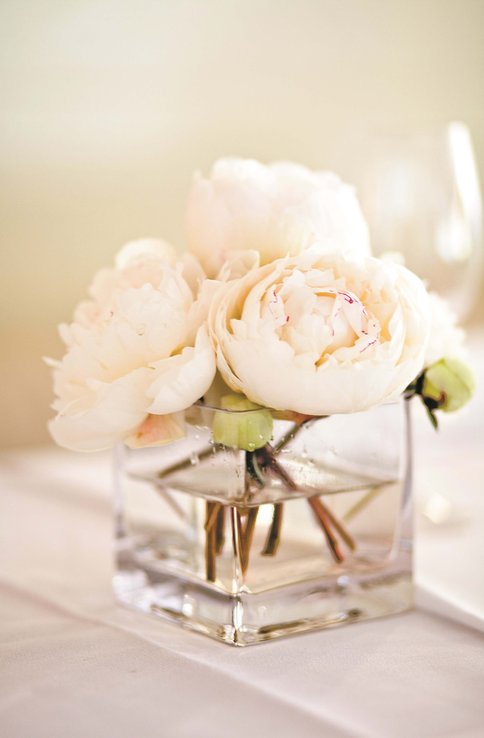 As the couple were seated they took in the glamorous setting around them, designed and co–ordinated by Georgia's mother in conjunction with Mondo Floral Design. The colour scheme of Dior dove grey, steel grey and cream were used throughout – from Georgia's gown, her bridesmaids' dresses and invitations through to the order of service and menus. 
This was offset by wonderful decorative touches such as a striking display of dodder vine and peonies suspended above the bridal table, and glowing candlelight. Beautiful floral arrangements hung in the trees outside whilst linen was draped from the ceiling beams. "It was amazingly beautiful, and truly something out of a fairytale. My heart ached from the sheer beauty of it all," Georgia said.
For more inspirational wedding stories visit Real Weddings, the most trusted online for best wedding venues in Queensland!