The motto for our wedding was, 'If it doesn't work out it isn't meant to be'. We tried to think of unique ways to do things and made all of our decorations ourselves. We made confetti cones from old sheet music which held dried rose petals and spent days with our family and friends holding wedding working bees.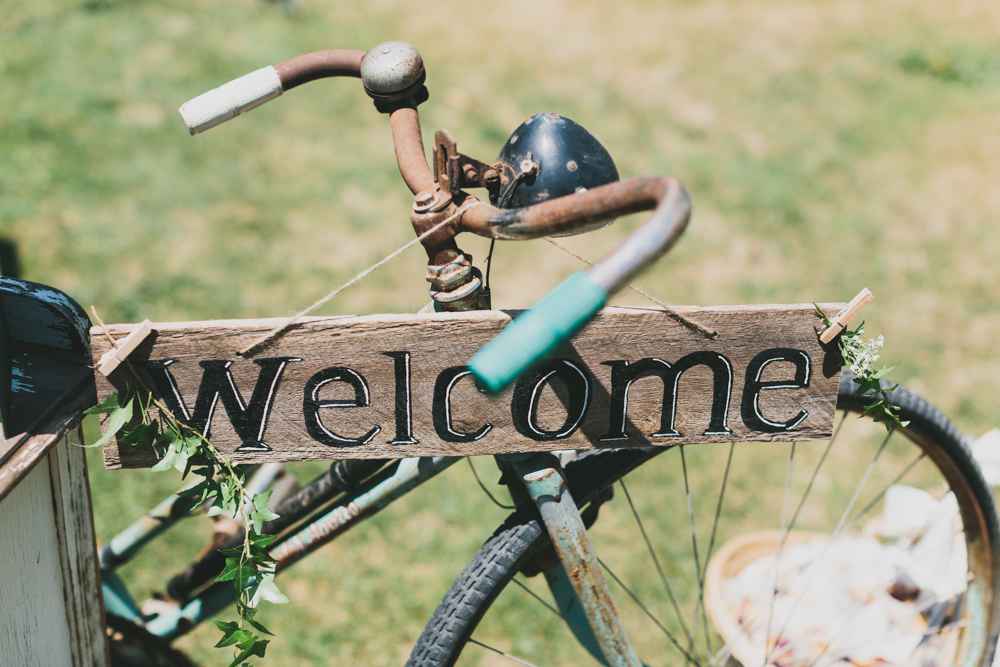 The day of our wedding was a scorching 44 degrees. Unfortunately the wedding car broke down on the way to the ceremony so my father and I had to hitch a ride to the gardens. I remember waiting on the side of the road in my Johanna Johnson dress thinking, 'I am marrying my best friend no matter what'. 
You can laugh or cry when things go wrong but for me there was no choice, I chose laughter. One of Ryan's groomsmen also fainted during the ceremony and my aunt broke her wrist on the dance floor! I'm sure they will make for interesting stories for our children one day.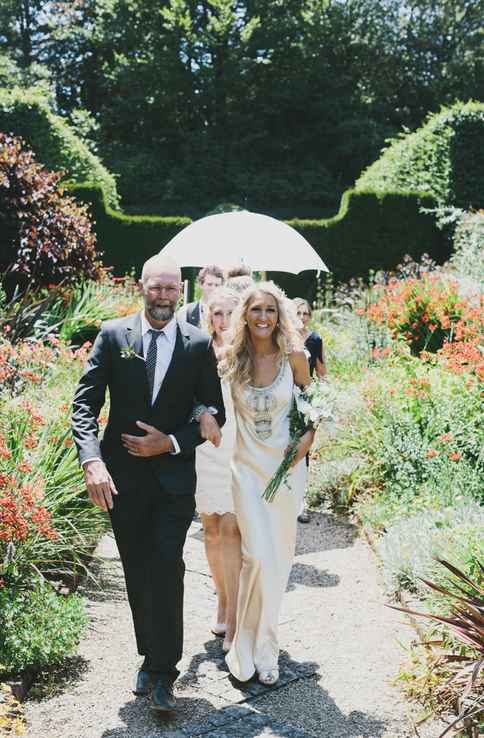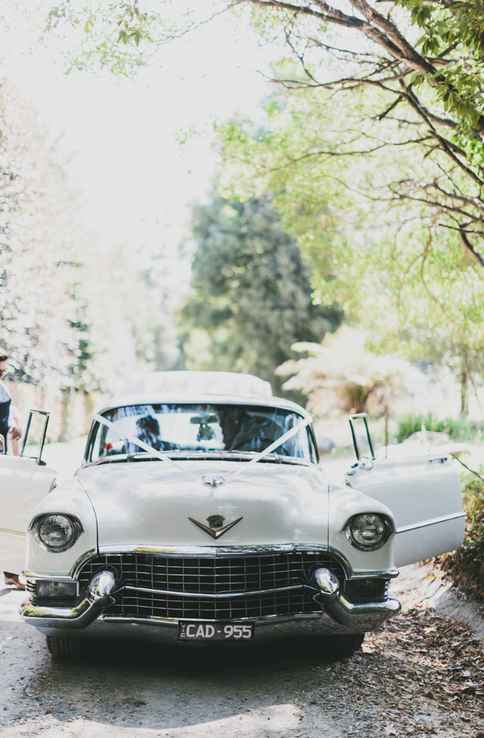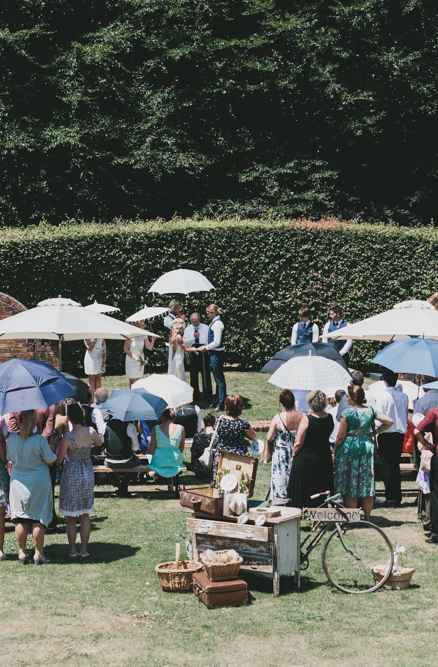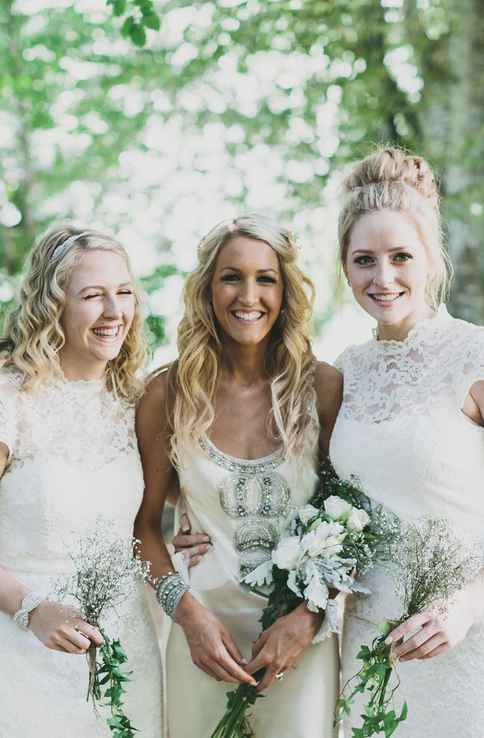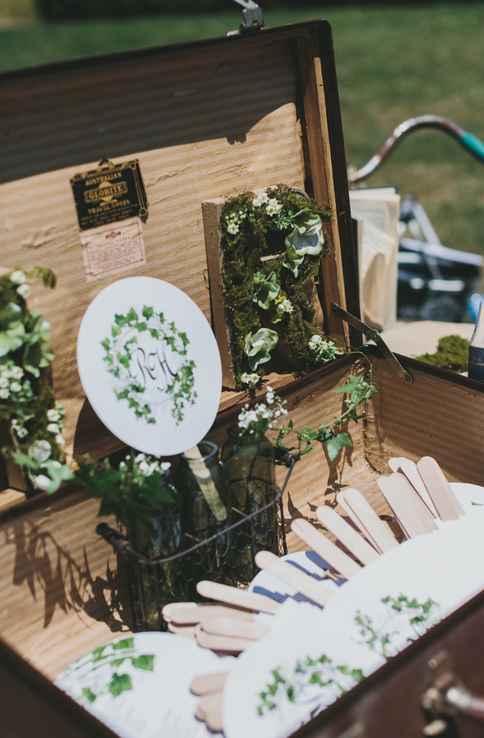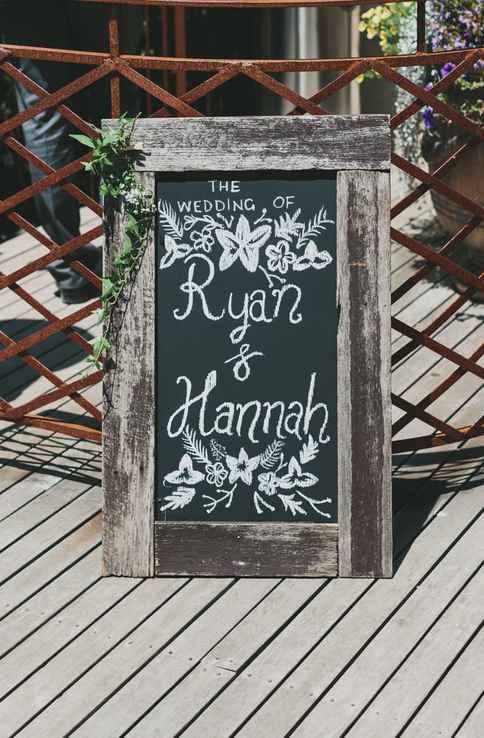 We used over 100 pears for our place settings and wedding favours. Ryan made 80 coasters and these were also given to guests. Each pear had a nametag that was dyed with coffee and tied with twine. Hessian table runners were covered with vintage bottles with mixed floral arrangements of small white daisies and baby's breath. Hanging bottles of flowers and greenery from our garden left room for the share platters. I wanted our reception to feel like we were outdoors in a mythical forest.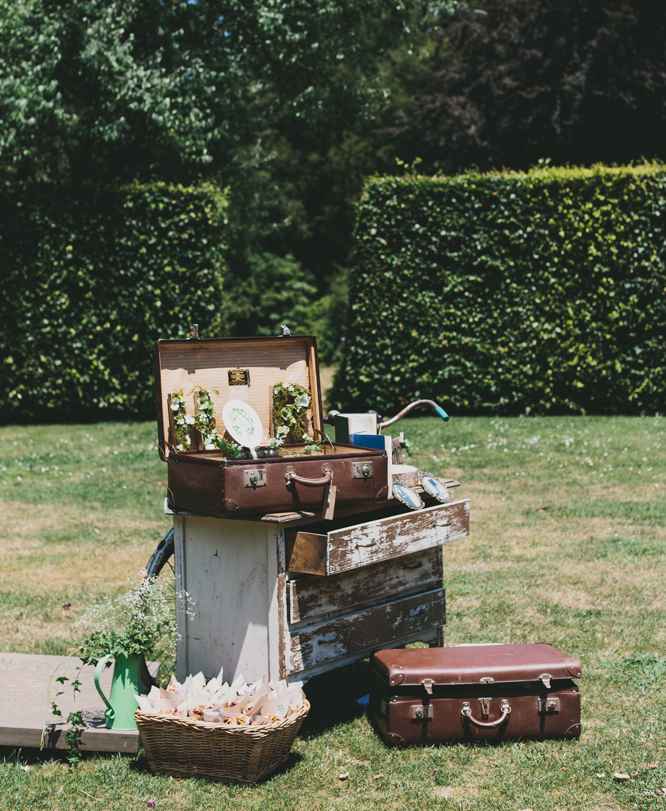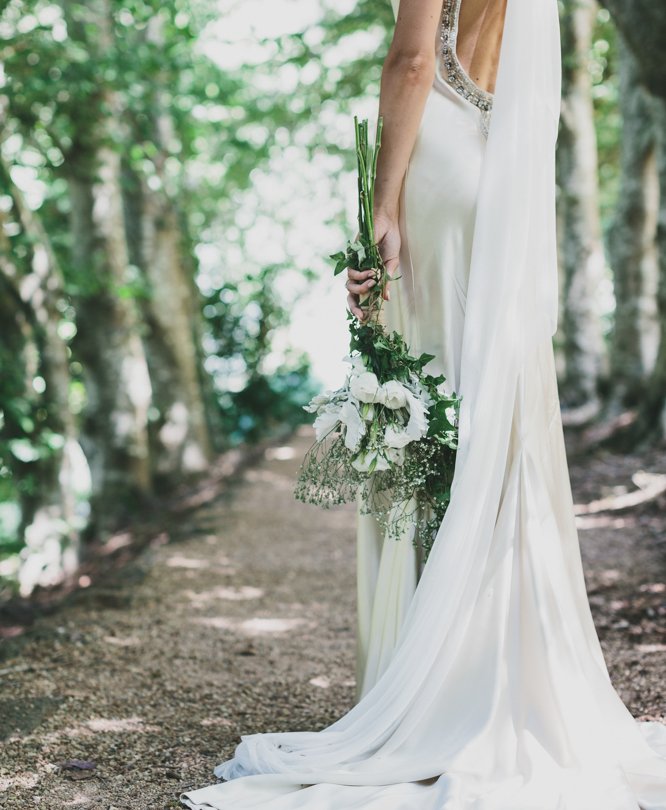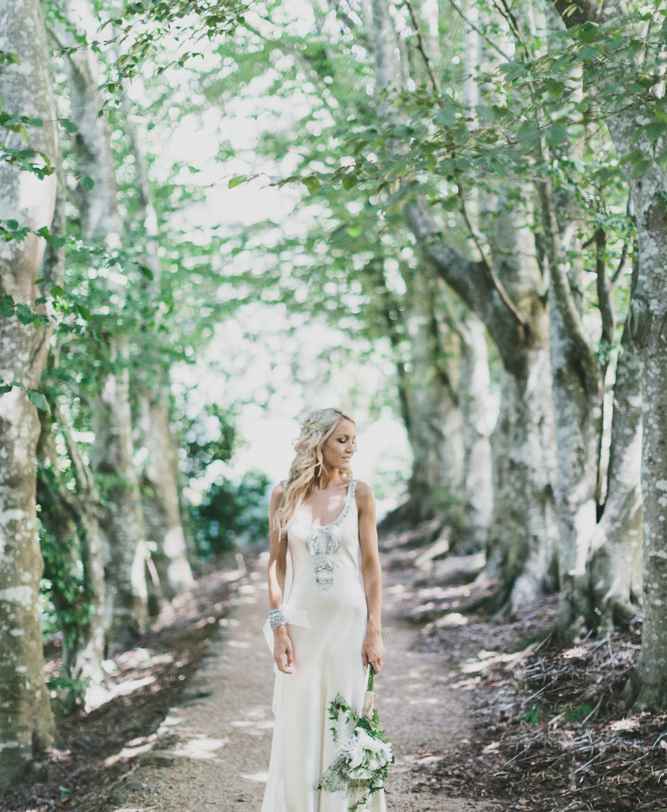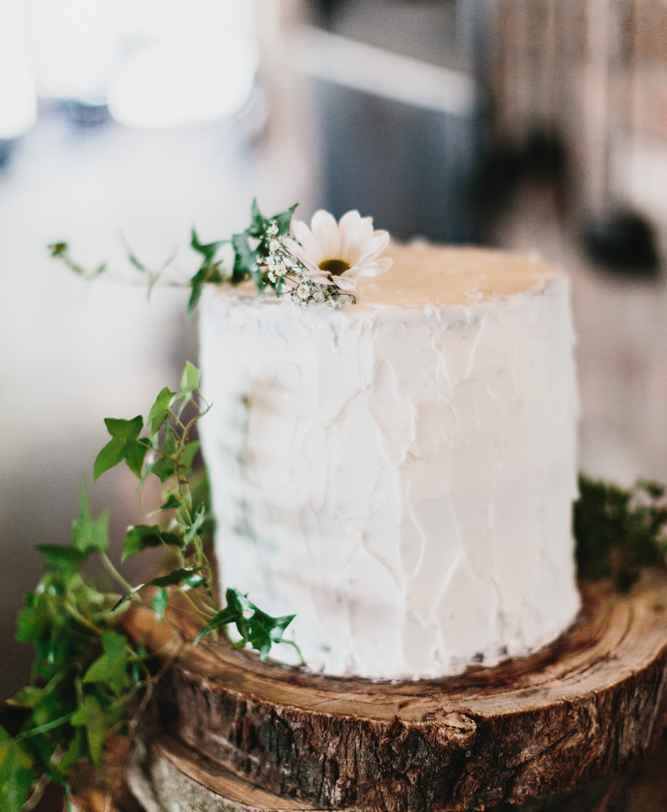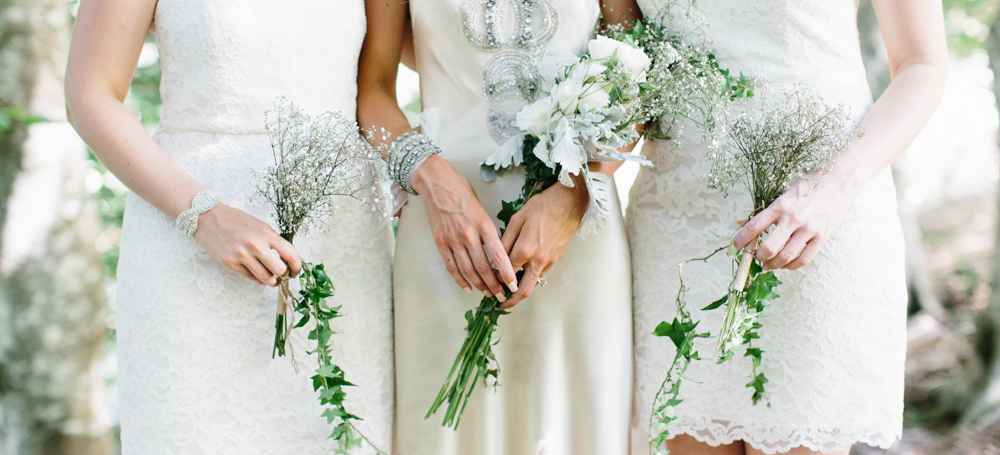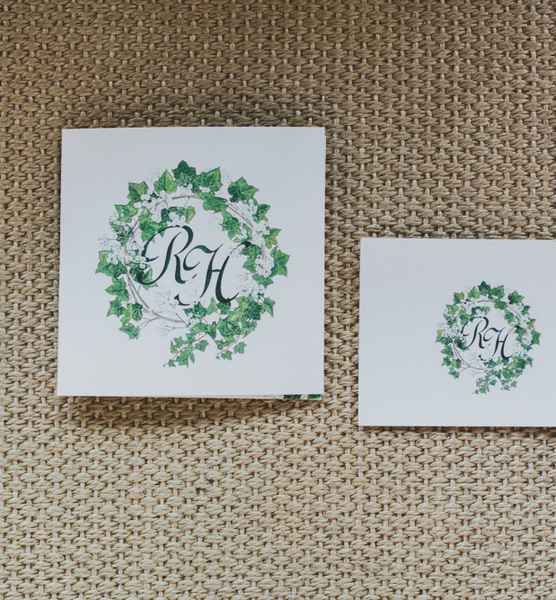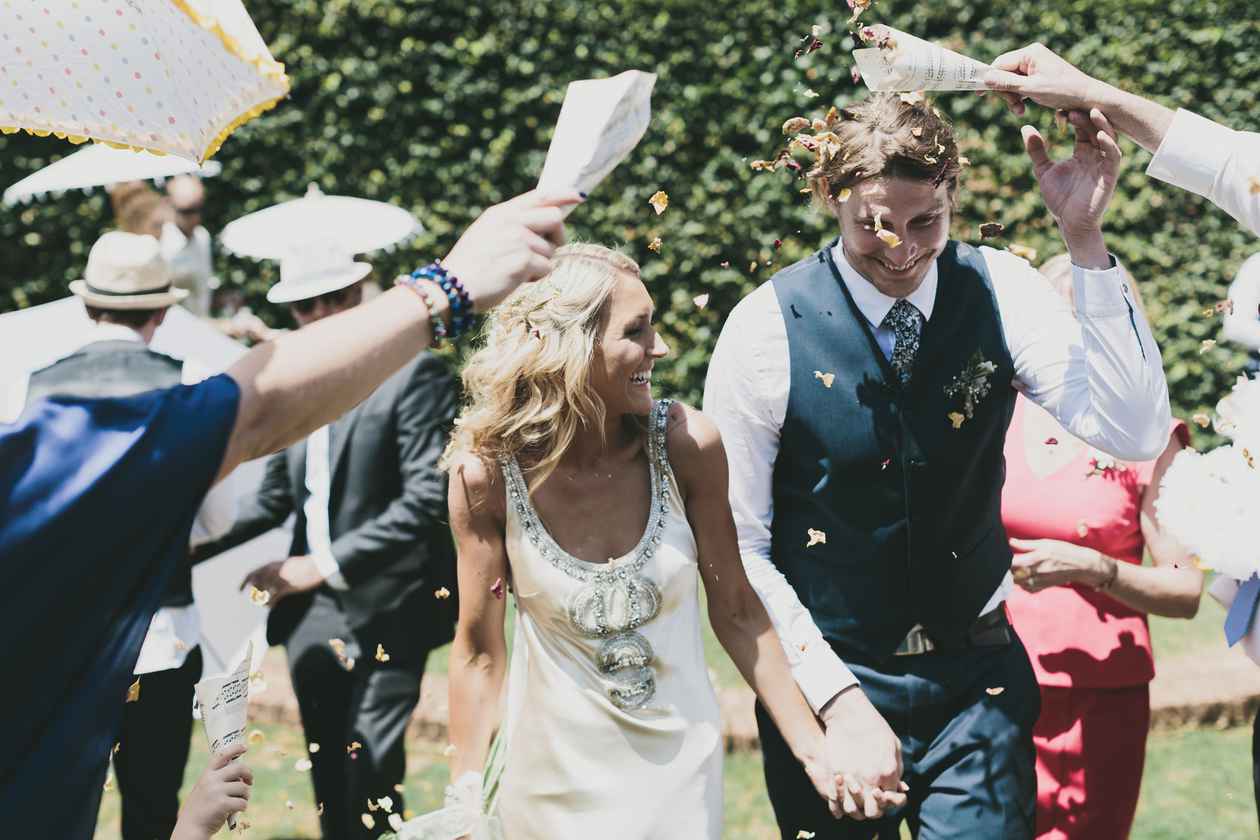 My aunt is a botanical artist and she drew the image for our wedding invitations. It featured a wreath of ivy around our initials interspersed with baby's breath. We used this image throughout the wedding stationery. It looked especially beautiful printed on the handmade circle fans that were displayed in old suitcases. The fans also came in handy for the very warm day and doubled as the order of service. The design was our own emblem for the wedding. She gave us the original and it is now hanging in our living room.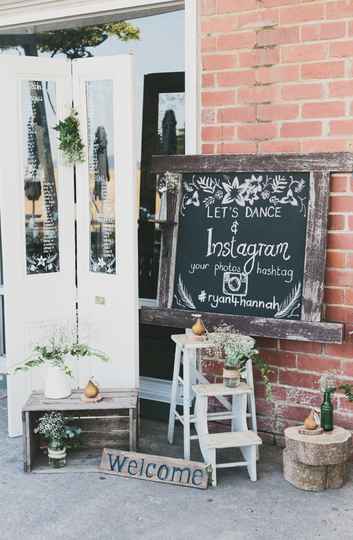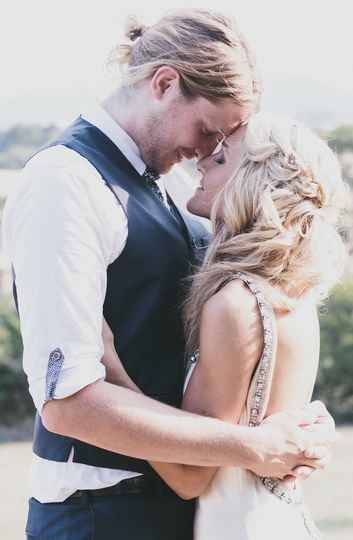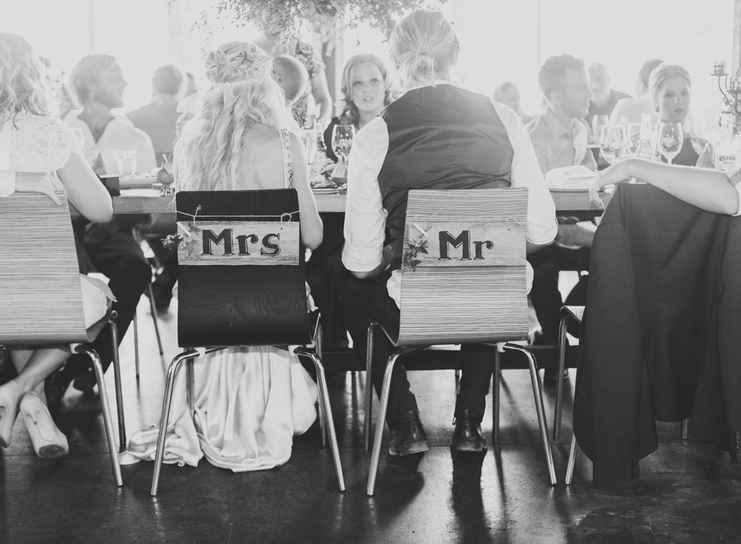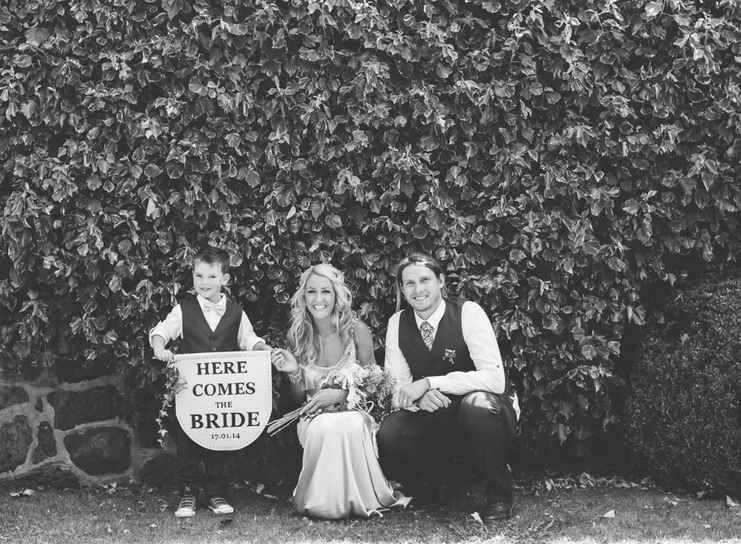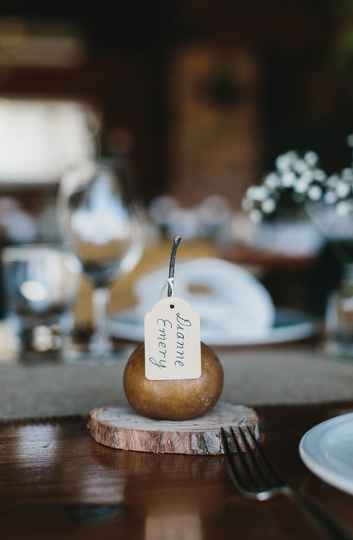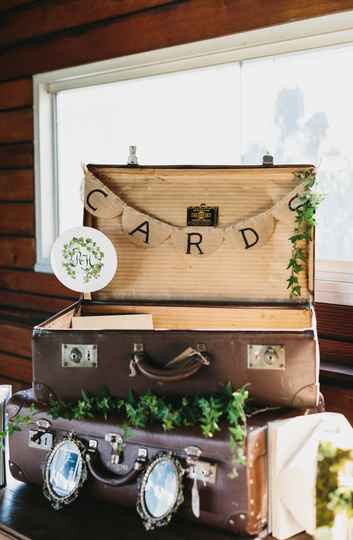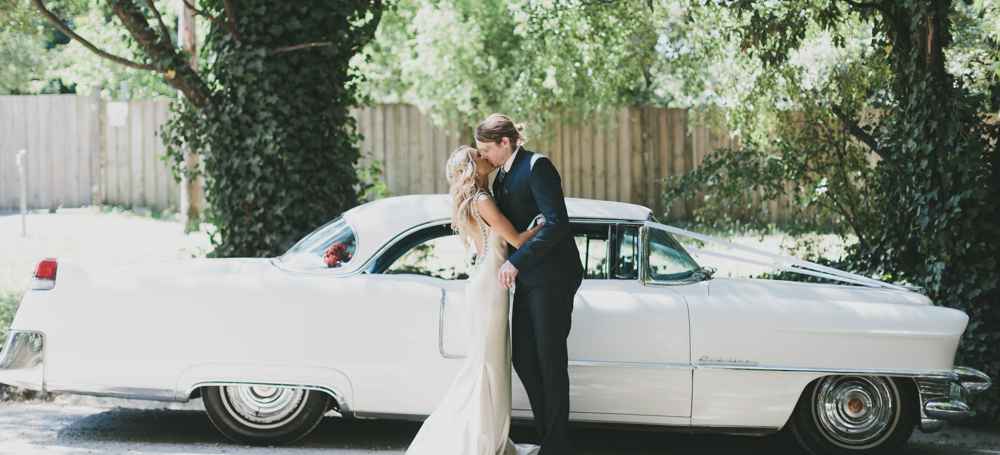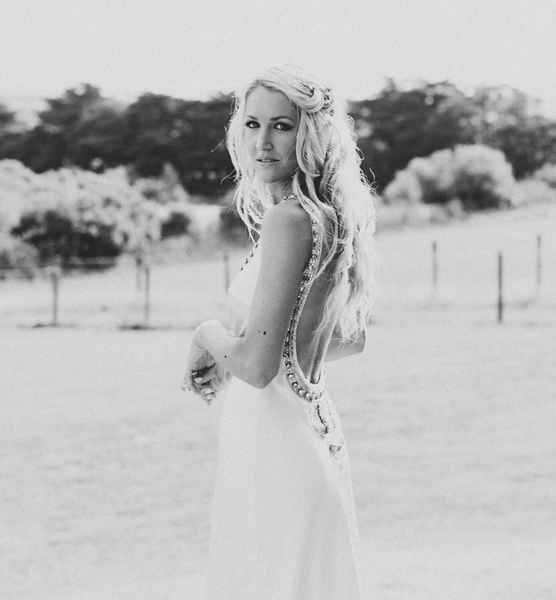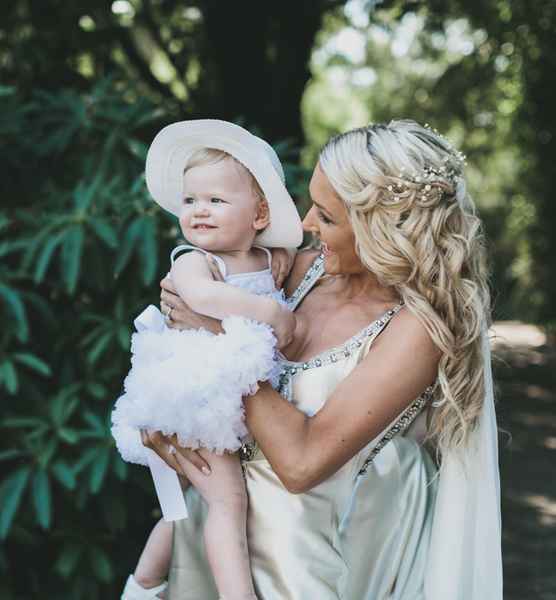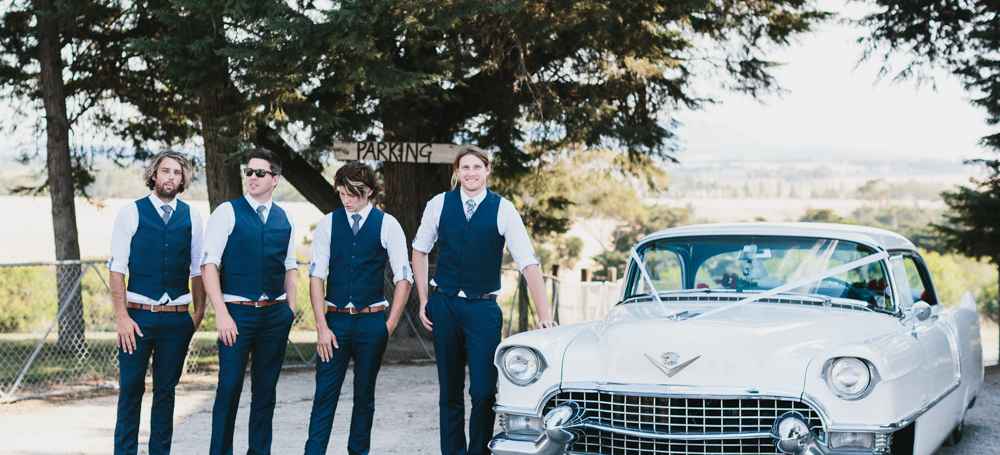 A friend made our wedding cake. It was perfectly us with a single tier and white buttercream icing. In keeping with the garden surroundings it was presented on tree logs and decorated with flowers.

The reception was great fun. It was a balmy night and everyone was so relieved that the sun had finally gone down. Our live band set the mood as Ryan and I took our first dance to Angus and Julia's Wedding Song. It was more like a sway but it was the happiest moment. It felt like we were the only 2 in the room.

For more inspirational wedding stories visit Real Weddings, the most trusted online for best wedding venues in Victoria!