The historical homestead at Billilla Gardens in Brighton was a charming backdrop for the celebration of Hannah Fantozzi and Daniel Verheyen's union. An intimate and relaxed wedding was followed by a high tea reception in the rose garden.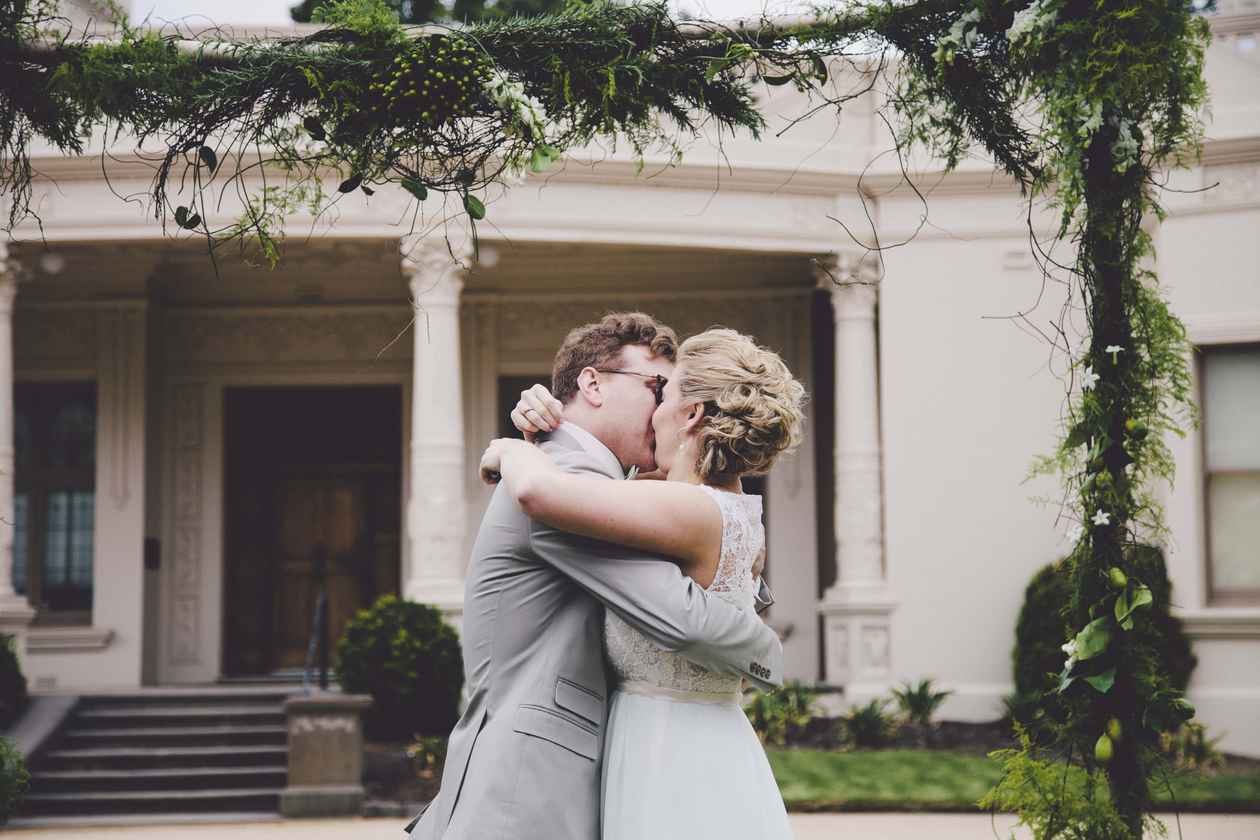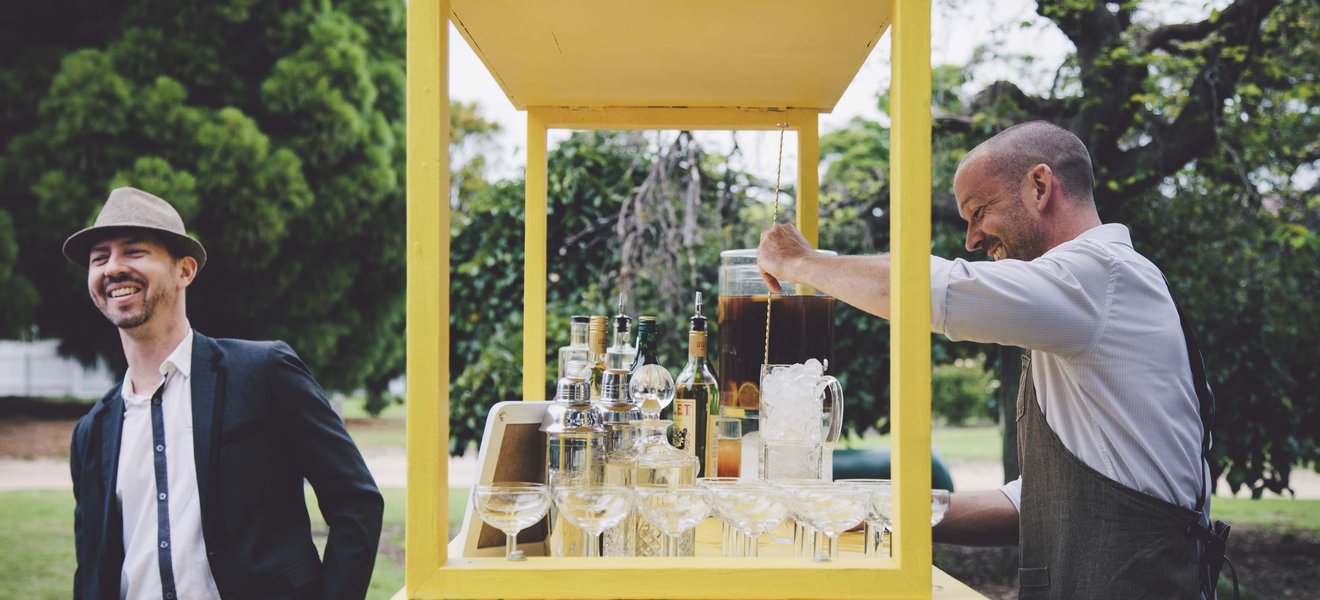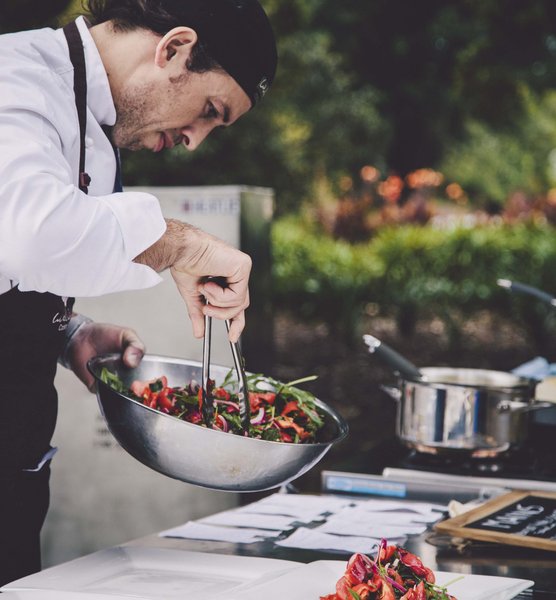 What kind of wedding did you want to create?
We wanted to have a fun and relaxed day that was child-friendly. A park venue allowed our nieces and nephews to be part of our day. We had a designated children's area as well as croquet, badminton and other activities for our guests to enjoy.
Daniel and I are passionate about good food and wine and we wanted to be able to bring in our own food and beverages. I also love nature and the colour green and wanted to incorporate these elements into our day.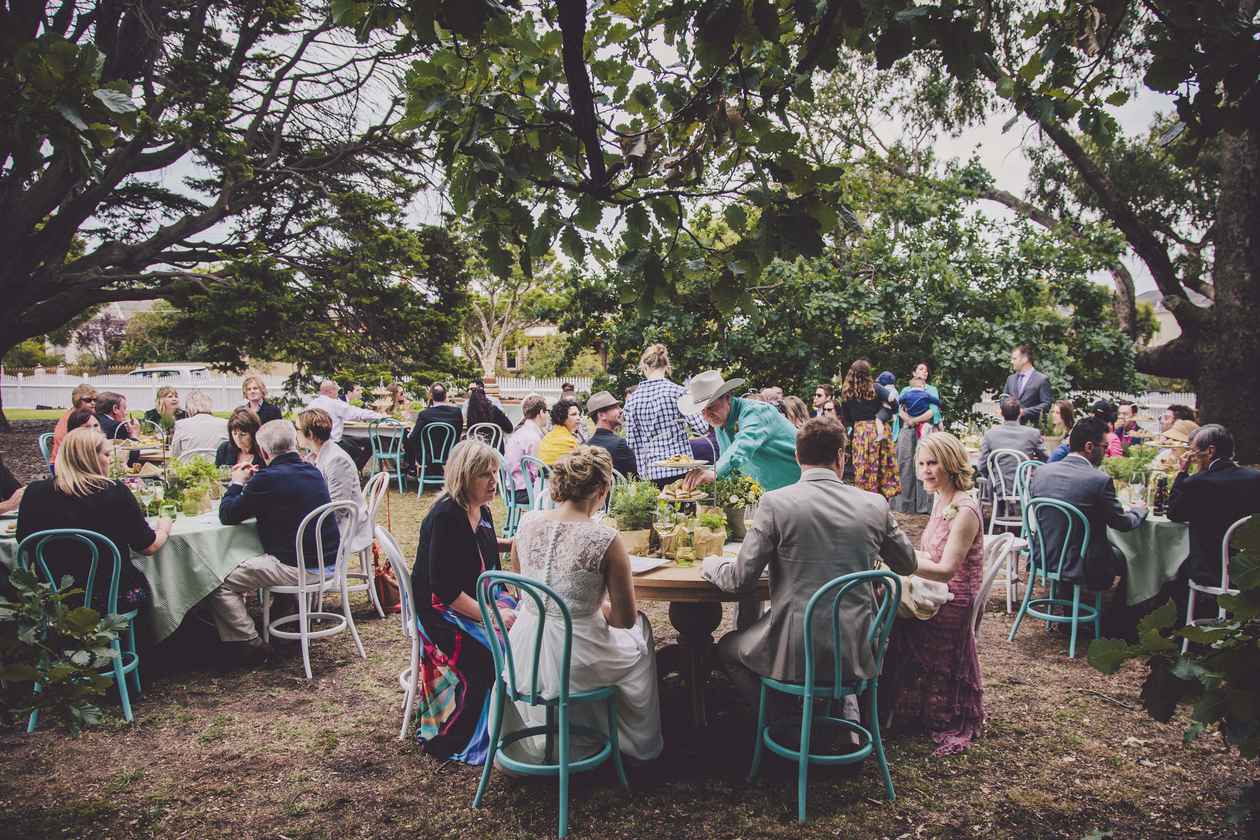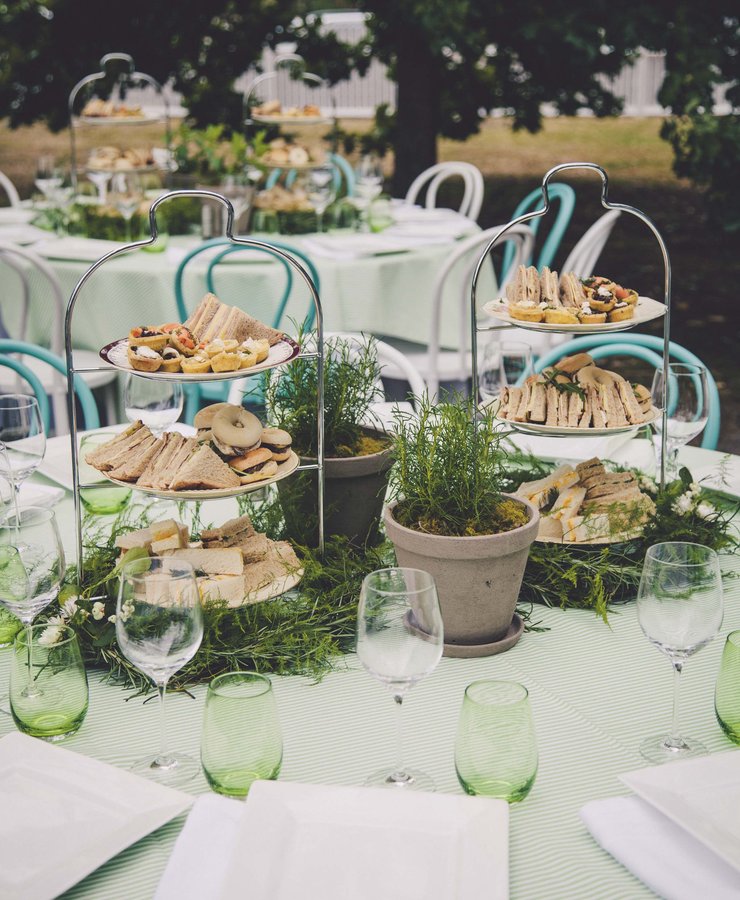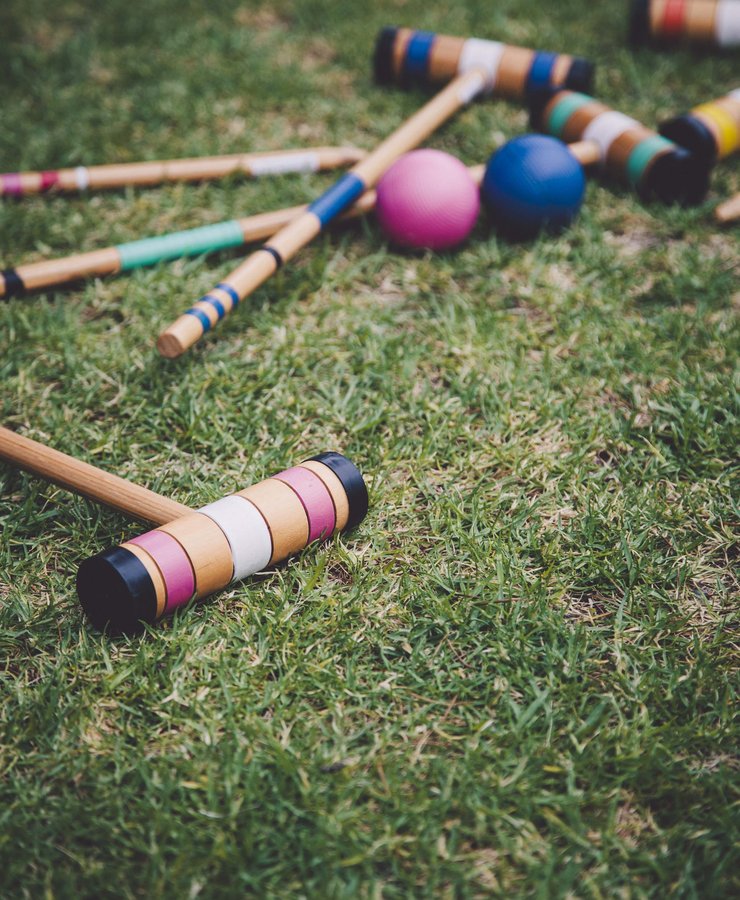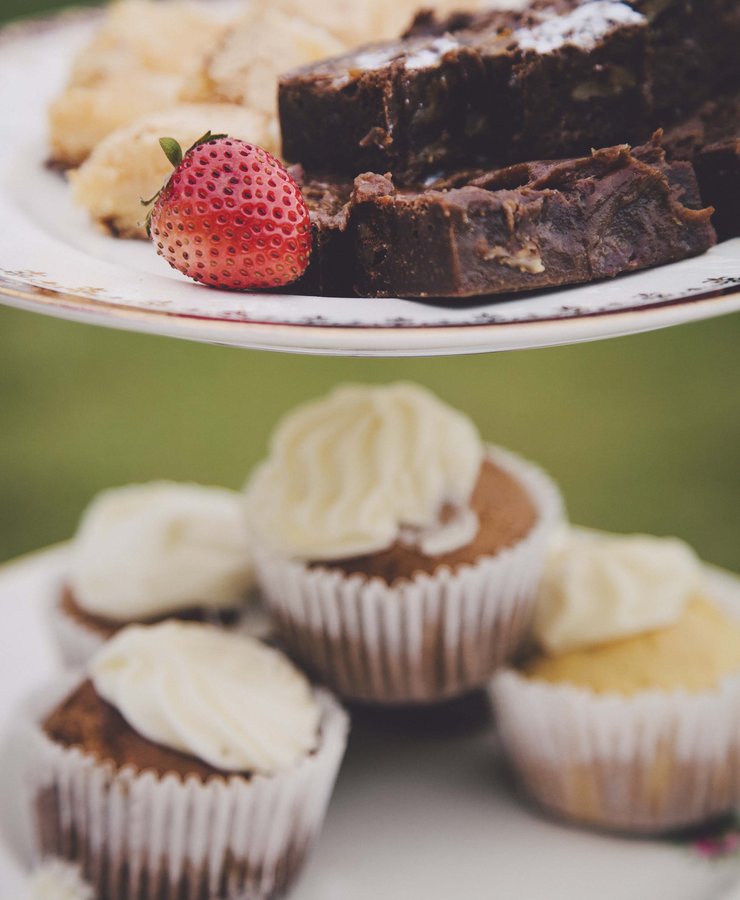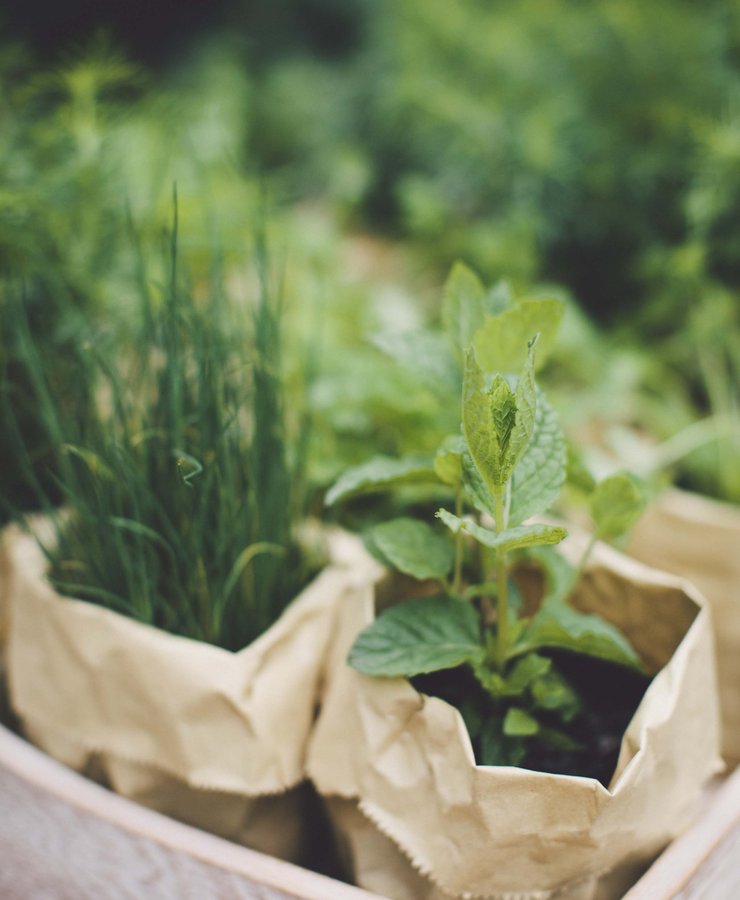 What was your vision for the flowers and floral decorations?
I'm not very keen on flowers so we decided to use leafy green foliage and understated flowers. A whimsical, birch pole arch was created for our ceremony and decorated with vines, herbs and seasonal flowers. My bouquet was a flowing bunch of ivy and moss with simple, white flowers. 
Describe the drinks bar and your quirky 'cake'.
Daniel and I love cheese! Instead of a wedding cake we had a 7-tier tower of cheese wheels. We handpicked each type of cheese, all with different origins, to represent our blended heritage. While most couples 'cut the cake' we 'cut the cheese!'
We also had a martini bar and after the main meal it turned into a whisky and cigar bar. We had lounges and chairs set up all over the lawn for our guests to relax with a drink.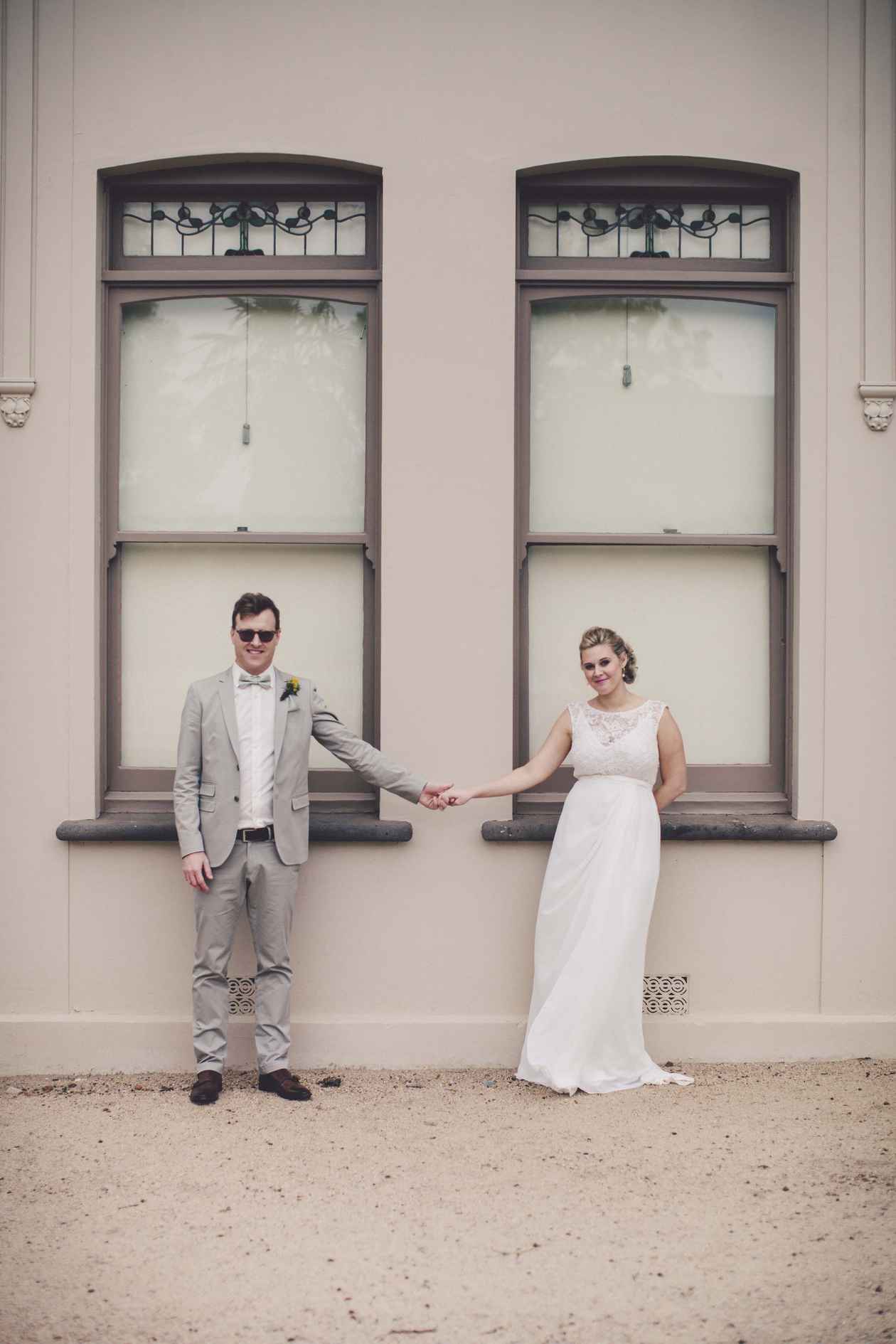 Were there any stressful moments on your wedding day?
The vocalist we had organised to sing during our ceremony called to say she could not perform as she had laryngitis. Thankfully she was to be accompanied by a guitarist and he was able to play as a soloist. Our gorgeous 7-week old baby was at the wedding but it was stressful at times ensuring he was fed and happy.
Describe your wedding dress and Daniel's attire.
I had a beautiful bespoke gown in ivory with an empire waist and lace top. I wanted something simple and elegant. Daniel wanted to wear something atypical and as our wedding was a 'No black' affair, he chose a grey suit and ivory shirt with a green and white striped bow tie. 
For more inspirational wedding stories visit Real Weddings, the most trusted online for best wedding venues in Victoria!