Like a modern-day Grecian hotel, Aleenta Resort sits like a crisp white beacon on the unspoilt stretch of the pristine Natai Beach. The minimalist lines and modernist edge is the epitome of a sexy boutique hotel.
It's a beautiful intimate setting, not populated by day tourists.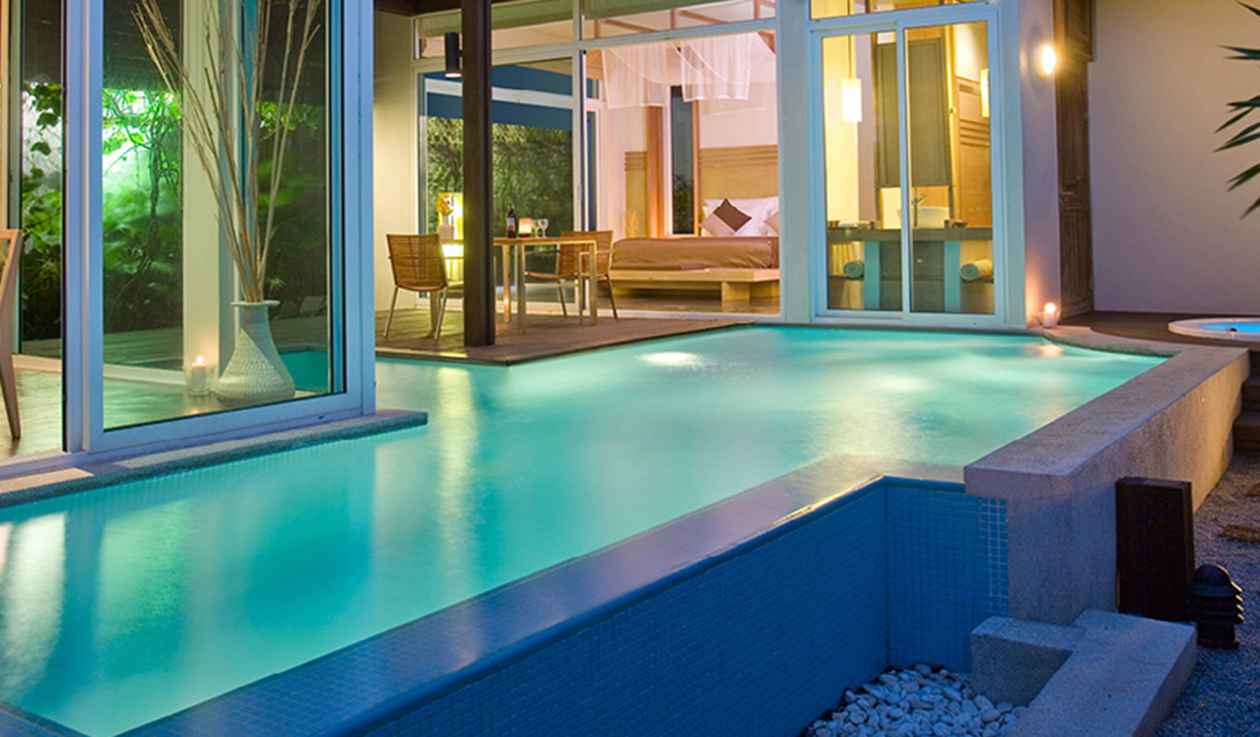 The "all suites, all private" concept means every guest enjoys a private pool and plenty of space, ranging from one bedroom to three bedroom suites or villas.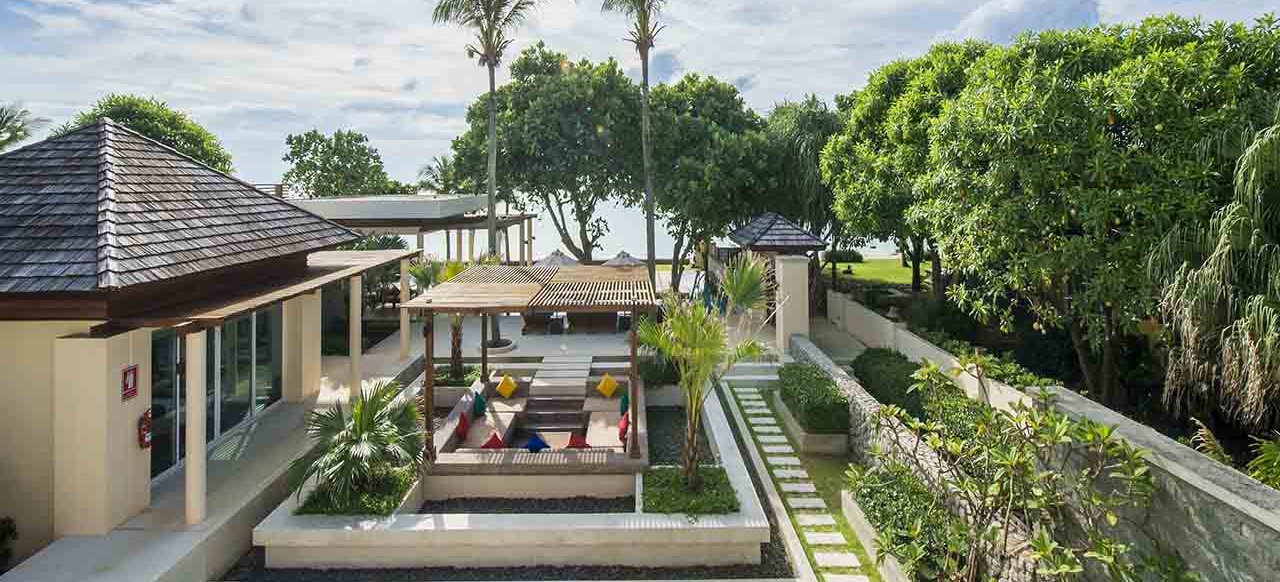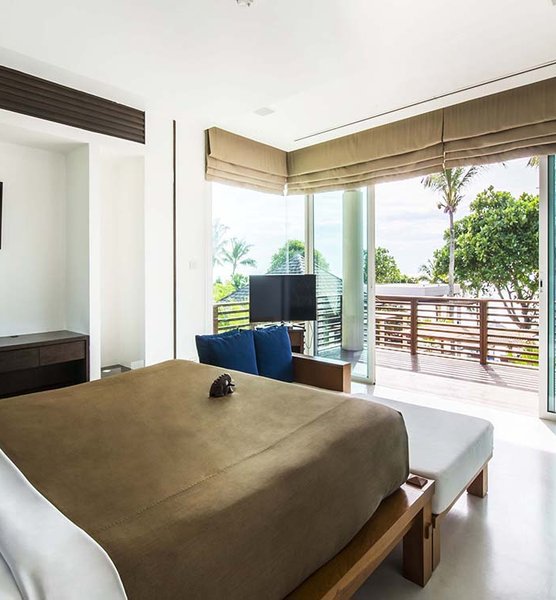 Our favourite pool suites are just steps to the powder soft sand. But for those seeking a truly unique experience, the Resort has two private villas (Villa Natai has three private pools!) both within easy driving distance of the resort itself. 
It's perfect for hosting a destination wedding, or a group of friends or family travelling together. And with your own butler, chef and driver, it's an experience with the 'wow' factor.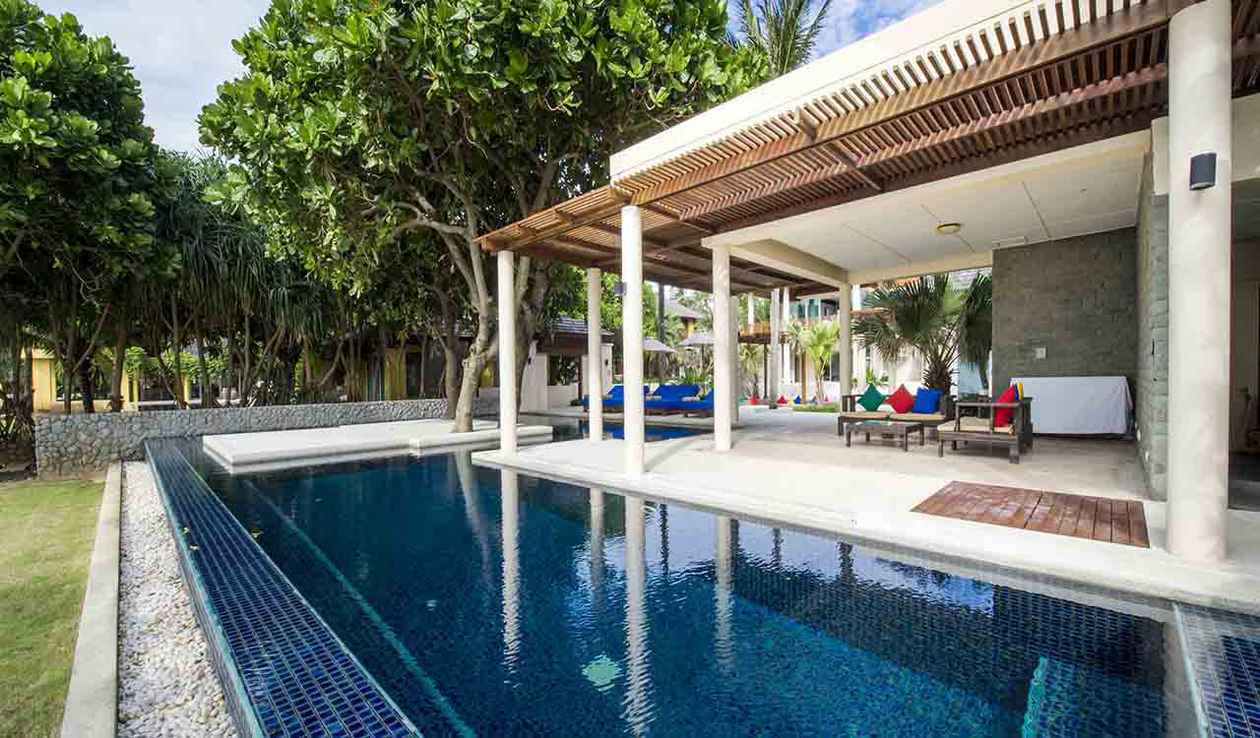 One of the managers, Billy, told us upon arrival: "Everything is possible!". Aleenta staff are incredibly attentive, and we often wondered if they were mind readers? 
Hotel staff greeted us with genuine enthusiasm and the beach staff remembered our favourite spot and set us up with towels and ice each day.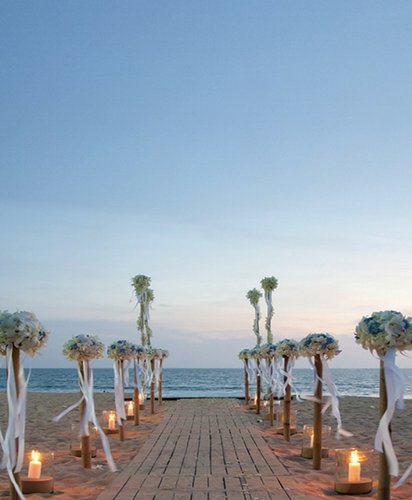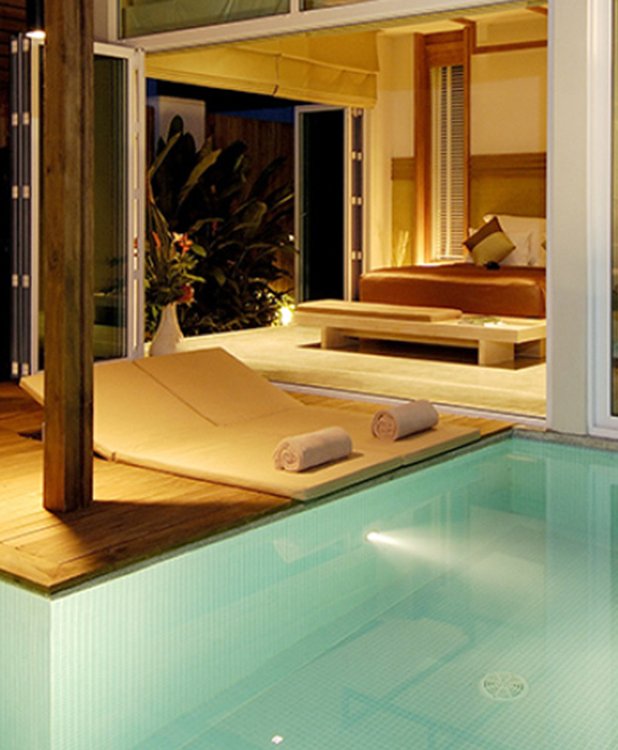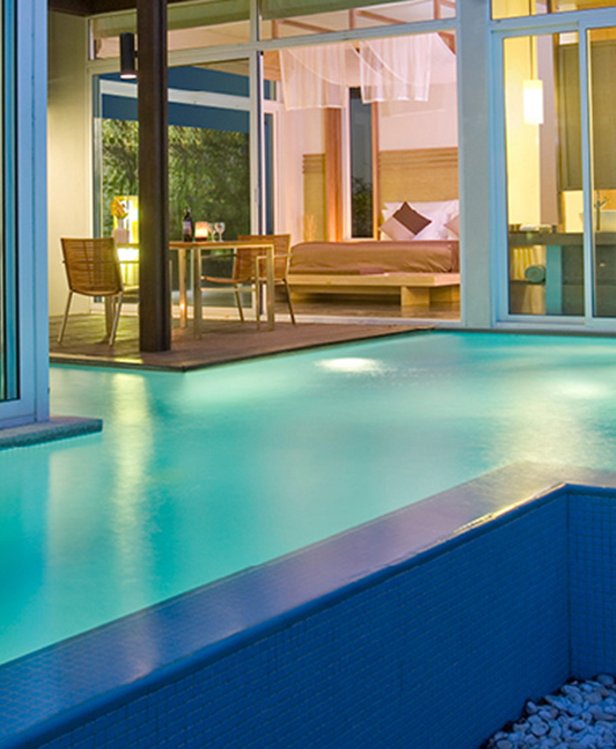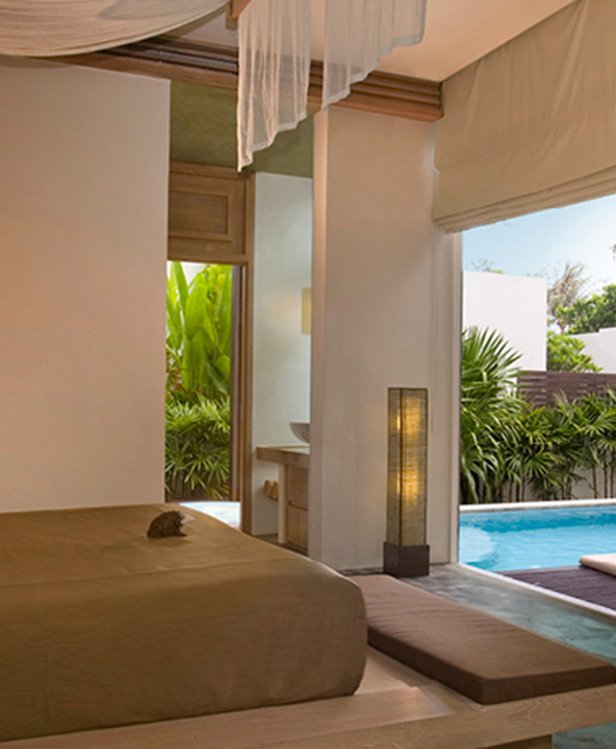 With each Suite having it's own pool, the main hotel pool is a little smaller than in some other hotels. But with canopied daybeds, a spectacular view over the sea and a swim up pool bar, who needs anything bigger? At night, the pool lights up in different colours.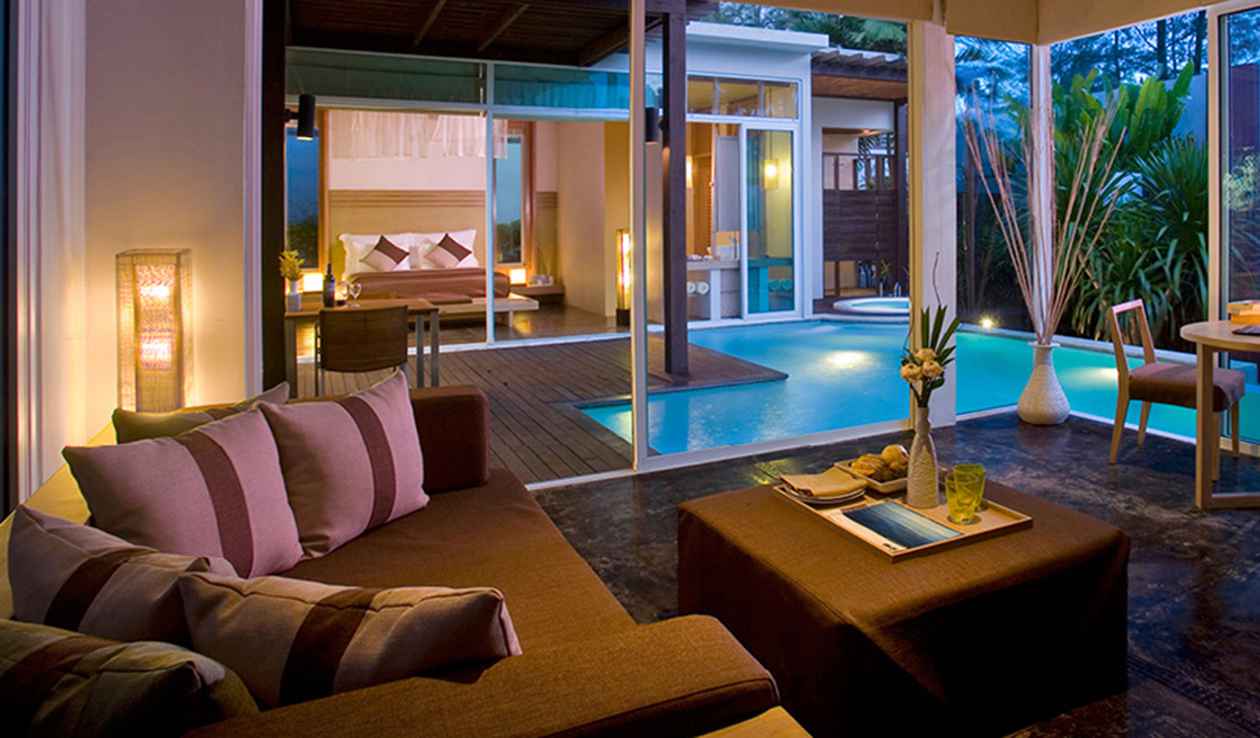 There are two beautiful restaurants on site; 'Natai' beside a pond of fabulous Koi fish, and The EDGE, located right on the beachfront. Breakfast has a cool and modern twist; a three tiered stand (normally seen at traditional afternoon tea) is brought to your table with a selection of fruits, pastries and treats. 
A further two a la carte dishes can be chosen and there's an unlimited selection of breads, croissants, jam, spreads, fruits and juices. When night falls, the EDGE restaurant transforms from a casual daytime cafО to an Epicurean delight. Colourful and inventive dishes are divided into Intro, Aquatic, Flora, Fauna and Finale. 
An exclusive beach BBQ or Candlelit dinner can romance your better half.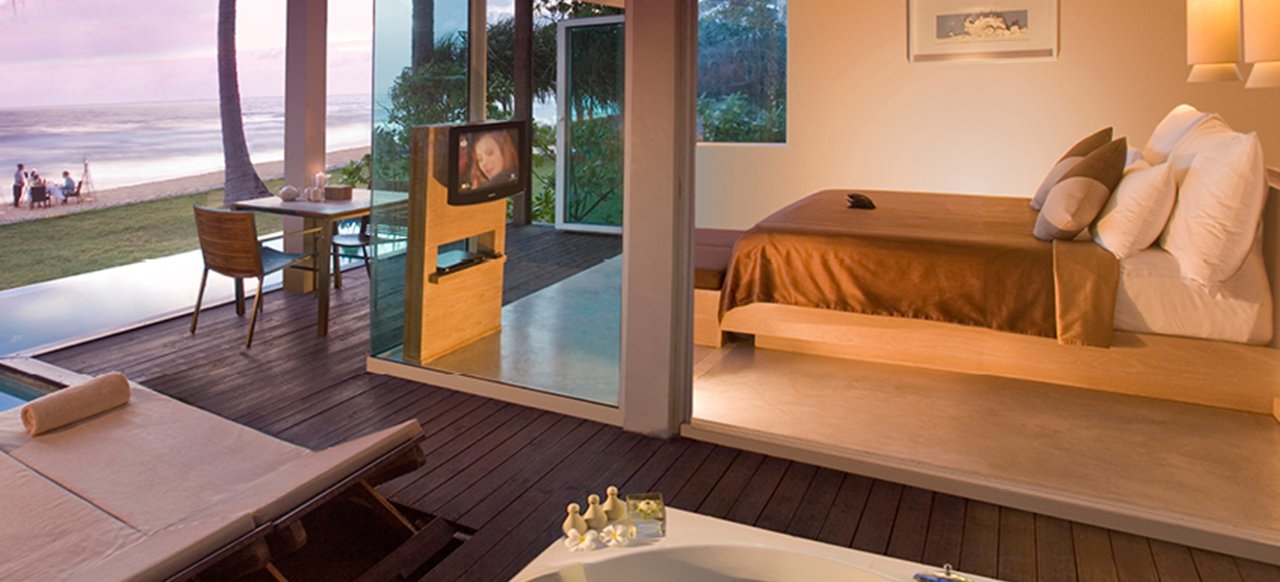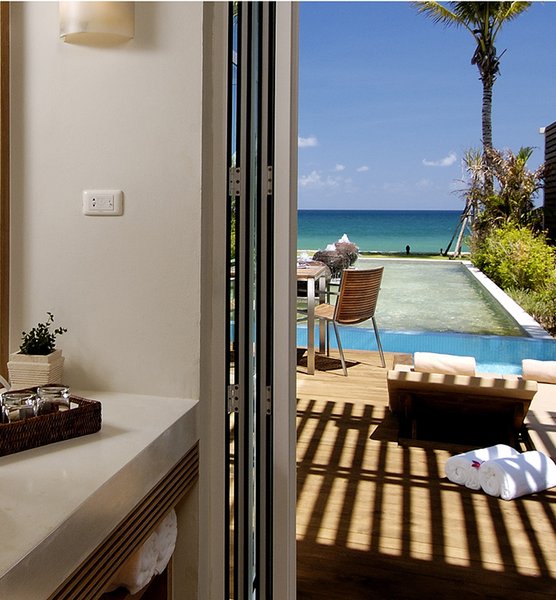 An architecturally designed Spa embraces the philosophy of 'wellness that works' and provides guests with exclusive access to a range of wellness products developed by UK-based Linda Meredith, whose celebrity clients include Gwyneth Paltrow, Kate Moss and Jude Law. We left our massages feeling like relaxed movie stars.
Visit Aleenta Phuket Resort & Spa, you can also check our most complete list of top honeymoon destinations.