The real star of Daydream Island is its natural assets, surrounded by languid, turquoise waters and a stunning coral-ringed reef.
Unlike other island resorts, Daydream is a private island divided into two with facilities including a pool, shops and outdoor cinema at the southern end and two more pools, the lobby and accommodation at the north end.  The island is small and there are 289 rooms (the pick of the bunch are the Panoramic and Ocean Paradise suites), but you can always escape to your own slice of paradise.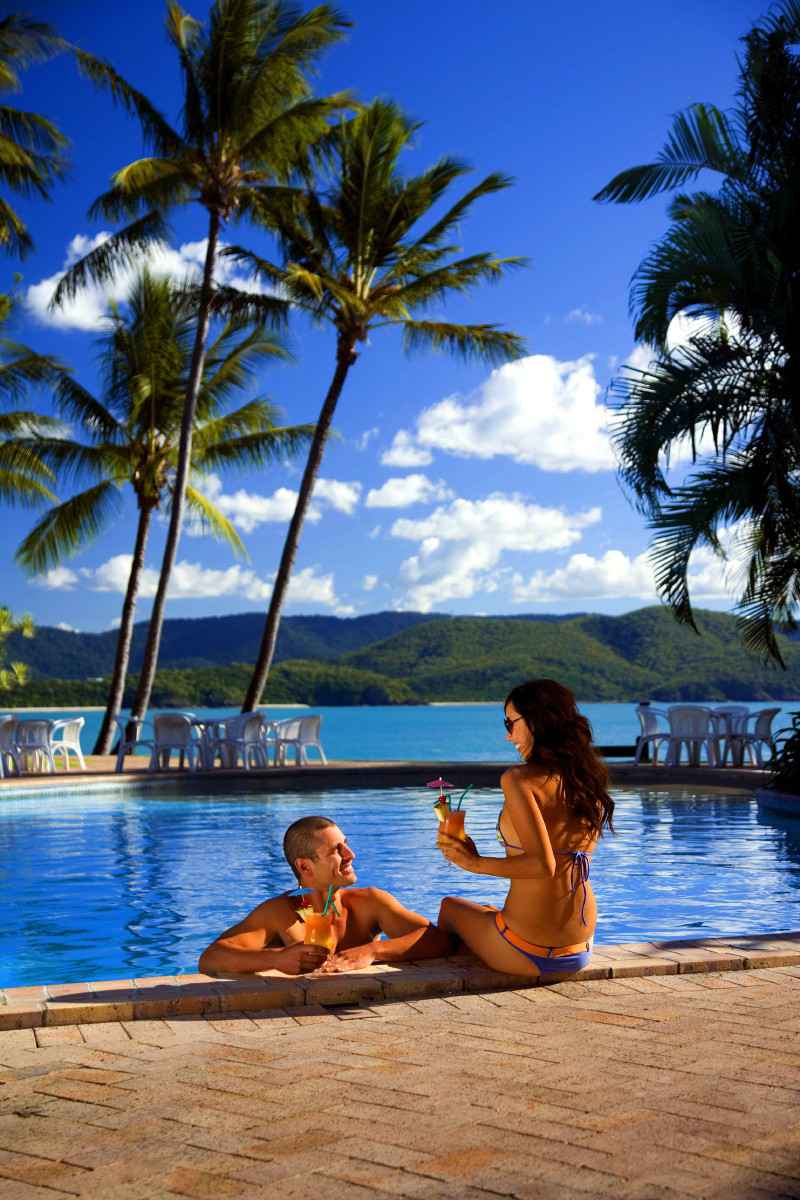 There's a lush rainforest walk, Mermaids, Coral and Sunset beaches and a boardwalk for romantic strolls. Lover's Cove is by far the island's most magical setting. 
Here you can find yourselves completely alone in a stunning, protected inlet with nothing to do but explore fish filled waters or laze on deck chairs and wile away the afternoon.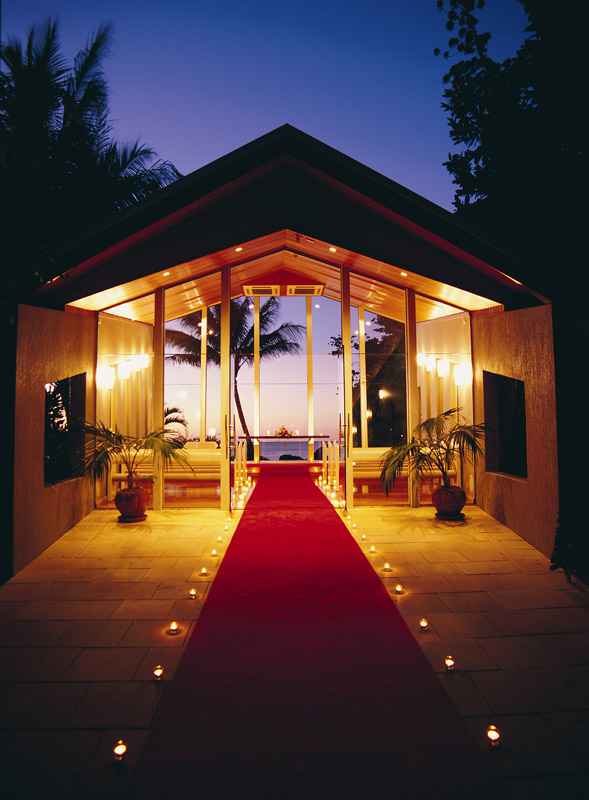 At dusk the kerosene lanterns are lit and fairy lights illuminate the stairway to the broad wooden deck - the perfect place for a glass of bubbly as the sun sets. It's not called Lover's Cove for nothing - it's obviously the pick of spots on the island to tie the knot. 

Daydream's man-made attractions aren't bad either. While the vast Las Vegas inspired lobby, afternoon bingo and gaudy mini golf may not be everyone's cup of tea, the sublime Daydream Rejuvenation Spa is possibly the Whitsunday's best, the swimming pools are inviting, while the open air lagoon is fascinating; stocked with coral, clownfish, Bruce the shark and sting rays with cute names like pancake and pikelet.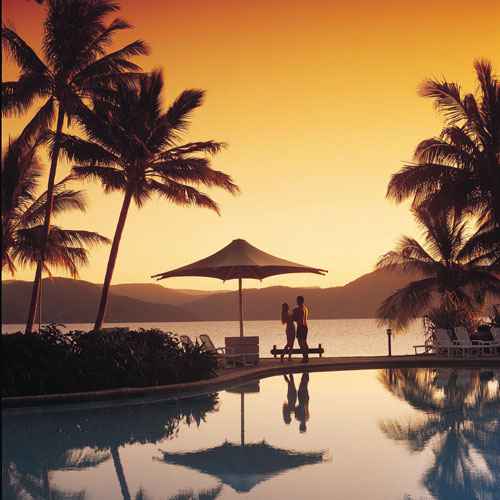 Take a walk with the butterflies through the rainforest in the cool of the late afternoon and see the resident wallabies come out to feed on the grassy lawns. After sunset, take a seat at a waterfront table at Mermaids where you just might catch the moonlight as it dances on the three graceful mermaid statues rising out of the sea at Mermaid Beach. Sigh.
Visit Daydream Island or check out Real Weddings to find your perfect honeymoon destination.