As the ferry crosses the sparkling Hauraki Gulf you can feel your cares slip away on the fresh, salty breeze. Dotted with rolling green hills covered with vines and olive groves and broken up by sandy inlets, Waiheke island was once isolated farmland before becoming a hideaway for artists and alternative lifestylers in the sixties and seventies.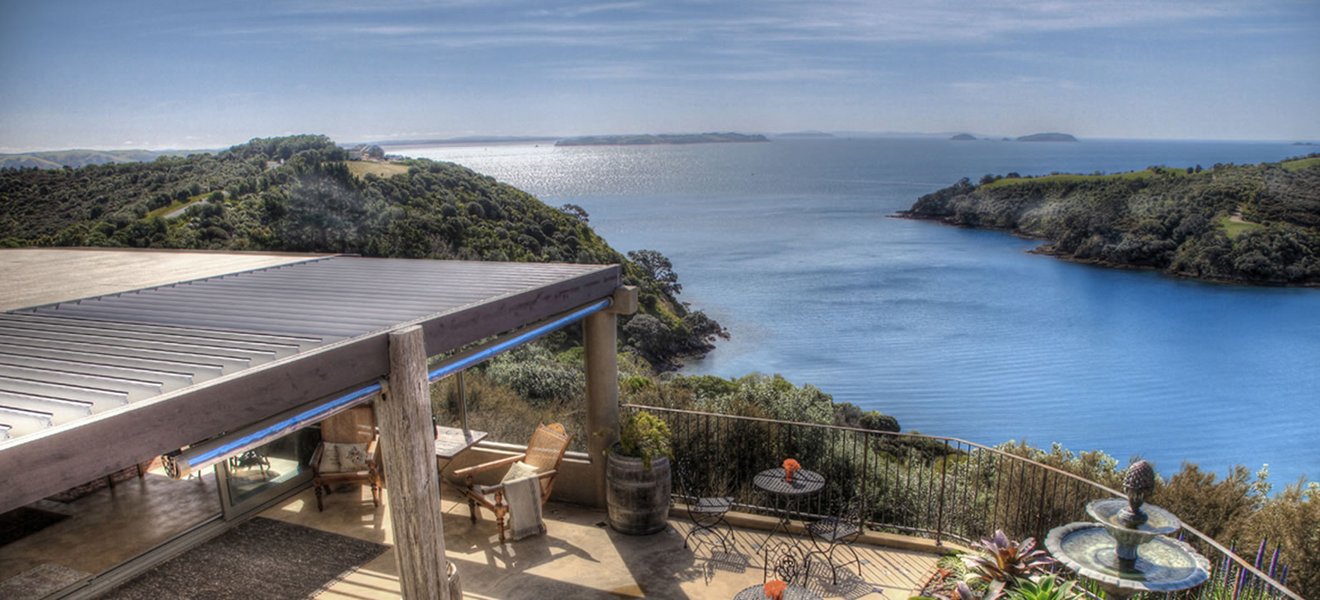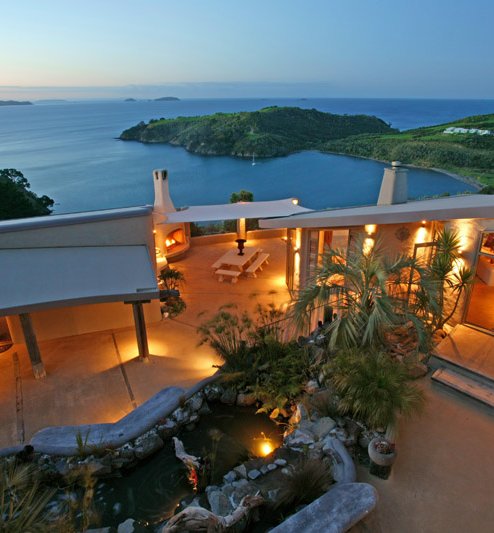 While it retains its laid back atmosphere, Waiheke today is also home to an eclectic mix of winemakers, olive growers and white collar workers who commute to the city by fast speed ferry.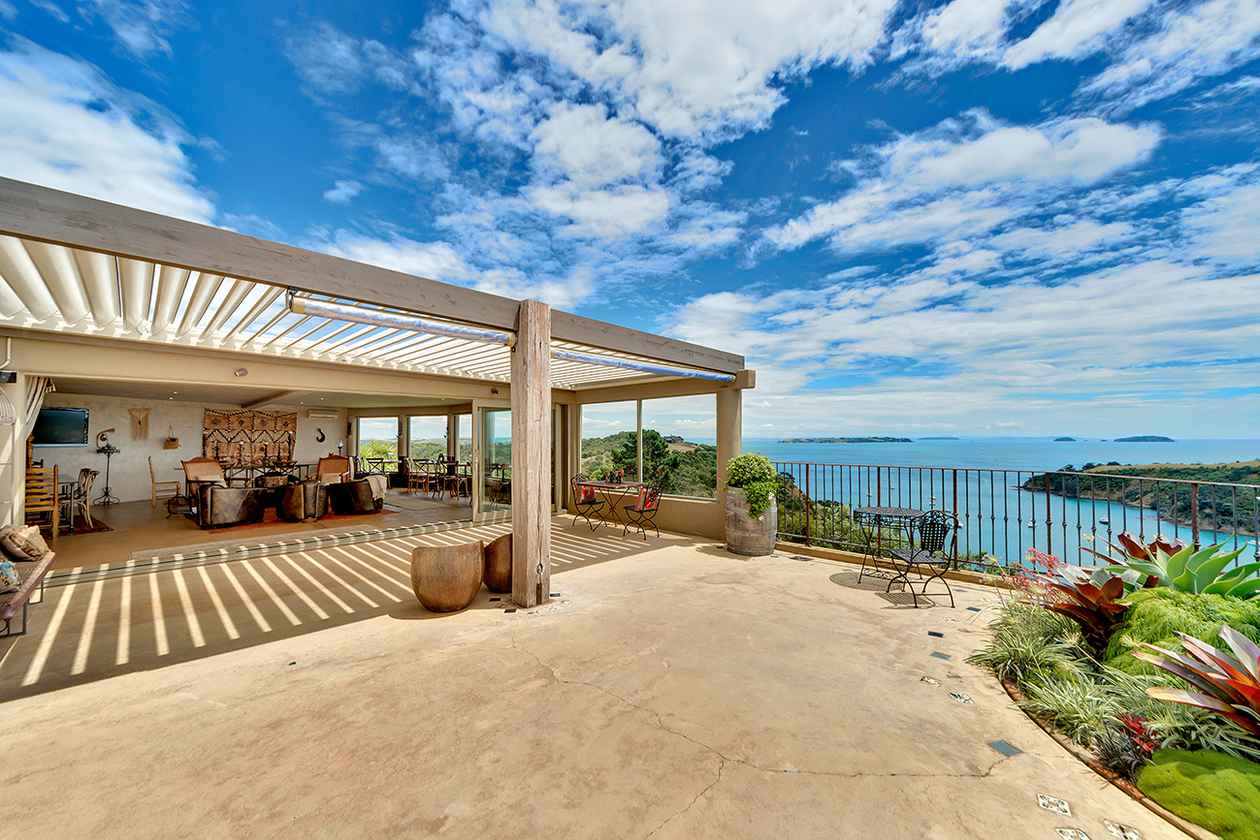 Overlooking Owhanake Bay, and inspired by the land, the Mediterranean and the image of a Maori bone fishhook (matau), the luxurious Delamore Lodge was purposefully designed without a single straight wall, and sits high atop a north-facing slope to make the most of the breathtaking views.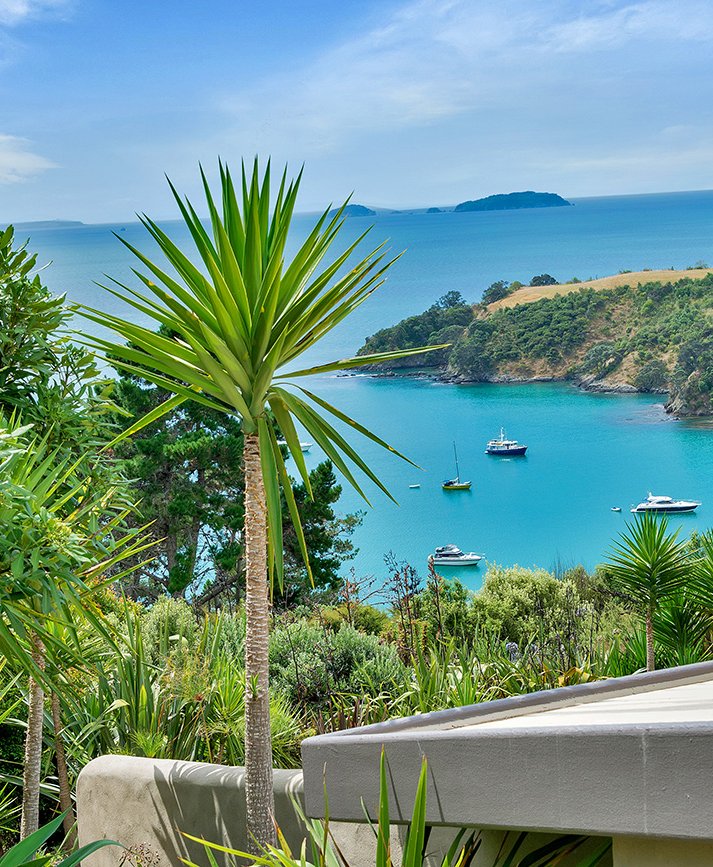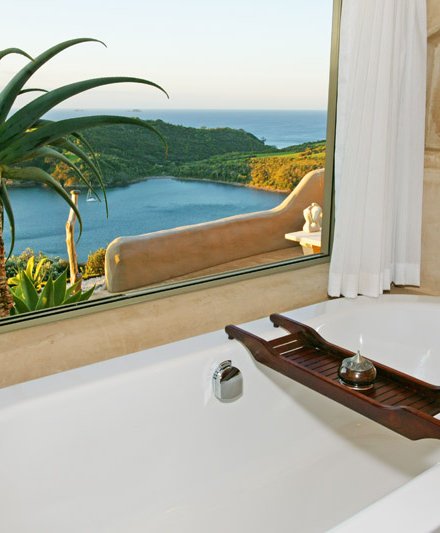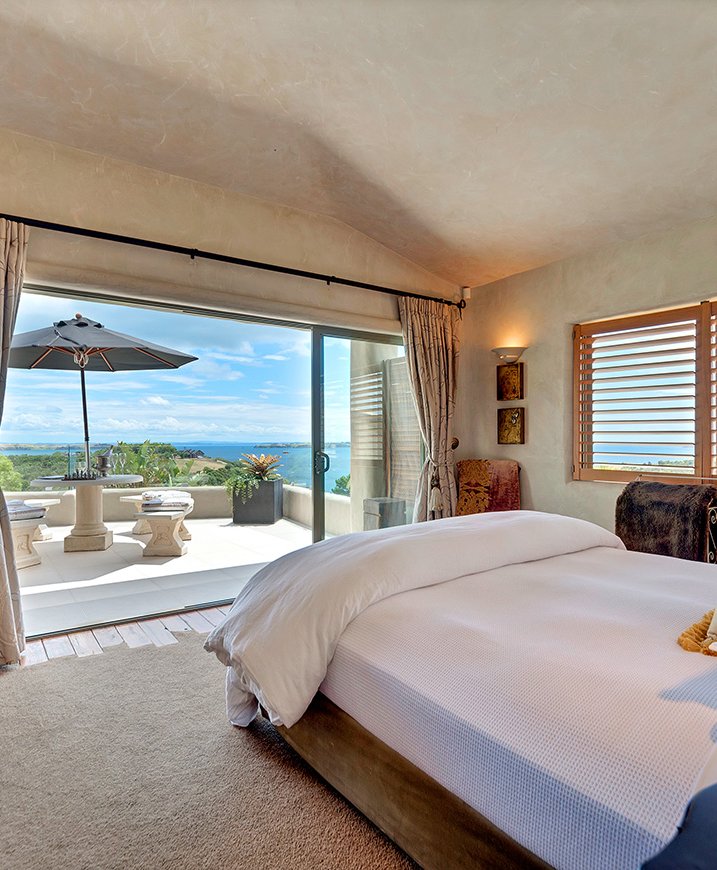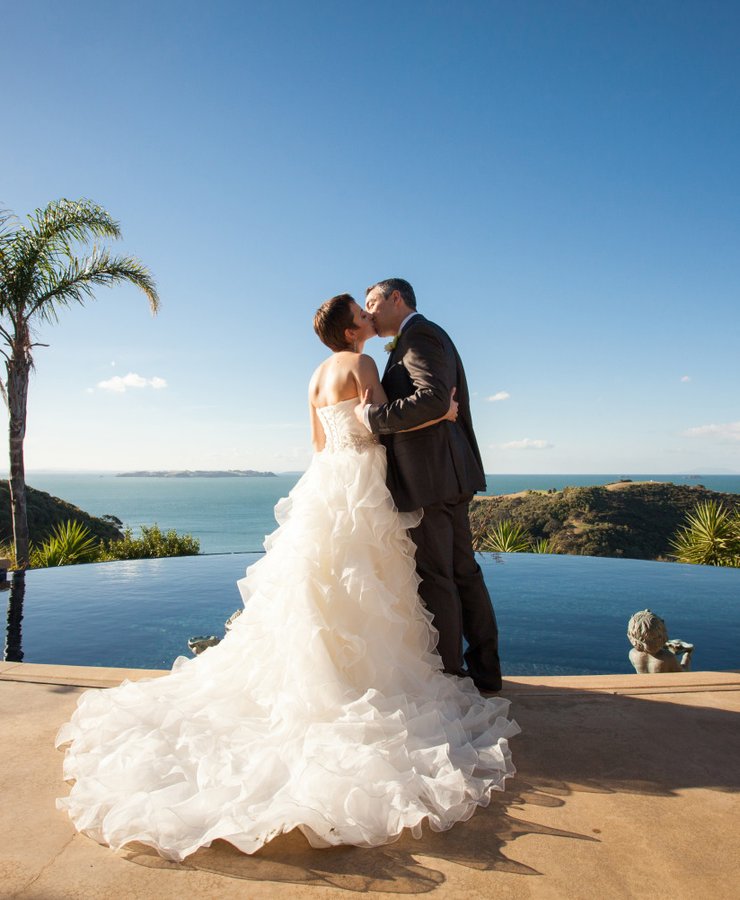 There are four private suites, a starlit grotto, deep cave Jacuzzi, sauna cove with all-over body shower, and luxurious massage treatments using heated and chilled rocks. After lunch at Te Whau Vineyard, soak in a luxurious deep bath and watch the sun set over the brilliant expanse of the Huaraki Gulf.
Visit Delamore Lodge or check out Real Weddings to find your perfect honeymoon and wedding destination in New Zealand.