It's the incredible display of flowers in the foyer that first captures our attention. Magnificent, abundant and subtly scented, the floral creations are visually striking not just in colour, but the sheer variety of differing heights and shapes.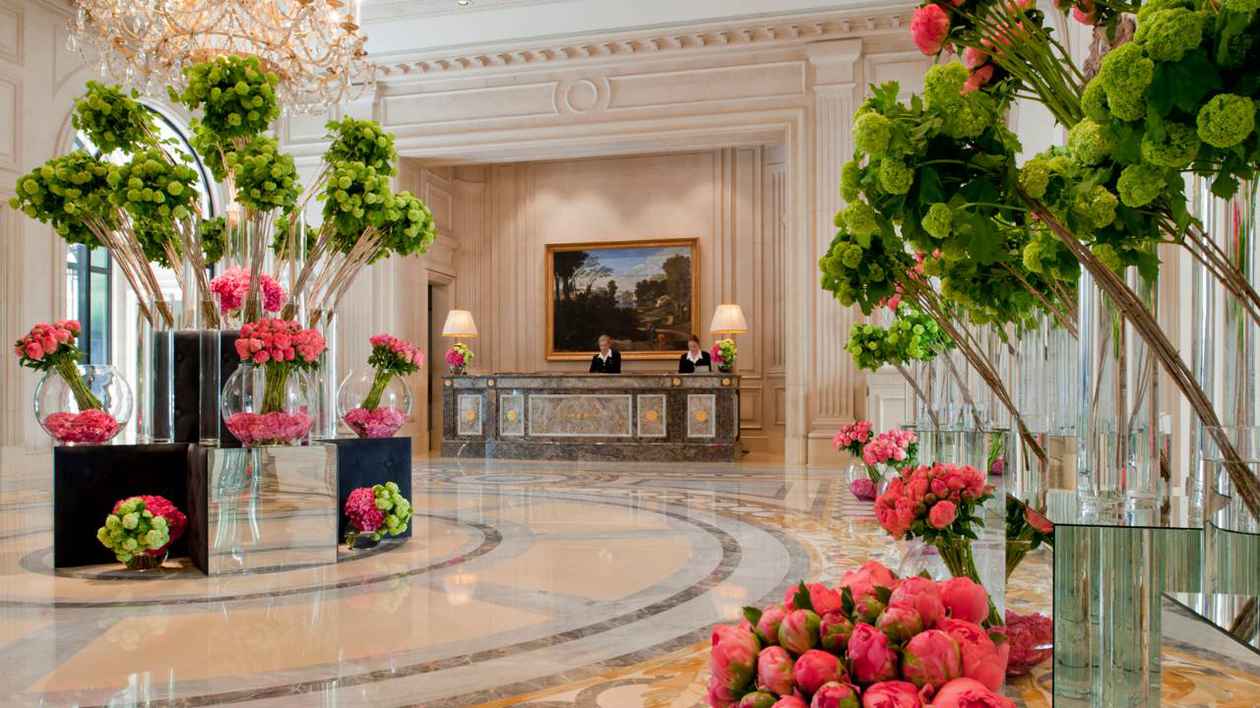 It's like the Hanging Gardens of Babylon; truly decadent but with all the style and restrained elegance typical of The Four Seasons, George V, Paris. In the talented hands of leading floral stylist, Jeff Leatham, the hotel's floral masterpieces are world-renowned.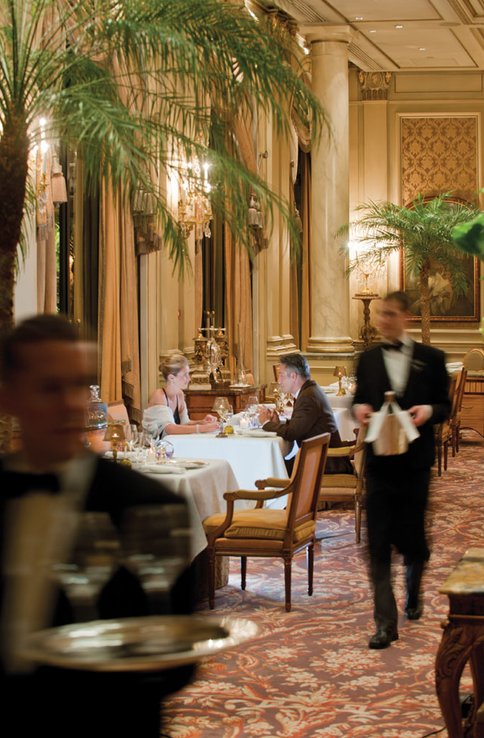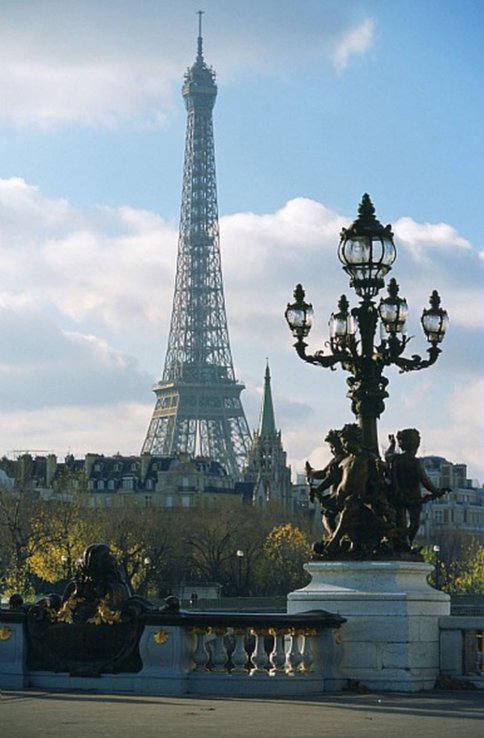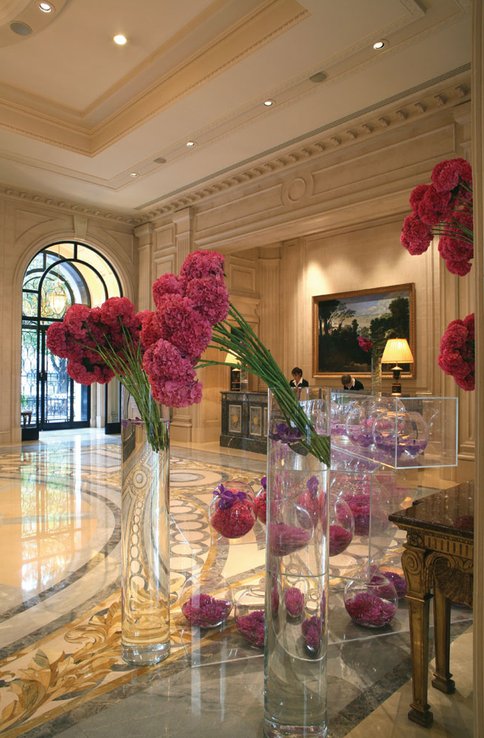 Like all Four Seasons hotels across the world, the staff are trained in the art of flawless service combined with genuine care and attention to detail. It's fittingly known as 'The Grand Dame' of hotels in Paris and with its exquisite architecture, some of the finest dining in the world and the perfect location just off the Champs Elysees, the hotel is grandeur personified.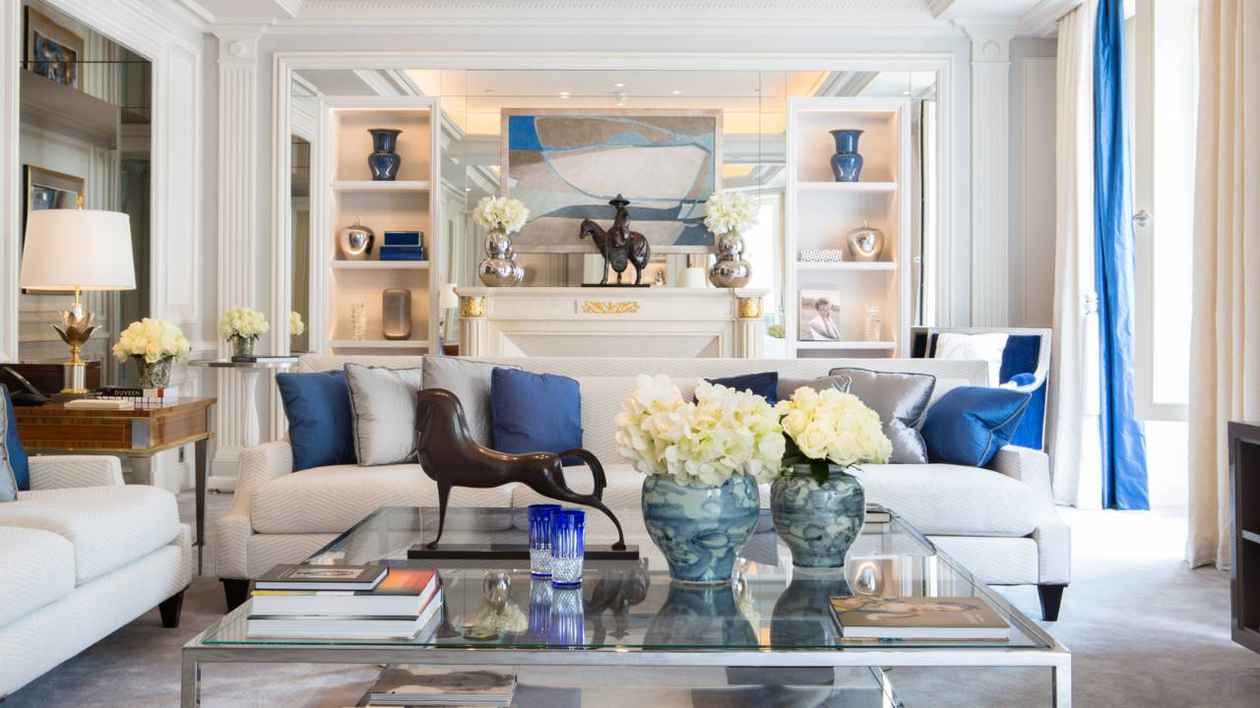 The accommodation is heavenly, with double windows that open out onto the sights and sounds of Paris. The rooms and suites are decorated in rich fabrics and priceless antiques, and the marble bathrooms are filled with L'Occitane and Bulgari products, and for the coffee-lover, there's even an in-room espresso machine.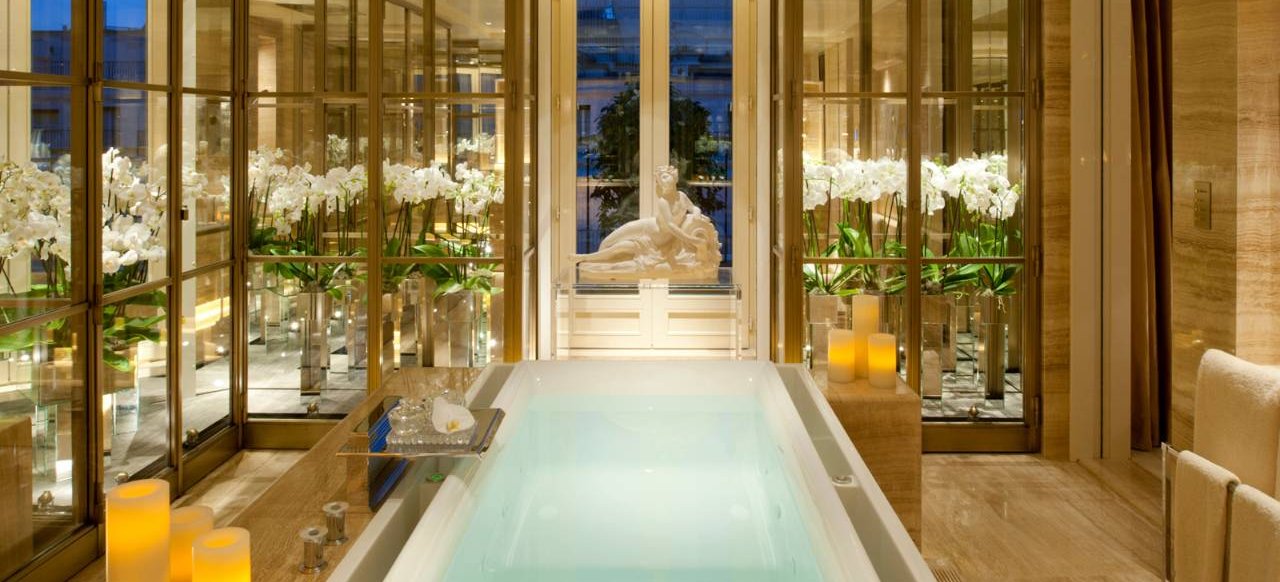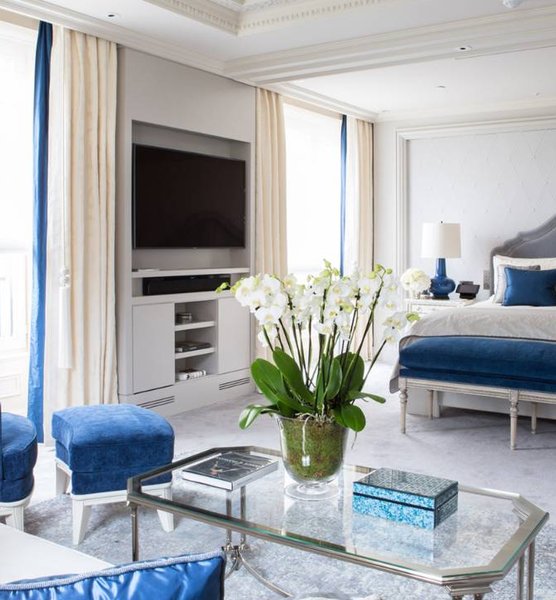 In Paris, you're spoilt for choice with world-class museums and galleries, historic sights and beautiful gardens. From the hotel it's an easy walk or short taxi ride to all major attractions and shopping areas, and, oh, the fabulous shopping! From the George V hotel it's a picturesque walk along the River Seine to the Left Bank, where charming shops and cafes beckon and it's entirely too easy to while away entire days!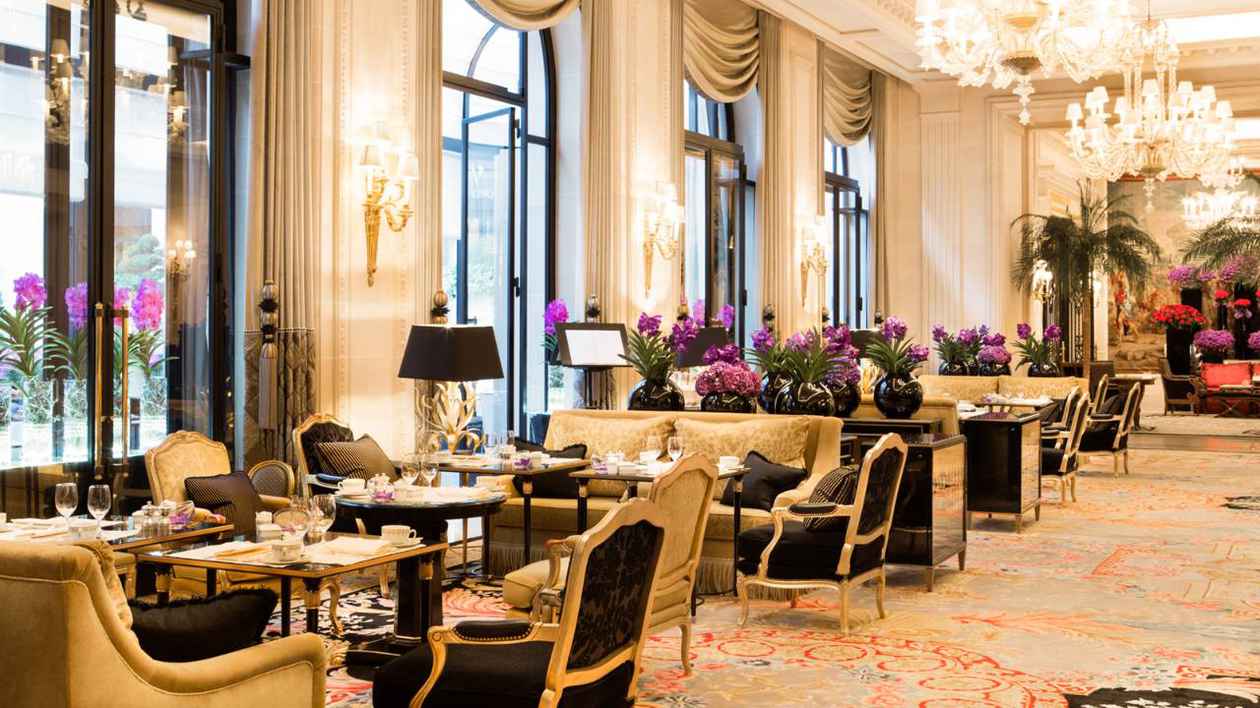 Dining is an art form in Paris, from the smallest bakeries and charming French bistros, to uber-cool 'fashionista' bars to elegant fine dining; the choices are endless. But for an unforgettable experience, Le Cinq, the hotel's two Michelin Star signature restaurant is renowned as one of the finest dining experiences in the world.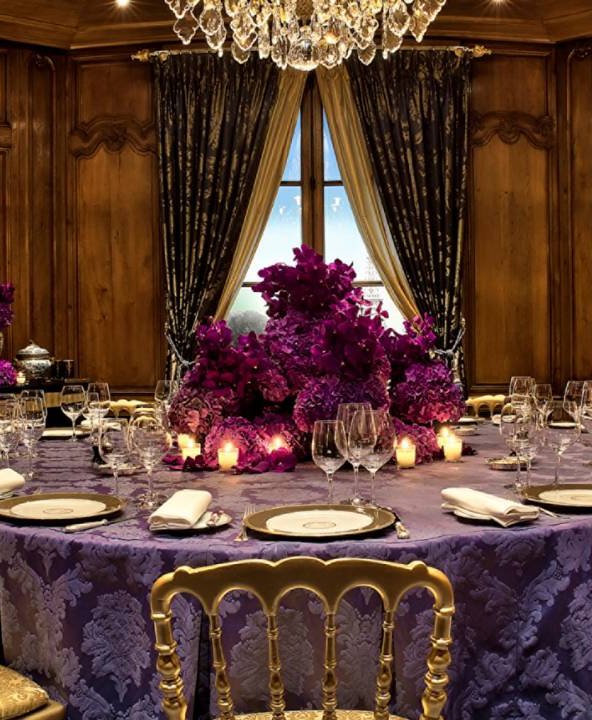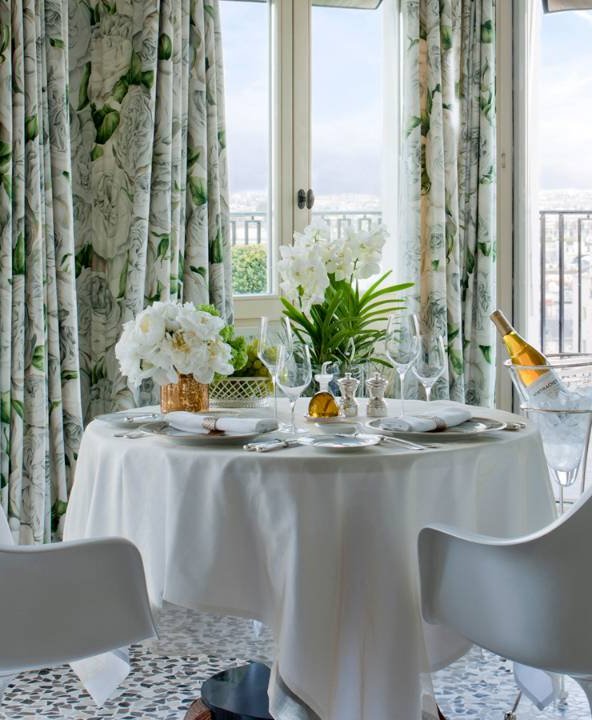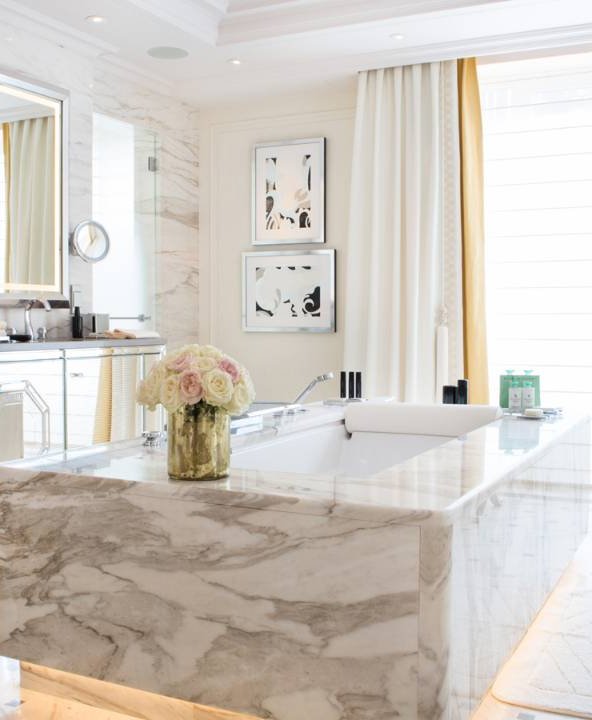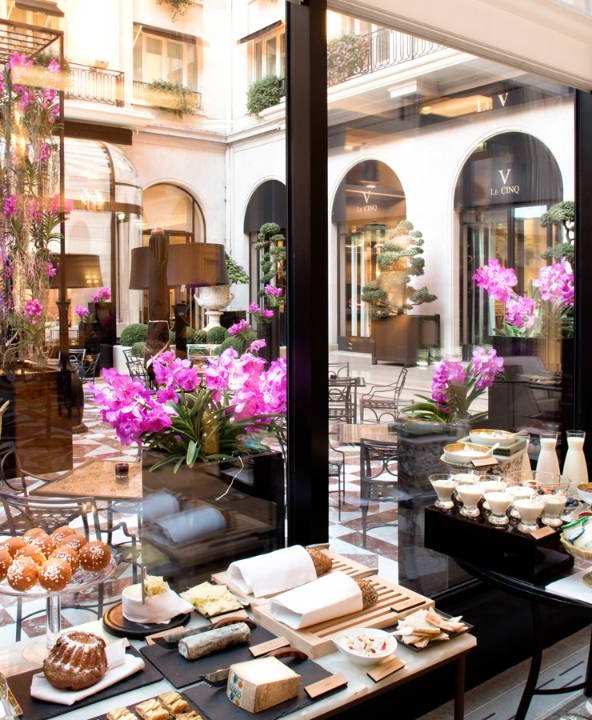 The dining room soars with tapestries and the finest artwork, beautifully lit with a stunning chandelier, while the tables are adorned with crisp napery and crystal glasses.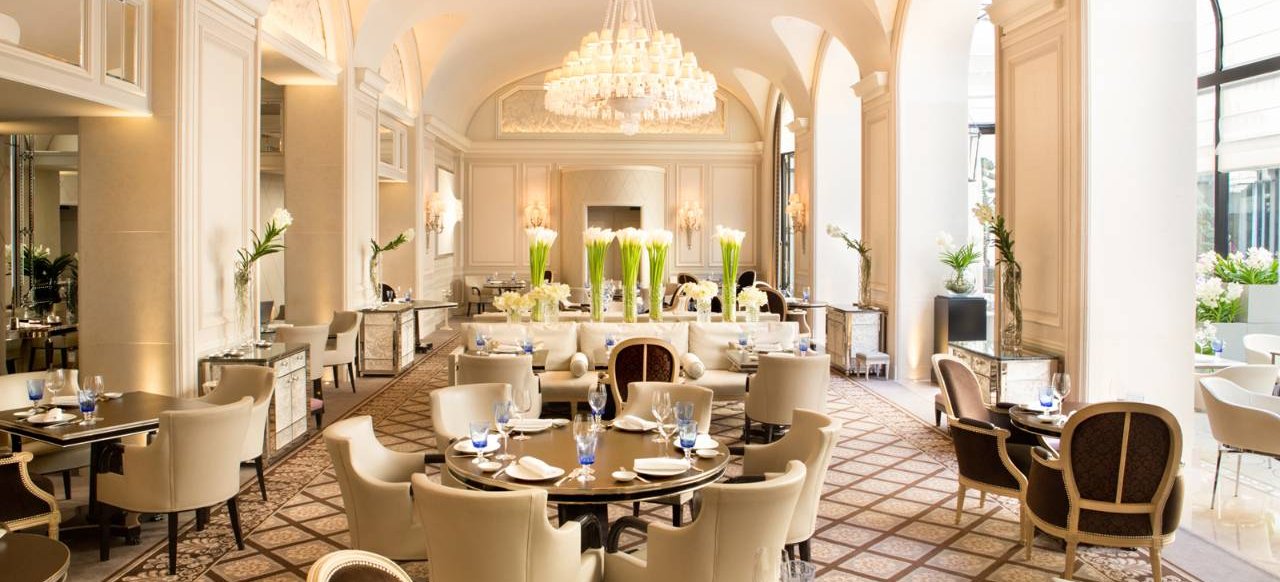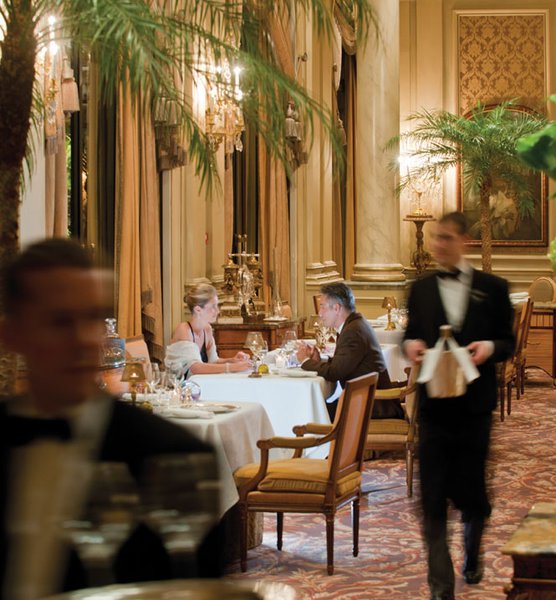 Throughout the evening, the service by black-tie attired waiters is incredibly attentive and at times quite theatrical, particularly when four waiters place four plates on the table in perfect syncronisation!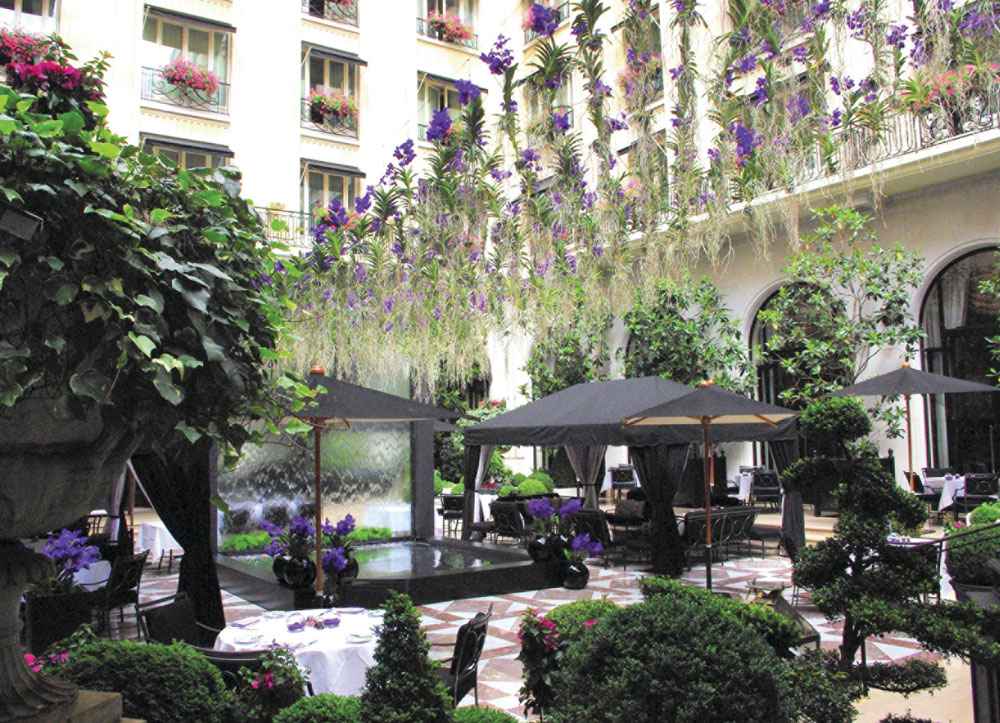 Located just steps from the Champs-Elysées, with private terraces that command all of Paris, lovingly restored 18th-century tapestries, and a defining spirit of elegance and charm, this hotel redefines luxury in the City of Lights.
Visit FOUR SEASONS HOTEL GEORGE V or check out Real Weddings to find your perfect Honeymoon and Wedding Destinations.