On the soft sand outside our beachfront villa a bonfire gently crackles. Its flames dance as it lights up the night sky. In the peace and solitude, the flames compete with millions of stars for our attention. The romance factor was high.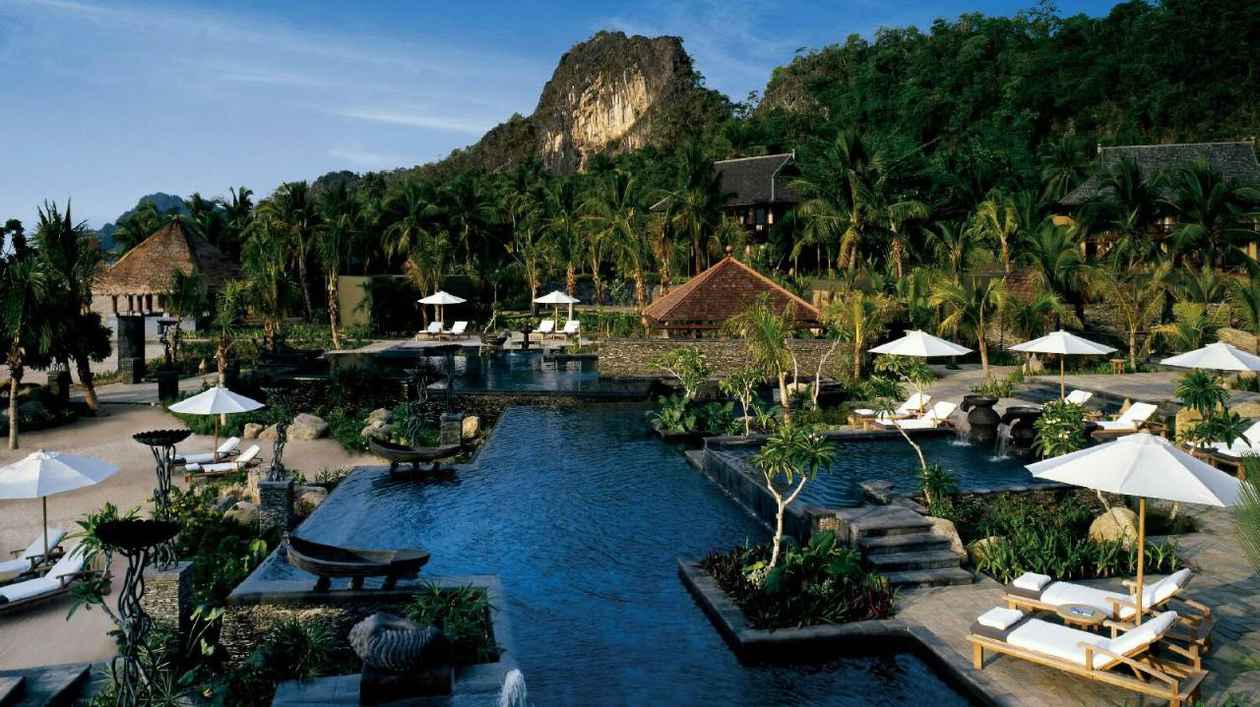 As we left the sanctuary of our villa, with its cathedral ceilings and sweeping walls of windows, we were met by our private chef who led us to a table set for two on the beach with softly flickering candles, crisp white linen and fragrant flowers.
Chef had spent the afternoon preparing our private beach BBQ with a selection of our favourite foods; fresh seafood and marinated meats, gourmet salads and fine wines.
It was a veritable feast, just for the two of us and she told us (with a cheeky grin) that dessert would be a surprise.
Barefoot and relaxed on a balmy evening, we settled in for a romantic candlelit dinner, Four Seasons Langkawi style!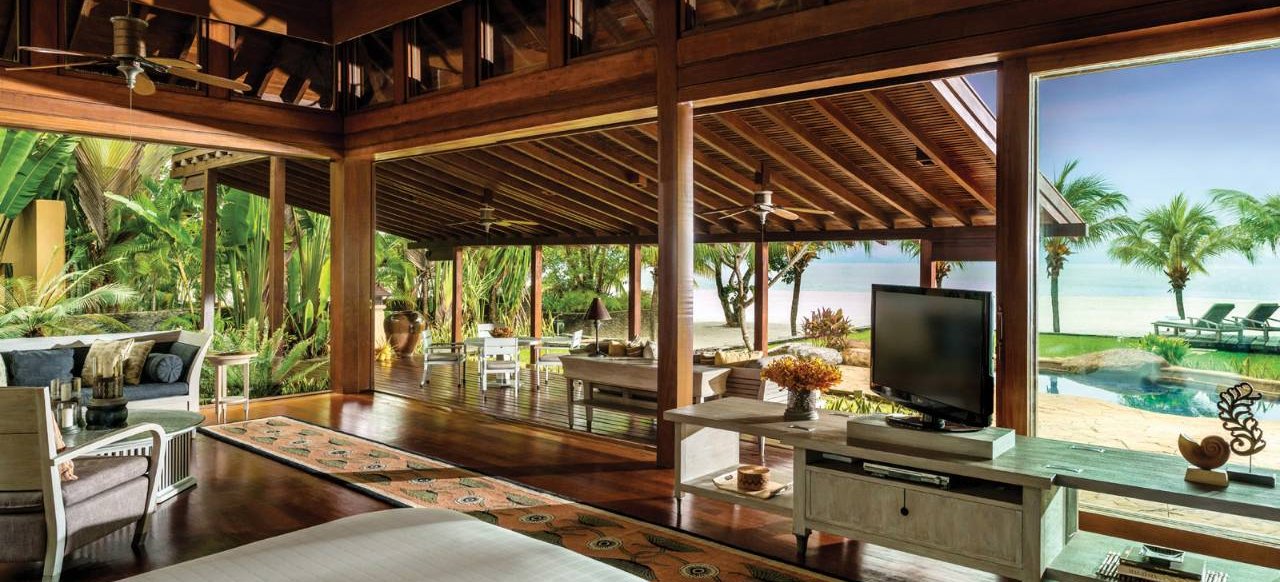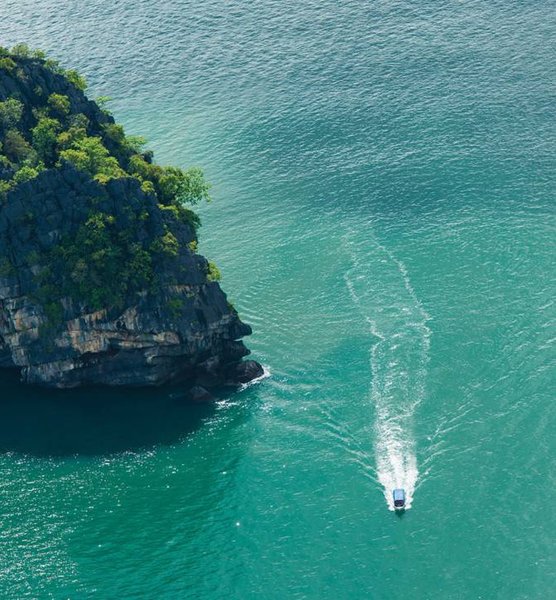 Langkawi is reminiscent of the unspoilt paradise of Phuket or Bali 30 years ago, before the tourists came by their tens of thousands and development took over the peace and solitude.
It still remains relatively undiscovered with only a handful of luxury resorts claiming prime beachfront positions and it's here that the Four Seasons Langkawi takes pride of place.
Set amongst acres of manicured lawns and sitting on its own pristine stretch of pure white beach, The Four Seasons is nestled between the calm waters of the Andaman Sea and the world heritage listed UNESCO-protected Geopark. It's an oasis of lush gardens, palm trees and tropical rainforest.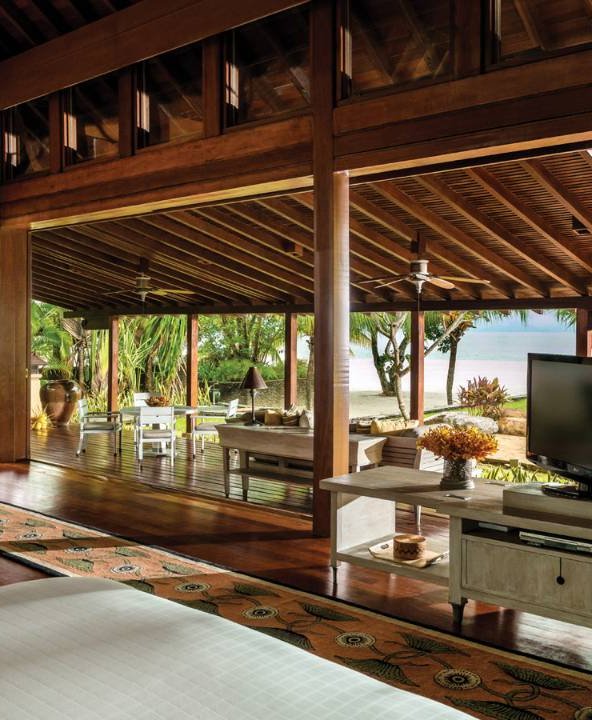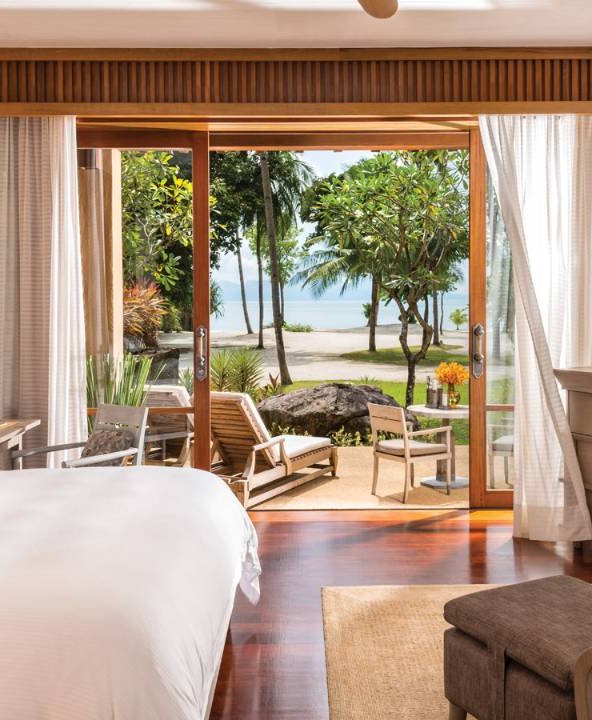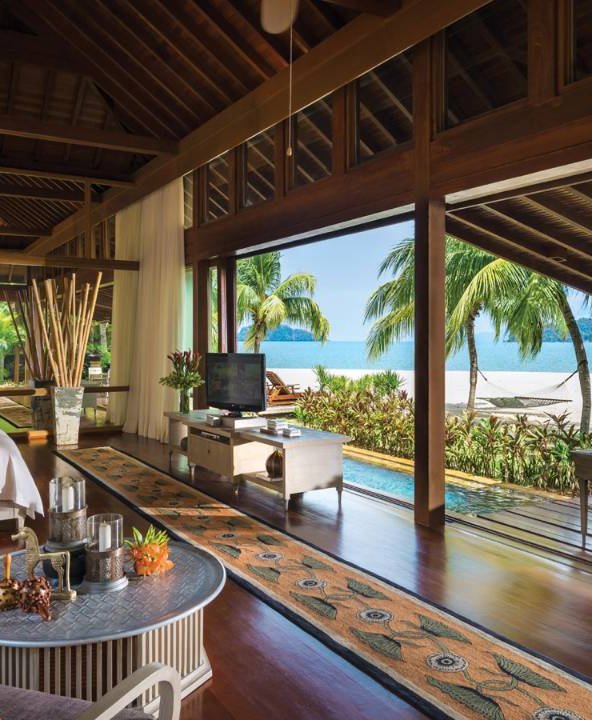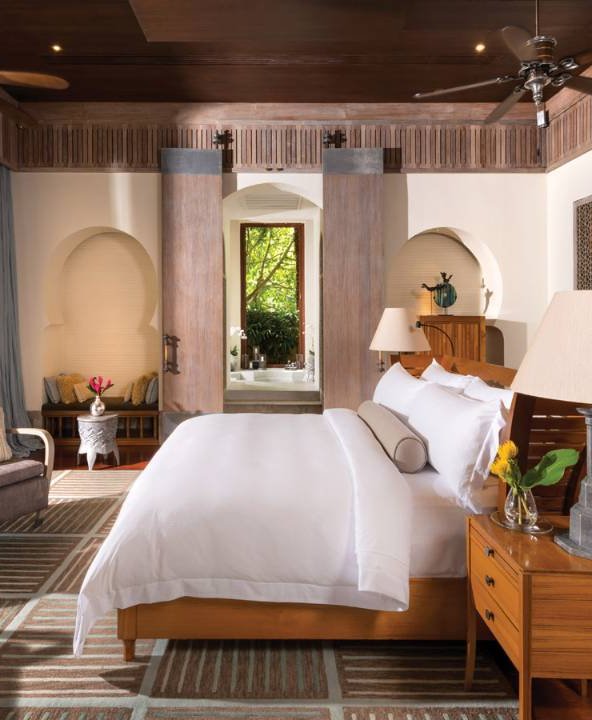 There's a mix of Arabic architecture;gently arched windows, decorative tile work and geometric patterns, together with an understated Asian resort elegance.
Desert colours of ochre and terracotta are juxtaposed against brilliant white sand and and lush green tropical gardens, warm woods, marble fountains and reflective ponds.
Water plays an important role at the resort where sunlight dances off stunning, multi-tiered pools.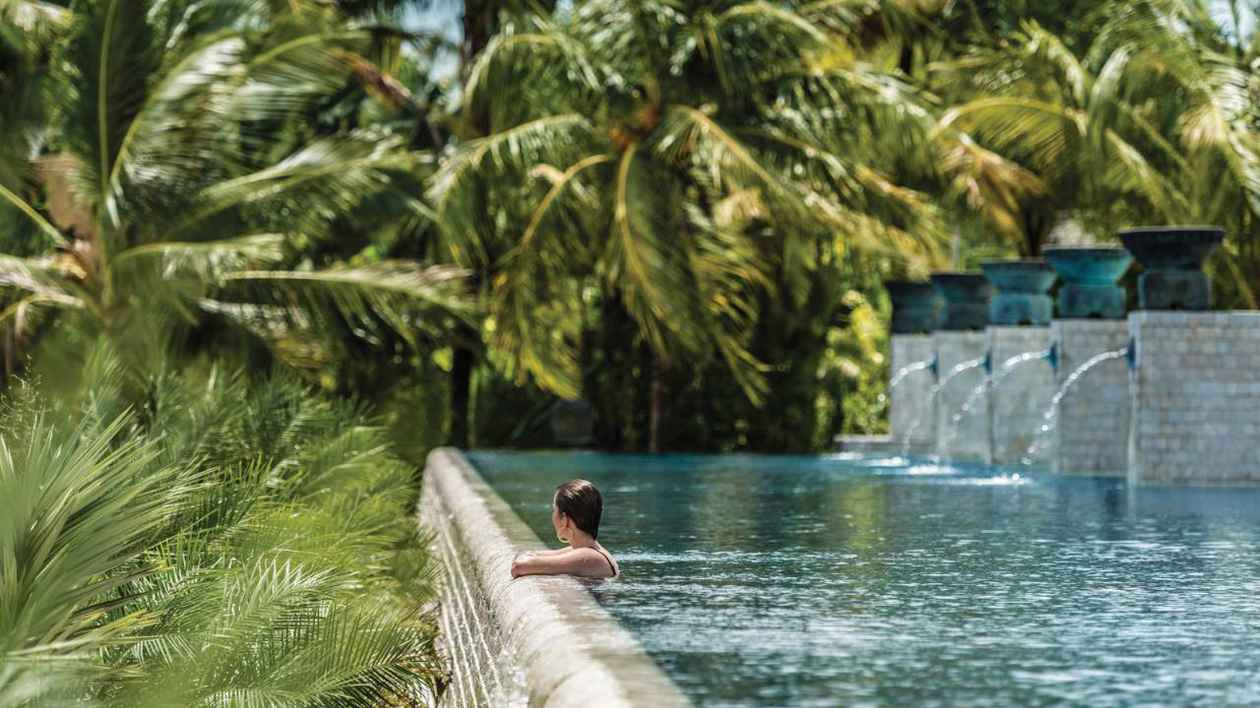 Peace and tranquility reign at the resort, particularly the adults only pool where individually walled cabanas separate you from the other guests, but at the same time they all cleverly front onto the symmetrical infinity pool with stunning views of the Andaman Sea.
Each cabana features two lounges, a market umbrella, a fresh fruit platter and a water spritzer. It's a photo opportunity not to be missed.
As we relaxed in ours I realise that I've left my book in the villa. A pool attendant noticed my mild frustration and immediately offered to have housekeeping fetch it so I didn't have to leave the pool area. It's this level of anticipative, 'mind-reading' service that distinguishes Four Seasons resorts across the world.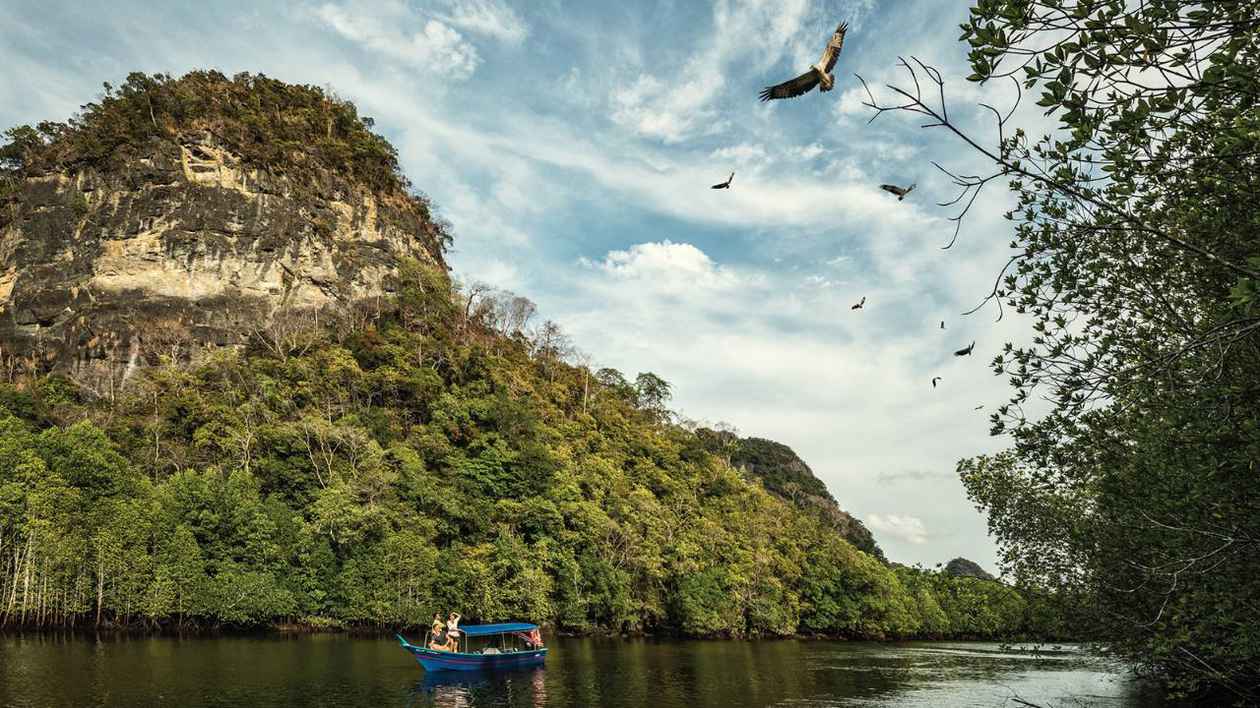 Our day's were filled with nature inspired activities such as a rainforest walk and a private 'Mangrove and Monkey' safari boat tour where delightfully cheeky monkeys came so close that they could've jumped into our boat (if our guide had let them). Led by the resort's naturalist it was a truly unforgettable experience.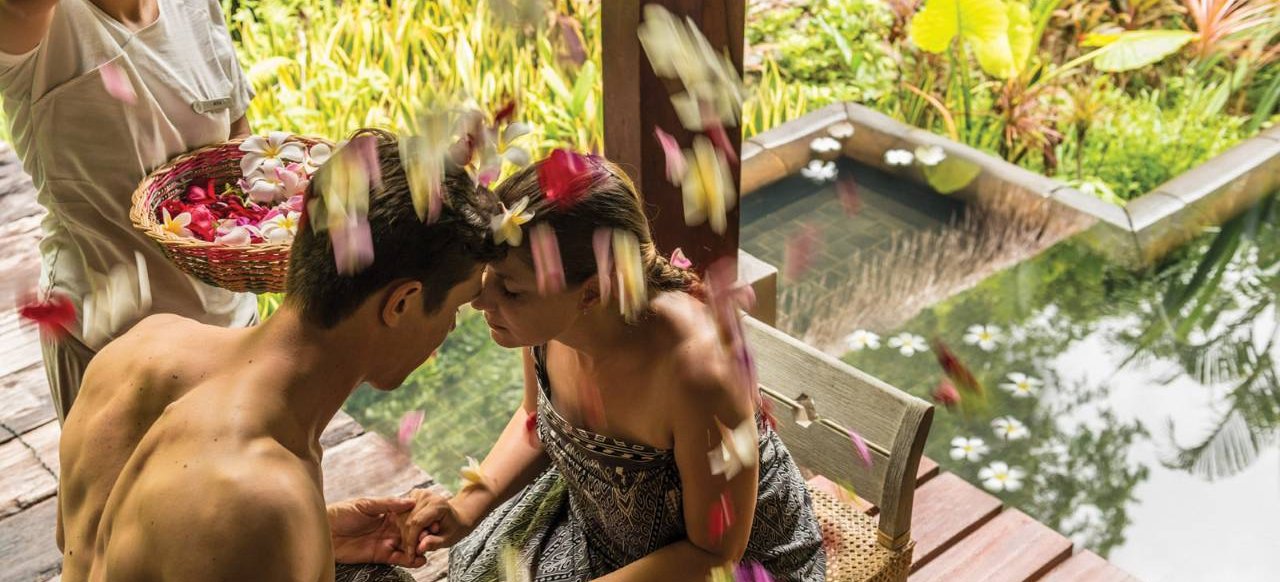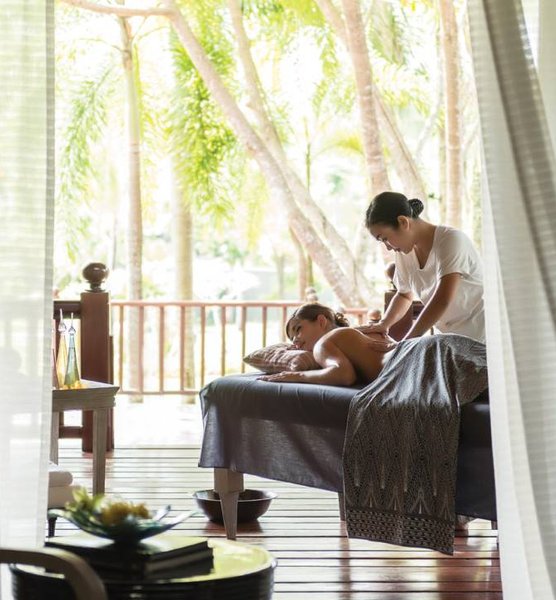 Other days were spent enjoying cooking lessons and luxuriating with a romantic couple's massage at the GEO Spa, where the relaxing treatment featured the three elements of nourishment (to calm, nurture and ground).
'Water' (to refresh, release and reconnect), 'Light' (to energise and eliminate) and 'Air' (to balance and heal). Our blissful massage ended with two floral crowns being placed gently upon our heads symbolising our union.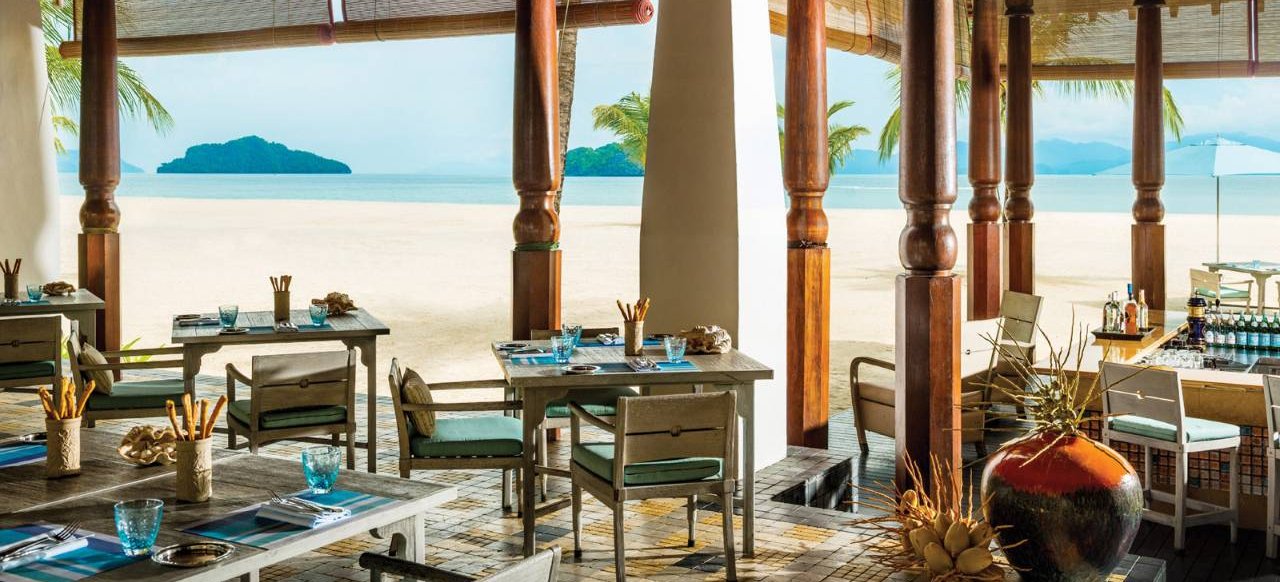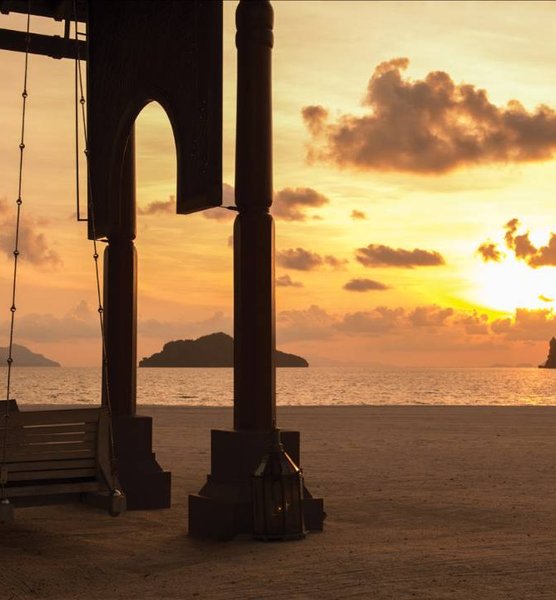 As we retired each day to enjoy spectacular sunsets, we had the choice of the Middle Eastern inspired 'Rhu Bar', or cocktails enjoyed from the privacy of our Villa, where a huge shaded daybed on our beachfront deck was piled an array of cushions in a multitude of shapes and sizes. The daybed temptingly sat right next to our private  pool.
Dining is abundant and all restaurants feature gorgeous water views, whether you fancy authentic Malay food at 'Ikan-Ikan', barefoot beach dining at Kelapa Grill, or the Italian buffet at 'Serai' that was so fresh and so wide-ranging that you would swear you were in Italy!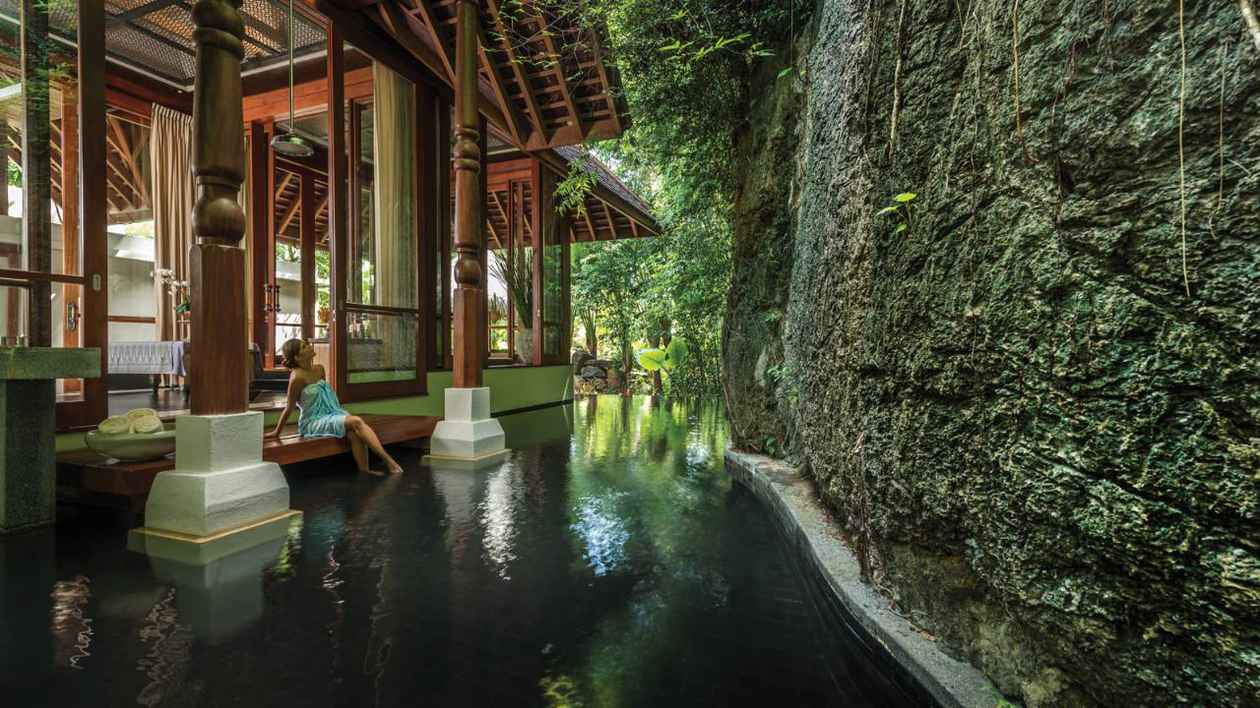 But it is the private dining experience on the beach with the bonfire barbecue that will remain in into our hearts and minds. Moving from a table set for two on the sand, we were encouraged to retire to deck chairs set near the bonfire where our chef revealed with a flourish that she had prepared a dessert of 'S'mores' - the famous combination of toasted marshmallows and melted chocolate sandwiched between two sweet biscuits
As we toasted our marshmallows in the fire with our bare feet in the sand and a glass of wine in hand the romance factor was indeed high.
Higher than the Langkawi star-filled sky.
Visit Four Seasons Langkawi or check out Real Wedding to find your perfect Honeymoon Destination.