At this romantic boutique resort, your honeymoon will go swimmingly.
Some places just ooze style and romance - and this gorgeous boutique property in the seaside town of Hua Hin seems to do it effortlessly. We'd heard good things about Let's Sea Al Fresco Resort, a relatively new property, located 21/2 hours' drive south of Bangkok in the resort town of Hua Hin. 
Hua Hin has travelled under the radar for some time now - mostly seen as a quiet seaside place where the Thai royal family holiday - but lately some of the hippest resorts have opened for business and there's a buzz about the place.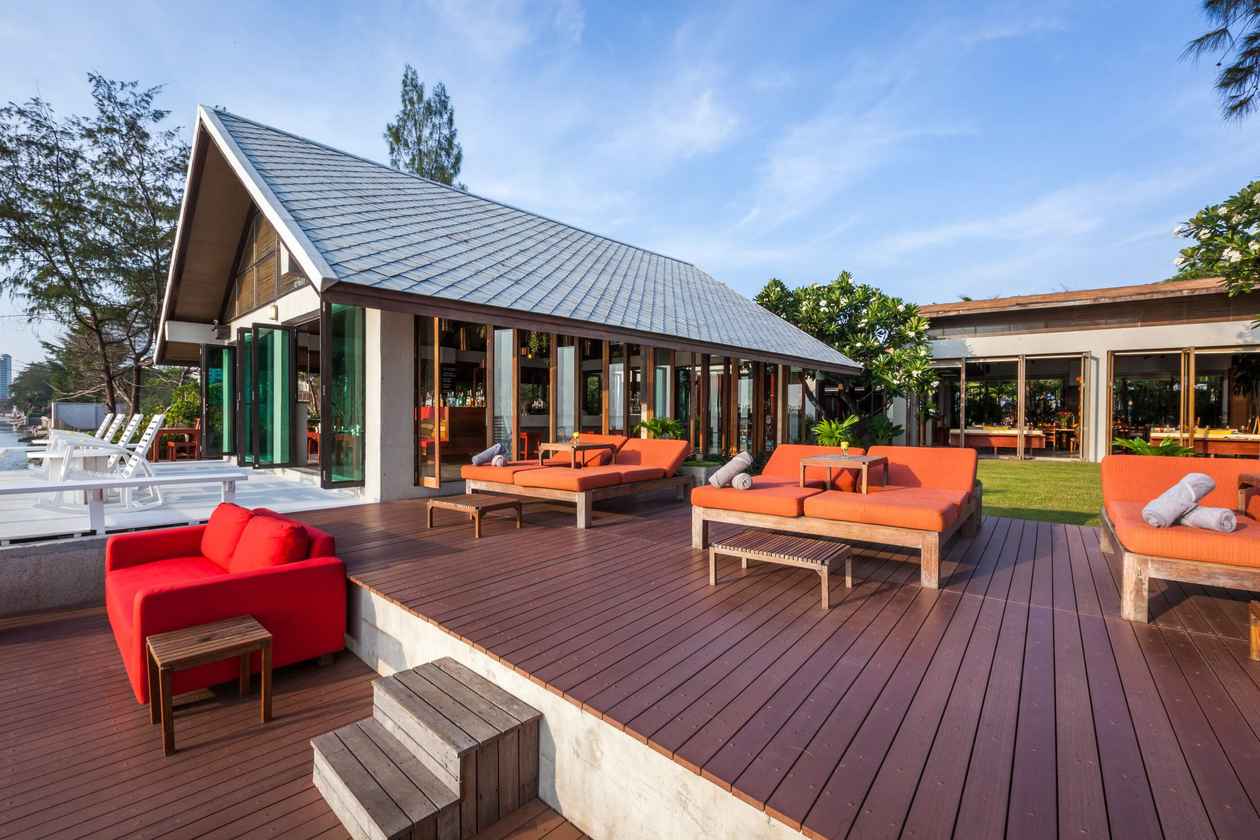 As you make your way to the back entrance of the resort, you prepare yourself for the worst - but don't let this put you off. A dirt lane leads to the entrance, but once the driver turns in, you know you've found something special. 
The foyer is open air with comfy lounges and colourful lamps swaying in the breeze.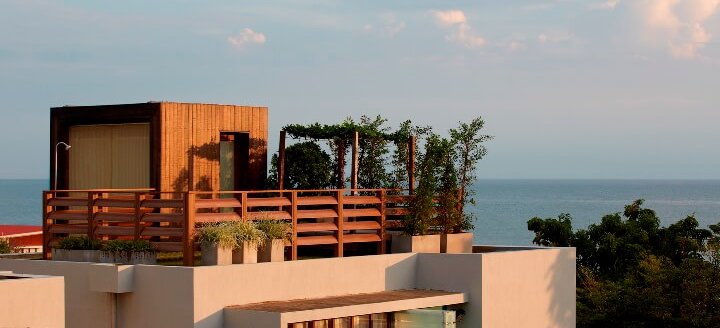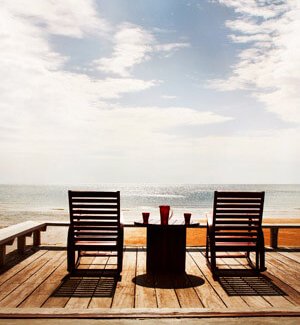 From the rooms on the lower level, you can jump straight into the sublime pool from your own pier - so never any need to reserve your spot by the pool. The wonderful moon-deck suites meanwhile have great beach views and hip day beds for lolling about and looking at the stars. 
There are oversized tubs and separate rain showers for two in all rooms, while the sand lounger at the end of the pool with its sand floor or the Breeze beachfront bar are ideal spots for a cool drink any time of day.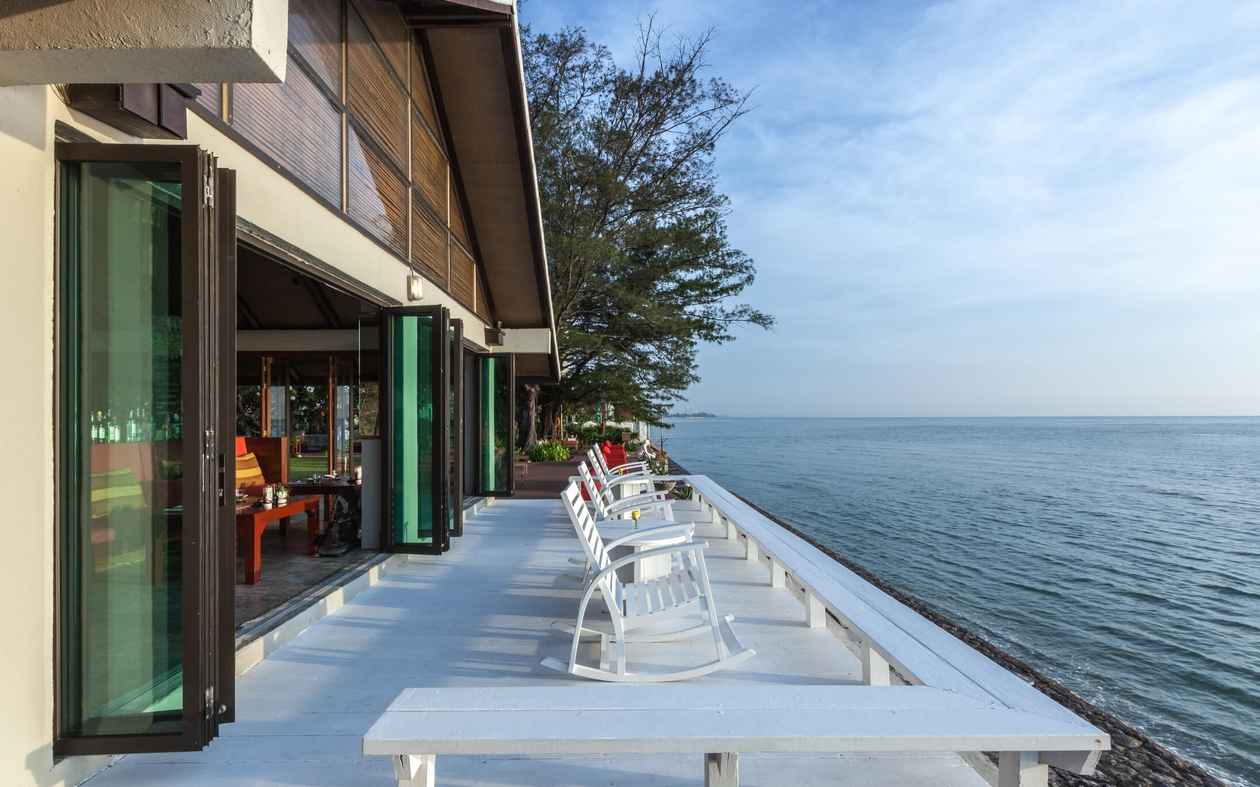 The onsite restaurant fronts the beach and is particularly romantic after sundown lit by candlelight. At night the emphasis is on fresh seafood - Thai style. We tried the sensational soft shell crab and grilled baby snapper with fresh lemon and spinach.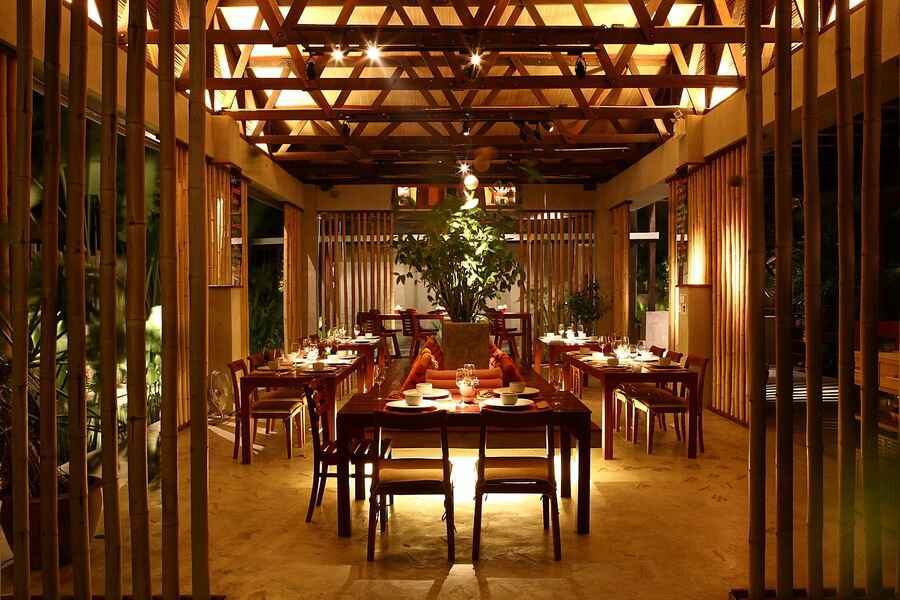 Let's Sea is clever, funky and has warm, attentive staff - a credit to its vivacious young owner and general manager Srayut Ekahitanonda, better known as Khun A. 
Let's Sea used to be a popular alfresco restaurant fronting the beach before Khun A and two school friends decided to open a boutique property radically different from others in the area.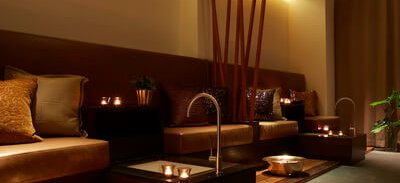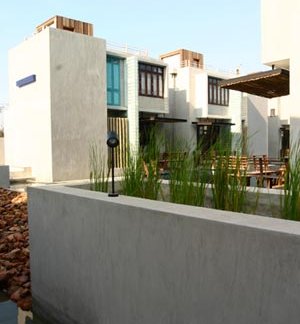 My favourite feature of the resort is the quirky open-air fitness garden, which has adult-size swings, a slippery dip, a uniquely designed seesaw and other idiosyncratic touches. 
It's hard to take yourself too seriously here. Late afternoon during our stay we climbed upstairs to the intimate Gaia Spa where we submitted ourselves to the skilled therapists for a 'Feel the Heat' massage using warm herbal compresses to knead out any aches and pains. It was wonderful.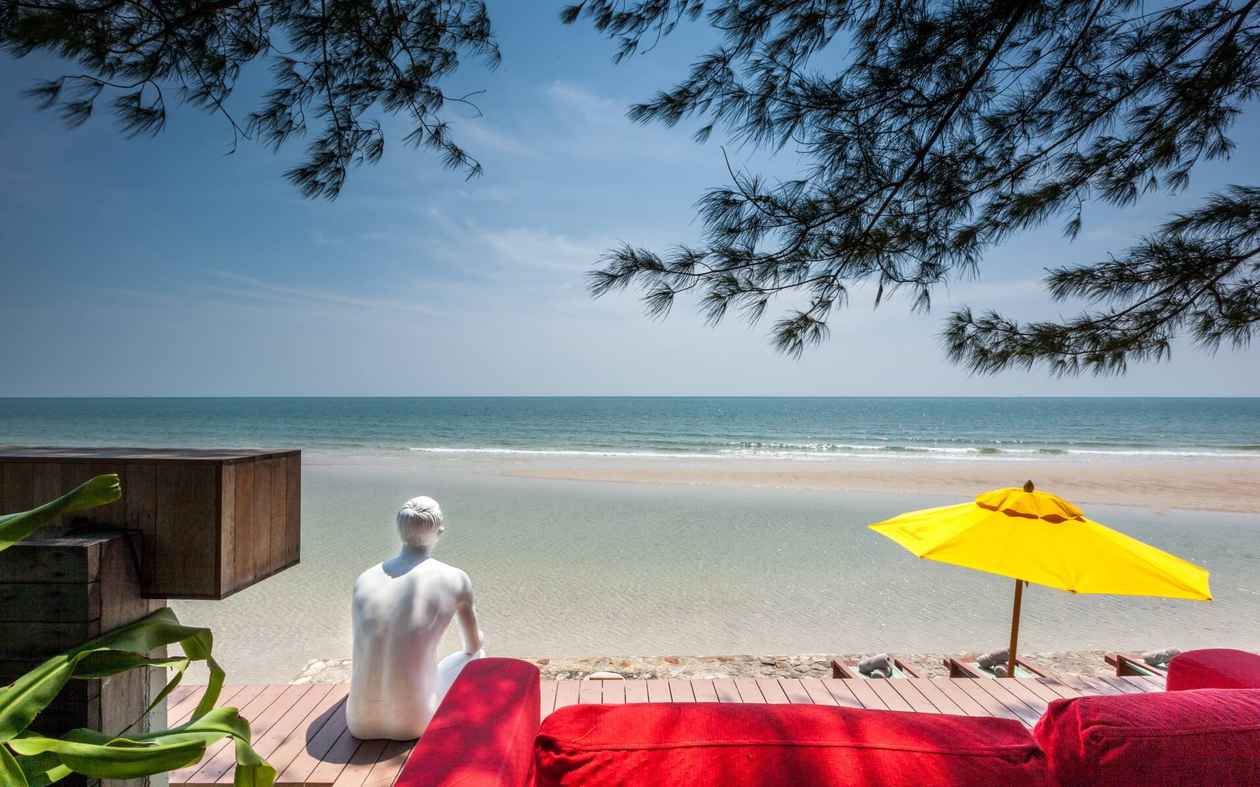 We leave inspired by the innovation, creativity and warmth of the Thai people. One last time we clasp our hands together as if in prayer, bow and say, "Sawatdee". In the car on the way back to Bangkok, we planned our return visit to Let's Sea. Perhaps for our anniversary next year.
Visit  Let's Sea Alfresco Resort, Hua Hin or check out Real Weddings to find your perfect honeymoon destinations.