If this is heaven, book me a ticket. I'm floating in a sea of blue. The air temperature, a balmy 28 degrees, is the exact same temperature as the sublime Indian Ocean and the water in which I'm lolling - a lap pool voted the world's sexiest.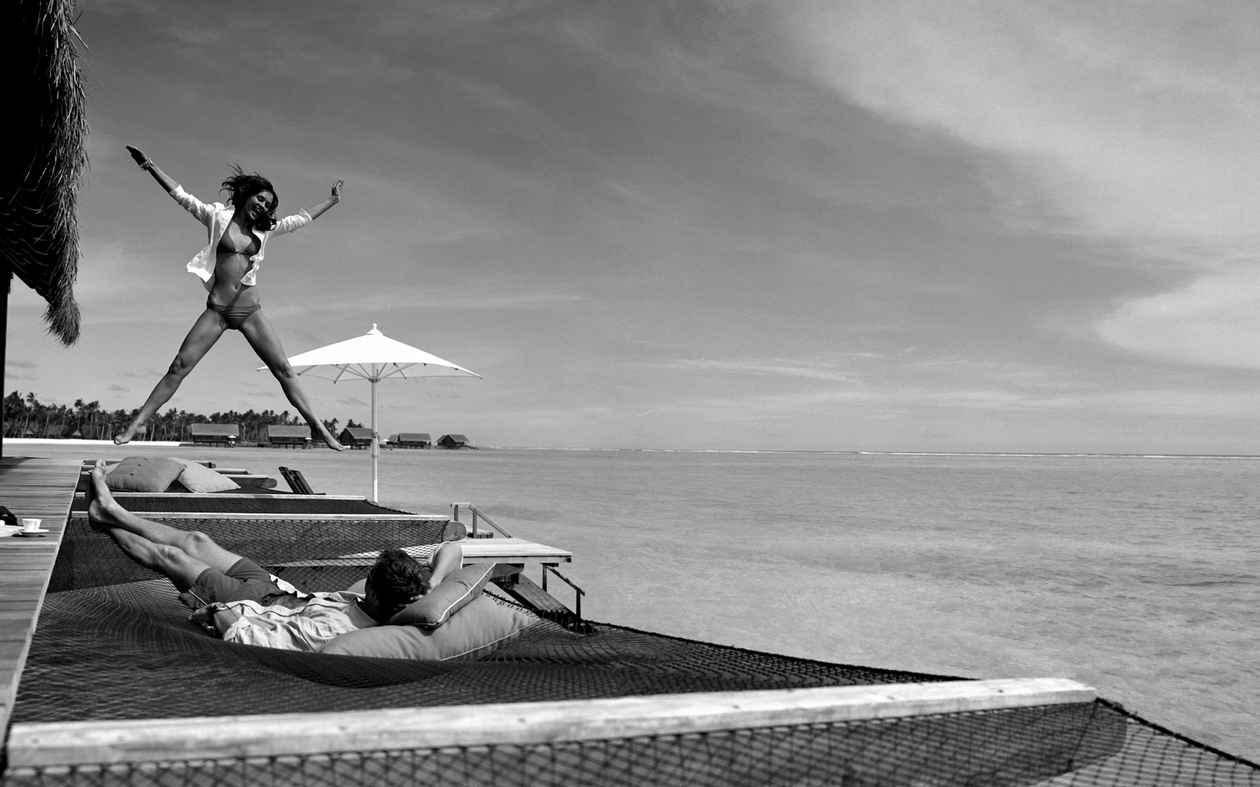 Ahead of me, stretching to the horizon, is nothing but a stunning cerulean coloured sea - the colour of the iconic Tiffany's jewellery box. Reef sharks lazily swim below, nibbling on jumping schools of anchovies. A curve of white sandy beach lies to my left and behind me a smartly dressed waiter brings over a cool, colorful cocktail. This is the Maldives - a heavenly beach destination that is every inch as good as the postcard perfect images you've seen.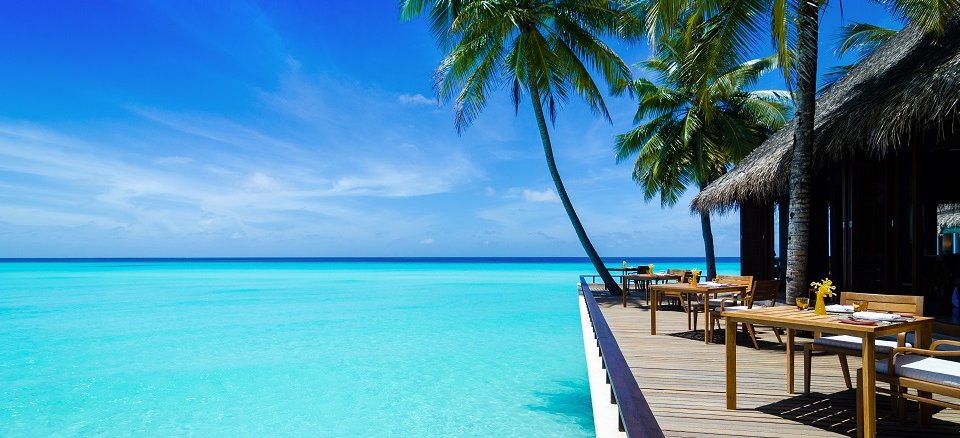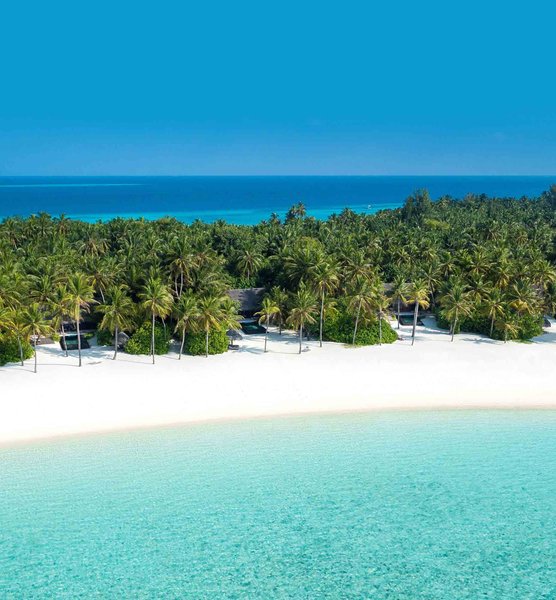 The Maldives was almost lost in the horrendous scenes of Boxing Day 2004 when the Tsunami hit. Yet almost half the country's eighty plus resorts were affected, and 150 people lost their lives. On a calm, serene day like this, it's difficult to imagine. Everywhere you go, the Maldives' famous over water bungalows look dreamy and inviting, yet at the same time somewhat precarious if you consider the force of the wave which hit the country's 1,200 coral islands.
Today however there is little sign of the disaster which struck this tourism dependent nation and it still tops many couple's lists as one of the most desirable honeymoon destinations on the planet.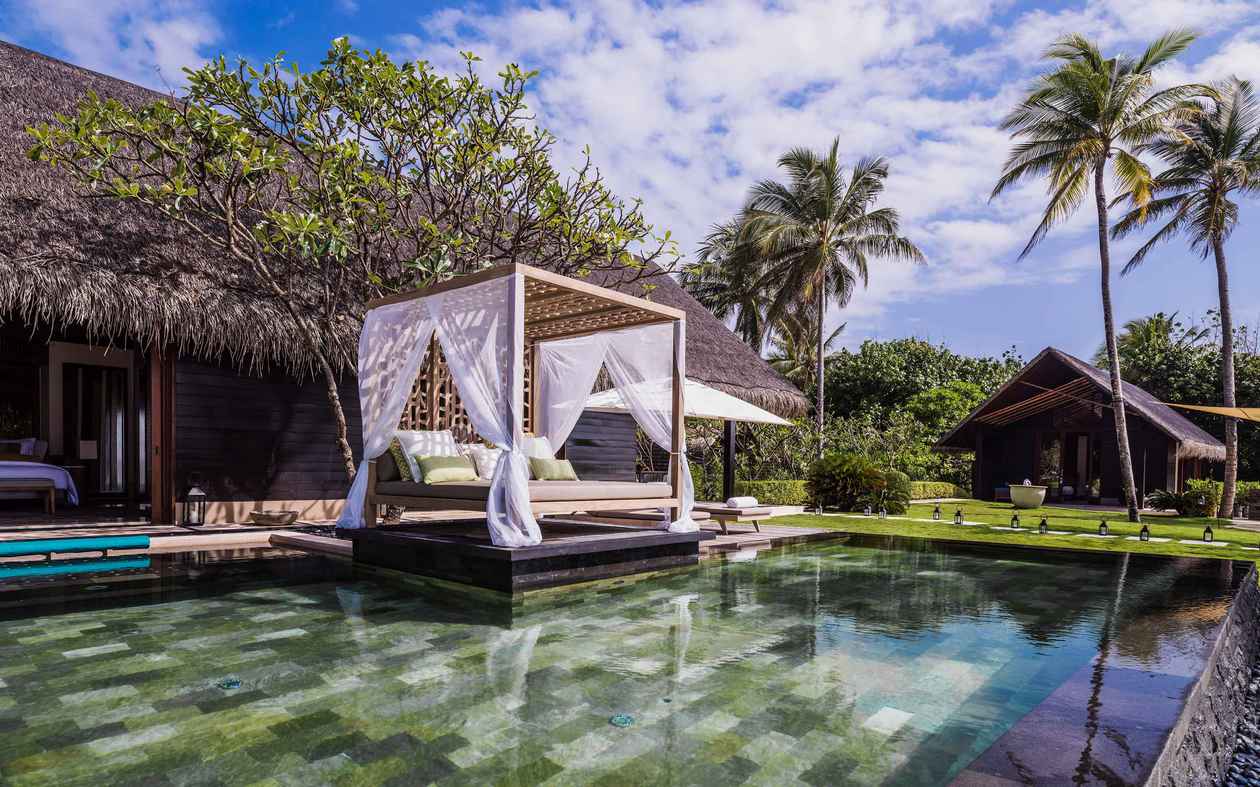 While the Maldives already boasts countless resorts ranging from budget to super luxury, more are in the pipeline or have recently opened. Travellers from Europe, Korea, Japan and South Africa laze on sun lounges by the pool, others head out for dives or snorkel straight from their doorstep into the fish filled waters below. Everywhere we ran into honeymooners on romantic post nuptial trips.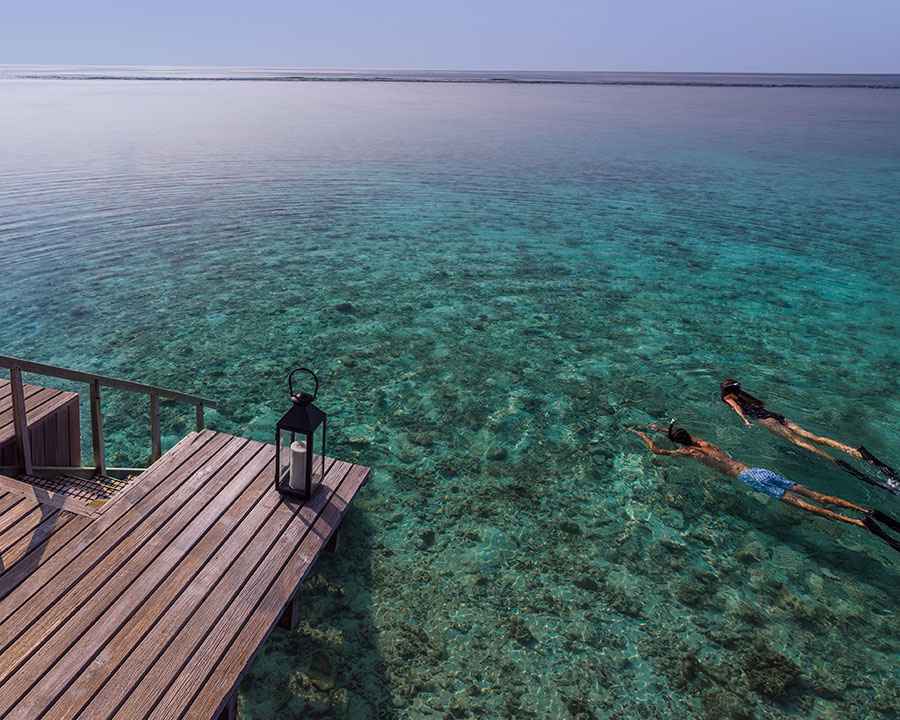 Mike Mihir, island chief at the renowned Huvafen Fushi, says travellers are looking for that place where they can spend seven nights and be guaranteed of something very special. "Time is the new luxury and people want to spend it wisely," he explains, "And the Maldives delivers". Being safe, clean and with quality resorts that are the epitome of barefoot luxury, the Maldives, he says, ticks all the boxes. "And the fact it is a little bit difficult to get to, is also part of its charm".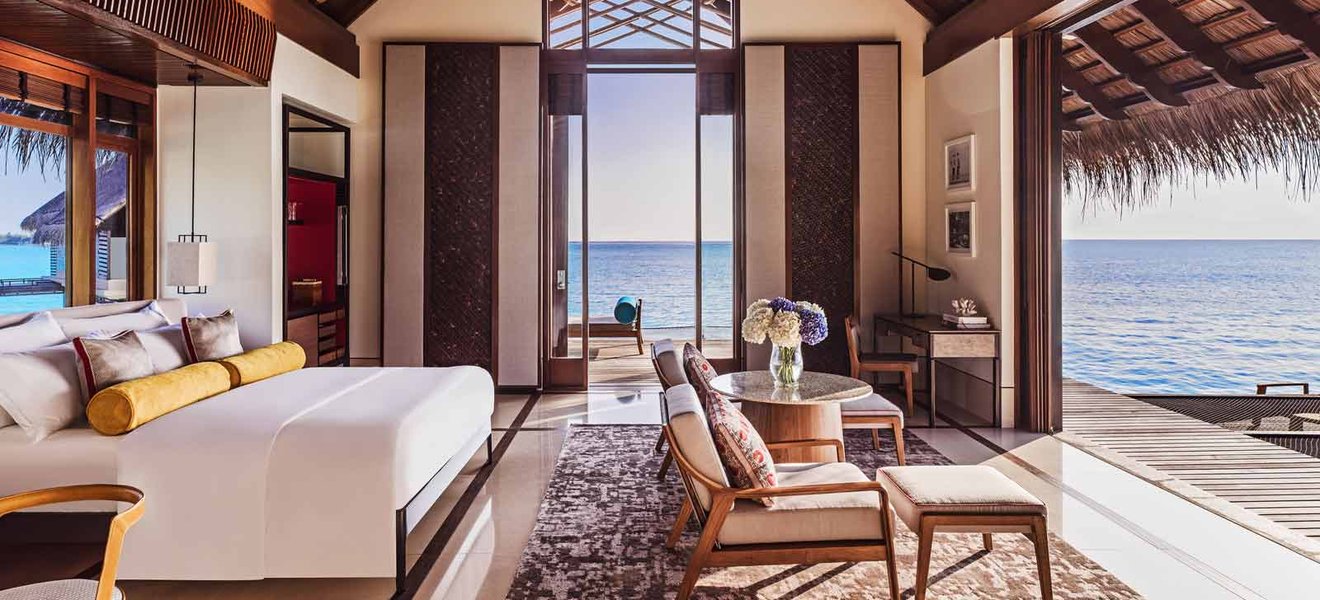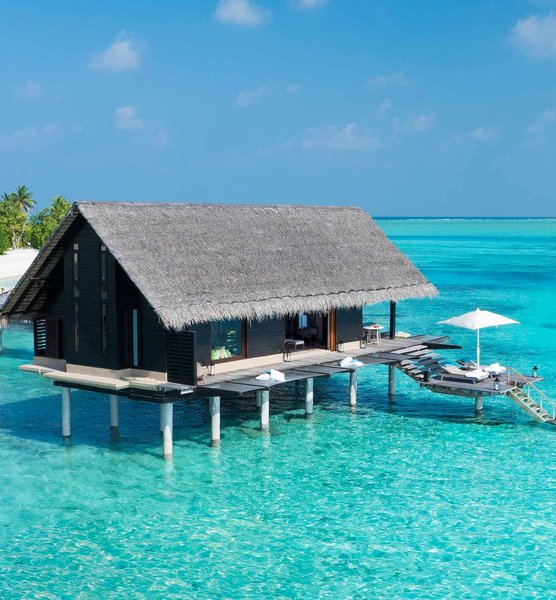 The six star One&Only takes luxury in the Maldives to a new dimension. From the moment you step onboard the sleek 55 foot One & Only launch at Male Airport, you know you're in for something special. Pop on your sunnies and feel like a movie star, as the luxury launch (one of three) ploughs its way through the sea with attentive staff clad in white and beige to attend to your every need.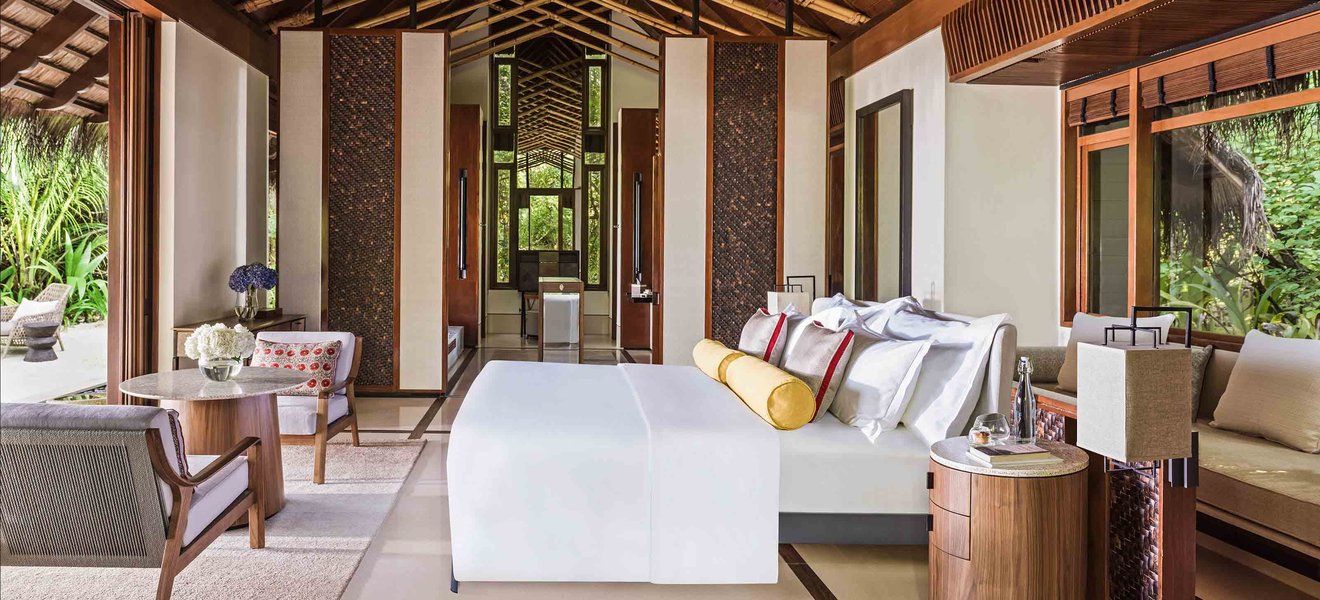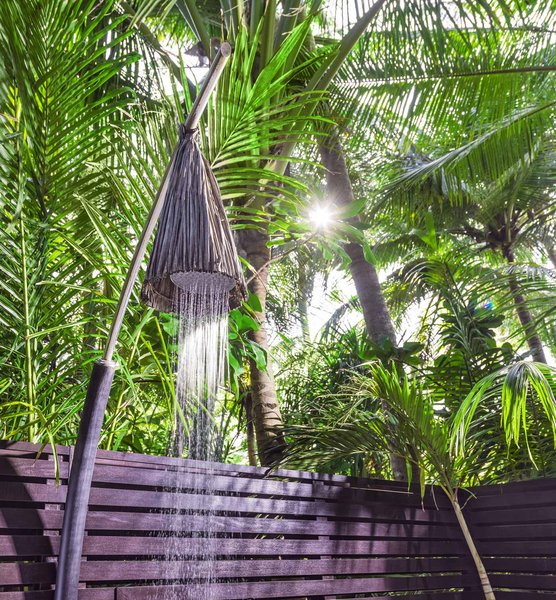 Reetha Rai means "beautiful island" in Dhivehi, the national language, and as you pull into the dock and step onshore, you realise they're not exaggerating. Originally Reetha Rai was just a small island of 30 acres.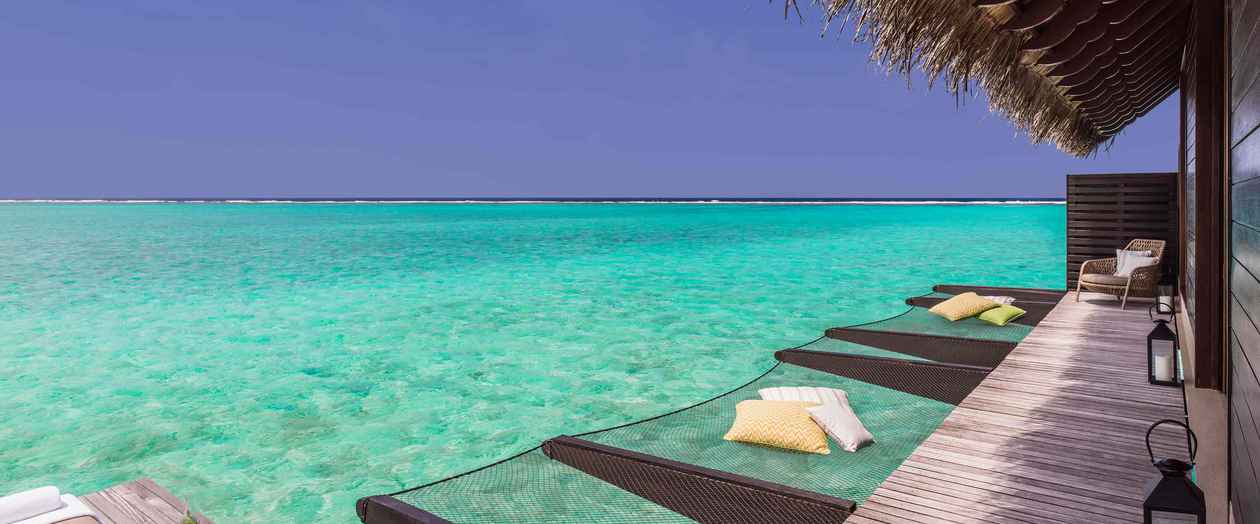 After reclaiming land and spending an absolute bucket load, the One&Only, which opened in 2006, is now six times the size and the embodiment of style, luxury and elegant chic. There are beautiful landscaped gardens, 12 perfect white sandy beaches, and unprecedented privacy with 20 metres between each villa.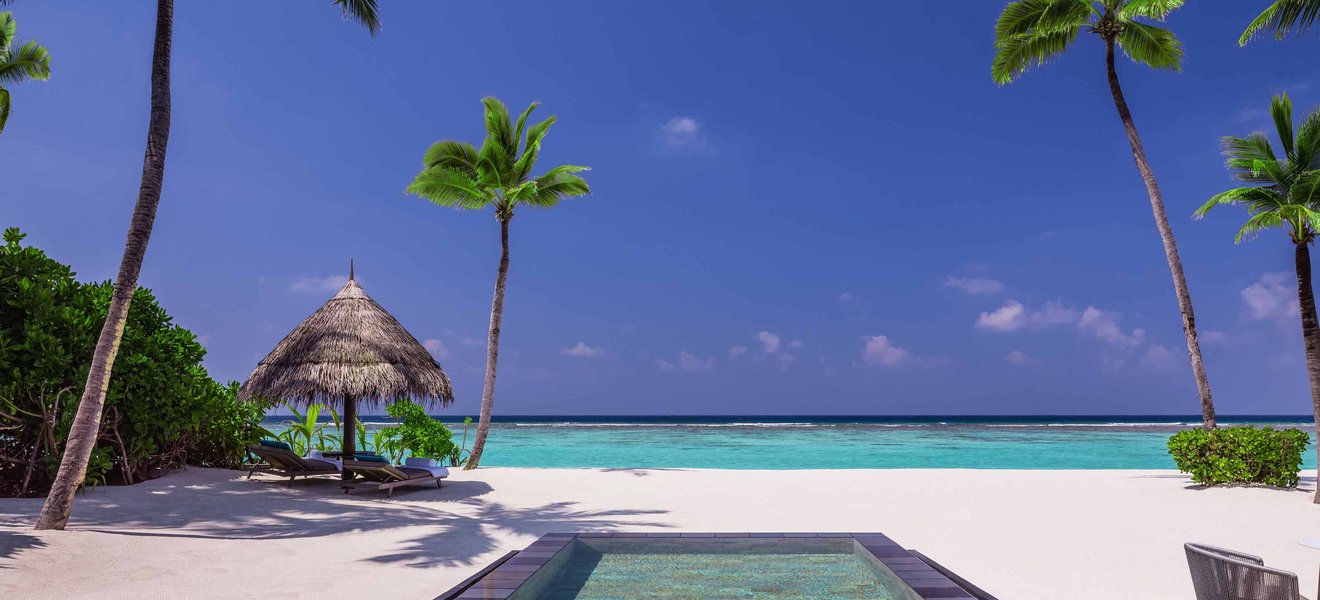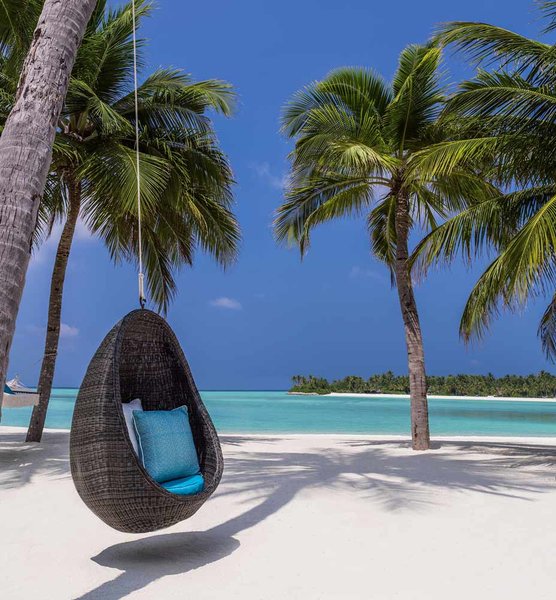 Tapaskae, is the resort's modern Japanese restaurant headed up by saxophone-playing chef, Hiro, descended from a long line of master sushi chefs, while the boho chic Fanditha is a romantic beach restaurant and bar with carpets on the sand, day beds, hammocks and laid back Middle Eastern food.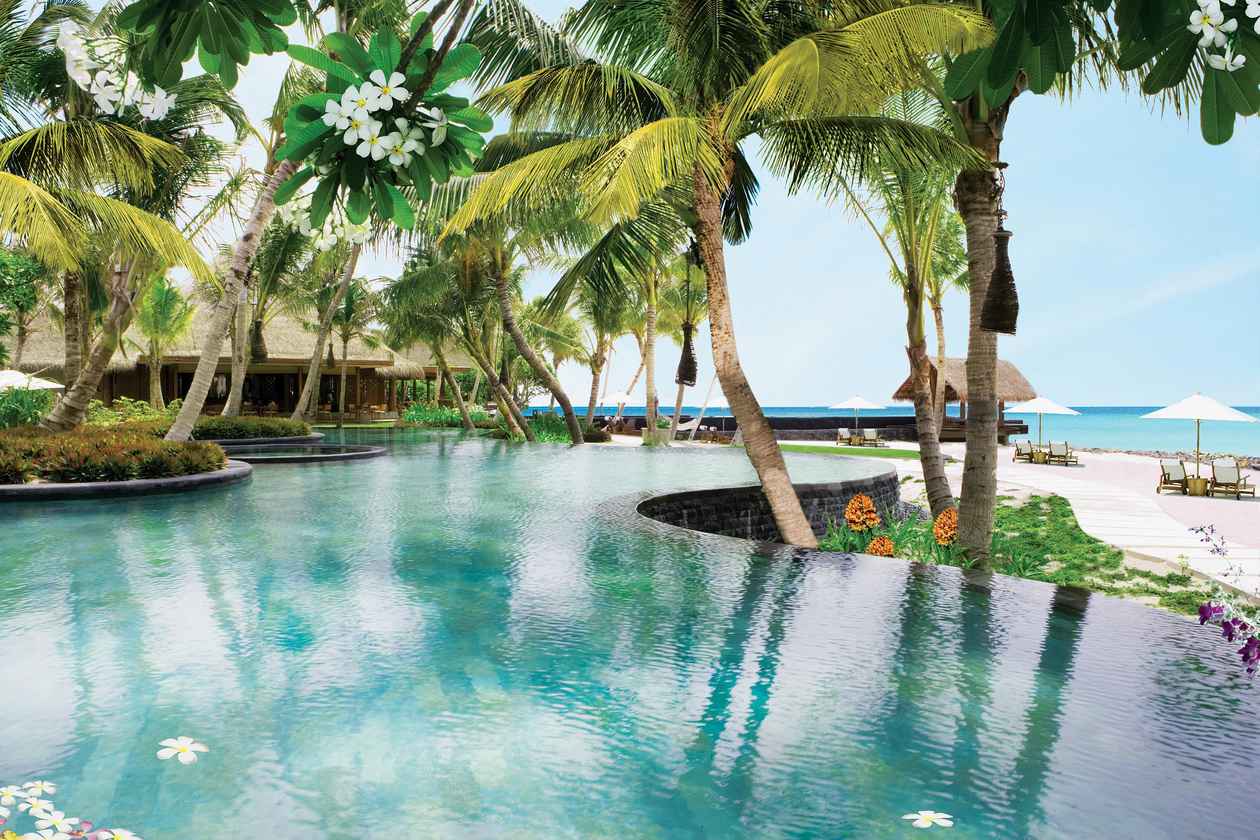 Our palatial grand beach suite had a bathroom almost as big as our house with a deep sunken bath you could almost do laps in. On arrival, our villa host took off our shoes and personally washed our feet in warm water sprinkled with flower petals - what a way to start your honeymoon. Outside it was literally a few steps into the Indian Ocean from our own private beach. One&Only guests get about on quaint but rickety bikes, or a buggy with driver is just a phone call away. At the management cocktail party that night in the Rah Bar, a glorious pink glow filled the tropical night sky and we got our first glimpse of the sublime infinity edge lap pool which was voted the world's sexiest by Conde Nast Traveller.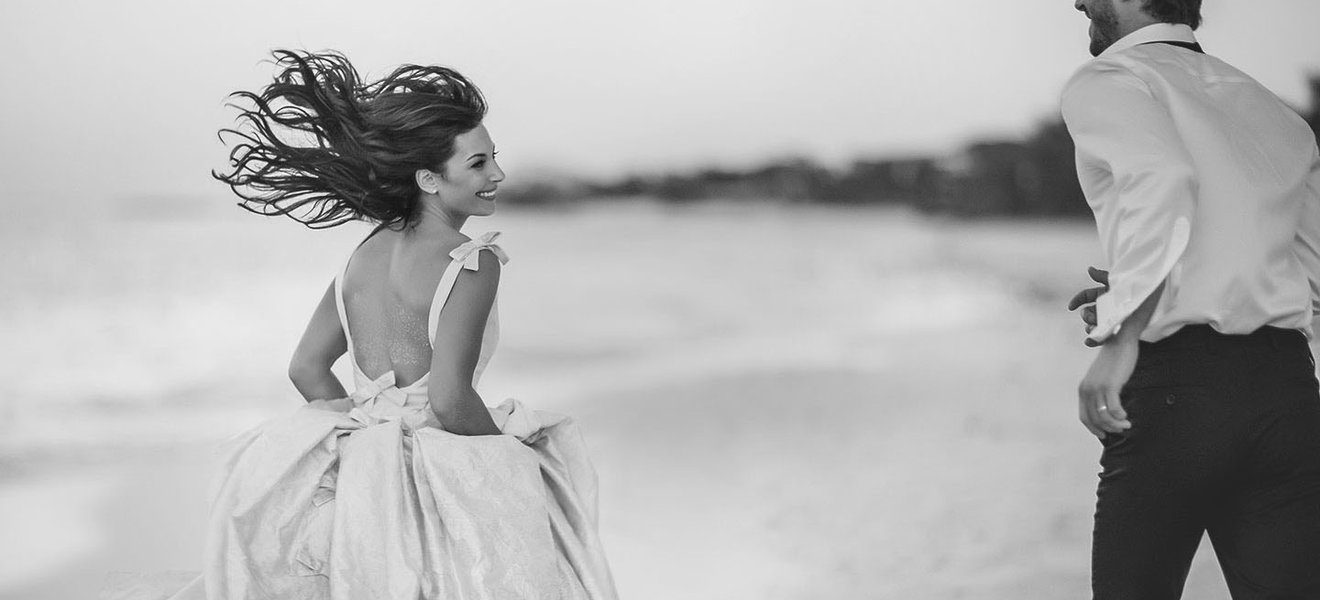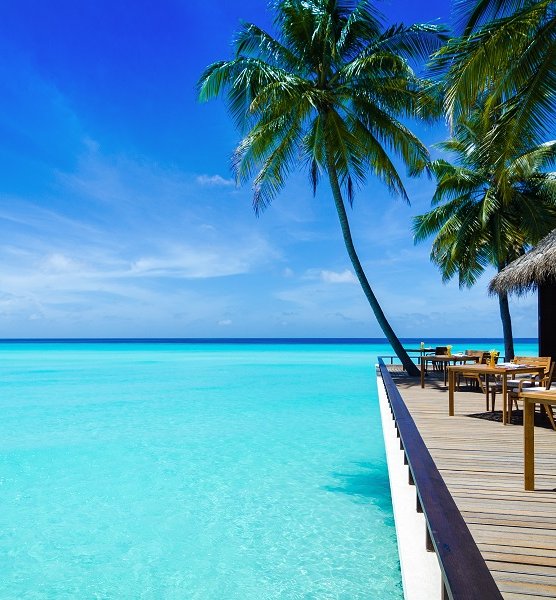 Everything about the One&Only screams style; the work of renowned architect Jean Michel Gathy, the impeccable service and warmth of the staff. If you're disappointed choosing here for your honeymoon you must be one hell of a tough customer. But be warned. While it's hard to fault this impeccable resort the six star rating comes with a six star price tag so make sure you pack your Gold Amex in with your bikini.
Visit One&Only Reethi Rah or check out Real Weddings to find your perfect wedding and honeymoon destination.