Set within the beautiful Bouddi National Park on an escarpment overlooking Pretty Beach on the NSW Central Coast, this property brings the Aussie beach house to a whole new level of luxury. The anticipation of arriving at Pretty Beach House - a luxury beachside property owned by advertising guru John Singleton - is heightened as you drive along the gorgeous bays and inlets, which make up the secluded Wagstaffe Peninsula.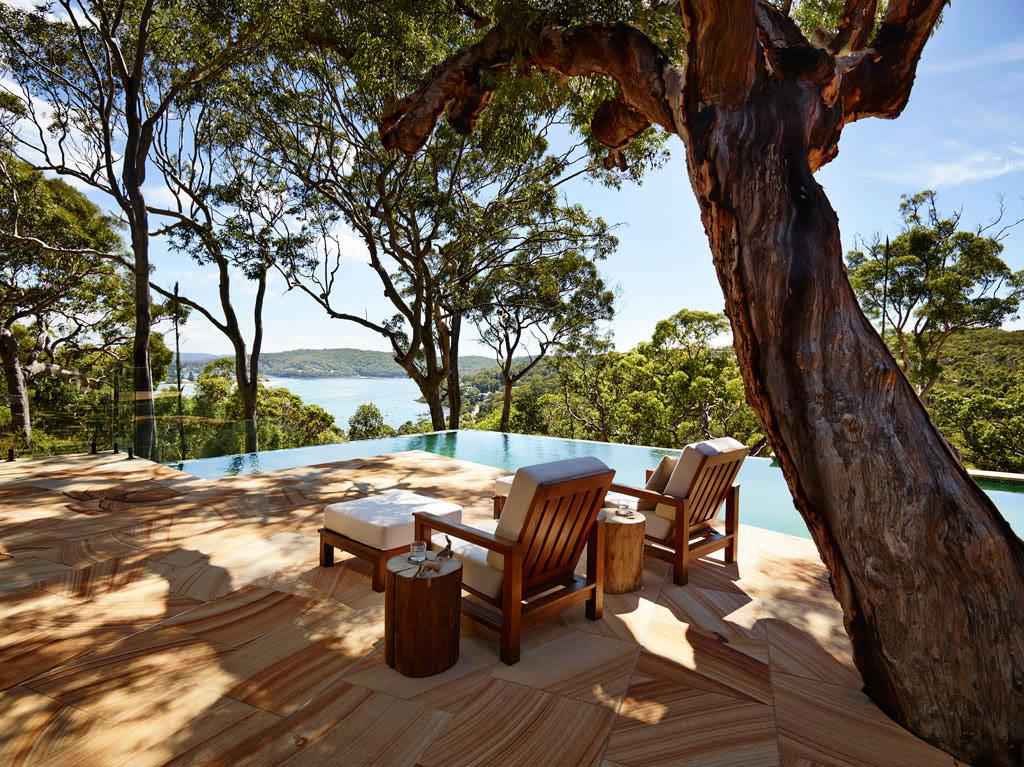 This isn't a beach house in the traditional sense, but why be a stickler for tradition when instead you can honeymoon instead at one of the most luxe new boutique properties to open in Australia. Developed by a team led by Toby Anderson (formerly of Aman resorts) and restaurateur Julie Manfredi Hughes, Pretty Beach House features just three luxury guestrooms.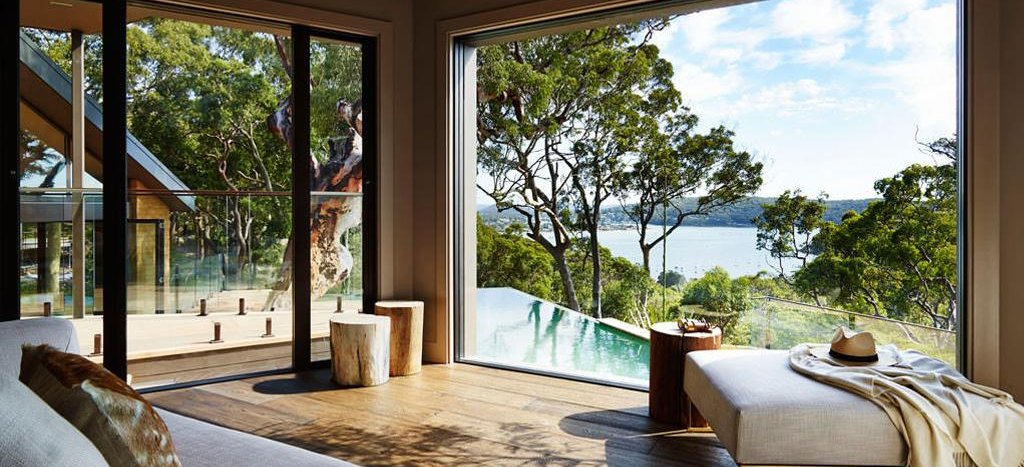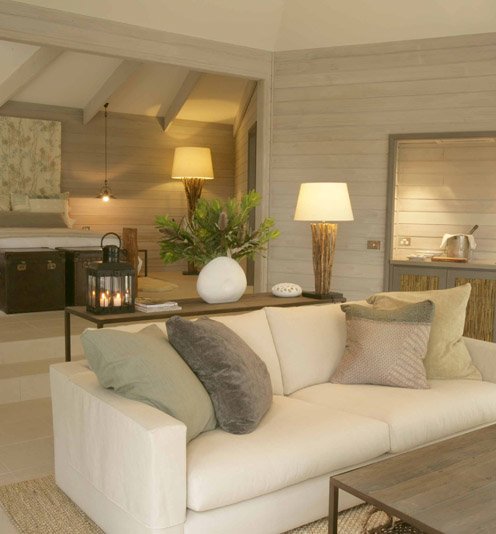 And unlike traditional beach houses there's no need to BYO your own groceries and alcohol. The House features the food of renowned Italian chef Stefano Manfredi who divides his time between Pretty Beach House and nearby sister property Bells at Killcare. Dine in the atrium dining room, within your own pavilion, in the wine cellar or al fresco surrounded by ancient angophoras and native eucalypts. Or why not hold your reception at Killcare, and honeymoon at Pretty Beach House? Now that would be one decadent experience.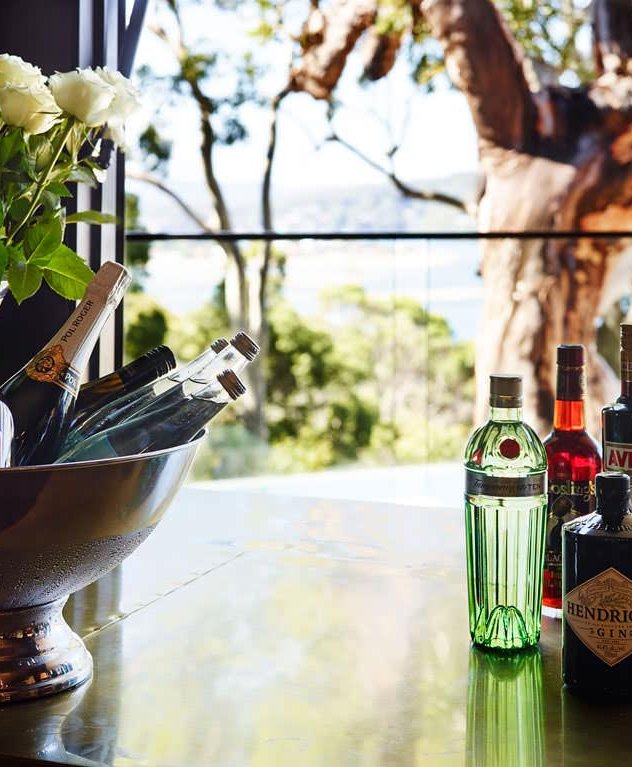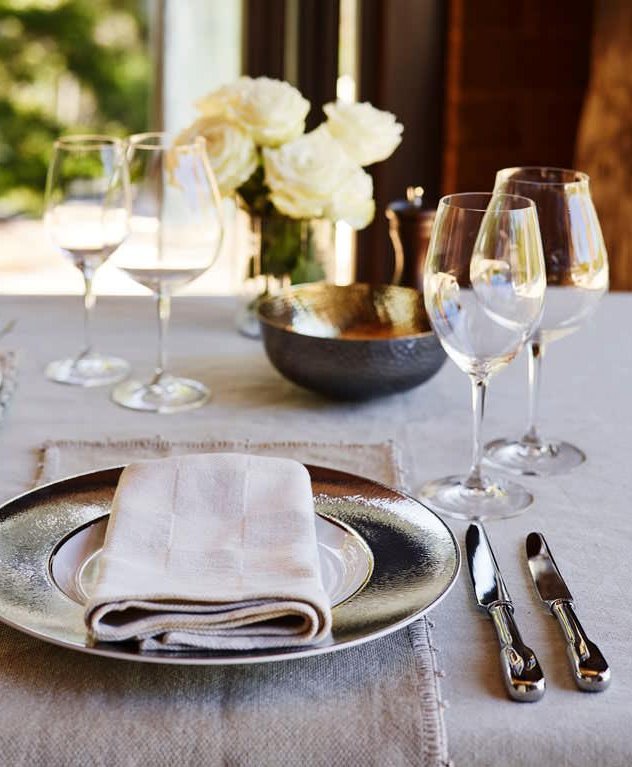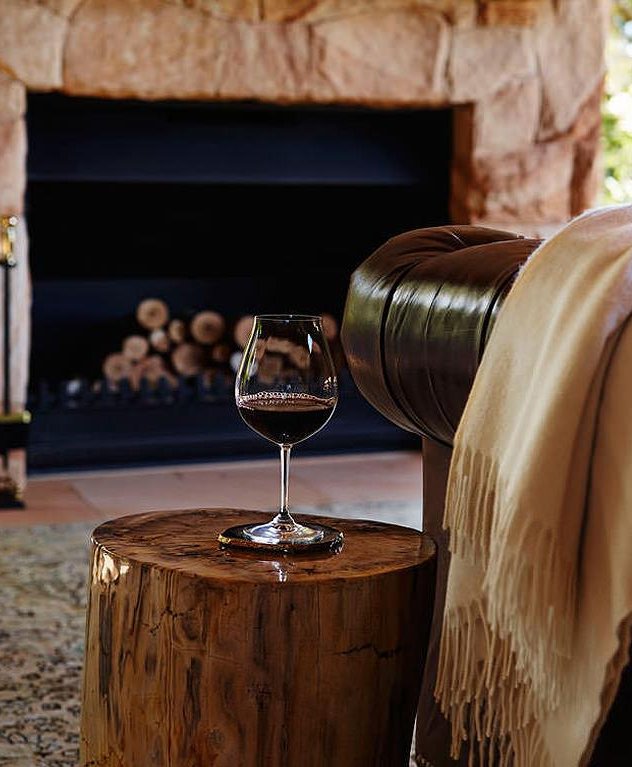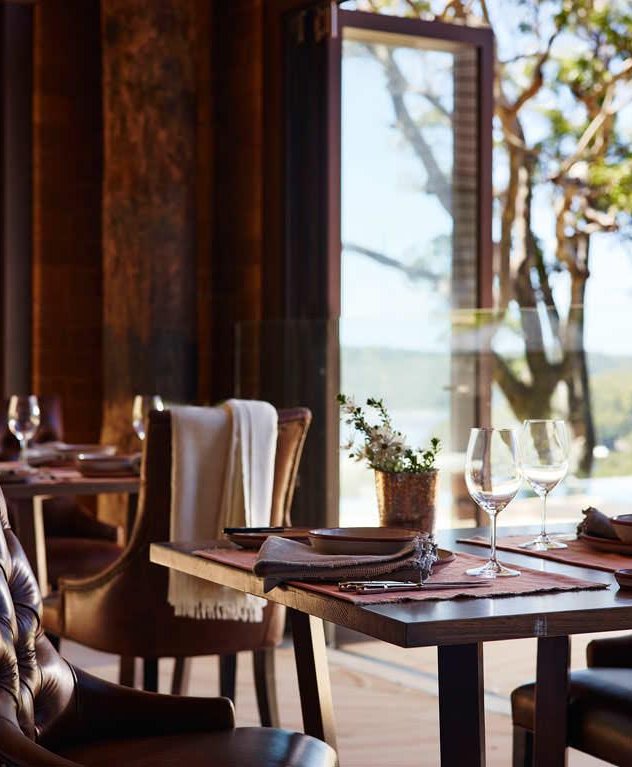 The daily menus feature Stefano Manfredi's seasonal Italian style cuisine prepared by the chef himself or his incredibly talented team. Guests are able to order meals as they please, any time of day, complemented by a fabulous selection of premium wines and spirits. This is a genuine bonus. Who seriously wants to get up at 8am on their honeymoon and eat breakfast? Instead sleep in, relax, have breakfast at 11am if you choose, lunch at three and whenever dinner takes your fancy. The food is superb and is a highlight of staying at Pretty Beach House.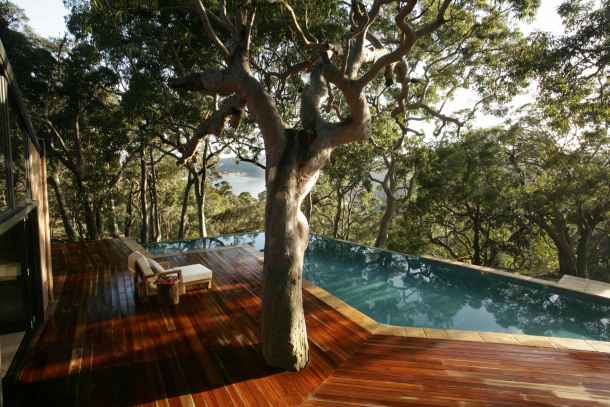 One of our most memorable experiences was lying by the pool enjoying the view with a chilled glass of Pinot Grigio offered to us by the attentive staff, who are nearby when needed, and discreet when you'd prefer some privacy. Later they offered us another special experience - dinner in the kitchen where we could watch the chef work his magic.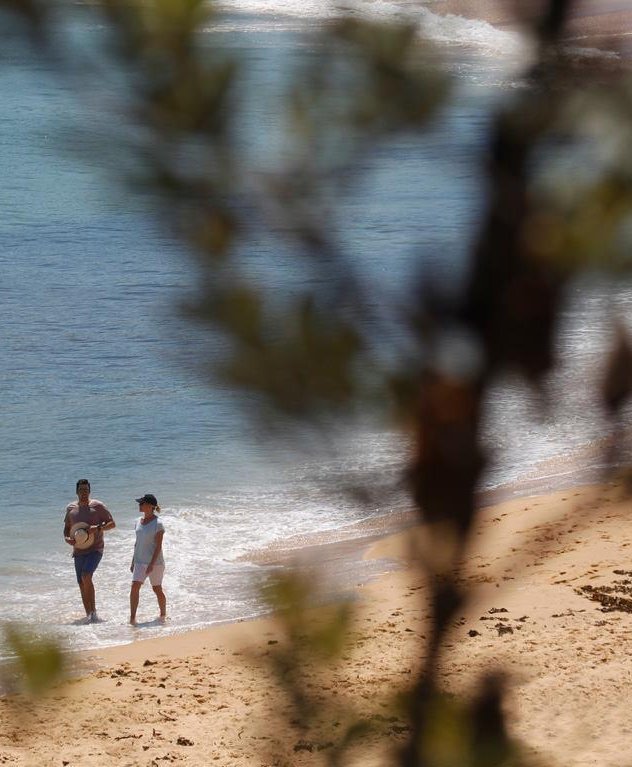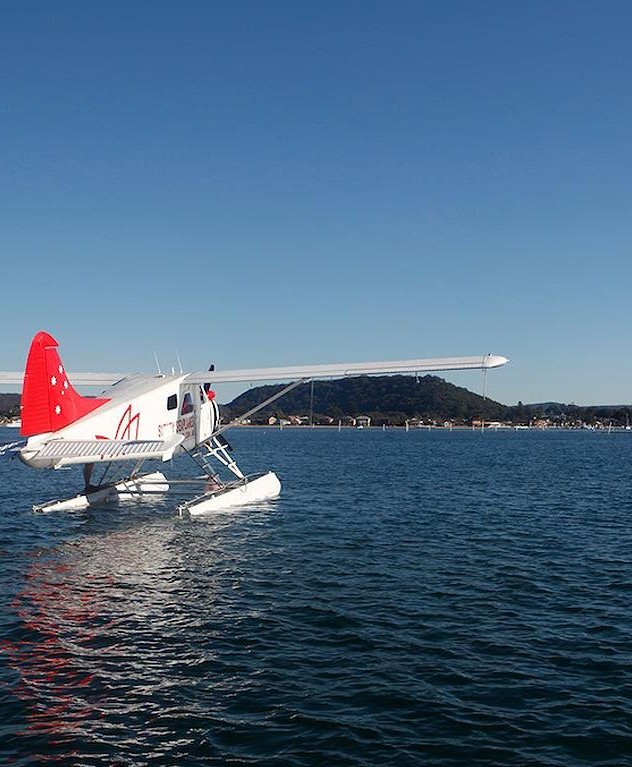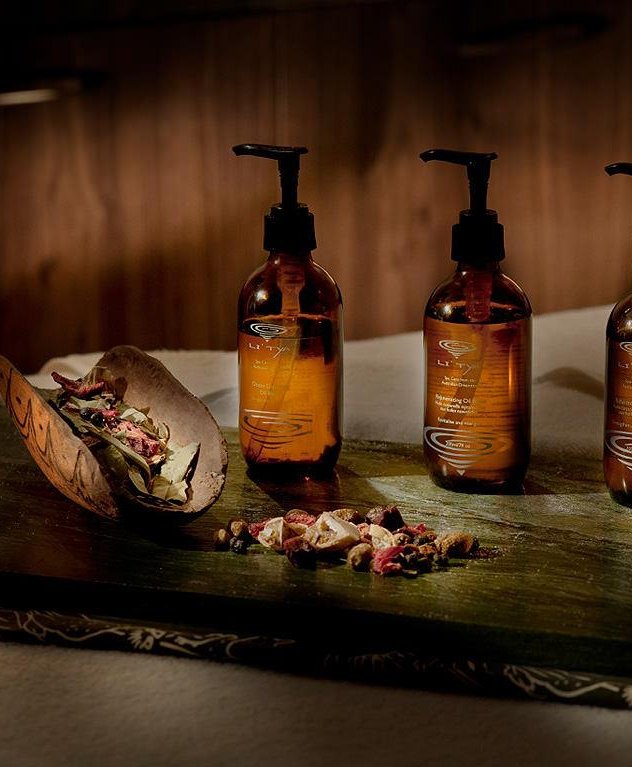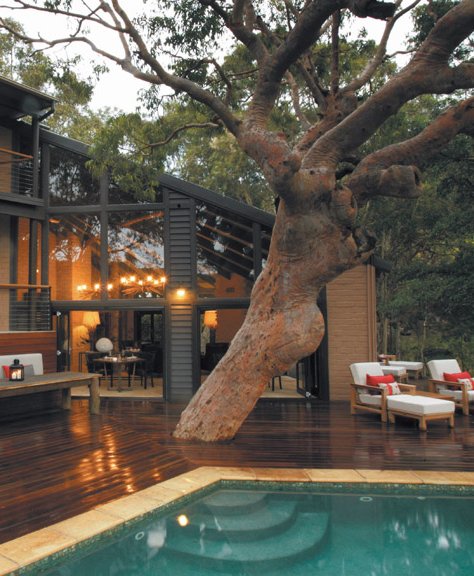 The décor is simple and stylish with tub chairs in vintage leather, 1930's travel trunks, handcrafted tables and fine Belgium linen. Local artists have taken advantage of the fallen
Angophora branches and created sculptures that feature throughout the property.
In winter you can enjoy a glass of red wine by your own fireplace followed by a dip into the steaming plunge pool, which is magical at night. In the warmer months, the feel is more tropical. Open the balcony doors and let in the balmy breeze, enjoy an icy gin and tonic and kick back on the day bed on your private deck.
There's loads to explore on the nearby Wagstaffe Peninsula, including secluded bays, fisherman's shacks, and lovely beaches, but my bet is once you check-in, you won't venture further than the sun lounges by the main pool. Besides you want to ensure you can hear them calling you for lunch!

Visit Pretty Beach House or check out Real Weddings to find your perfect wedding and honeymoon destination.

By Sheriden Rhodes