Just when everyone thought a spectacular proposal in Rome would be difficult to top, Victoria Montano and Timothy Odillo Maher pulled out all stops when it came to planning their wedding day.
"It was a surprise, so all 42 guests were given instructions to be at the church at 9.30am on the day and to pack a weekend bag. That was all they knew - it was very, very exciting!" Victoria said.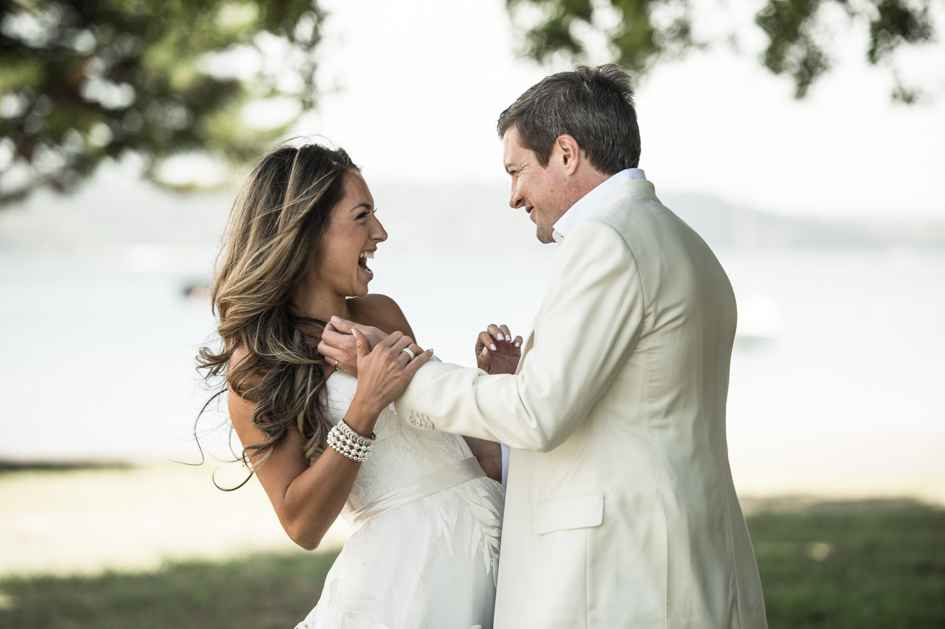 For the next six months, everyone was guessing what they would be doing and where they were going, and when the big day arrived, their sense of anticipation was truly justified.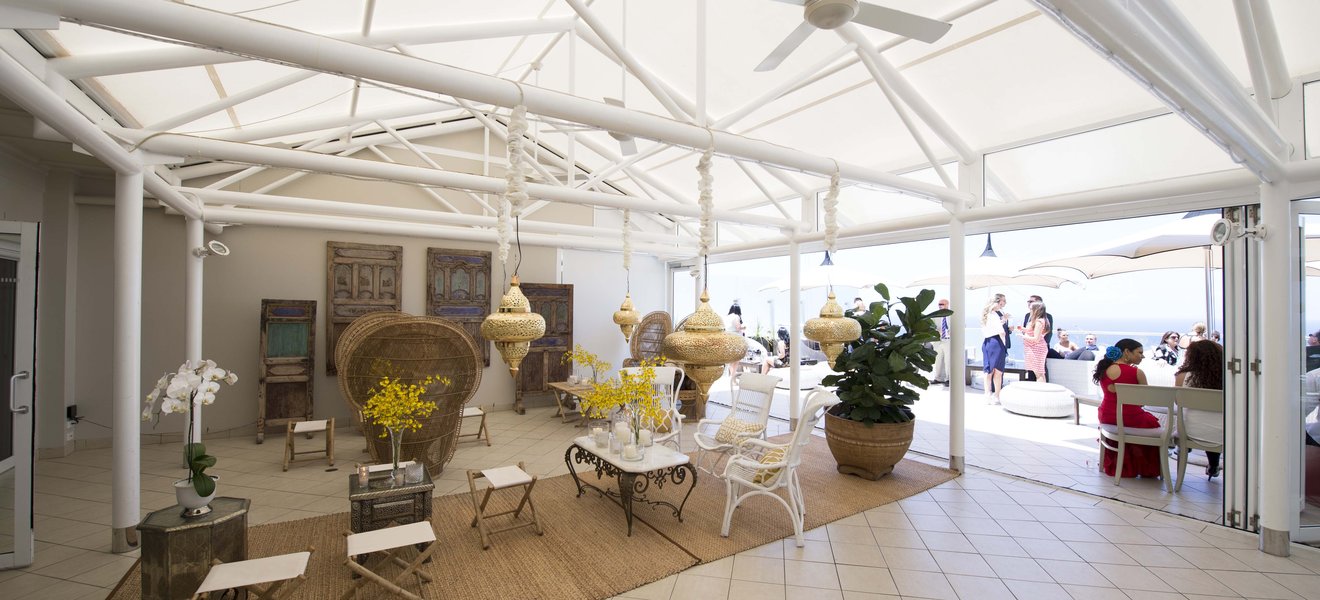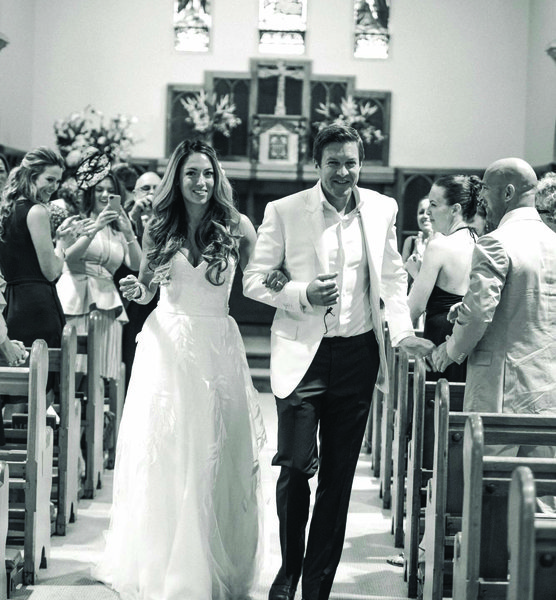 As they alighted from the planes, guests were greeted by an eight-piece flamenco band, which created an electric vibe. "The music really transported us all to somewhere else," Victoria said. "Standing on top of the terrace overlooking Whale Beach it really felt like we were all enjoying the sun somewhere in Europe."
The theme was polished bohemian with a dash of Moroccan exotic, Spanish flair and a slice of Mykonos summer, reigniting memories of the dreamy weeks spent abroad following Timothy's proposal.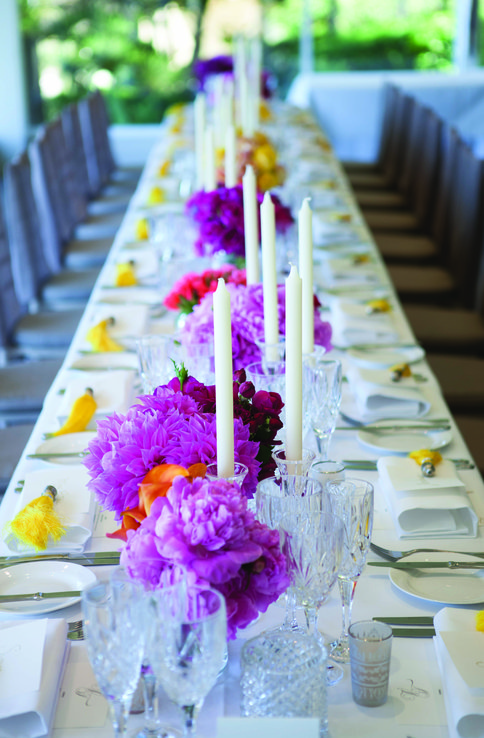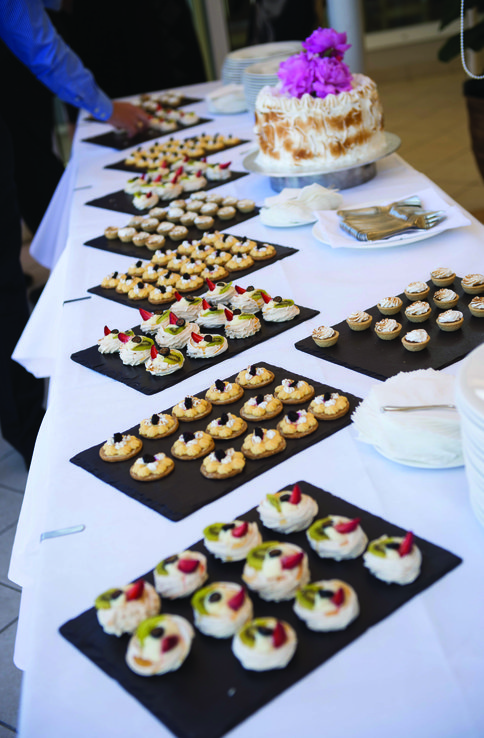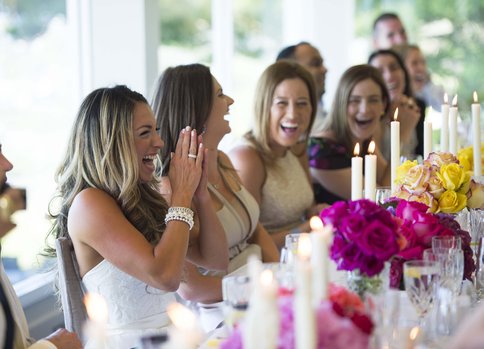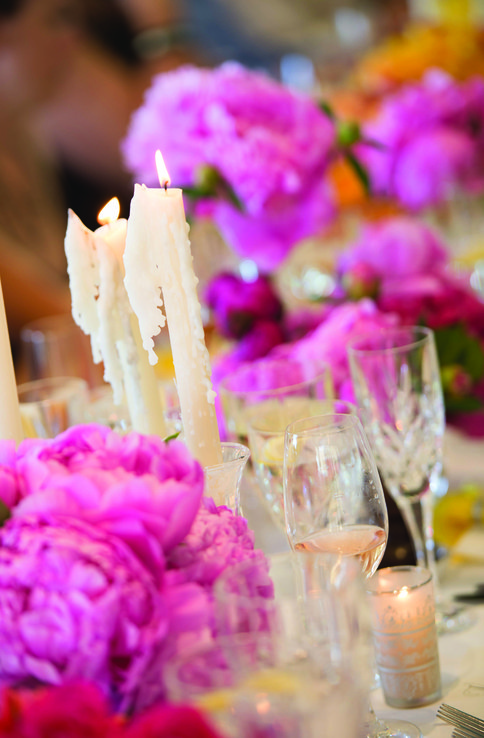 Rattan peacock chairs, gold Moroccan lanterns and gorgeous sea grass carpets graced the balcony and terrace of Jonah's, and two imperial style tables were decorated with yellow Columbian roses, pink peonies and burnt orange calla lilies. "The entire room was alive with colour," Victoria said. 
Initially, the couple found it difficult making the decision to have such a small wedding, but in the end, they had no regrets. "Tim is one of six children and I am one of five, so add to this partners, parents and a handful of friends and we got to 40 very easily," Victoria said. 
"My advice is not necessarily to keep it small, but just to keep it tight. It makes such a difference to the whole feel of the day; not only did everyone in the room love us, they actually knew and loved and adored each other. It was really a delicious feeling."
For more inspirational wedding story visit Real Weddings, the most trusted online for best wedding venues in Sydney!