After a brilliantly planned surprise proposal on a Vanuatu vacation, the ensuing April wedding of Julie and Alex was certainly guaranteed of one thing flowers! A florist by trade, Julie's love of all things in bloom is also a delight she shares with her father, Hugh. 
As the owners of one of Melbourne's leading florists, the creative duo mused within the walls of the Parisienne style boutique, using it as a veritable playground of artistry.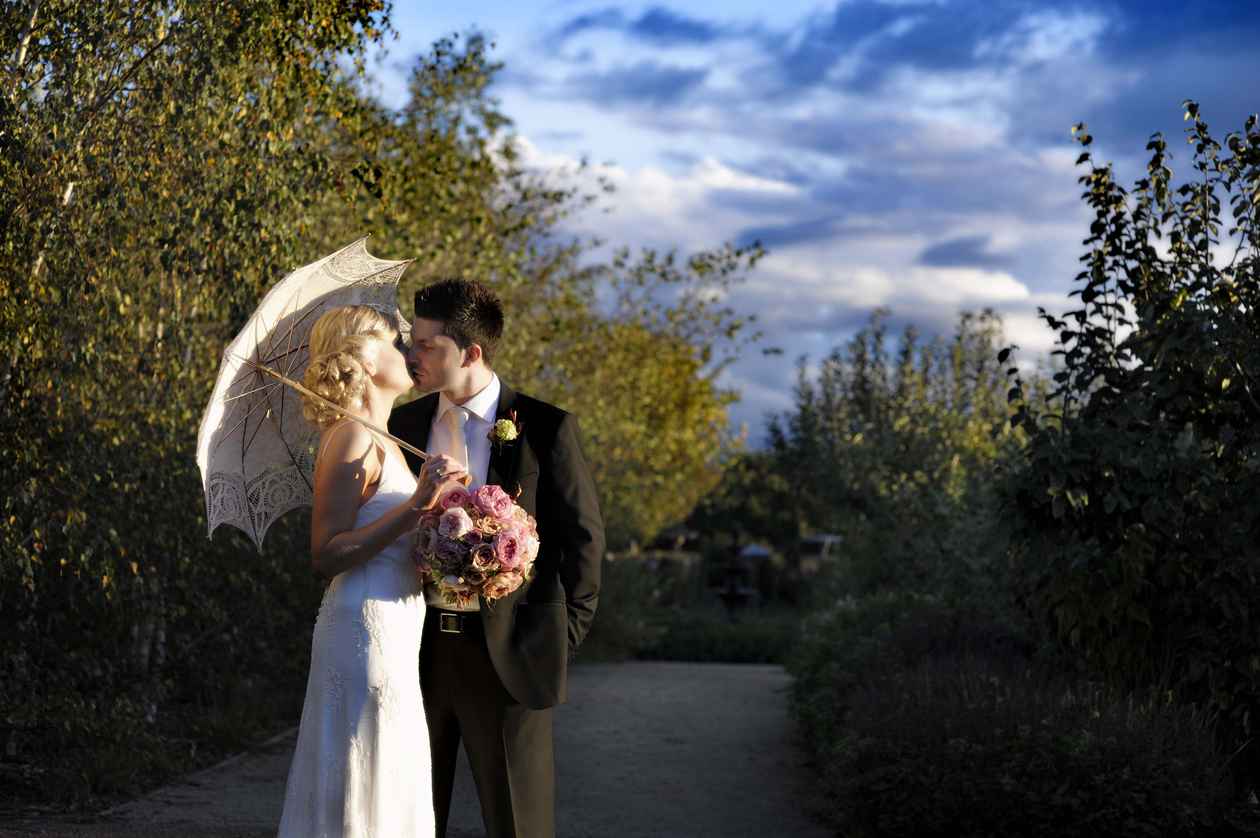 As Julie recalled, "My Dad was just as excited as me about the big day, if not more! As we spent nearly everyday at work together we were constantly talking about and planning my wedding. Any spare minute we had in the shop, Dad and I would either cut out little autumn leaves or talk about all the flowers we would use, planning and rearranging the shop to pretend it was the reception a few times too!"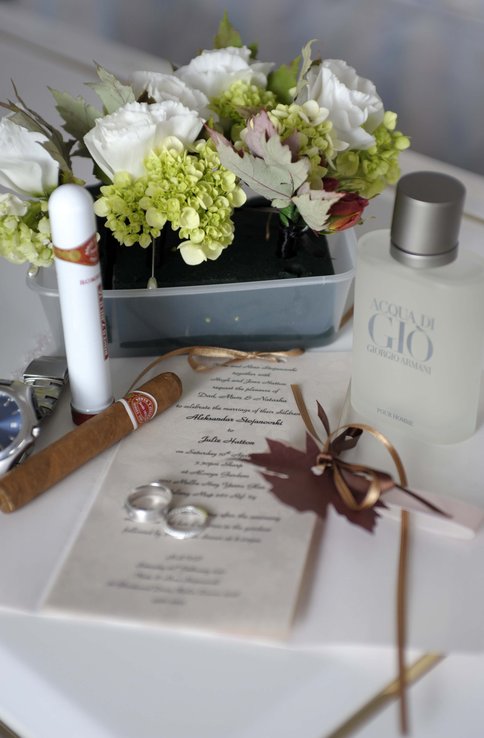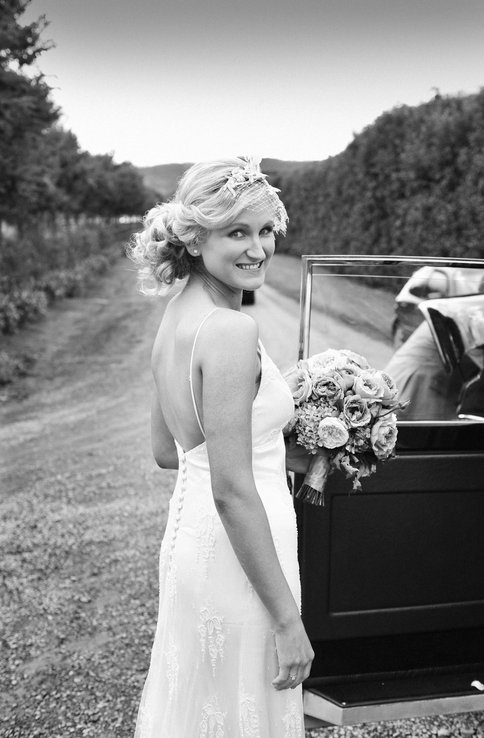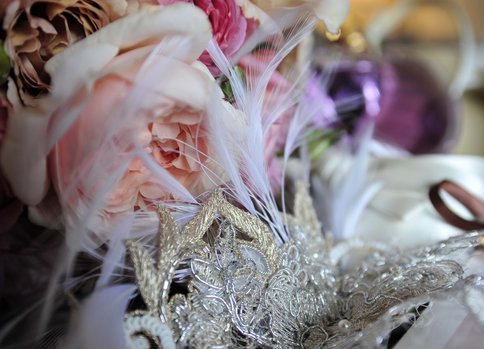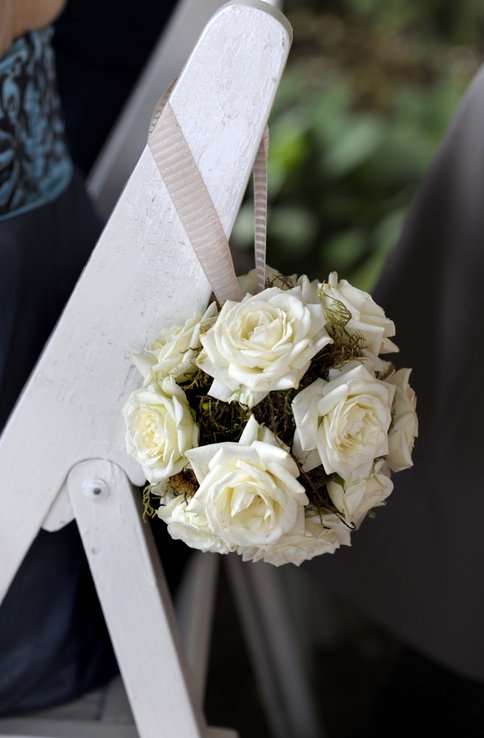 For their special day, Julie and Alex were thrilled to have discovered an incredible private garden in the stunning wine country just outside Melbourne. The chance connection was forged when the couple's caterer mentioned a garden owned by his friends. Cultivated from a modest paddock ten years earlier, the garden now boasts country blooms set amongst winding hedges and water features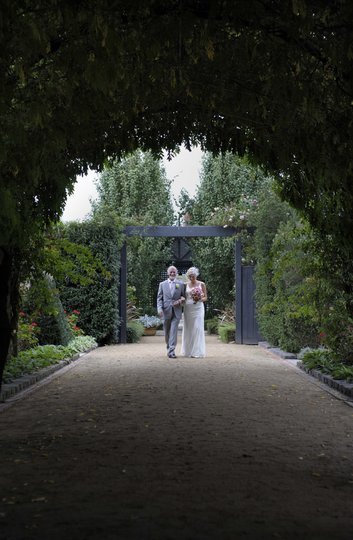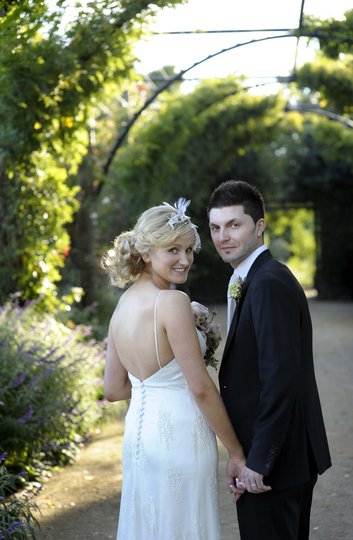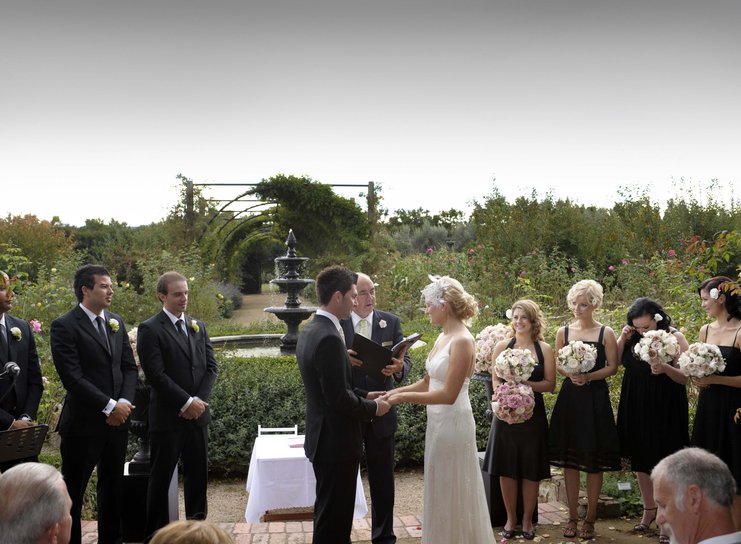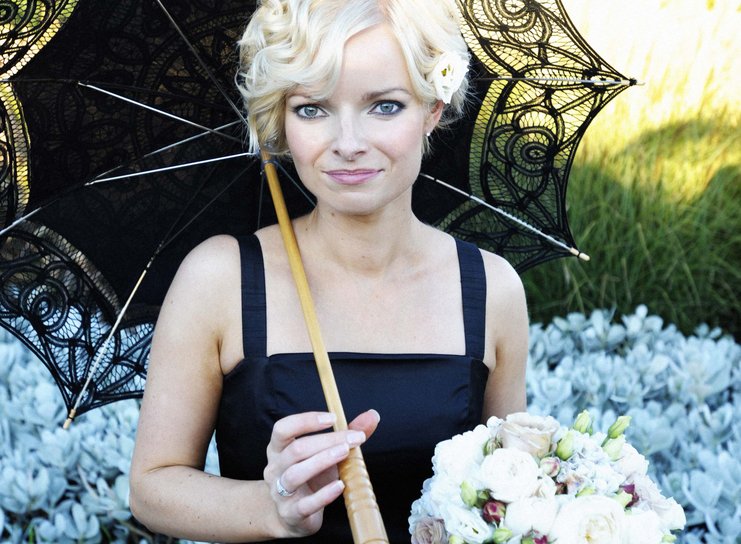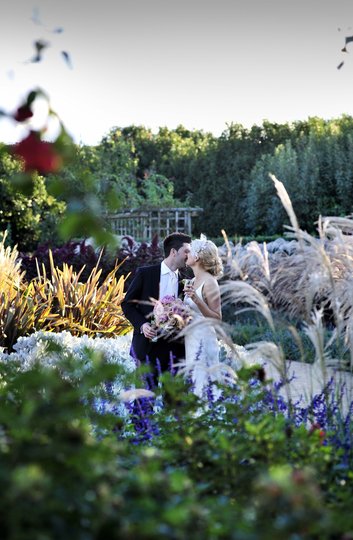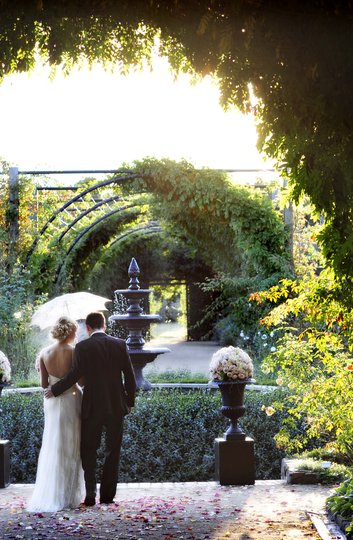 Completely taken with the unique setting, Julie and Alex immediately decided on an outdoor ceremony at the top of a captivating 100 metre long wisteria and rose covered archway. A sit down dinner celebration followed under the billowing sheath of a dreamy white marquee dripping with soft lighting. 
As Julie explained, "Our guests were led to the reception through a mysterious hedged passage way, finally to arrive at the marquee which was lit up with fairy lights, hurricane candles and over 500 tea lights and pillar candles."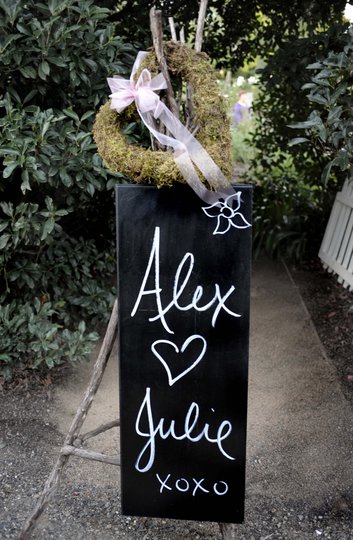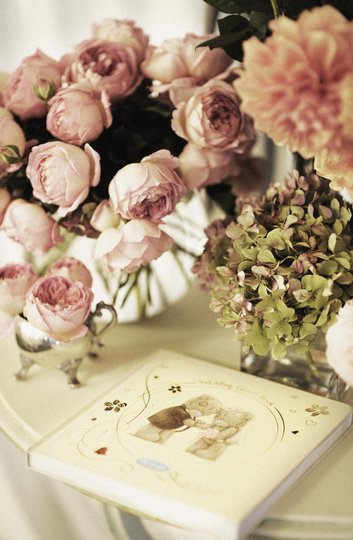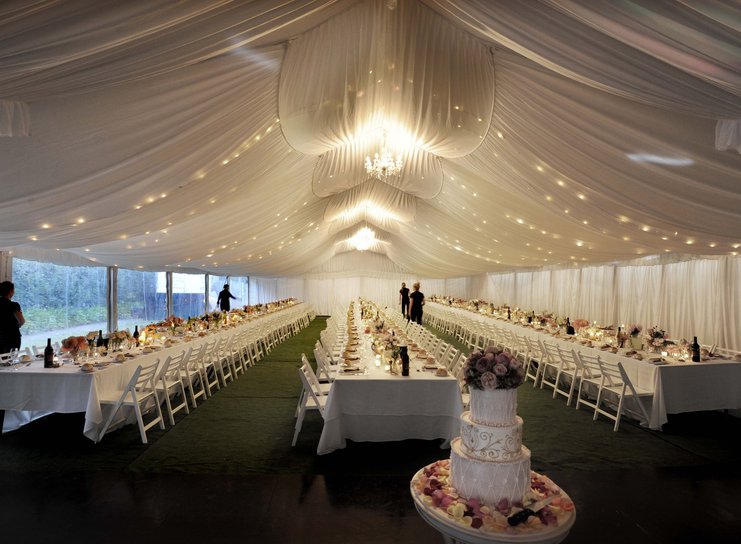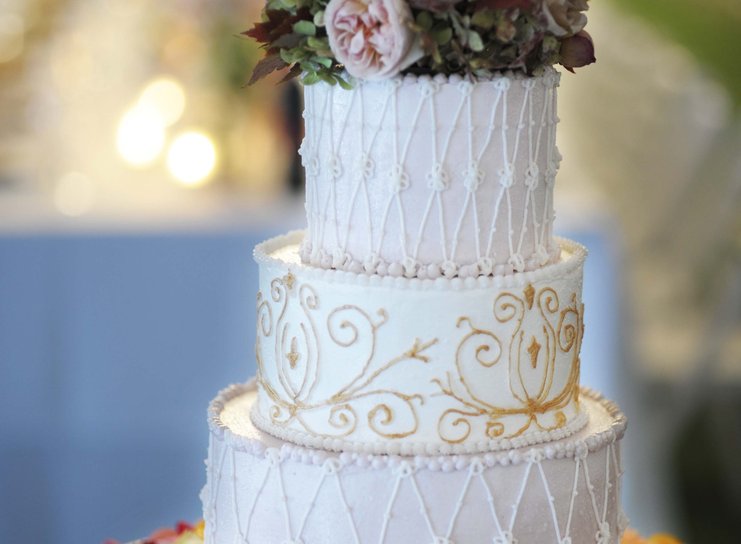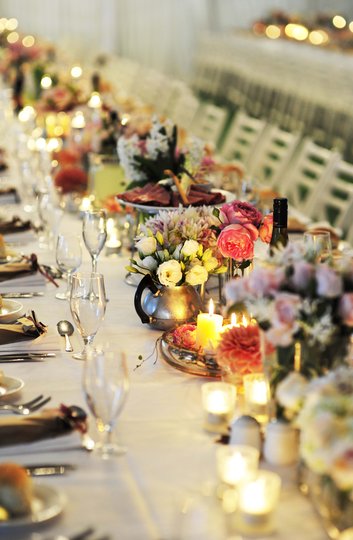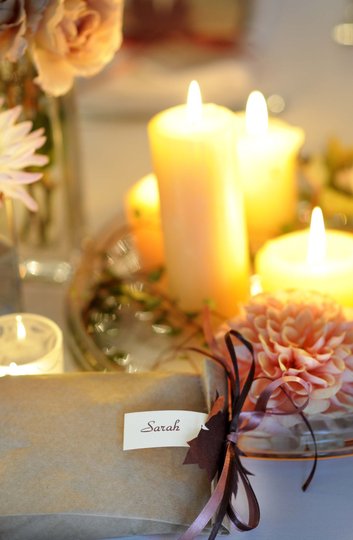 Within the marquee, guests were treated to the floristry flair of Julie and her many helpers with a most distinctive panorama of David Austin roses, Hybrid Tea garden roses, stunning hydrangeas and dahlias all displayed in a collection of antique silver tea pots and assorted vases. 
Delicious handmade chocolates were given to guests as favours, lovingly prepared days earlier by Julie's multi-talented Dad!