"We work together on our farm 15 minutes inland from Beachport, in South Australia. When we got engaged we immediately knew we wanted to have the wedding on our farm. I'm a keen gardener so we had the ceremony in the front garden and then put in a whole new lawn for the marquee in the back garden.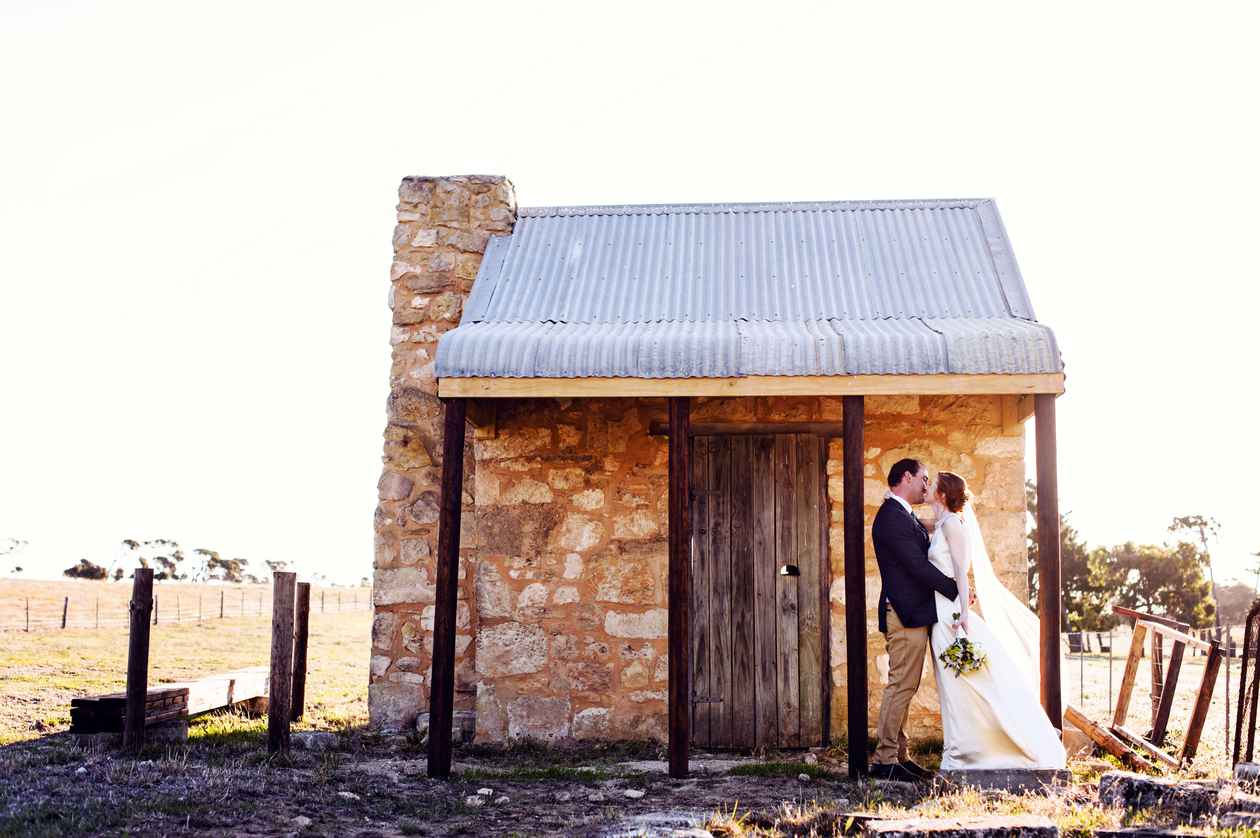 "We only had a five-month engagement so it was a huge amount of work and gardening to get it all looking good in time! Our guests played lawn games and enjoyed Pimms and finger food in the garden after the ceremony."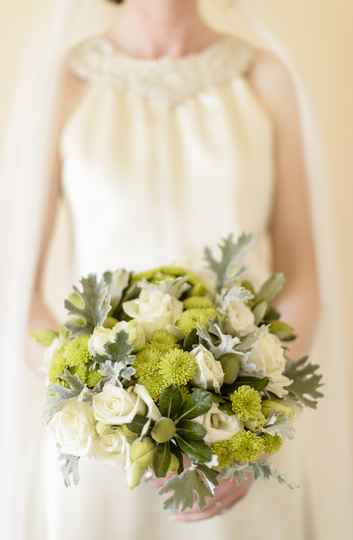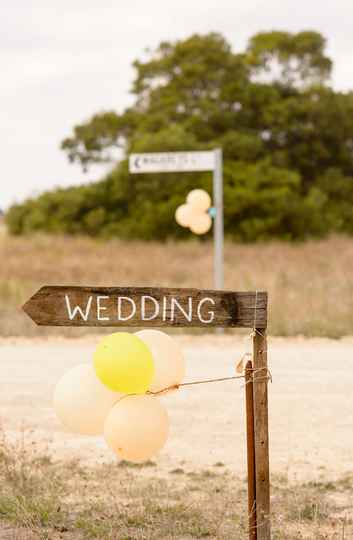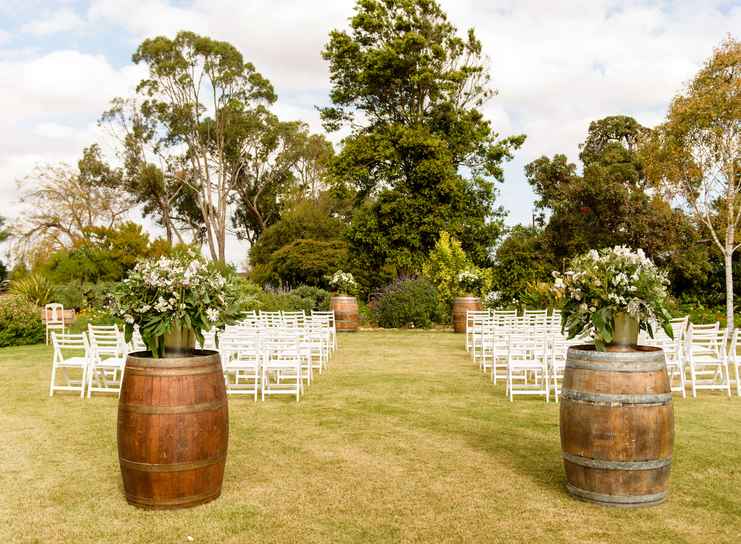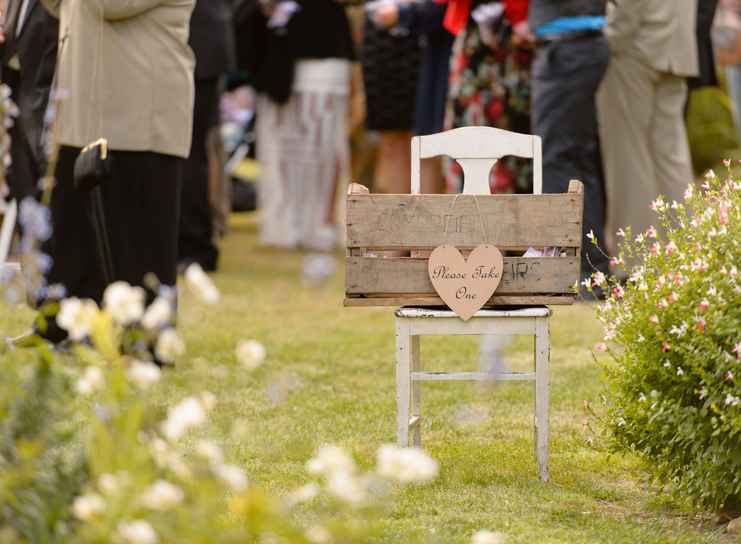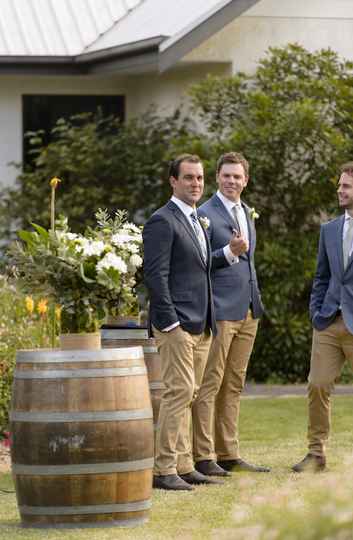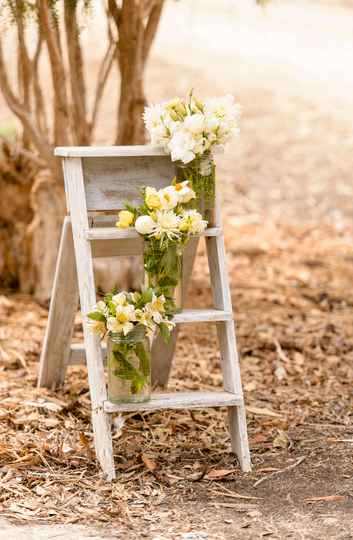 "We were keen to personalise everything, from serving Mark's homebrew beer (Mark built a microbrewery just for the occasion and grew some of the hops!) to having our own free range Berkshire pork and Dorper lamb spit roasted cooked by the caterers."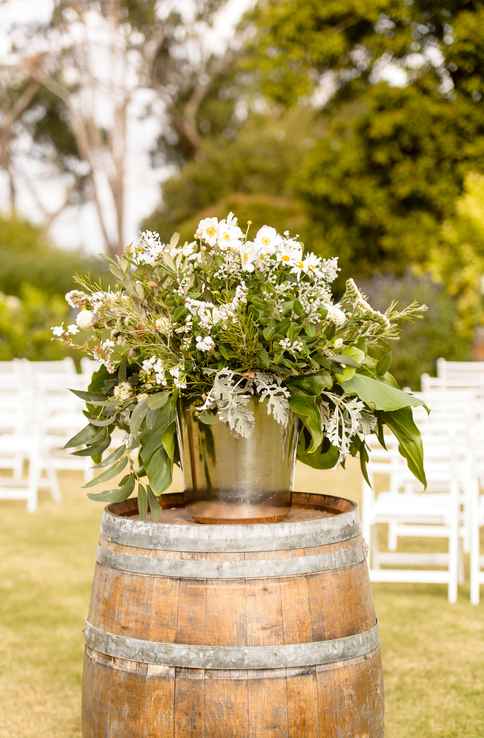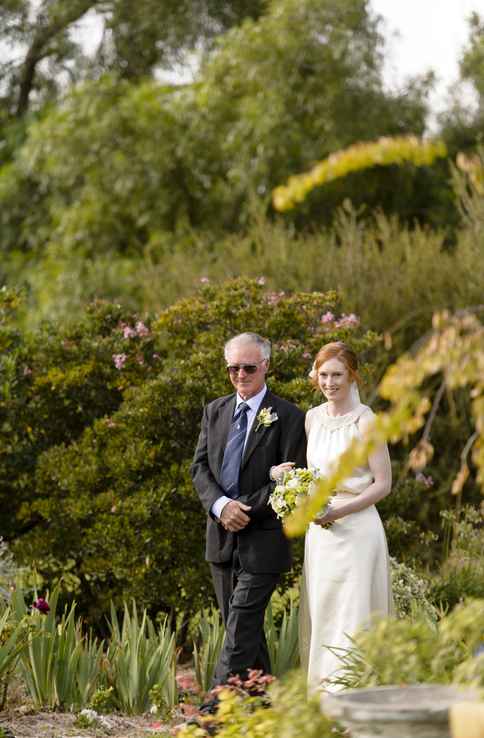 Spud, the Kelpie dog was the ring bearer and he stole the show during the ceremony. "When Mark's brother let him off the lead so that Mark could whistle him to come and deliver the ring, the first thing Spud did was run off into the garden bushes, have a good sniff around and cock his leg...he was oblivious to 150 people watching him and laughing their heads off"
"We wanted the main course to be like a 'farm feast'. We even made apple sauce from apples off our own tree to serve with the pork. Flowers from my garden went into the bouquets and we gave homemade jam and stubbies of beer for the wedding favours. I made all the invitations myself (they were a labour of love!) and did the labels for the jams and name tags."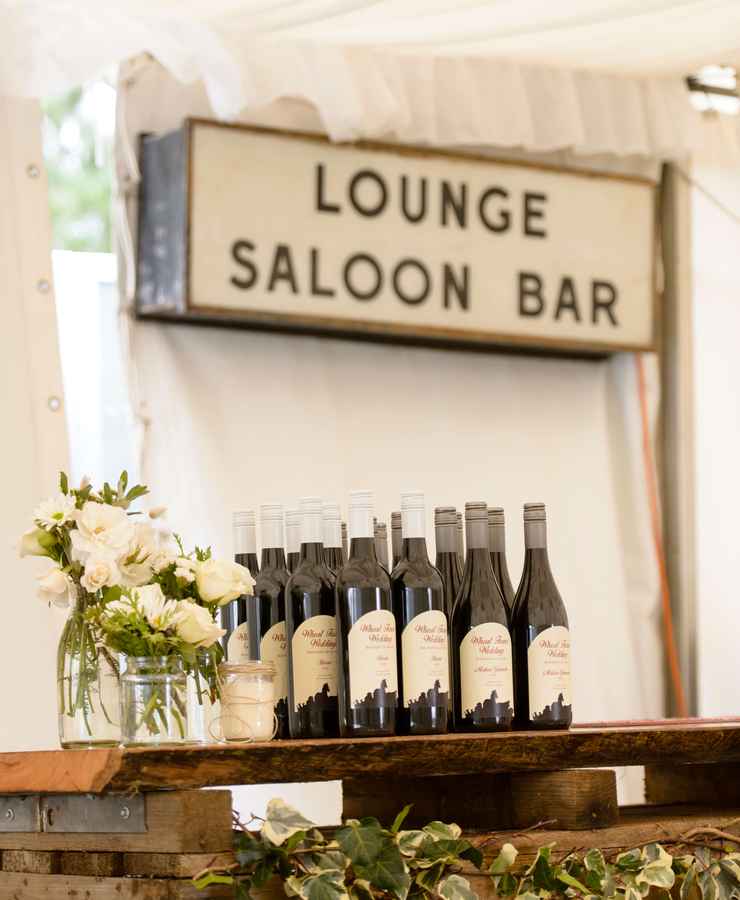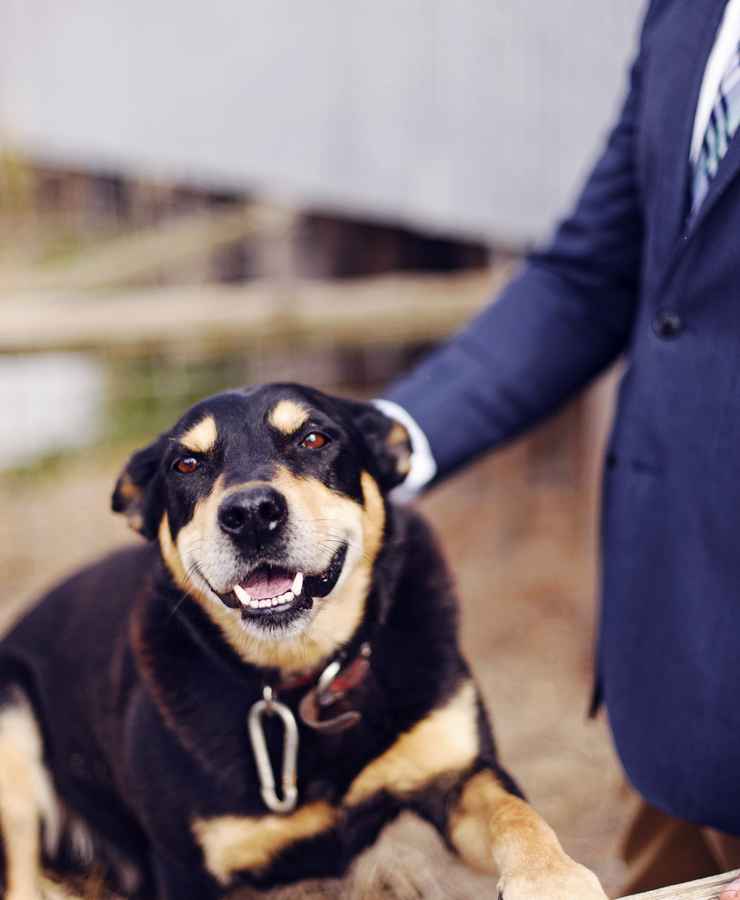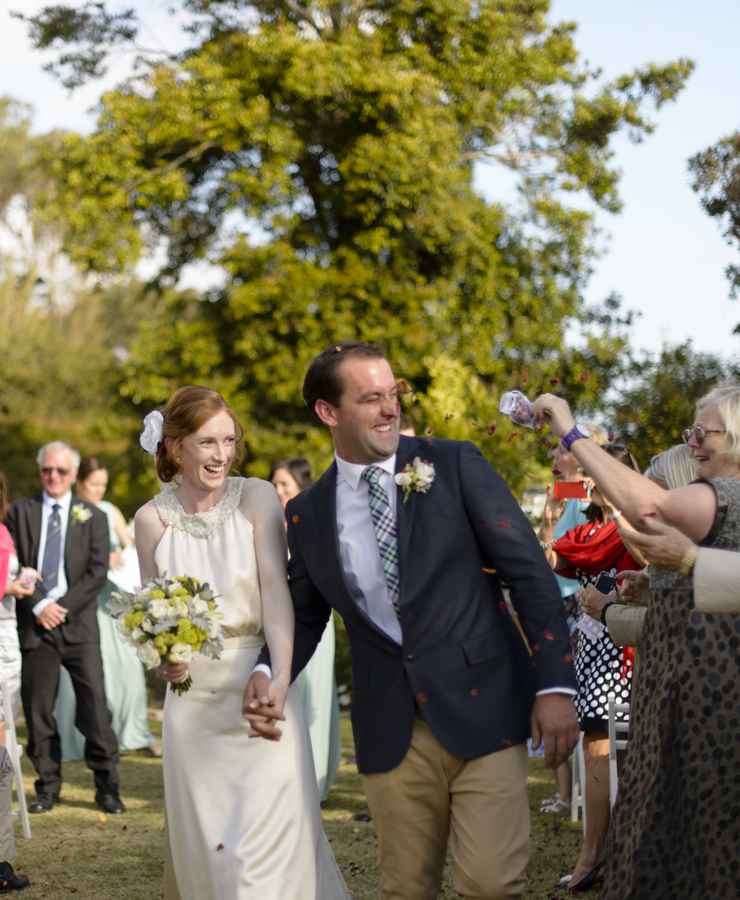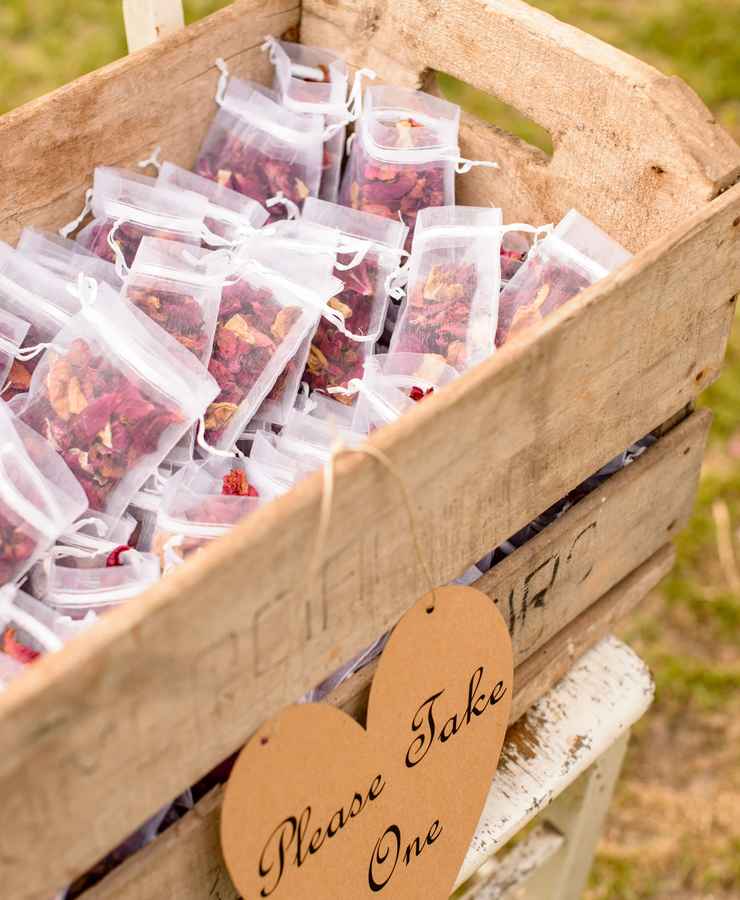 "We had very individual vows which made everyone laugh (although Mark was getting very choked up trying to get the words out), and our Kelpie Spud was the ring bearer – he stole the show during the ceremony."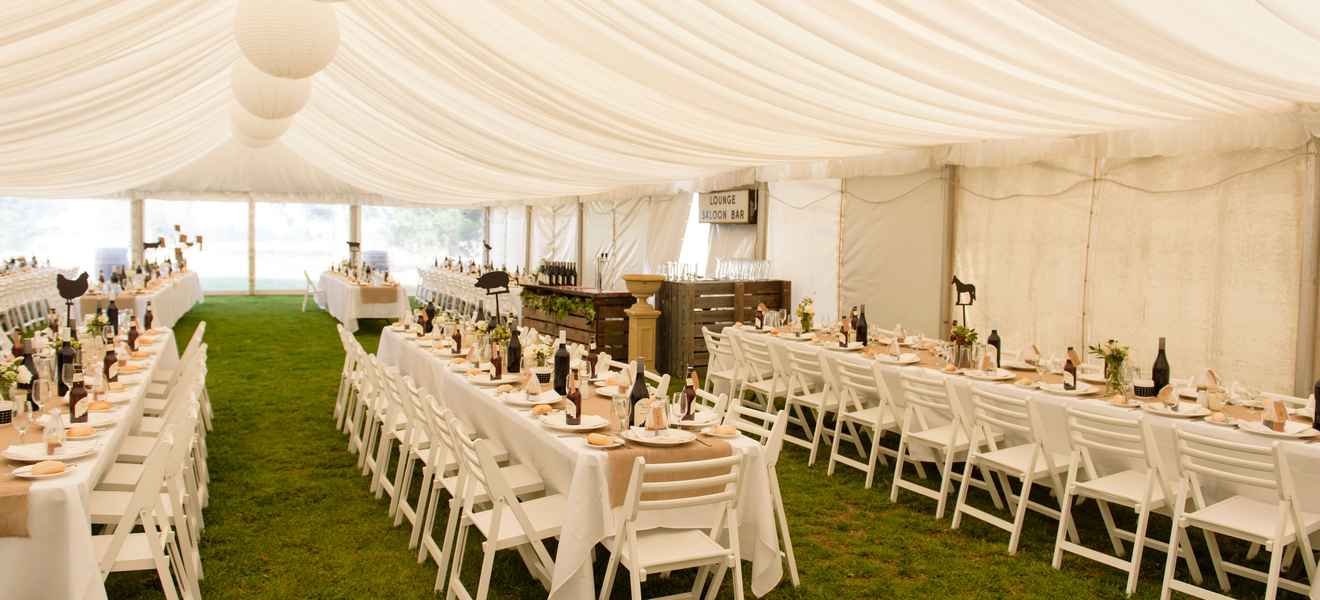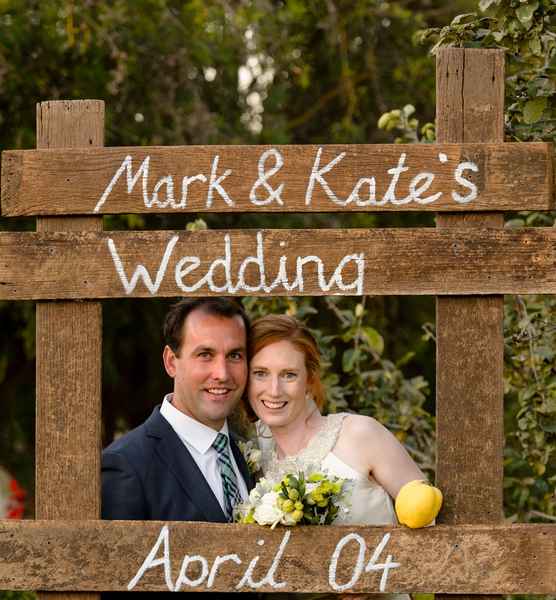 "Also a very special moment was when a huge butterfly fluttered really close to Mark and I and then settled on a flower in the garden. There was a pause as everyone noticed it, and many people thought that it was my Mum (who passed away 18 months earlier), watching over the day's proceedings.

We had our photos around the farm, including some with my stock horse Buddy, and some at an old limestone shepherd's hut that Mark used to play in as child."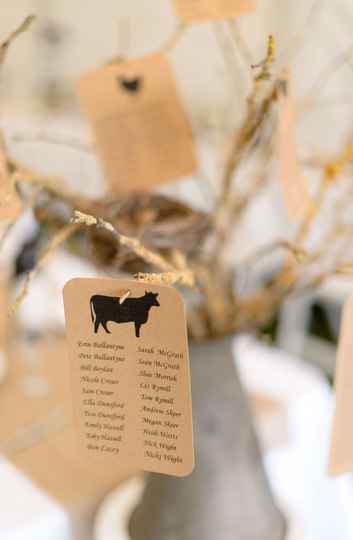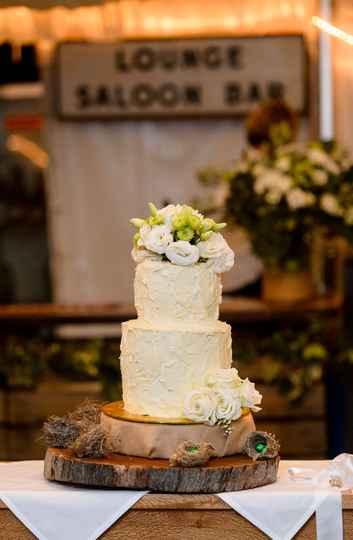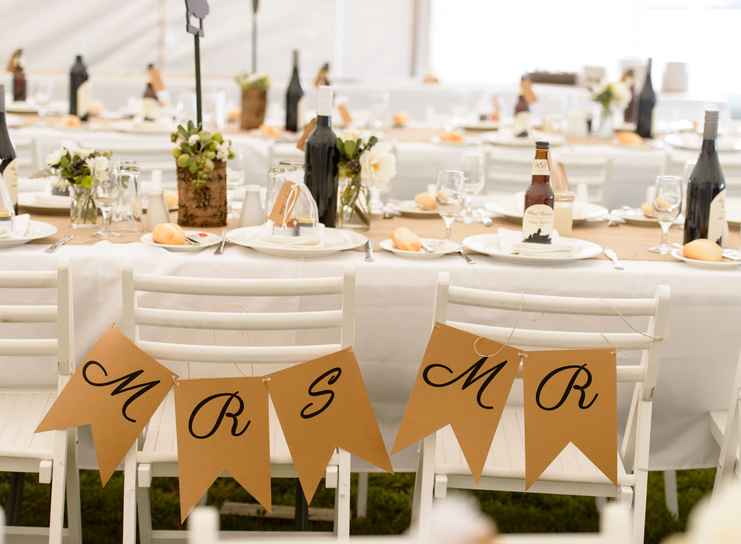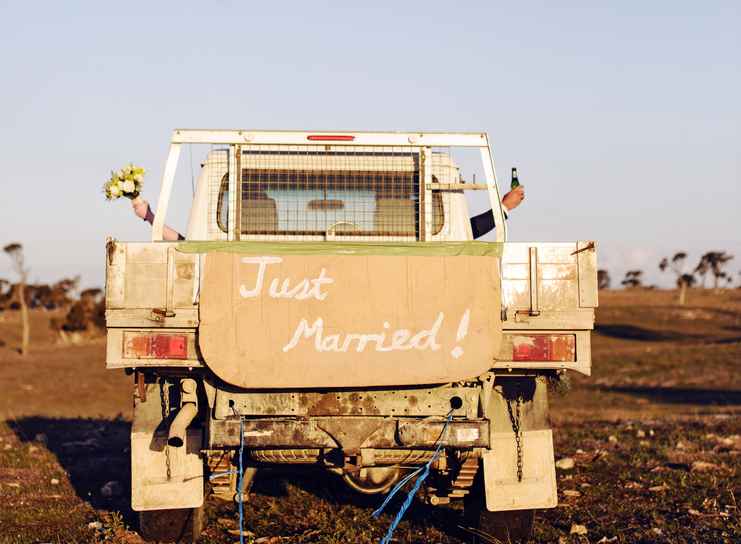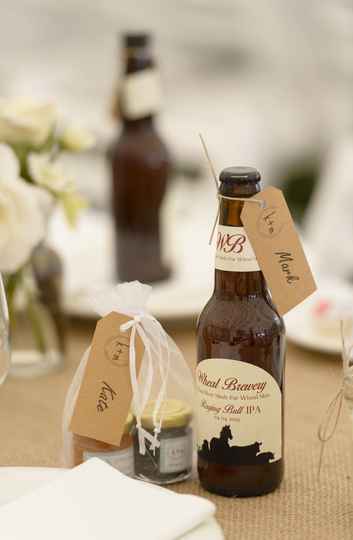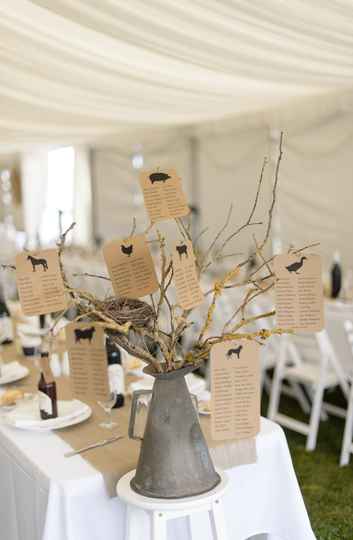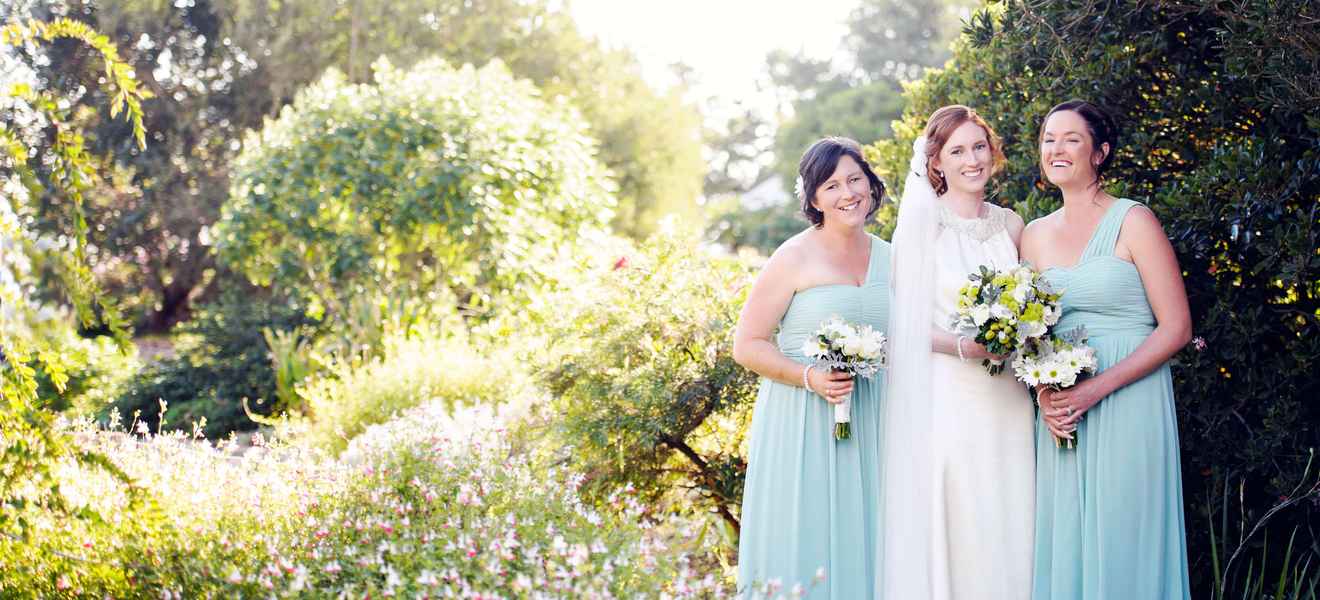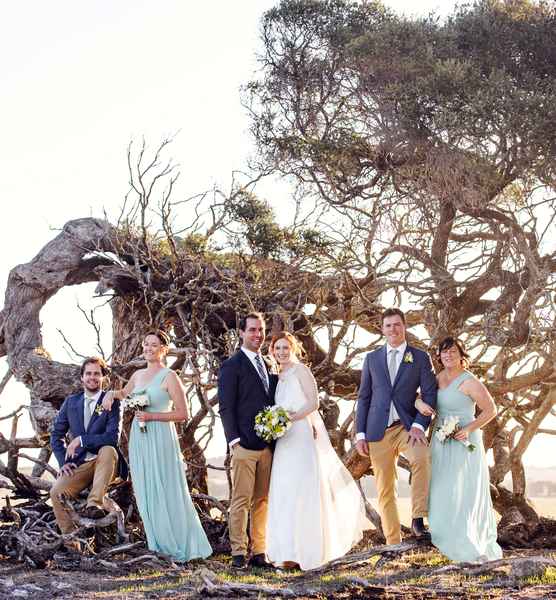 "We drove around the farm for the photos in Mark's ute – it's never been so clean! It was so special to have a place that we love so much as the backdrop to our wedding day and our photos.
For the reception we served a 'farm feast' of roast meats and pla\tters of vegetables. Instead of table numbers we labelled each table as an animal off the farm."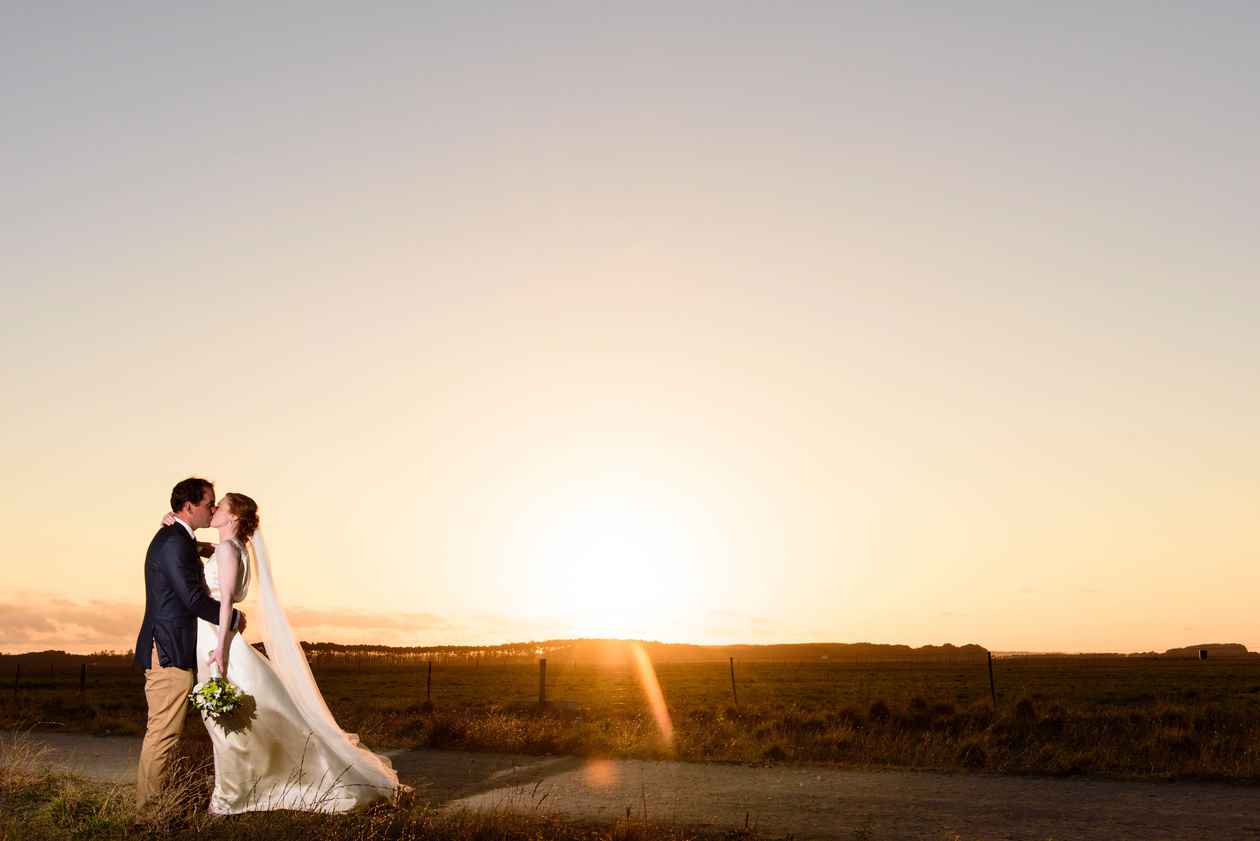 People thought it was hilarious when they discovered they were on the pig or sheep or duck table. Our friends and family are all very spread out so it was fantastic to have them all together in our part of the world for a few days, and pack as much of 'Us' into the occasion as possible. It was just such a fun and love-filled time!"

For more inspirational wedding stories, Visit Real Weddings to find your perfect South Australia wedding venue!