It was the night before Christmas when Rob Cooper proposed to his unsuspecting love Kate Olsen.
"He said he had an early present and I thought it was a cookbook, but quickly discovered it was bridal magazines," Kate explained. "When I looked at him with a confused expression, he got down on bended knee and proposed!"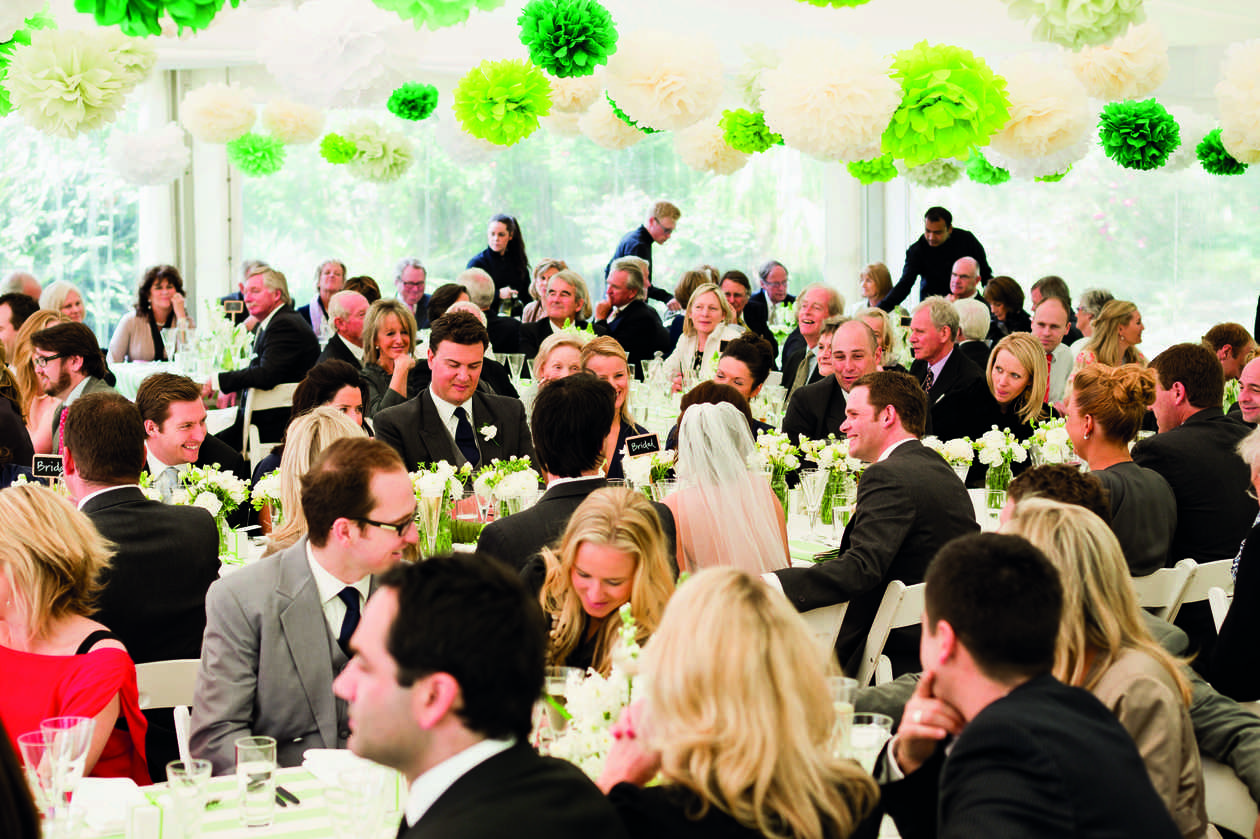 The couple had the same practical approach when it came to planning their wedding, and enlisted lots of creativity in order to keep within their budget.

"We found that you can really utilise the talents of friends to make your wedding even more personal, whether it's their fabulous handwriting, make-up artistry, their flower arranging skills, their lovely cars or their impressive musical talents," Kate explained. "Our wedding planning and organisation was very much a family and friends affair, and we found it important not to lose sight of who we were as a couple, because it shows on the day."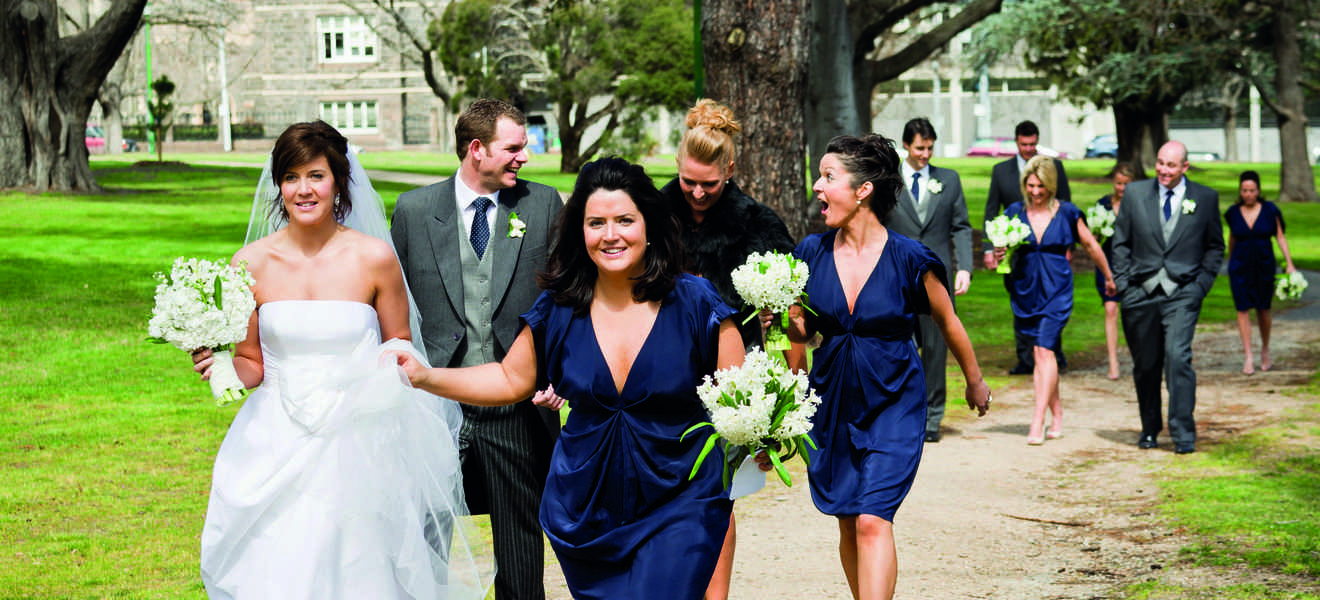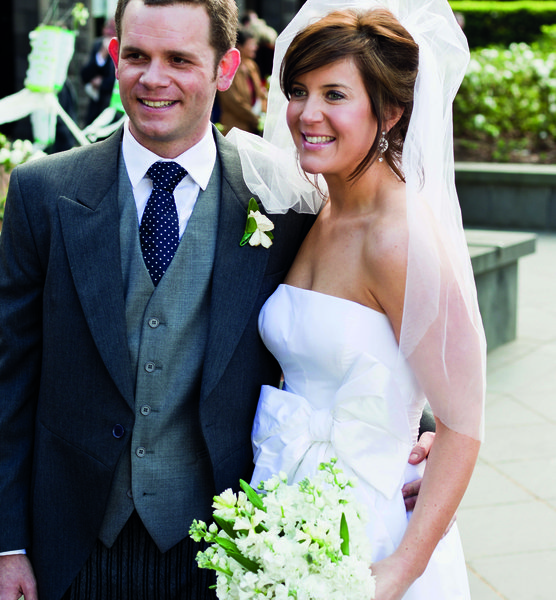 Kate wore her mother's veil as her 'something old'.  'Something borrowed' was her sister's wedding jewellery, and 'something blue' was the ribbon tied to her simple but incredibly stunning couture gown, which had a striking bow on the bodice.
The navy ties teamed with the men's charcoal morning suits tied in beautifully with the bridesmaids' silk satin frocks. Meanwhile, the crisp white and green of the bridesmaids' bouquets flowed through to the reception marquee on the lawn at Garden's House in Melbourne's Royal Botanic Gardens, where more than 200 tissue paper pom poms handmade by Kate, her mum and sister Phoebe were suspended above elegant, striped table settings. Fresh white flowers in small glass jam jars decorated the tables which were identified by numbers simply written with chalk on mini blackboard signs.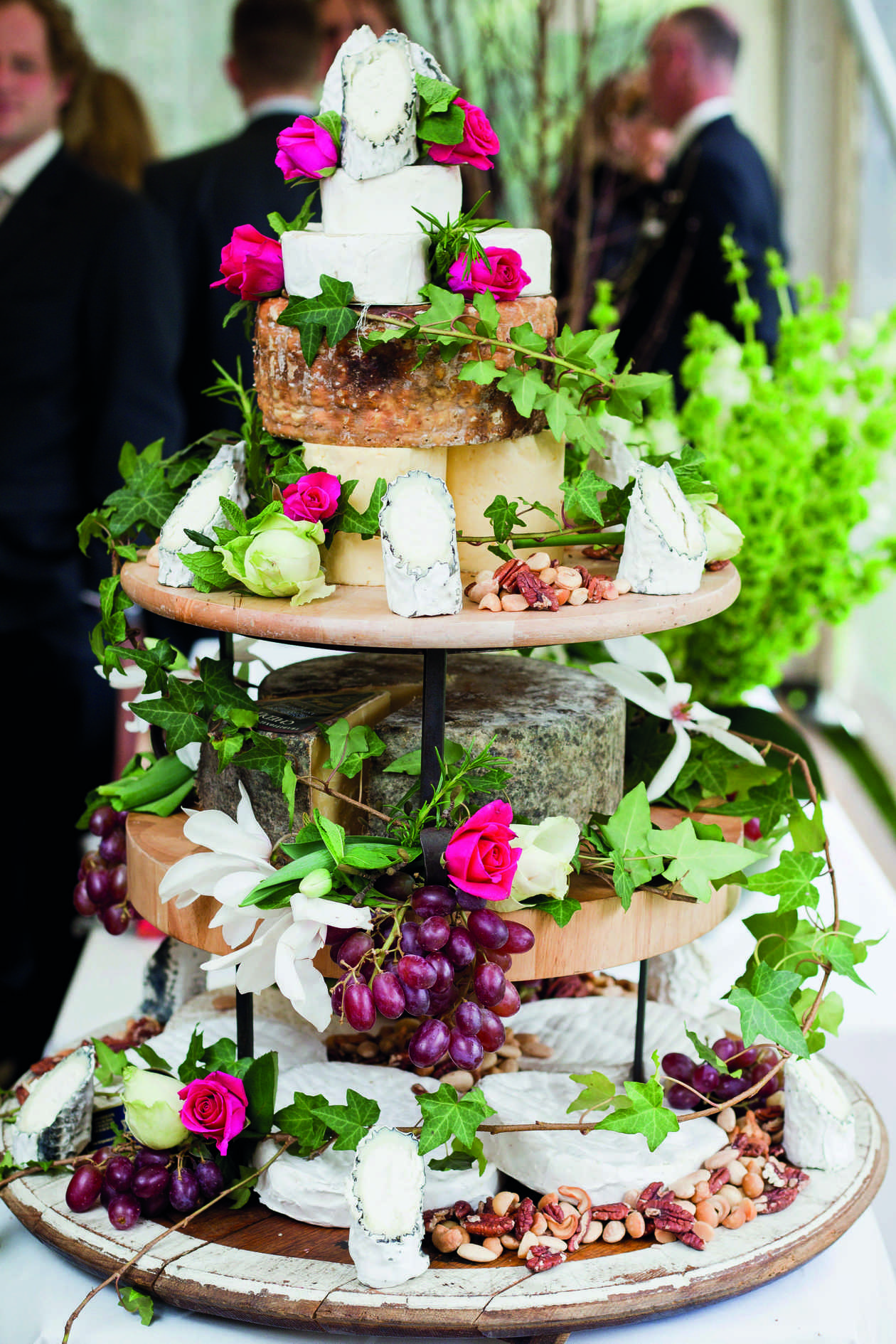 But the possums behaved, and after enjoying a delicious Peter Rowland Catering three course dinner and the tempting tiered 'cake' made from different cheeses, the newly wed couple and their friends celebrated into the night.