Katya Verejanu and Leonid Ervits' relationship spanned 12 years before they tied the knot. "After only 3 months together Leo asked me whether I would marry him!" Extensive travel, working abroad and the birth of their son delayed the date of their wedding, however it was well worth the wait for the couple who hosted a celebration with visual panache and a regal feel.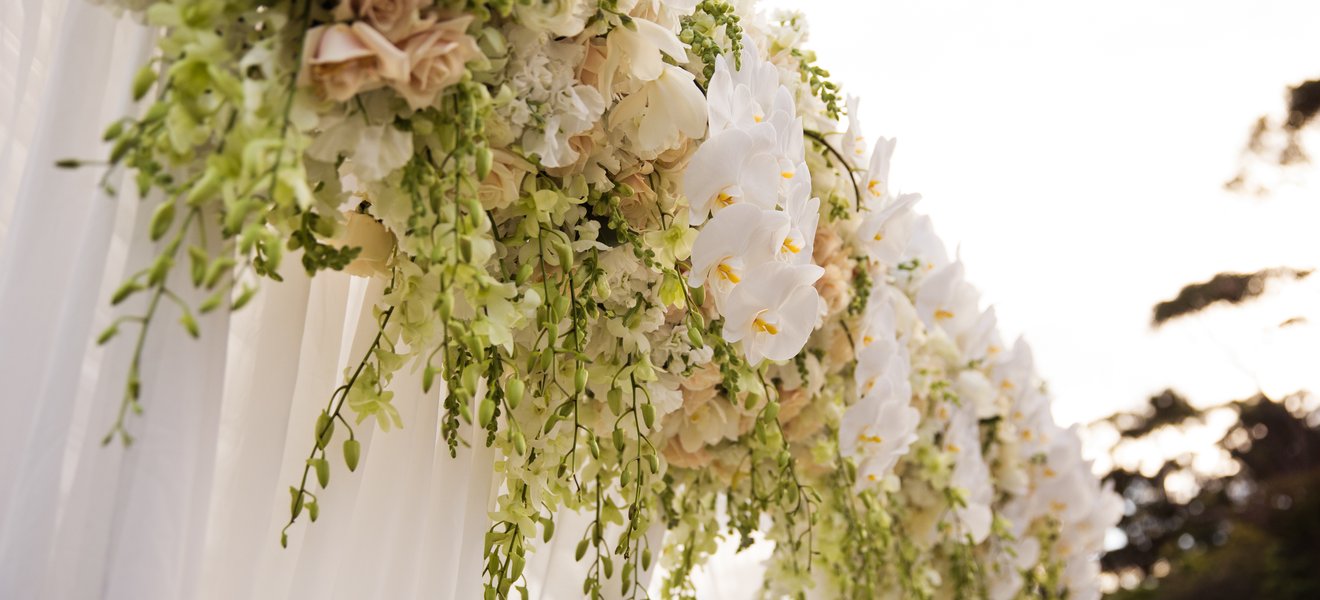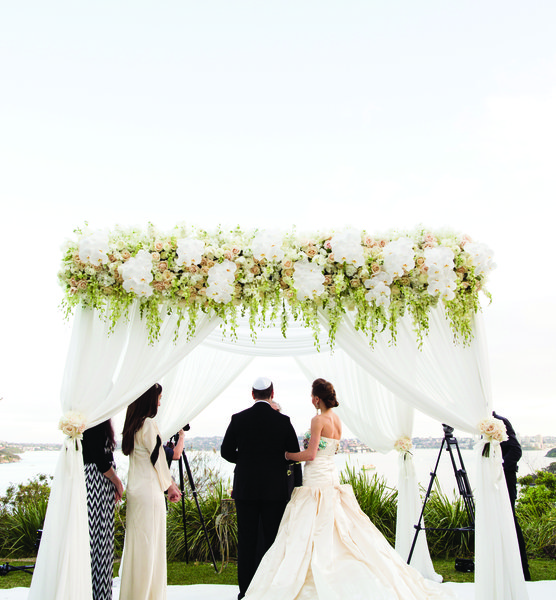 When Katya and Leonid attended a wedding in Australia coordinated by Couture Wedding Planning director Fiona Deans-Dundas, they were so inspired by her work that they instantly enlisted her help for their own wedding. 
"As we were based in Russia, Fiona helped make our Australian wedding vision a reality," Katya said. Having a wedding planner took the stress out of the day for Katya and Leonid who were able to relax and celebrate with 60 of their closest friends and family.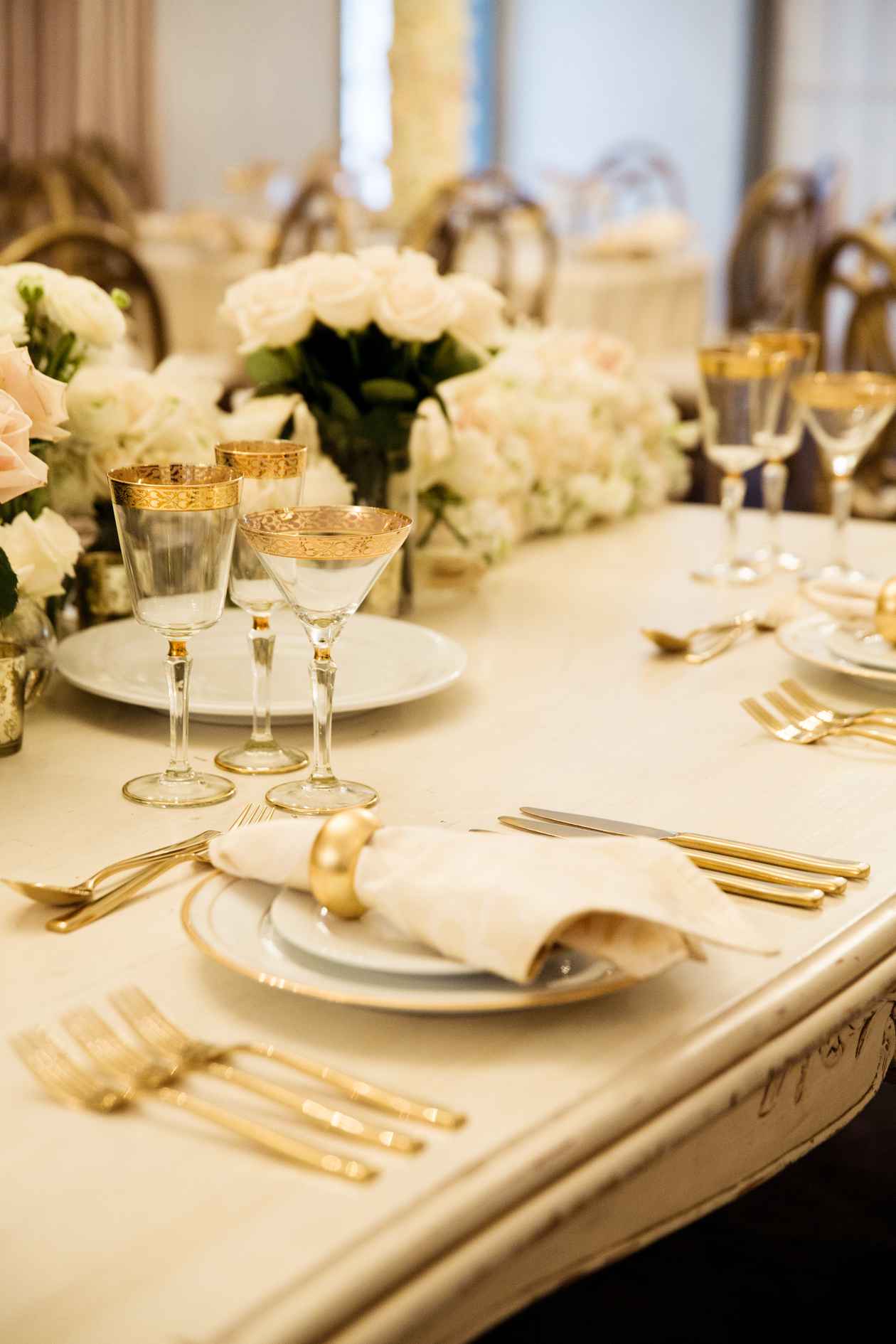 The ceremonial chuppah was decorated with draped chiffon and lavishly adorned with orchids and roses in cream and pale pink. Flowers were the focus of the wedding styling. The reception table centrepieces were large, symmetrical arrangements with neutral and ivory coloured blooms that complemented the gold accents of the room. Roses, phalaenopsis, Singapore and cymbidium orchids were combined with green foliage.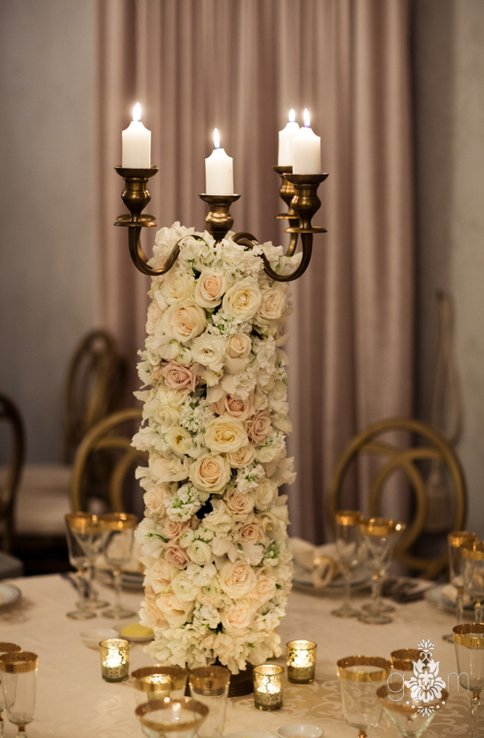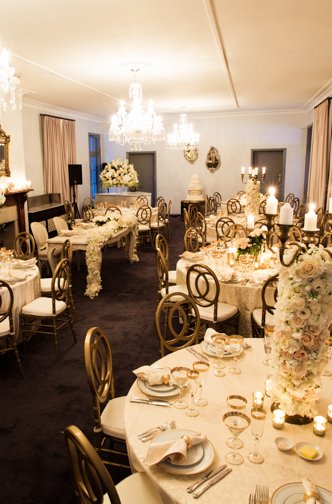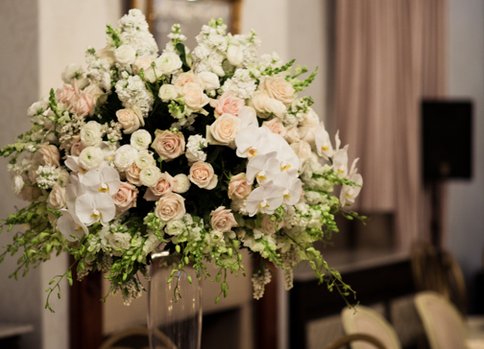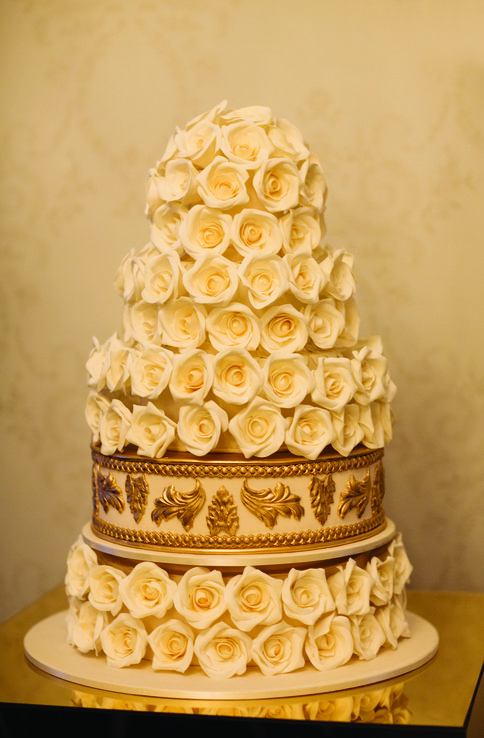 Guests were treated to a 7 course degustation. The customised menu was created by Gunners' Barracks' head chef Marc Philpott. It was an evening of fine dining and festivities with musical entertainment by Scot Finnie as well as a bass guitarist and saxophonist.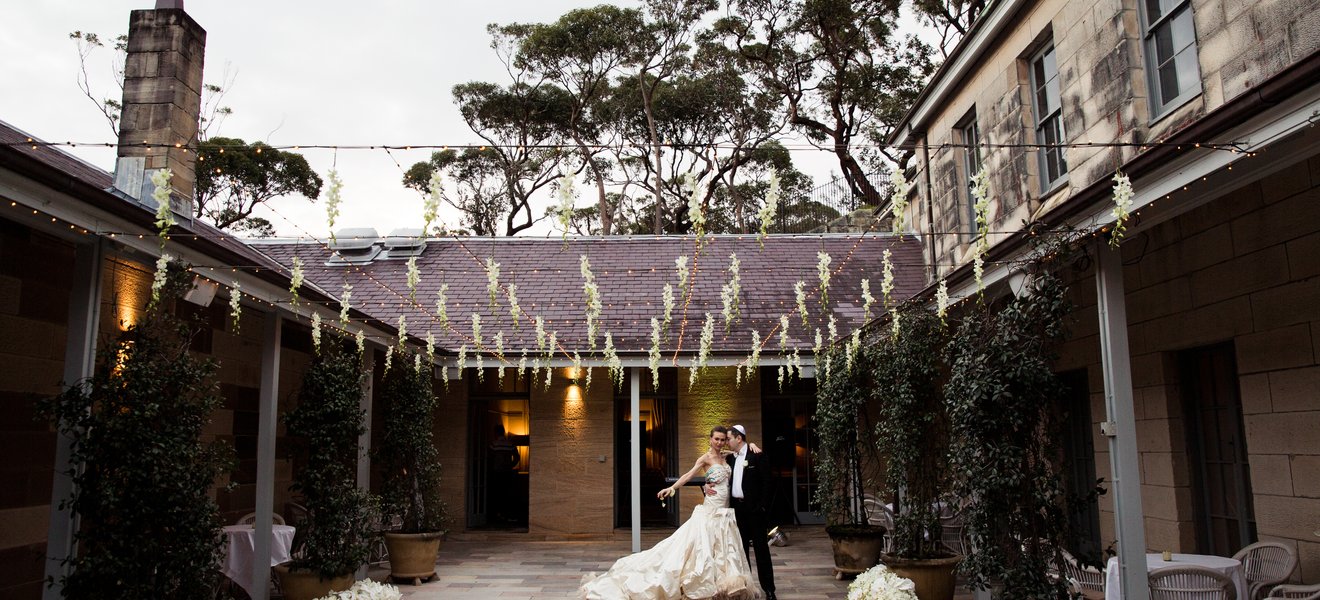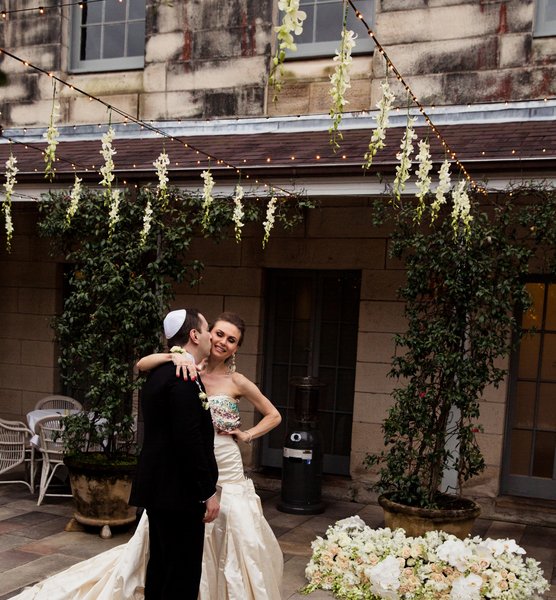 Beneath the glow of the ballroom's chandeliers, gold-rimmed glassware sourced from Italy, charger plates, gold cutlery and napkin rings created a rich sense of occasion. One of the real showpieces of the evening was the magnificently detailed cake displayed on a gold mirrored table. The 5-tier cake complete with gold leaf layer took over 3 months to complete and featured 150 sugar rose pieces.
Looking for more inspiration wedding stories? Visit Real Weddings to find your perfect wedding venue today!