It was late afternoon and with the Sydney Opera House and the sparkling harbour as a backdrop, Liz walked down the aisle on the arm of her proud father to marry her beloved Sean. 
Stunning in a gorgeous tulle gown with silver hand-beaded French lace, Liz had chosen the beach boy's song 'God only Knows' for her entrance, and as soon as the music started the tears flowed. "It is such a special song not just for Sean and I but also perfect for that priceless moment I shared with my dad," Liz said.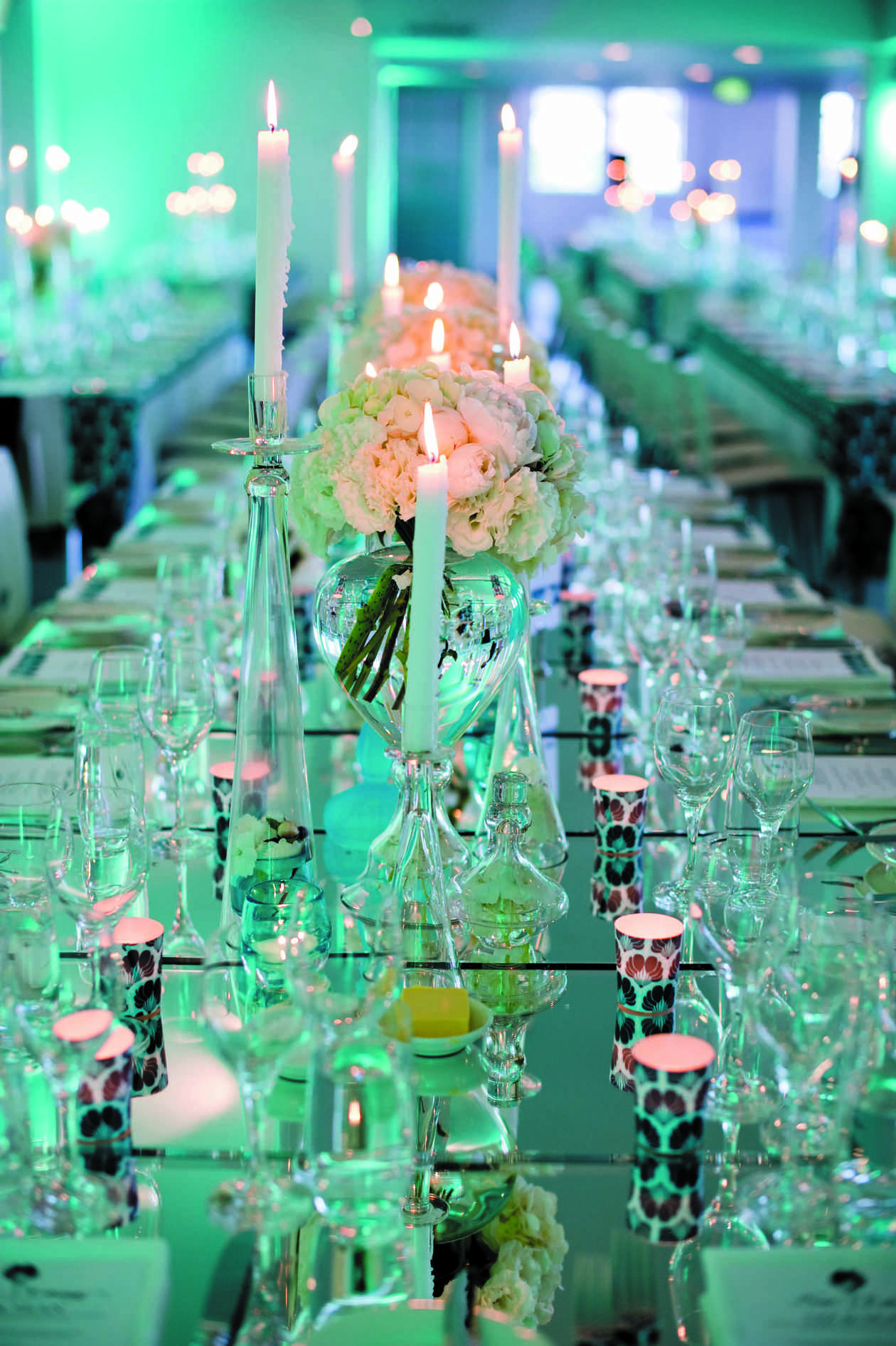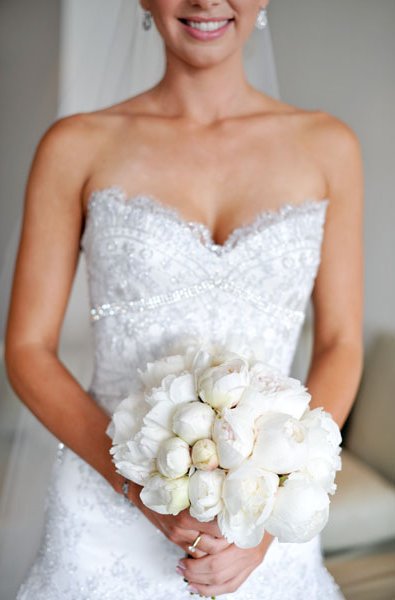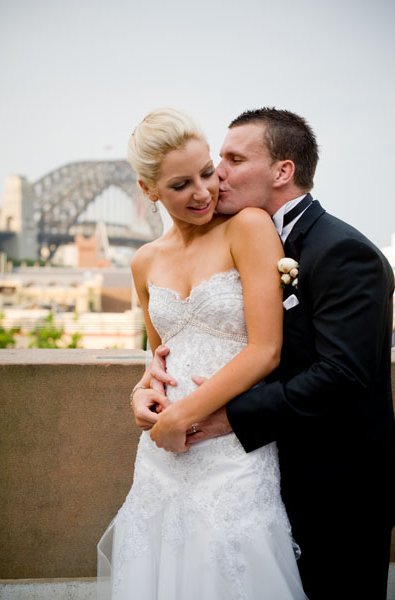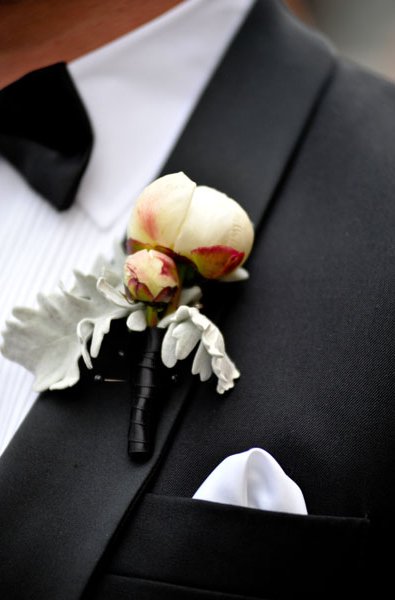 Liz and Sean had chosen Sydney's museum of contemporary art as their reception venue, not only for the stunning harbour views; "I liked the idea of getting married in a historical place that has stood the test of time – with the hope this bodes well for the marriage!" Liz said. 
Following the heartfelt ceremony, which included lots of laughing and clapping, the couple's celebrations got underway. French champagne and refreshingly icy lychee martinis flowed as the couple mingled with their guests on the balcony. Although they had said they didn't want to leave their guests for private photos, the couple's photographer managed to convince them to slip away for five minutes.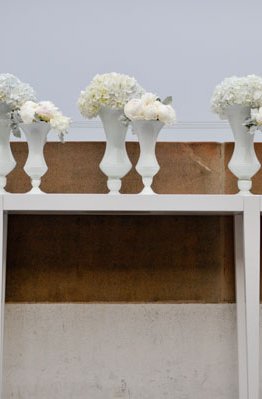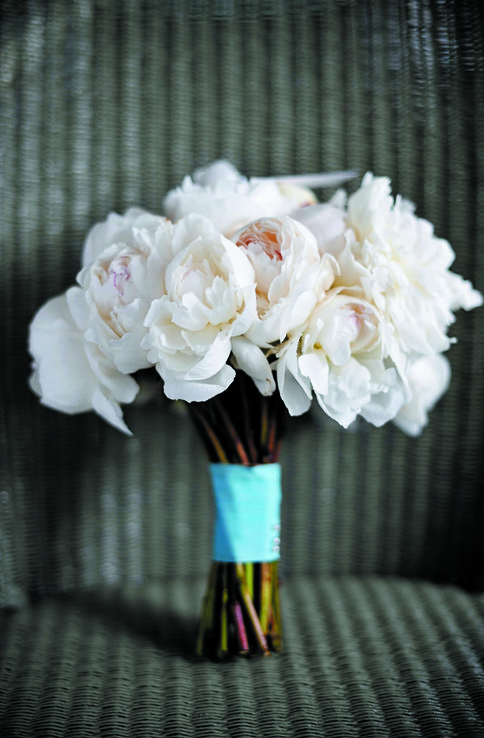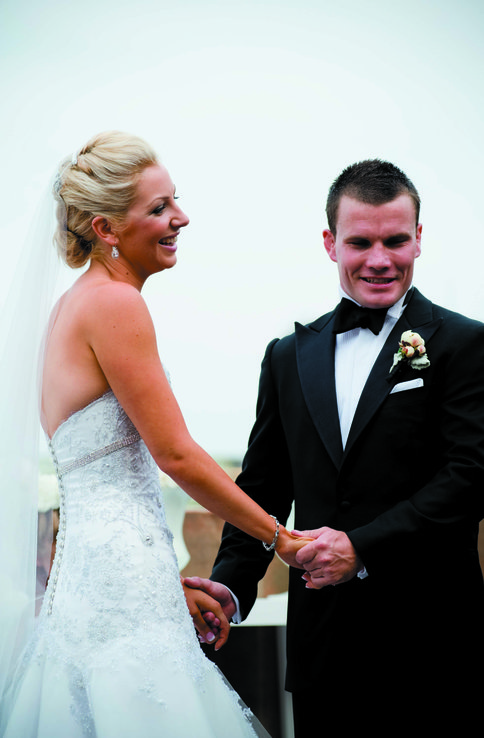 For the reception – a black-tie event – form over function created a unique and very chic art deco setting. A mirrored seating chart, with each guest's individually attached to the surface, created a stunning focal point at the entrance to the venue, while inside, long tables dressed in turquoise blue and black tablecloths were decorated with square mirrored centerpieces, glowing tea light candles, glass candlesticks and assorted glass vases with white flowers. 
A gorgeous tiered cake stand displayed delicious mini desserts and a beautiful wedding cake adorned with fresh white flowers.
"I come from a family that loves food and lives for wine so these were always the most important elements of our wedding," Liz explained.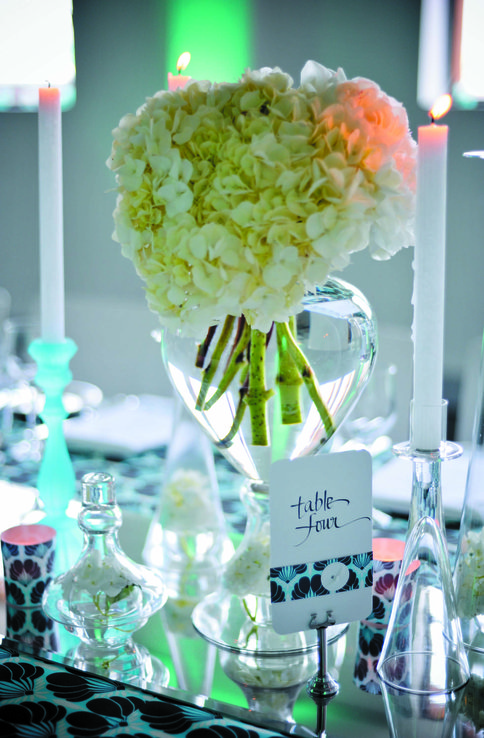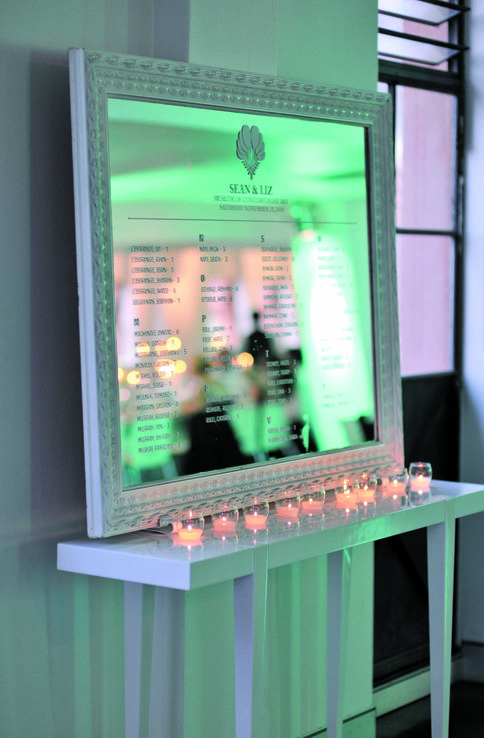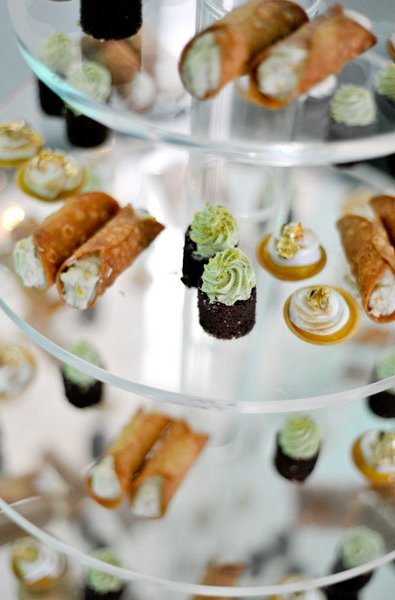 After Sean's speech – which brought the house down – and the couple's first dance to the bee gee's 'more than a woman', the guests hit the dance floor. The biggest star of the night, however, proved to be Liz's niece and flower girl madeleine who completely stole her thunder. 
"She looked gorgeous and partied all night, making friends with everyone and dancing up a storm".
At the end of a fantastic day, Liz was so happy to be married to her best friend. The newlyweds even invited friends back to their hotel and continued the party. "It was the perfect end to our perfect day," Liz said.