Together for nine years after meeting at high school, Lucy and Chris became engaged on Christmas Day 2010. "The Christmas present Chris gave me was a box covered in photos from all our years together. 
Inside were small knitted love hearts, a letter and another box. As I opened the second box Chris got down on one knee and proposed with a diamond!" Lucy said.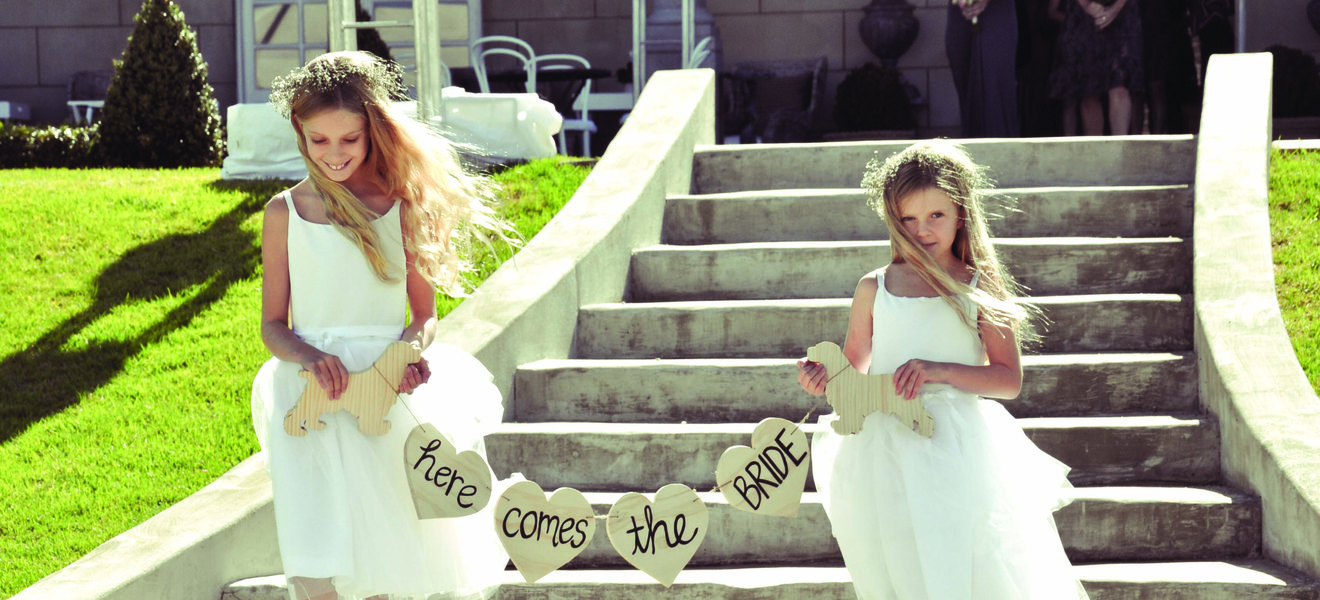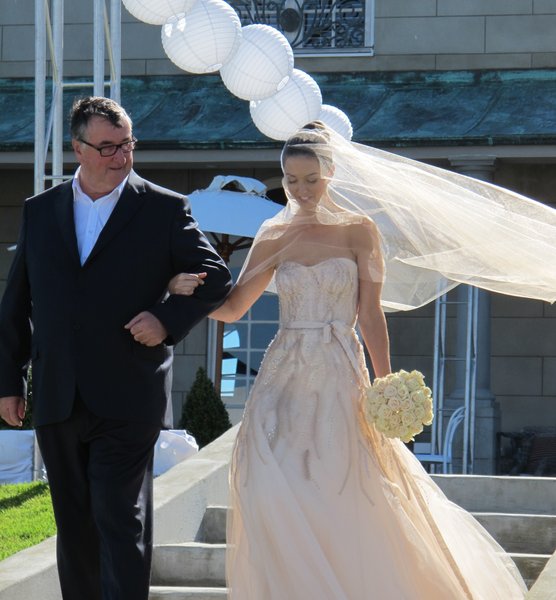 "I knew I wanted lots of flowers, candles and hanging lanterns everywhere to ensure the marquee looked as romantic as possible," said Lucy. Glass jars filled with baby's breath and white roses arrangements decorated the tables while an impressive flower arrangement adorned the ceiling above the bridal table.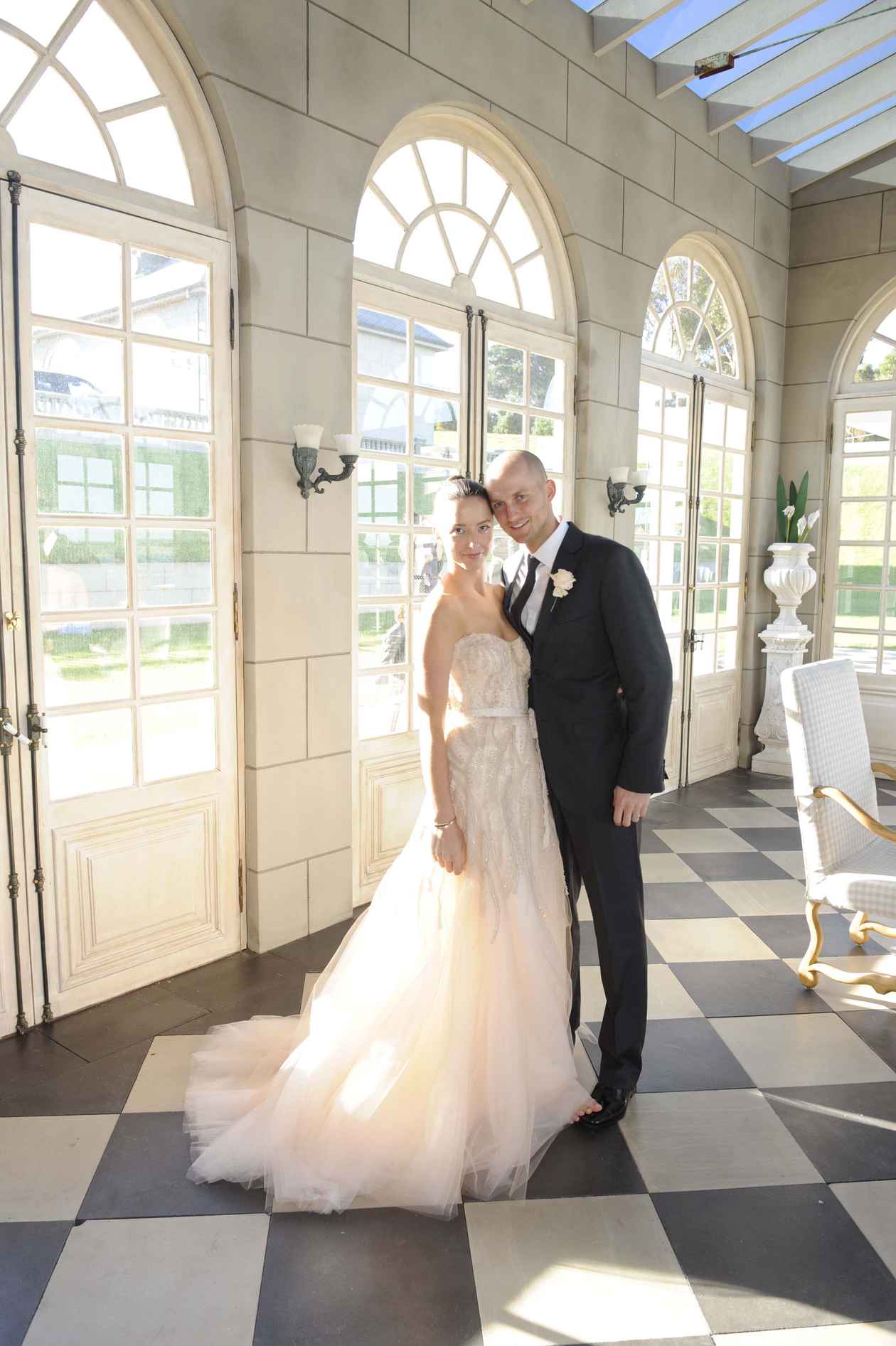 "We also wanted to keep the dining marquee separate from the dancing marquee so we linked the two with an open area casual lounge setting so guests had somewhere to relax." Despite a less than favourable weather forecast the special day dawned with blue skies and the rest of the day went off without a hitch.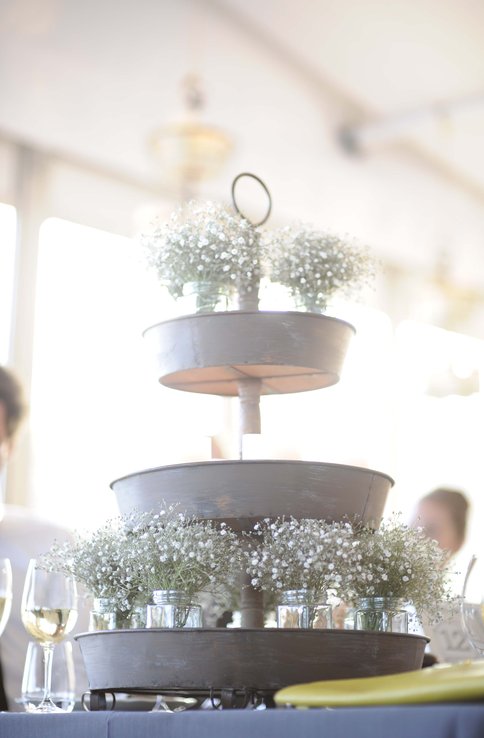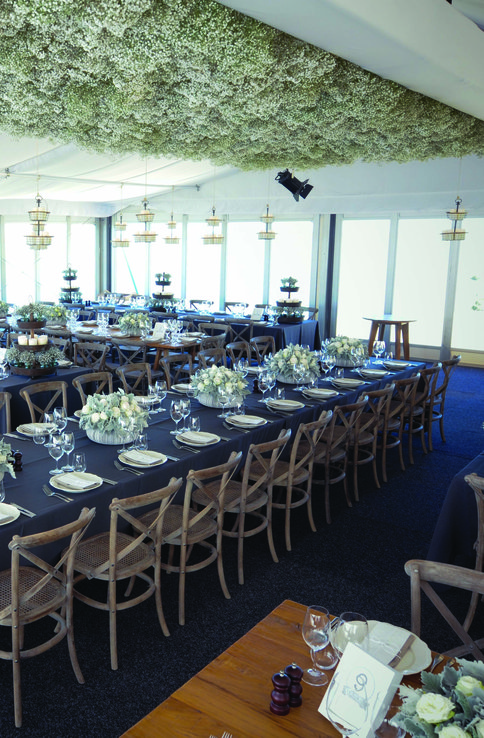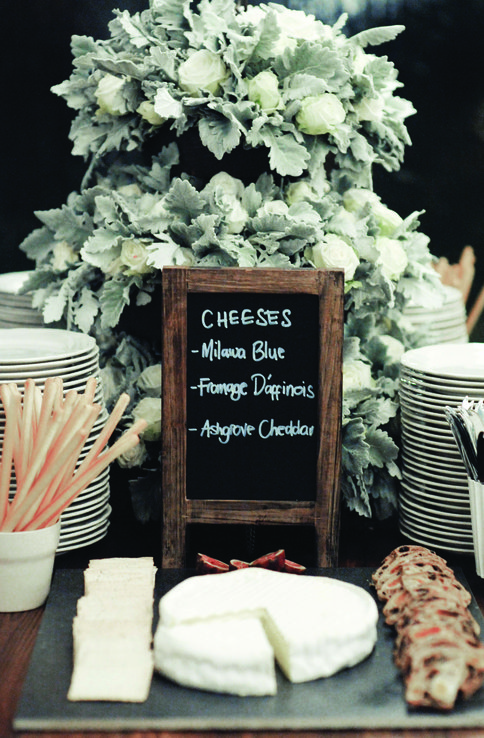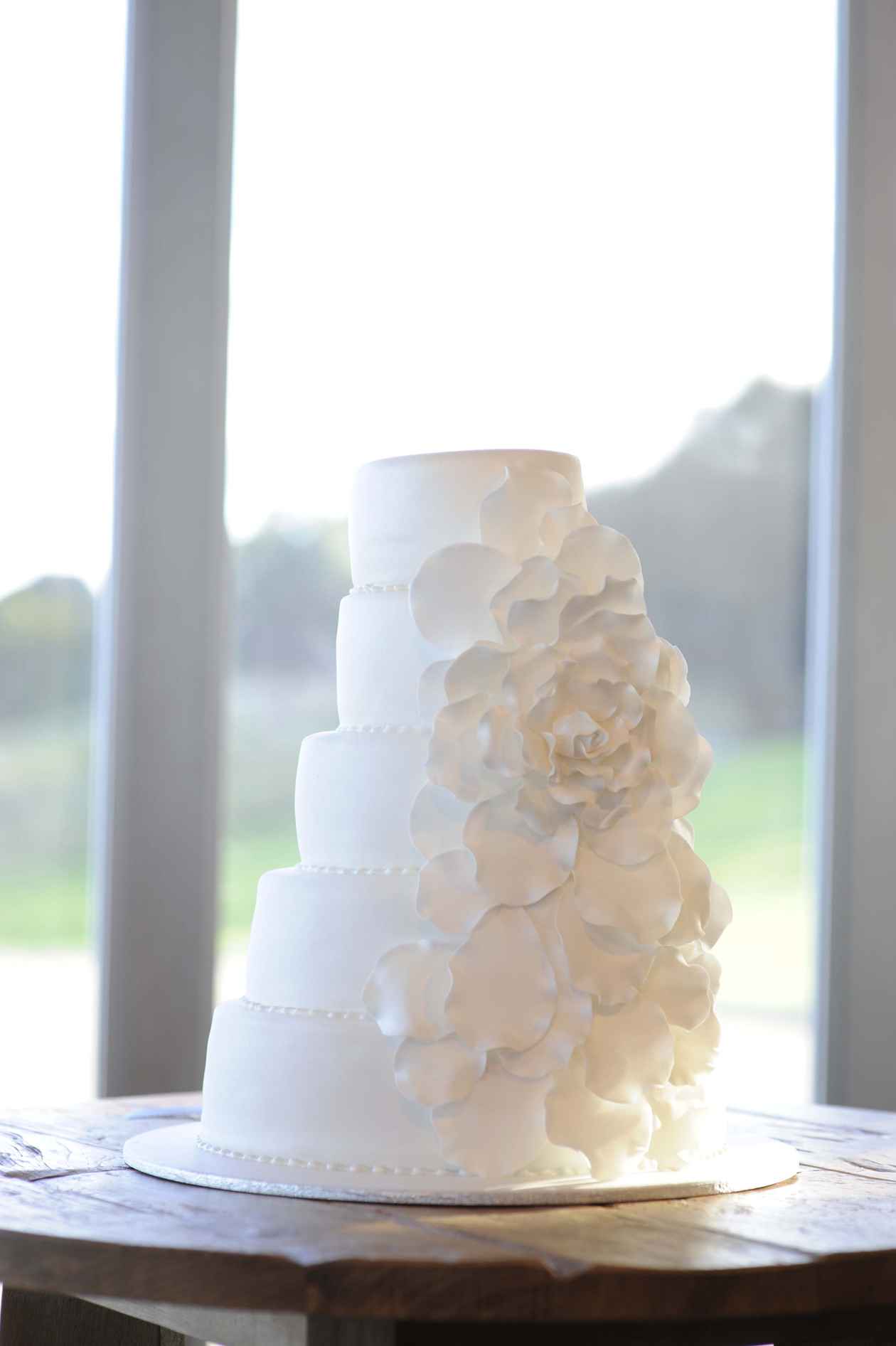 But the truly fun part for the bride was picking the gown!  "Choosing the gown was definitely one of the best parts!" said Lucy. "My mum and I only went to one boutique and on our second trip we found 'the one'. I knew it was it as soon as I put it on – there were definitely a few tears." 
The couple enjoyed brunch the next morning with close family and friends to recap the night. "It was lovely hosting the brunch the next day because it's true what they say – the night goes by in a flash!"