Lyndsey Stevens thought it would be difficult to top the day her partner, Steven Muir, proposed in New York. "It started with a horse and carriage ride through Central Park, followed by a proposal during a walk, lunch at the Loeb Boat House, a helicopter ride, and a performance of Phantom of the Opera in Times Square - I couldn't imagine a more perfect day," she said. But then came their gorgeous Melbourne wedding.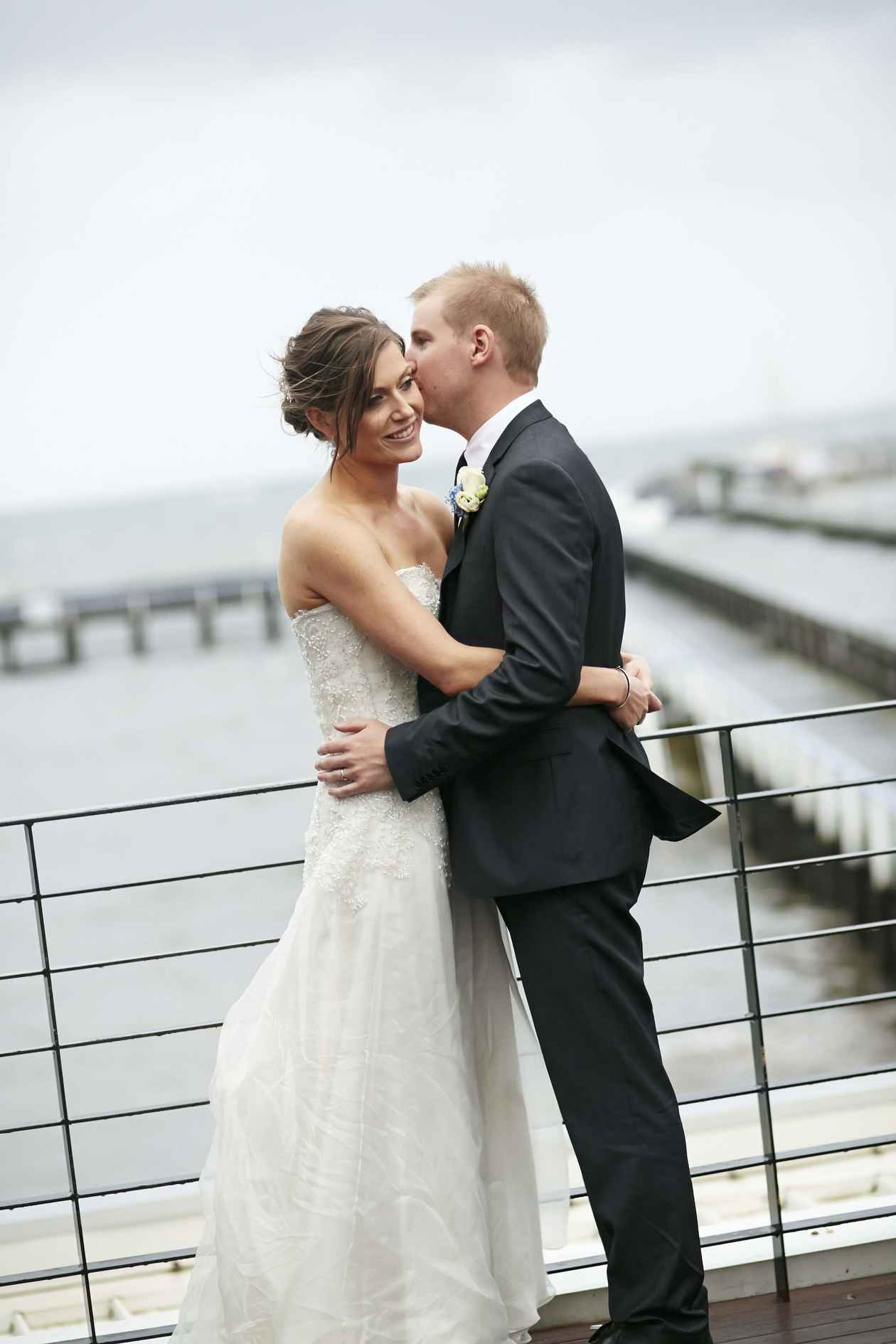 When the couple began planning their big day, they knew that they wanted something relaxed and classic, but couldn't quite settle on a location. "Picking a venue was always going to be a challenge, as Steve loved the beach and I had my heart set on a garden wedding," Lyndsey explained. A walk through the Botanic Gardens worked in the bride-to-be's favour. "We knew immediately it was where we wanted to get married," Lyndsey said.
But a visit to The Baths Middle Brighton left them equally as smitten. The historic landmark houses a café, bar and restaurant along with the famous sea baths, and has fabulous water views.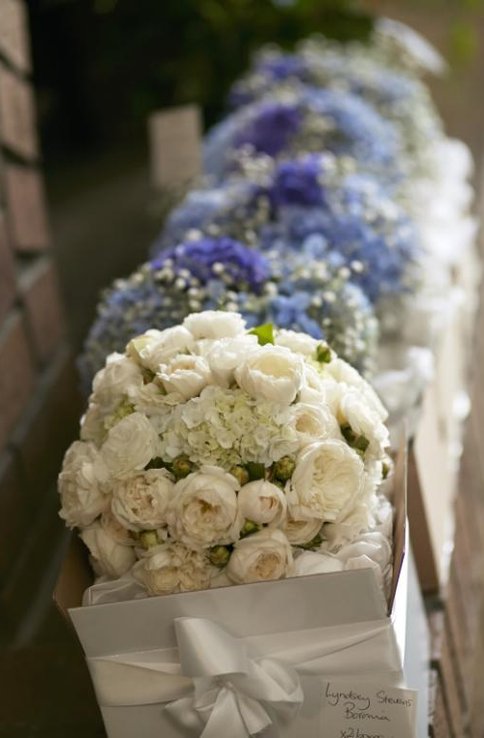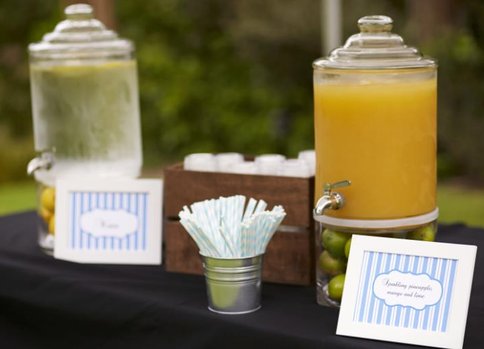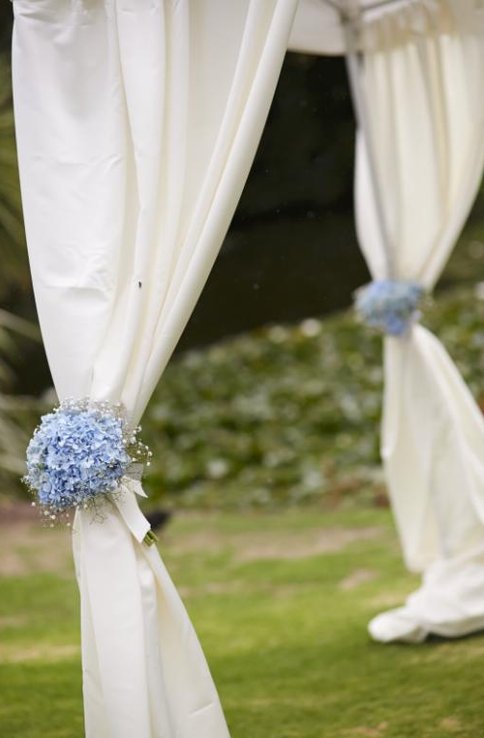 March was expected to be fairly safe month weather-wise, but after a record number of 30-degree days without rain, the couple awoke to pouring rain on the day of the nuptials. Luckily, they had ordered a marquee as a back-up option, as five other weddings scheduled that day in the gardens had to be cancelled.  Transparent umbrellas purchased the day before ensured that there was no need to rush as Lyndsey made her entrance, and her dazzlingly elegant strapless gown even eclipsed the brilliant blue of the bridesmaids' dresses.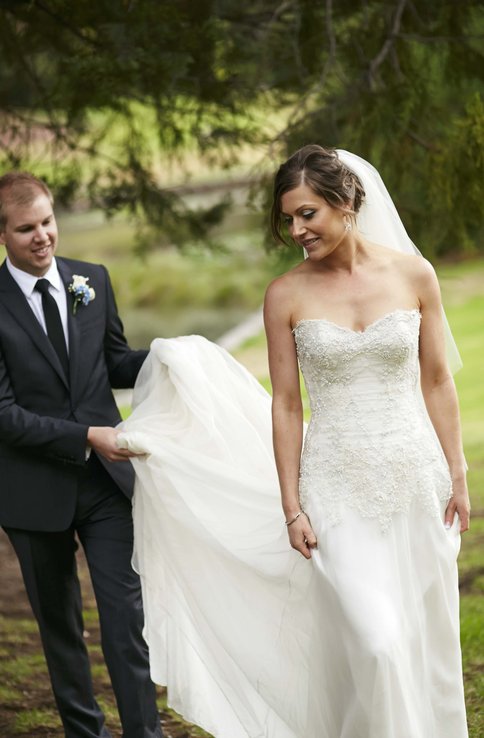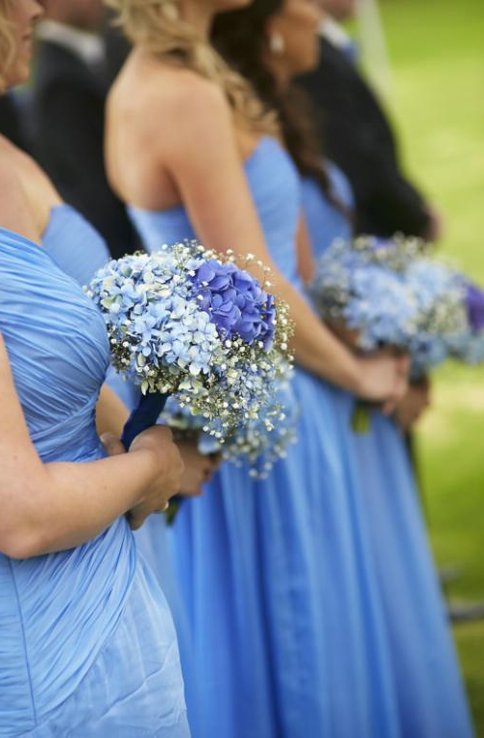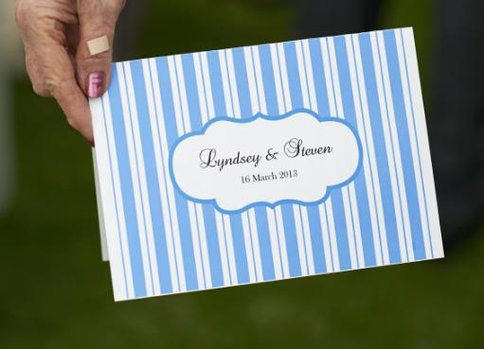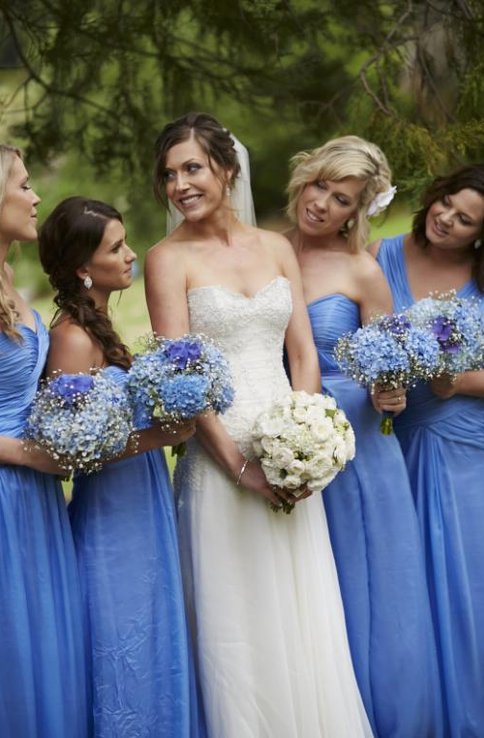 At one stage during the ceremony, the marquee looked like it was going to take flight, and the quartet was reduced to a lone violin for the signing of the registry as the musicians were getting wet. "But it was actually lovely to have the rain falling on the lake behind us as we got married, and it made the gardens look beautiful," Lyndsey said.

And while it was hardly a day for swimming, the Brighton bathing boxes became a central styling element at the fabulous reception that followed.