In the lead-up to their nuptials, Mandi and Matt scoured opportunity shops for wedding accessories which reflected their love of old wares. Friends and family joined the treasure hunt, and between them, they unearthed everything from a floral lounge suite to a vintage cart and 120 china plates! 
"These plates were then our gift to all of our guests, with a little note on each plate saying 'once you have eaten your cake, you can keep the plate'. Everyone loved the idea," said Mandi.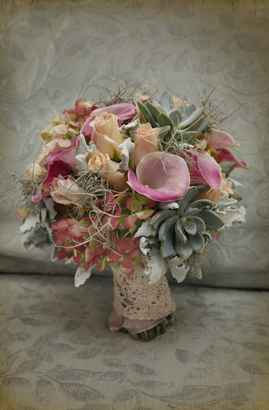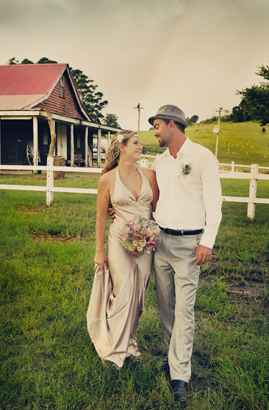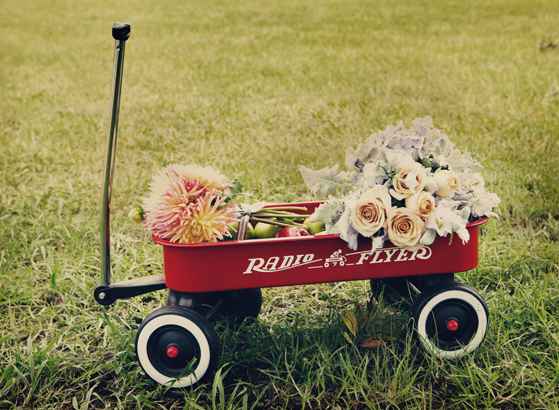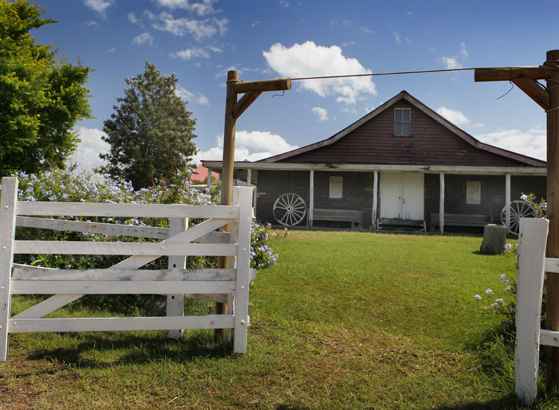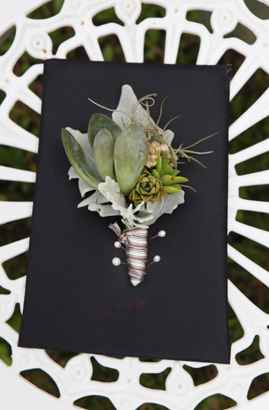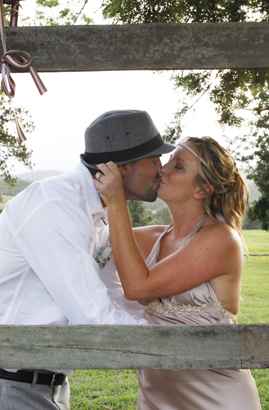 The cake itself was decorated using the bride's prized collection of Holly Hobby sheets, and Mandi's sister-in-law also used the fabric to make sweet bench seat covers. 
Old suitcases stored hand-made paper fans for guests at the church, while Matt built the menu blackboards out of recycled timber. "It took a whole year to organise and it came together beautifully in the end," Mandi said.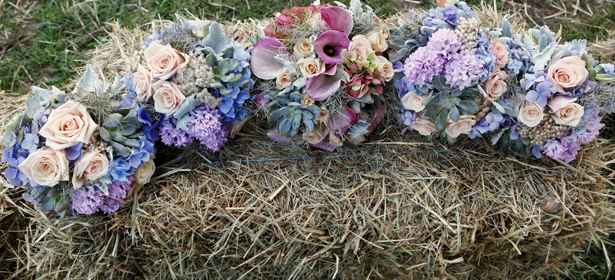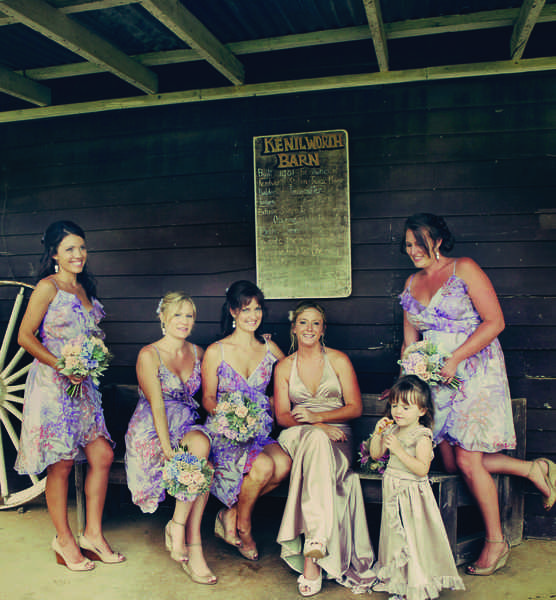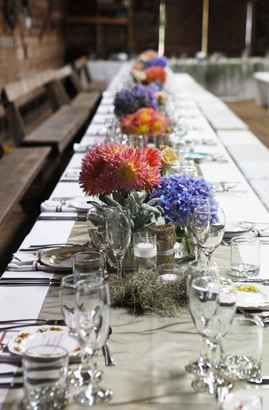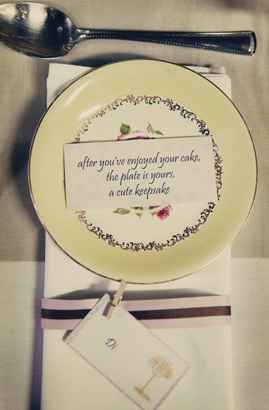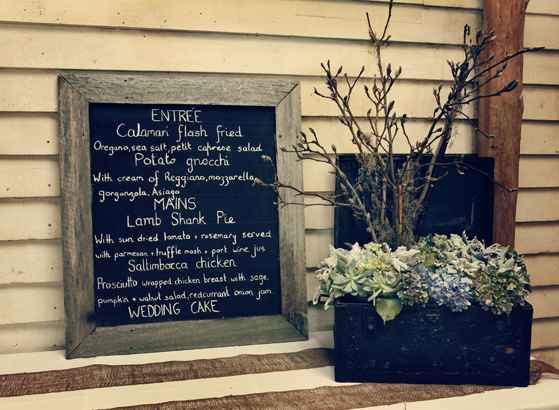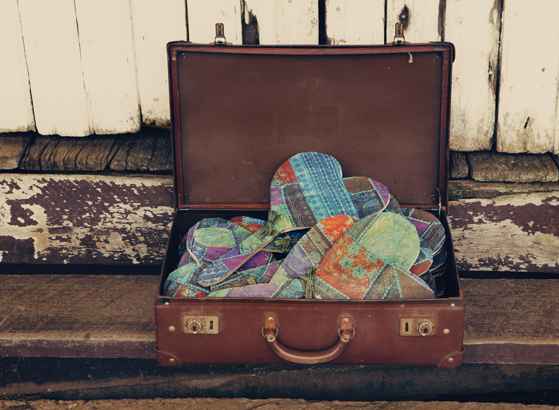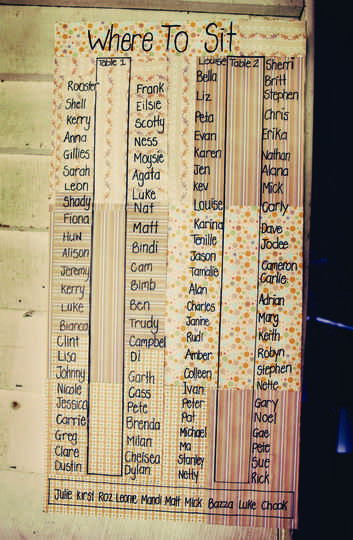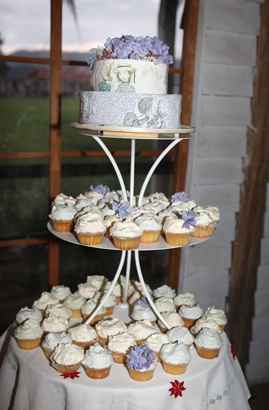 The flowers were perhaps the trickiest part of the preparations – even though Mandi is a florist! "Every week, I would change my mind - the girls at work couldn't wait till it was all over!" she laughed. In the end, Mandi decided upon "old-style flowers that Nanna would have in her garden" - hydrangeas, succulents, dusty miller, roses and calla lilies.  
Scattered vases lined long banquet tables inside the barn, while 80 Chinese lanterns floated overhead. Similar blooms were also incorporated into the bouquets carried by Mandi and her bridesmaids.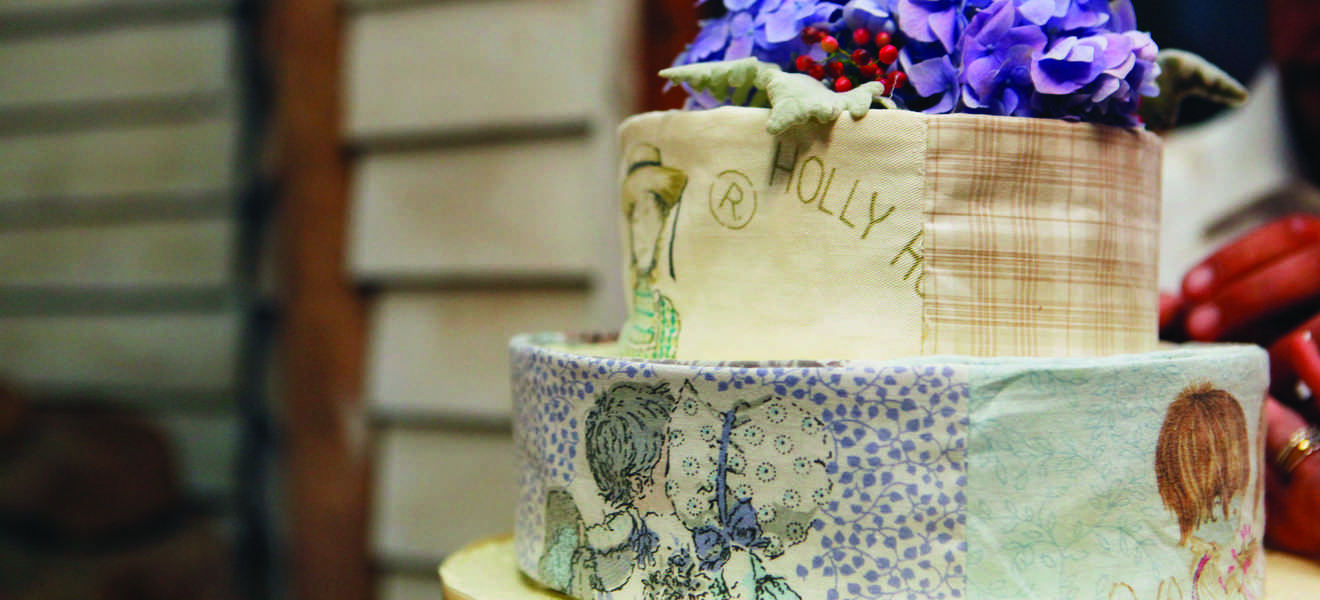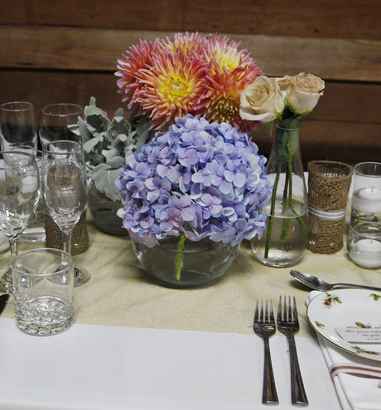 Mandi's stunning gown and headpiece were handmade by an innovative Australian designer. "It was so original and perfect for my body shape – I just fell in love with all of her vintage fabrics." 
The bridesmaids' floral patterned dresses were also a fitting choice for a florist, and looked striking alongside the soft grey of the groomsmen, who cut dashing figures in their fedora hats.