Marcele De Sanctis and Nathan Roylance wanted their wedding to be "gold, theatrical and opulent", with a real Hollywood glamour feel. A lot of the more contemporary venues in Melbourne didn't match their vision, but then Marcele's father suggested the Plaza Ballroom at the Regent Theatre in the heart of the city.
"He had been to black tie functions there before, and we fell in love with it as soon as we walked in," Marcele said.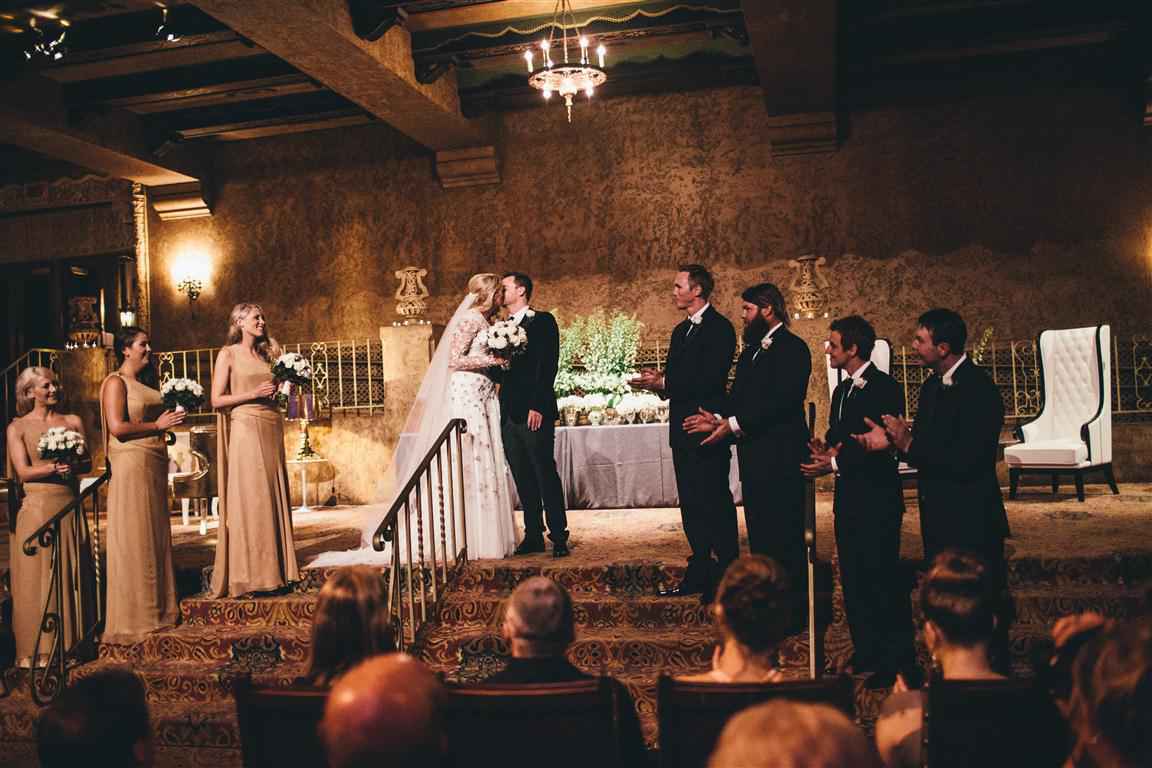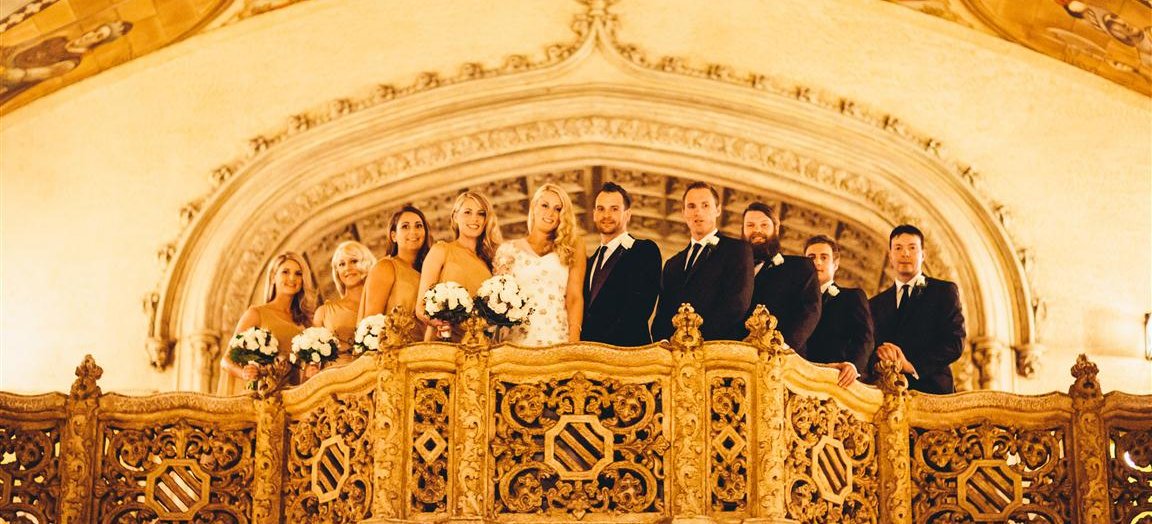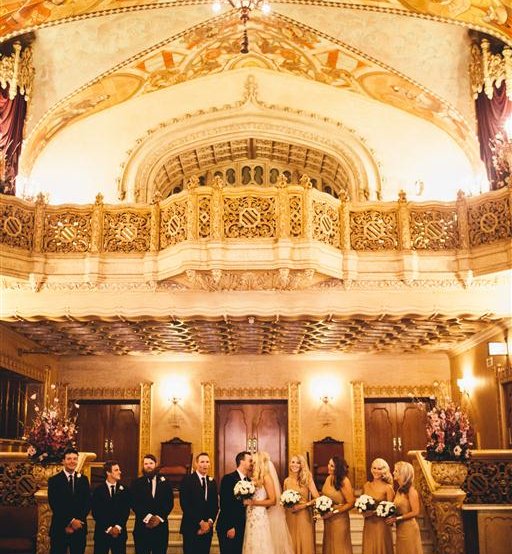 The couple chose a black, cream, gold and green colour palette and opted for a medieval style banquet feel with lots of candelabras, ivy and flower-filled urns, lounge areas with exotic oversized furniture, and a bridal table situated on an elevated stage. Both the ceremony and the reception were held at Regent Theatre, and organza draping was used to create designated areas for formalities and festivities. 
The groomsmen were staggered along the grand sweeping staircase as the bride made her grand entrance flanked by attendants wearing gorgeous Grecian-style gowns. Marcele said traditional, strapless princess cut wedding gowns were not her style and felt too conservative; she wanted her own dress to be something that was "sexy and more like an evening gown", and worked with a designer to create an exquisite couture creation with a thigh-high front split and masses of tightly woven chiffon and tulle.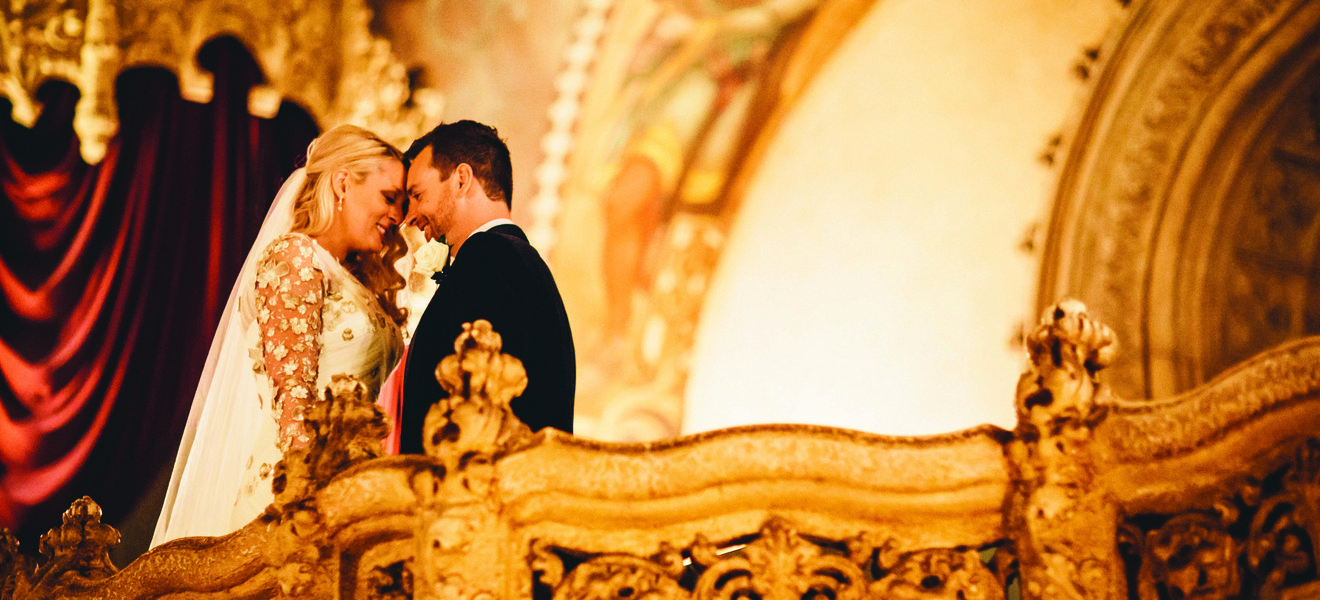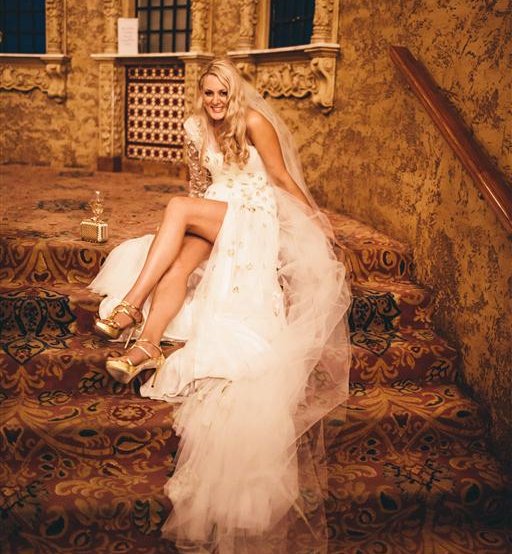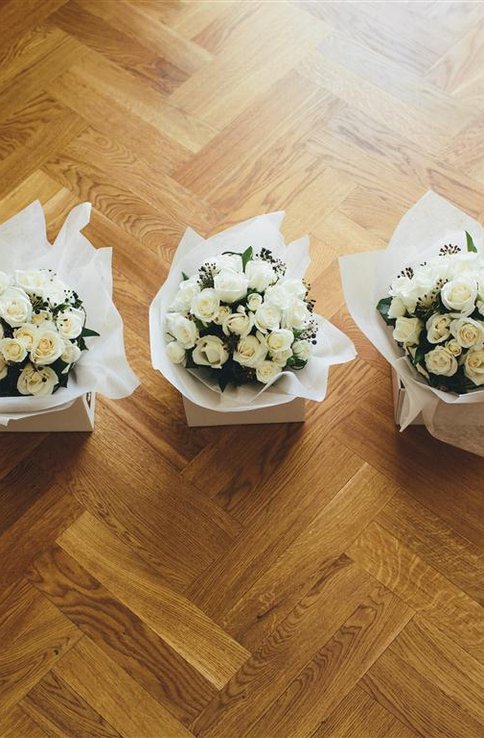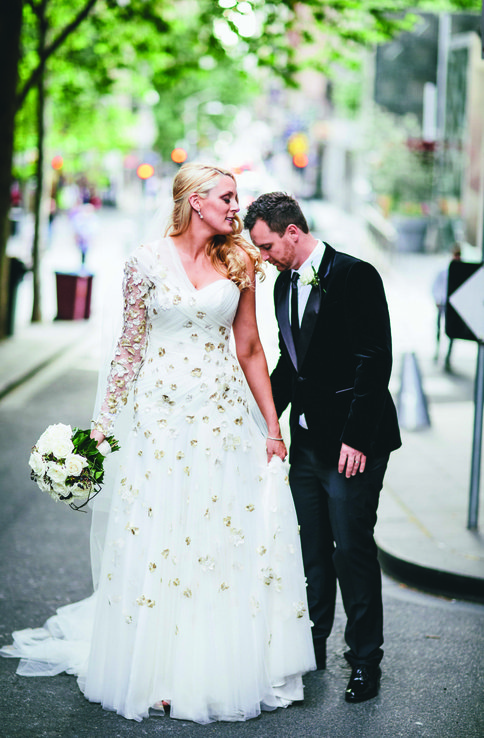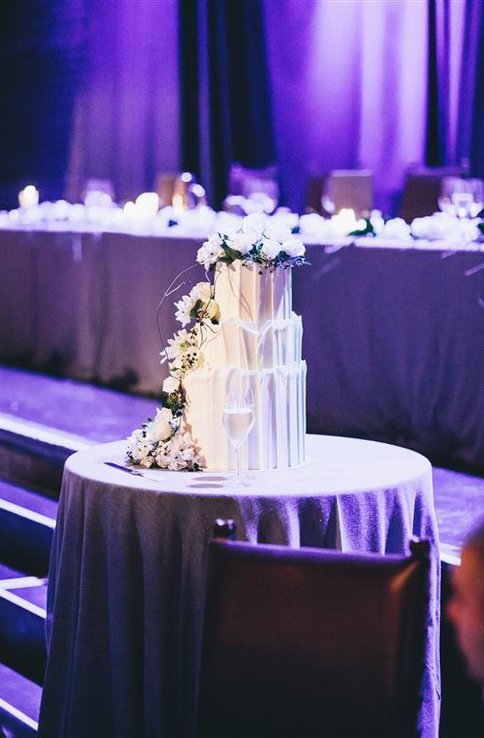 The Plaza Ballroom dates back to 1929, and a magical blue starry night ceiling, Spanish rococo architecture and gorgeous Juliet balconies are among the key features. 
The 250 wedding guests also went to an incredible effort to evoke all the glamour of a traditional ball.
"The wedding was black tie, and everyone looked very glamorous, which created a fantastic vibe," Marcele said. "As the first born in an Italian and Maltese family, we had a large number of guests and there was a lot to organise ,but it all came together really well. Everyone was so excited to share our special day."