Mary and Ed both agreed that Ed's family home at Portsea on Victoria's Mornington Peninsula would be the perfect wedding venue, and the lead up to the big day consisted of a "hyper-social" scramble to bring almost two dozen American guests from the city to the beach. "This was the rare occasion where our northern and southern hemisphere social groups would be 'smooshed' together, and the result was spectacular," Mary said.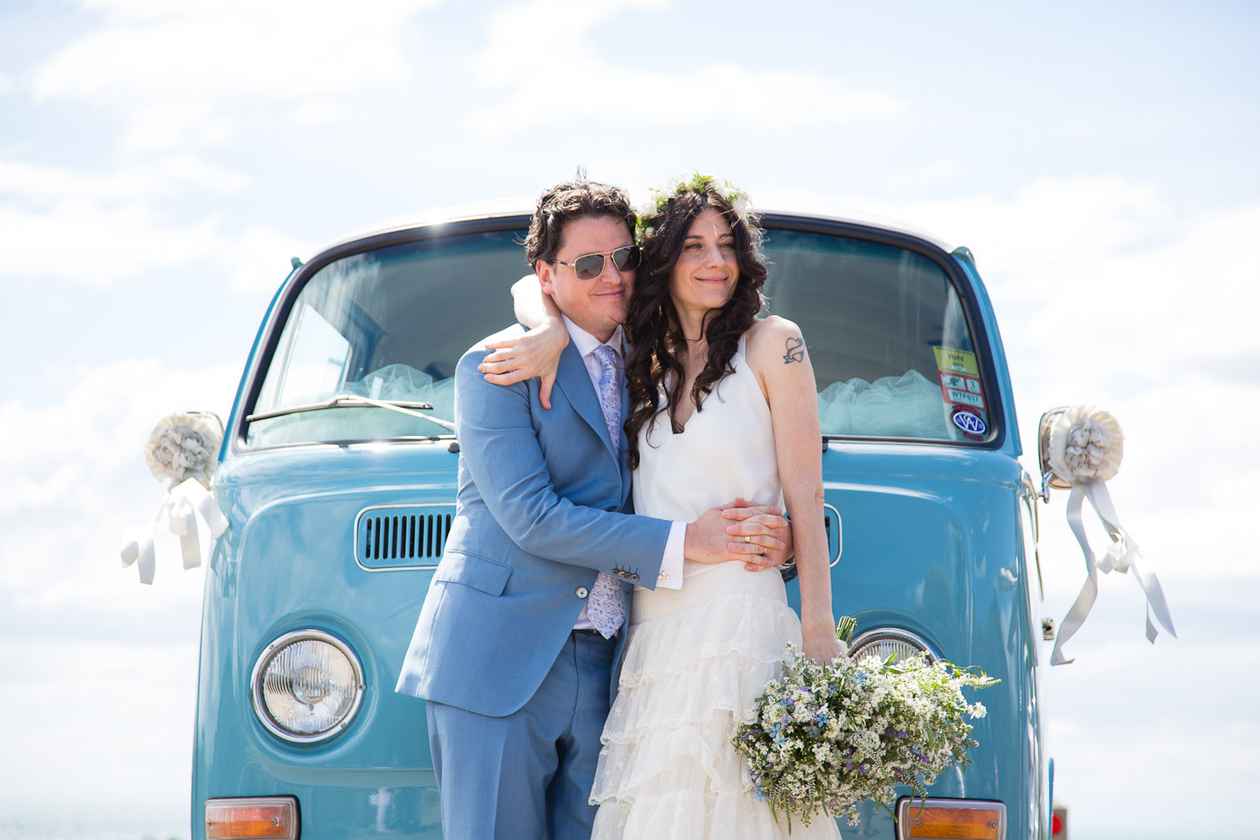 Leading event hire and styling company, The Design Depot, brought the couple's  vision of a stylish and fun boho chic celebration to life with hand-dyed tablecloths, patterned napkins, roses, daisies and divine chandeliers covered in greenery. The centrepiece was an exquisite chevron patterned dance floor – all set against a spectacular ocean backdrop.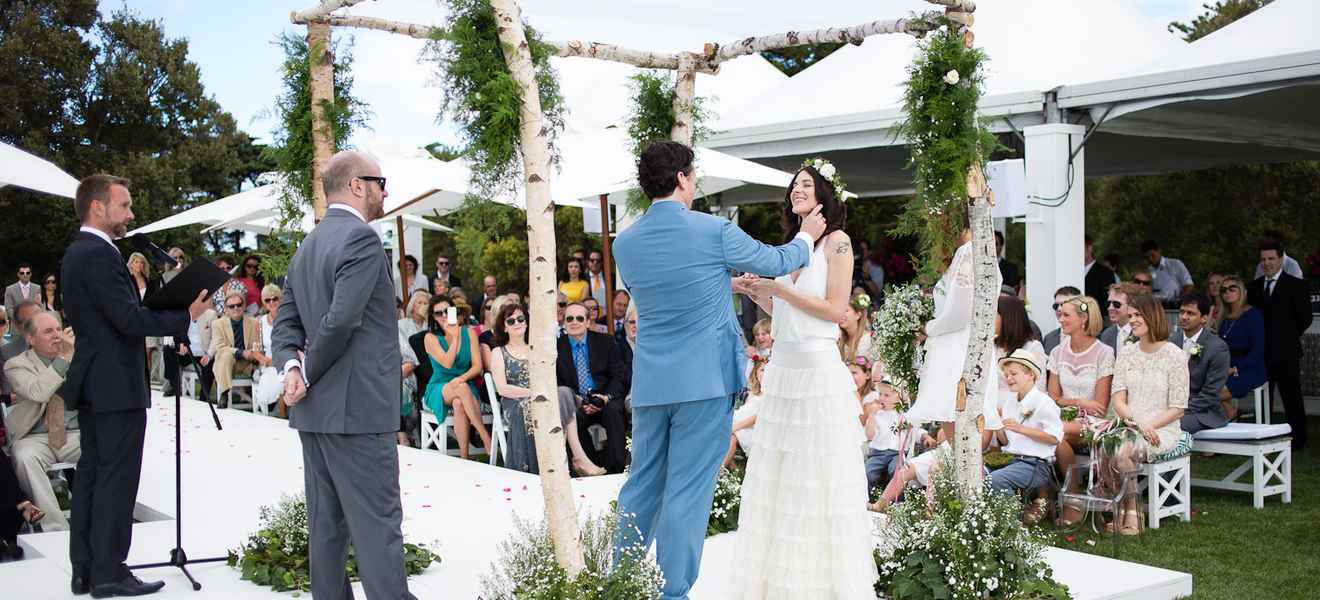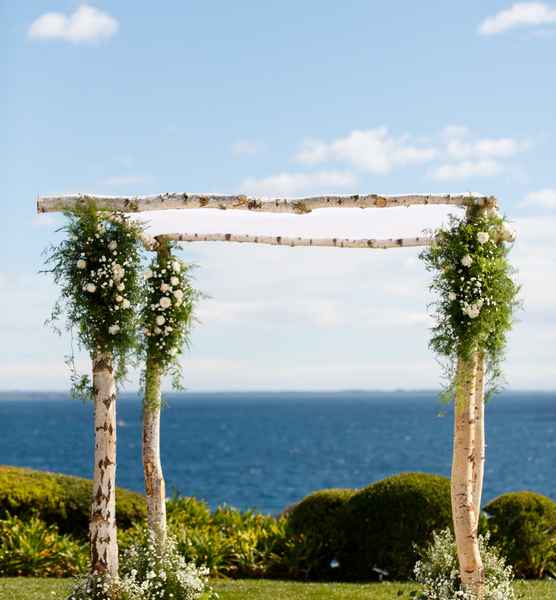 The colour scheme complemented Ed's powder blue suit, while Mary's French-made skirt teamed with a stunning top made by a prominent Melbourne designer mirrored the international flavour of their wedding day.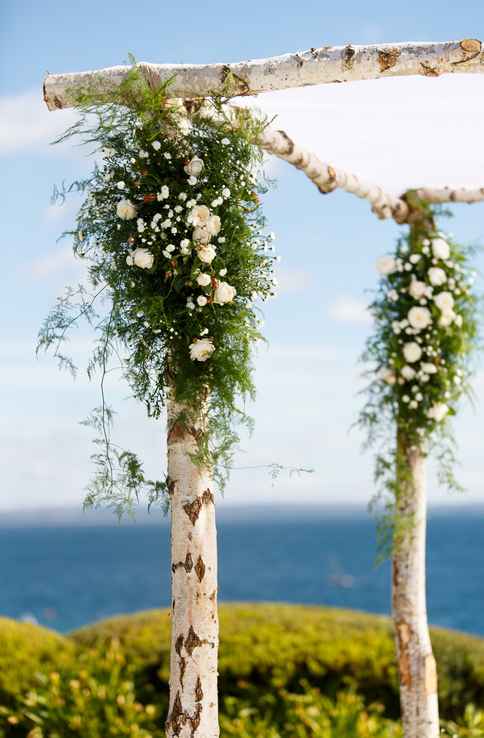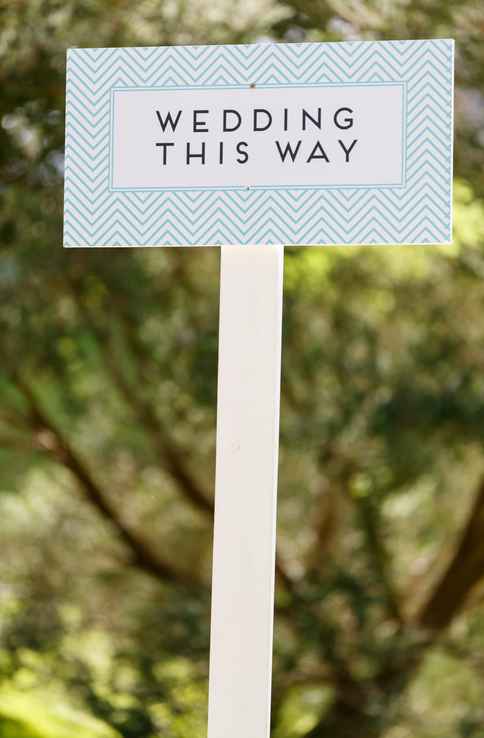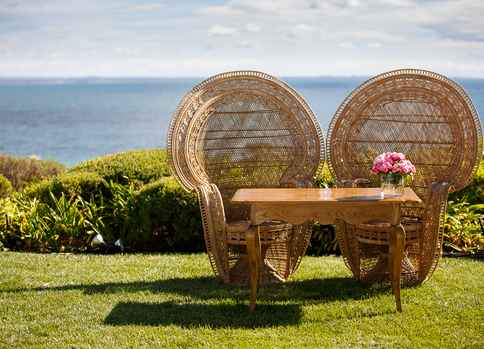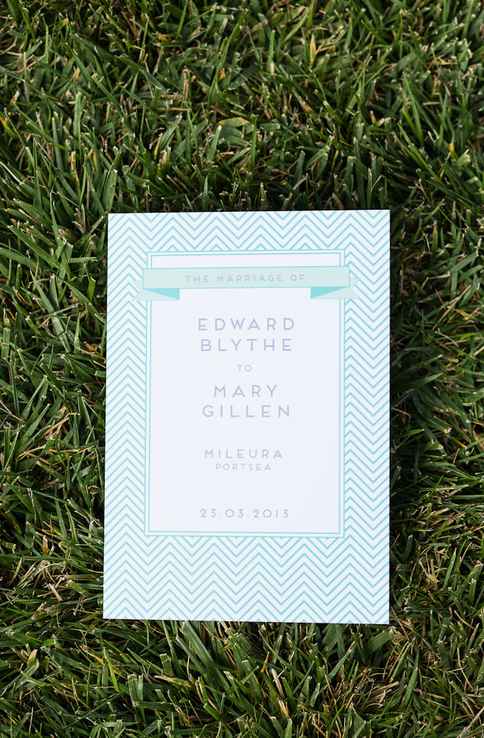 Instead  of traditional bouquets, the bridesmaids carried wooden tambourines covered in flowers, and the bridal party made a memorable entrance at the ceremony, arriving in a baby blue vintage kombi van.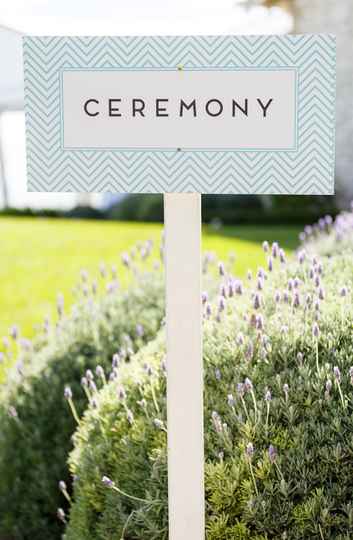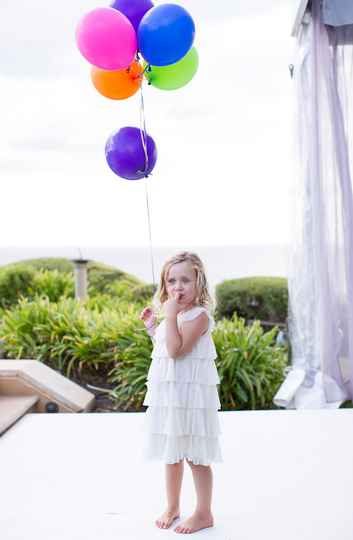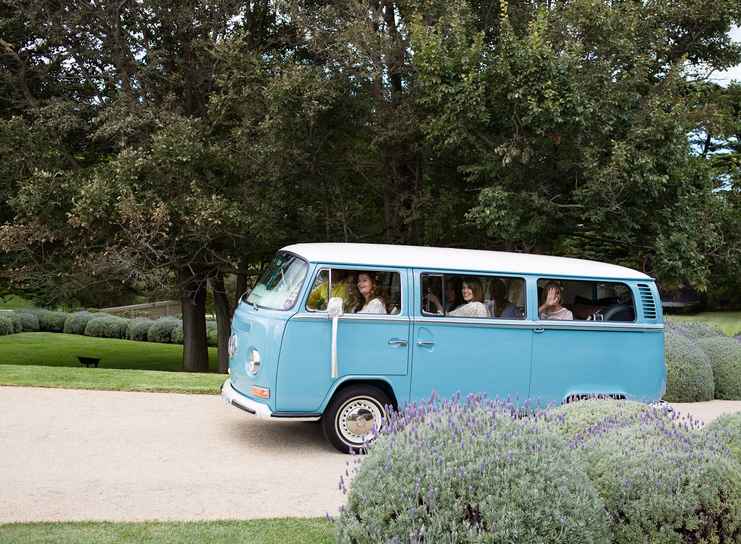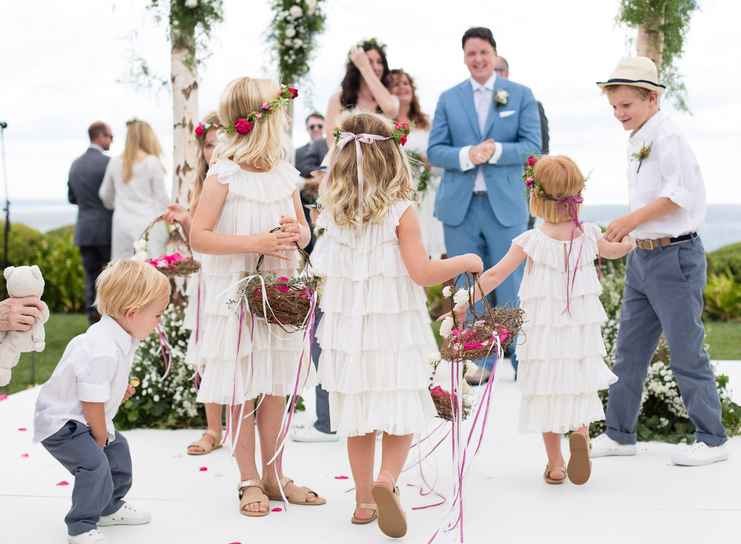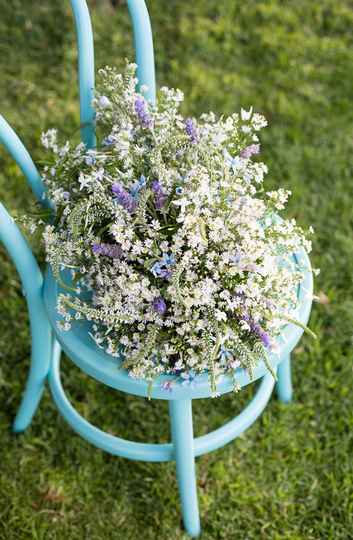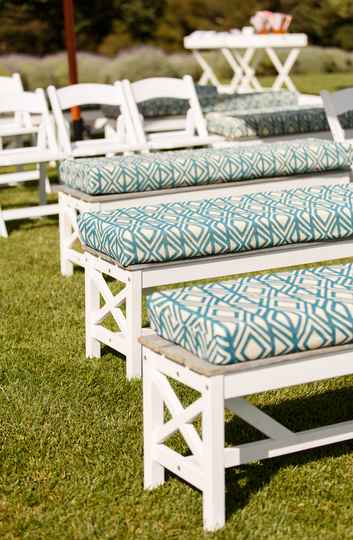 The couple chose a simple ceremony that included their many nieces and nephews whose youthful, exuberant energy set the tone for the rest of the day. A delightful reading of Edward Monkton's 'A Lovely Love Story' by six year old niece Alice was "cuter-than-cute", according to Ed.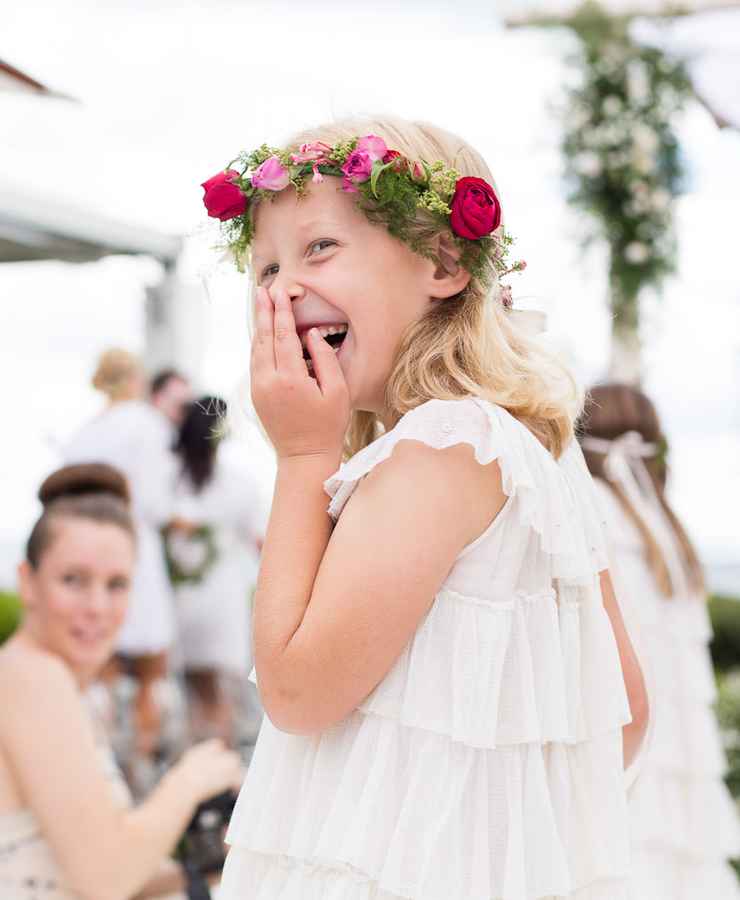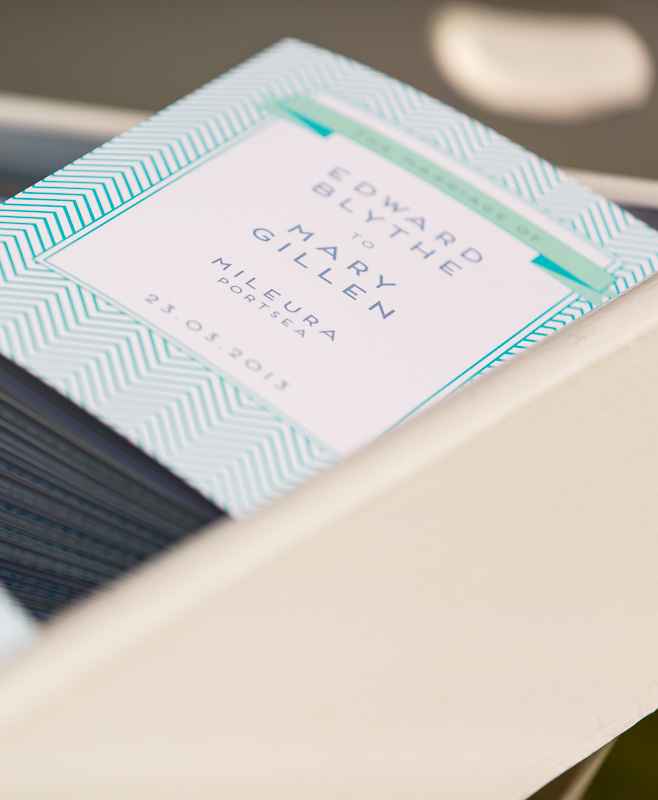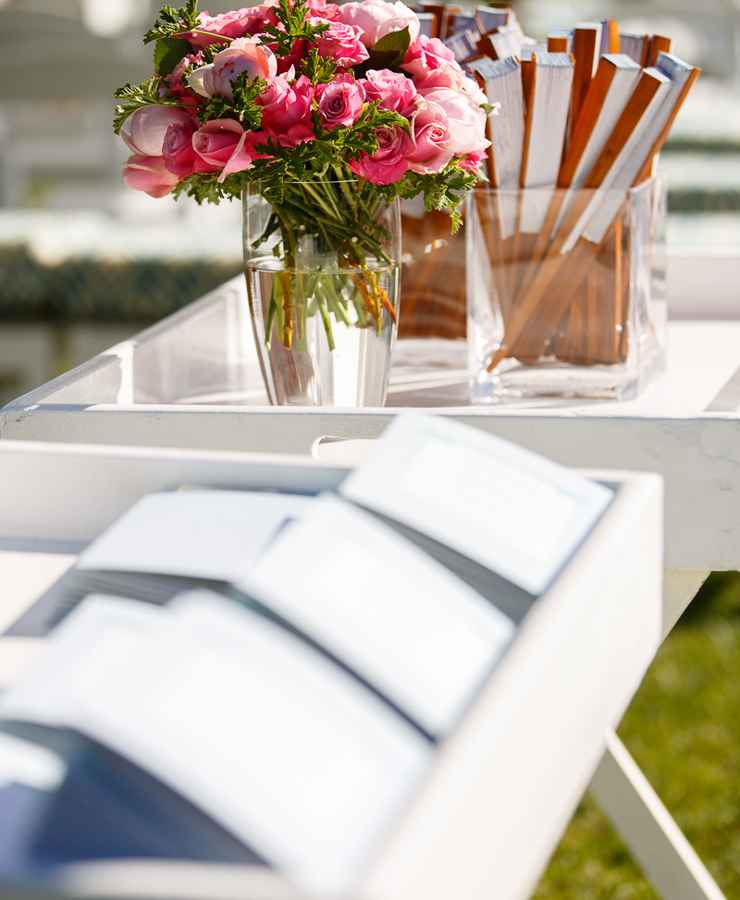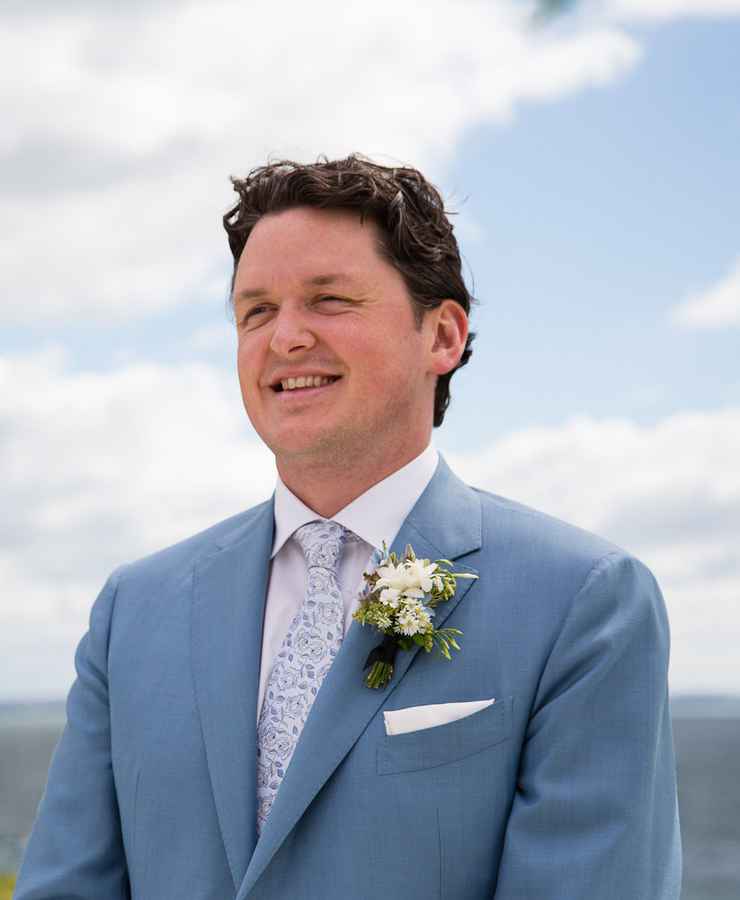 Following pre lunch beach photographs, the newlyweds entered the marquee to the sounds of Californian band 'The Eagles Of Death Metal'. With a brief patch of rainfall creating a cosy atmosphere inside the marquee, speeches and toasts entertained guests who dined on barramundi and miso glazed tempeh created by dynamic Melbourne catering company, The Big Group.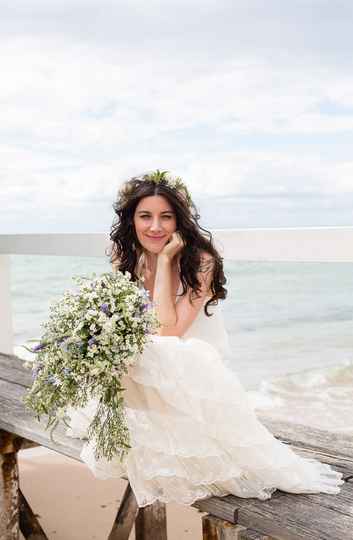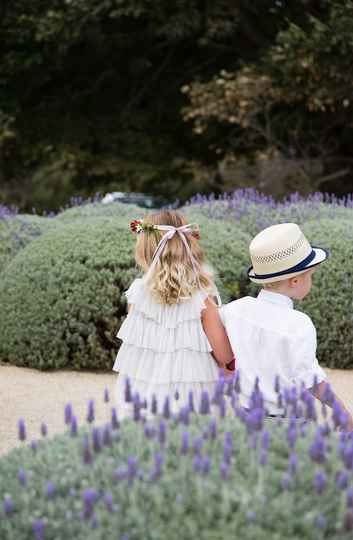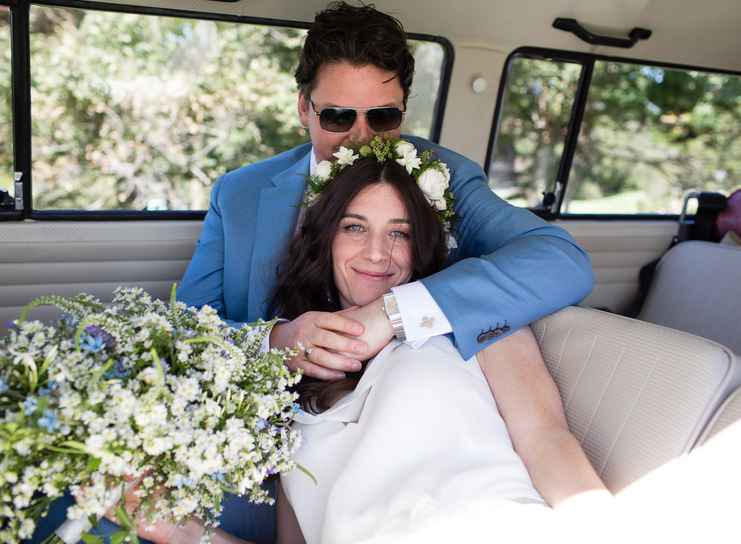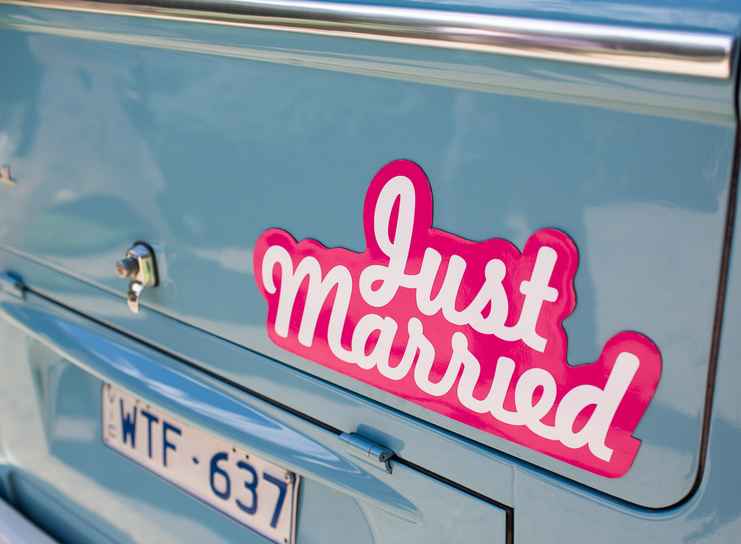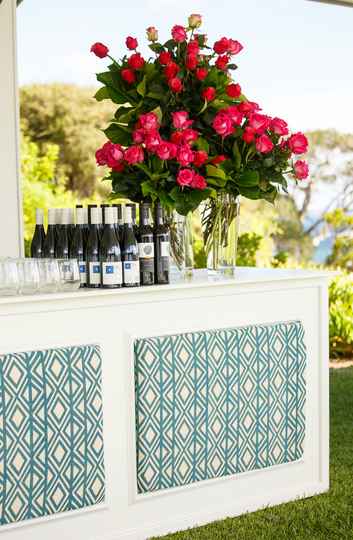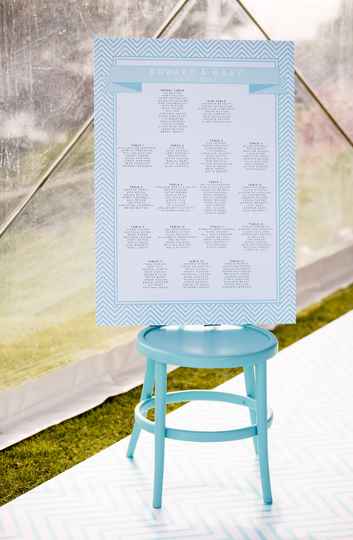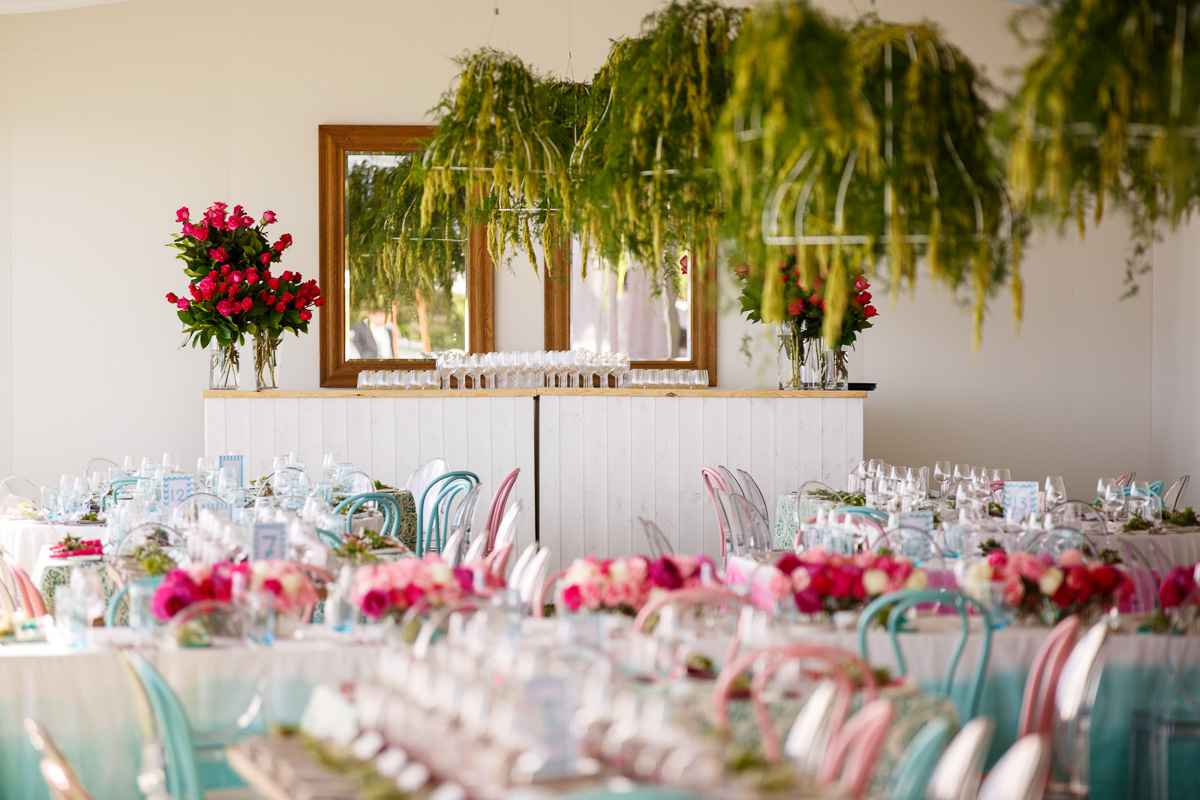 The celebration continued well after dark, but Mary and Ed didn't have to travel far for bed, spending their wedding night in the property's boat shed which had been decorated with fresh pineapples and masses of twinkling candles. "It was an absolute dream. We were delighted to wake up in our own little private oasis on the beach the next morning," Mary said.