How did you meet? 

We have been together for 10 and a half years; we got married just before our 10 year anniversary. We met at university and were friends for five years before hooking up one night! We both love ice cream, the beach and travelling together.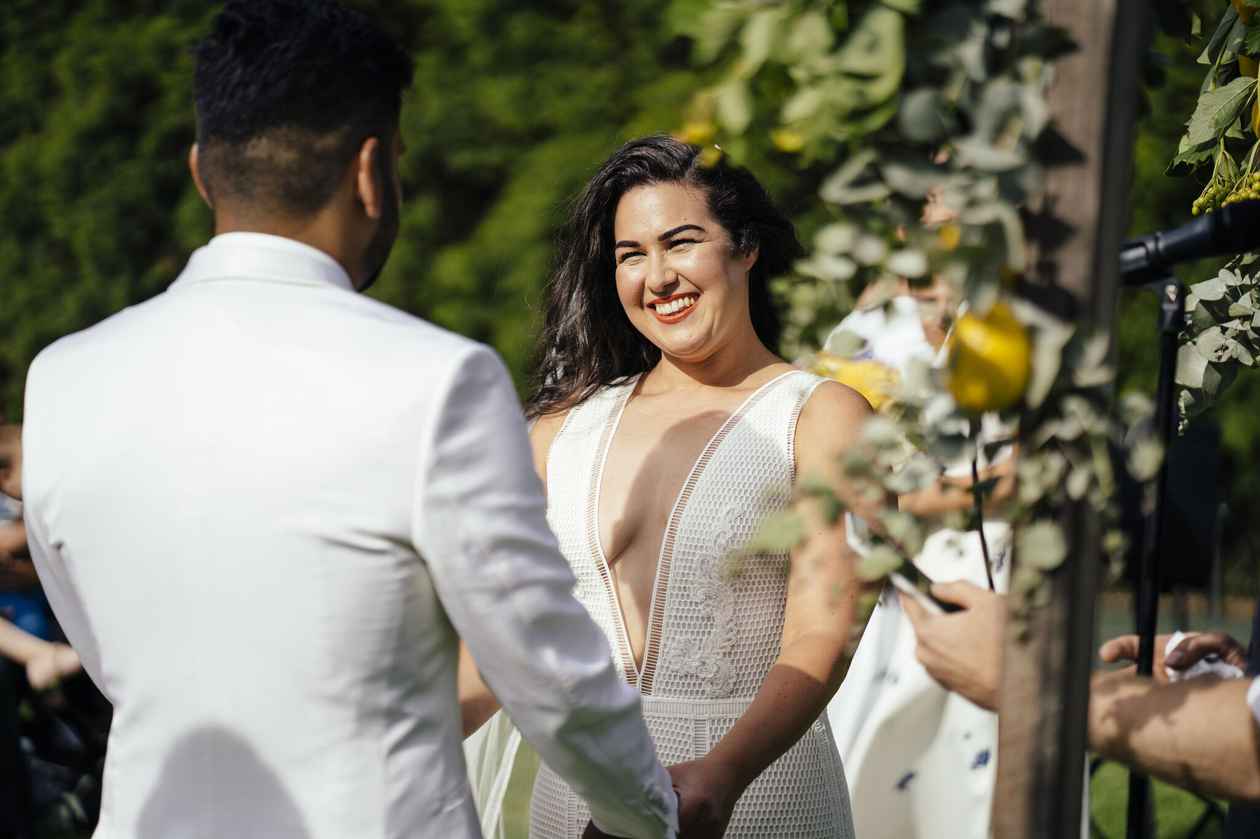 Describe the wedding proposal?

He proposed to me in the Yarra Valley one Sunday afternoon.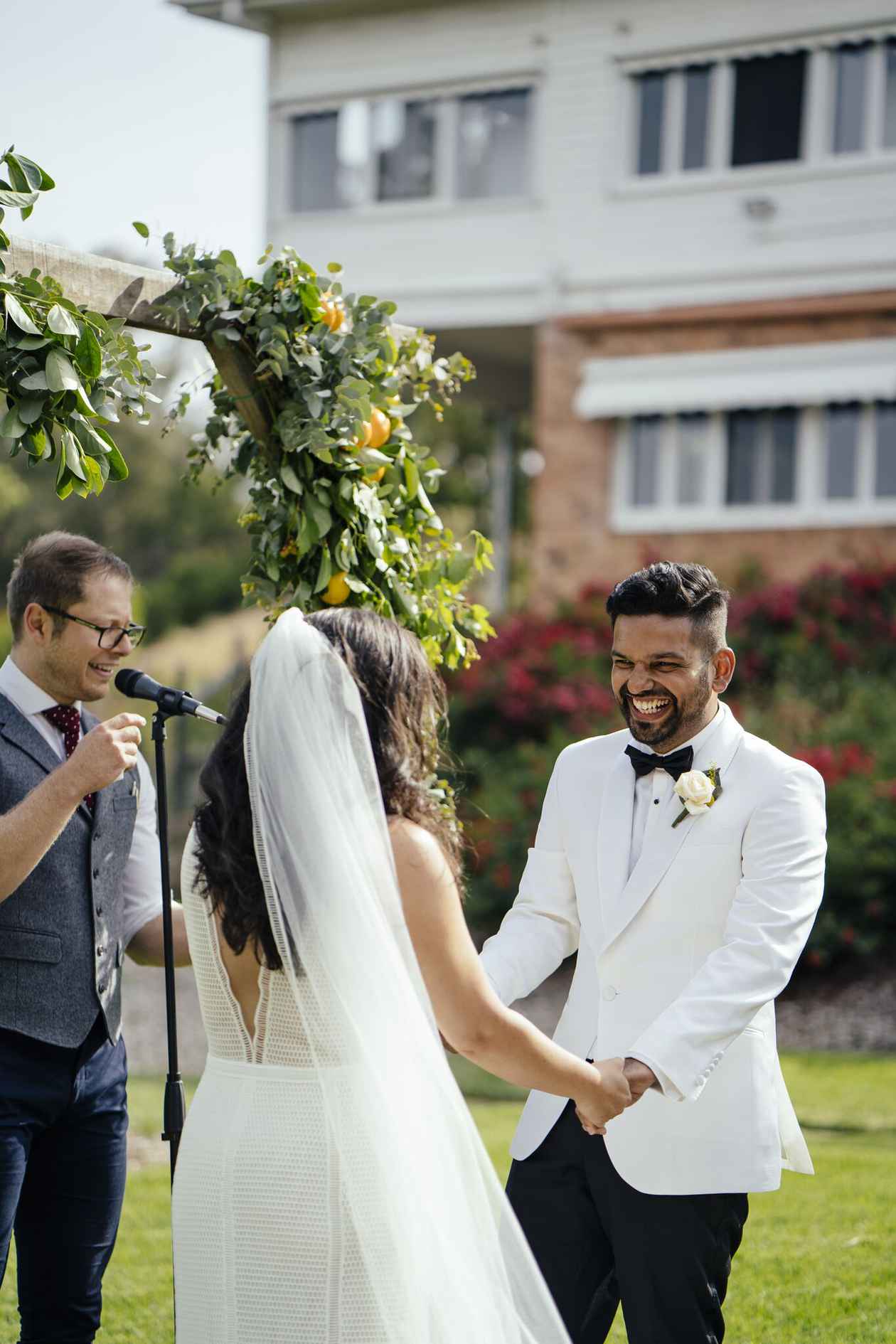 How did you choose your Venue and location? Why?

We love the natural scenery surrounding the venue, all the beautiful trees and the lovely building itself. We also love the food and admired the colourful setting of the venue.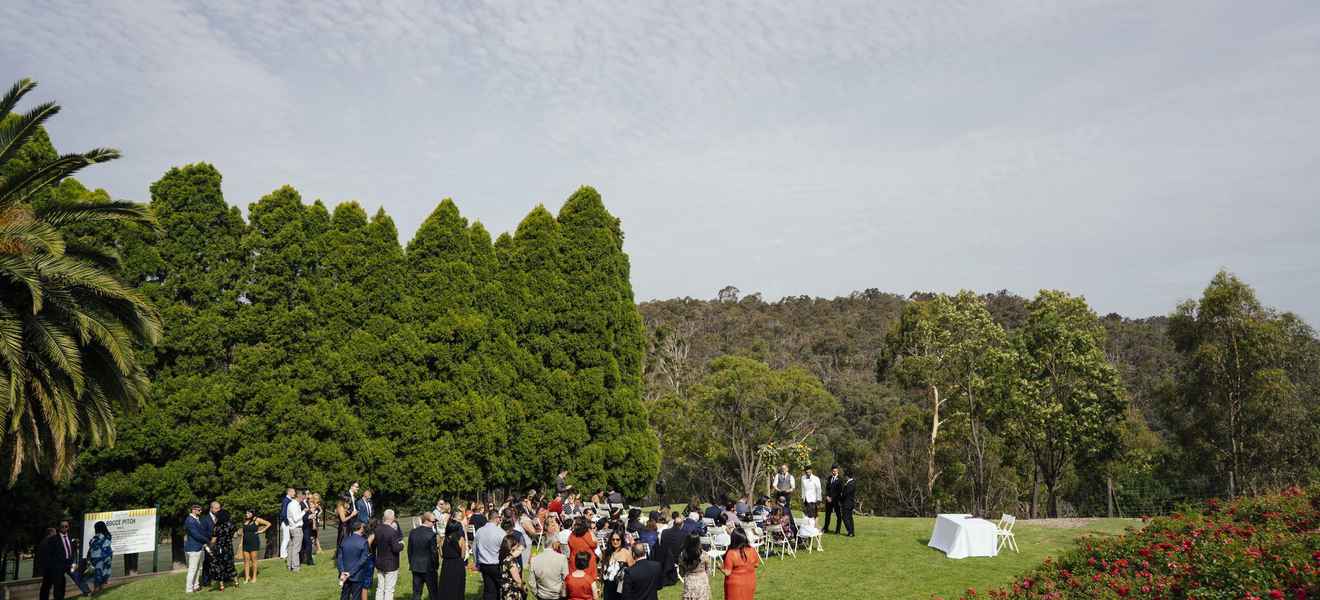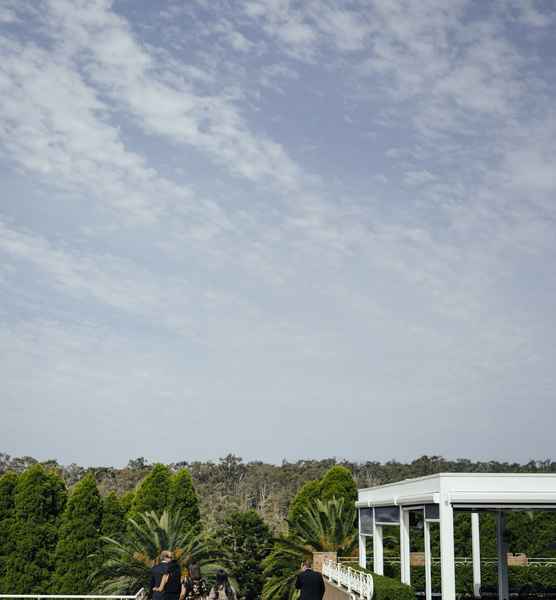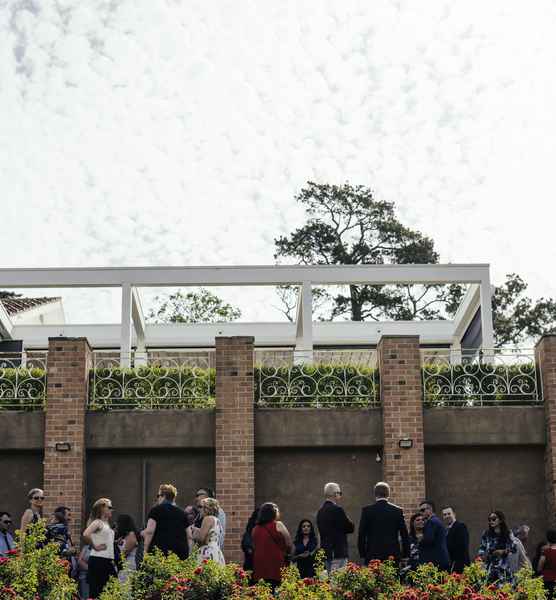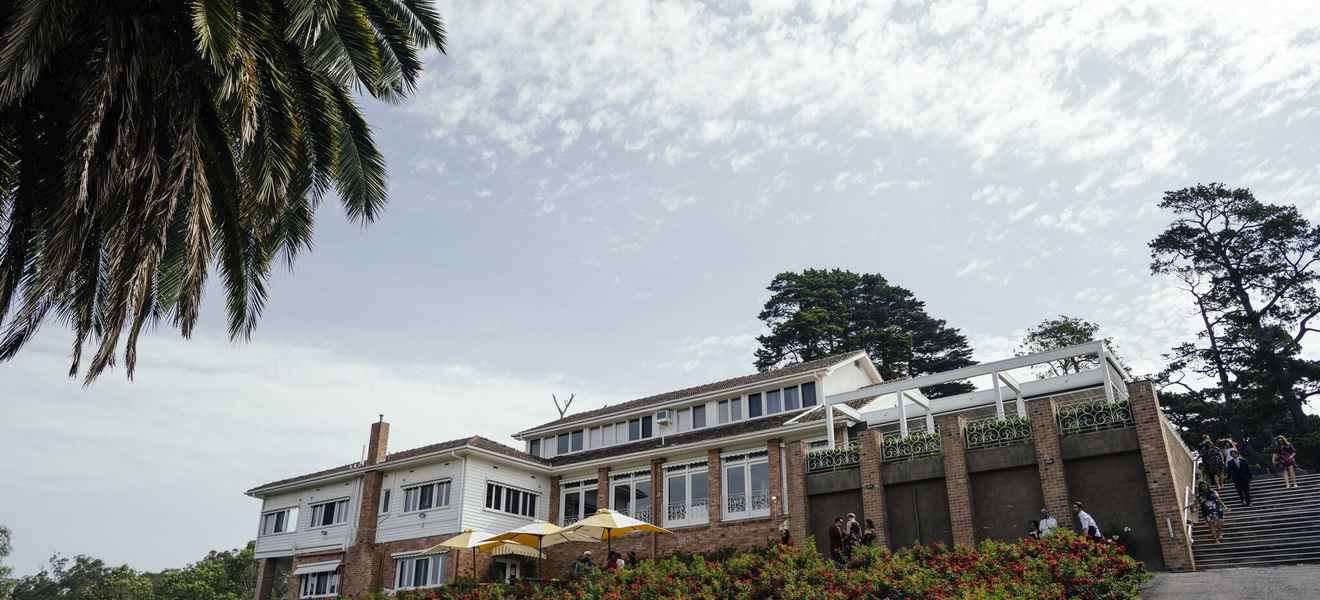 What Style / Styling did you choose for your wedding? (eg: colour scheme, flowers, stationery, cake, transport, details, themes, inspiration, the overall "look and feel")

Our theme was to remain as personal and fun as possible. We love colour and wanted to reflect Natalie's Mediterranean heritage so we had lemons and lots of colourful flowers! We don't remember the types of flowers, but we do know there were Billy Buttons!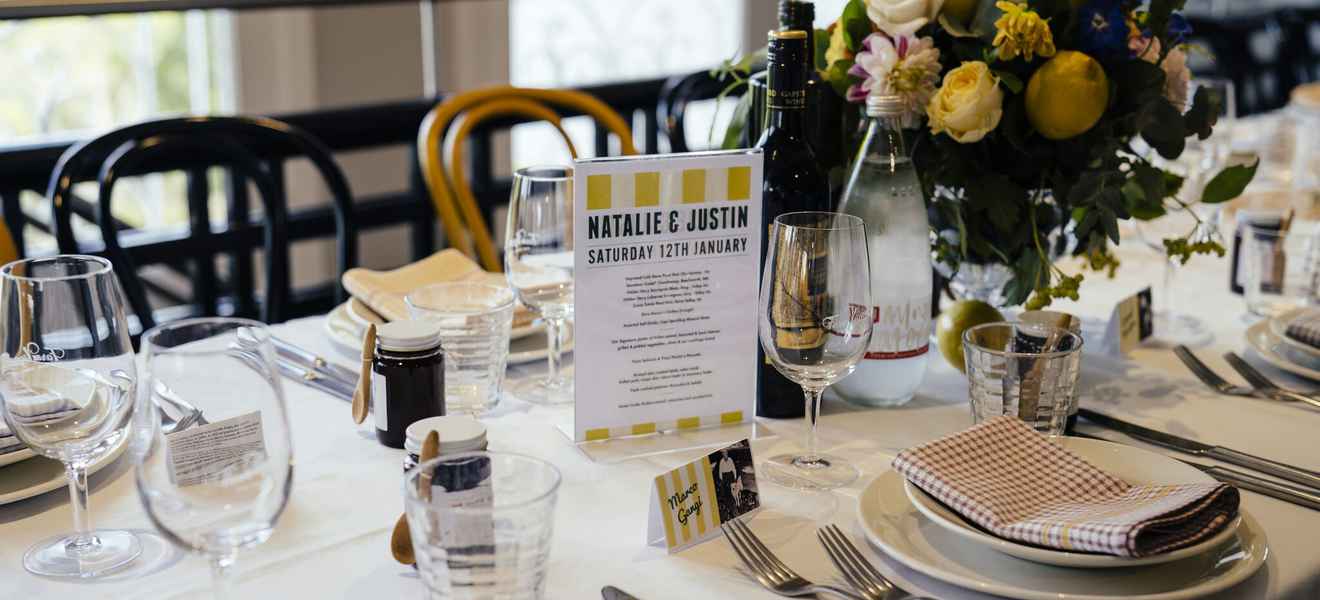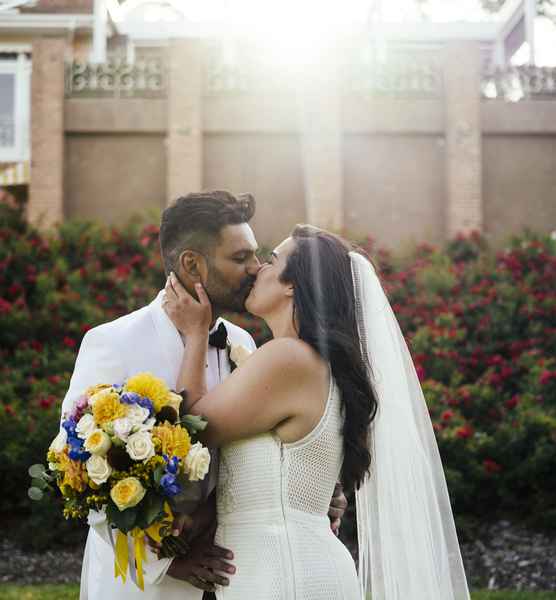 What were the the highlights of your day?

A few to choose from, perhaps the ceremony - that was fun and funny thanks to our celebrant and the script that we of course contributed to! The champagne tower early in the night was also a bit of fun! Justin also loved when he saw Natalie walking down the aisle in her beautiful dress! The drive home in the limo with friends was also hilarious.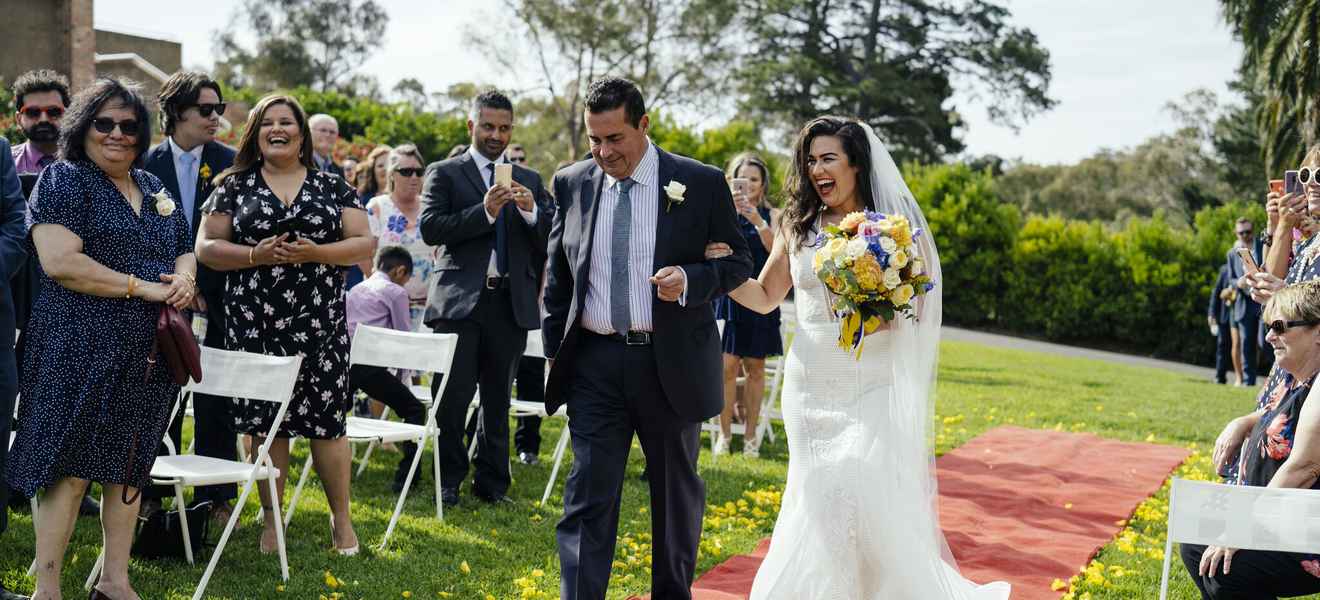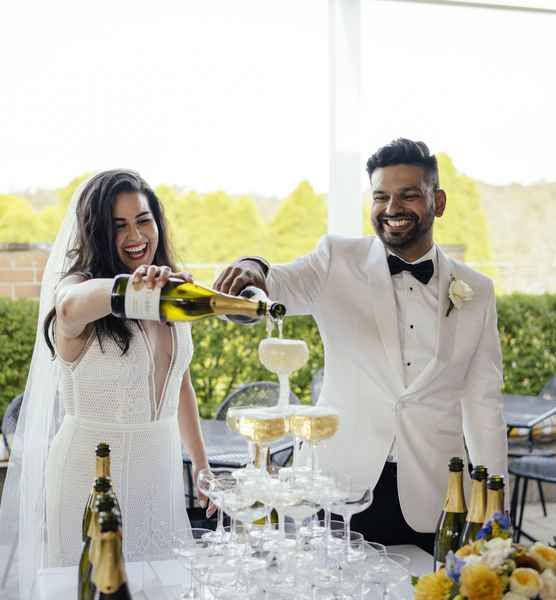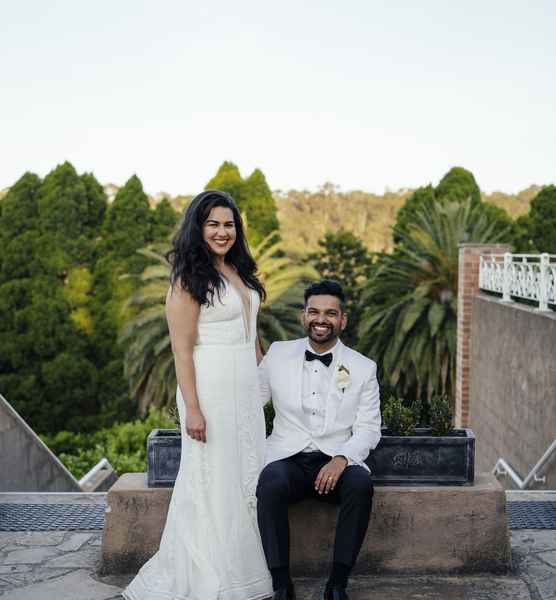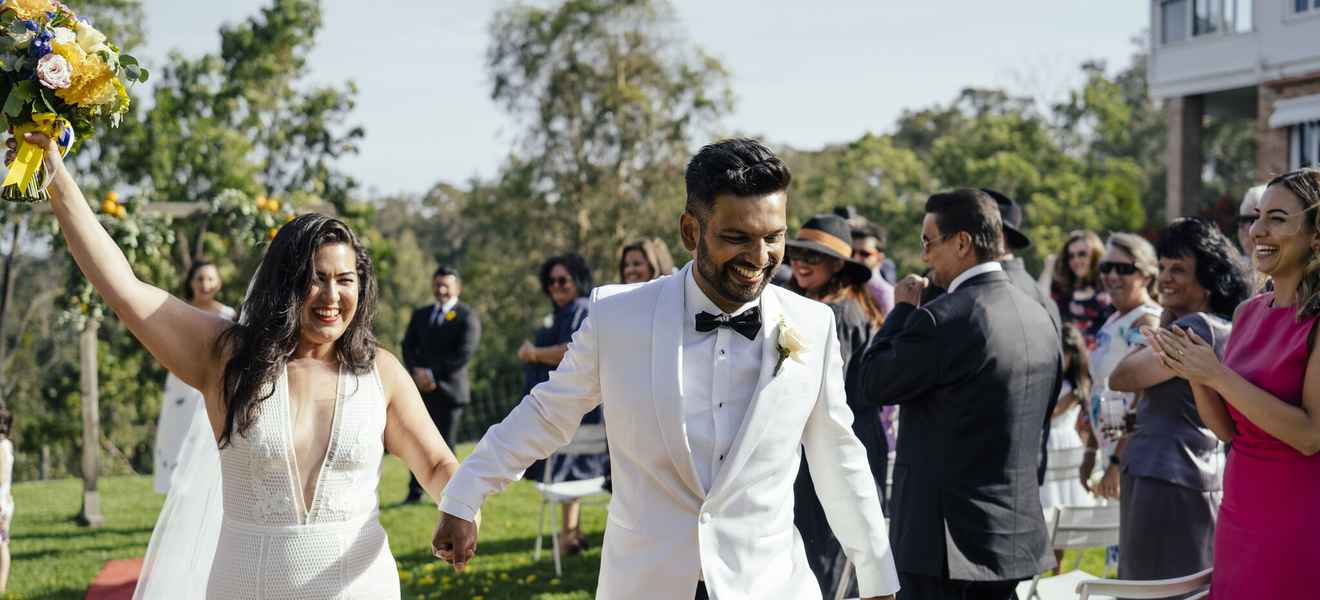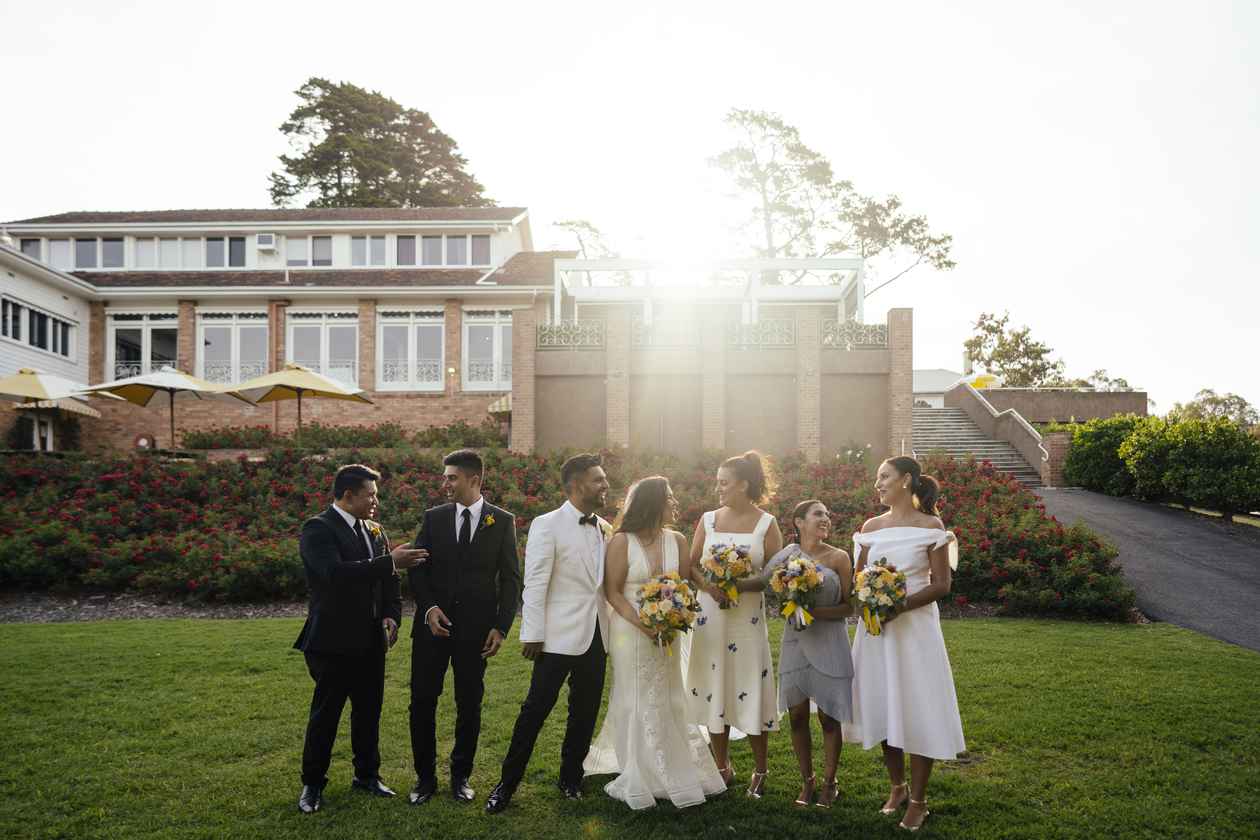 Tell us about any funny, poignant, challenging or emotional moments?

Our guests have commented how there was so much love in the room, could sense our personal touch to our wedding, and it was just fun and full of laughs. 
Our gelato cart and our fruity feel to the day, with all the lemons and colourful flowers. It was so much fun, and very us.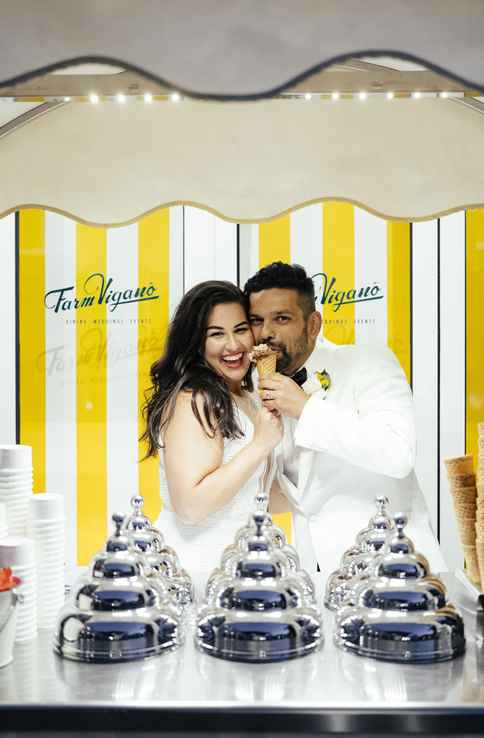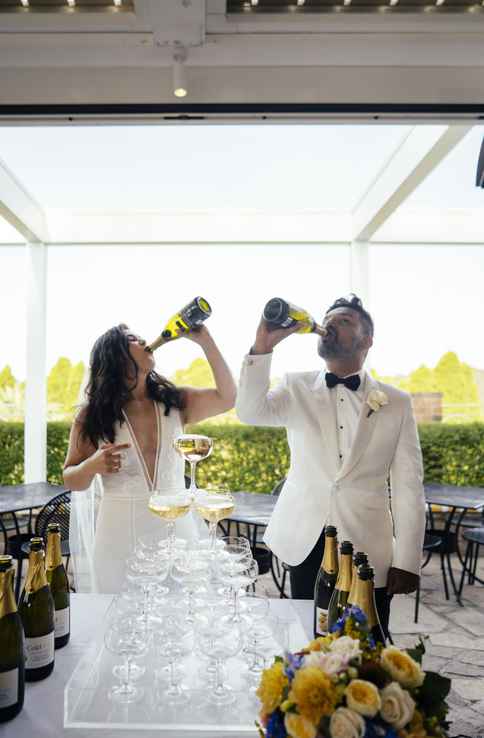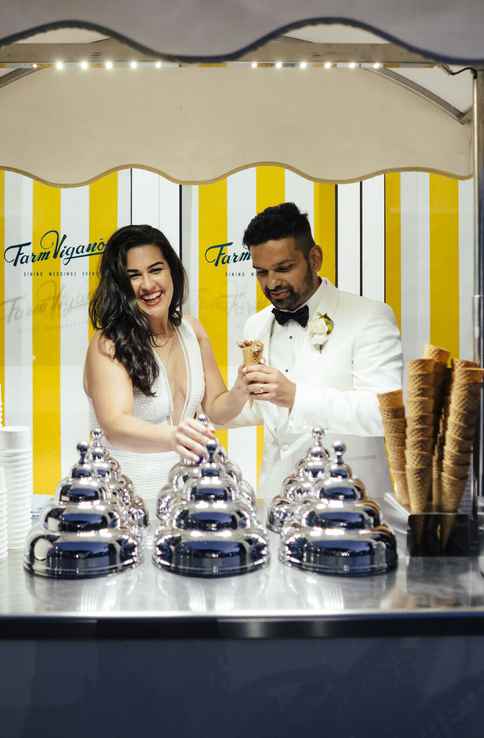 Anything else you would like to add? 

Suzie was super helpful during the planning stages, if only she could have stayed and partied with us! 
For more inspirational wedding stories, Visit Real Weddings to find your perfect Melbourne Wedding Venue or get your obligation free quote today at Farm Vigano!