"Nicole's gown consisted of double-backed silk faille with a softly draped skirt clasped with a hand made 'Linda Marie' vintage brooch.  This gown was particularly flattering on Nicole with the corseted bodice teamed with the soft drape in the skirt, drawing the eye to a focal point.  
It was stunning, simple and elegant," said Steven Khalil, Couture Designer "Mike and Nicole were looking for a relaxed and candid approach to their wedding photography; their brief was to capture the joy of the day and all the special moments, without intruding on the smooth running of the day. 
Because the wedding was on New Years Eve at the Opera House we worked closely with the wedding co-ordinator at Guillaume (now Bennelong) restaurant. The streets were blocked off and security was tight, so we brought in our equipment a couple of days prior and did a thorough location scout so we knew exactly what we could and couldn't do on the night." Brett Odgers, Photographer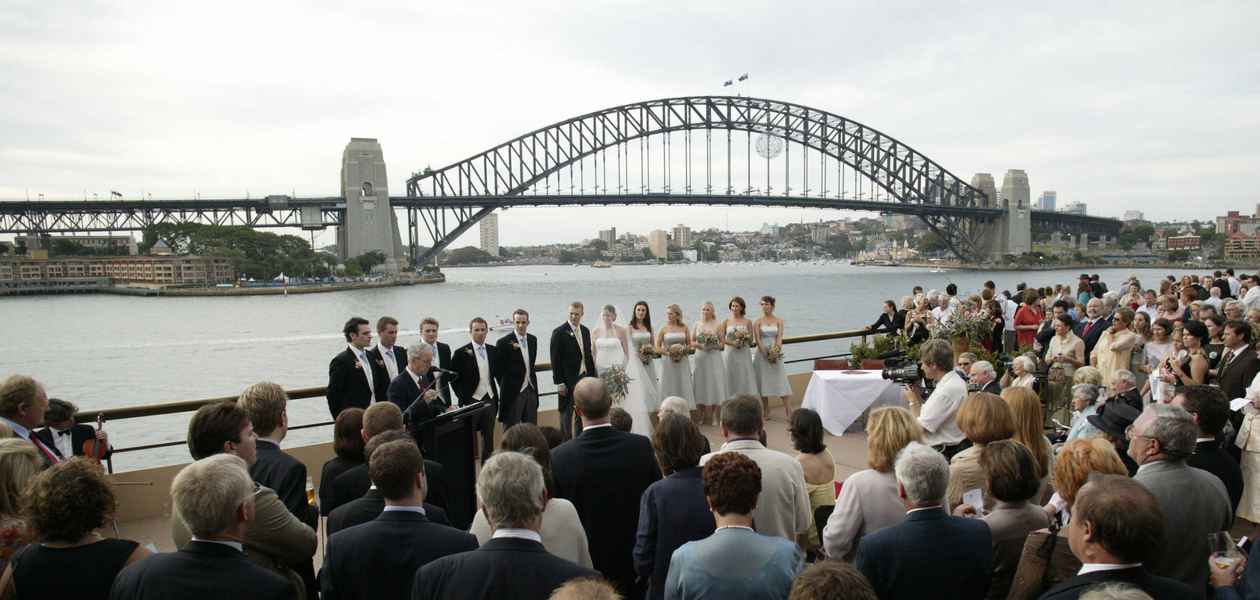 Nicole and Mike flew in only a week prior to the wedding so the first thing we did was a complete pre-production meeting at the location. In this meeting we covered everything from logistics and timing, to possible locations for the portraits. 
I think this meeting really put the couple at ease because they knew we had thought of all aspects and were prepared for any eventuality.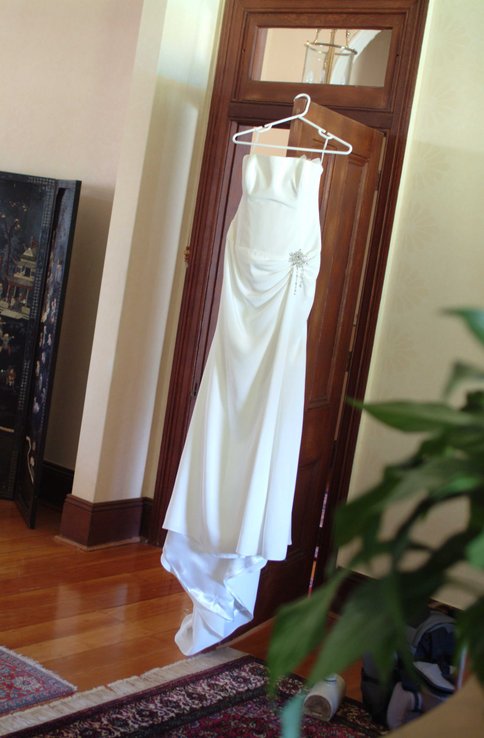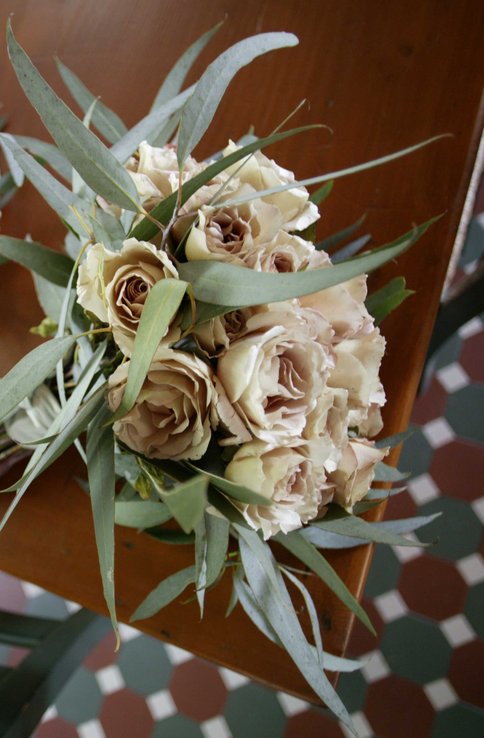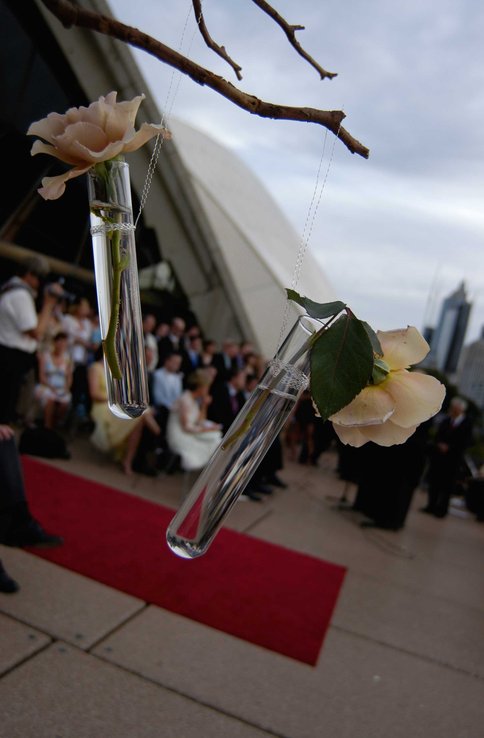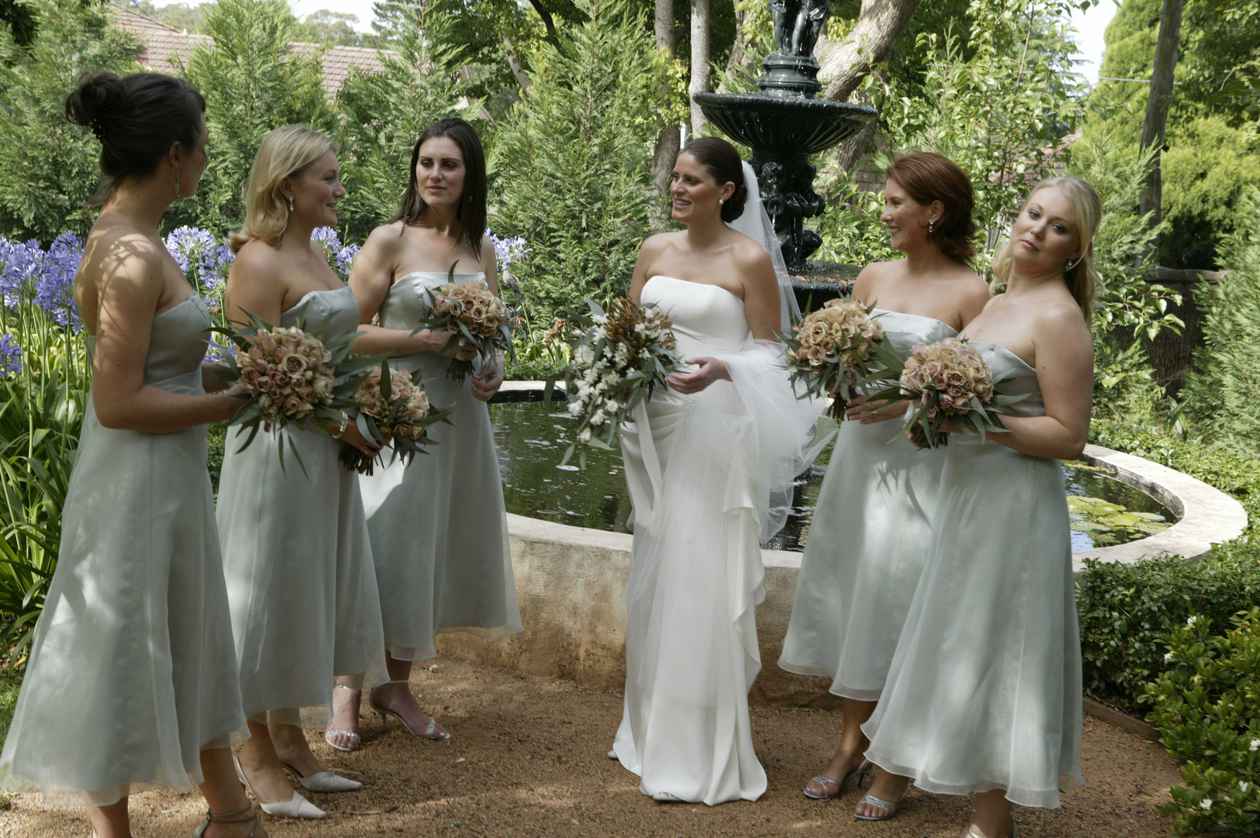 Candid photography really only looks that way on the day because we have pre-planned many aspects of the photography before we get there. So what the couple experience is a team of photographers quietly capturing the mood and feel of the day without being intrusive. 
We had a team of two photographers covering Mike and Nicole's day. Our aim is always to capture the significant moments of the day whenever and wherever they happen." Brett Odgers, Photographer.
Looking for more inspirational wedding stories? Visit Real Weddings to find the best wedding venues in Sydney!