How did you meet?
We met at work (both working in the office) two days before New Year's Eve 2013, emails started flowing every day and our first date was February 2014, James would send me flowers every month. We dated for the next 6 months and on august 14th 2014 we went official.
 13th of May 2016 James booked a weekend away to Palazzo Versace on the gold coast Queensland, the next night 14th of May 2016 we went for dinner and went for a walk around the grounds of the hotel when we got back the room was candle lit with strawberries and champagne and rose petals on the bed in the shape of a heart, the bath was run and music in the background.  I thought it had to do with our anniversary as James would do something every month on the 14th. We sat in bed chatting and he came over to my side on his knees and handed me the Versace post card which read "Nicole will you marry me". He didn't have the ring on him as he didn't want me to find out so he had his parents waiting for us on arrival at the airport with the ring and flowers.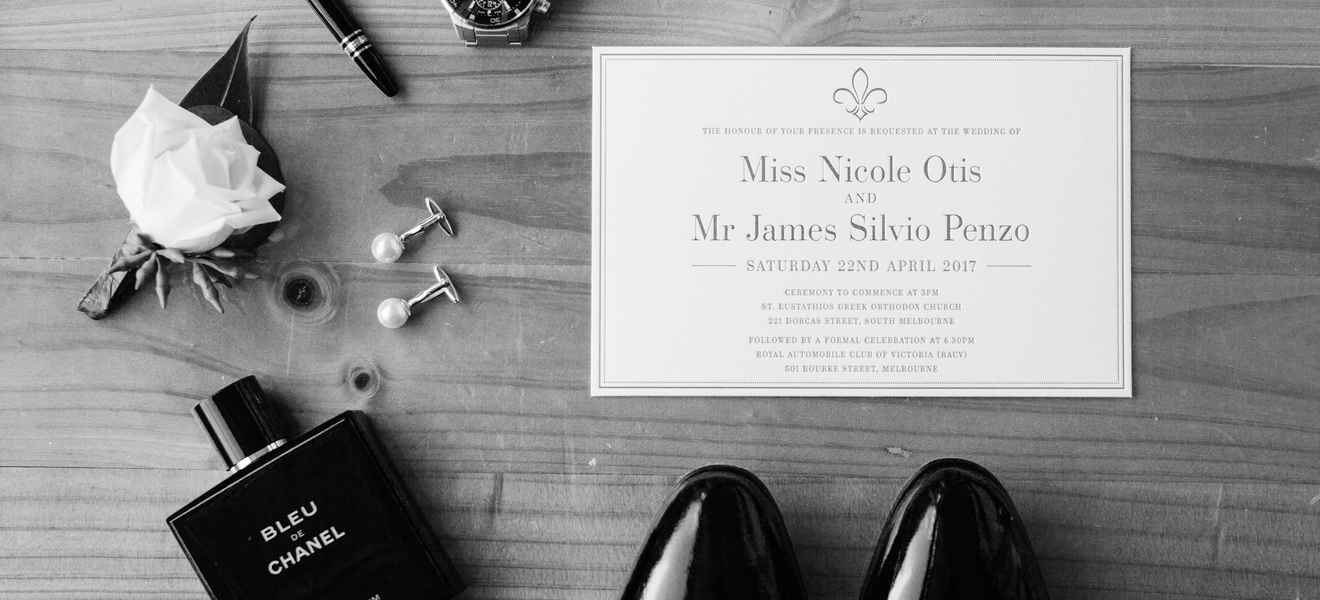 Describe the planning of your wedding...
I started planning from May 2016, I'm super organised – and planned everything myself.
We knew what type of wedding we wanted – church and venue were the first bookings we made. We chose the Royal Automobile Club of Victoria because James' great grandfather had been a member, which was passed on to his Grandfather, which was passed on to him. We also had out engagement party there and had the chance to experience the service which was grand and perfect. (Exactly what we wanted)

The church is the regular church we go to and we know the priest, I also was christened by the Bishop so I wanted him to marry us – He made an exquisite and very personal speech at the end of the ceremony (as he knows my family also) which made everyone including himself tear up.

The next was my dress and the girls – I knew I wanted them to be grand and elegant – I went with ivory for everyone and had them made.

I had used most suppliers for my engagement party so everything fell into place quite easily.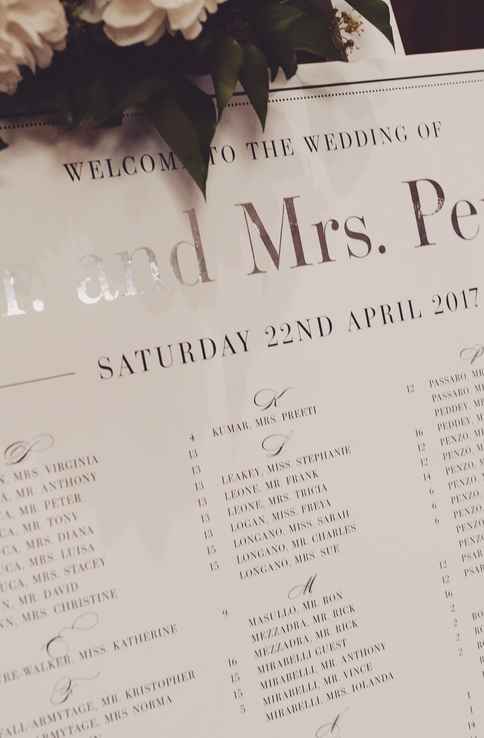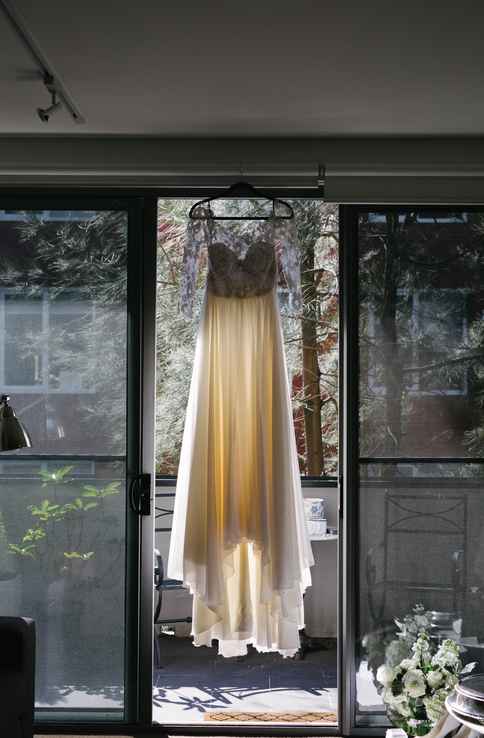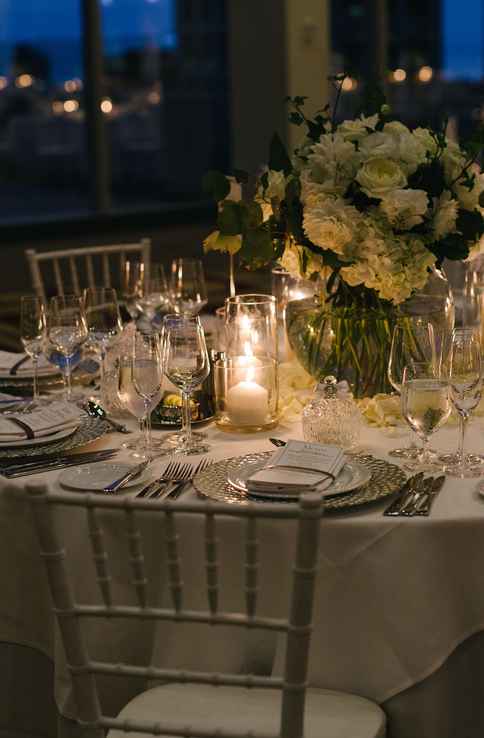 Describe your wedding day...
The Wedding day went very smoothly – everything went according to plan.
I had stayed at our home the night before and James had gone back to his family home.
I was very emotional staying home without James and that built the nerves for the following day, which led to me breaking down into tears when I met him at the Alter.

How did you choose your venue and location?

The Ceremony was perfect and dressed with flowers exactly how I wanted. We walked out as everyone was waiting for us at the bottom of the stairs, and two giant confetti poppers blasted on top of us it was so magical and exciting.

The reception was delightful; I had completely changed and altered the menu for the wedding for a more high end experience, and it worked perfectly. We had the Baker Boys band who were amazing and had everyone up right through. We danced to Michael Bublé - You and I for our Wedding Dance. Our Bridal Party entered the venue to Michael Bublé – Everything. I had my niece as flower girl and her parents walked her in.

We had our very good friends Alexander and Katherine as Best Man and Maid of Honour who we also met at the same job, and who are also engaged to be married 2018. Our bridal party was intimate and very meaningful to us. .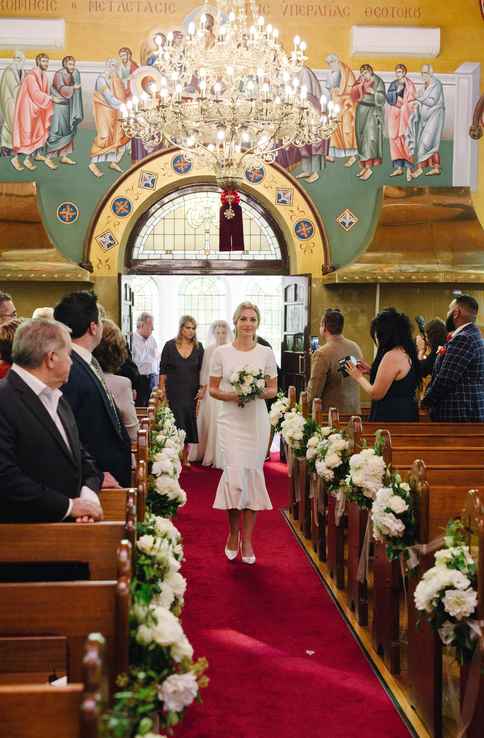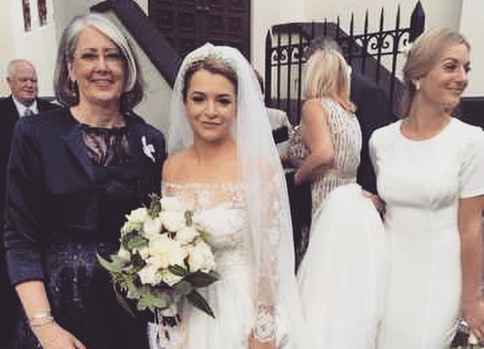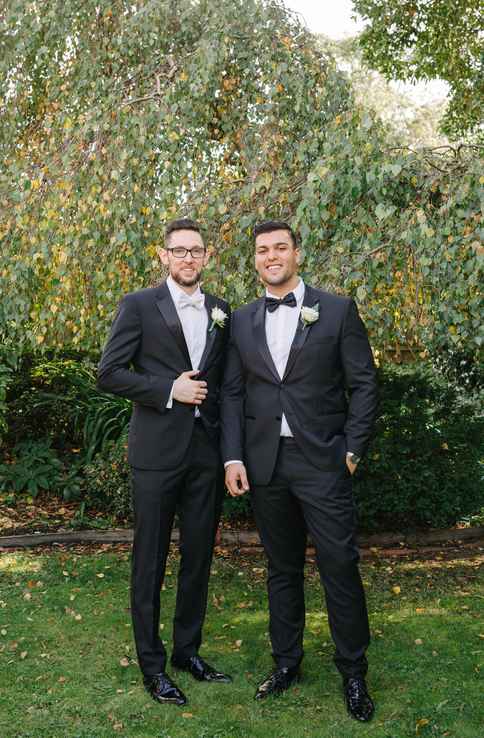 What Styling did you choose for your wedding?

The styling of the Wedding was white, silver, ivory and very formal. My focal decorations were flowers.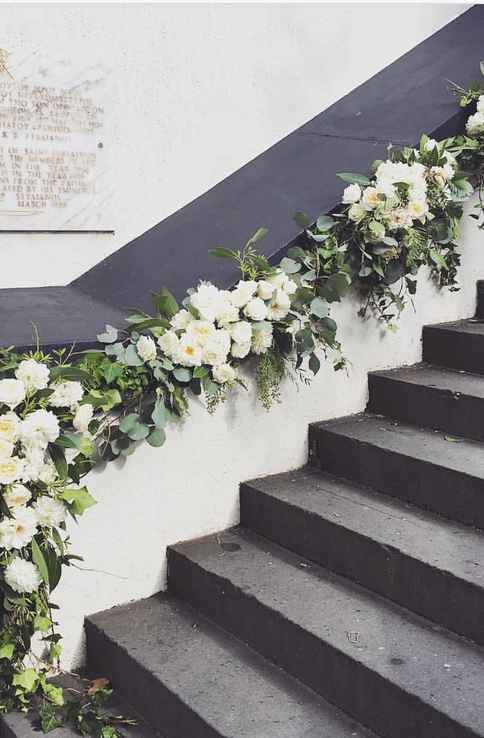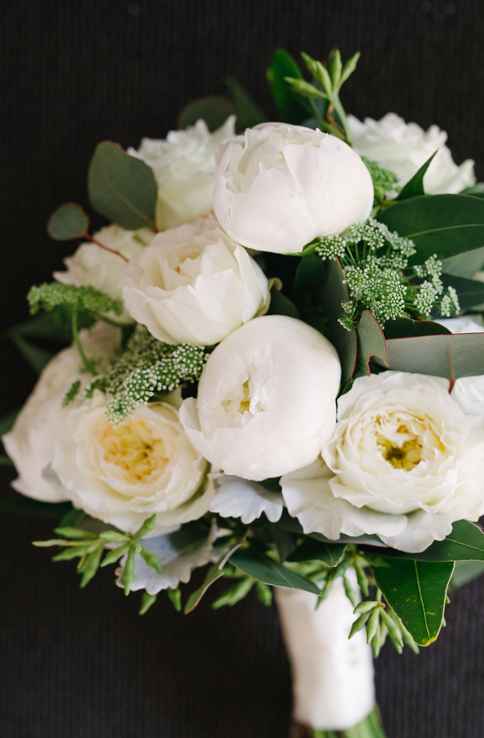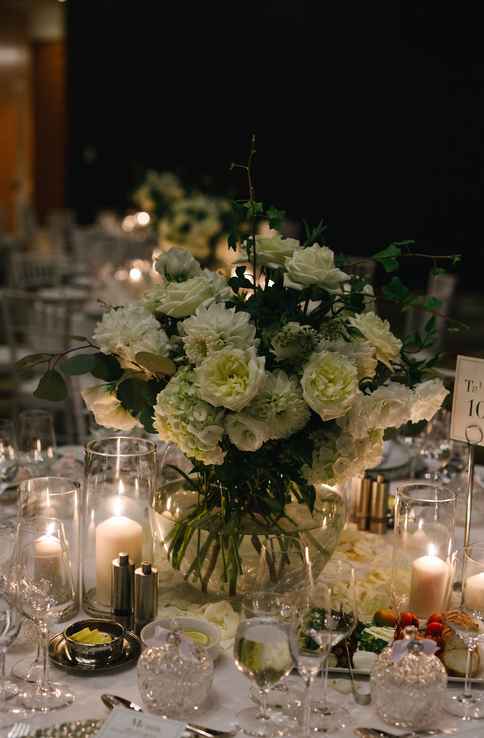 What unique details/ideas did you have?

My favours were small crystal round jars with sugared almonds inside, and a white bow with a chanel camilia flower on top.
I had big letters in front of the bridal table that read James & Nicole covered in flowers.

I had a harp playing as guests were arriving at the church and witness pins made in Europe with a white bow and silver cross for ceremony.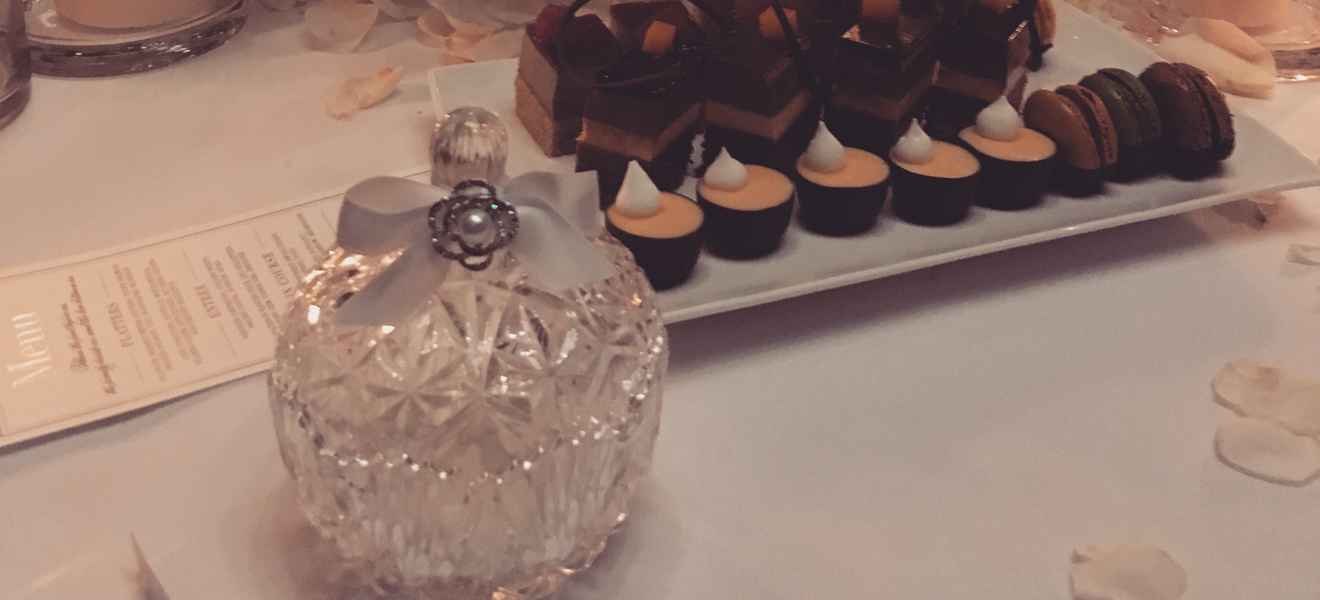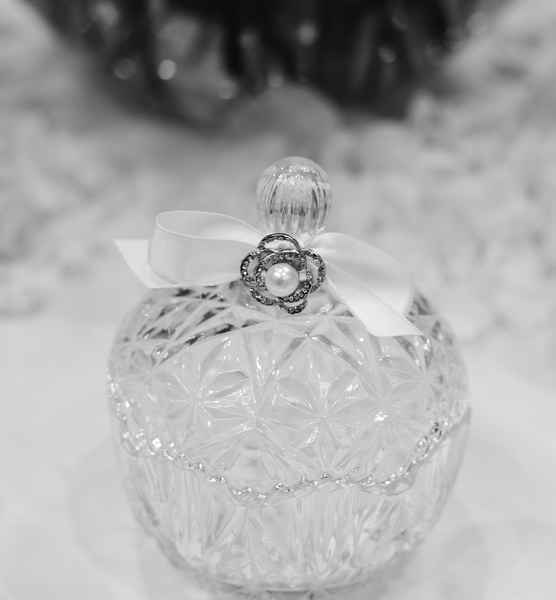 How did you go about choosing your flowers?

My Mother in Law knows Lesley from Dogwood & Co who has been in the industry for a while.
I had a very ethereal theme with the flowers lots of greenery, David Austin roses, peony's, hydrangeas – I had big fish bowls as centre pieces with 3 sets of 2 candles in cylinder vases around the fish bowls and rose petals in-between the table.
Did you any use any family traditions or heirlooms?
My Mother in Law gave me a piece of the lace off her Wedding dress which I had sown into my wedding dress.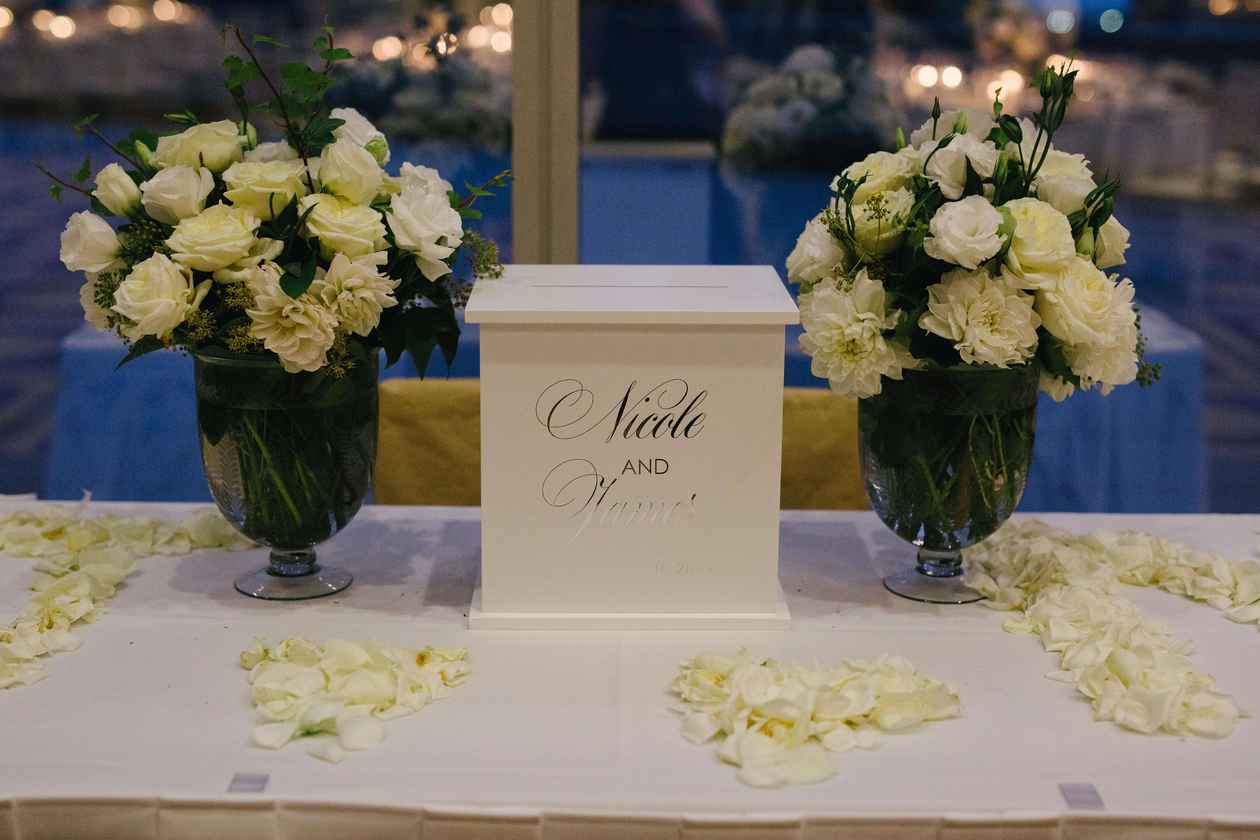 Describe the style of the wedding outfits, in particular your gown, and how you chose them.
Gown: Off the shoulder, French lace covered bodice with long fitted sleeves and a very soft ivory full skirt.

I also wore a very grand crown by viktoria novak with a long flowing veil with lace beading at the bottom.

Groom's attire: formal black hugo boss tuxedo, ivory givenchy bow tie and white shirt - patent leather hugo boss shoes, lanvin pearl cufflinks   

Maid of Honour: Same fabric as my skirt, very fitted, buttons down her back, round, neck, peplum at knee – fresh flower comb in her hair and stud/drop pearl and diamond earrings

Best Man: same tux and shoes as groom, black bow tie and cufflinks from hugo boss

Flower girl/Page boy: same fabric as my skirt, round neck, fitted to under chest, with bow at the back and buttons, at calf length full skirt, ivory shoes with buckle and ivory stockings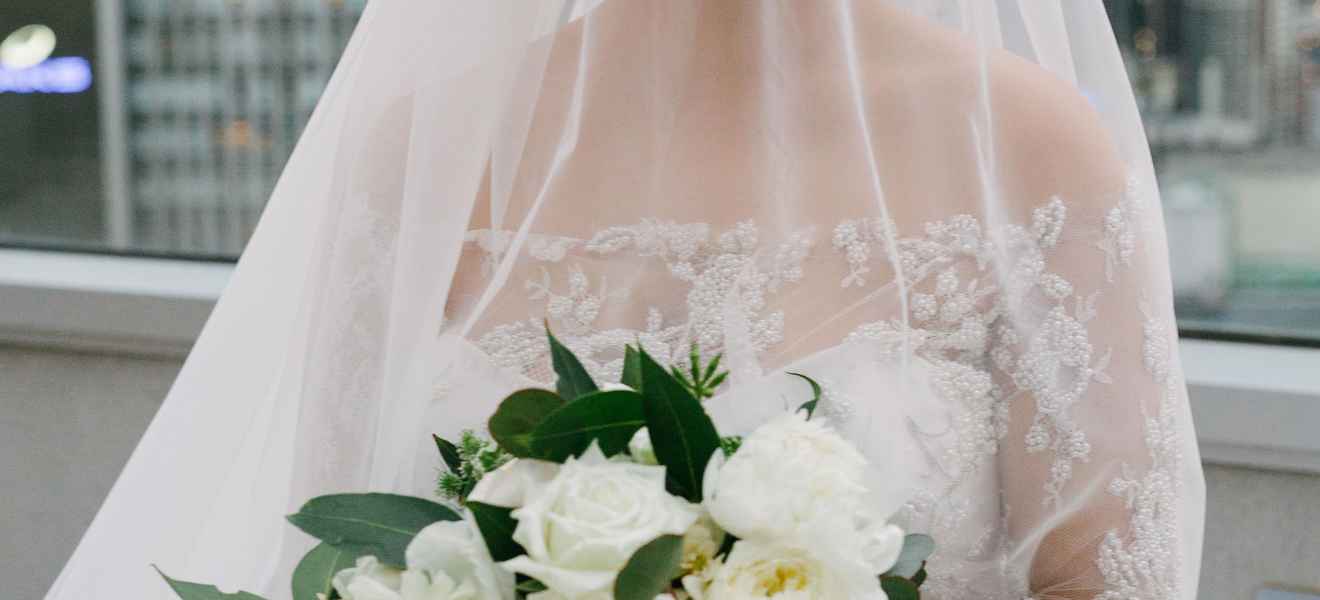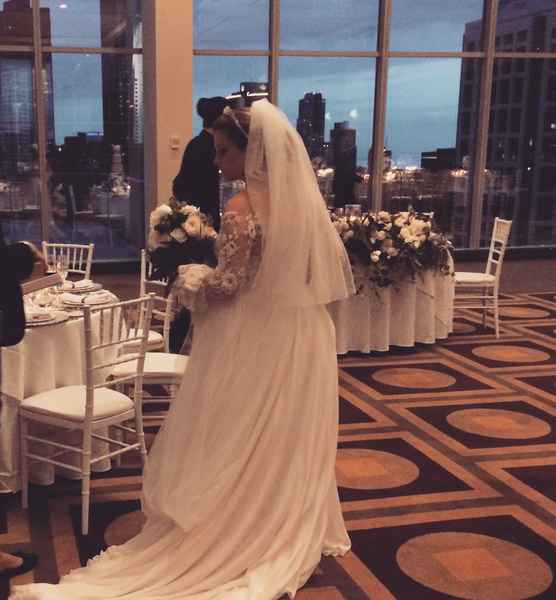 Tell us about any funny, touching or emotional moments?
Funny – Our MC was James' best friend from high school who is an aspiring actor in Canada – His opening speech was fabulous, how he met James all those years ago as a tall kid with glasses and how nothing has changed.

Emotional or touching – All speeches had so much love and uniqueness to them they meant a lot to us.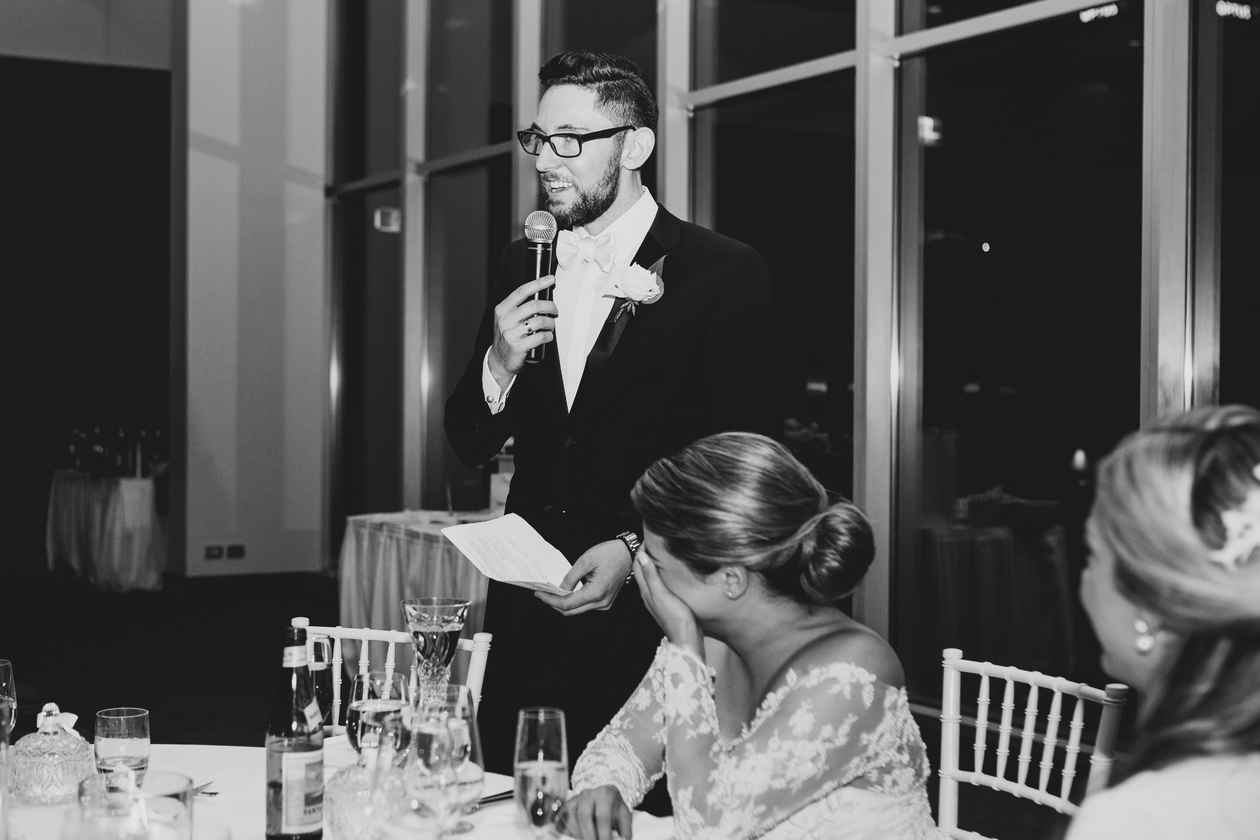 What do you know now that you didn't know before your wedding? Do you have advice for other brides/couples?
Enjoy every minute of planning and be organised – your wedding should reflect exactly who the couple are together.
Did you use a registry? List some of your favourite gifts.
No registry only wishing well.
What song did you choose for your First Dance and why?
Michael Bublé – You and I
I've been a huge fan since I was 14 and always wanted that song as the lyrics are very fitting for James and I.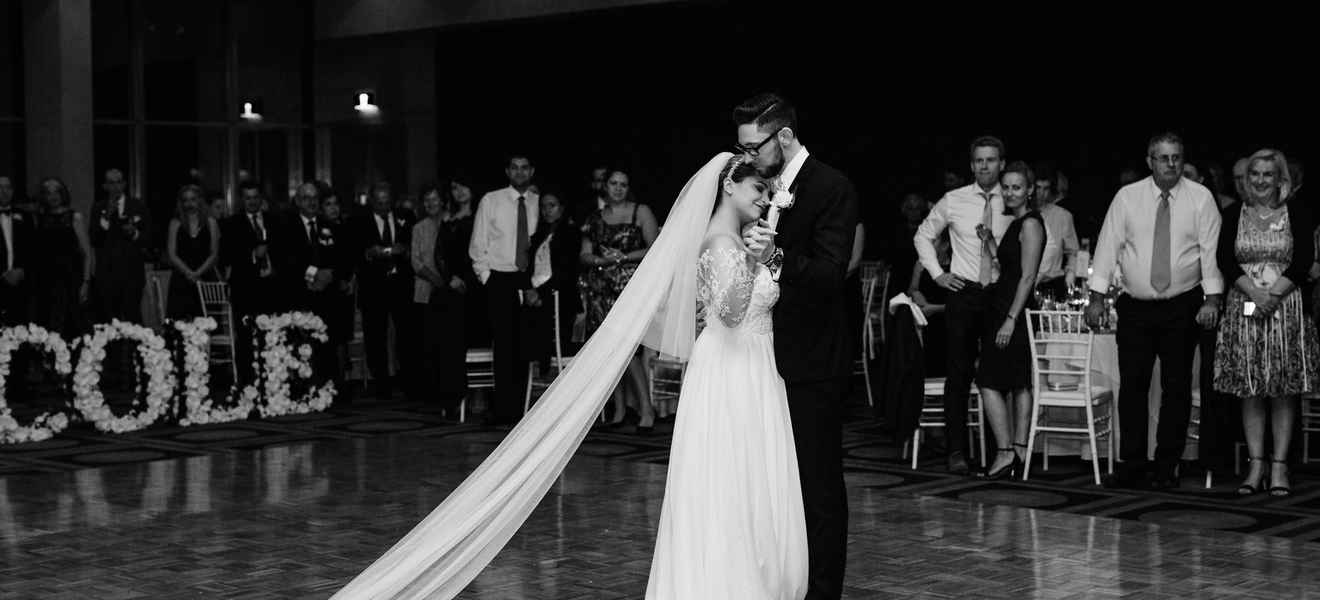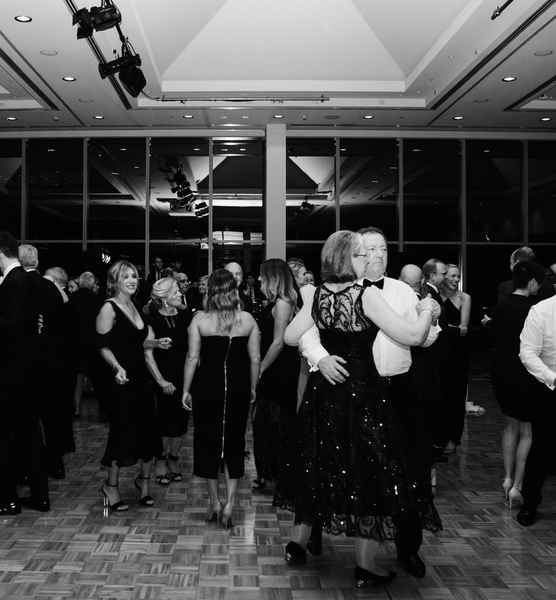 Describe your wedding cake.
5 tiers ivory with silver foiling steps in-between two tiers filled with lemon poppy seed.
Scroll applicate and fresh peonies on top.
Describe your wedding stationery and invitations.
Very formal white and silver foiling – letter pressed. We had a welcome board, seating chart, table numbers, menus, church programs all printed from the same supplier and matching.
For more inspirational wedding stories, Visit Real Weddings to find your perfect Sydney wedding venue or get your obligation free quote today at Royal Automobile Club!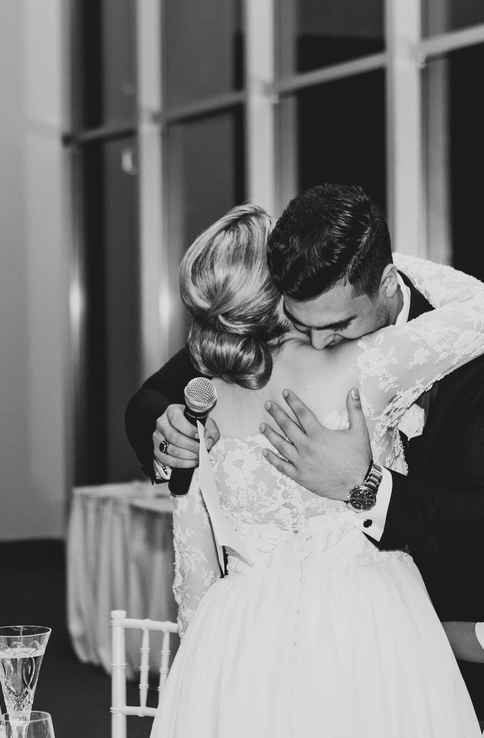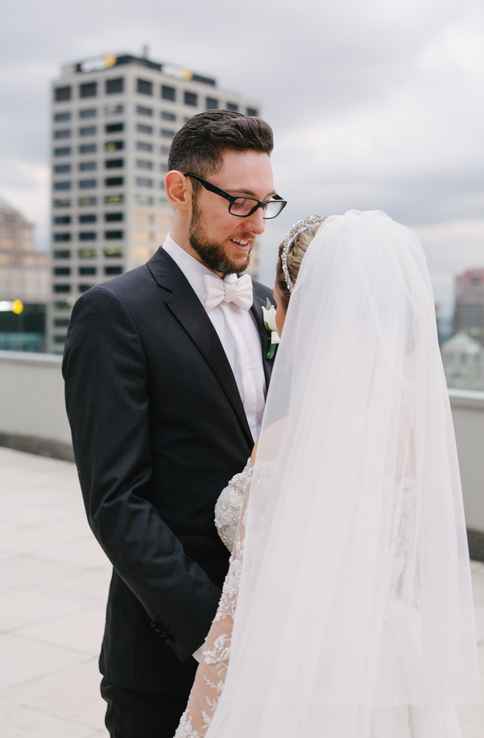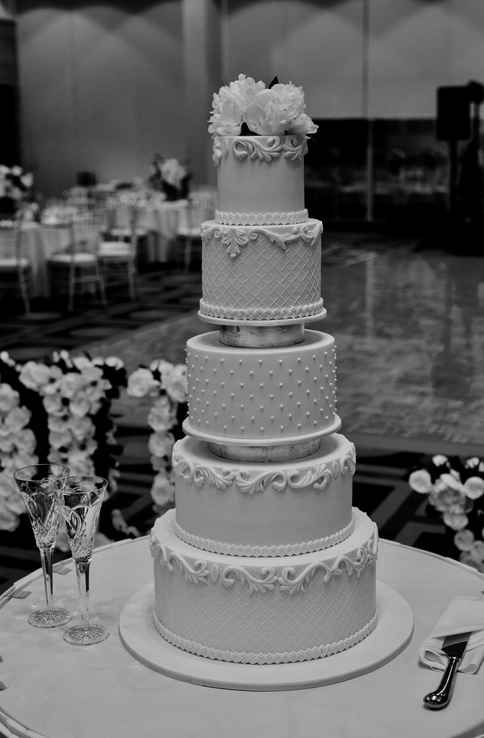 SUPPLIER LIST
Gown: Tania Stokes | Shoes: Manolo Blahnick | Crown: Viktoria Novak | Photographer: Madeleine Chiller | Ceremony Location: 221 Dorcas Street, South Melbourne, Victoria, 3205 | Reception Venue: RACV City Club, 501 Bourke Street, Melbourne, Victoria, 3000 | Reception Caterer: RACV | Reception Decorations: Harbourside Decorations | Flowers and Floral Decorations: Dogwood & Co | Cake: Cake Ink | Stationery: Lauren Skorsis | Groom's Attire: Hugo Boss  | Groomsmen's Outfits: Hugo Boss | Bridesmaids' Outfits: Kay Elizabeth | Bridesmaids' Shoes: Georgie's Wedding Shoes | Bridal Accessories: Viktoria Novak | Flower Girl's Outfit: Kay Elizabeth | Music: Baker Boy Band | Priest: Fr. Chris Dimolianos | Transport: Always Classic Cars | Hair: Suite J St Kilda | Makeup: Chanel Boutique Chadstone | Gift Registry: Wishing Well | First Night: Royal Automobile Club Of Victoria Honeymoon: Athens, Santorini, Mytilene, Rome, Florence, Pompeii, Positano, Amalfi | Additional Suppliers: Inbloom Floral Design