How did you meet?

Our best man set us up. He was dating my best friend in high school and loved going on couples dates. We had a free period at school so met up at the local shopping centre. Peter asked me to be his girlfriend on June 2008. We spent almost all our time together and became best friends. We traveled together and saved for our first home. Have now been together for 11 years and living together for 3.5 years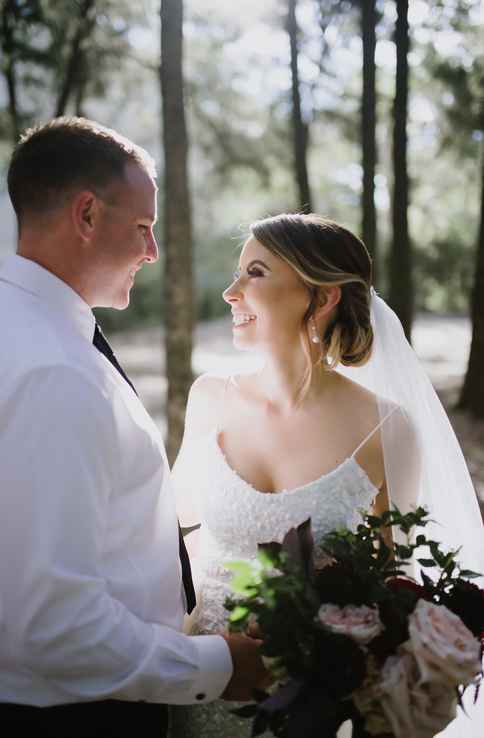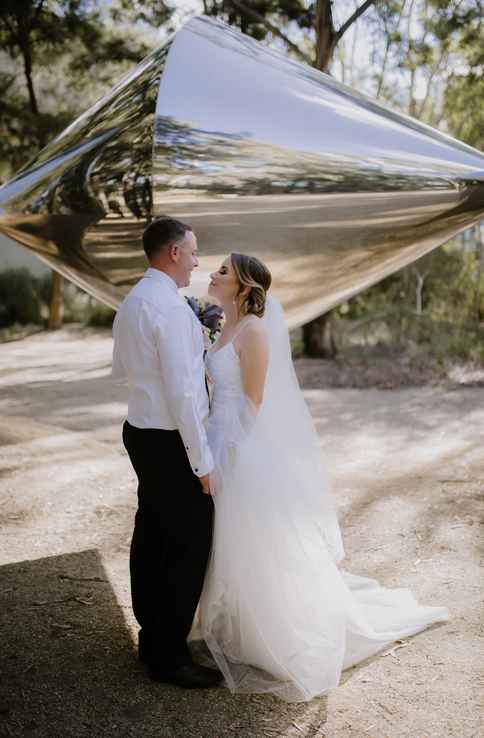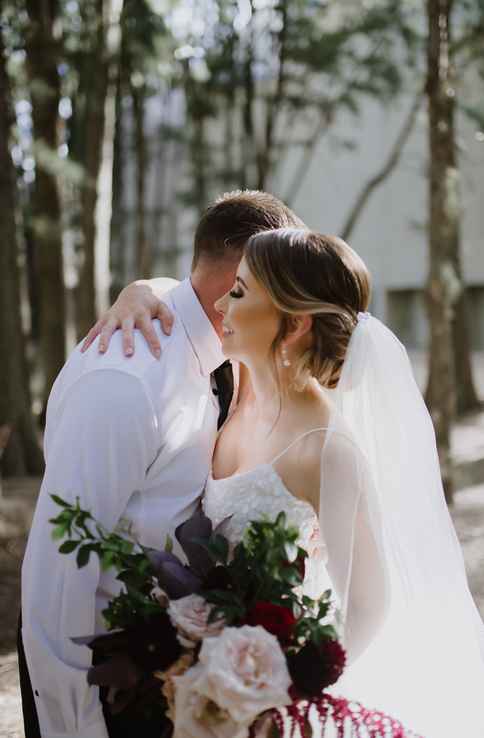 Tell us about the proposal.

We had gone down to our family coast house for the Christmas break and went out for a ride on the Jet Ski. We rode out through Batemans bay to Long Beach when Peter exclaimed he had spotted something in the water and jumped off, returning with a ring in his hand. He asked me to marry him. We continued riding the Jet Ski up the river to Nelligen, had a picnic, and headed back to the bay. After getting back to Batemans Bay and loaded the Jet Ski on the trailer, Peter got down on one knee and proposed again. He told me that this ring was the real thing and other was costume jewelry as he was too worried he would lose it in the ocean.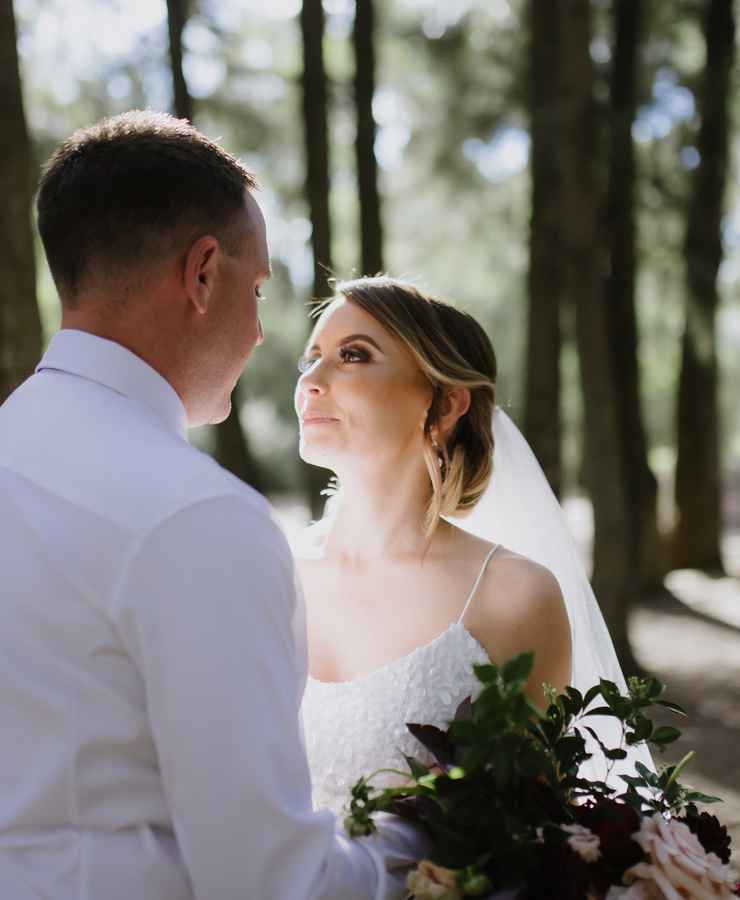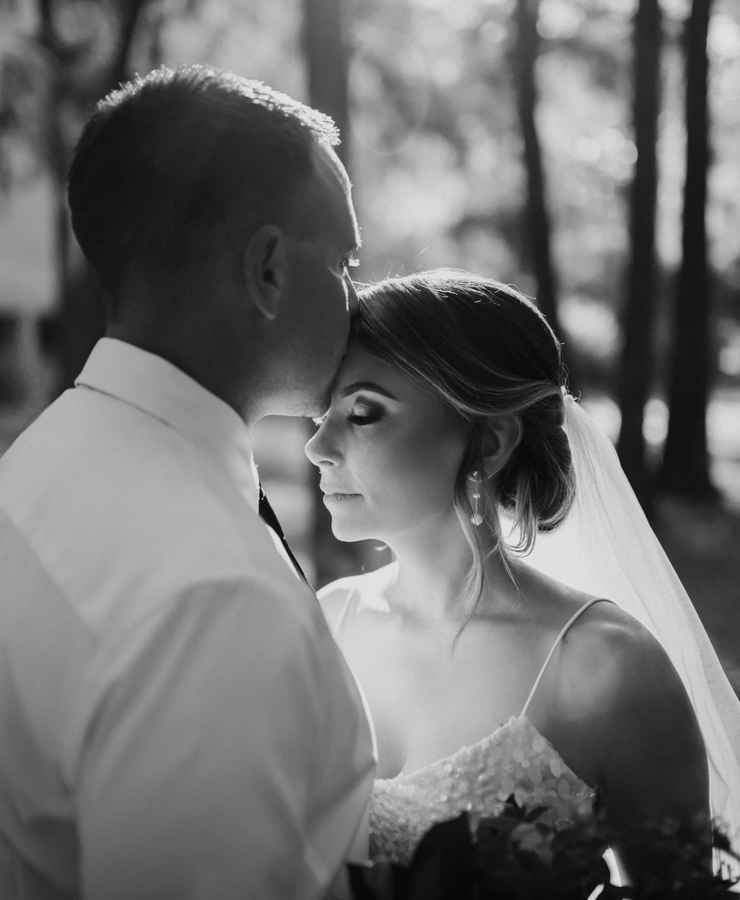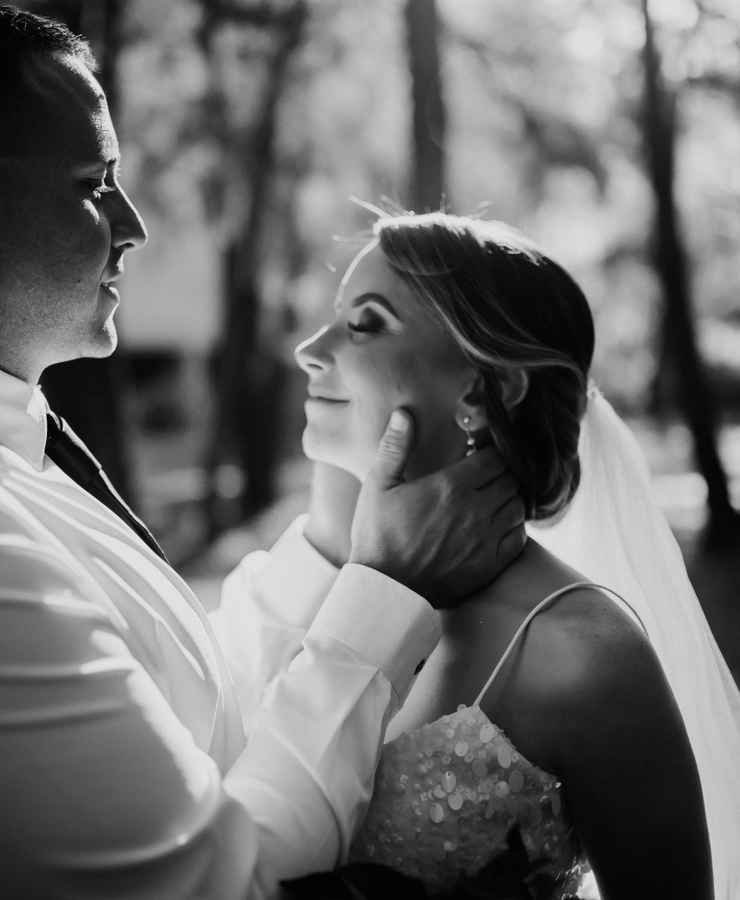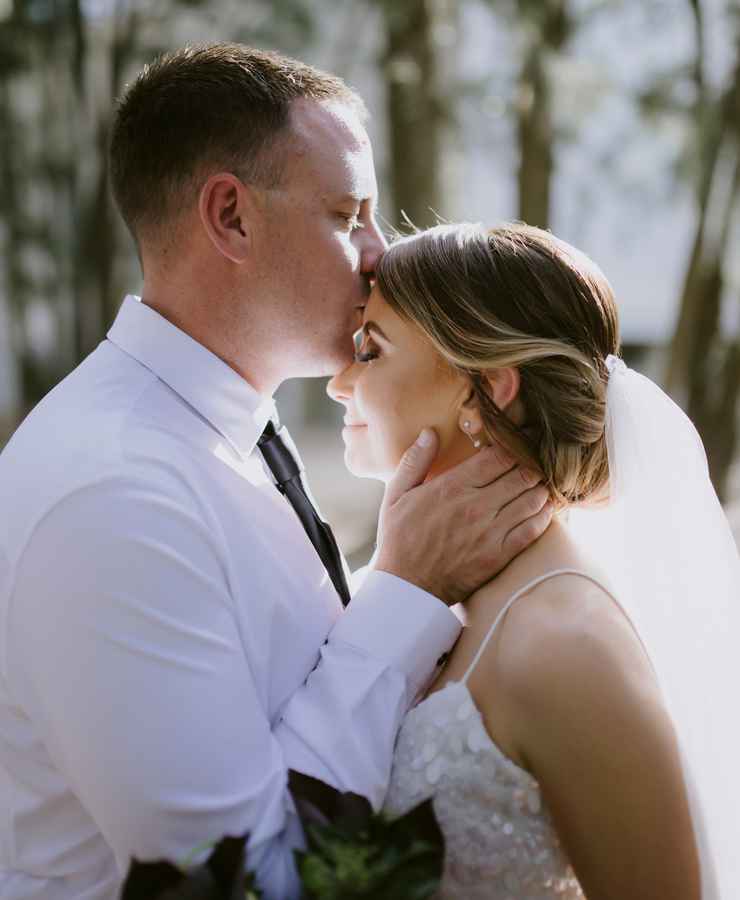 How did you choose your Venue and location? Why?

We wanted to have the wedding in Canberra. We liked the idea of having both the ceremony and reception in one location. I love older architecture and picked Hotel Kurrajong for its character and charm. The venue has been renovated with a modern art deco style, which I adore. Plus the wedding packages fit our needs and they were very willing to accommodate our request for variations such as changing the beer to our preferred choice.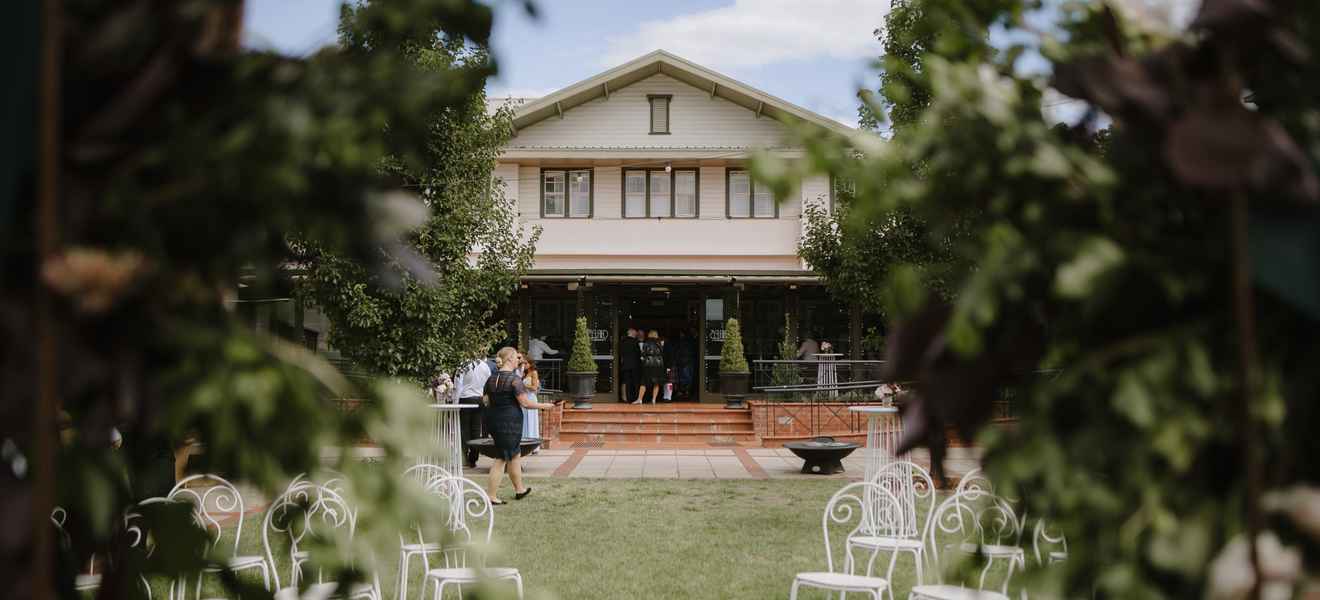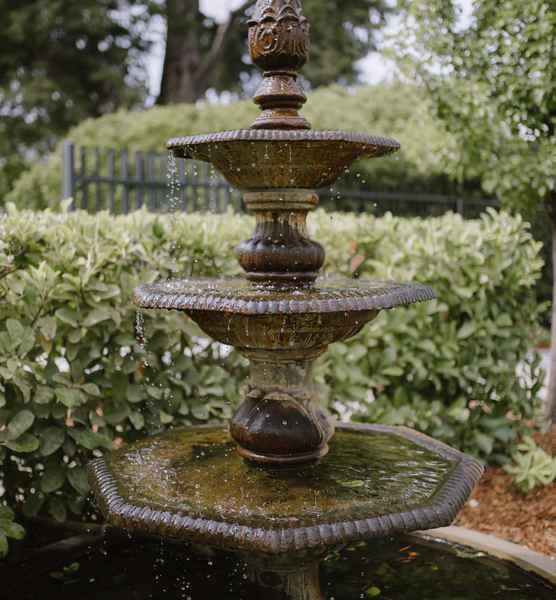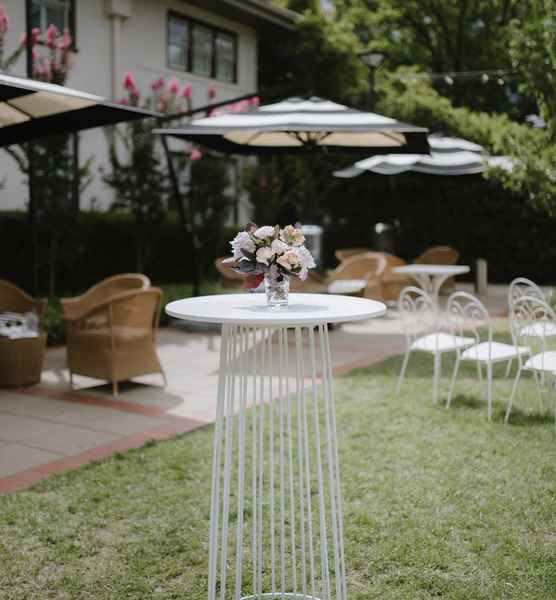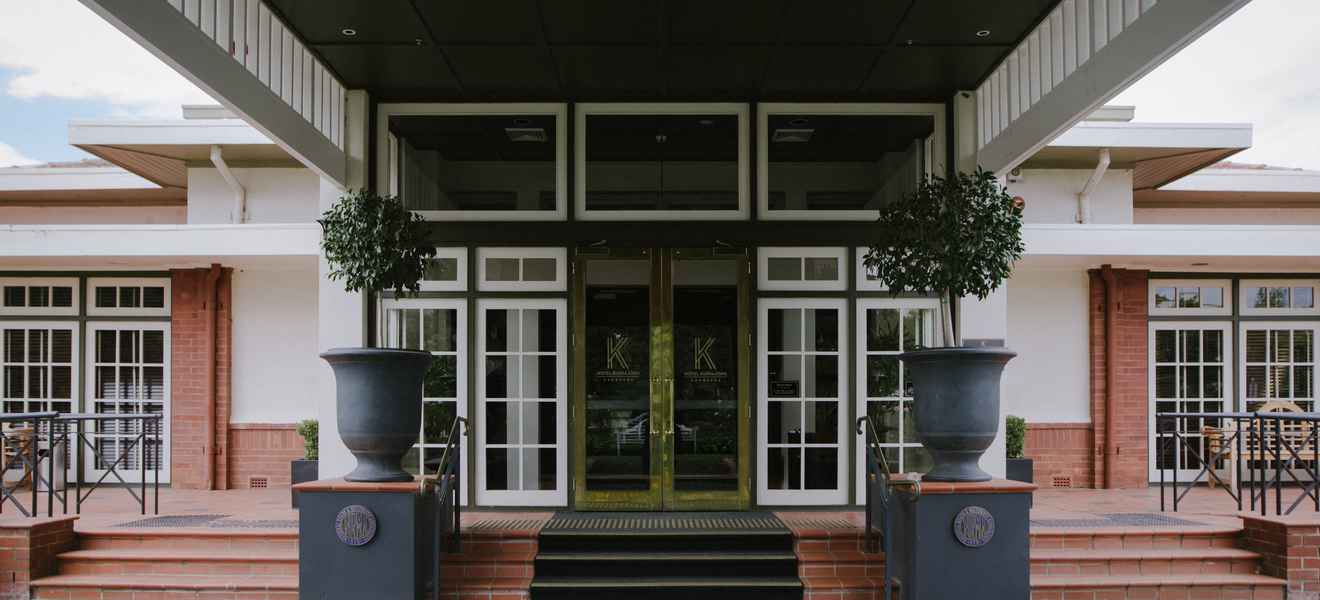 Tell us about your Gown(s) / Suit(s) (style, how you found it, what you loved about it). What about the bridal party fashion choices?

I really liked the long-sleeved lace fitted lace dresses and Peter really likes the princess wedding dress look. I am a shorty and found almost all dresses of both those styles swapped me and weren't flattering. My bridesmaid suggested KWH. I loved the modern and elegant look of these dresses while also being simple and clean cut. I wore the Anya Gown with the Alice Train by Karen Willis Holmes (KWM). I paired the train (overskirt) with the dress to accentuate the way the dress feel and give an aspect of that princess look I knew Peter liked.
The guys wore a simple look from Tarocash. They just wanted to be comfortable. We were concerned it would be too warm with blazers so didn't bother.
The bridesmaids had a choice between nude, burgundy or black. The same few dresses kept being circulated in our discussion and in the end, two of the bridesmaids shared the same choice of dress and I made the executive choice on that.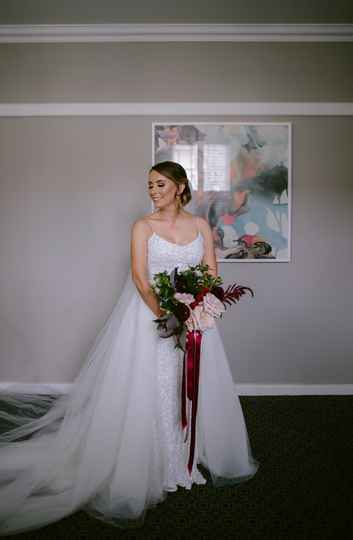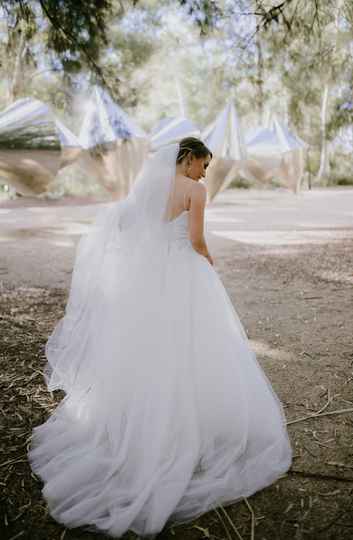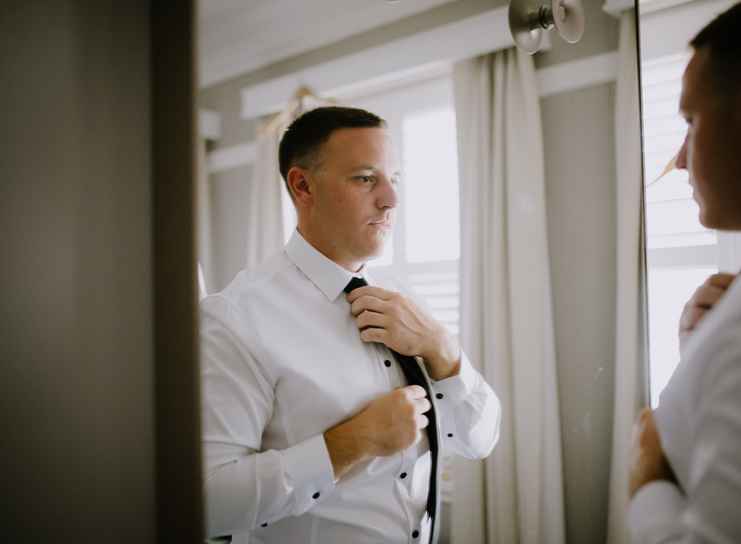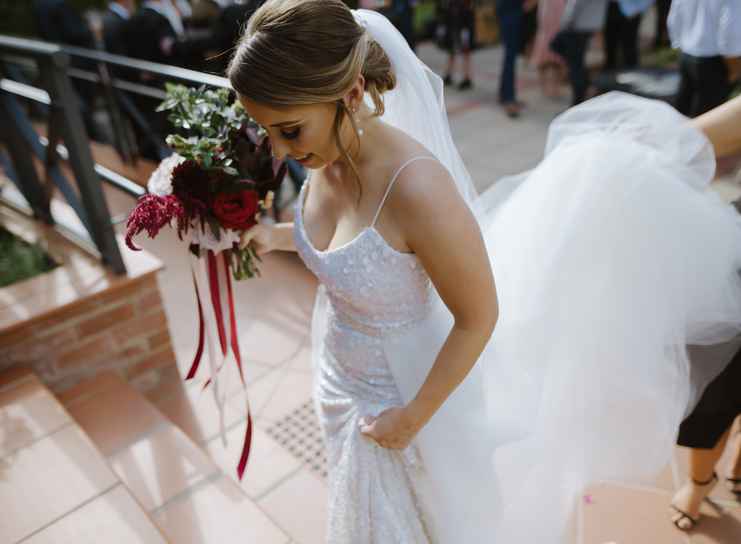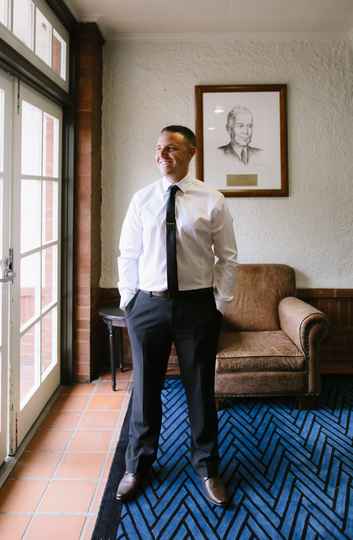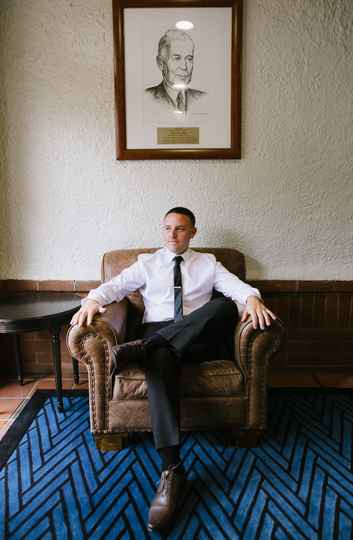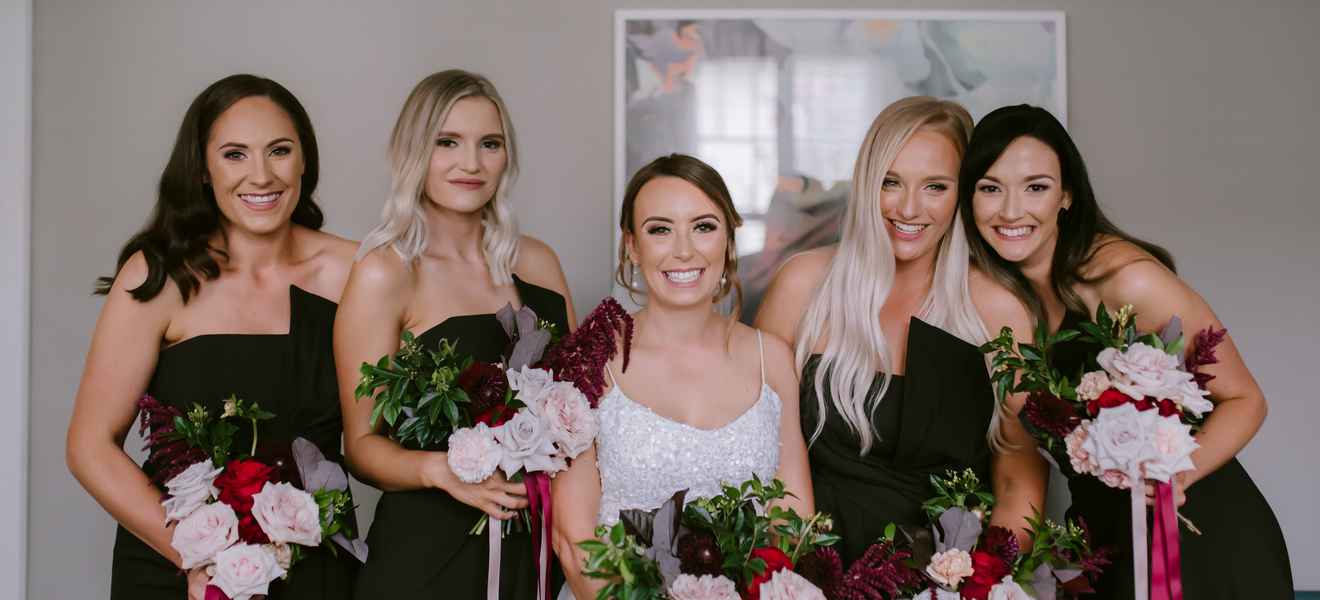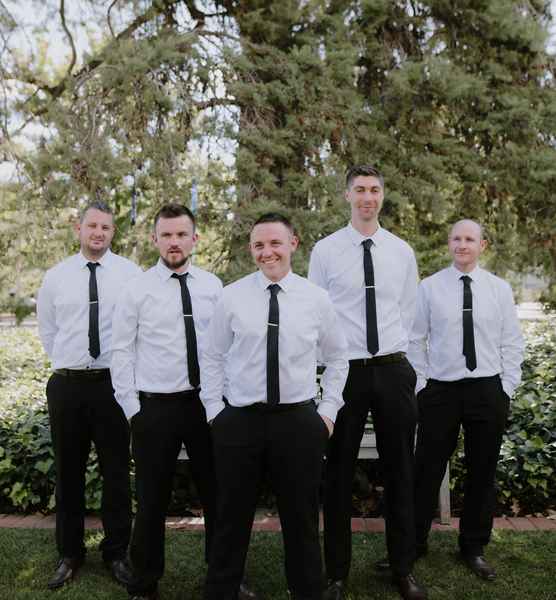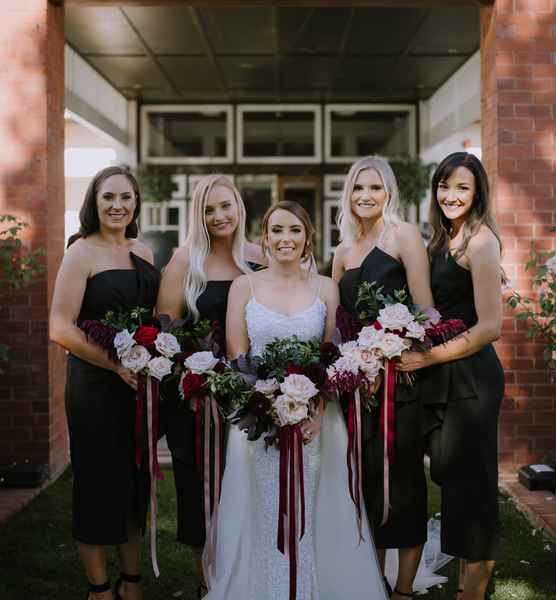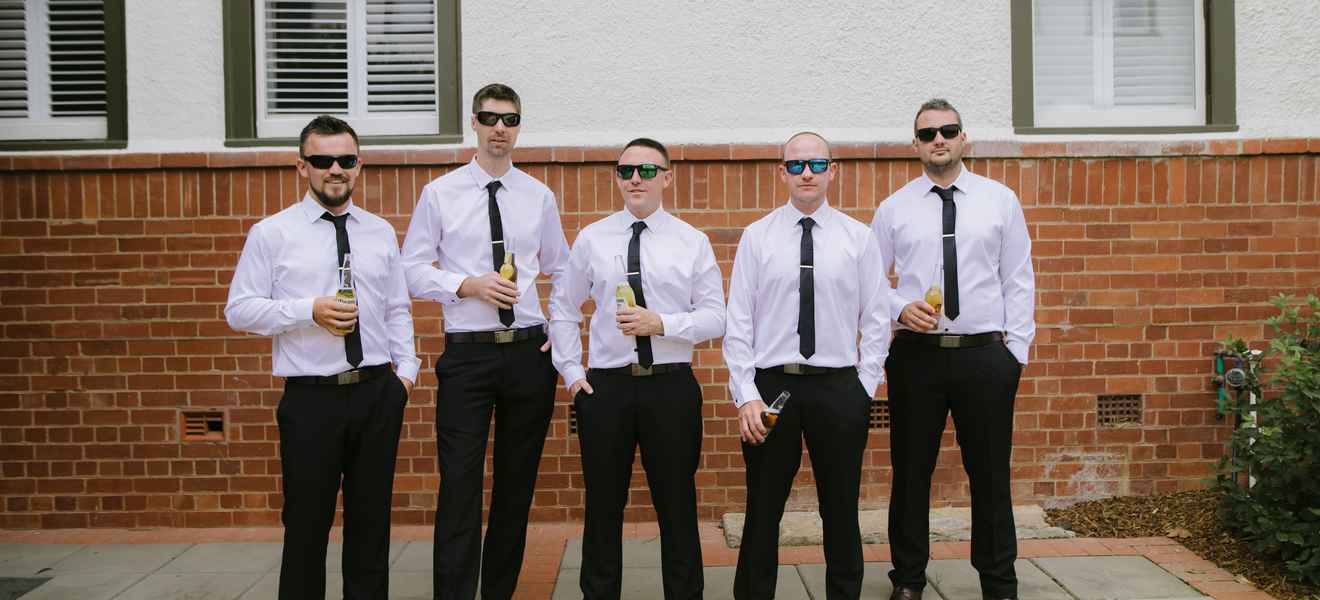 What Style / Styling did you choose for your wedding? (eg: colour scheme, flowers, stationery, cake, transport, details, themes, inspiration, the overall "look and feel")

The overall theme was an old-worldly charm, inspired by the hotel's lobby.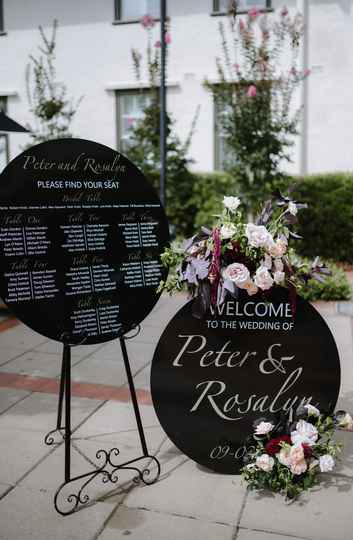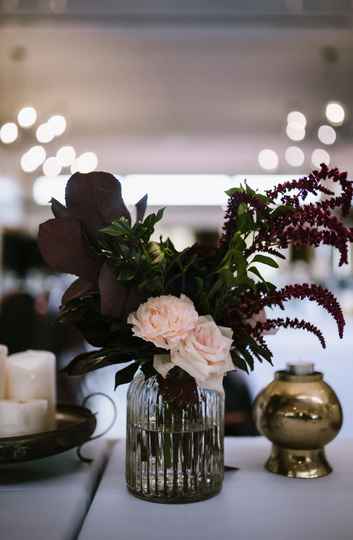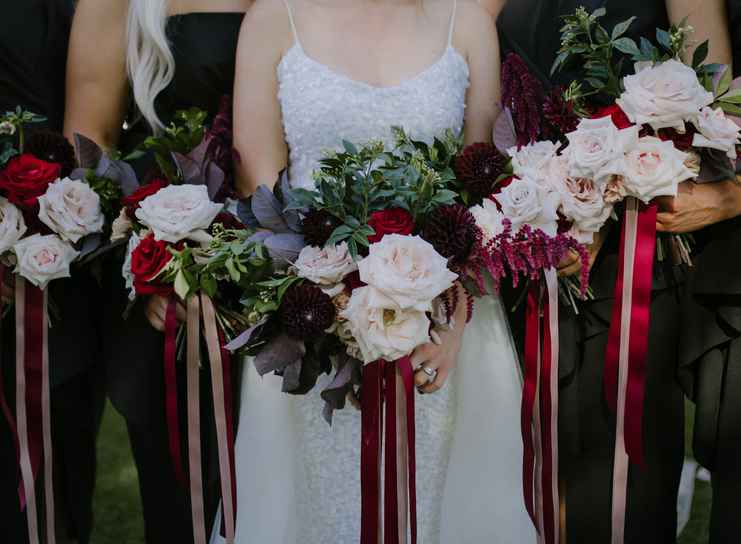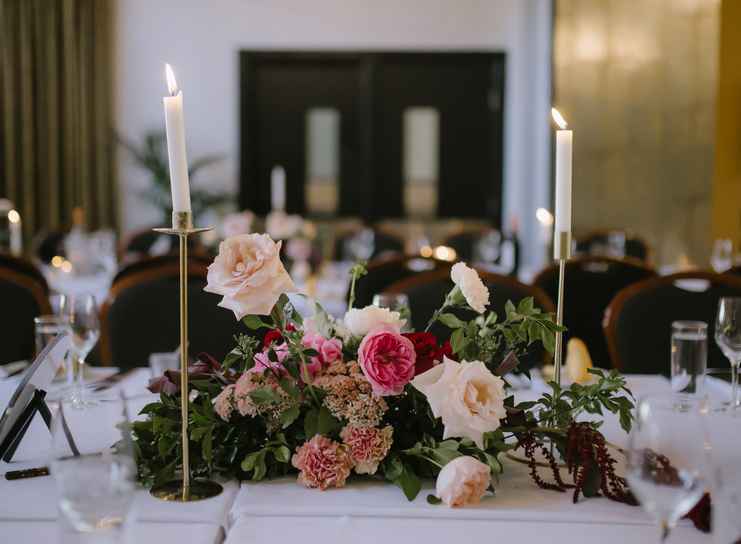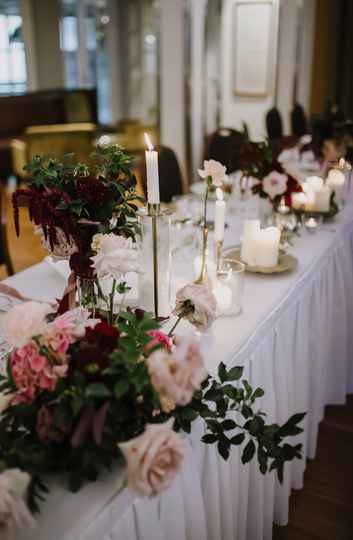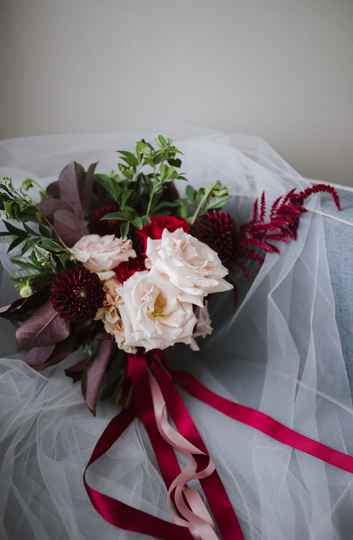 What were the highlights of your day?

The cake! Not only did it look incredible it was delicious.
The entire day was pretty relaxed, had a great atmosphere and enjoyed being pampered.
Having some of the most important people in our lives share our day together. Including Peter's little cousin FaceTiming us from the UK.
Finishing off the night everyone signing The Horses by Daryl Braithwaite together.
Most importantly, being able to marry my best friend.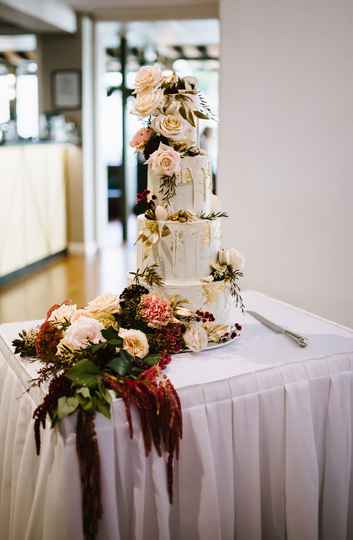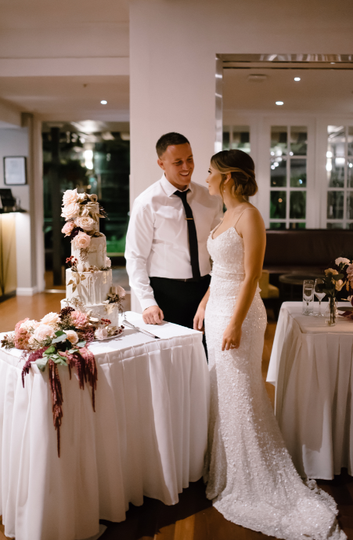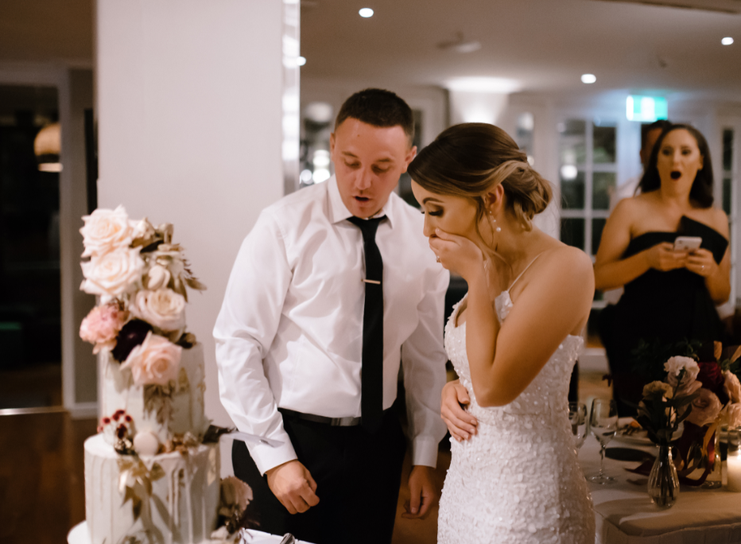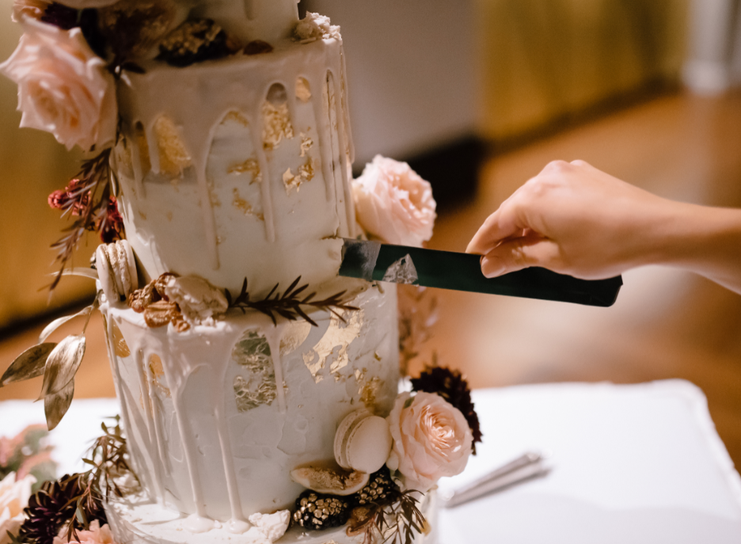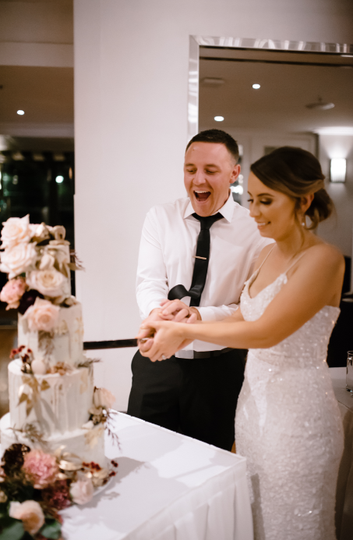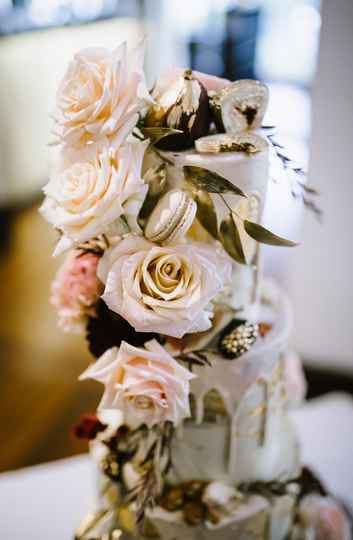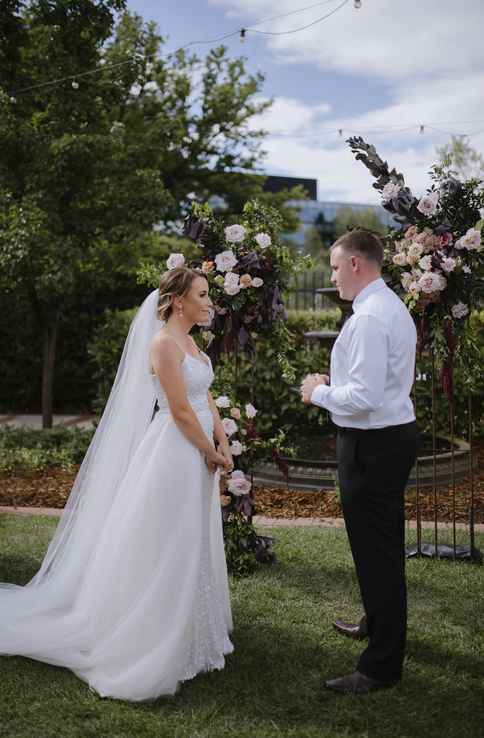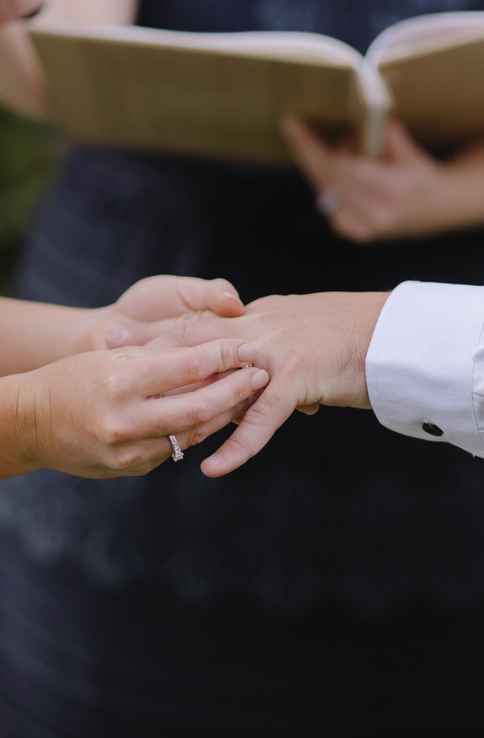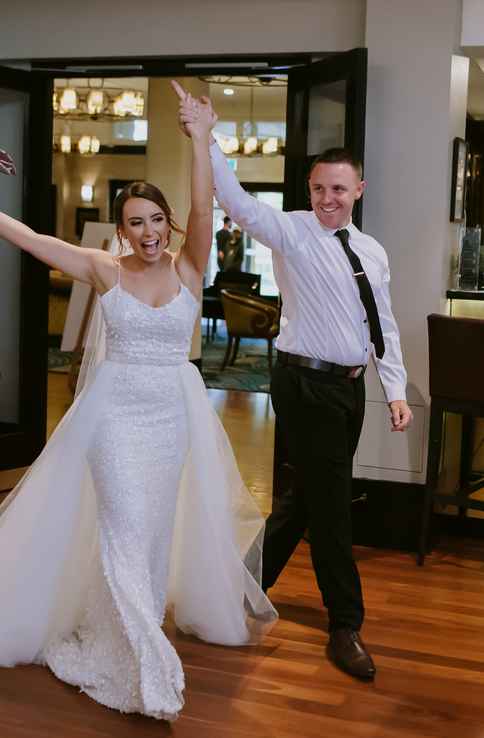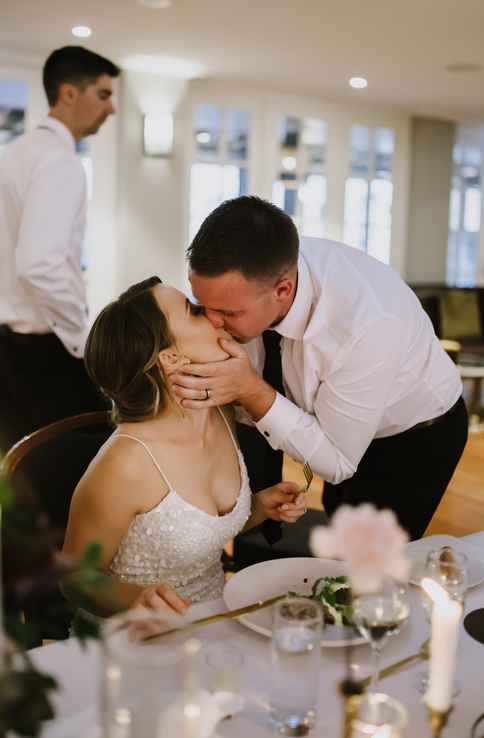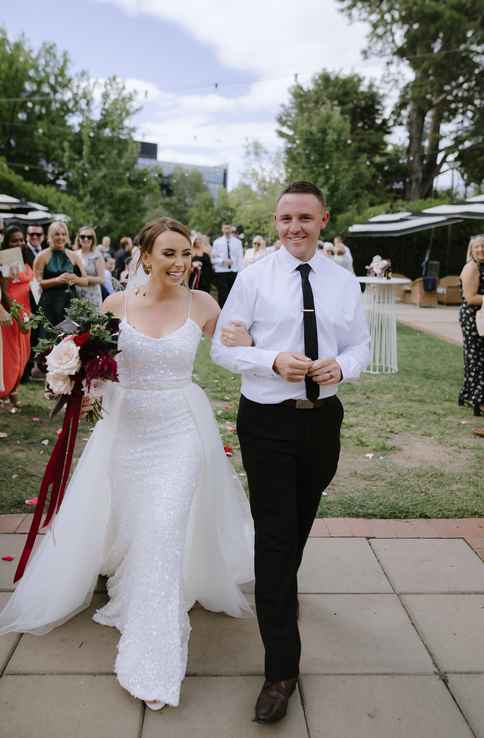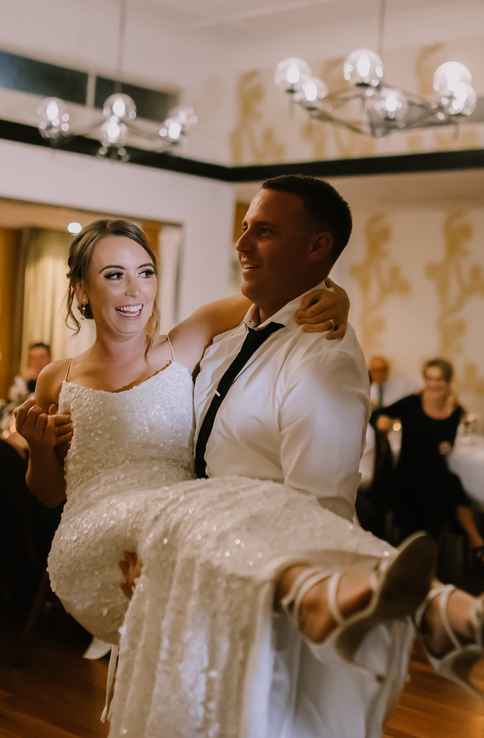 Tell us about any funny, poignant, challenging or emotional moments?

Nothing was challenging at all! The only awkward moment was during the ceremony, an old neighbor turned up who wasn't invited.
As part of my vows, I stated I'd try to tolerate Pete's stubbornness. Everyone there that knows him well laughed but he seemed shocked that I'd stitched him up in vows.
The best man's speech was hilarious! The way our friend depicts the story of how he introduced us is gold and had the whole room laughing.
During the speeches, my Dad mentioned my grandparent, which immediately made me tear up. I've lost all of my Grandparents, my uncle and other extended family members over the past 10 years. It was particularly hard to not have them there to share this day with them and unfortunately, they did not get a chance to see any of the grandchildren get married before passing away. We were very grateful that peter's grandparents could be there.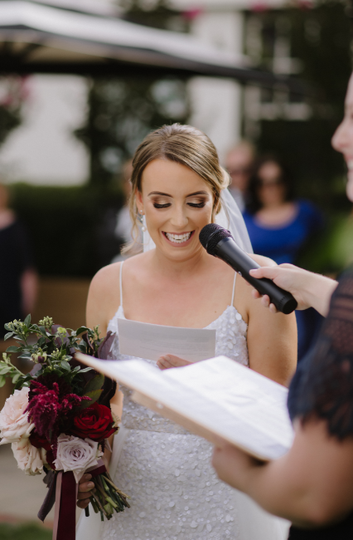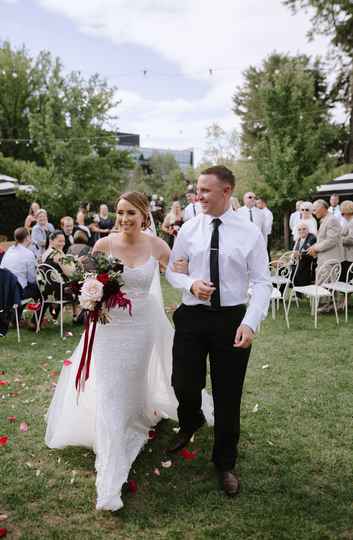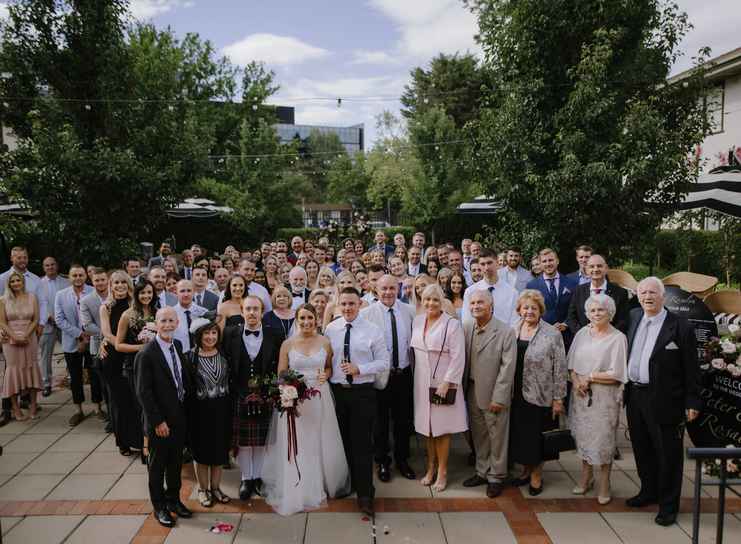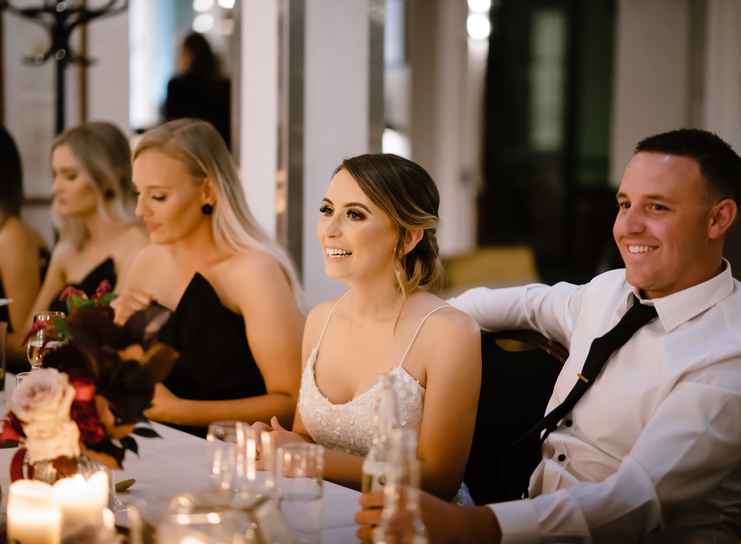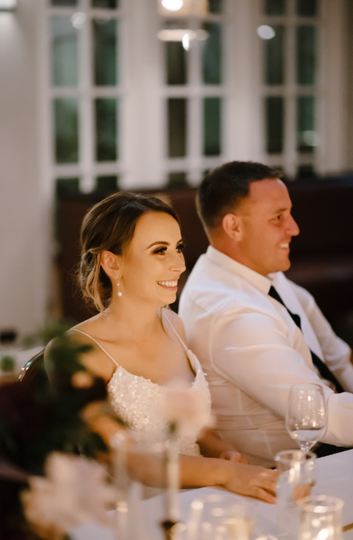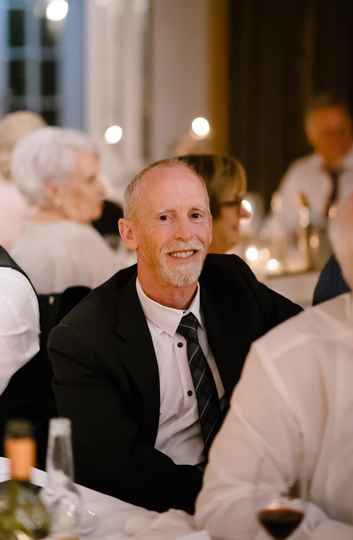 Where did you go for your Honeymoon? Why?

Our honeymoon was at Musket Cove Resort in Fiji. Peter has been holidaying on the Malolo Lailai Island since he was a little kid and we love the Fijian hospitality.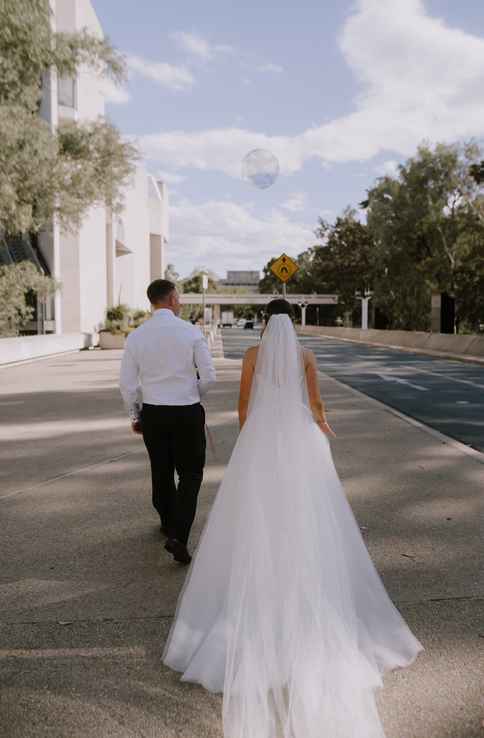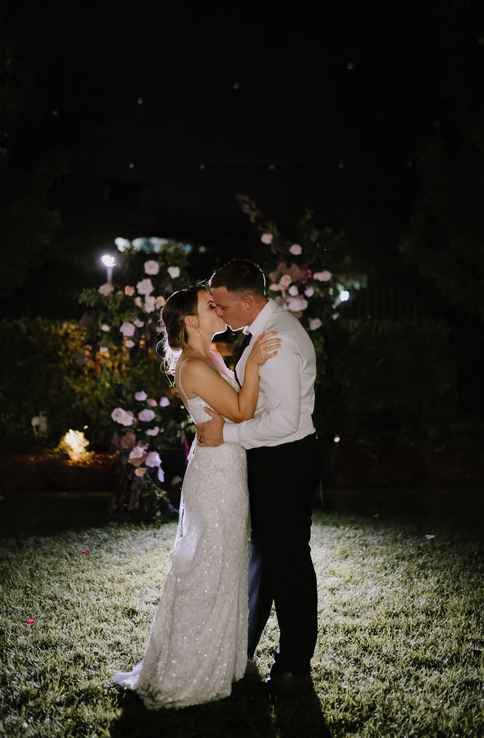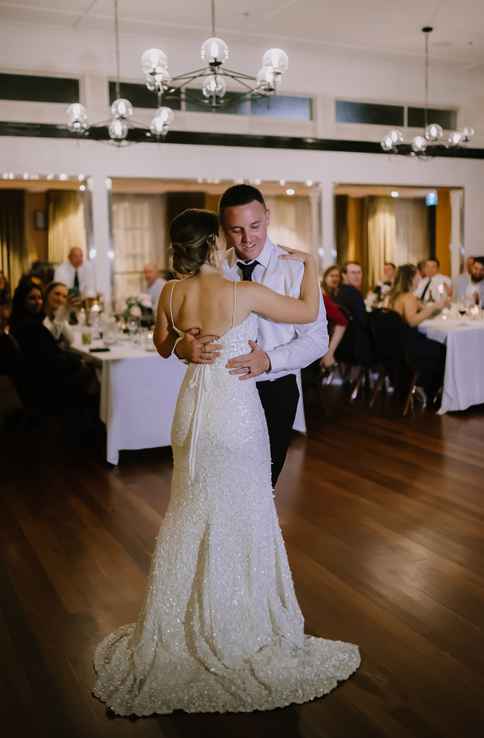 Do you have any advice for other couples?

Peter would say jokingly that you need to date someone for 10 years before getting married and even then that probably not long enough.
Relax and enjoy the day. Make sure your comfy, enjoy the food and drink up.
For more inspirational wedding stories, Visit Real Weddings to find your perfect Canberra wedding venue or get your obligation free quote today at Hotel Kurrajong!