It was a magical midsummer night. The harmonious strains of a Capella group floated gently on the balmy air as Priscilla walked down a rose petal strewn aisle with the afternoon sun slowly setting over Sydney Harbour. David, waiting at the altar, watched as his bride, angel-like in a beautiful Mira Mandic silk gown, walked towards him. Once standing together they gripped each other's hands tightly - as if they'd never let go.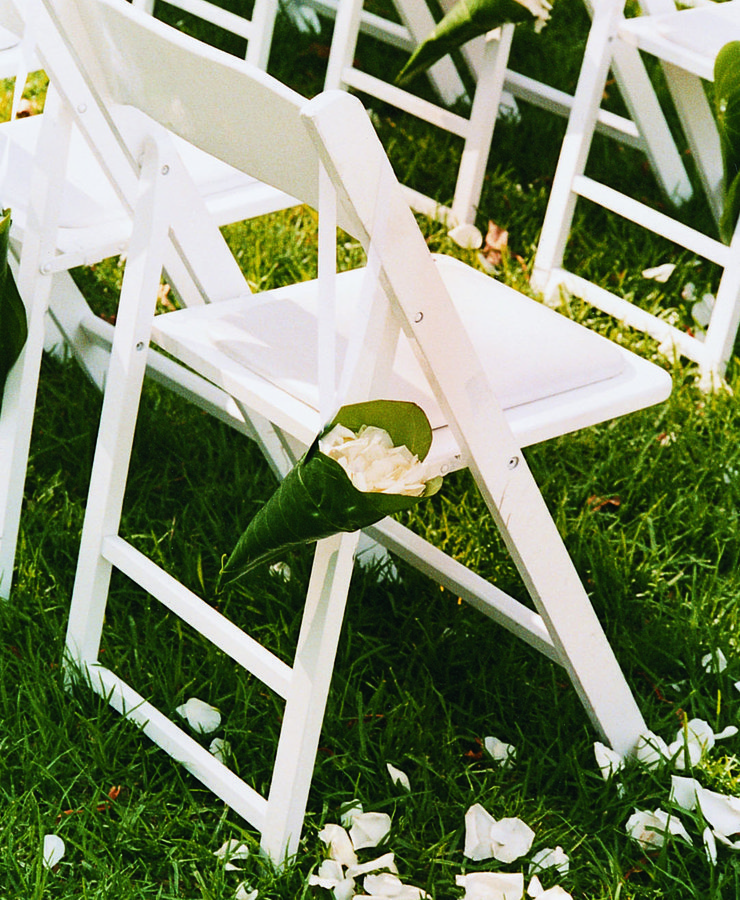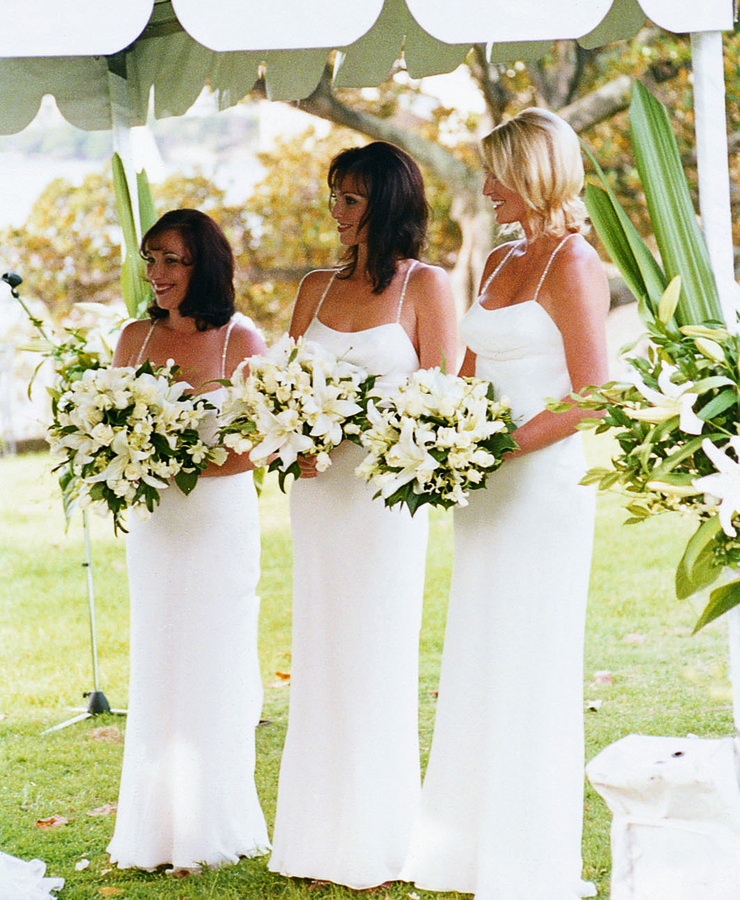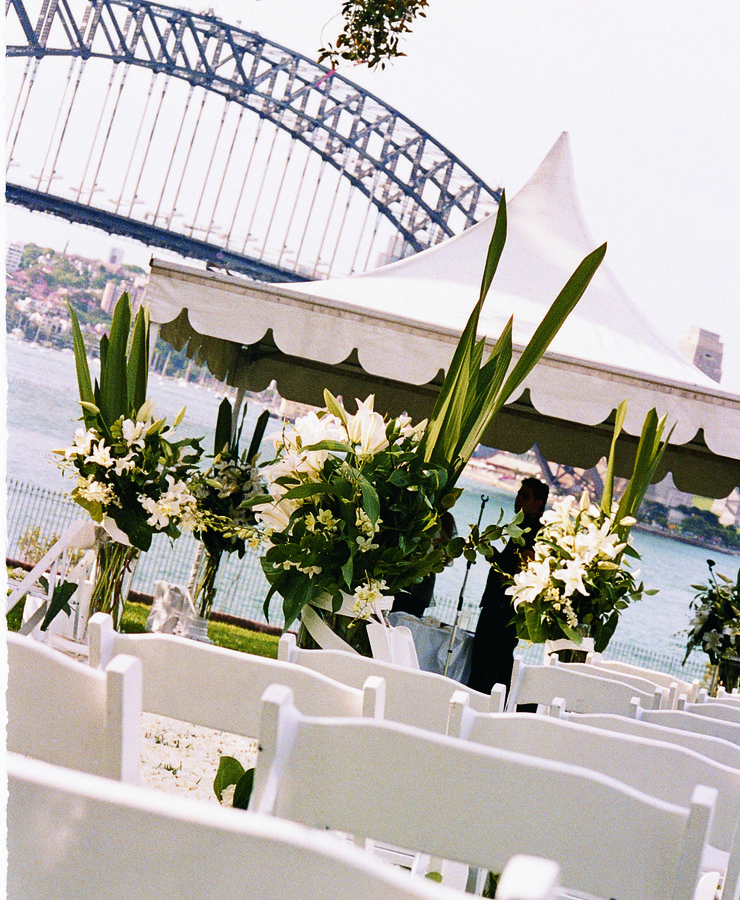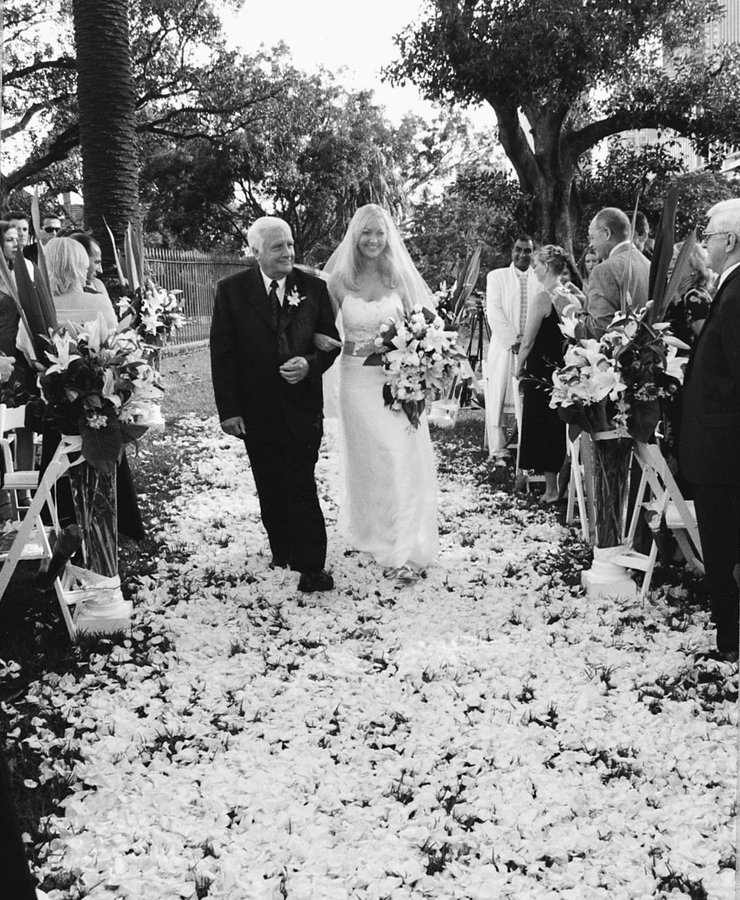 Her intuition proved right and two years later on a white sandy beach in the Philippines David asked Priscilla to spend the rest of her life with him. Because they were living overseas and planning a wedding back home, they decided to engage the help of a professional wedding co-ordinator, to turn the couple's plans of a garden wedding on Sydney Harbour into a spectacular and stylish event. 
"We wanted an exciting production and an element of surprise for our guests every step of the way," Priscilla explained.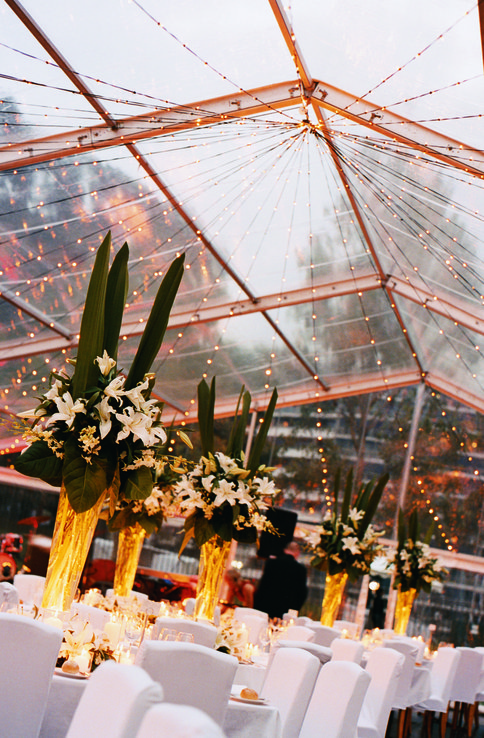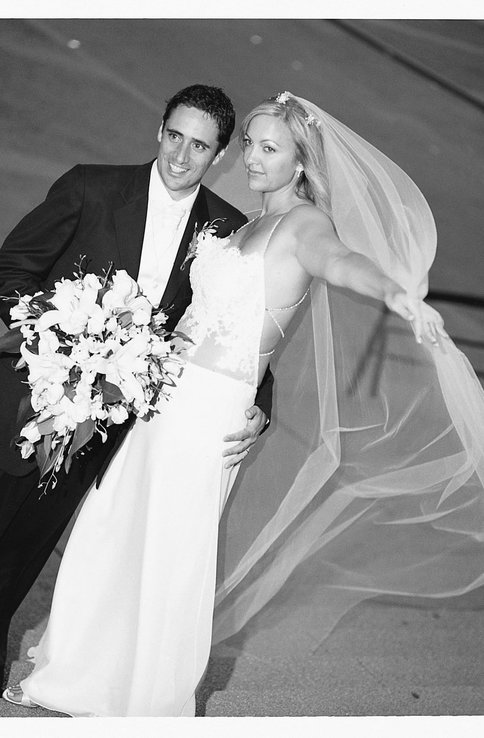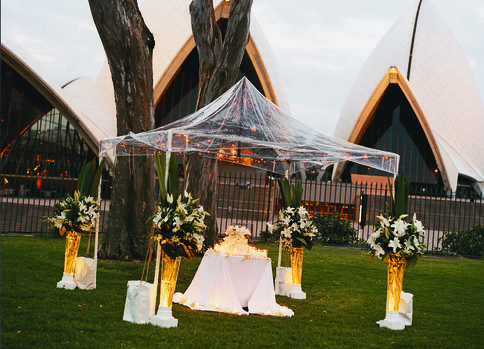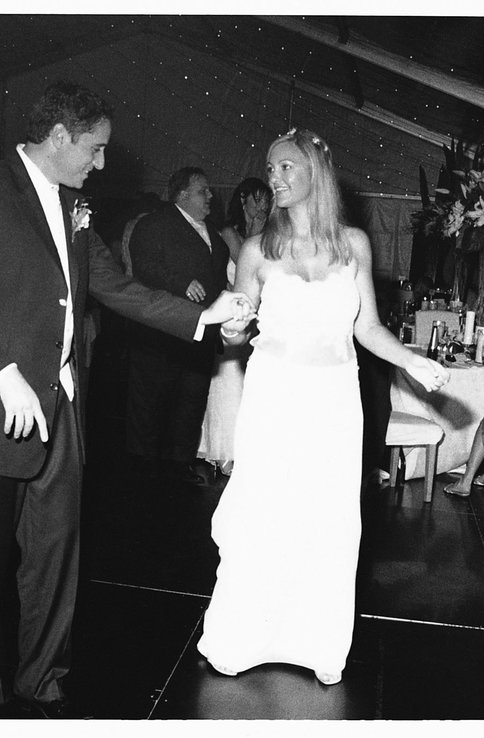 As the big day dawned, David and Priscilla watched with excitement from their hotel, the hive of activity on the opposite shore, as the final touches were made to the wedding site. "It was also really exciting to see the Manly ferry pull up at Circular Quay and know that our guests were arriving for the ceremony," Priscilla said. 
After exchanging their vows, the couple were showered with white rose petals. Champagne and canapés were served around an extravagant ice sculpture while the bridal party had their photos taken in the beautiful surrounds of the Botanic Gardens.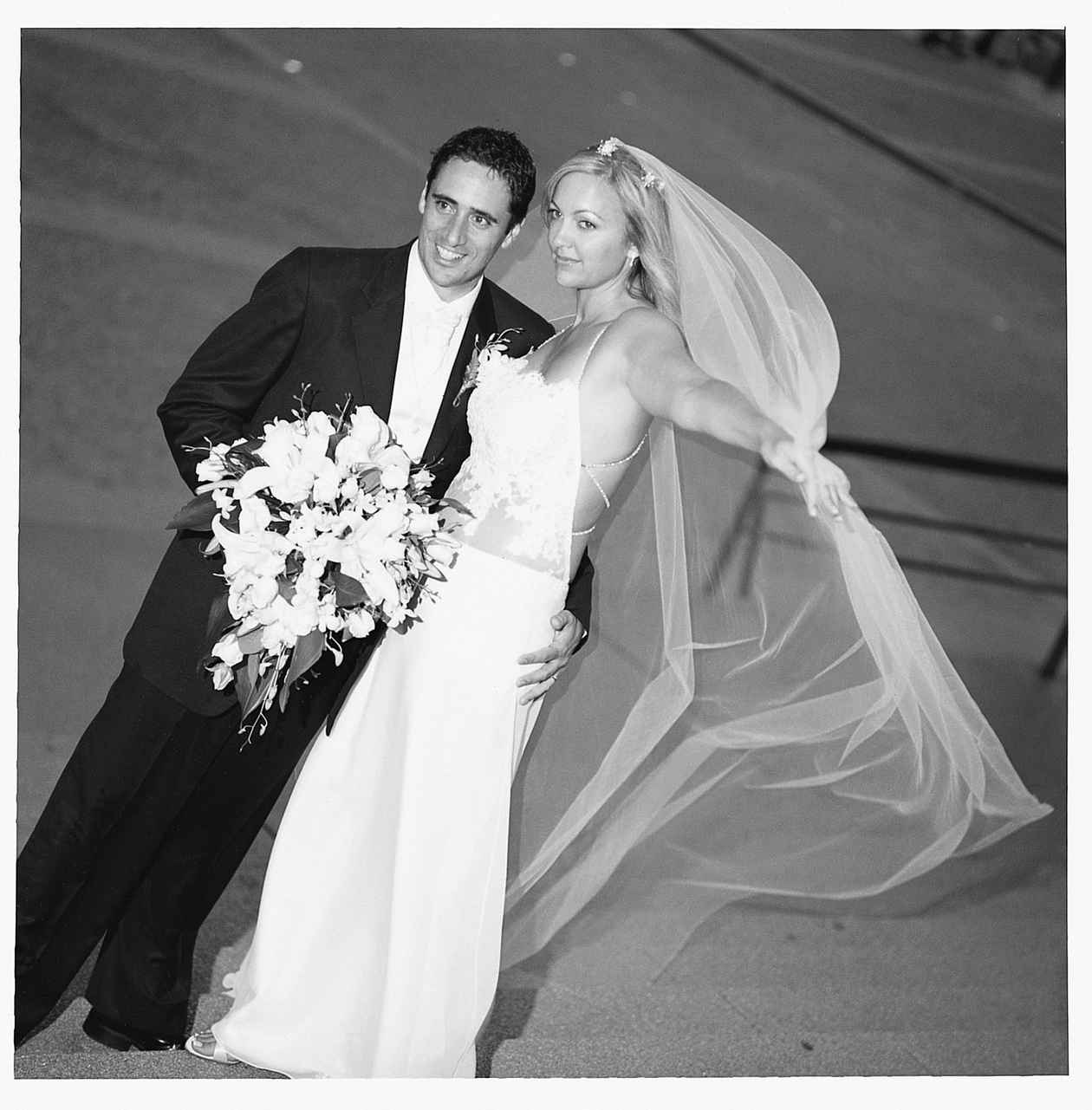 As the sun set, a pathway of luminaries (white paper bags glowing with candles), lit the way to the reception marquee on Bennelong Lawn overlooking the Sydney Opera House. The transparent marquee, lined with fairy lights, looked as if it was lit by the stars. Towering flower arrangements were up-lit and the tables glowed with candles and tea lights. 
A simple but elegant colour scheme of ivory, white and black was purposefully chosen to allow the magnitude of the harbour side location to shine. Sofas were placed in the gardens in front of the marquee to enable guests to relax and mingle, while the elaborate cake was housed in its own separate marquee. 
The couple meanwhile chose the Chinese symbol for 'double happiness' to feature on all their stationery, including the menu and place cards; a reflection of the fact they had met and built their life together in Hong Kong. Fun caricatures of guests were drawn by a cartoonist at the reception. 
"The soft sounds of jazz filtered through the summer night air, champagne flutes tinkled, the sounds of laughter could be heard and fantastic food was served. It was just magic," Priscilla said. 
Wedding Coordinator: Majstro Weddings | Photographer: Photography by Pippin | Ceremony & Reception: Sydney Royal Botanic Gardens | Caterer: Culinary Edge | Rentals: Pillingers Hiring Services | Flowers & Floral decorations: Petals of Putney | Gown & Accessories: Mira Mandic | Bridesmaid's Outfits: Maid by Natalie | Groom's & Groomsmen's attire: Custom made | Videography: Cheers Video Production | Celebrant: Coral Kortelpel | Stationery: Rhodamine Designs | Cake: Lols Designer Cakes | Hair: Nurelle Thompson | Makeup: Laura Venner | Music: Voice Squad and The Bobby Gebert Trio | Ice Carvings: Kenji's Ice Carving | Caricature Artist: Illustrating Man Designs | Transport: European Hire Cars | Gift Registry: David Jones and Peters of Kensington | First Night: Park Hyatt Hotel