TAKE ONE GORGEOUS FAMILY HOMESTEAD, ADD TO IT AN ENCHANTING CENTURY OLD BARN AND layer the whole thing with a stylish dash of elegance. The result? Prudence Cunningham and Ralph Williams' irresistibly charming country wedding.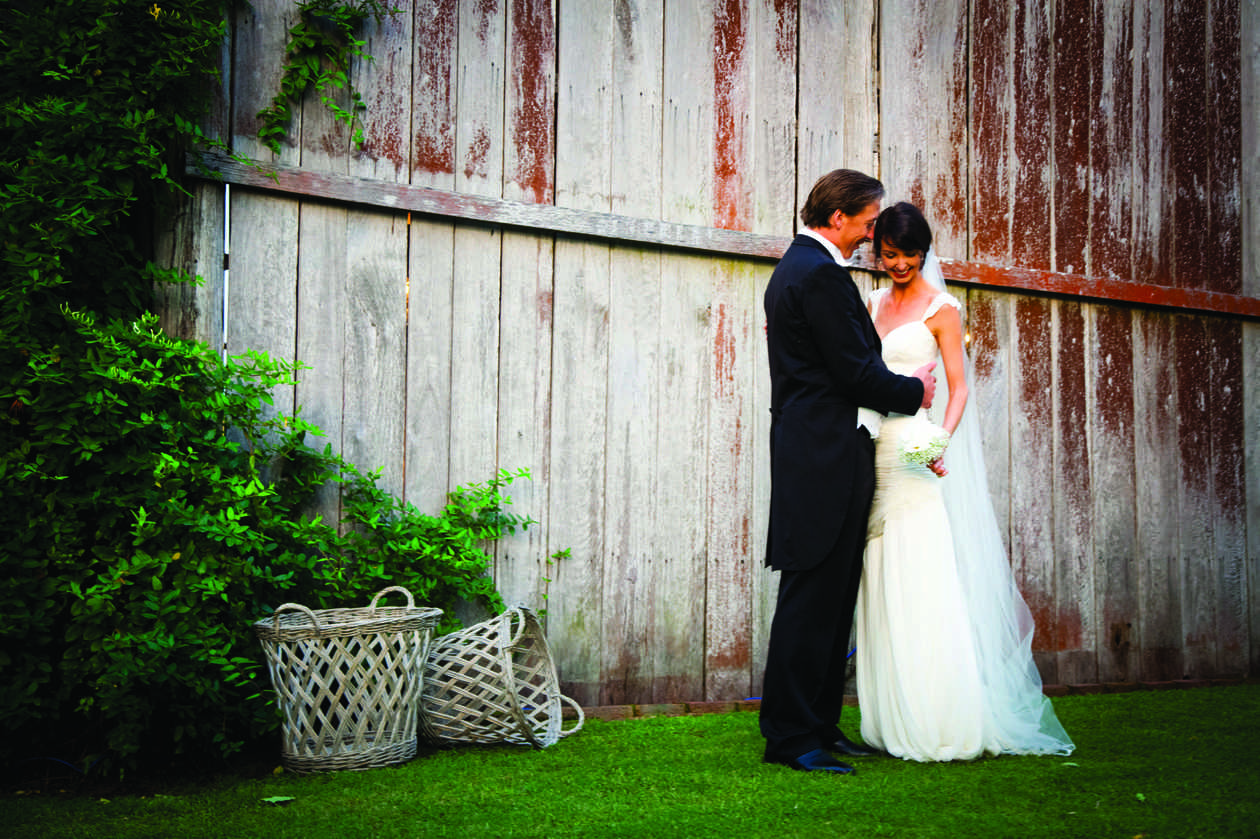 When Prue and Ralph began planning their wedding day, the big question was where it would be? Originally from rural New South Wales, the pair had just moved to Brisbane but simply could not find the 'right place' in their new locale. As Prue recalled, "I happened to mention to Ralph about perhaps getting married at home and his reply was why it had taken me so long to realise that home was the perfect place – he had been thinking so all along."
Once the location was decided upon, the planning could begin, "I don't think anyone actually realised what we were in for. We had to hire everything, from the toilets to salt and pepper shakers!" But Prue credits her supportive family and great suppliers with helping her through the sometimes stressful undertakings of organising an interstate wedding.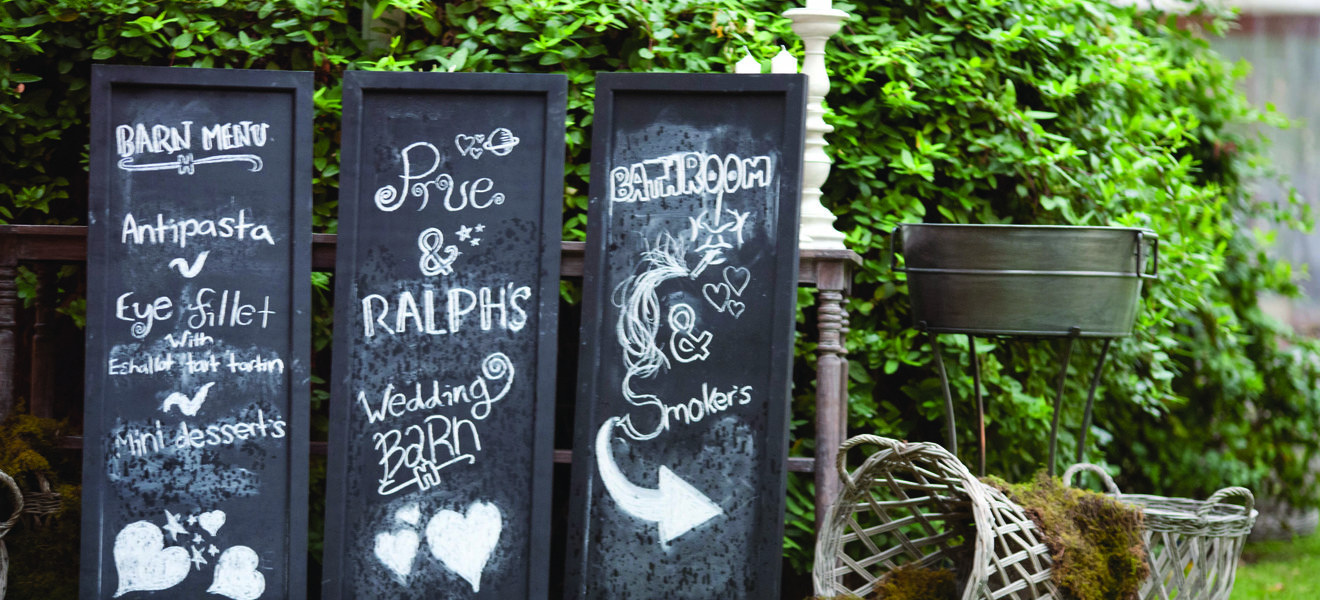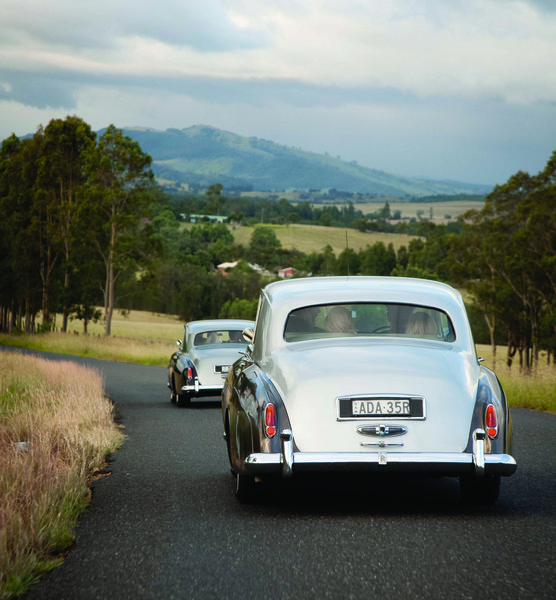 For the finer details, Prue enjoyed flipping through many a bridal magazine, but her true muse was the country setting itself. She turned to her parent's lovingly-tended gardens, grand trees and focal 100 year old Barn, that Ralph had diligently polished the concrete floor of, to help create the magic. As Prue explained, "The theme was a mix of inspirations combined to evoke country elegance. We used chalk boards for greeting guests at the entrance and hired brown Bentwood chairs and Hemstitched linen napkins."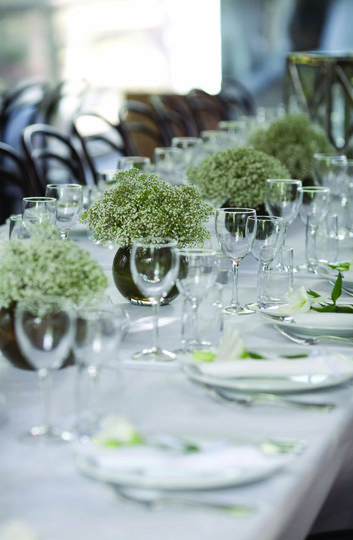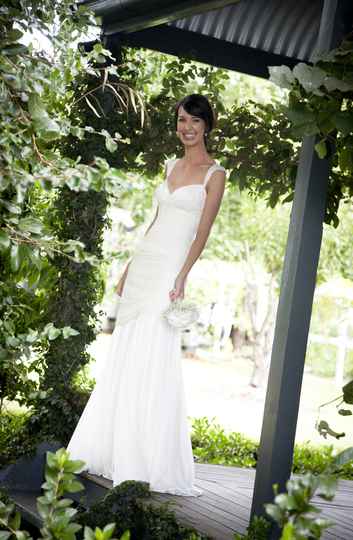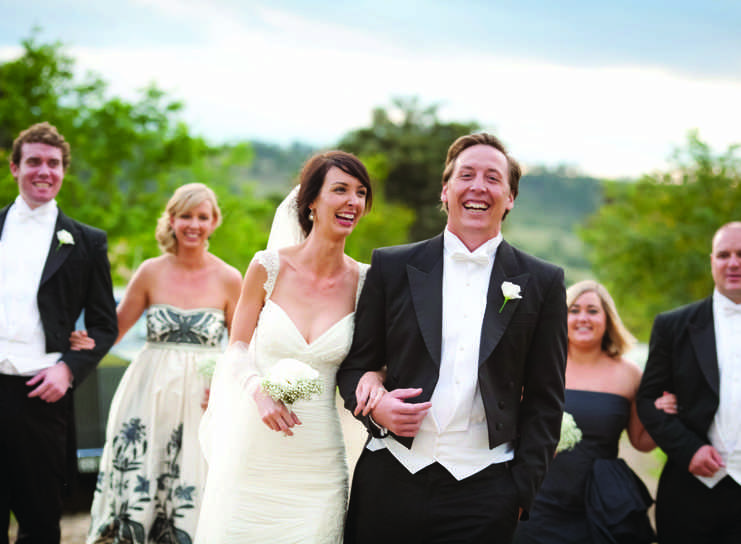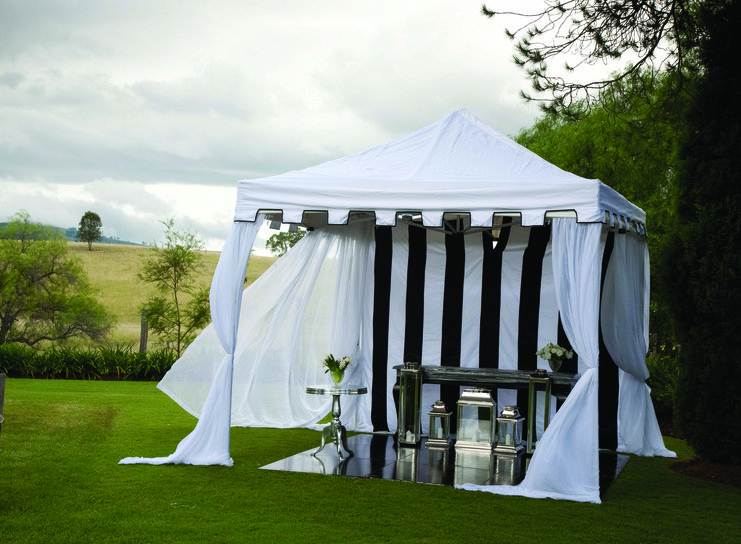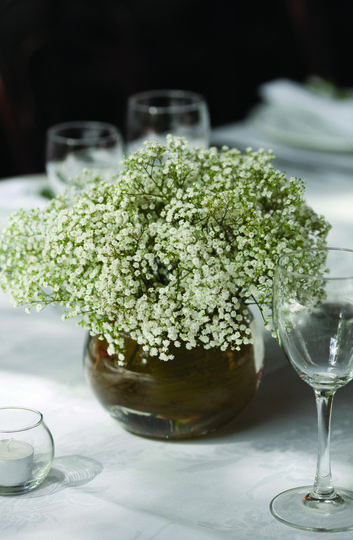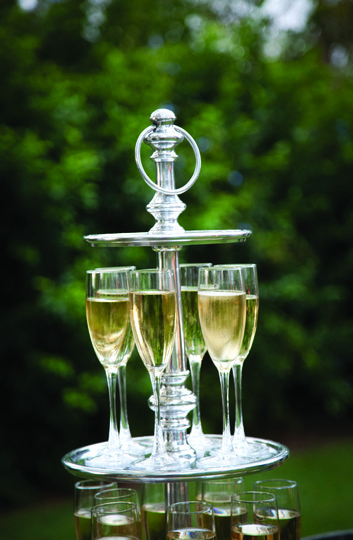 For elegance, Prue looked to her luxuriously embellished gown for inspiration, and it came in the form of breathtaking crystal chandeliers, two mirrored bars, candlelit lanterns and inviting table arrangements of Baby's Breath. The contrast of glass, silver and cream against the rustic textures of timber and corrugated iron made quite an impression, one that was further enhanced by a peppering of garden lights surrounding the Barn's rambling ivy–clad facade.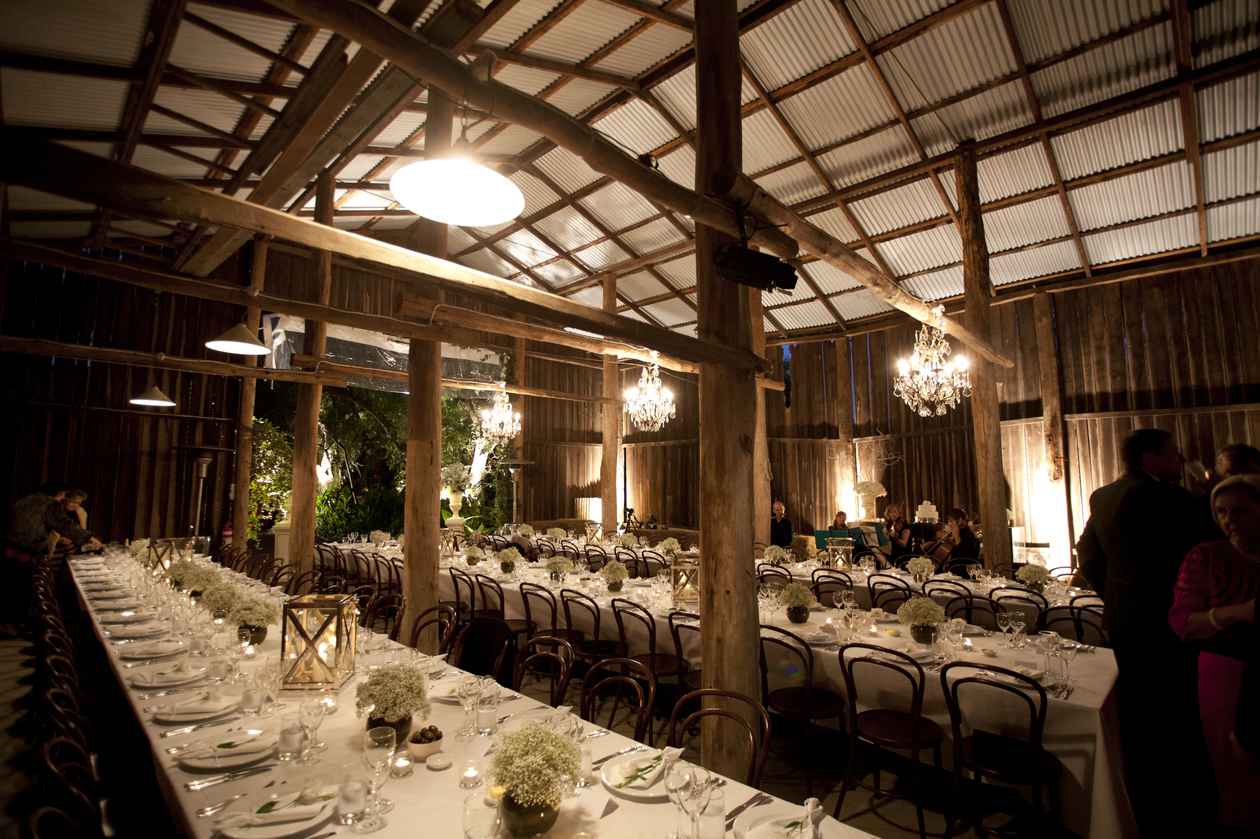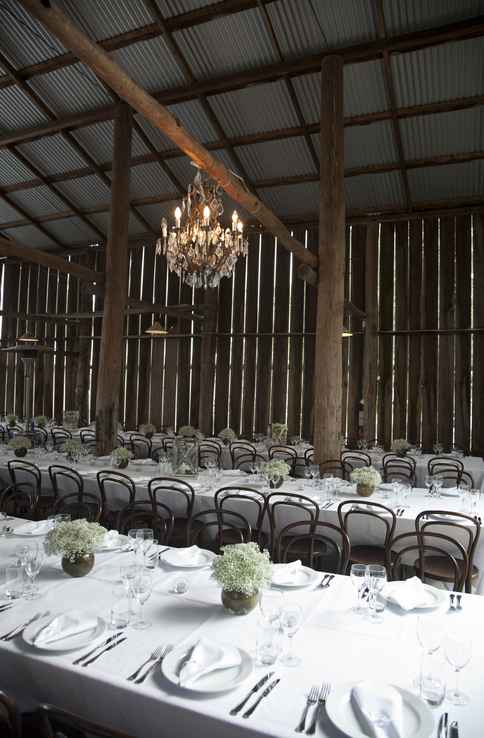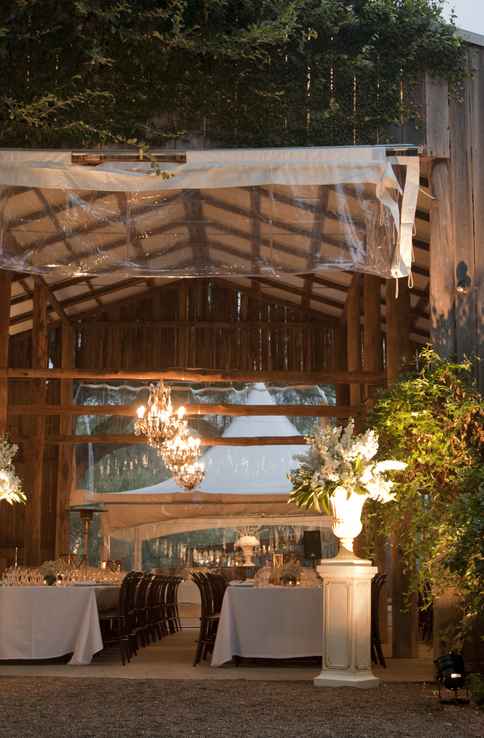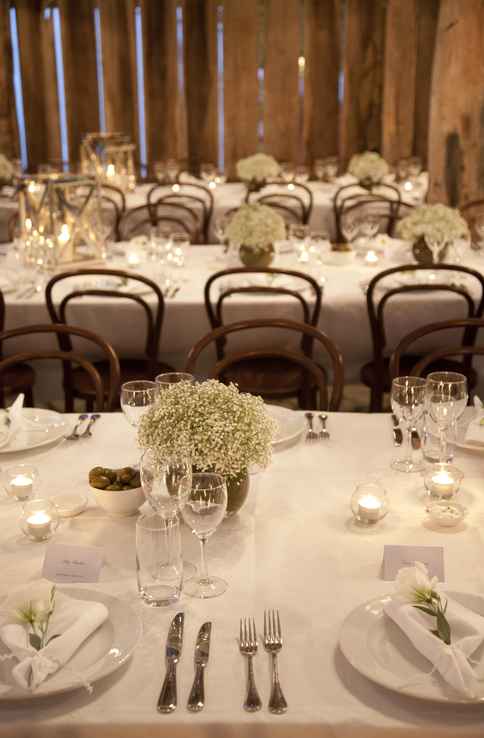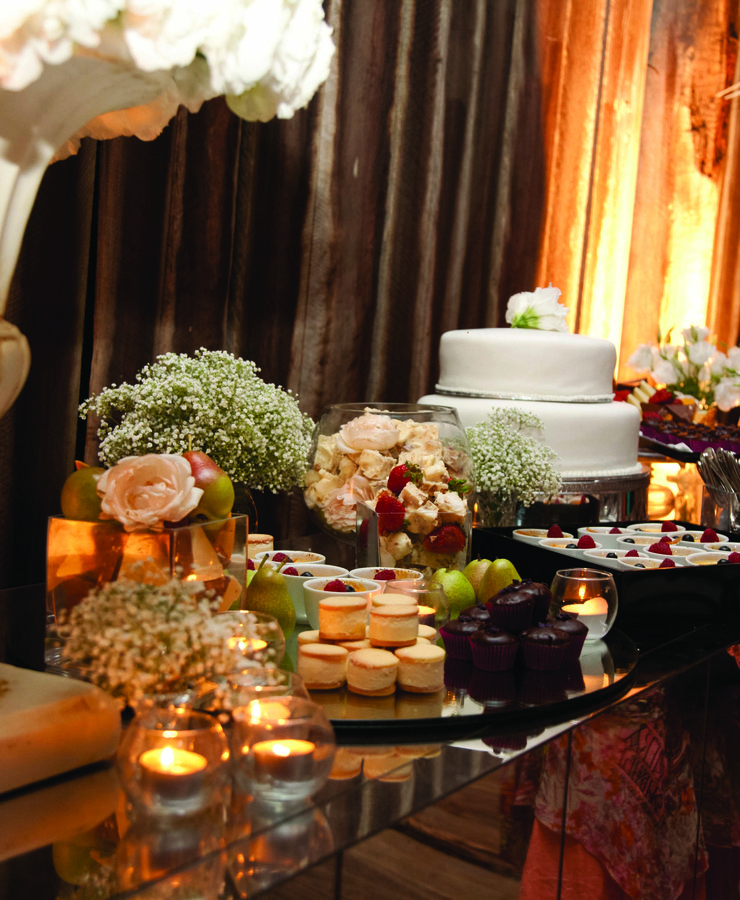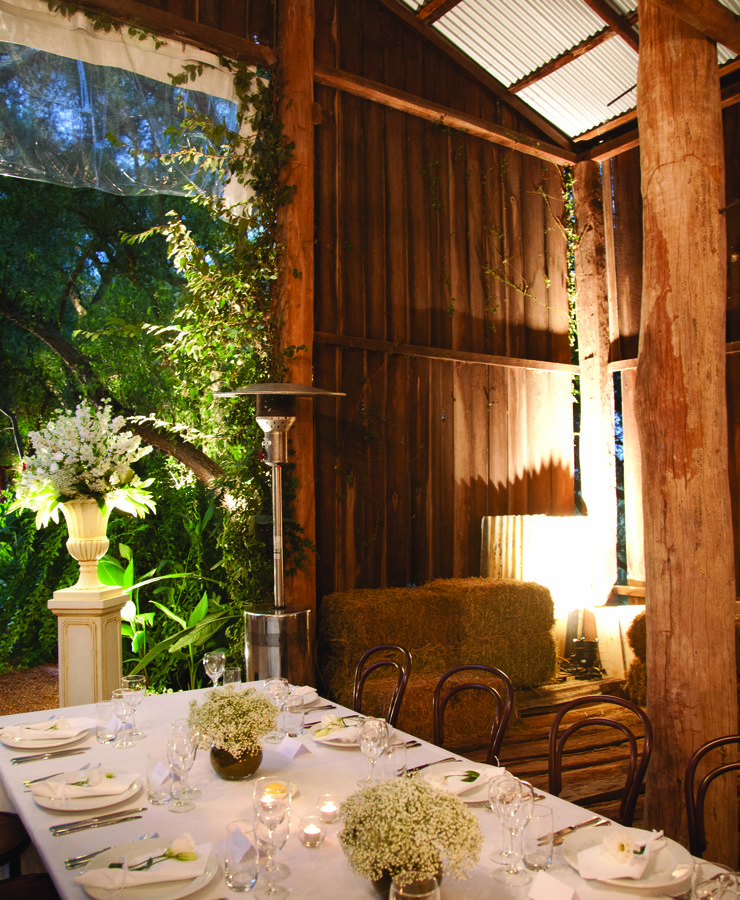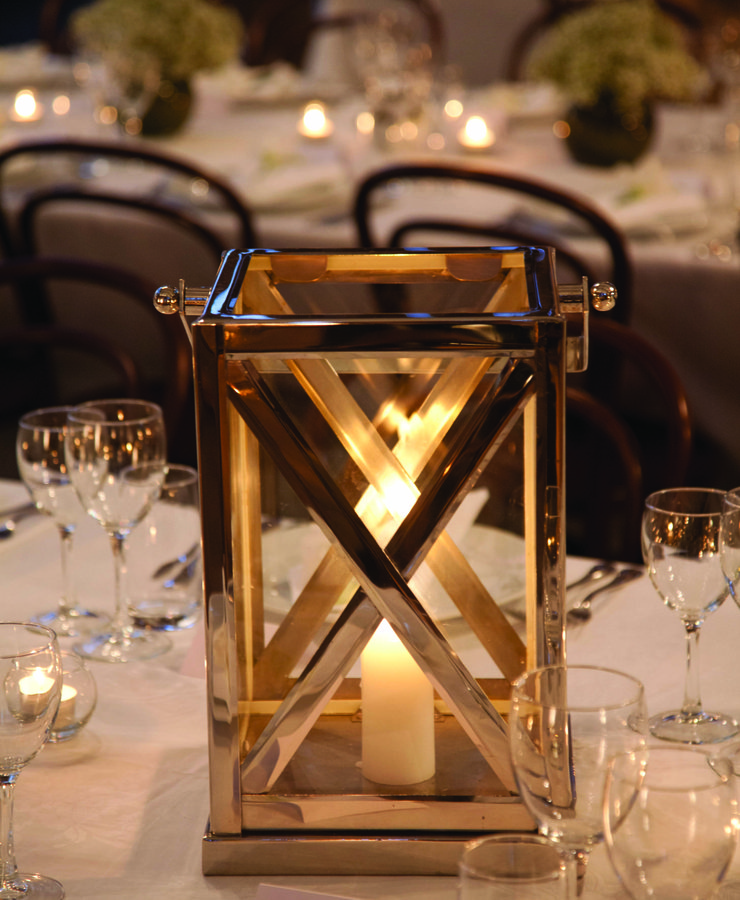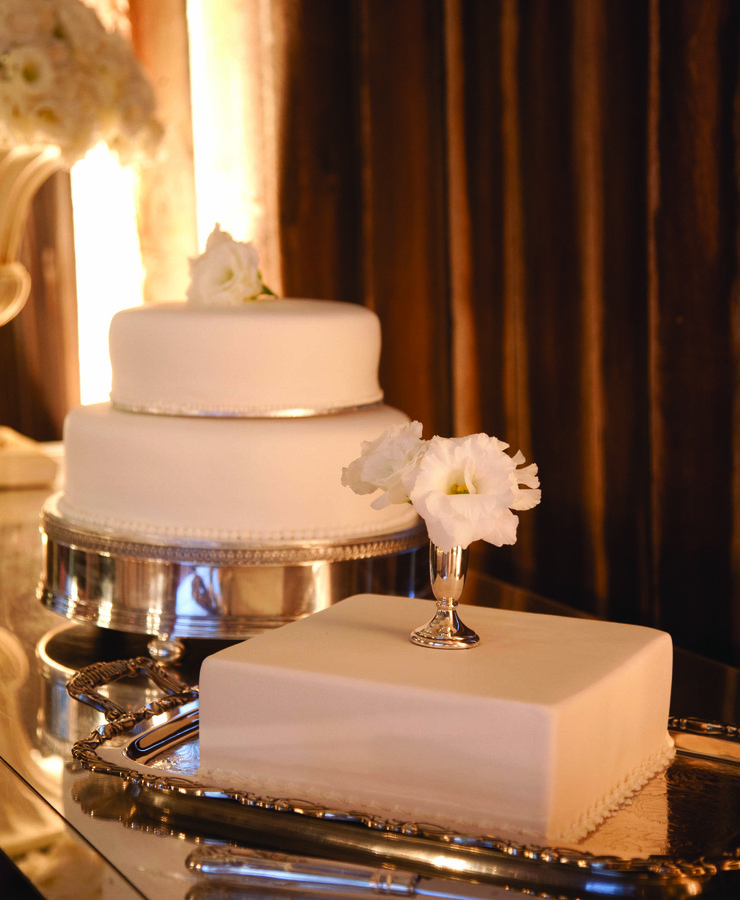 But the piste de résistance has to be Prue and Ralph's wedding night marquee. Strikingly set atop a hill, its lone white awning in graceful contrast to the swaying grassed paddock. With clear front and back siding, the newlyweds spent their first night under a star filled sky and woke to the choir of birds and rolling green hills. Now that's true country-style.
For more inspirational wedding stories. Visit Real Weddings to find your perfect wedding venue in NSW!