After meeting at a BBQ through a mutual friend, life became a little less ordinary for Rebekah Offermann and Tristan Schultz - the pair promptly packed their bags and embarked on a round-the-world trip. 
The first of many overseas adventures as a couple, Rebekah said it was highly fitting that Tristan proposed during a trip to Vietnam. 

"He gave me the tickets and travel guide for Christmas and a month later, we were on a private boat sailing through Ha Long Bay, where he asked me to marry him!" she said.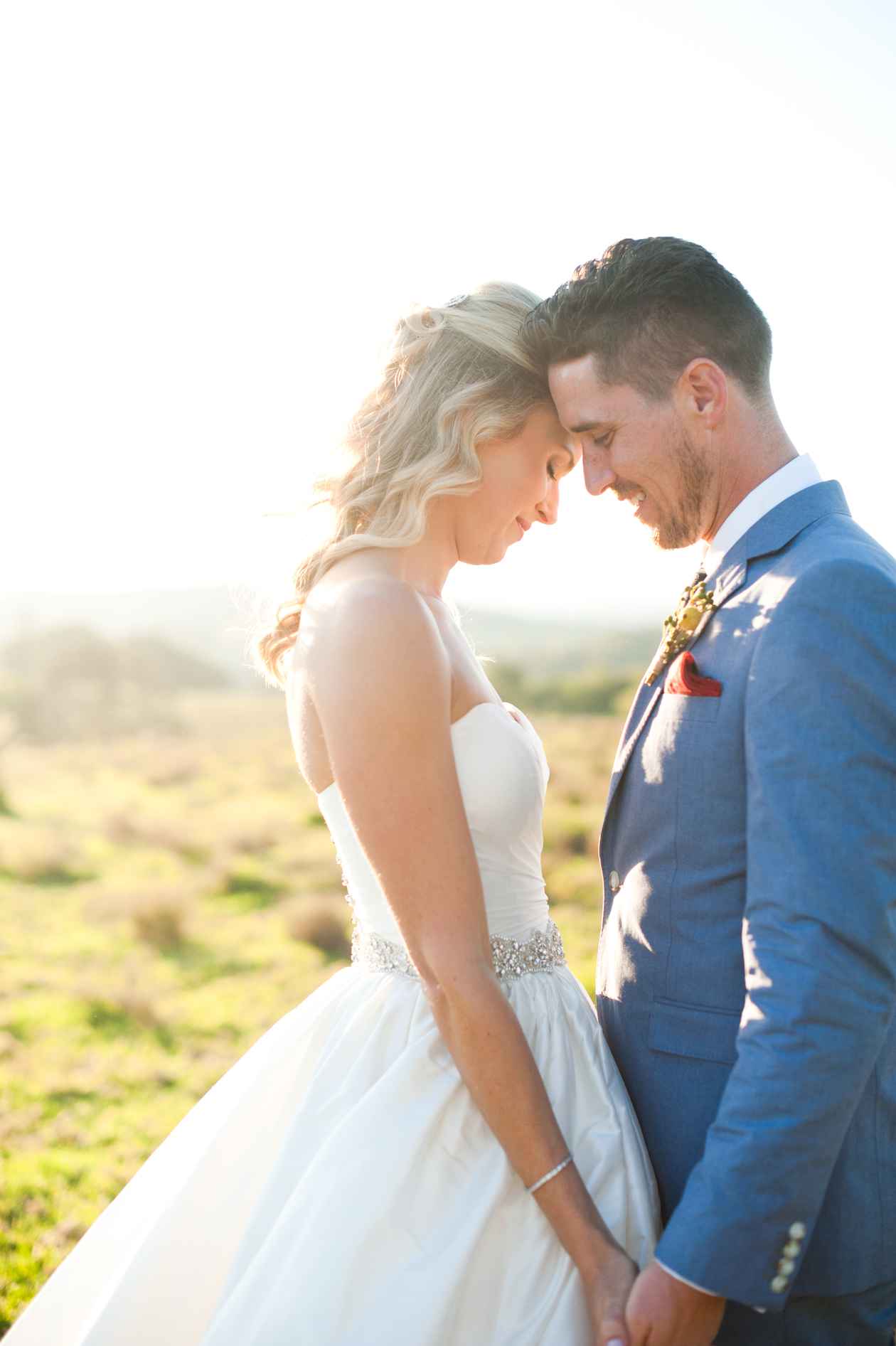 The couple planned a five week honeymoon in India, but chose to get married a little closer to home, on a farm overlooking Byron Bay, where the weather is perfect most of the time.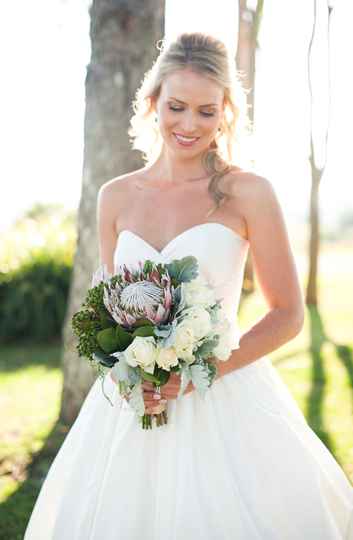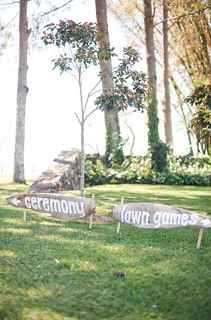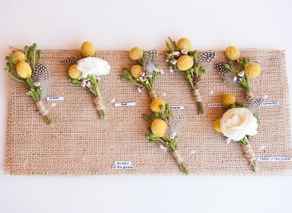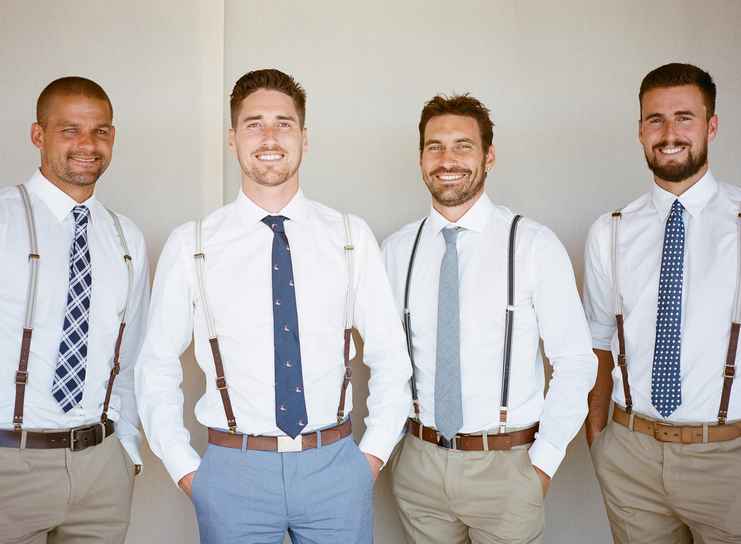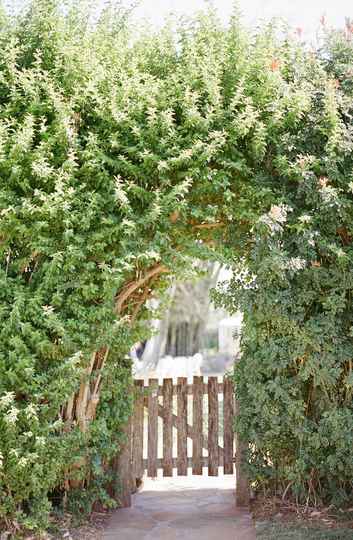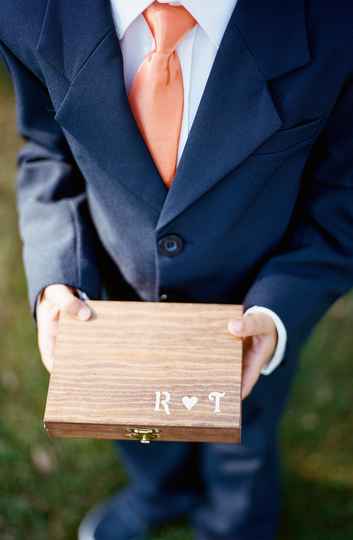 Fortunately, the unseasonal conditions were short-lived, and a perfect spring morning greeted the bride-to-be on her wedding day. "I couldn't believe it!" Rebekah said.
"I highly recommend an event coordinator for the day. She took care of so many things big and small that I didn't have to worry about. It allowed me to focus on getting ready and enjoying the morning with my mum and bridesmaids. Everything went so smoothly and there were no unwelcome hiccups."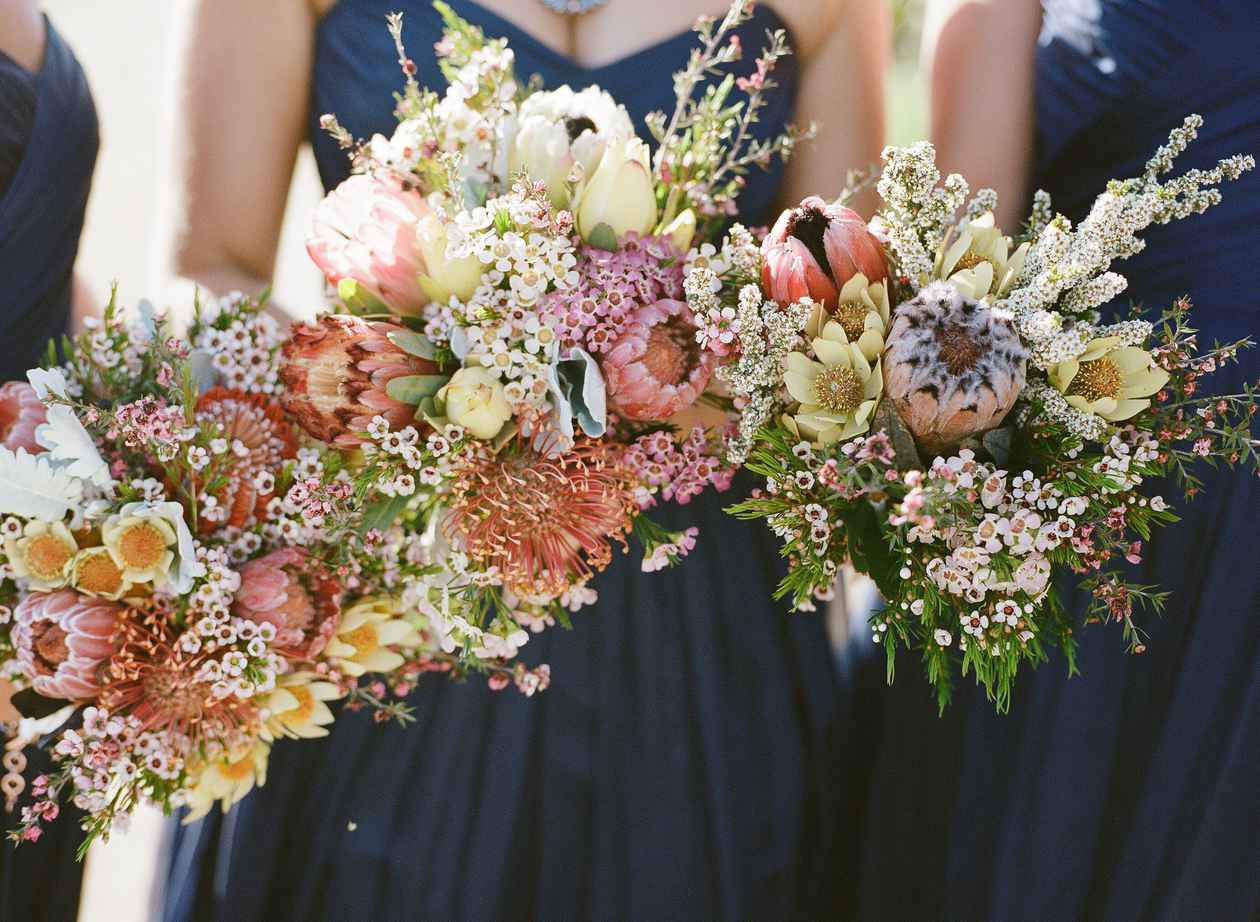 Tristan and his groomsmen were equally relaxed as they prepared for the ceremony.
"Since he couldn't see my gown before the day, Tristan wanted his suit to be a surprise for me too, and chose it by himself. He has great style," Rebekah said, adding that she found her own dream gown of raw dupion silk after visiting five different designers.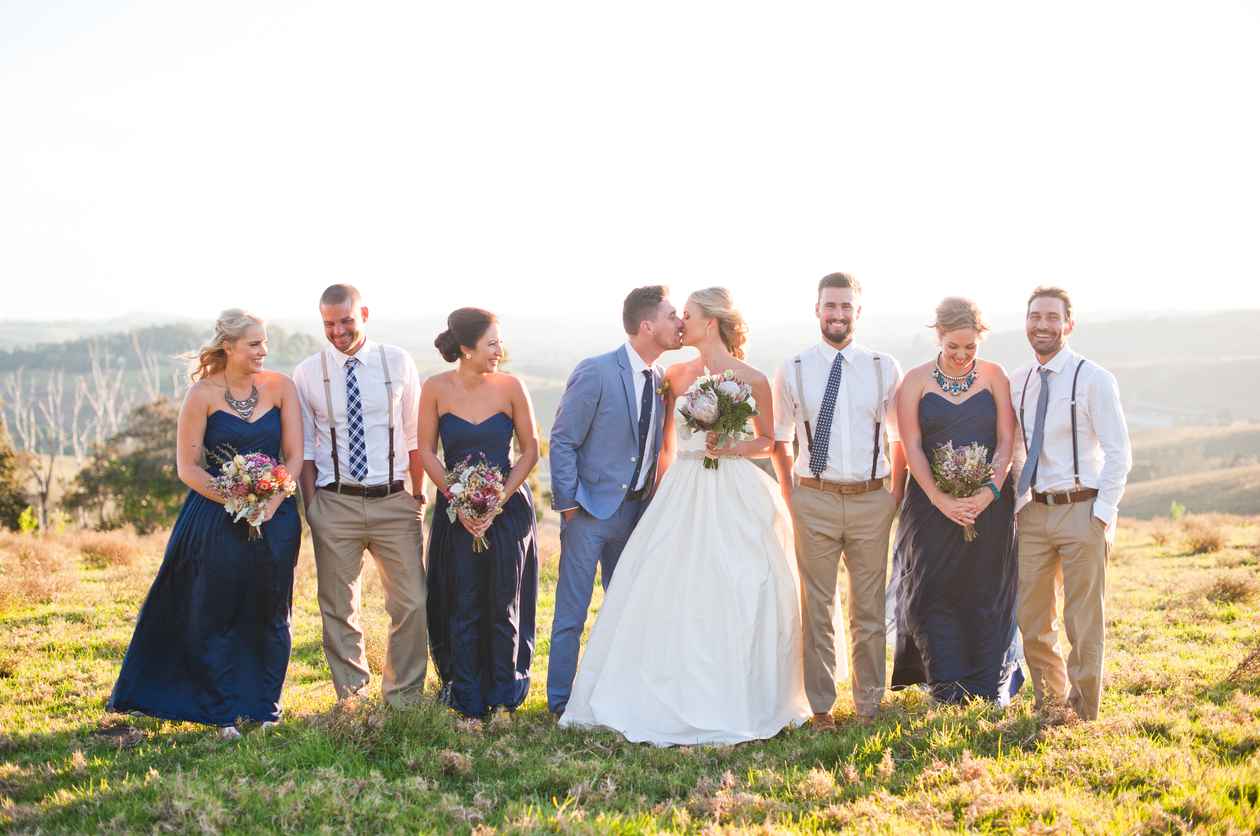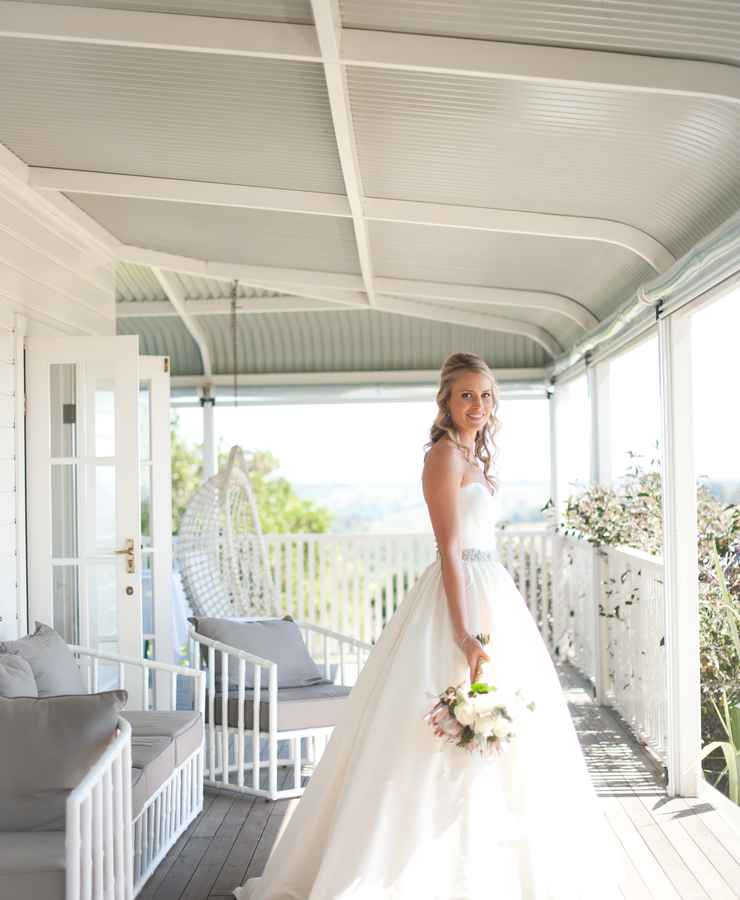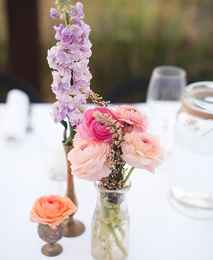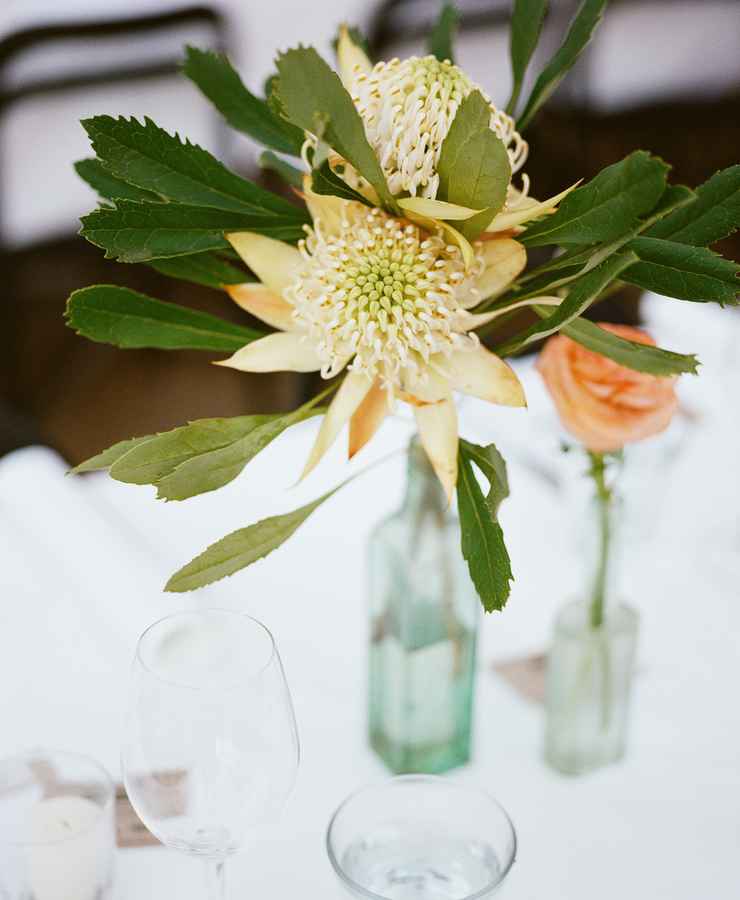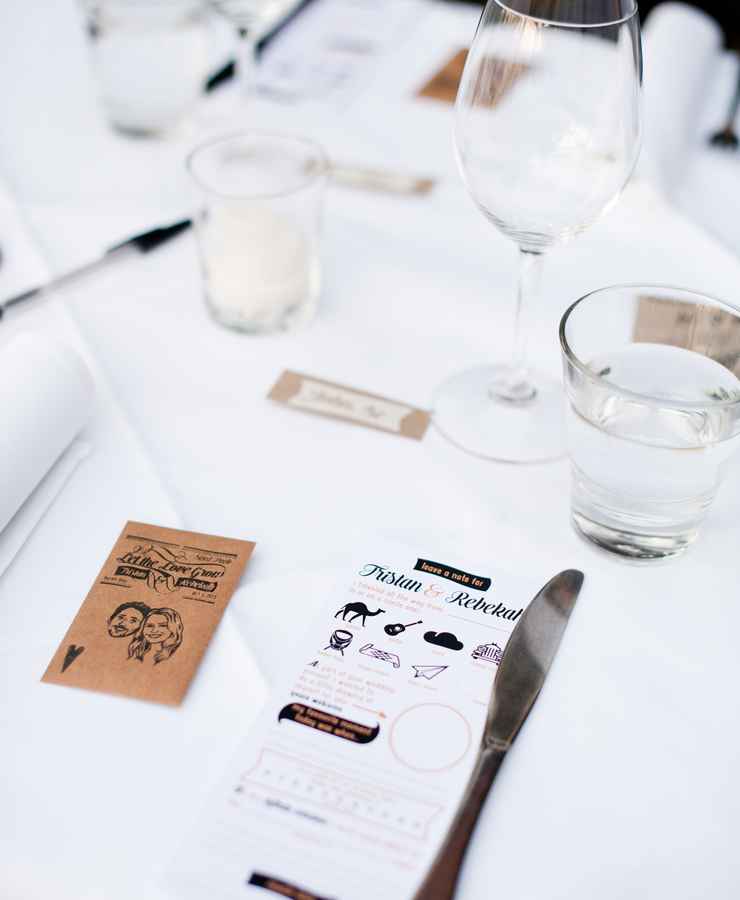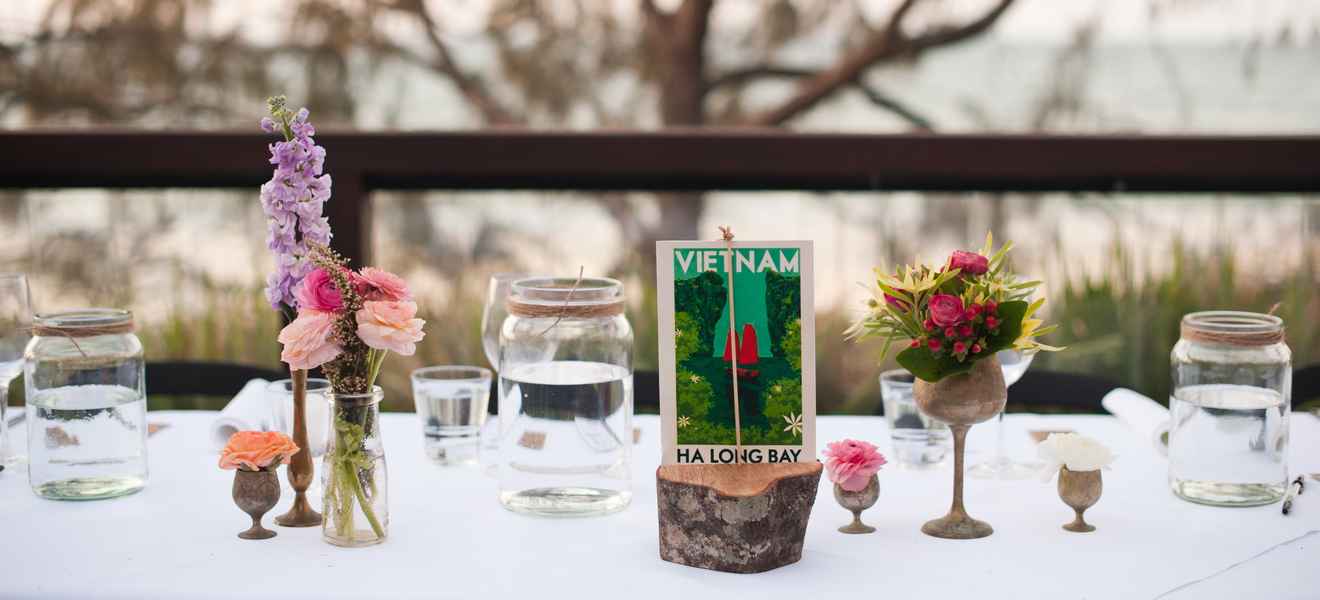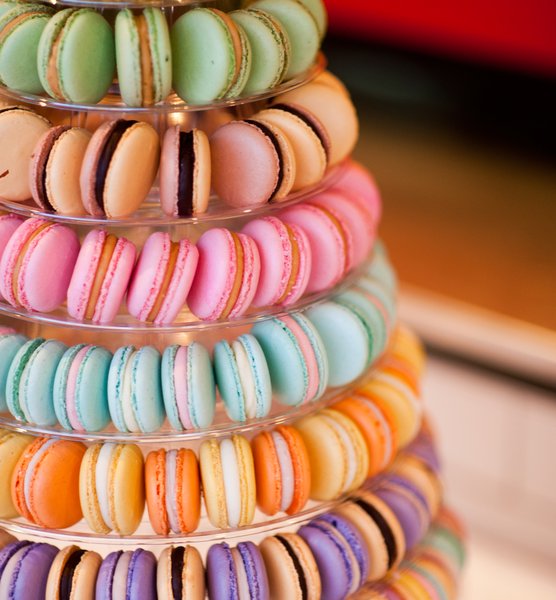 "While it wasn't the style I originally pictured myself wearing, I just knew it was the one when I put it on. It was classic and modern at the same time, and given that it was made to measure, it was very comfortable," she said.
The gown's delicate crystal detailing sparkled in the sunshine as the couple exchanged their handwritten vows in front of 90 guests. 
For more inspirational wedding stories. Visit Real Weddings to find your perfect Byron Bay wedding venues!