The day of Rosanna and Patrick's wedding dawned sunny and bright. At Rosanna's parent's home the scene was, in the bride's own words, a "little bit of a mad house" with the bride, her mum and dad, four bridesmaids, three brothers, and overseas visitors all racing to get ready for the afternoon wedding. 
But the gorgeous raven-haired bride wouldn't have had it any other way. "It felt really special to be getting ready for my wedding day in the house that I grew up in with all the people I love around me."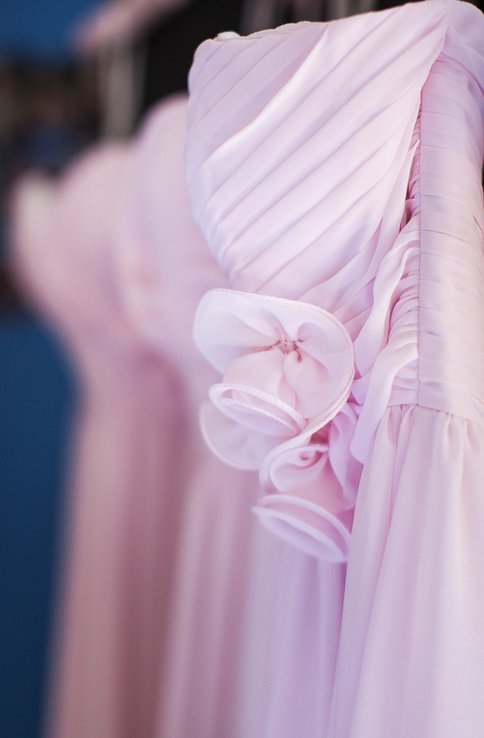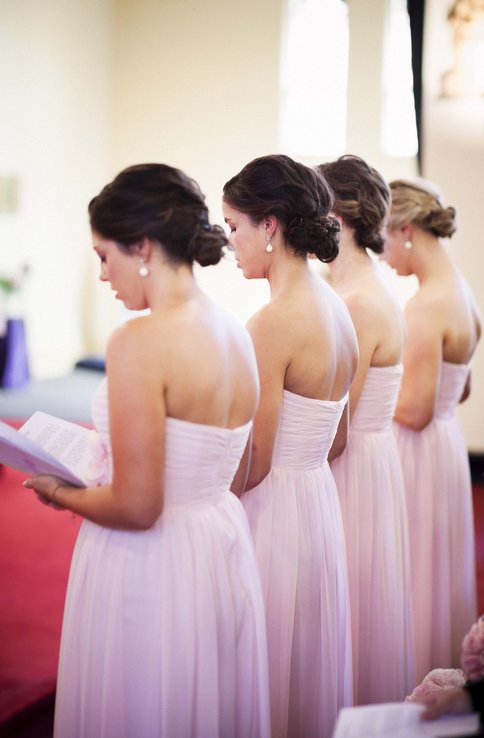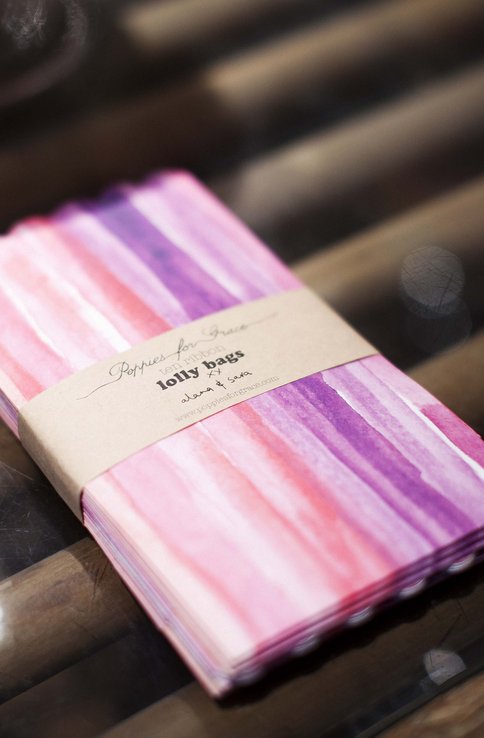 The car ride to the St Francis Xavier Catholic Church in Lavender Bay with her dad is one of Rosanna's favorite memories of the day. They laughed and chatted as Rosanna's father managed to put his anxious daughter at ease. 
"I was really nervous to walk down the aisle but by the time we arrived, I couldn't wait to see Patrick," said Rosanna who wore a stunning Louise Alvarez Couture gown and an antique rose gold bangle that her mum was given by her father as something old and borrowed.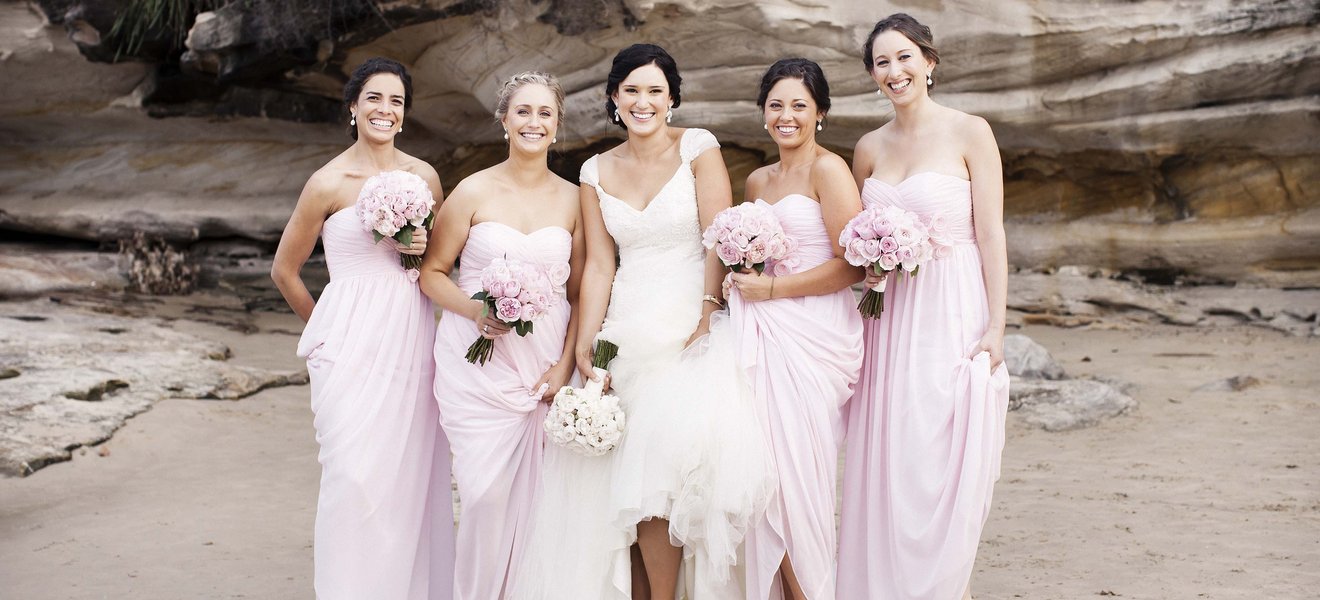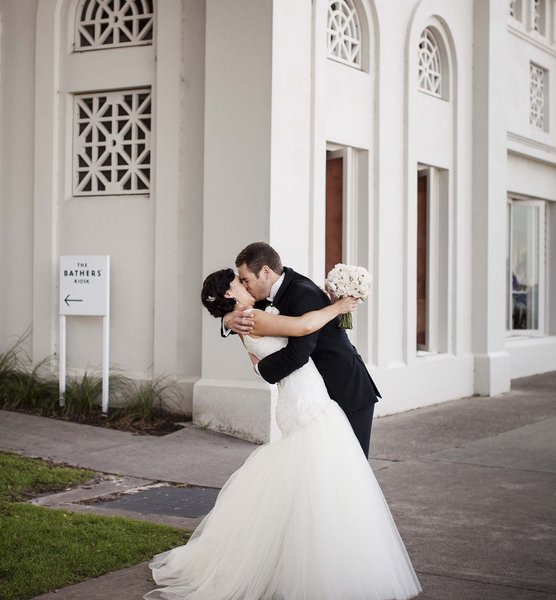 After a full Catholic mass, which included hymns by The Zippoli Choir from St Aloyisus College, the bride and groom lit candles from two that had been lit earlier by their mothers - signifying the joining of the two families. 
Then to everyone's surprise, the glorious sound of church bells rang out, letting everyone know for miles around that something special had just happened. "My husband and I had a couple of seconds outside by ourselves before everyone came to greet us with the sound of the church bells ringing. It was truly a magic moment," Rosanna said.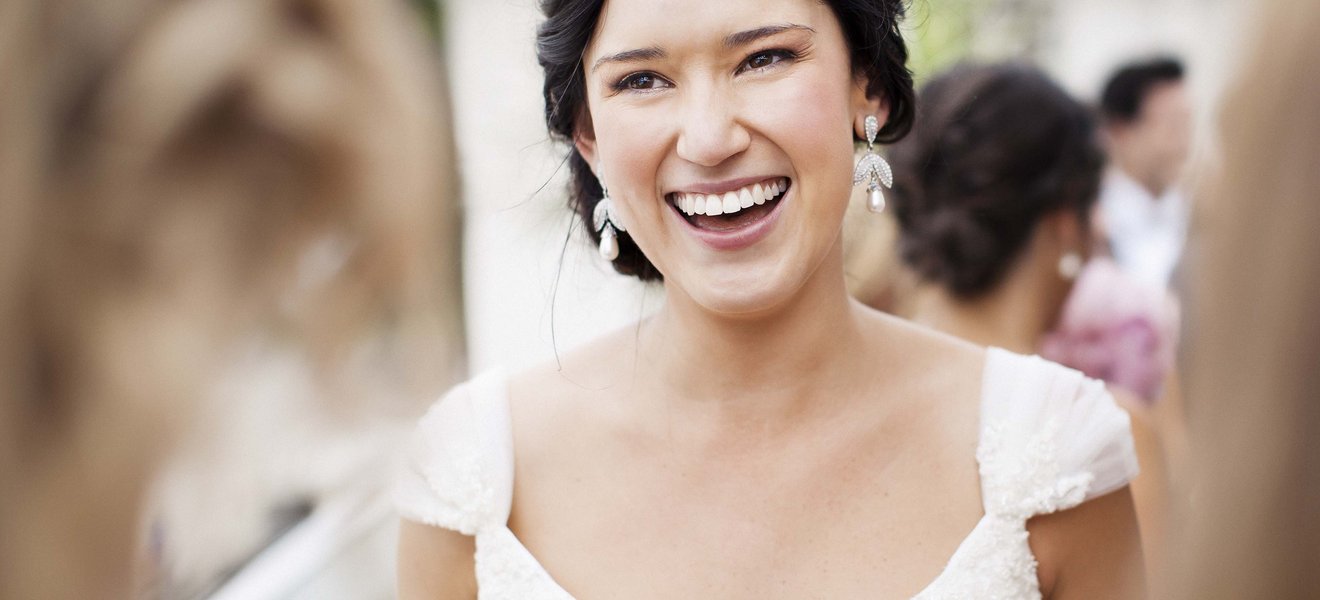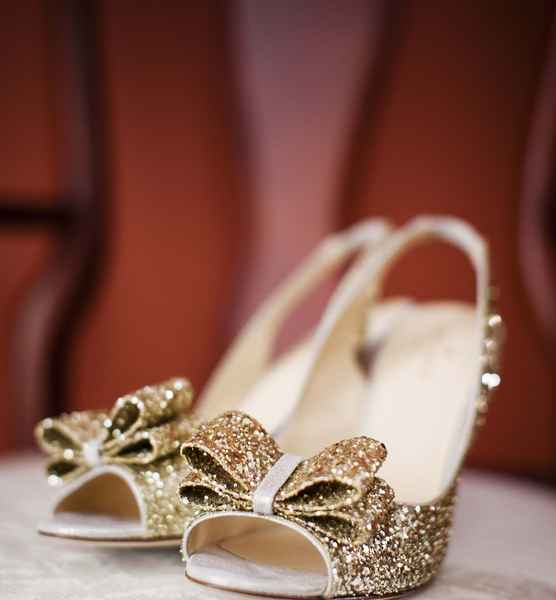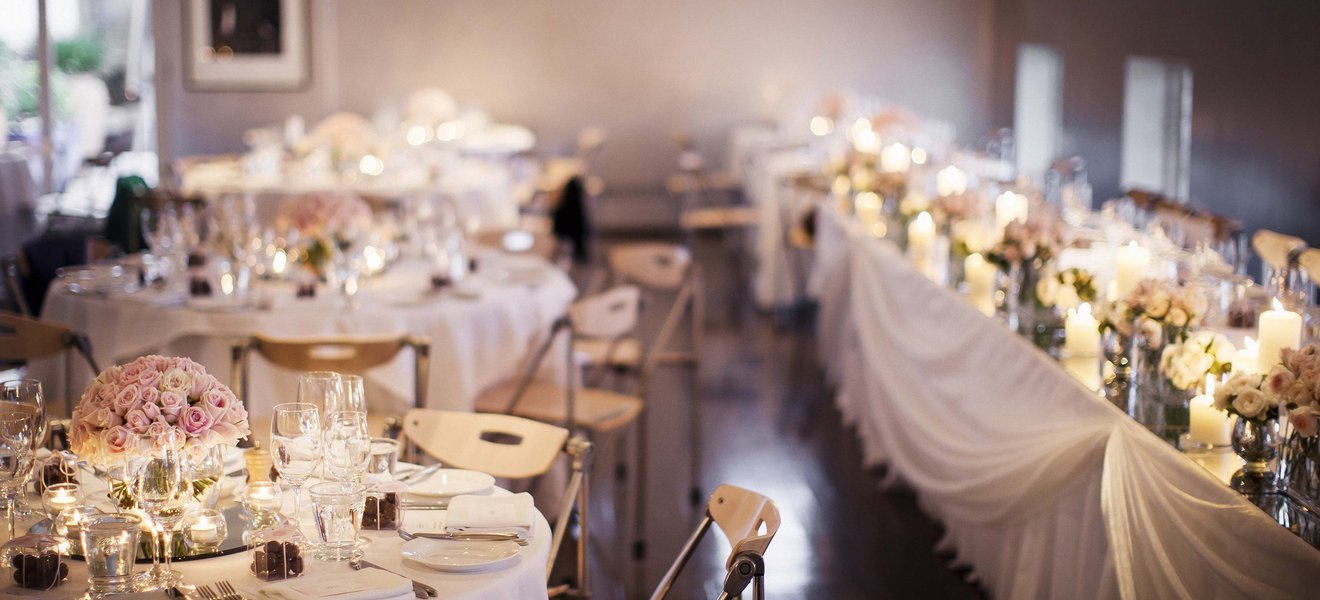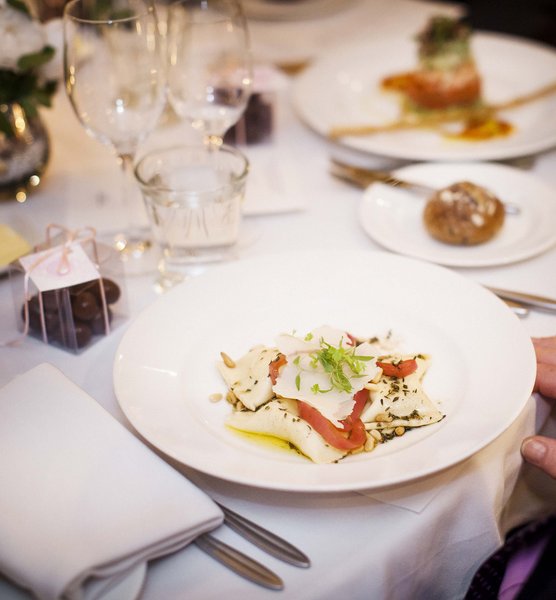 Afterwards at the reception at the Bathers Pavilion overlooking Balmoral Beach, family and friends gathered for a night of fine food and wine as Sydney Harbour sparkled in the background. As soon as the couple visited the venue they knew it was the place for their celebrations. 
"It's so intimate with a huge terrace overlooking the beach and the water. The walls in the dining room are covered in sheets of silver leaf, which looked incredible by candlelight. It was a magical night." Rosanna explained.  
For more inspirational wedding stories. Visit Real Weddings to find your perfect New South Wales wedding venues!