Sarah Berends and Allan Ghiassi have traversed the globe in the name of love. The couple first met just over a decade ago when Allan moved to Florida to train at a tennis academy. US born Sarah worked in one of his favourite local eateries, and the pair enjoyed a blissful two-year relationship before injury forced Allan to make the heartbreaking decision to return alone to his Sydney home.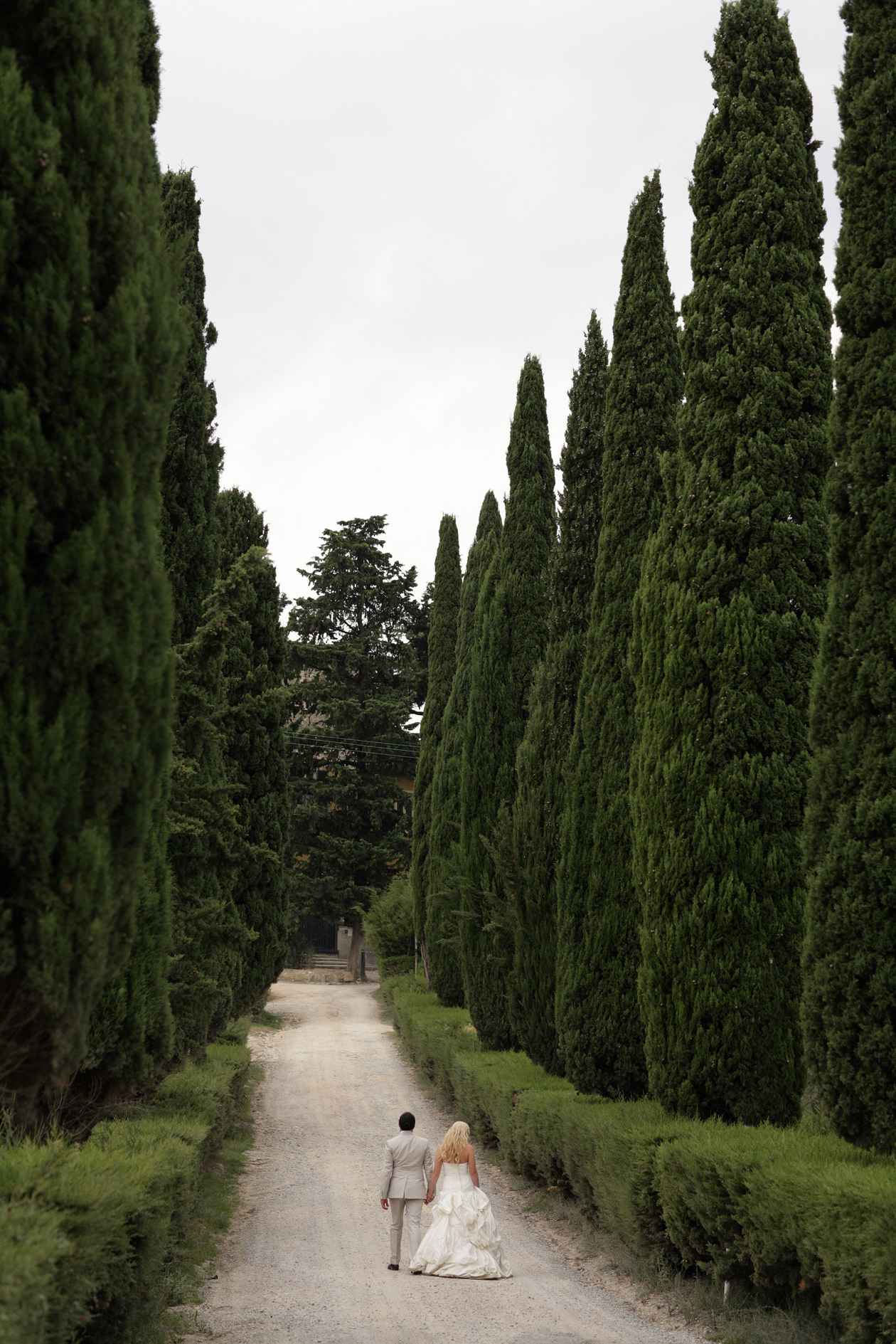 Eight years later, their paths collided once more. "He tracked me down in New York through an email address and after months of persistence, I finally agreed to see him for a drink," Sarah smiled. "The moment I saw his face it was as if no time had passed. 
We were instantly transported back to the day we parted - only now we were adults and we both knew in that moment that everything was going to change."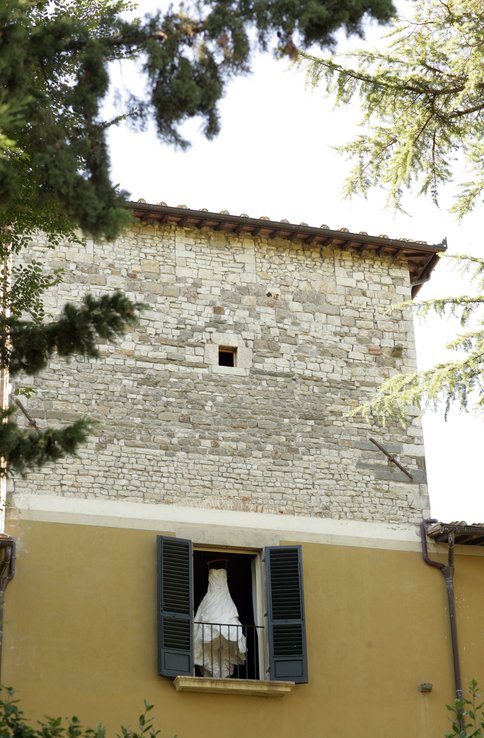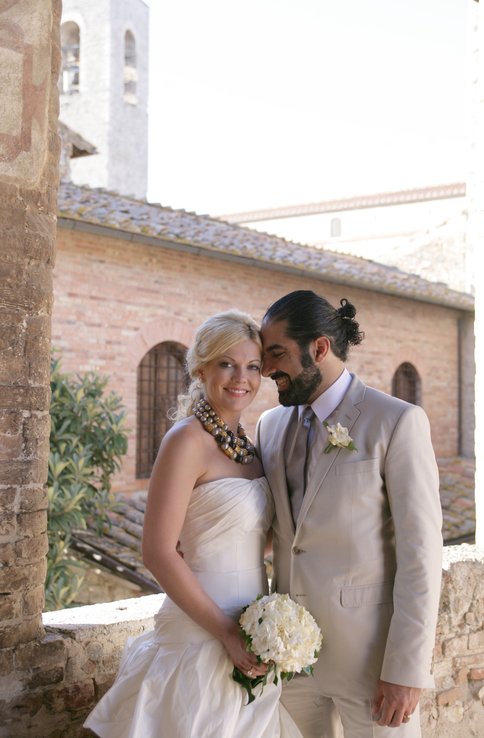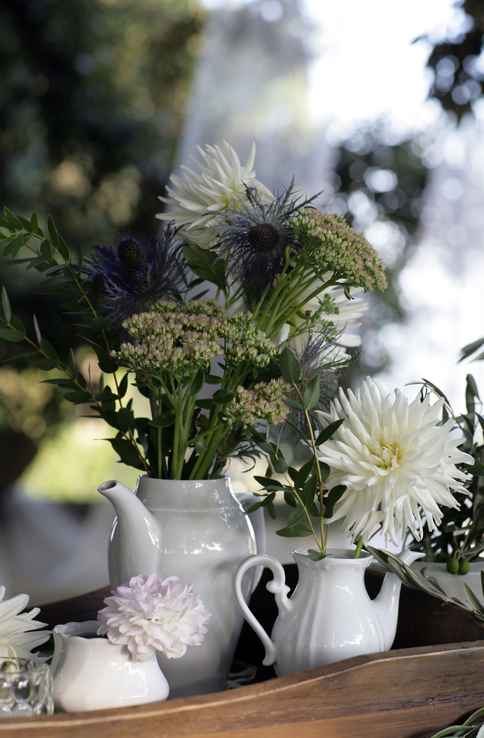 Allan lured Sarah to Sydney, where he proposed with a stunning South Sea pearl ring. "My ring symbolized the ocean that had always been with us on our journey." Given that both sides of the couple's family would need to travel for their wedding, Sarah and Allan chose to marry in their favourite destination, Italy.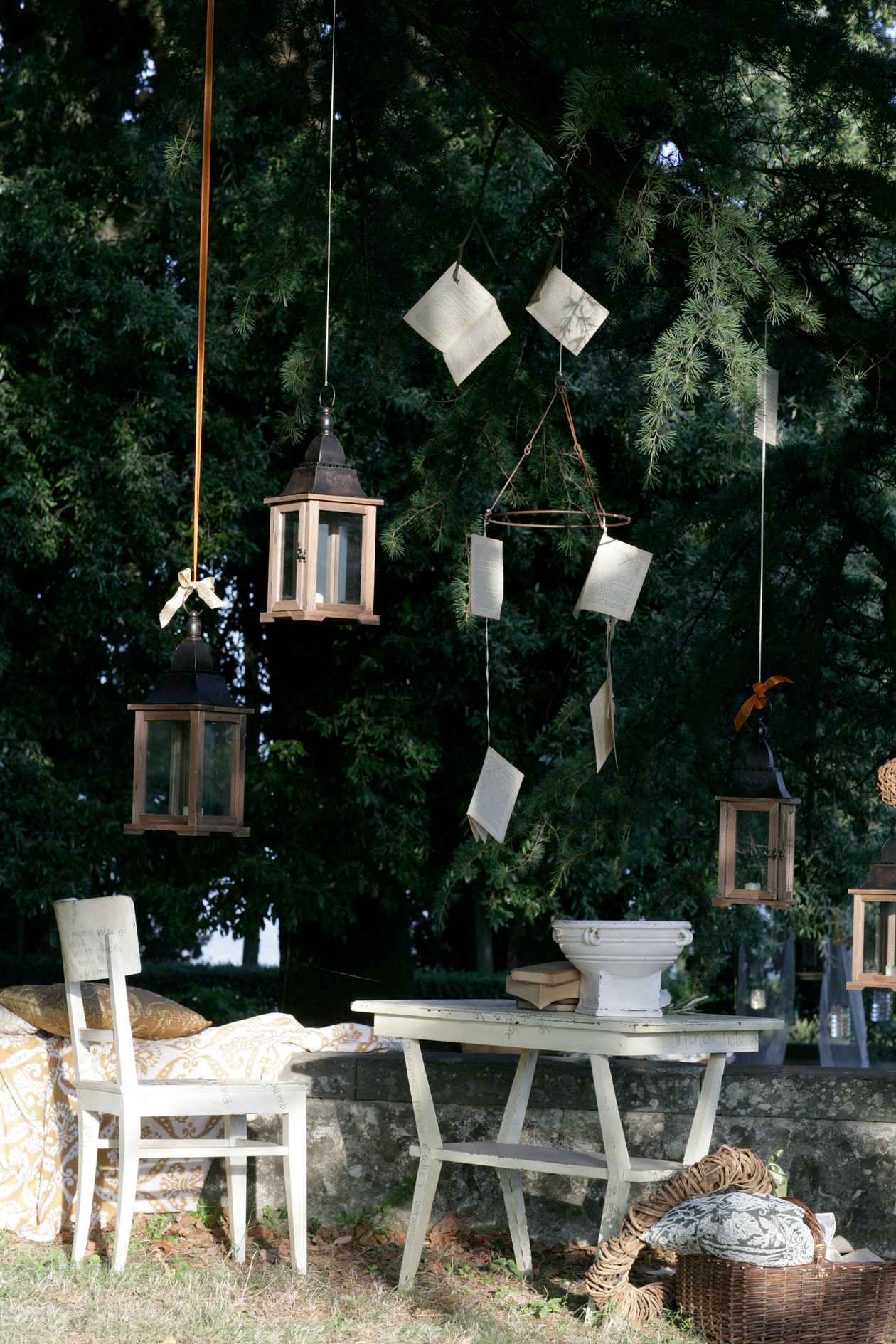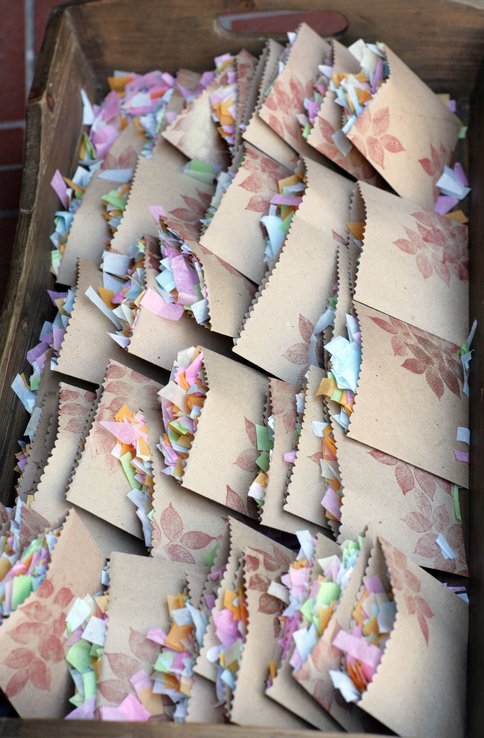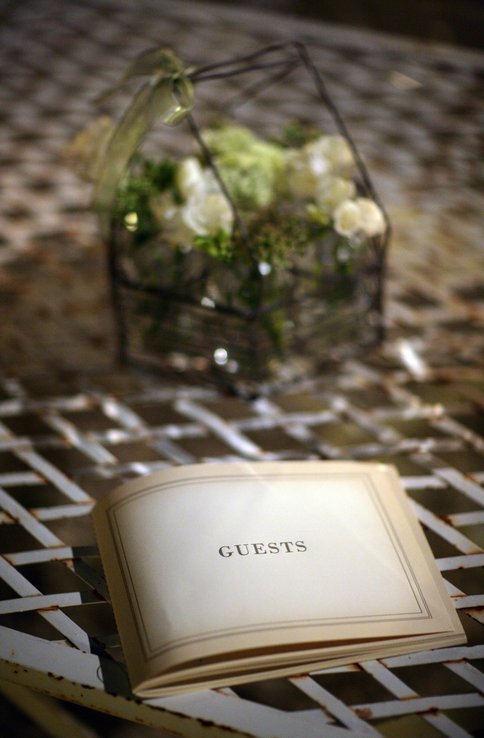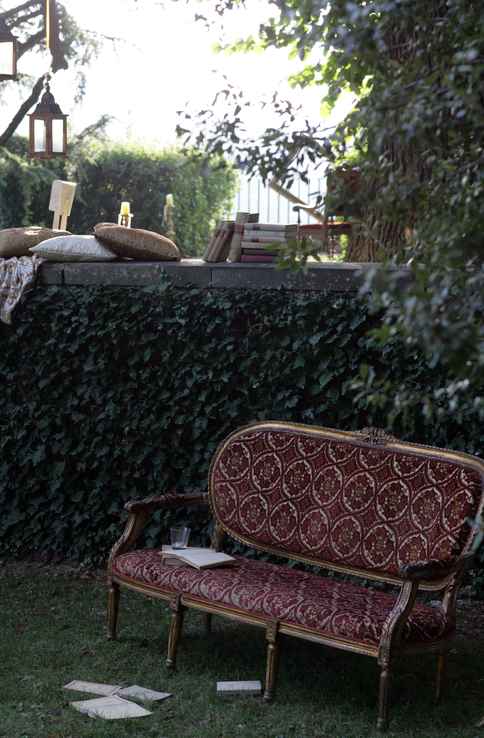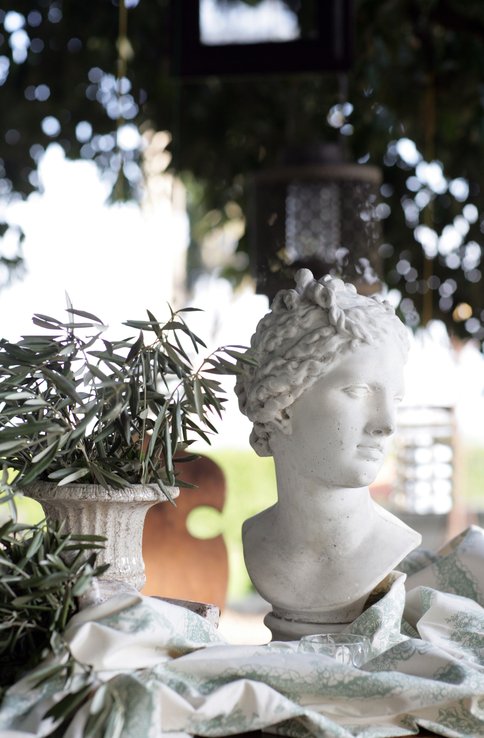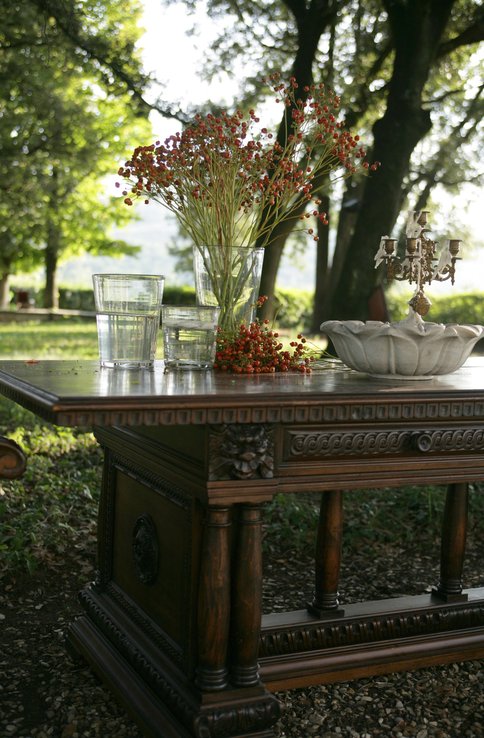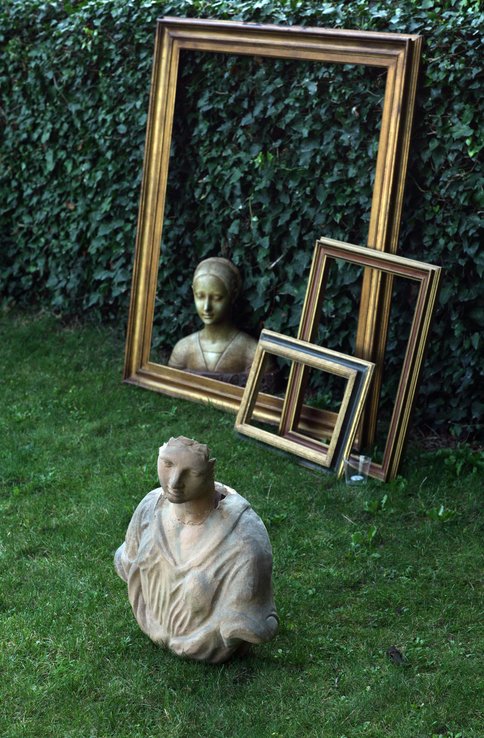 A splendid 16th century Tuscan villa was booked out for a week-long celebration with relatives and friends. After several days of indulgence and sightseeing, the nuptials took place in a simple town hall ceremony before the mayor of San Gimignano, with guests returning to the villa gardens for a sumptuous reception. 
Following her creative talents, Sarah had her heart set on an 'Alice in Wonderland meets Phillippe Starck' theme, and antique Italian furniture was placed among modern pieces for a luxurious, surreal feel. "As a rule, nothing was to match; even the flowers were mismatched," Sarah said.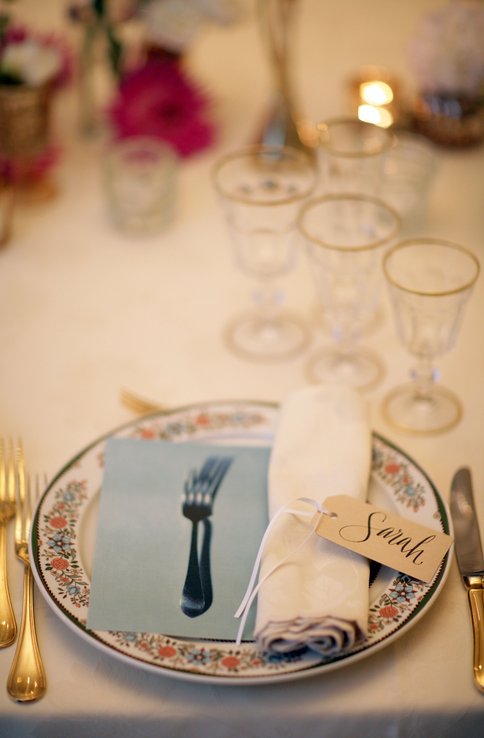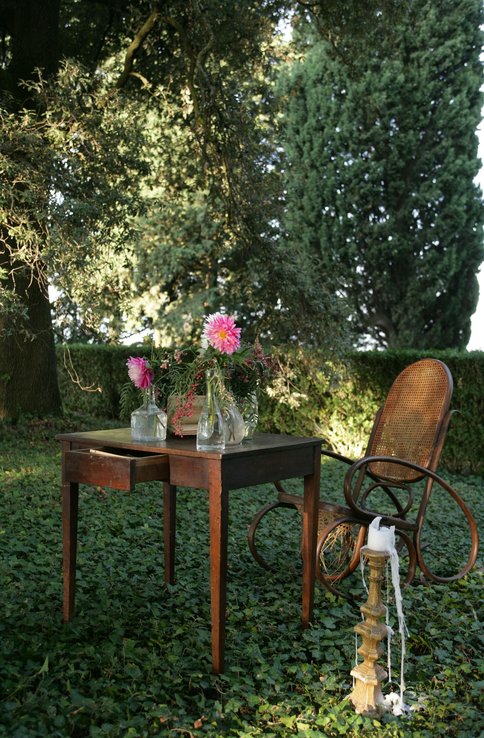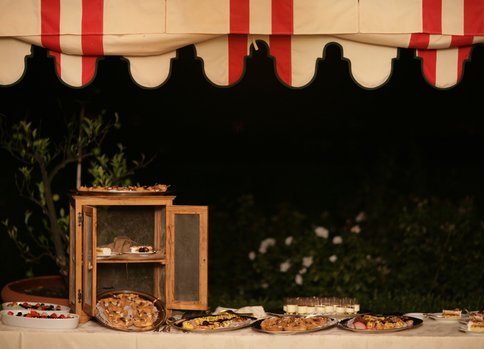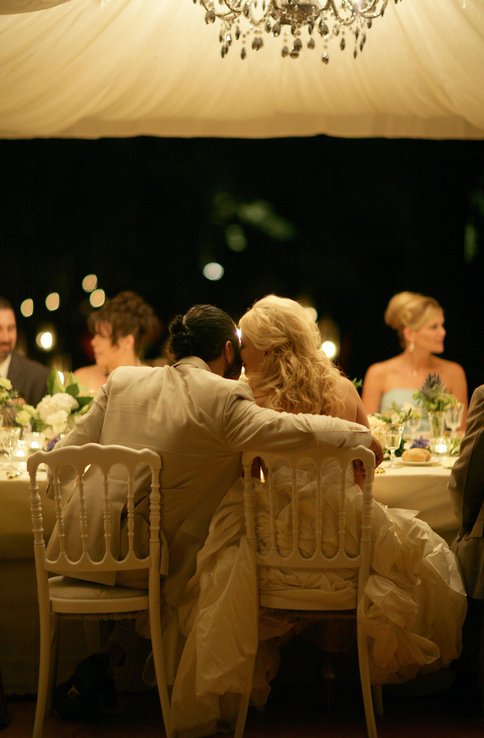 Guests enjoyed cocktails and canapés accompanied by a live jazz quintet, and as the sun set over the rolling vineyards, Sarah simply glowed in a traditional gown accentuated by a stunning necklace. "My gown was comfortable, elegant and over the top at the same time. The perfect party dress,"  she laughed.
Looking for more inspirational wedding stories? Visit Real Weddings to find your perfect wedding venues!