Meeting the parents can be a nerve-wracking occasion, but if your parents have known each other for over 20 years and you've grown up with your partner, it couldn't be easier. When childhood friends Stacey and Shane started going to the gym together five years ago, they had no idea their friendship would gradually blossom into romance. 
But when they shared the news of their engagement after Shane proposed during a walk through a park on his birthday, both sets of parents were almost as excited as the couple themselves…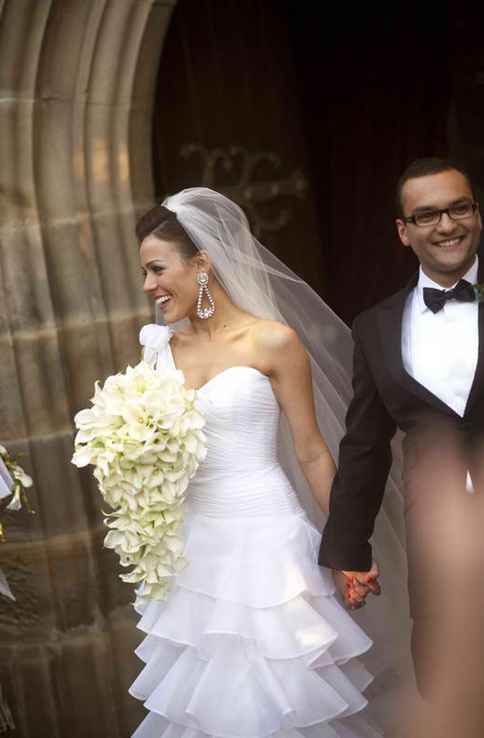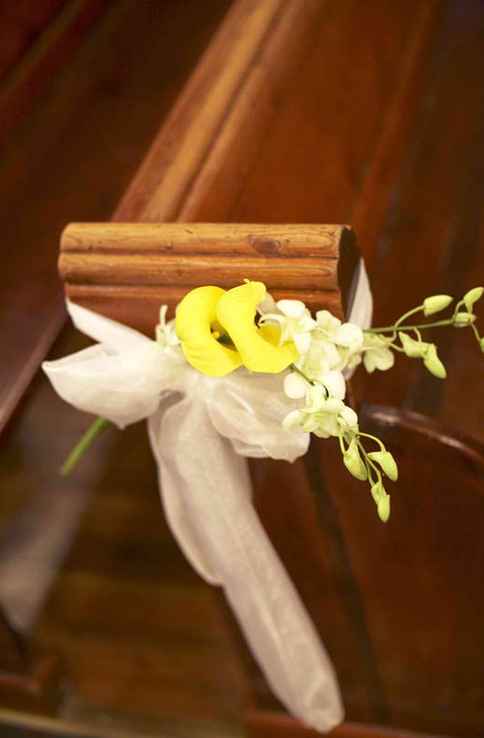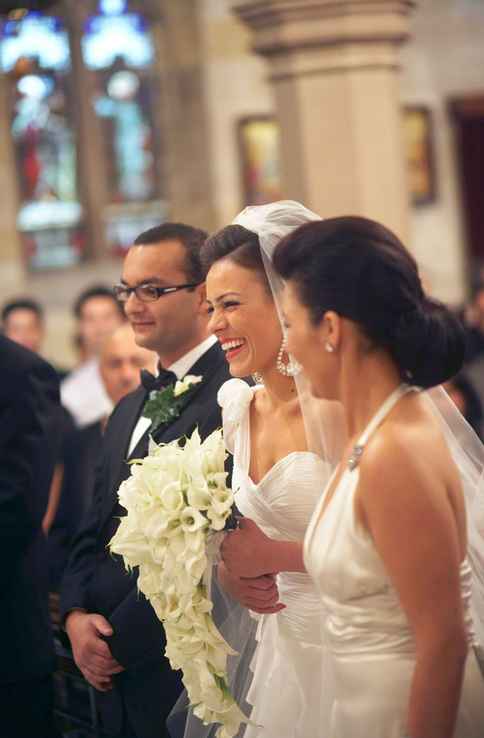 As an interior designer - whose talent and flair were featured on a reality home-design television show earlier this year - nothing could be more natural for Stacey than to use her knowledge of colours, textures and patterns to create a unique, completely personalised wedding.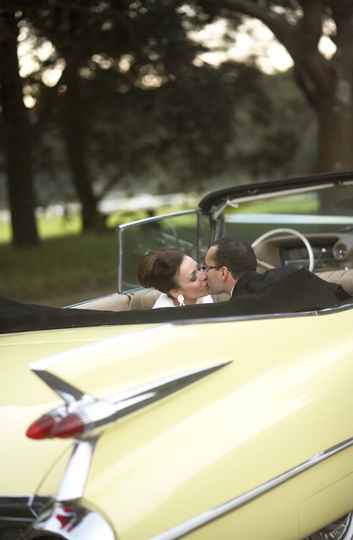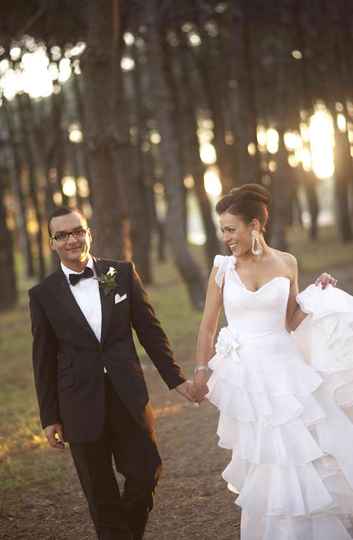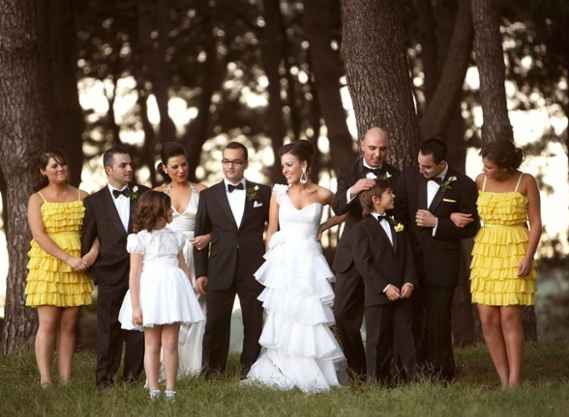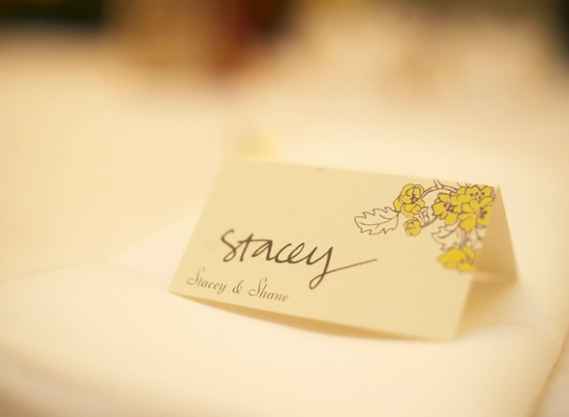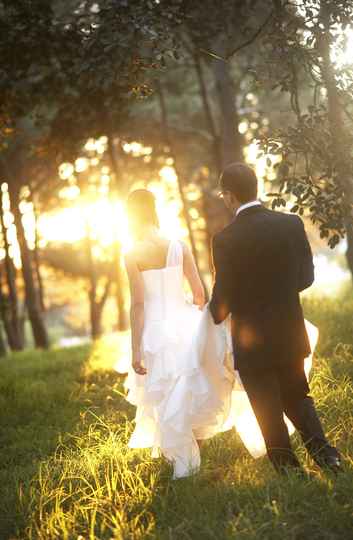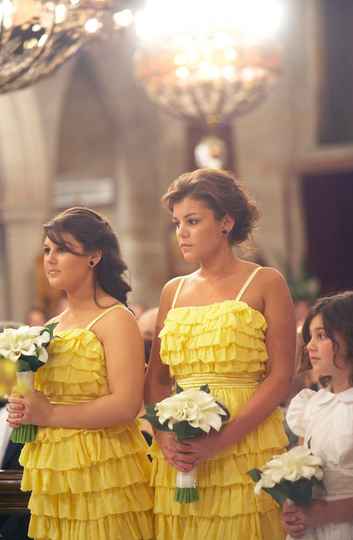 For the theme colour Stacey selected yellow, using various shades such as buttery lemon for the cake, a golden yellow for the bridesmaids' dresses, and floral arrangements that included yellow calla lilies to create a warm, cheerful feel to the celebration.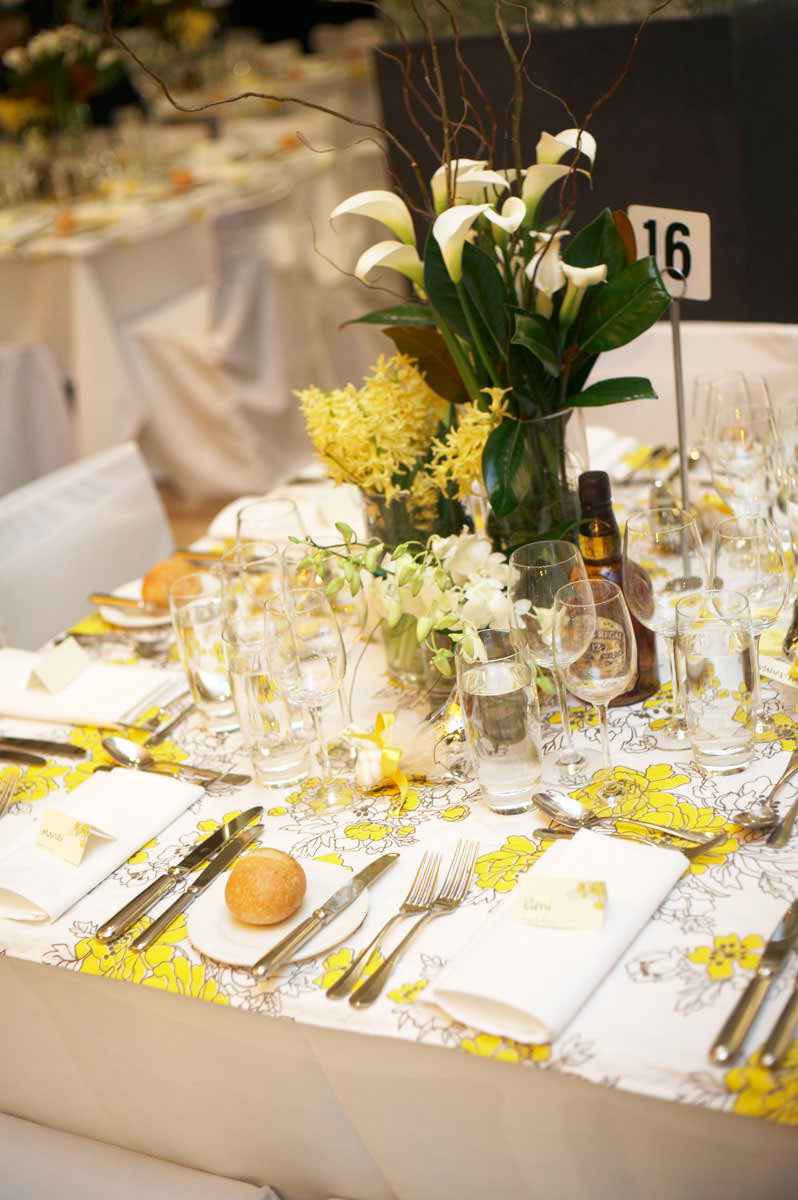 The bride's sense of design also meant that she had a clear idea of the type of gown she would like to wear. The end result - a breathtaking gown with a fitted, ruched bodice and slight sweetheart neckline flowing into a heavily layered skirt - was complemented by the tiers of ruffles on the bridesmaids' dresses.
An original idea of giving each guest a vintage porcelain bird quickly became difficult when, despite her best eBay and antique shopping efforts, Stacey's collection only numbered 40. In the end, silver glazed porcelain birds were ordered from a New Zealand supplier, and sugared almonds wrapped in tulle were tied to the tail of each.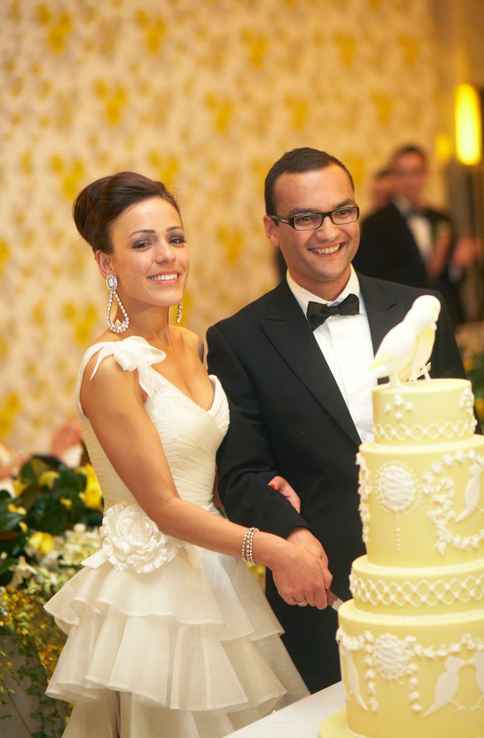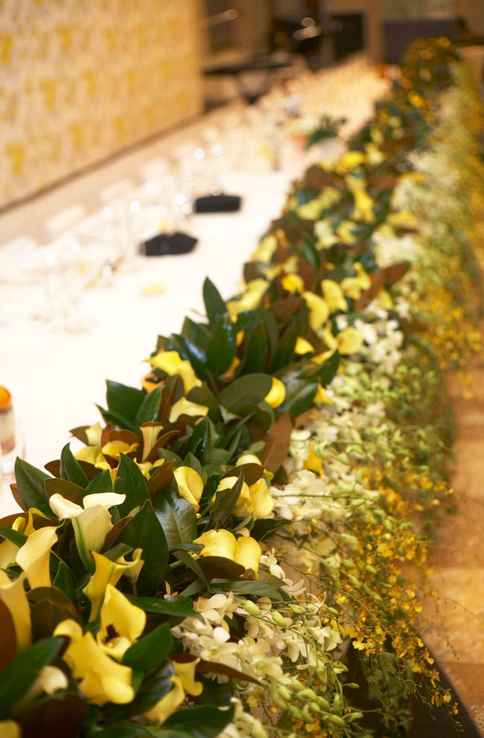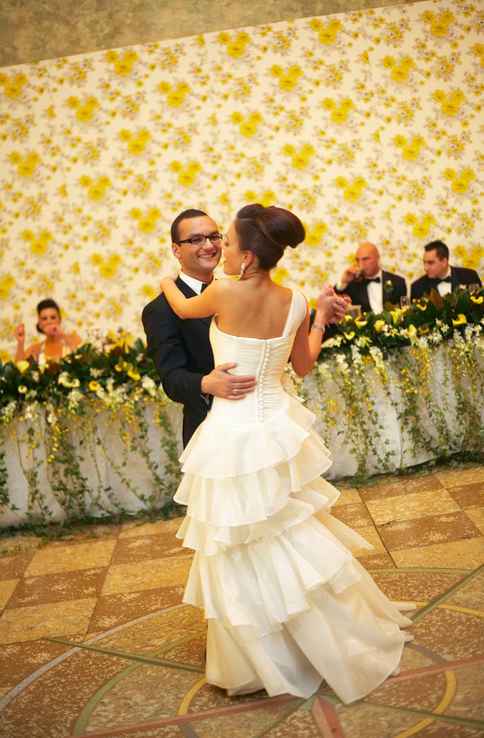 The big day dawned warm and sunny, and as Stacey walked down the aisle, she could see Shane standing at the front of the church with his back turned to her; the priest whispering something in his ear.  It wasn't until later that she found out the priest was saying to Shane: "Don't turn around yet...wait....wait...wait...ok now!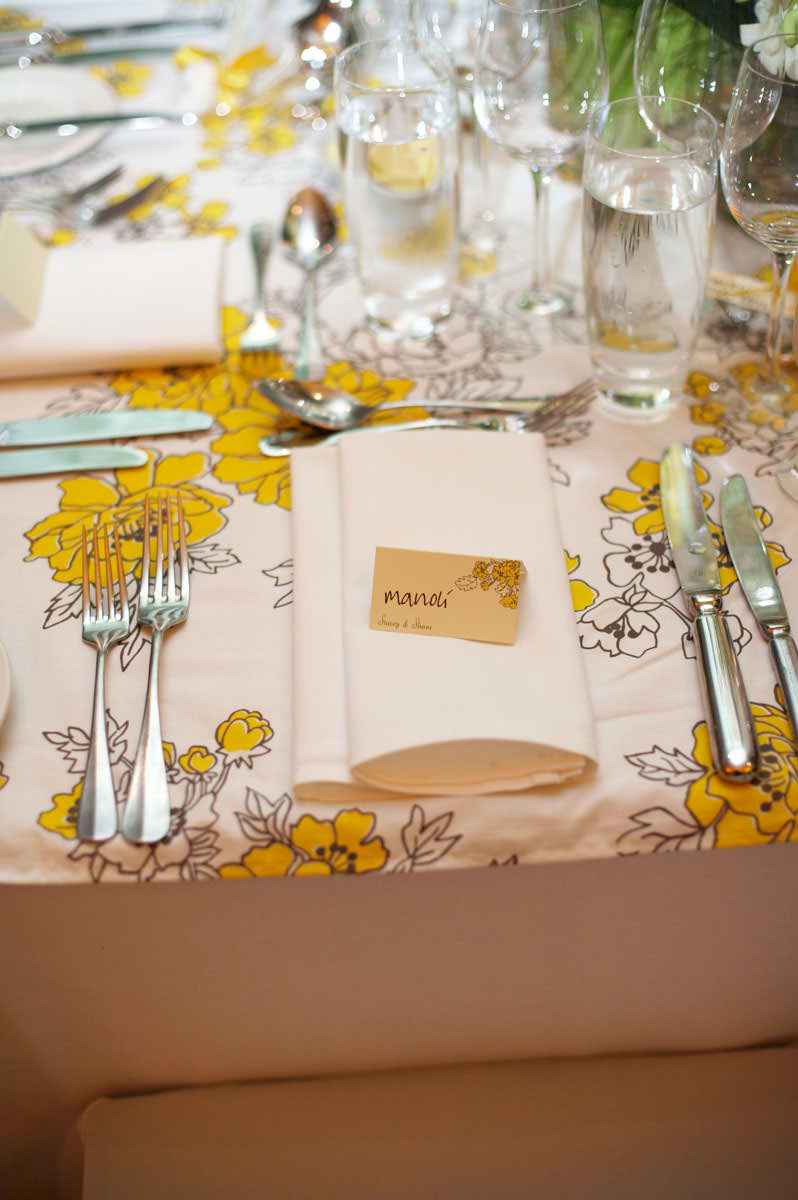 This light-hearted tone continued throughout the ceremony and onto the reception at the Museum of Contemporary Art, a unique, waterfront wedding venue on Sydney Harbour. The couple celebrated their marriage with fine food and dancing shared with family and friends. This sense of fun is one of Stacey's favourite memories of the day. "It felt like a big party, with all of our loved ones there," she said.
Looking for more inspirational wedding stories? Visit Real Weddings to find your wedding venues in Sydney!