Stevie Dellamarta and Peter Romaniw struck up a close friendship while working at the same sporting club, but management made it quite clear that any serious relationships were a no-go zone."We were always told to not fish off the same pier you work at," Stevie smiled.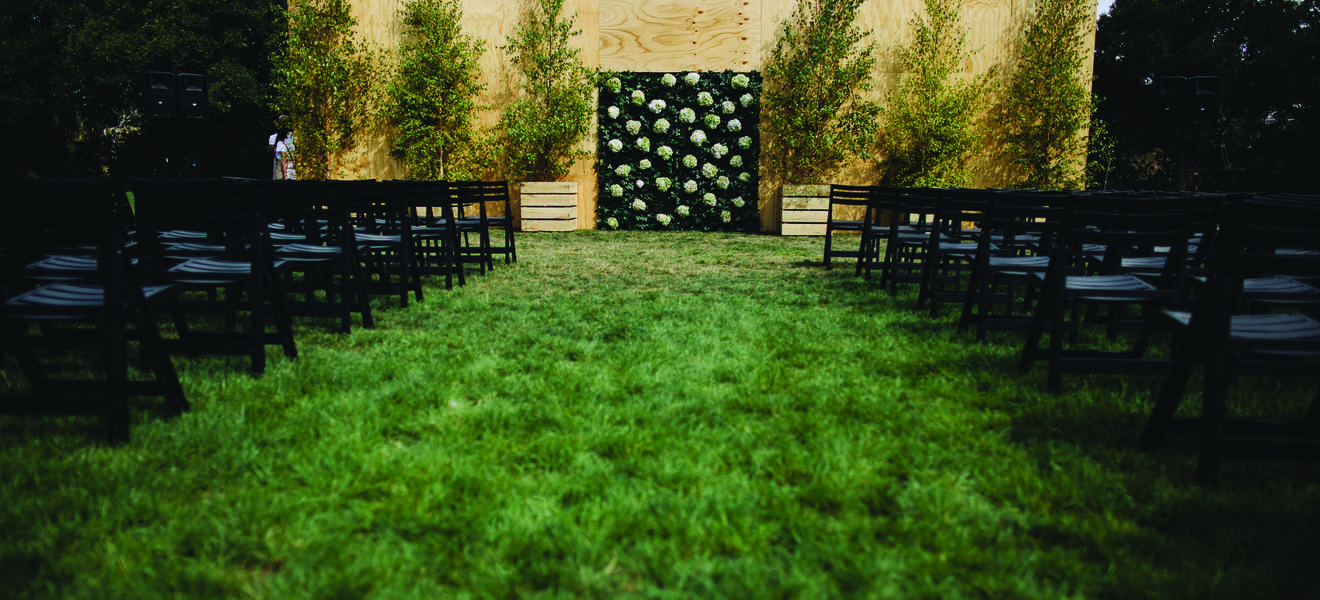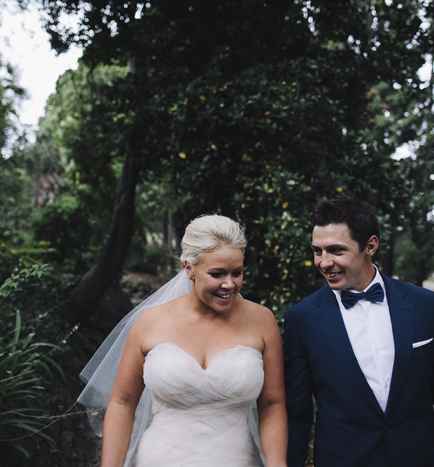 The Hawthorn campus where Stevie completed her Year Nine schooling was chosen as the venue, and the wedding ceremony was held against a custom-built wooden set backdrop. As Pete patiently waited in his electric blue suit for his bride to arrive, he was convinced that she would arrive in a black gown with sleeves."To his surprise, I turned up in strapless tulle," Stevie smiled.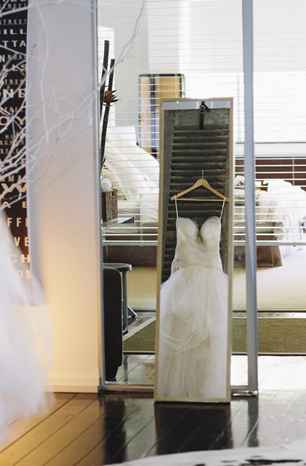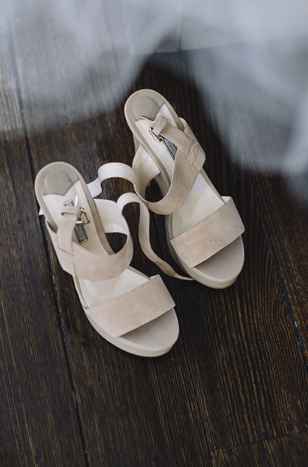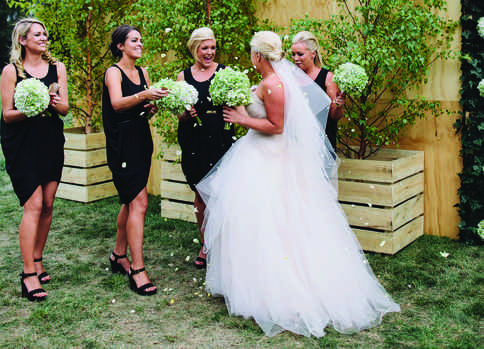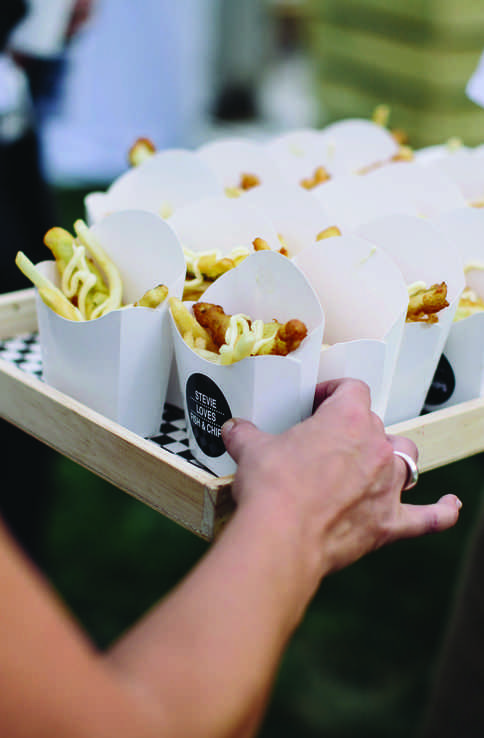 Food created by the incredibly talented Fred and Ginder Catering was even served on wooden ply boards, with each one listing a description of the ingredients. Stevie and Peter were quite specific with food choices, selecting favourite dishes like dim sum, mini lamb souvlaki, chimmi churri chicken tortillas, choc tops, and great slabs of Toblerone. "Everything inside the marquee was 'Stevie & Pete' customised, from the wait staff's uniforms to custom stubby holders and the styling of the food," Stevie said.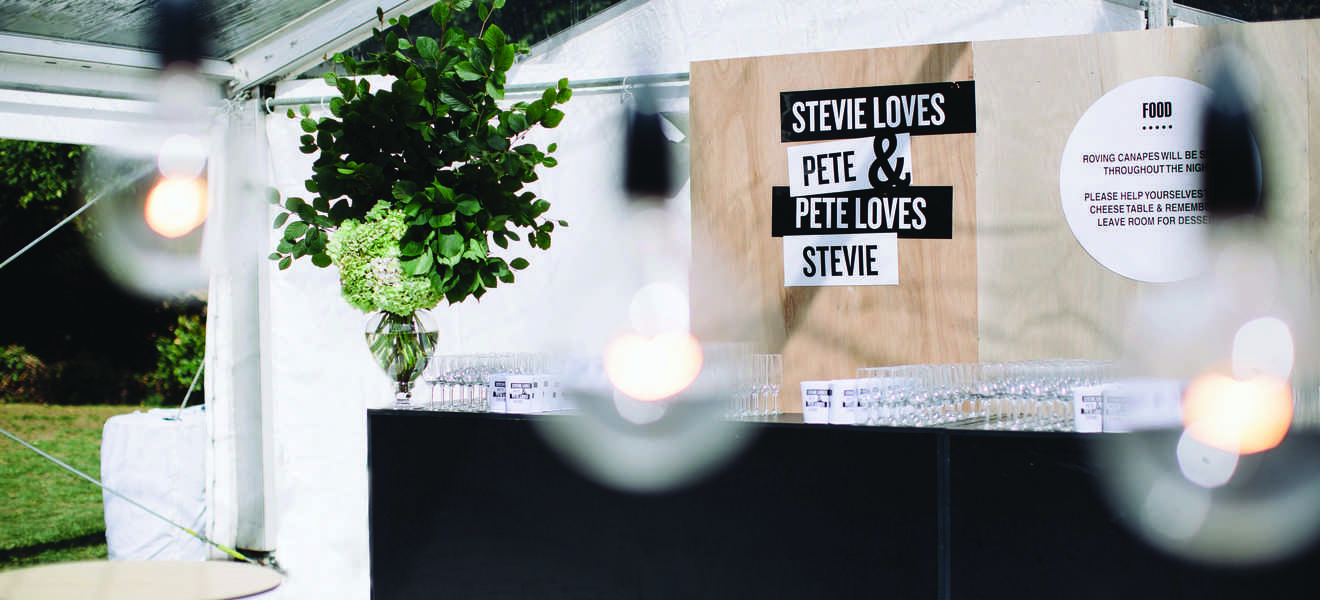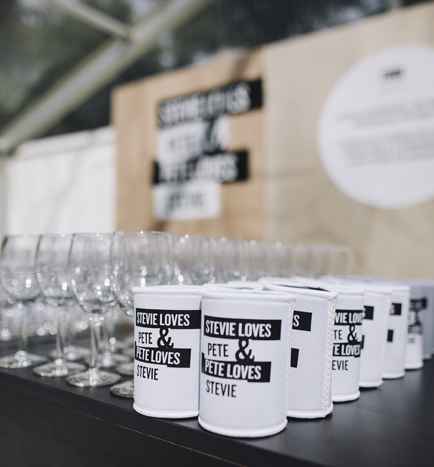 Guests weren't surprised by the attention to detail, but there was one big feature which caught everyone off guard; a surprise performance by Daryl Braithwaite. Ever since she was little, Stevie had dreamed of having him play at her wedding, and she managed to convince the popular singer to appear while keeping it a secret from everybody - including her mum and dad. 
Looking for more inspirational wedding stories? Visit Real Weddings to find your perfect wedding venues in Melbourne!