How did you meet?

Like every good love story in the 21st century, Daniel and I met on Tinder! Our first date was easy going, fun and there was so much laughter throughout the whole night; we now look back and think about how quickly we felt comfortable with one another, and it didn't take us long to fall in love and know we wanted to spent our futures together. 
Fast forward 4 years and we have travel the world, bought a home and had the "pleasure" of experiencing self renovations and become parents to a little golden bundle of fur; our dog, Lenny! We have come from different parts of the world, Daniel grew up in the north island of New Zealand and I grew up in the South East suburbs of Melbourne, and our families are of different culture, but our lives have merged so well together and fit perfectly!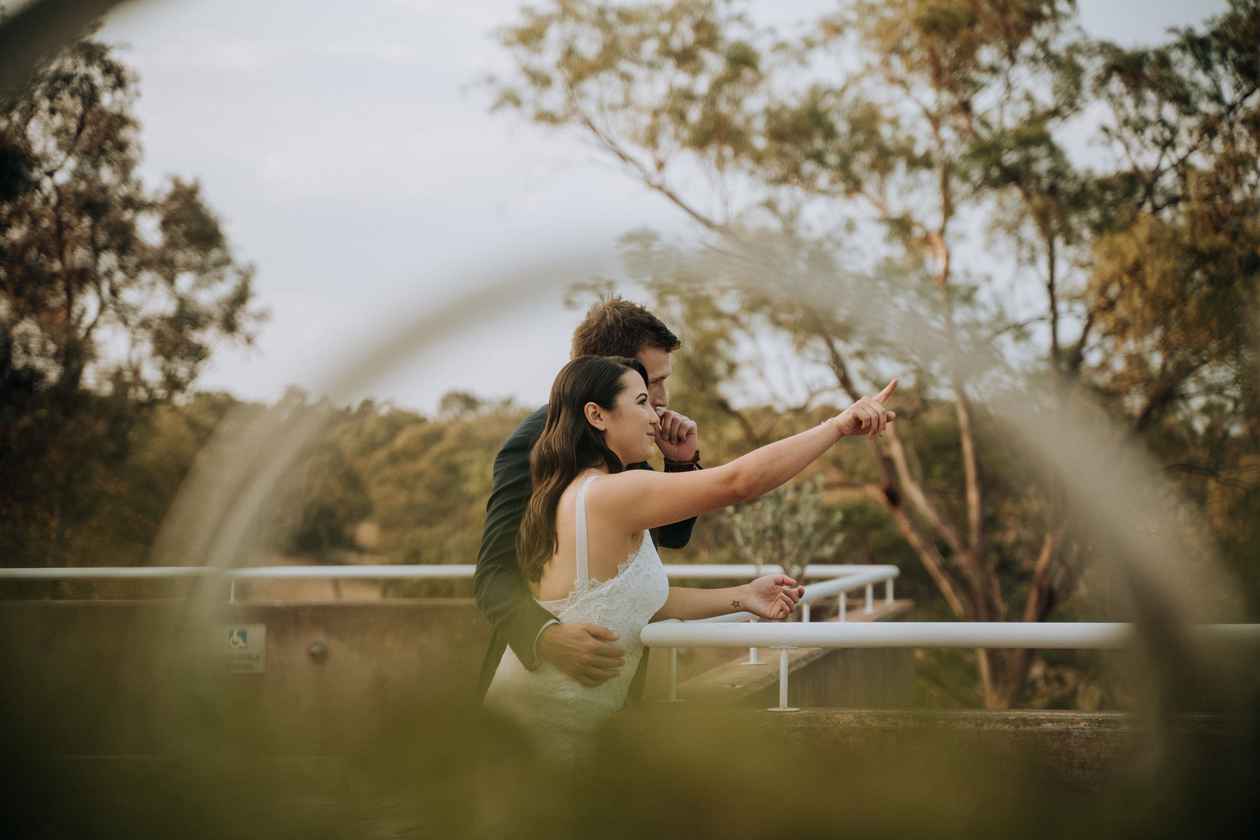 Tell us about the proposal.

We were back in the south island of New Zealand and Daniel had planned a hike, Rob Roy's Glacier Track. The walk was going to take 3-4 hours return and it was wet and cold during the time we were away. We enjoyed being outdoors so this was another fun day for us and to my surprise would be a very special one! After around 2 hours of walking we came to the look out point, it was quiet and lightly raining and our view was of the beautiful glaciers with snow sprinkled around the mountains. 
Daniel took my hands and started to reflect on the first time we had gone to New Zealand, 2 years prior to this trip where I had met his family for the first time. He said in that moment, he could see me becoming part of his life forever and he got down on his knees and asked me to marry him. It was just so beautiful as we were by ourselves and could treasure the moment just us.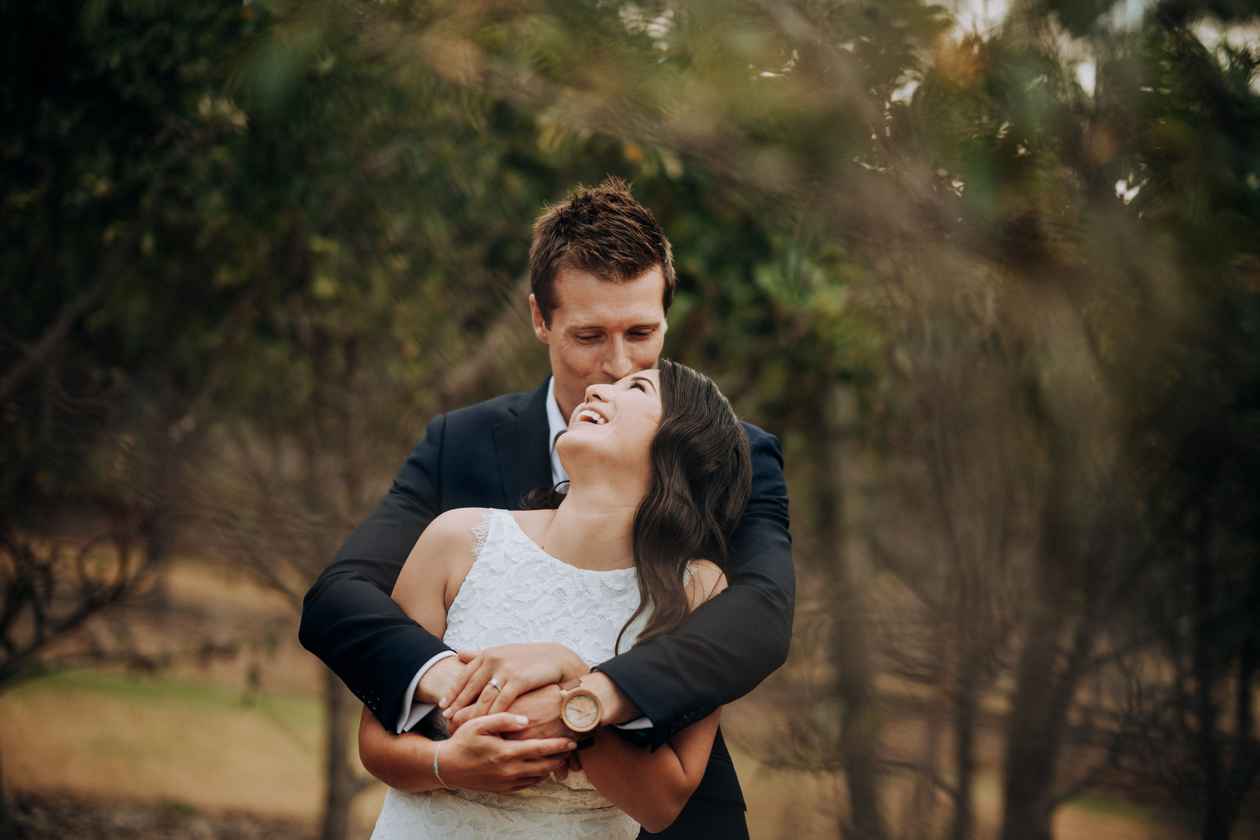 How did you choose your Venue and location? Why?

We just love the history behind Farm Vigano; the place had belong to a family that looked after the property and produced their own food on the land. It felt like being at someone's home, where there was amazing food and a comforting/homely feel. We wanted that feeling to reflect on our wedding day, we wanted it to be intimate and like a big family and friends gathering. The property was simply stunning and the grounds was beautiful, the trees and mountains surrounding the old Italians family home was picture perfect and we just knew this was the place we had to get married.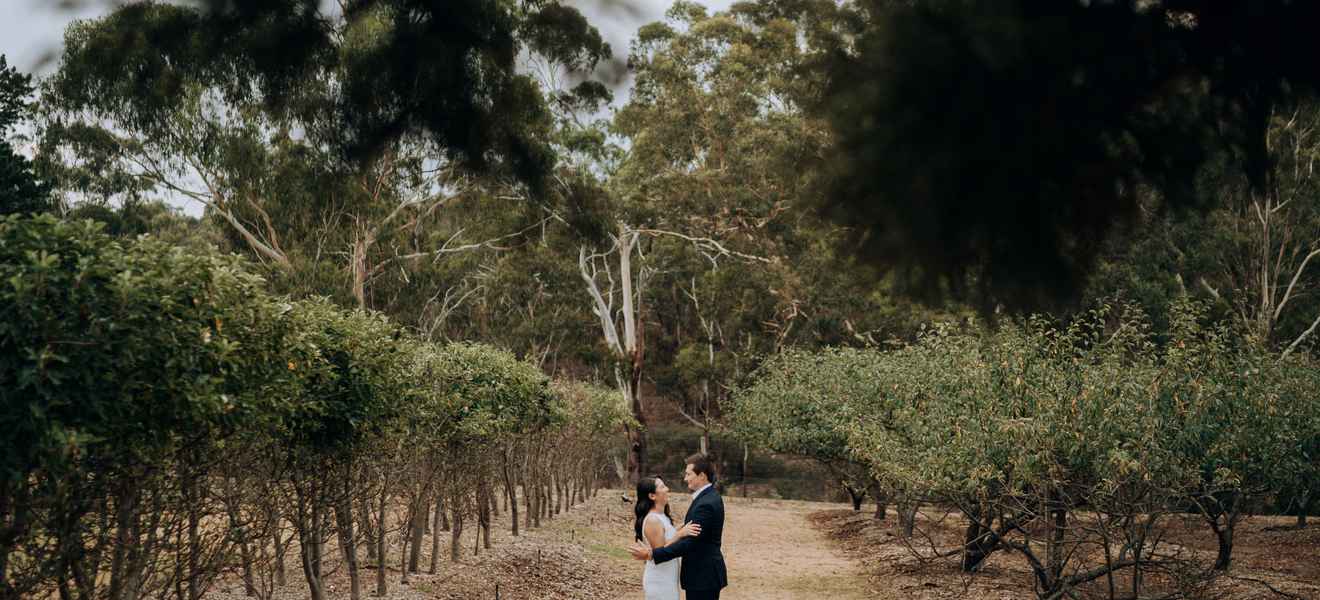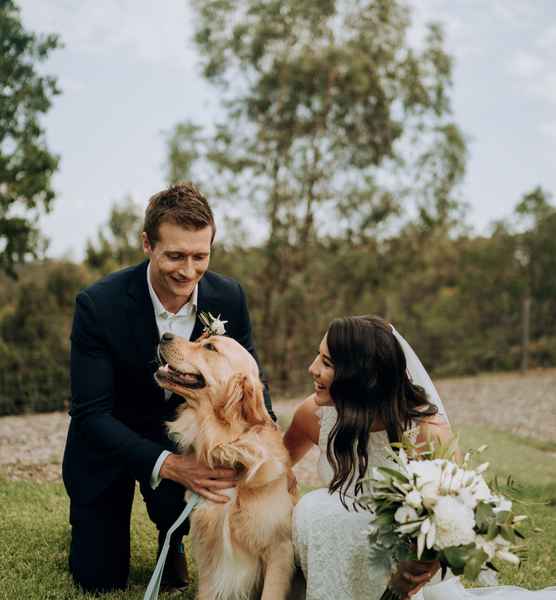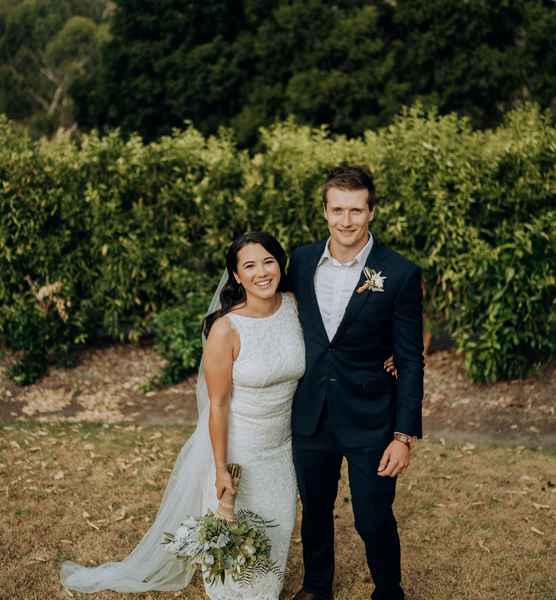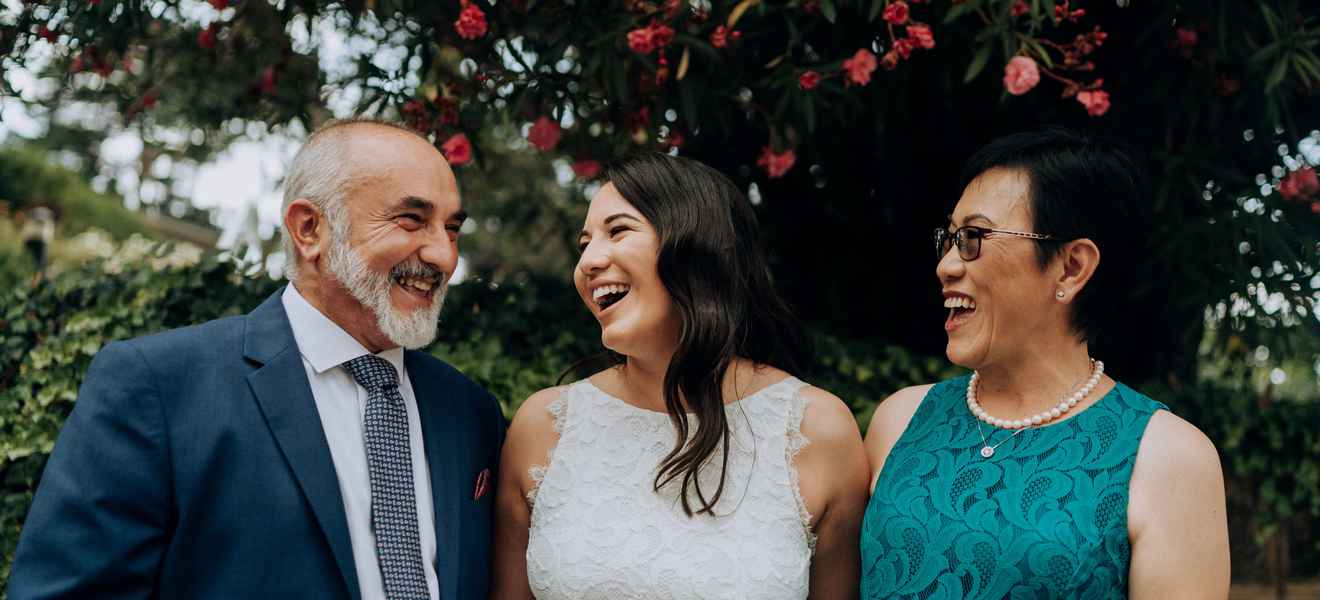 Tell us about your Gown (style, how you found it, what you loved about it). What about the groom and the bridal party fashion choices?

Our theme was modern simplicity; we didn't go over the top with table decorations or a wedding arch, the boys didn't wear ties and I didn't have a train on my dress. We wanted to keep it a reflection of us as a couple and individuals and keep ourselves and our guests relaxed.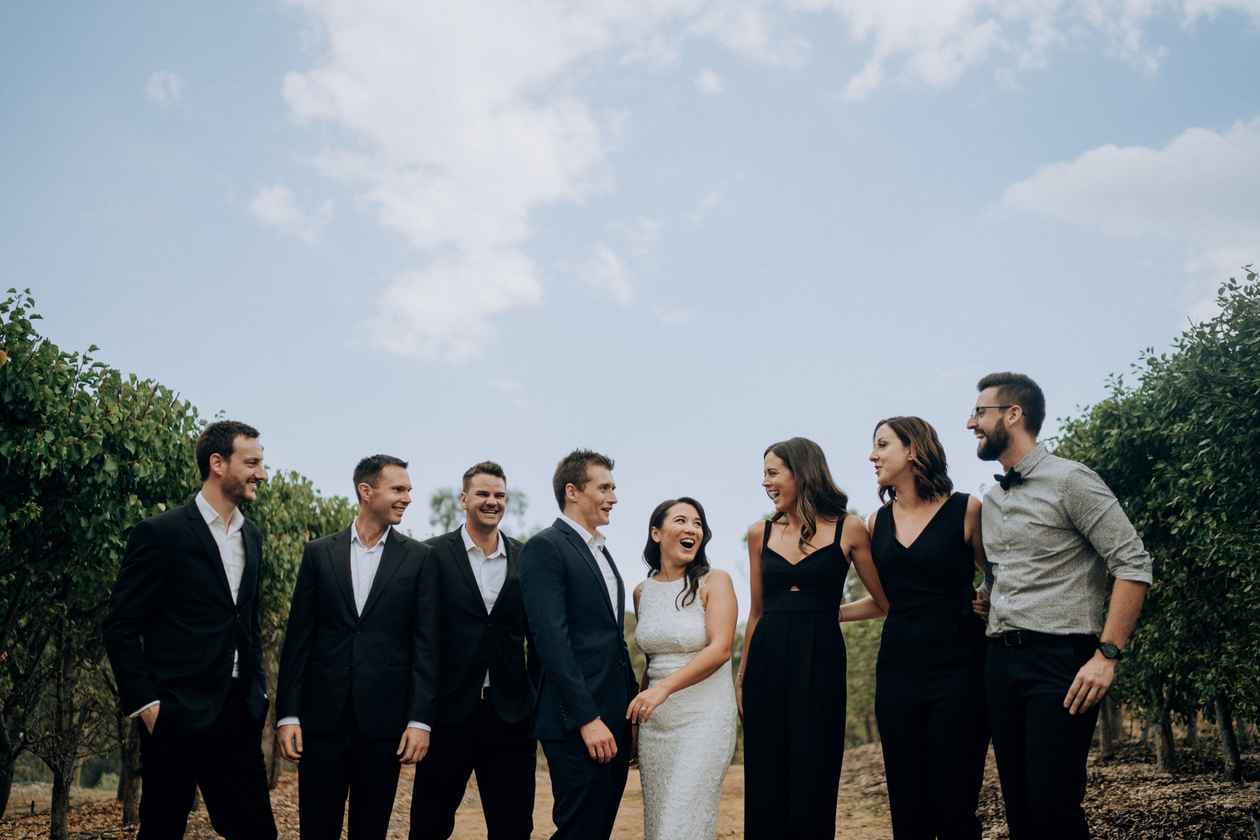 What Style / Styling did you choose for your wedding? (eg: colour scheme, flowers, stationery, cake, transport, details, themes, inspiration, the overall "look and feel")

We went with natural white flowers and greenery/gums in our flower arrangements for both the bridal party and groomsmen.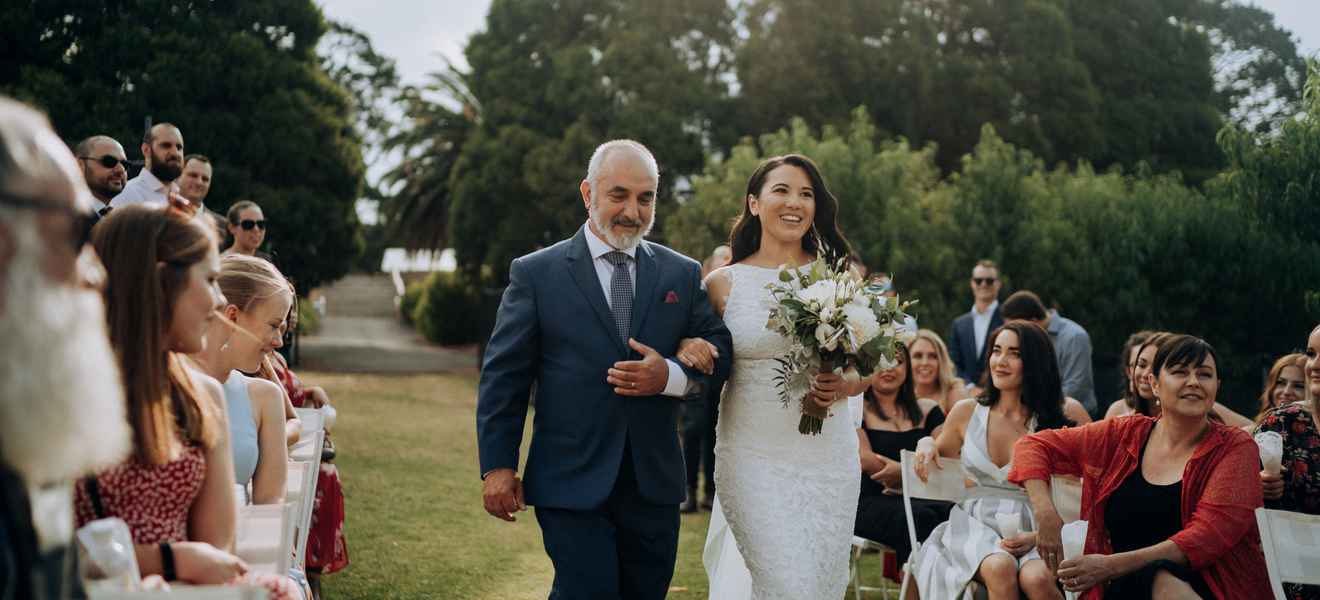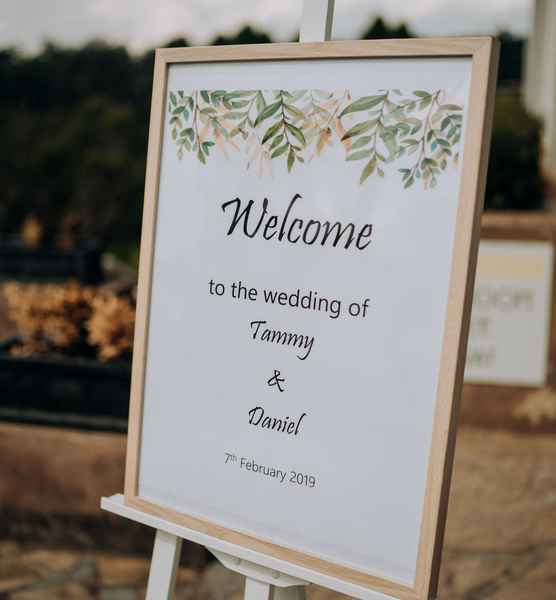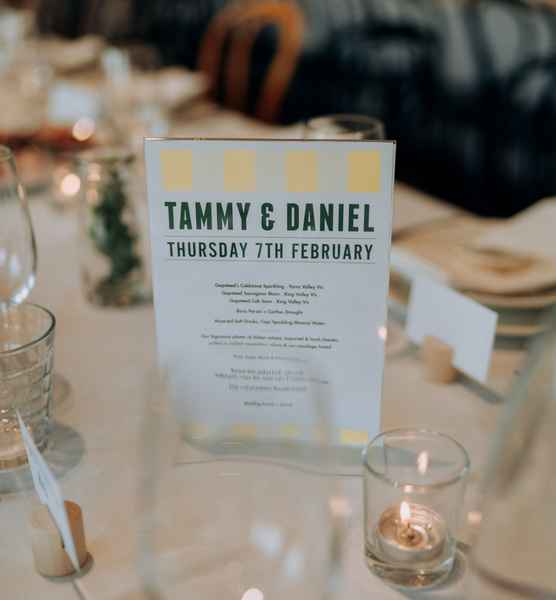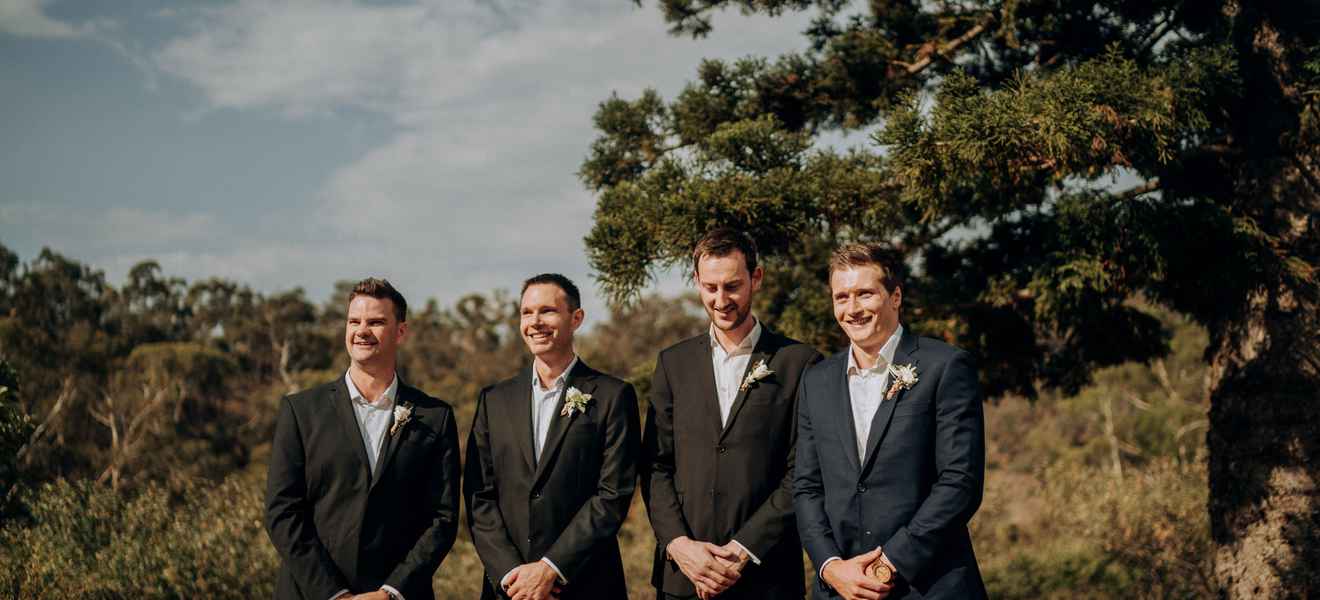 What were the the highlights of your day?

The most priceless moment for us was telling each others our vows; we forgot about all our guests around us and we felt like it was only us standing under the big old oak tree. It was a real and raw moment.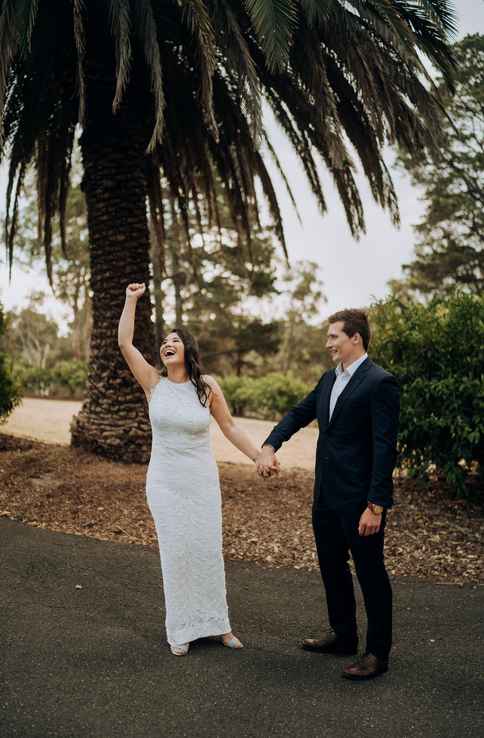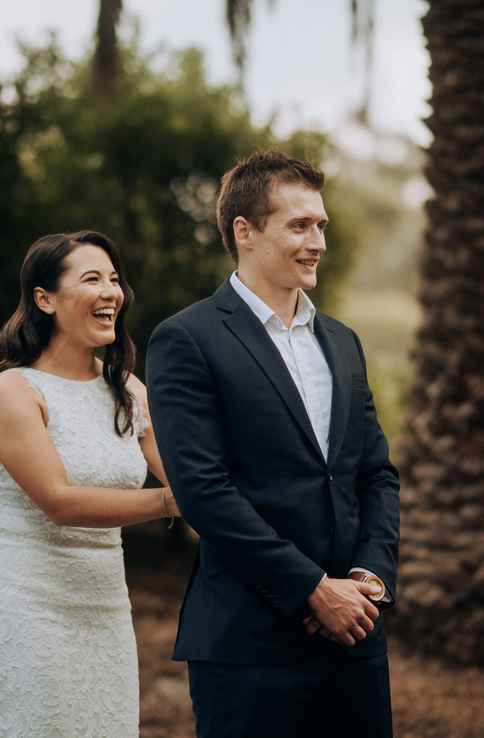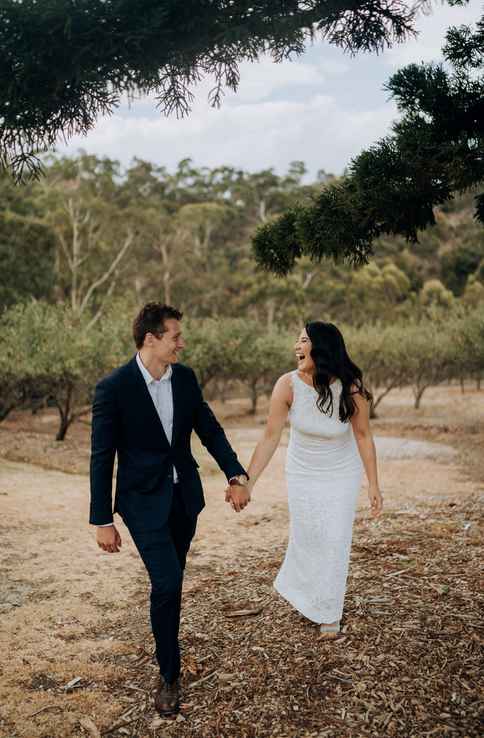 Tell us about any funny, poignant, challenging or emotional moments?

The vibe we wanted to have during our day was simply for it to be a fun party, and that's exactly what we got! We would look around and see all our loved ones laughing, smiling and dancing the night away. It was so special to us for everyone to be mingling and the room was filled with so much love and happiness that night!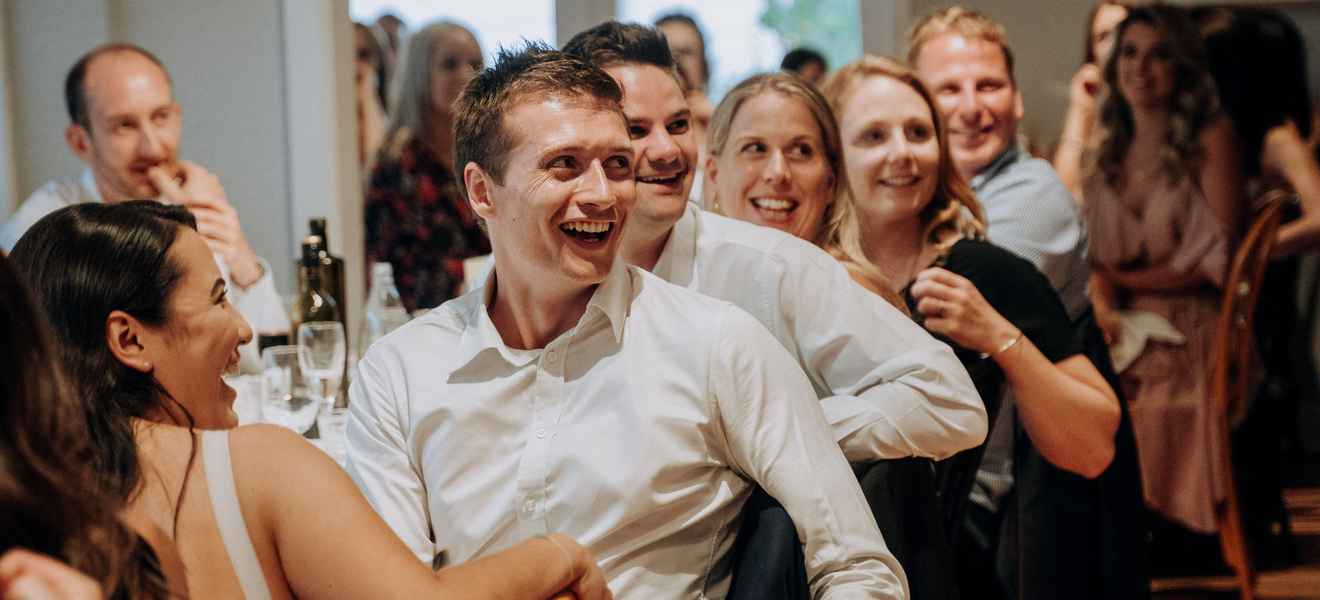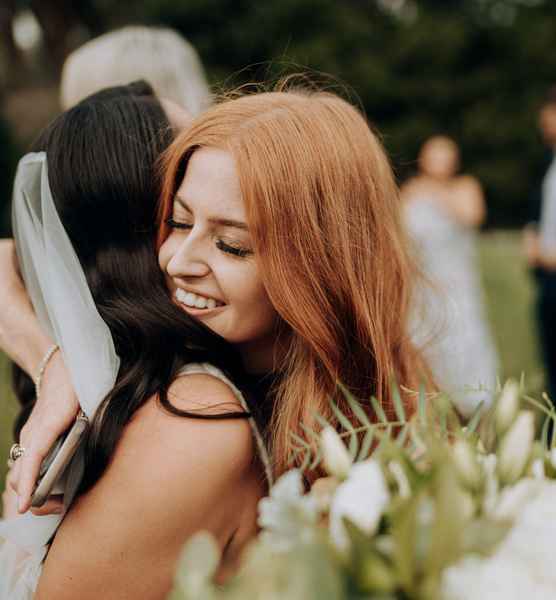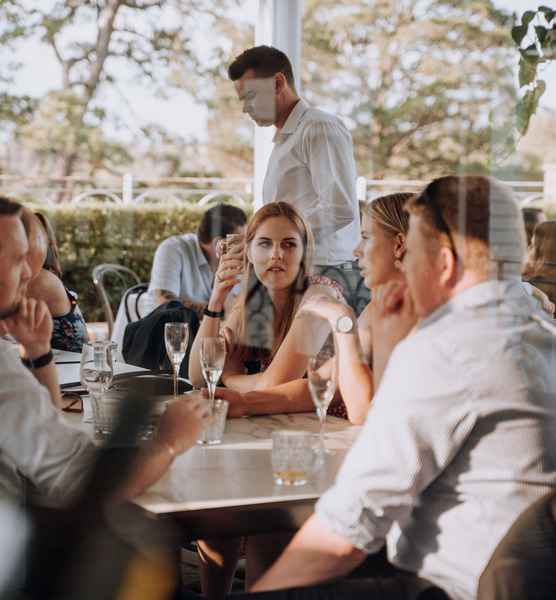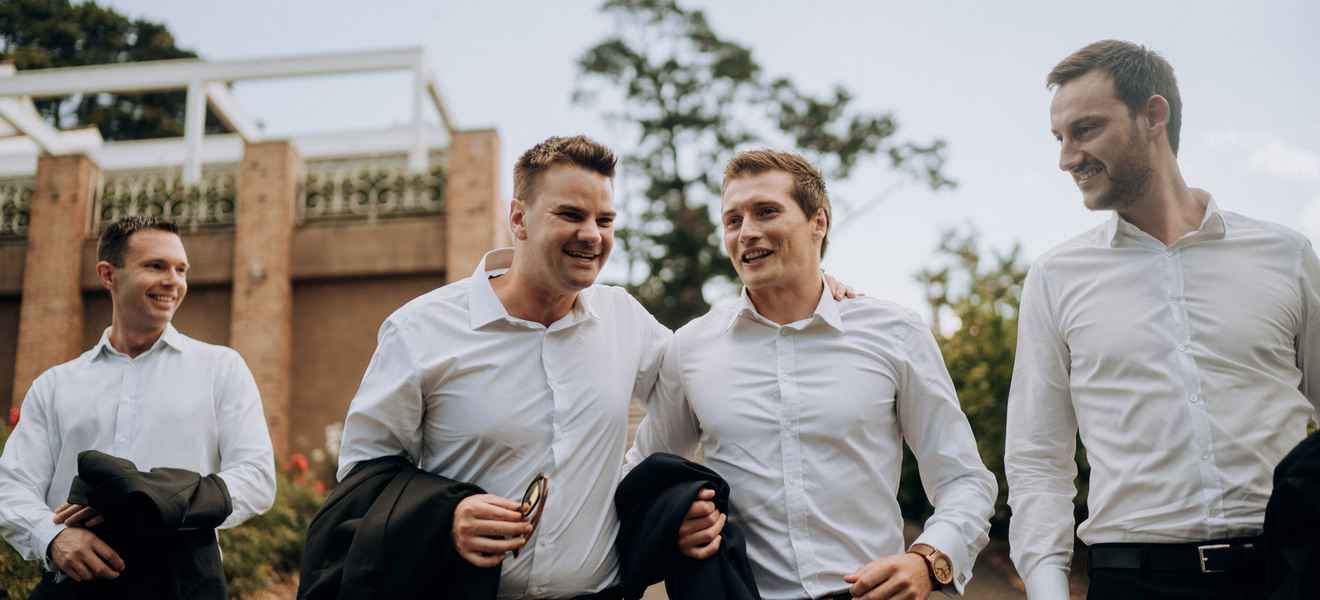 Is there anything else you'd like to add?

The most special part to Farm Vigano was the big oak tree that stands in the middle of the property. It was a simple, yet stunning area to get married under. As a couple we are simple and getting married under the tree was perfect to us.
For more inspirational wedding stories, Visit Real Weddings to find your perfect Melbourne Wedding Venue or get your obligation free quote today at Farm Vigano!