After Tamsin and Simon tied the knot in a charming sandstone church overlooking Sydney Harbour, a fiddler led the happy wedding procession, pied piper style, down to Lavender Bay. Guests cheered noisily as they boarded the restored wooden ferry – the Regal 2 – showering the newly weds with rose petals. 
A white canvas flag, which read 'Tamsin and Simon', fluttered in the breeze while a large ivory ribbon proudly adorned the bow of the cute ferry.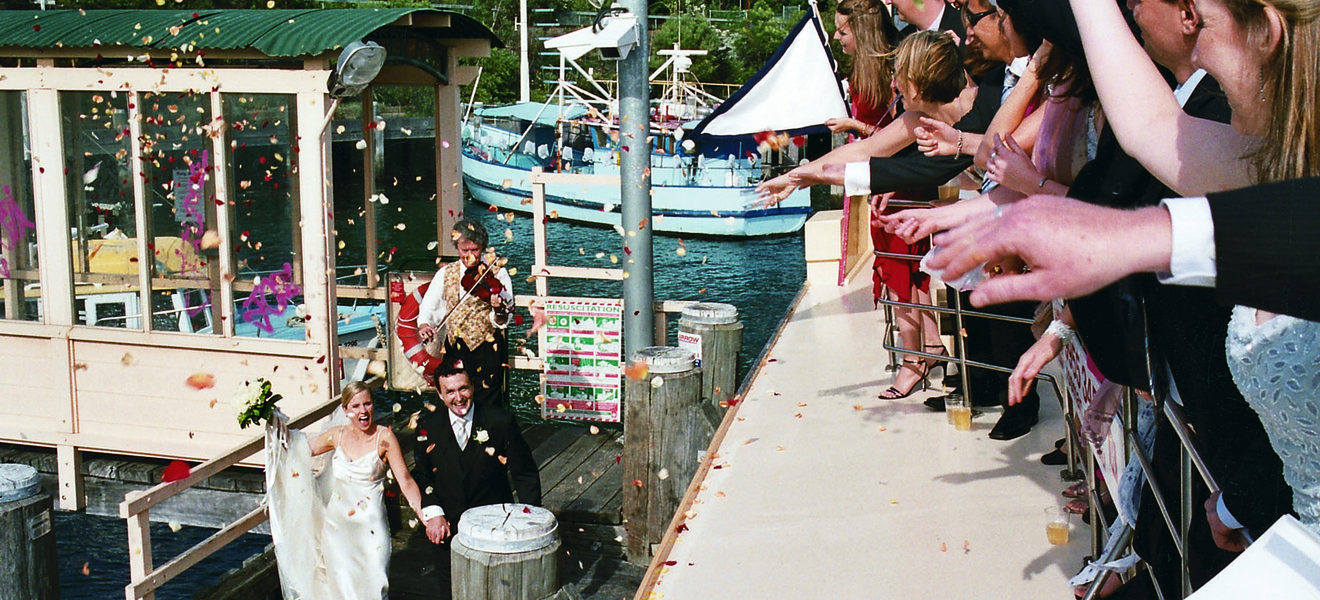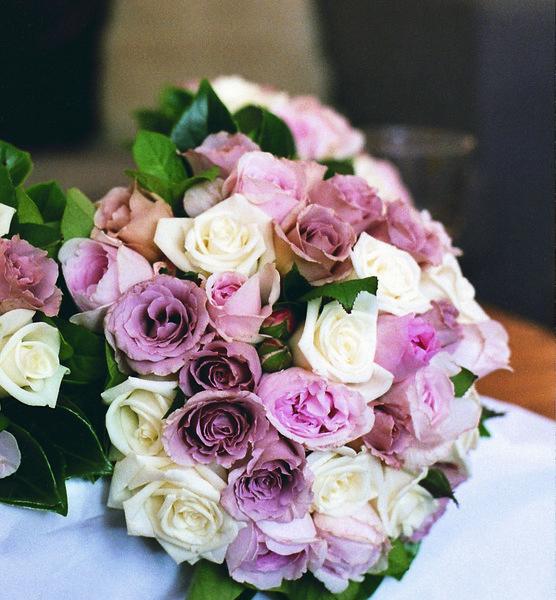 The couple's American guests meanwhile were inspired by the nautical spirit and took on the job as ferry masters for the ride over to the reception venue. 
"We wanted to spend the time in between the ceremony and reception having fun with our guests and enjoying spectacular Sydney Harbour, so the ferry was perfect," Tamsin explained. As the ferry cruised the sparkling blue water, the newly weds sipped champagne and chatted freely with those onboard.
In keeping with the maritime theme, Tamsin's mother hand made individual placecards in the shape of boats with the guest's name written on the side of the sail and table numbers on the top. These were displayed on the veranda in butler trays filled with white pebbles and were collected by guests as they entered the reception.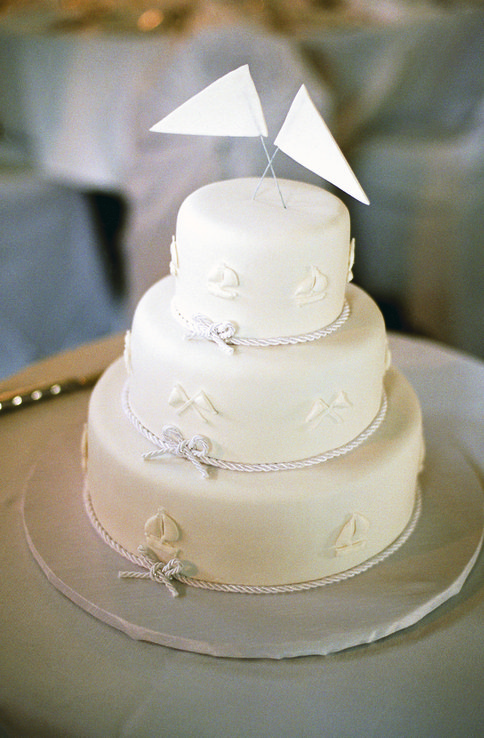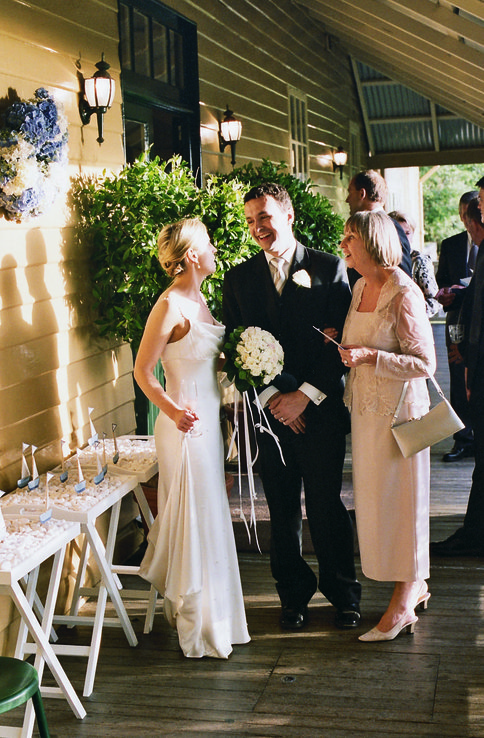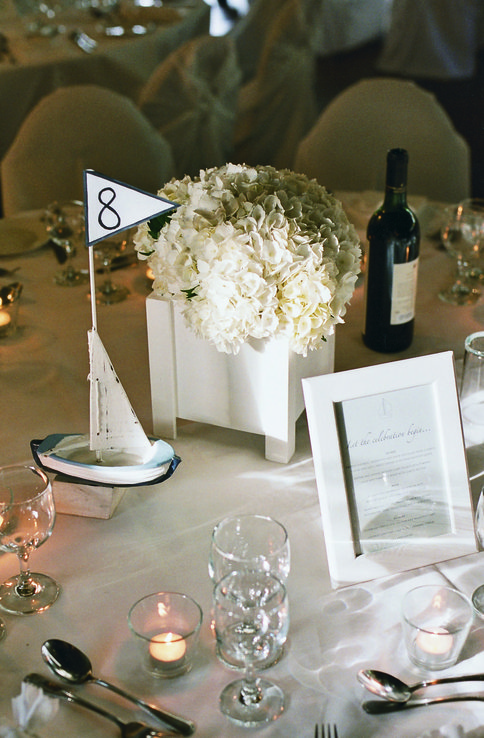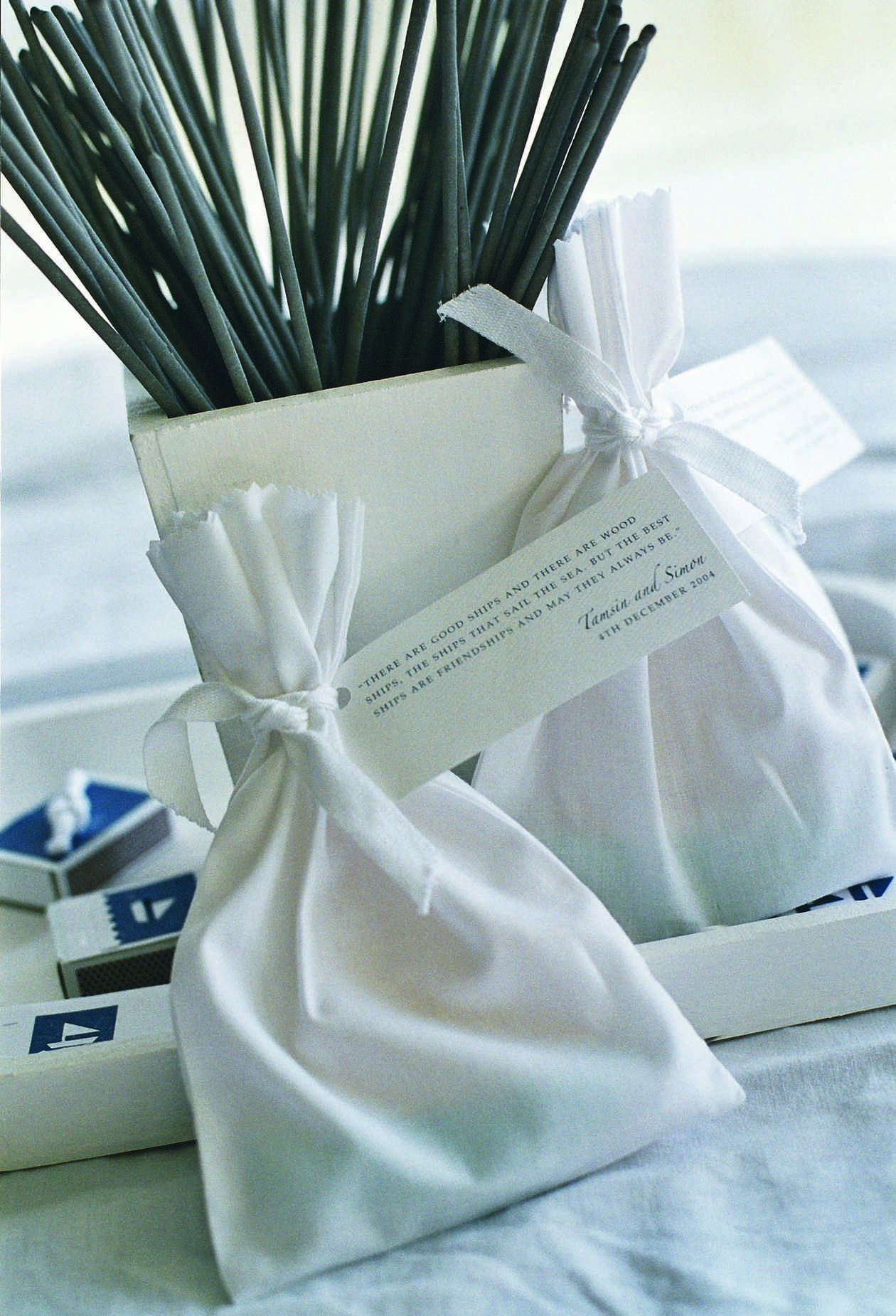 Overhead the sky was postcard perfect as the Regal 2 cruised the harbour's small bays and inlets, finally arriving at the wharf where guests alighted and walked through the scenic national park to Athol Hall. Tamsin and Simon's shared love of the water lead them to decide upon a nautical theme early in their planning.  "As Athol Hall is so rustic, we thought we could make it a bit like our very own boatshed," Tamsin said.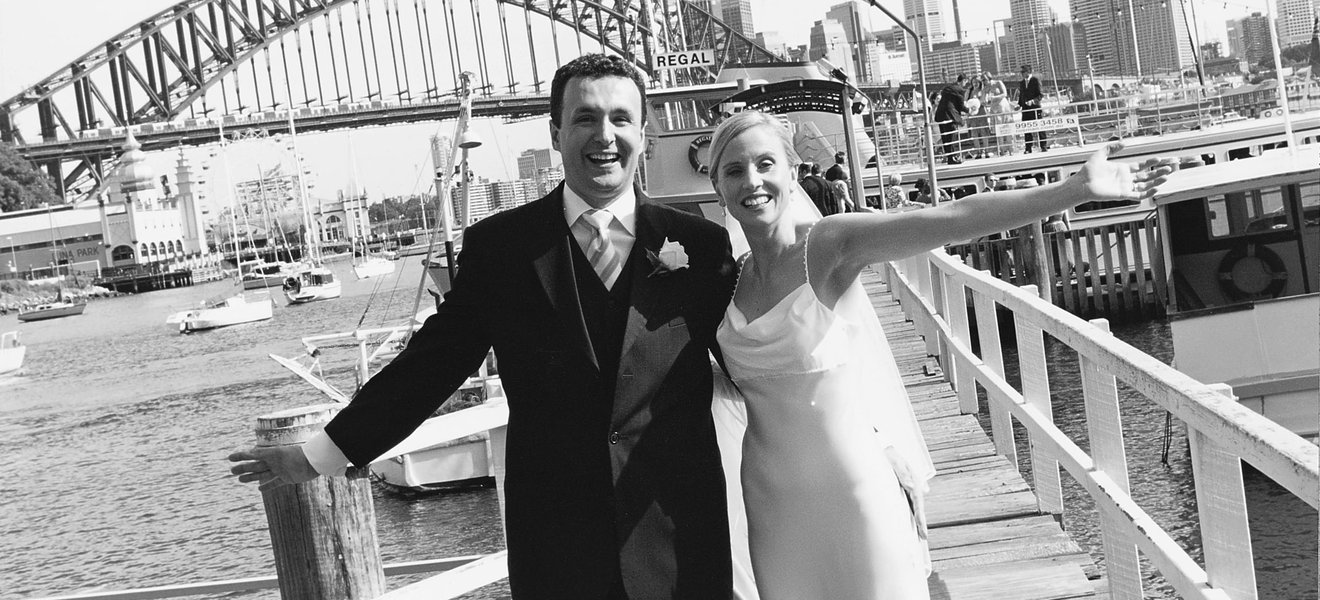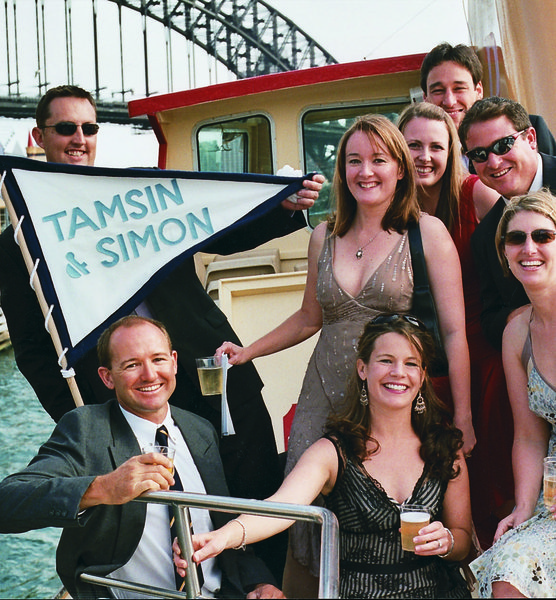 Blue and white hydrangea heads were strung from the rafters, tea lights burned on each table and galvanised lanterns were placed along the steps and stonewall leading to the reception. Hand made cookies in the shape of a boat with white and blue chocolate icing were placed in cotton bags on each table with an Irish friendship verse attached, reflecting Tamsin's Irish heritage.
For more inspirational wedding stories. Visit Real Weddings to find your perfect Sydney wedding venues!

The white three-tiered wedding cake was also in keeping with the seaside theme with each layer decorated with boats, crossed nautical flags and satin rope. At the end of a fun filled day, guests gave the couple a sparkler send-off, lit from decorated matchboxes in different designs, handed out by Tamsin's three bridesmaids. "The sparkler send-off was fabulous and lit up the night sky. Guests lined the path to form a farewell aisle – it was a fantastic finale!"