Thomas proposed to his high school sweetheart Teaghan in the Royal Botanic Gardens. "We were sitting on a hill enjoying the evening's beautiful weather when Thomas asked me to close my eyes. When I opened them he presented me with a bouquet of my favourite flowers, lilies and a card with a number on it. 
The number symbolised the days we had been together. I was laughing and crying as Thomas recounted our time together and had to be prompted to respond to his proposal! The answer was obviously yes."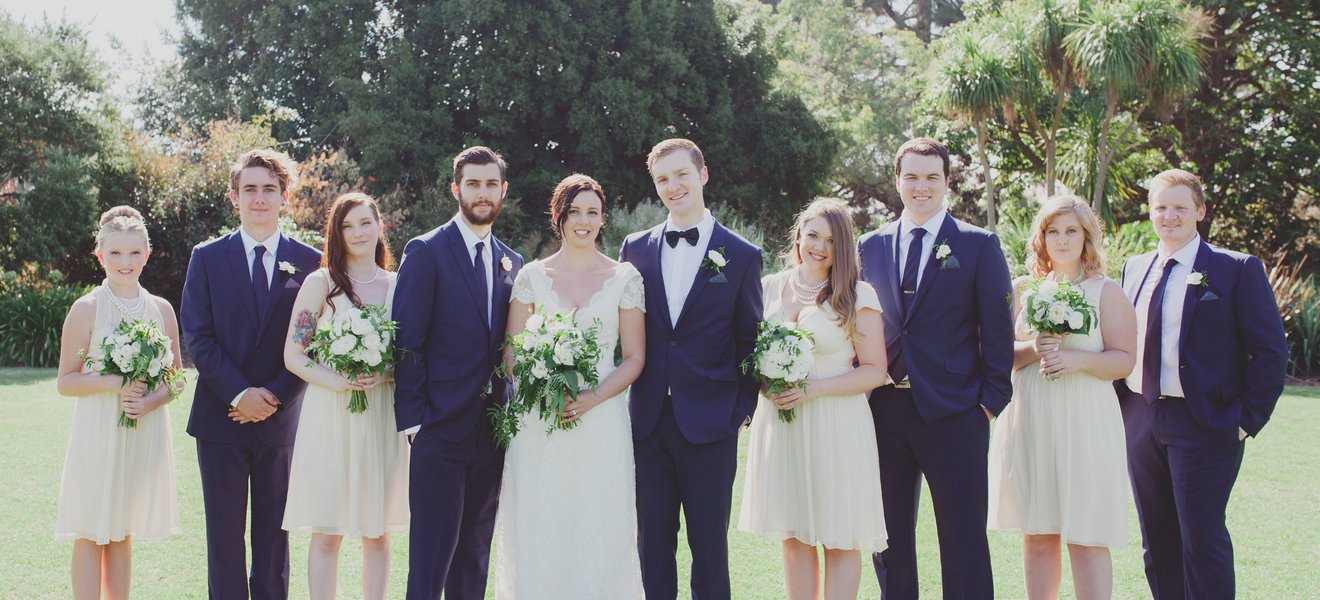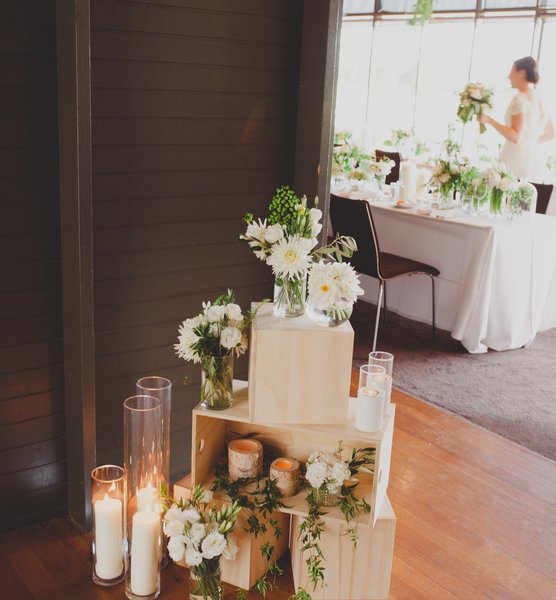 Planning was made stress free for Teaghan and Thomas with the help of Thetis from Sooti Event Styling + Design. "I highly recommend enlisting the assistance of an event planner and stylist. They are experts at event organisation and act as the single point of contact for all your suppliers. I'm sure our wedding day wouldn't have been nearly as perfect without Thetis' wisdom," Teaghan said.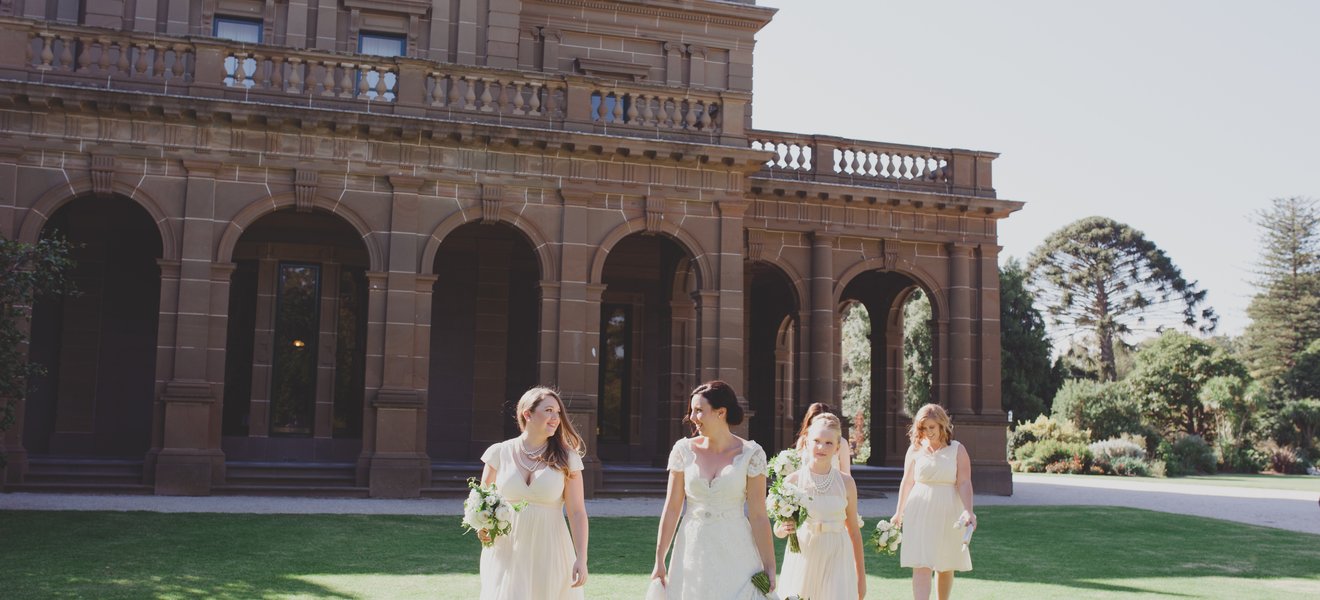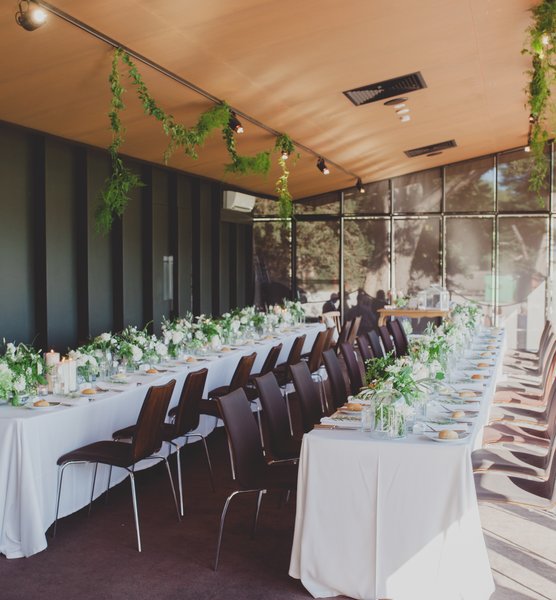 Classic tones of white, cream and green were used for the wedding decorations. The myriad of fresh blooms and lush foliage popped against the dark floors of the reception space and the plywood and timber materials. "We had an incredible display of flowers in wooden boxes and candles beneath a floral and foliage chandelier created by the team at Flower Jar," Teaghan said.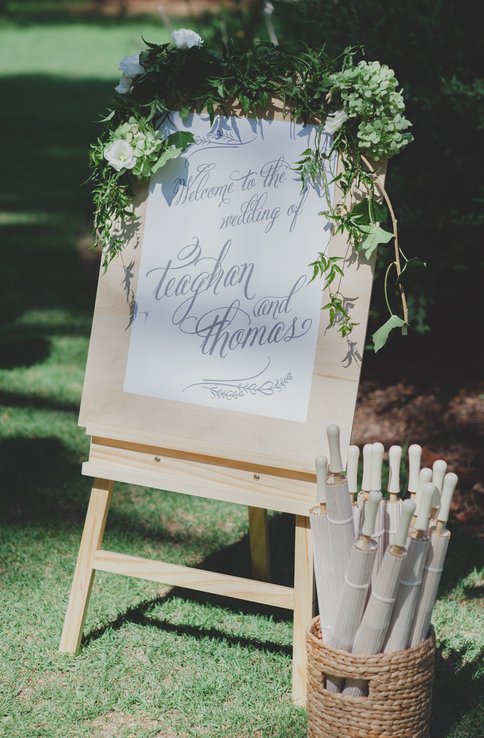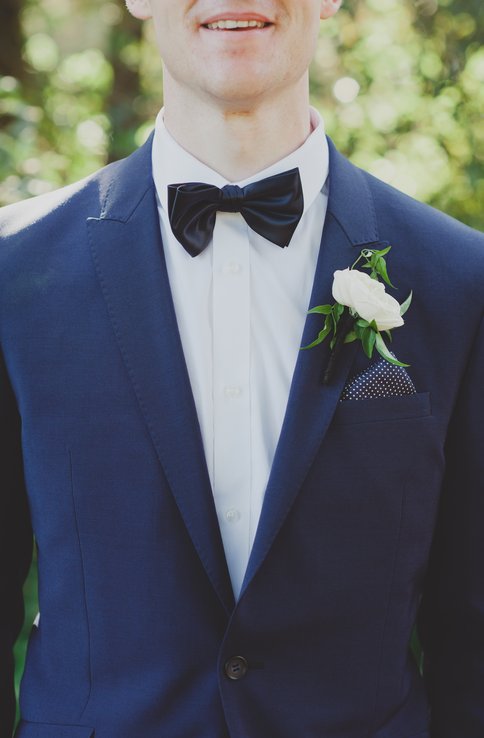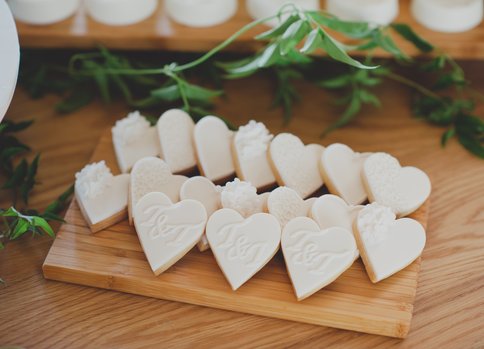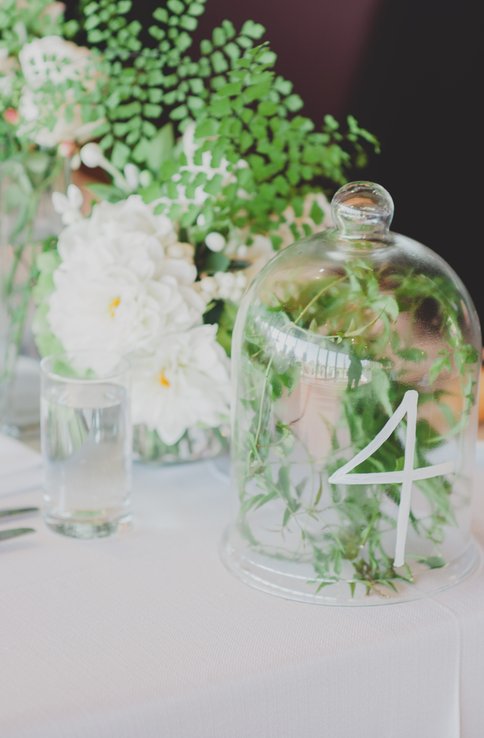 The centrepiece of the reception room was the dessert table adorned with a number of impressive floral arrangements and mouth-watering sweet treats. "Our 3-tiered wedding cake sat proudly in the centre of the table. Due to Thomas' penchant for all things chocolate it was a chocolate and white chocolate mud cake."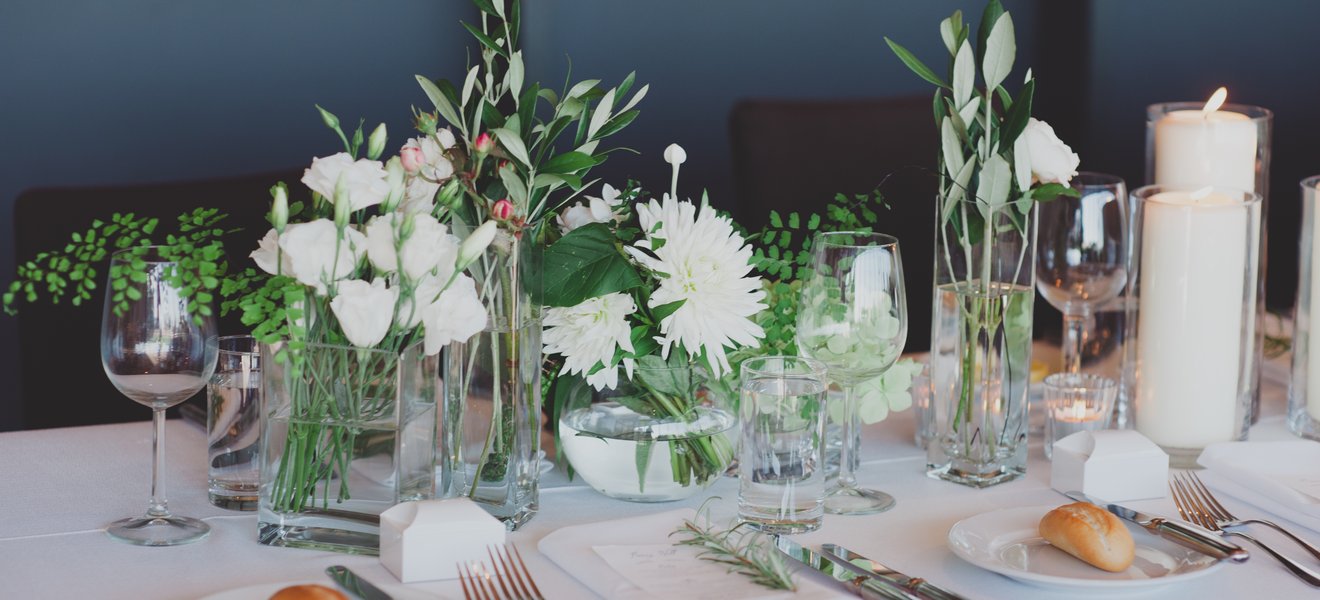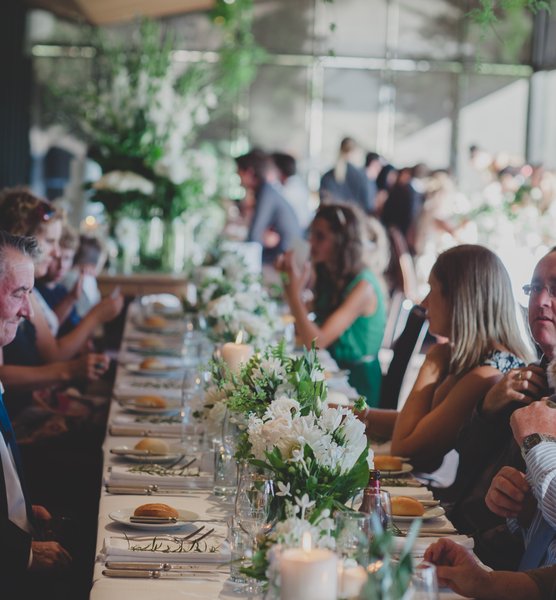 The beauty and fragrance of the gardens was brought inside at the reception. "Although the space was quite narrow, the flowers spanning the length of each table opened up the space with their sense of lightness. White, plain weave linen kept the look bright and fresh and pillar candles gave the room an inviting glow," Teaghan said. Each place setting had a menu that doubled as a name card. "The menus were printed on grainy, cream paper. They were complete with a sprig of rosemary."