At a Glance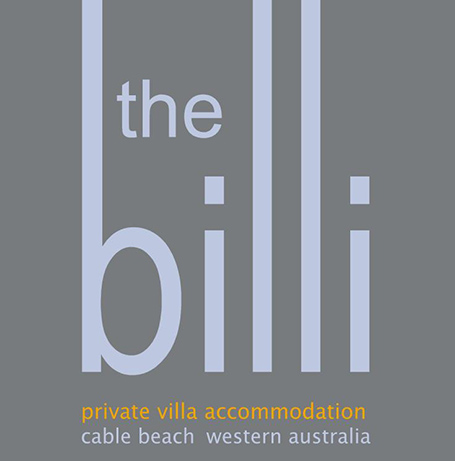 ---
Style
Boutique, luxury resort ideal for weddings and events

8 exceptional 2 bedroom villas and studio and 6 Ultra Luxurious Eco Tents 
Capacity
Weddings at The Billi Resort
Creating the ultimate Broome Wedding is our speciality at The Billi Resort and we are so very fortunate to have the ultimate Broome Wedding Venue.
From small cocktail soirees poolside to formal dinners under the majestic canopy of trees, The Billi Resort has a number of areas specially designed for group events and weddings. Imagine being able to have your very own private resort for you and your family and friends to enjoy!
There is a large area of decking that envelops the resort pool which illuminates an iridescent blue with its cascading water feature as a backdrop. This is the perfect place for intimate gatherings and cocktail drinks.
For larger events and a more formal Marquee wedding – we have a rectangular area of grass which can comfortably fit a marquee. It sits adjacent to the pool providing a stunning outlook and different areas for a progressive event.
However, by far and away the most popular spot is under the stunning canopy of trees which has a large area of synthetic grass (which always looks perfect) on which to paint your picture.
There is a raised "stage area" which can accommodate entertainment and speeches. The area is fringed by evergreen Frangipanis and has a built in bar area for the serving of drinks.
In order to host your event at The Billi we require you to book out the accommodation in its entirety for a minimum of 3 days with your guests. There is a venue fee on top of this but essentially you are hosting the function yourself so all alcohol and food and entertainment is then provided by you, which has enormous cost benefits.
We are more than happy to assist with any aspects of your event planning which can range from putting you in direct contact with local businesses, caterers, photographers, entertainers and we can assist with planning itineraries for your guests whilst they are in Broome at no additional charges.
Request Wedding Pack & Pricing
23 Coucal St (Lullfitz Drive) Cable Beach Broome WA