1. How did you meet?

We met at the ages of 16 & 17 whilst we were both still at school. We never actually started talking at school we started talking over social media then soon became boyfriend and girlfriend. It has now been 8 years and we haven't looked back.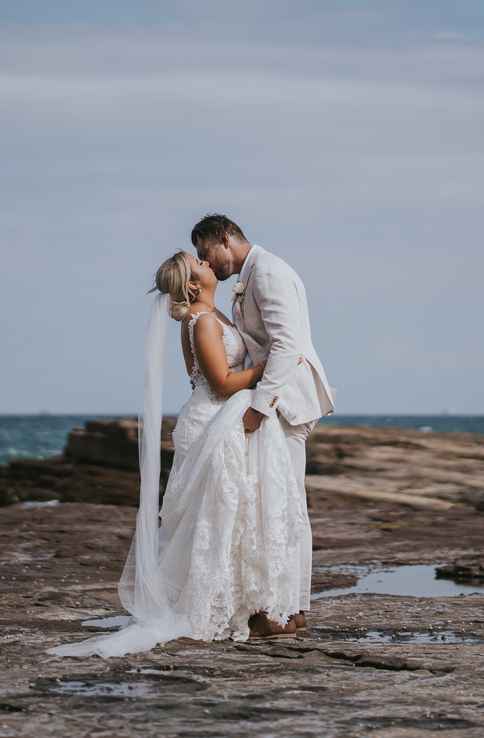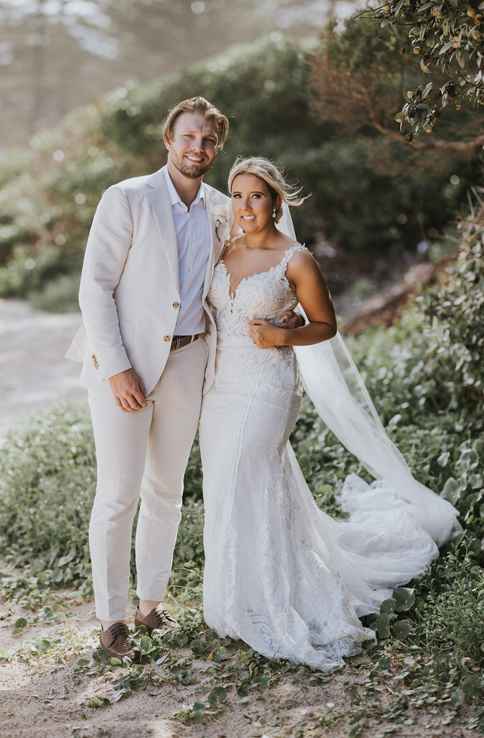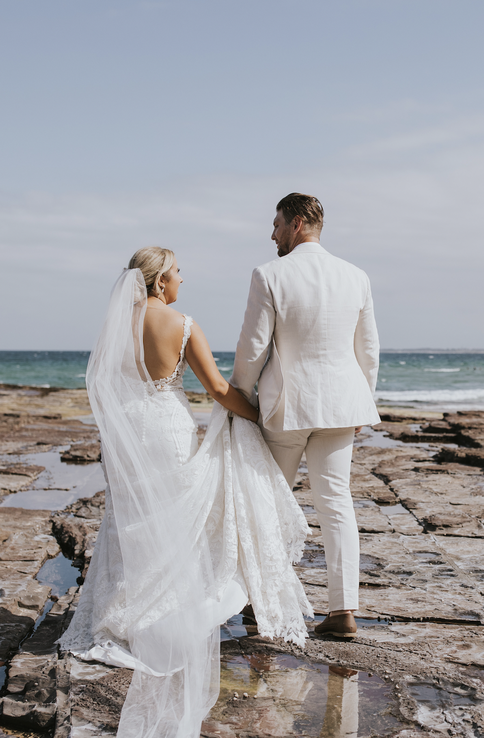 2.  Tell us about the proposal.

It was our 6th year together and Josh planned a romantic picnic on the beach on our annual family holiday in Forster NSW and where he asked me to marry him.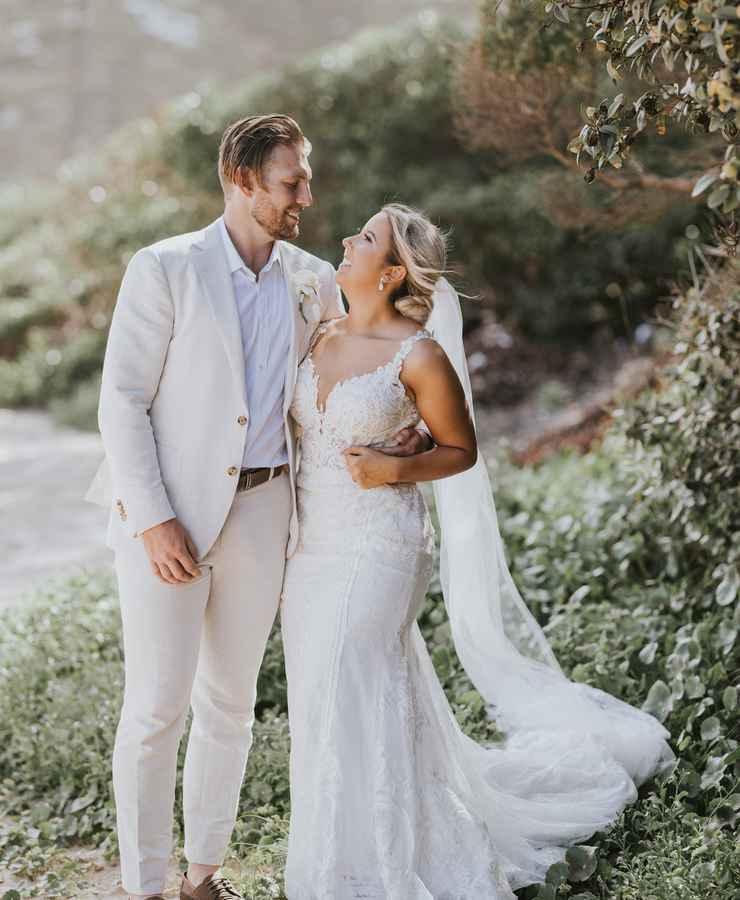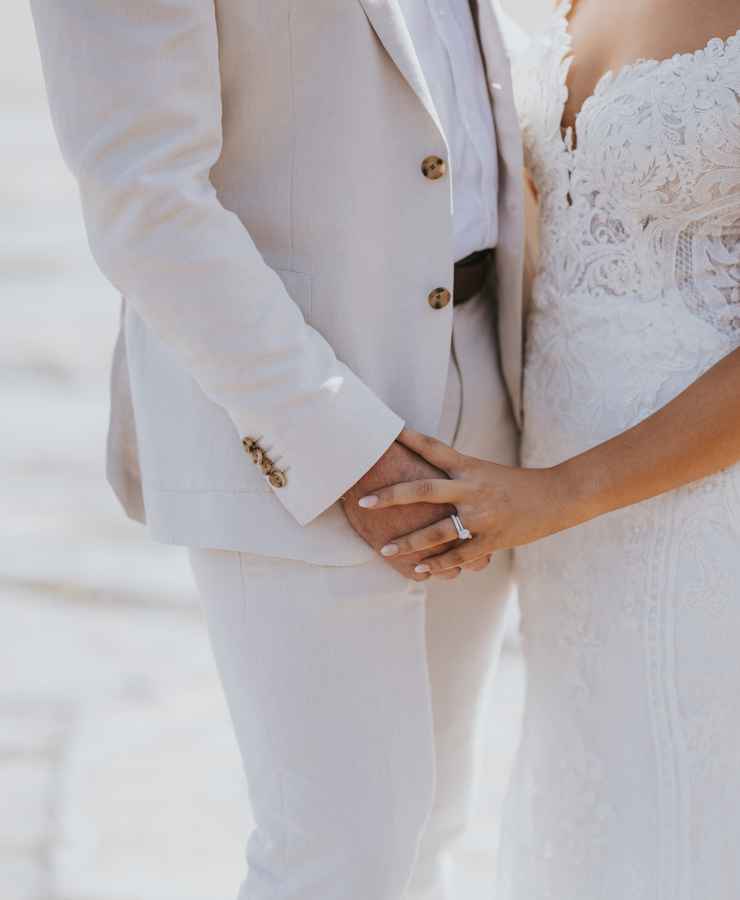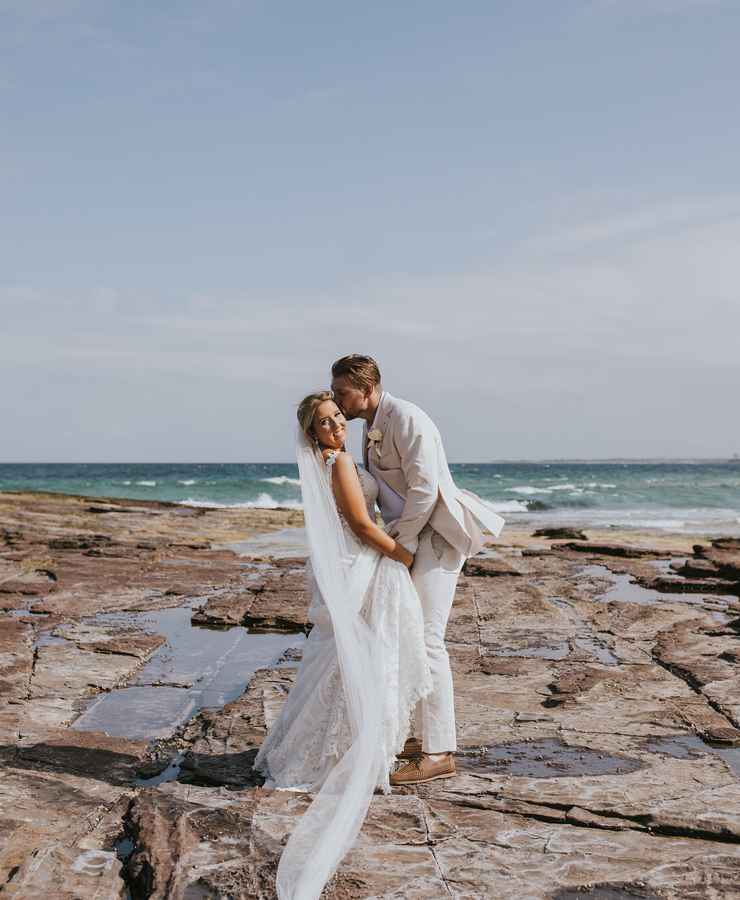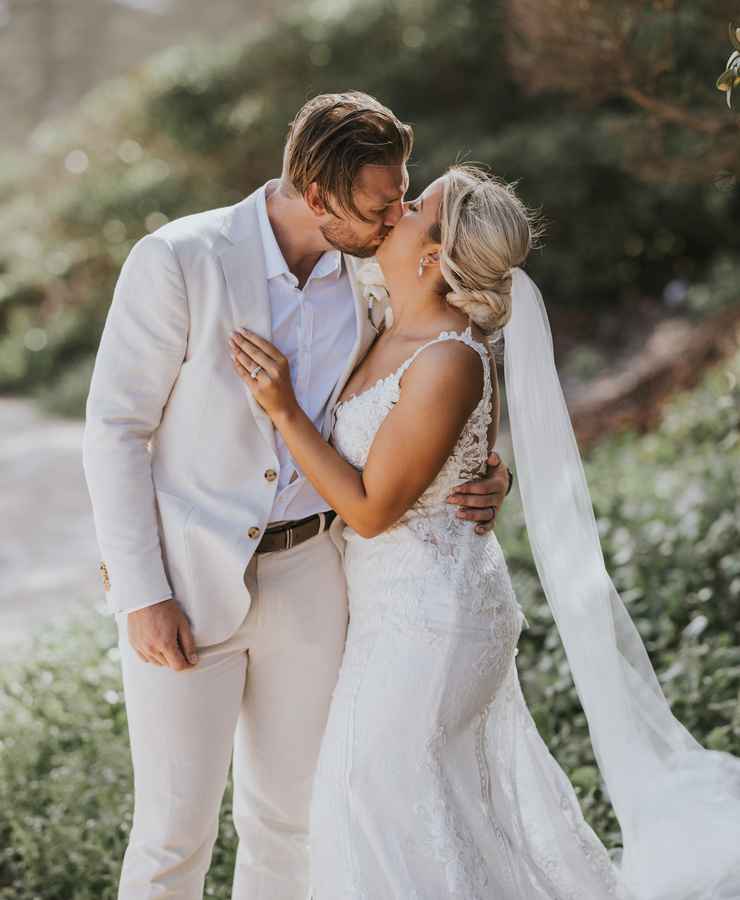 3.  How did you choose your Venue and location? Why?

Myself and Josh love Wollongong but we wanted a destination wedding, we hadn't decided on a venue then we attended a wedding at City Beach Function Centre which was beyond amazing, we then decided we wanted our reception to be there. We got in touch with the ladies at City Beach and they were so amazing with everything nothing was ever a problem it was such smooth sailing because of how organized they are.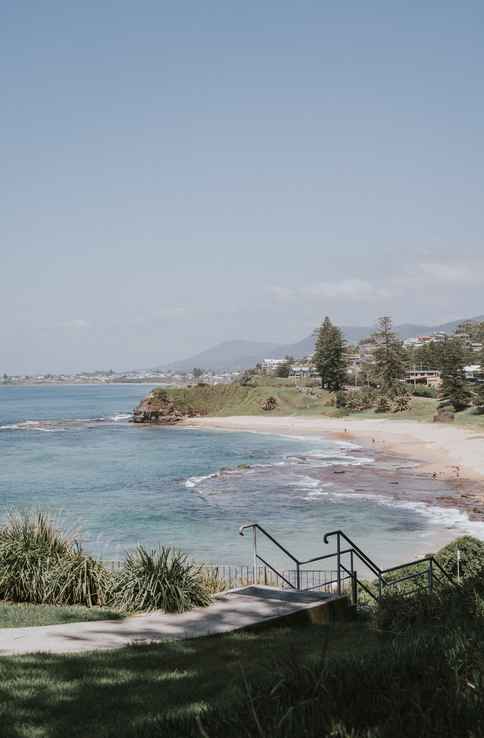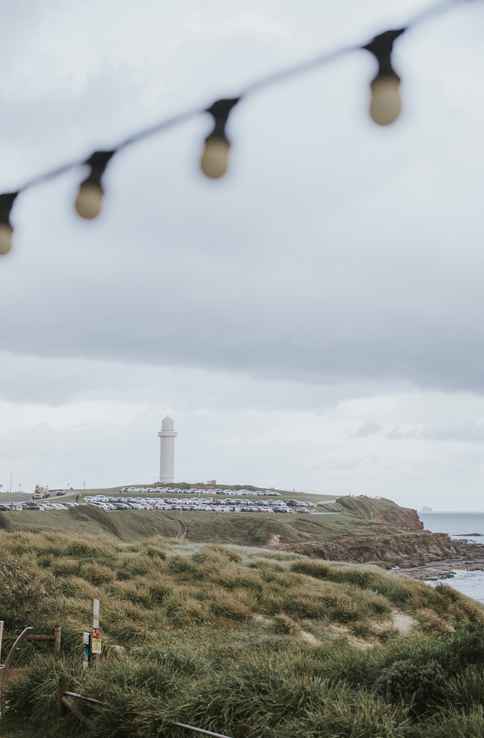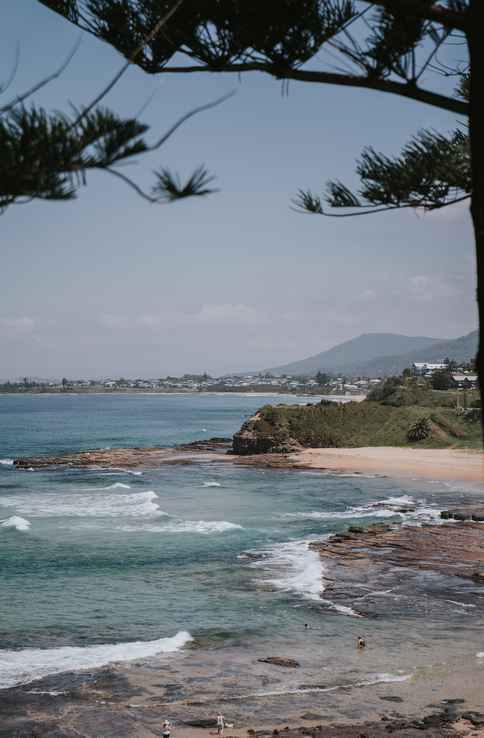 4. Tell us about your Gown (style, how you found it, what you loved about it). What about the groom and the bridal party fashion choices?

My gown was a Martina Liana gown from accapella bridal in Wollongong. I saw a photo of this gown online and called around to see where I could get this from. I actually did not try on any other dresses as I knew this was the one for me. 
The groom's outfit was from MJ Bale in Sydney and we only had a color scheme we wanted, we looked around at styles and found the one he liked.   
Bridal Party outfits were simple as we got married on the beach so simple neutral colors were the theme for them.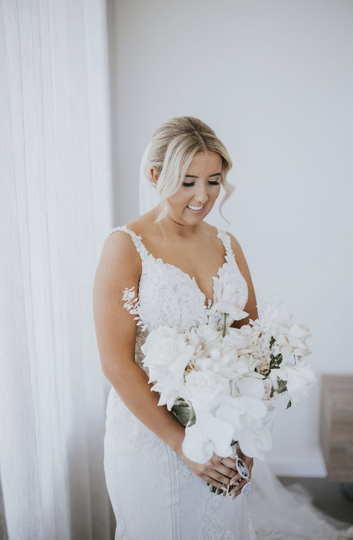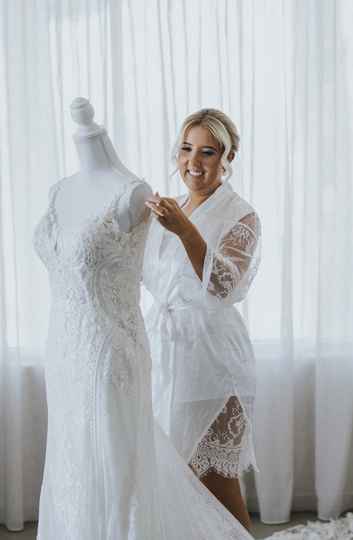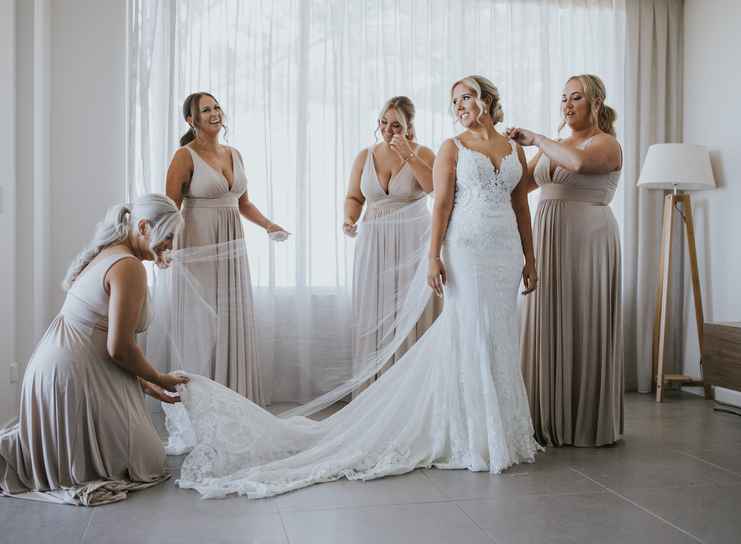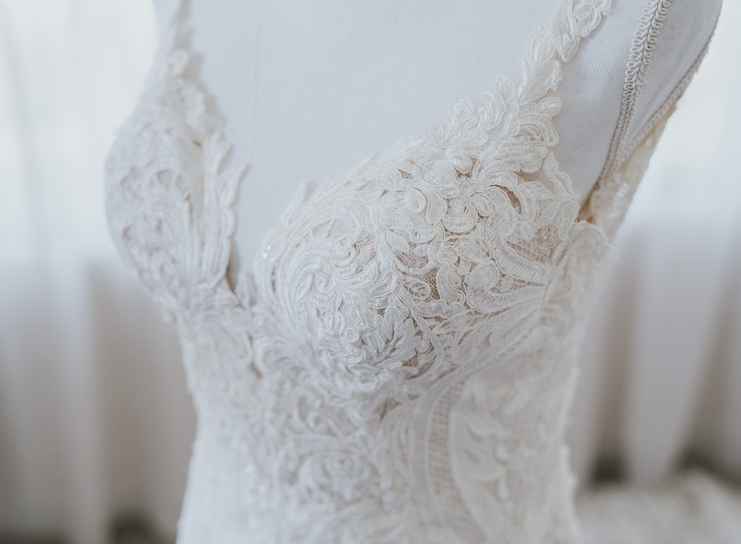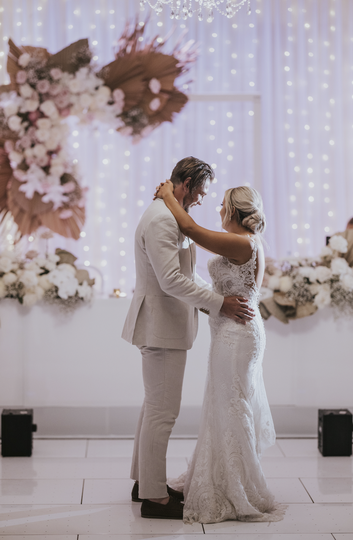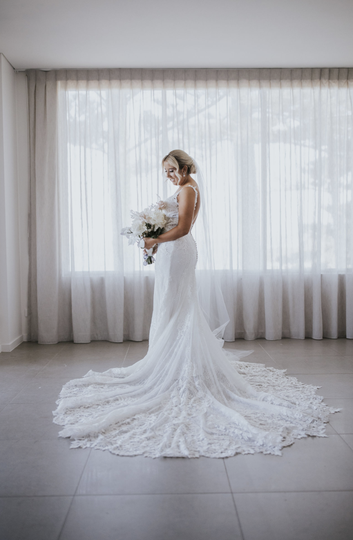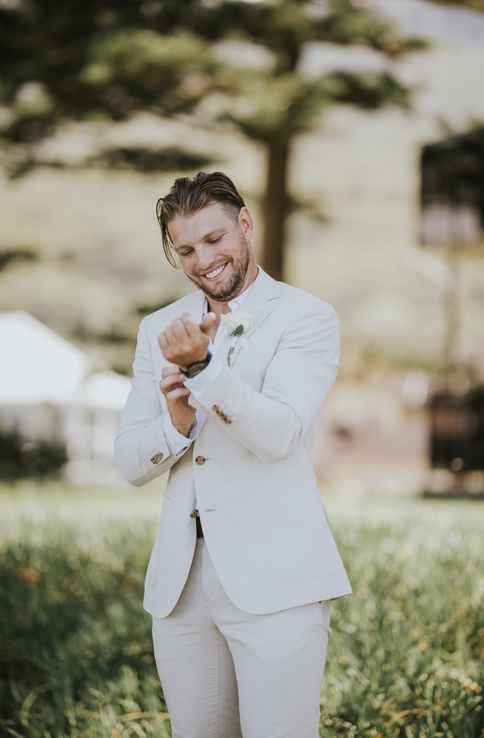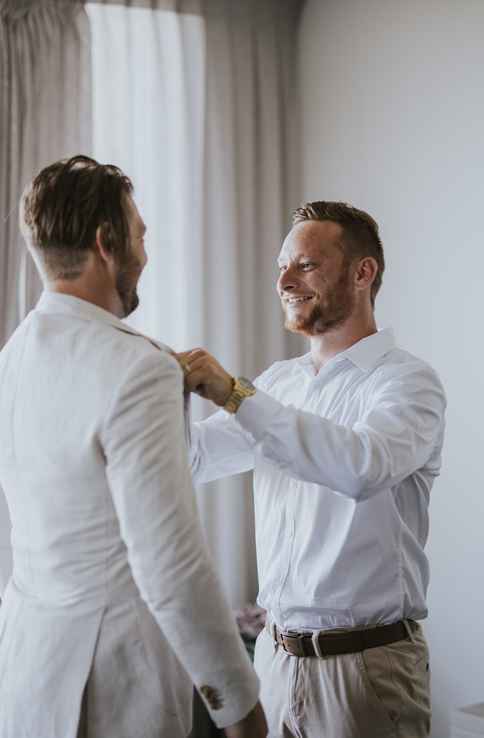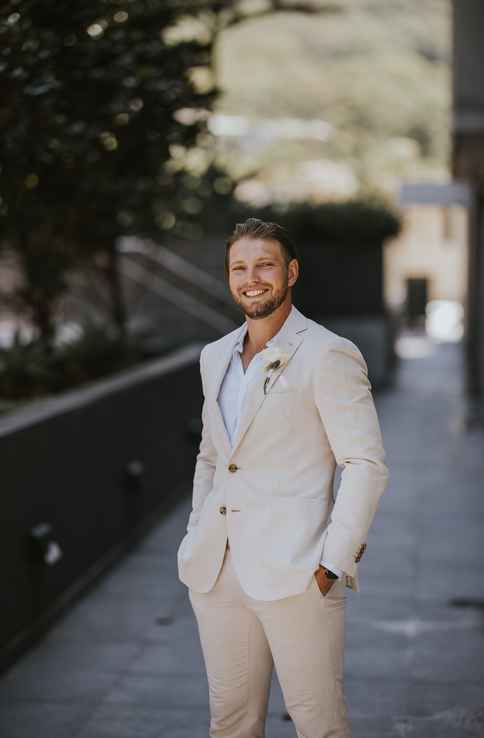 5. What Style / Styling did you choose for your wedding? (eg: colour scheme, flowers, stationery, cake, transport, details, themes, inspiration, the overall "look and feel")

Our inspiration for the wedding was a coastal beach vibe. We created this by using loads of dried florals and going with simple rose colours whites and light pinks to break up the neutrals. The overall looks felt warm and beautiful, I did not have a crazy amount of styling but just enough to make the venue look perfect.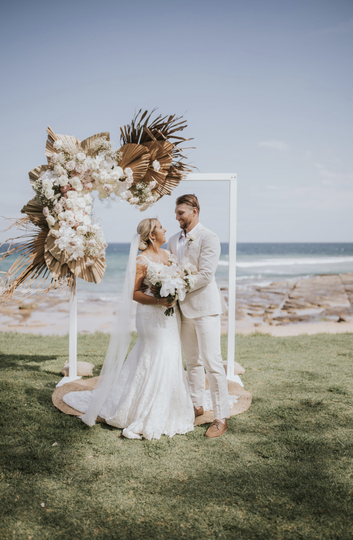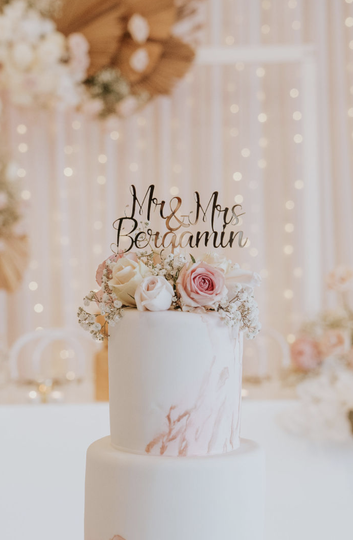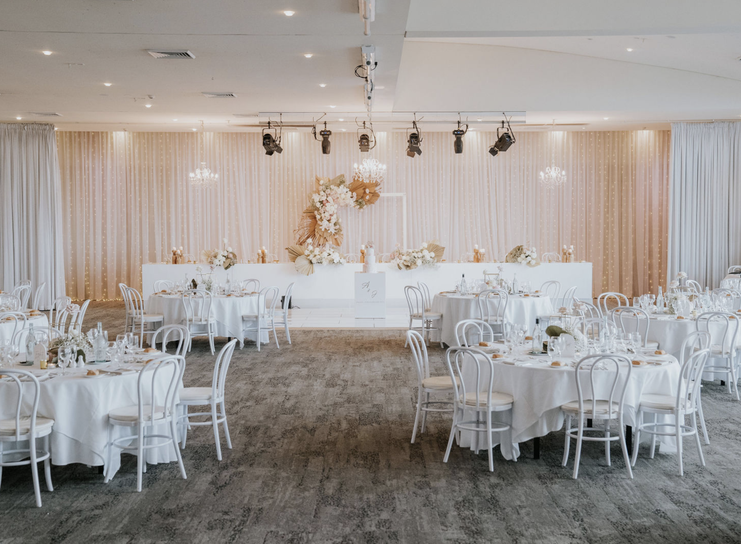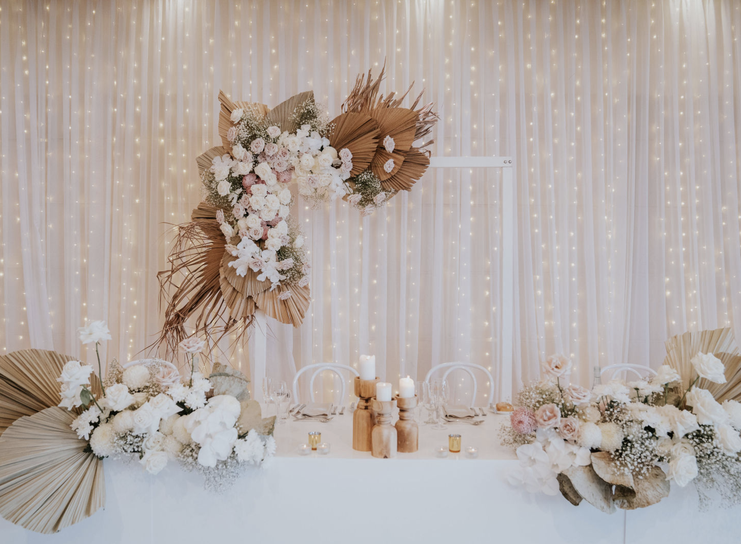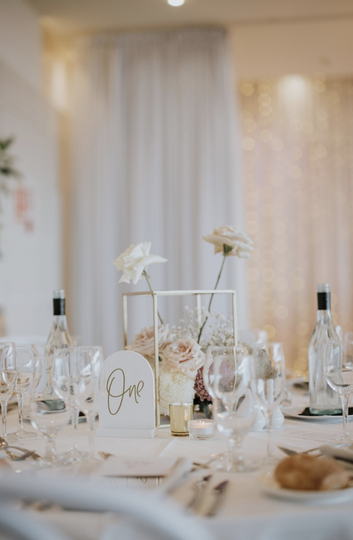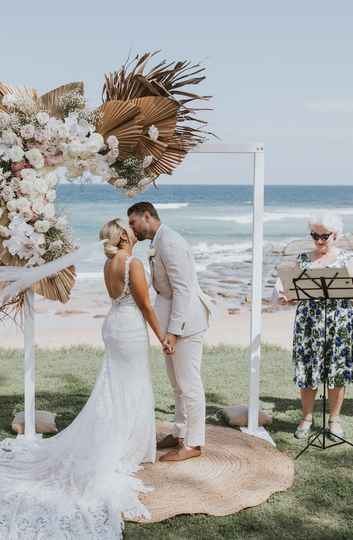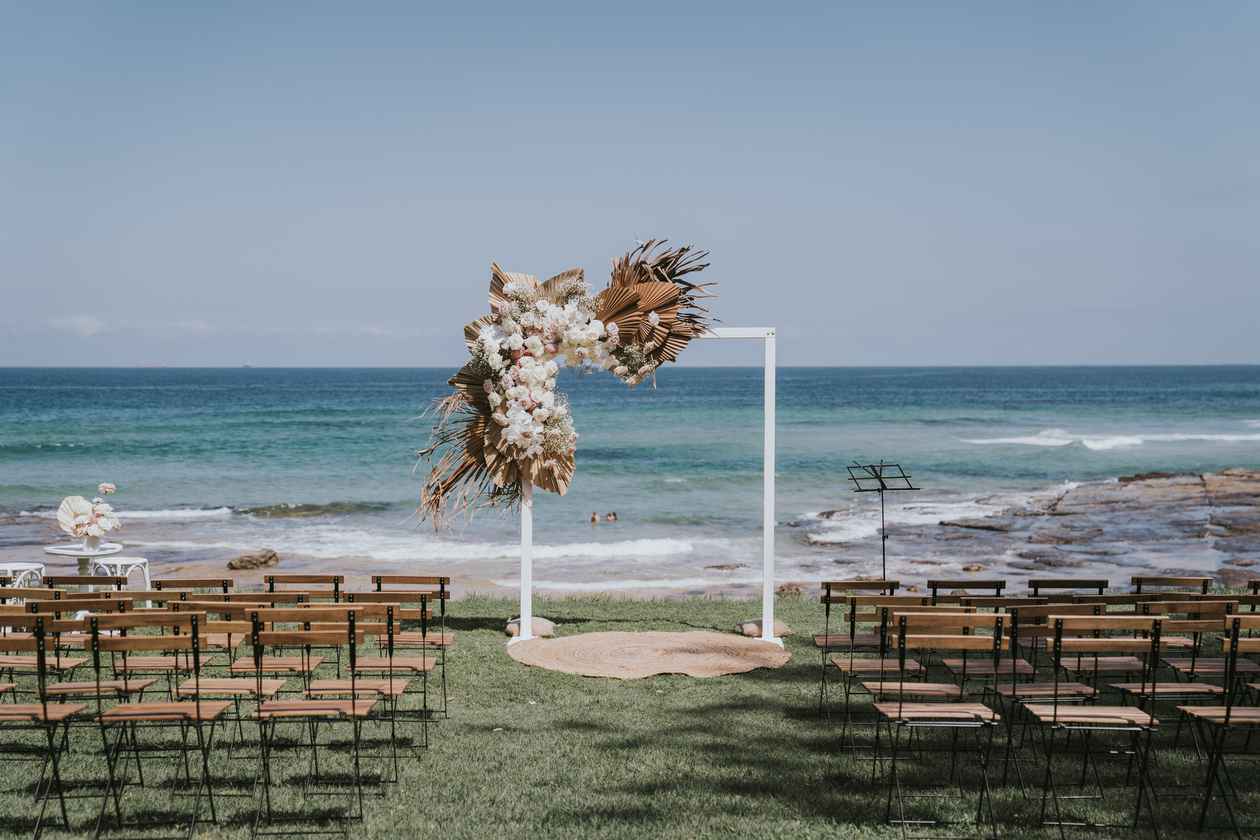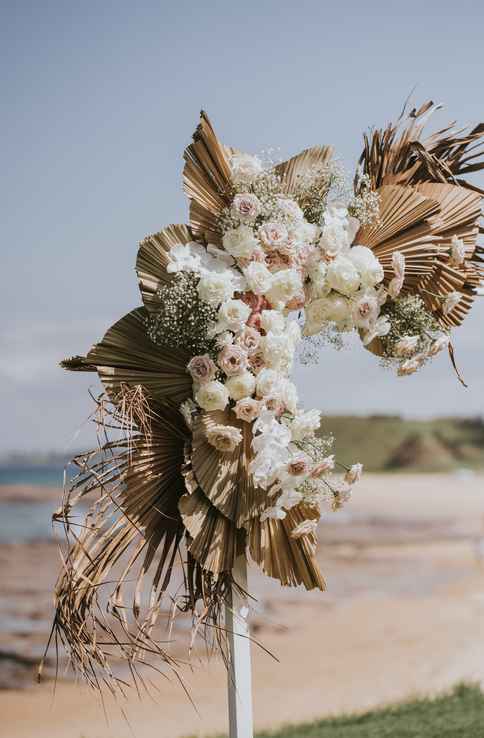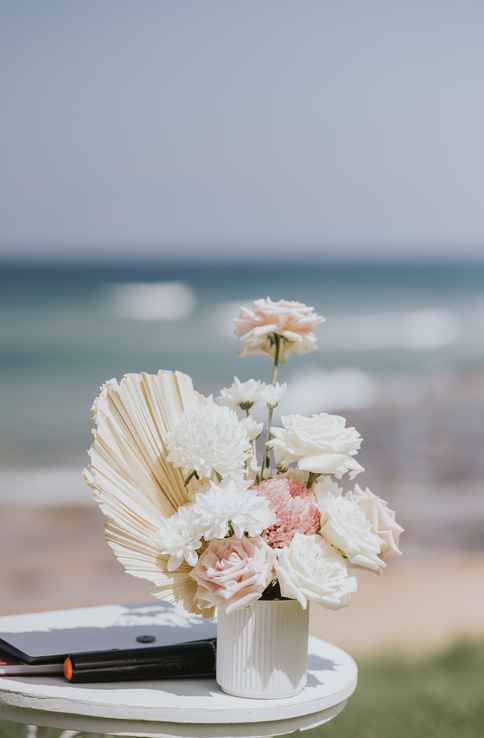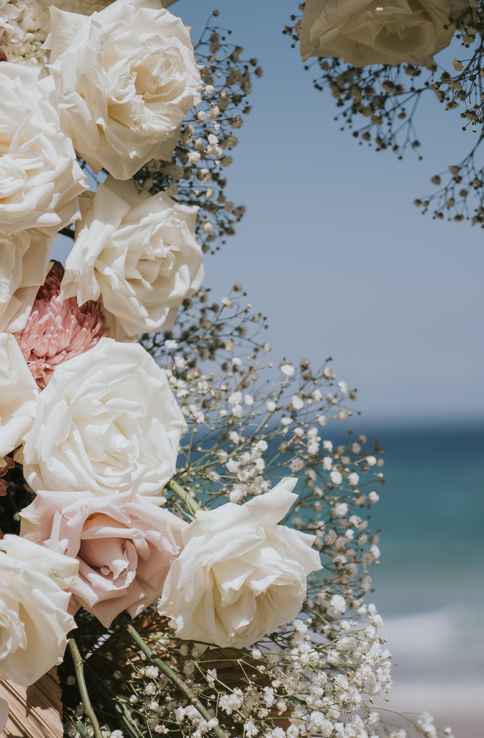 6. What were the highlights of your day?

The highlight of my day was walking down the aisle to my now husband, all the emotions and loads of anxiety just go away once you see your bestfriend down the end of that aisle.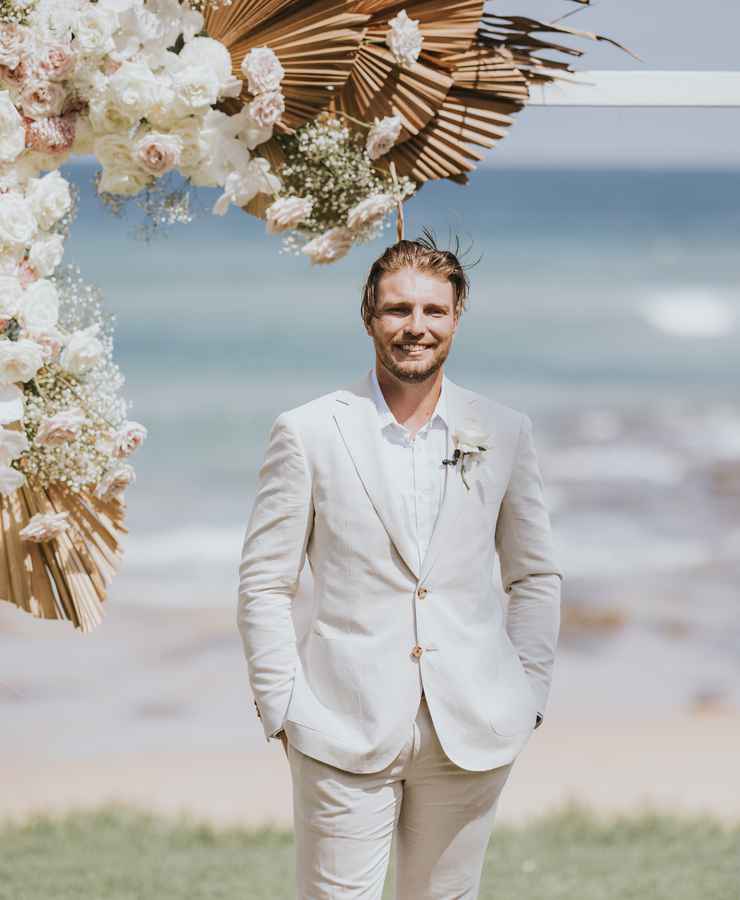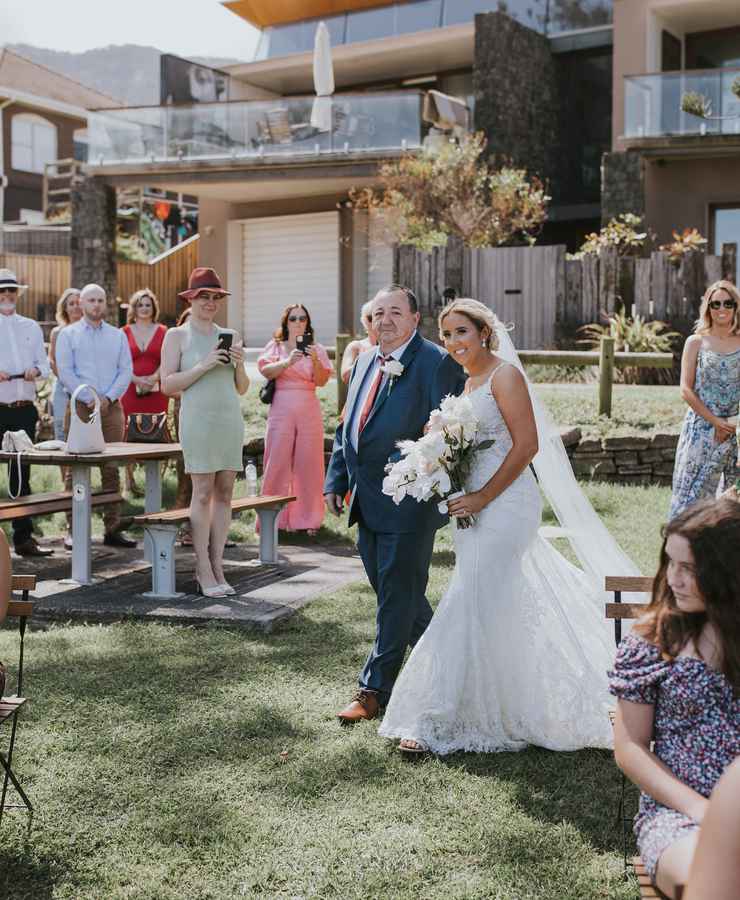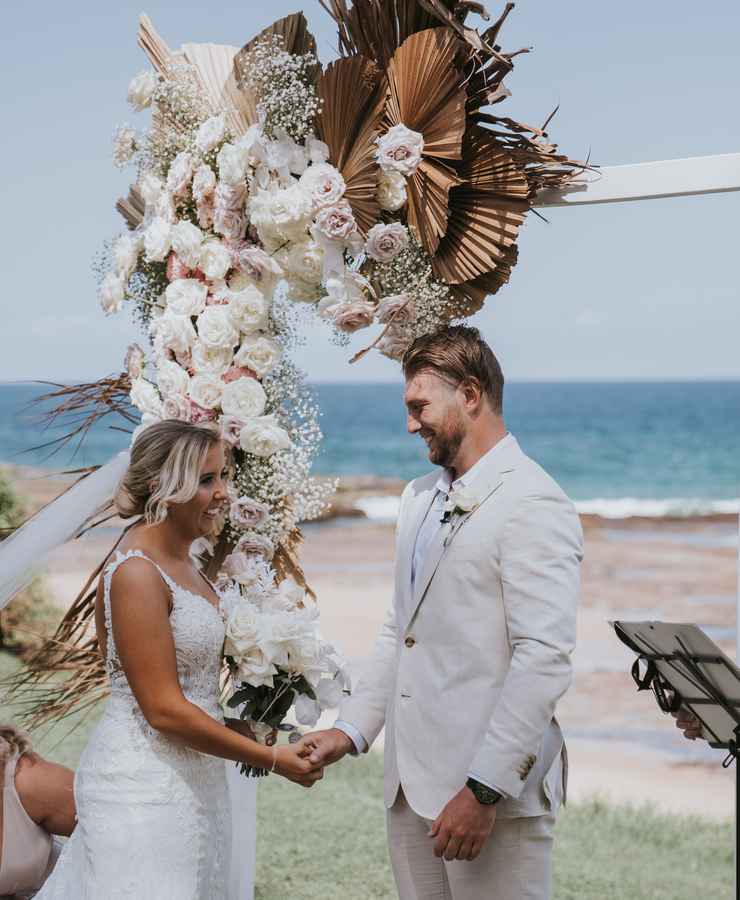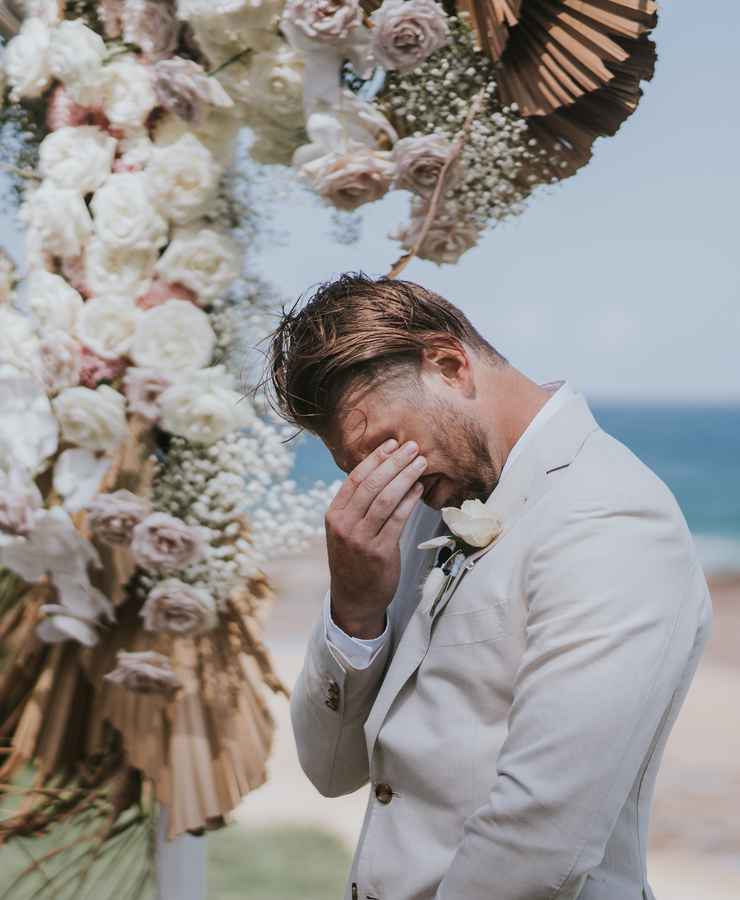 7. Tell us about any funny, poignant, challenging or emotional moments?

The whole night was filled with funny and emotional moments but the best moment was being able to have all my friends and family there witness us getting married. Challenging moments are trying to spend time with all your guest it is such a big day filled with so much laugher and emotion and unfortunately you just don't have enough hours in the night to spend time with everyone.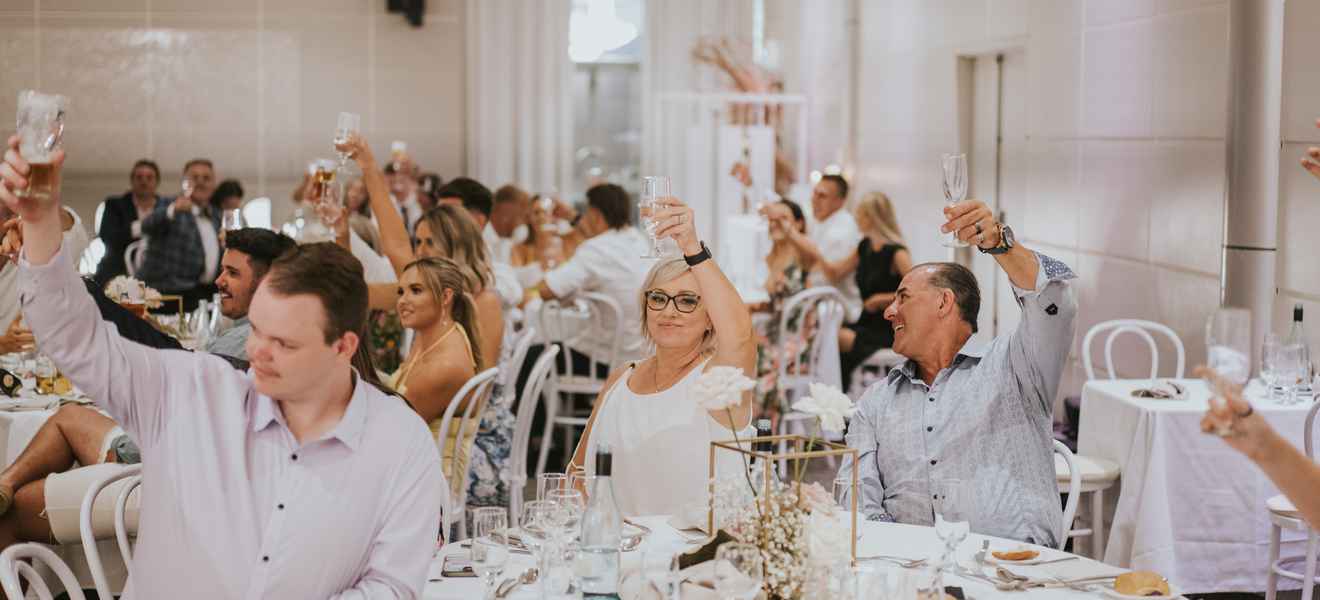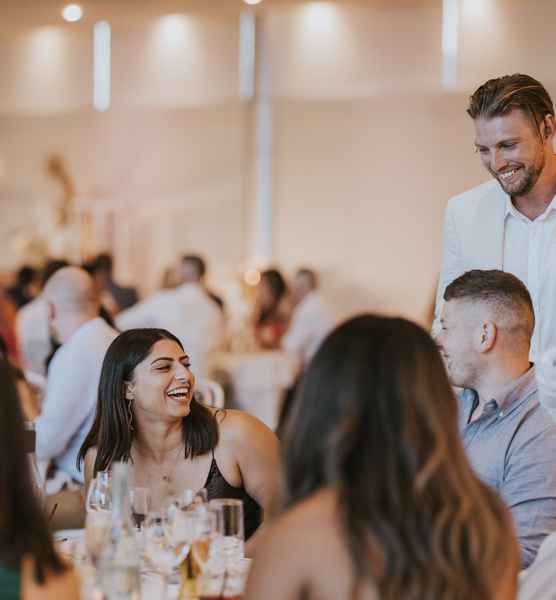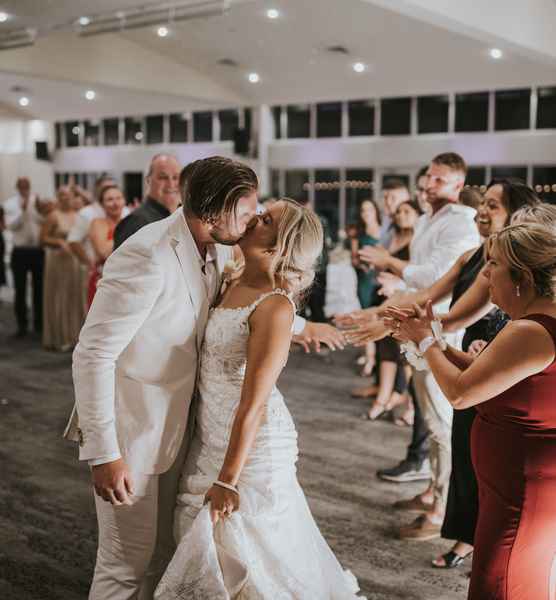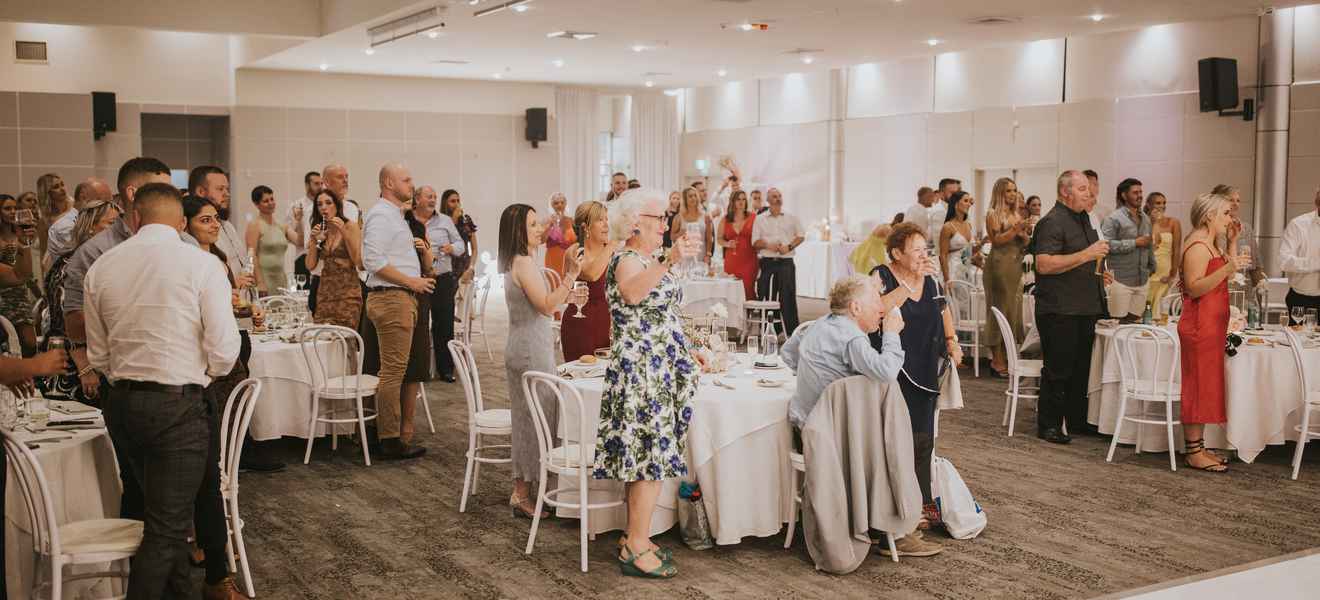 8. Where did you go for your Honeymoon? Why?

We went to Cairns in QLD as we were unable able to go overseas due to covid and it was closest place to our favorite overseas destination Fiji.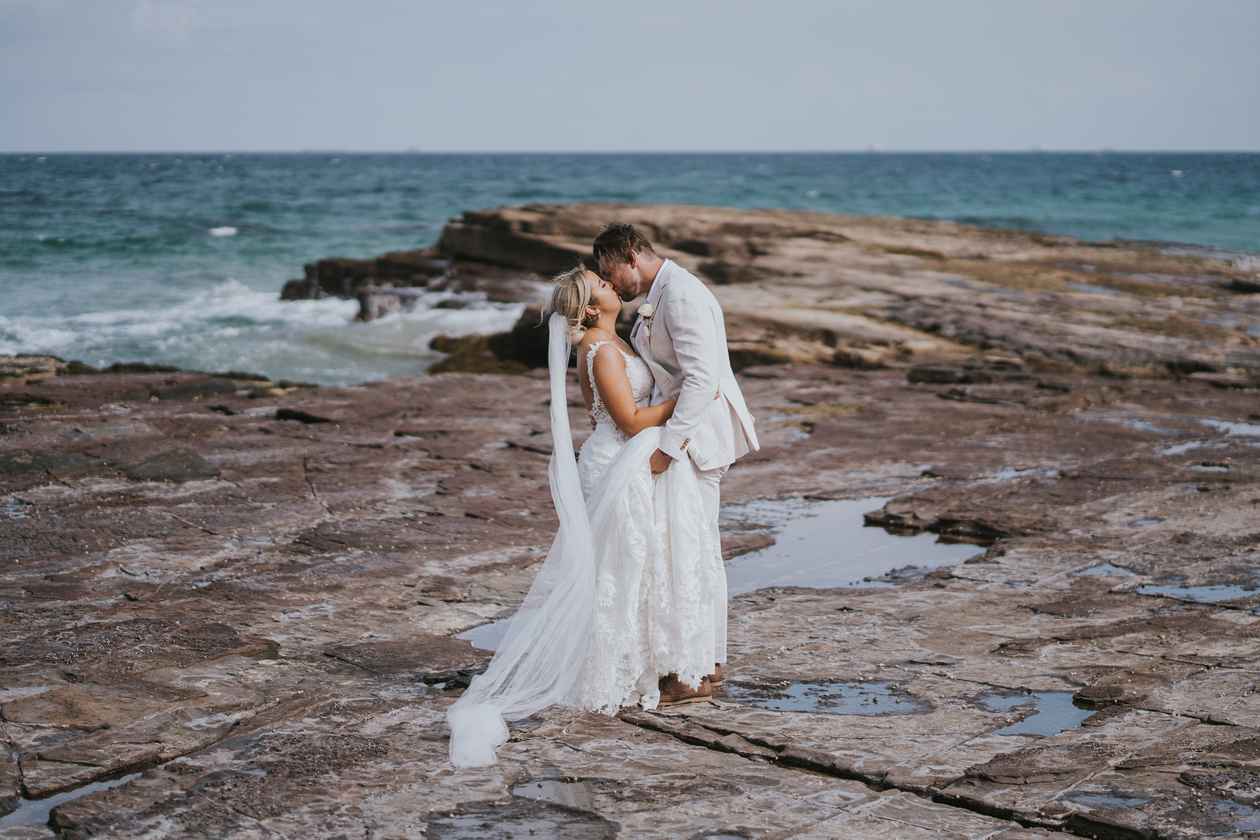 9. Do you have any advice for other brides?

Be organized. I felt that I was less stressed because I was so organized. I had people saying why are you doing this and that early and I am so glad I did what I did because the wedding comes around so fast and before you know it is over.