Nurse Amy Wilkinson-Beards met her husband Doctor Gareth Gregory at the Alfred Hospital 4 years ago. Differing shift work schedules and some shyness meant that it took Amy and Gareth quite a while before they summoned the courage to meet for a drink.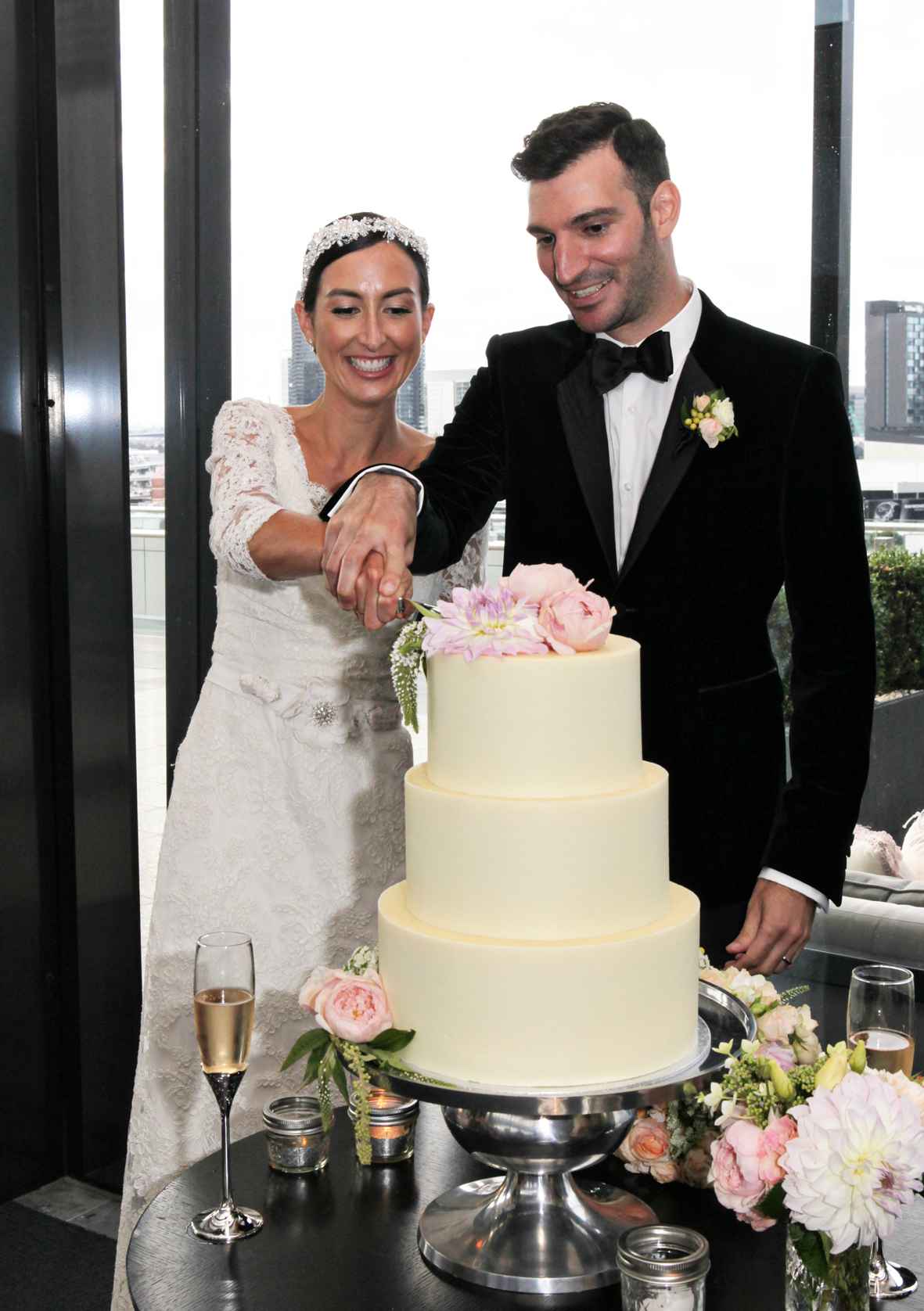 "I fell in love with my gown long before I was engaged. I adore wedding dresses with long sleeves because I find them so elegant. My dress was the first and only dress I tried on," Amy explained. With lace detailing and simple belt with a beaded flower, Amy's dress was complemented by a long veil and headdress, all in the style of the theme for their wedding, 1920s glamour.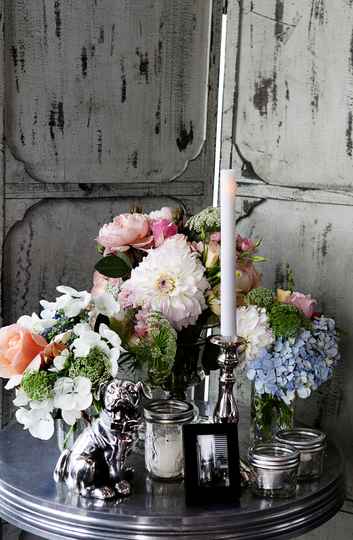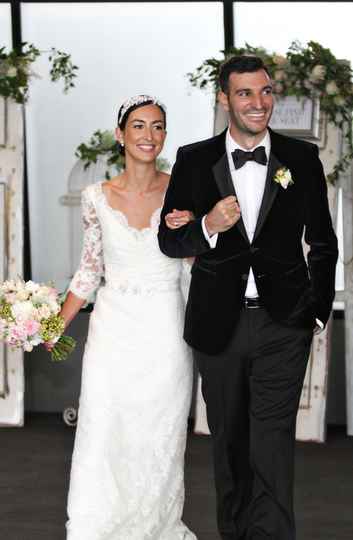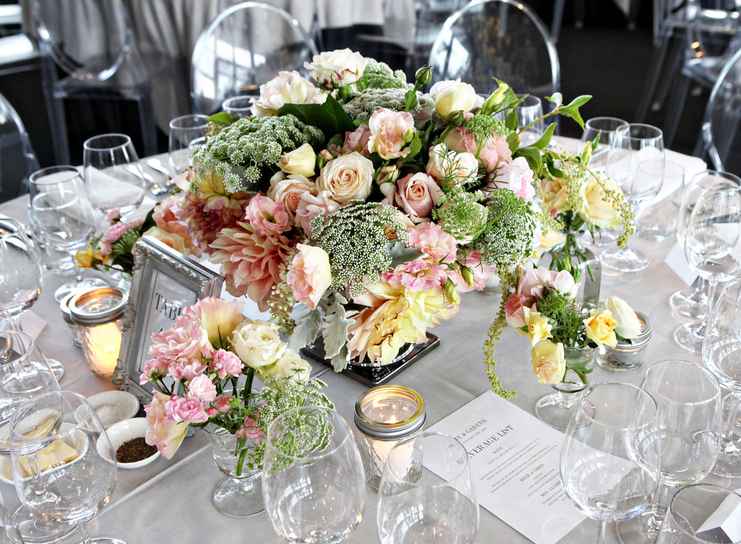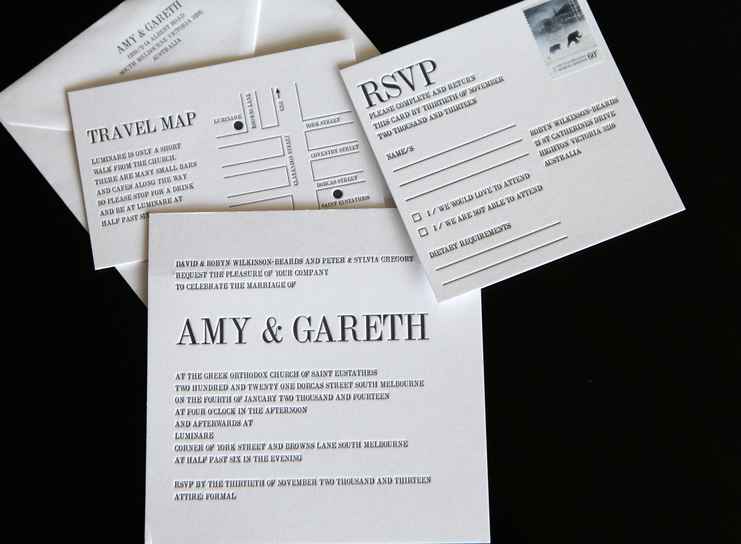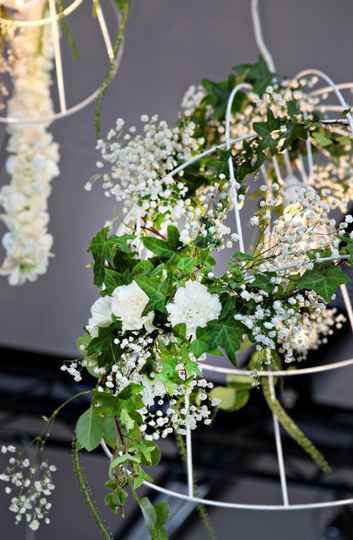 "We had a brass band to help create the mood and atmosphere of this era. We chose an abundance of flowers teamed with crystal, silverware and candles. We also sourced and made our own decorations. We collected jars to fill with our flowers and tea lights. Our guests also received individually boxed cup cakes as a bonbonniere gift."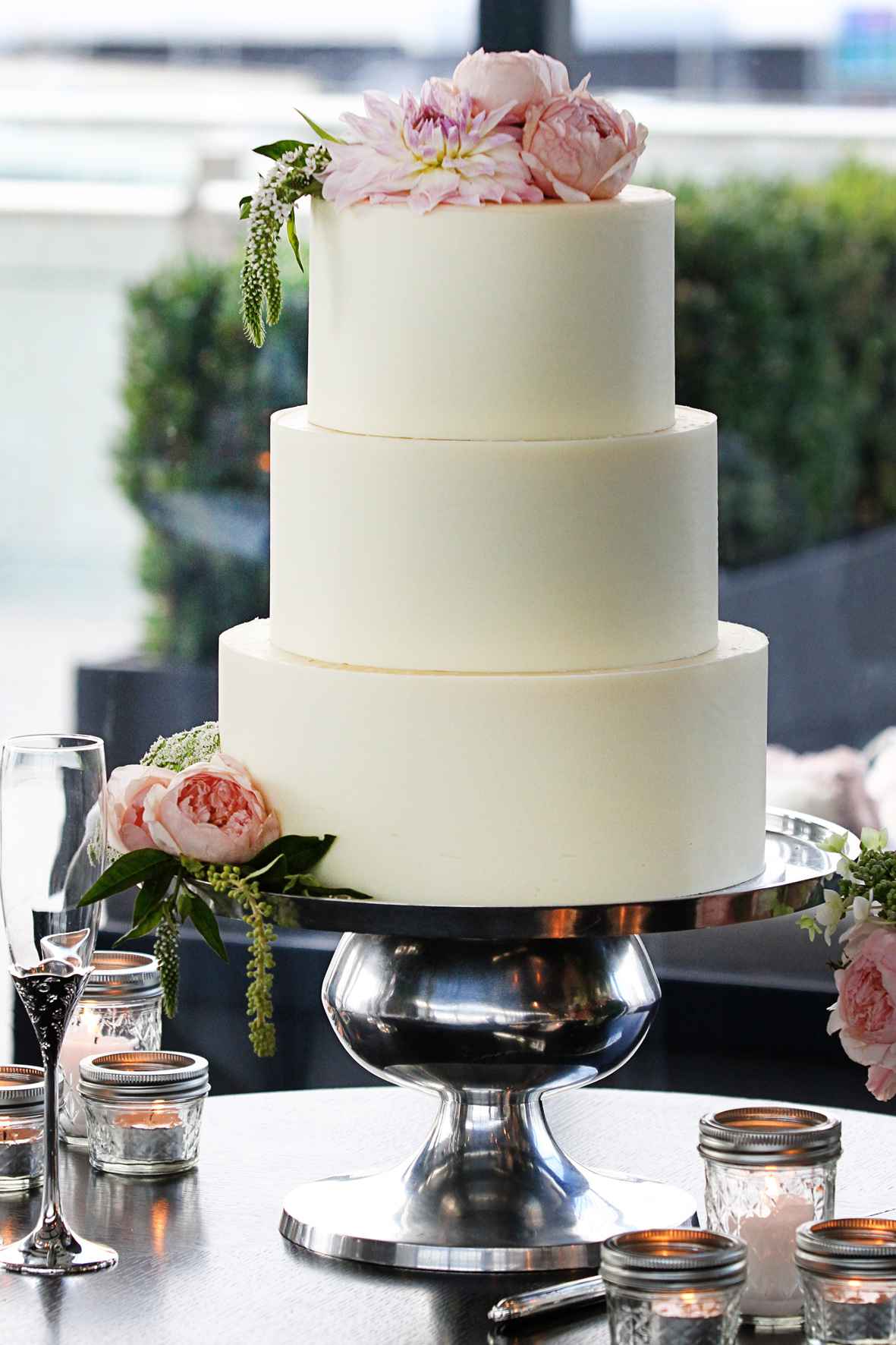 "I was far more relaxed on our wedding day than I thought I would be. We had 210 guests and as I don't like being the centre of attention I thought I might find the day quite nerve racking but I was mostly just excited." 
My brother converted two old doors into a seating board which we hung with keys detailing our guests' names and table numbers. To brighten the venue we erected two large easels with mirrors.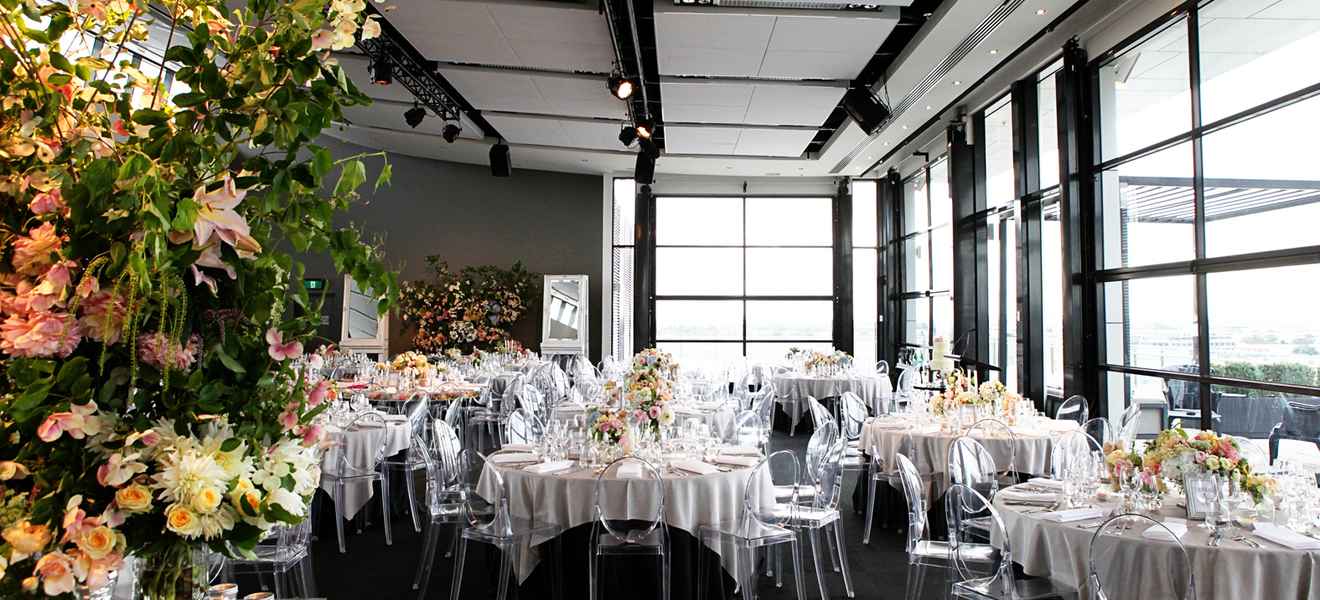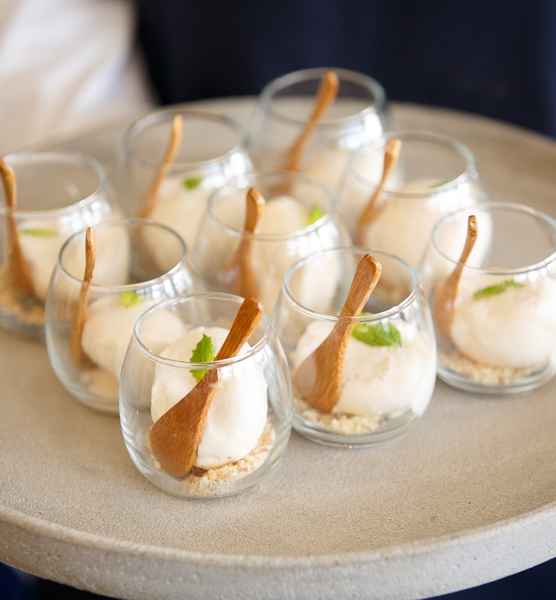 Amy and Gareth recall standing on the balcony overlooking the city at ?their reception venue Luminare. Sipping drinks and mingling with their guests offered the couple a moment to relax before the formalities of the evening began.
Looking for more inspirational wedding stories? Visit Real Weddings to find your perfect wedding venues in Melbourne!