It all started with a question..
Bree and Anthony's housewarming was the stage for Anthony's proposal. In their living room in front of friends and family, Anthony got down on one knee. "After excited squeals from my girlfriends and an eventual yes from me, (doesn't everyone forget to answer initially?) the engagement took over the night!" Bree exclaimed. "The house was certainly 'warmed'," she laughed.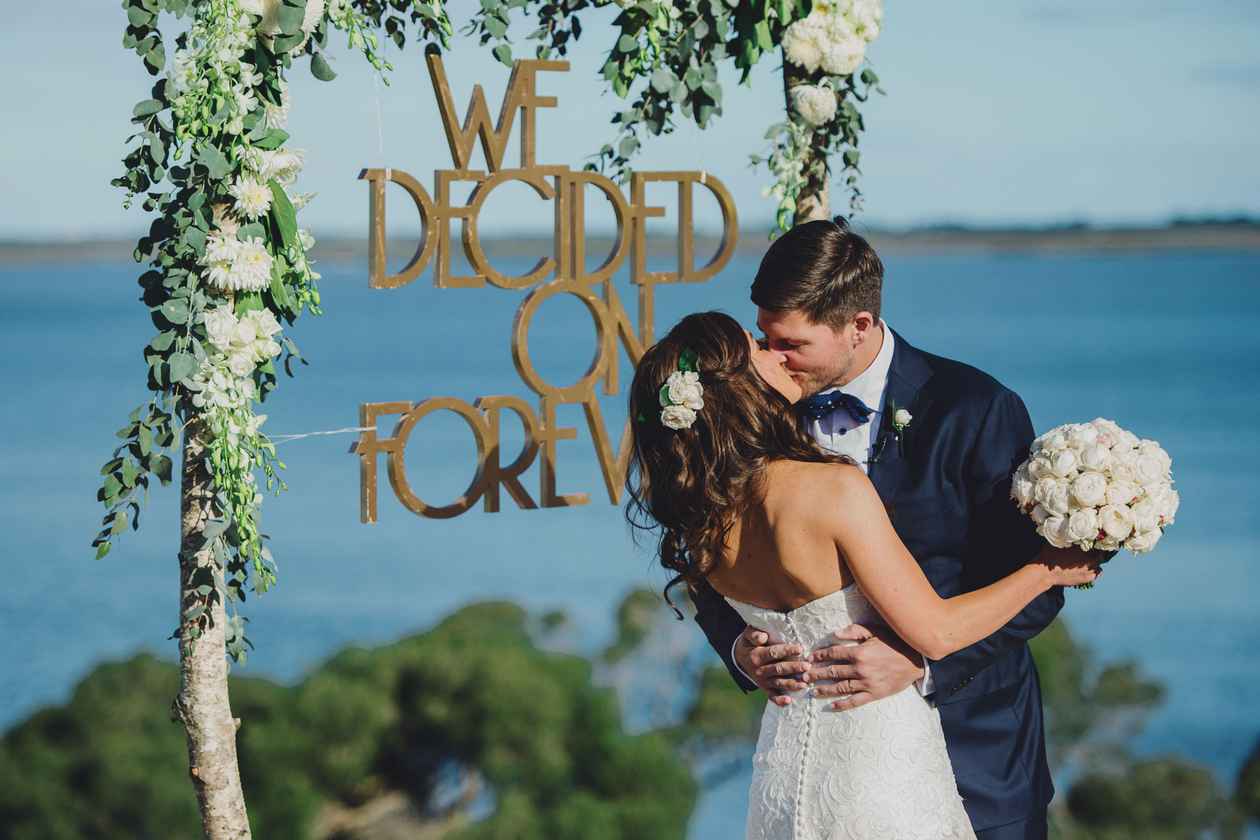 For Anthony having a stylist as a fiancé meant planning was a breeze. Campbell Point House provided a venue with French elegance and character that Bree could stamp with her stylistic flair and personality. With its sculptured gardens and vast grounds the chateau provided the secluded hideaway Bree and Anthony were looking for. 
"The feeling that bubbles up inside you as you drive down the tree-lined driveway is incredible," Bree said. "My family has also holidayed on the Bellarine Peninsula for over 50 years so the area holds many special memories for me," she added.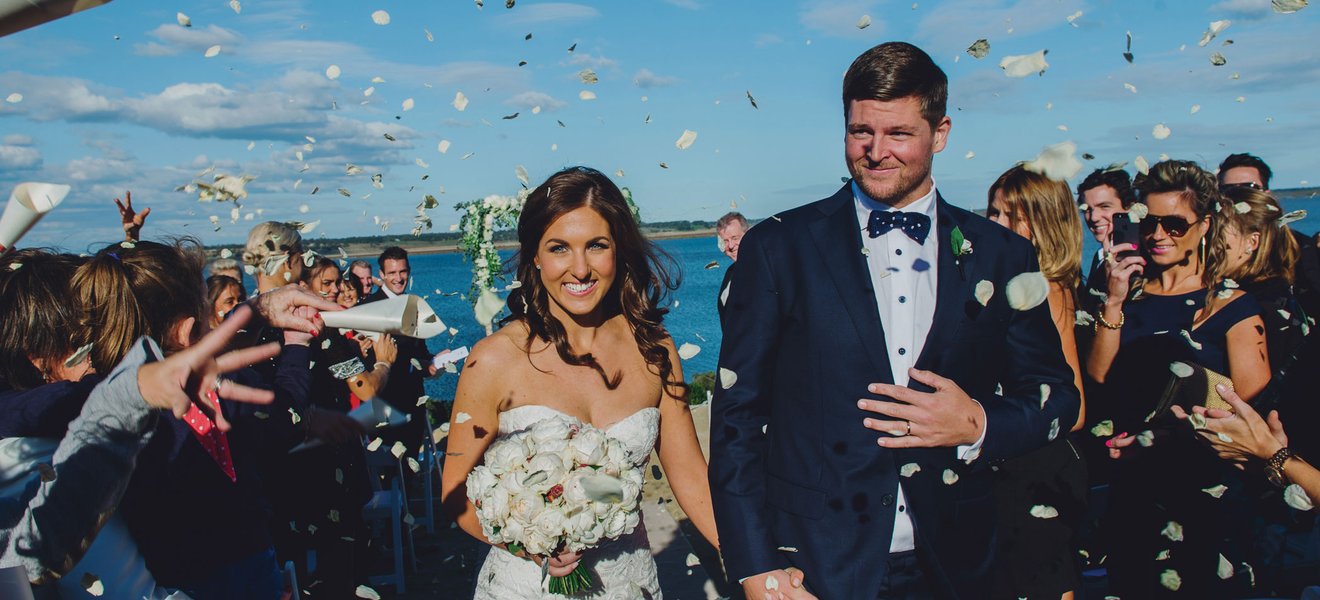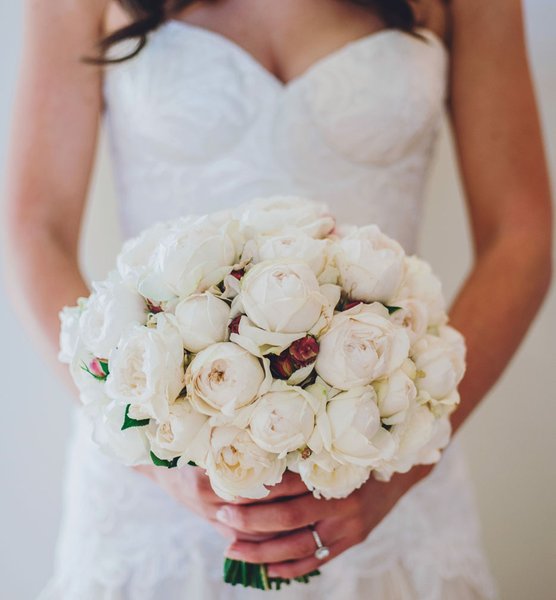 During the ceremony Bree and Anthony placed a bottle of wine and the letters they had written to one another about the reasons they fell in love and what marriage meant to them in a sealed box to be opened on their 5th anniversary. "Just as time improves the quality of the wine, we hope that as we too age our love will grow stronger," Bree said.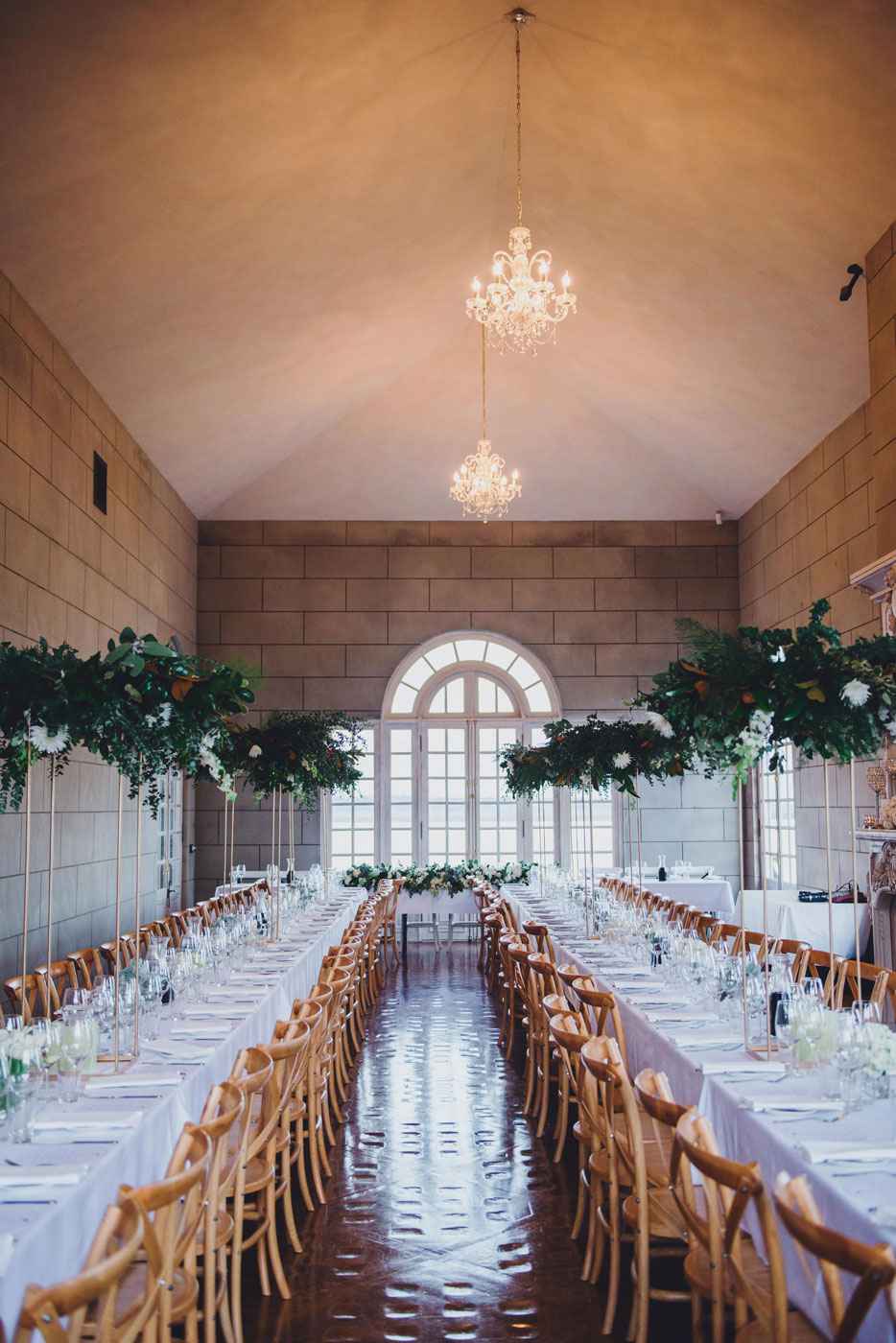 "Our celebration dinner was held in the grand dining hall." The chateau imbues a formal, almost regal atmosphere and Bree drew on this by choosing long tables to create a romantic wedding feast fit for royalty. Hundreds of candles were scattered around the room and Bree made gold flower stands to introduce height and a sense of occasion. The abundance of flowers included tulips, hydrangeas, carnations, dahlias and lace roses. Fresh whites and soft neutrals helped create a soothing atmosphere.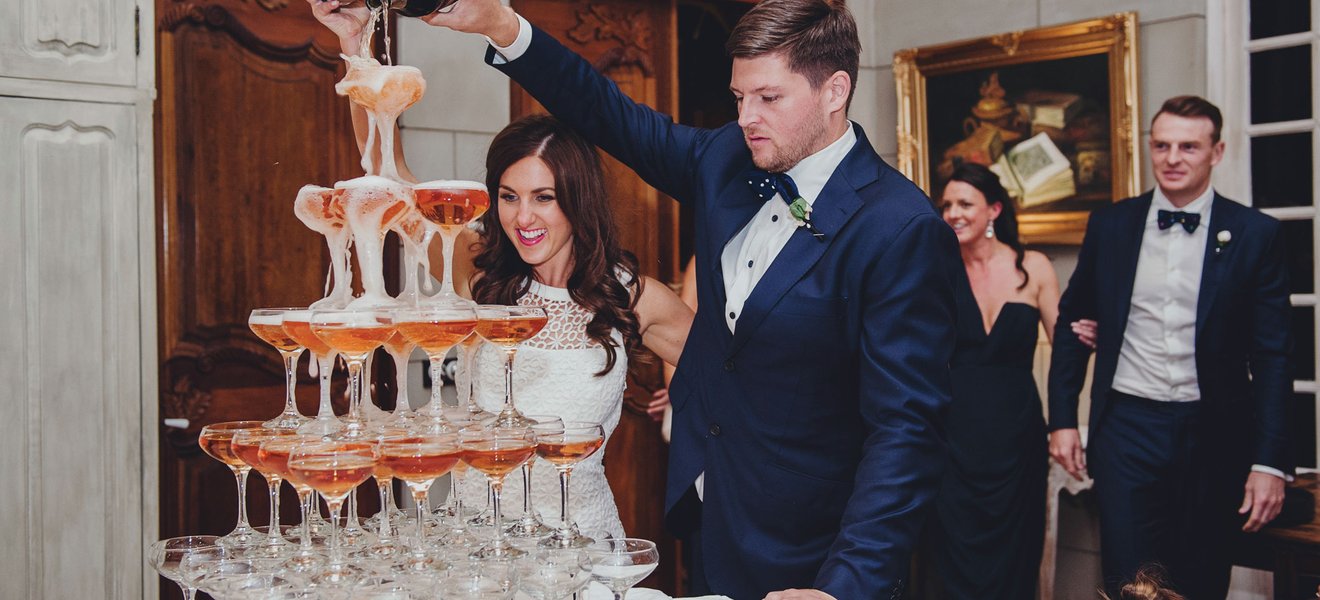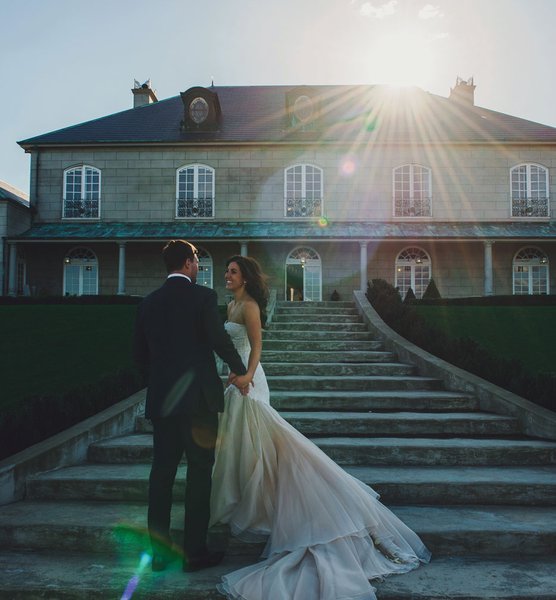 "The feature of our wedding invitations was the divine gold foiling. The navy and gold colour scheme set the tone for the wedding and conveyed the look and feel that our guests could expect from the day. When they received their invitations our guests would know this wedding was all about us." Addresses were written in calligraphy on navy envelopes and the stamps were personalised with a picture of Bree and Anthony. The invitation also included their meaningful quote for the day, 'We decided on forever'.
Bree's bouquet was a fresh mix of fragrant David Austin roses in creamy white. "Unfortunately my favourite flower, peonies weren't in season but we were able to find something similar." The flowergirls wore halos of baby's breath and the groomsmen and pageboy donned rosebud buttonholes.
Looking for more inspirational wedding stories? Visit Real Weddings to find your perfect wedding venues in Victoria!