While initially Eliza and Andrew set out planning a formal, sit-down reception for 100-plus guests, the laidback pair quickly realised that wasn't the wedding for them. 

"We were going to invite every person we were 'supposed' to invite," admits Eliza. "The venue was booked, hair and make-up booked, photographer booked, but Andrew and I weren't enjoying organising it – so we decided then and there that wasn't what we wanted.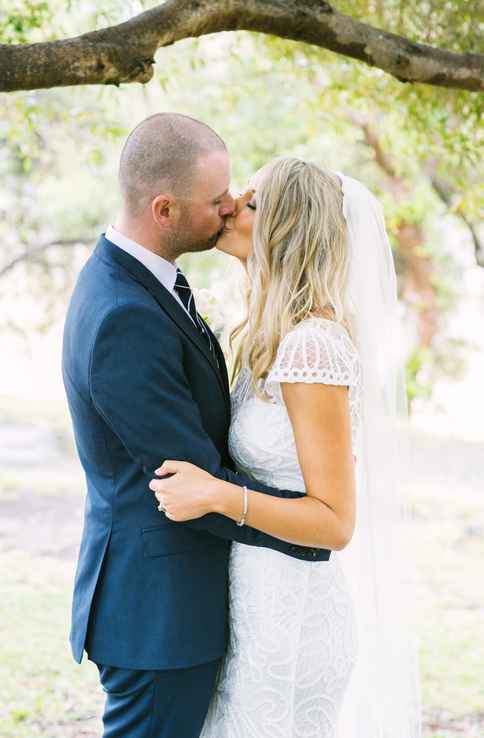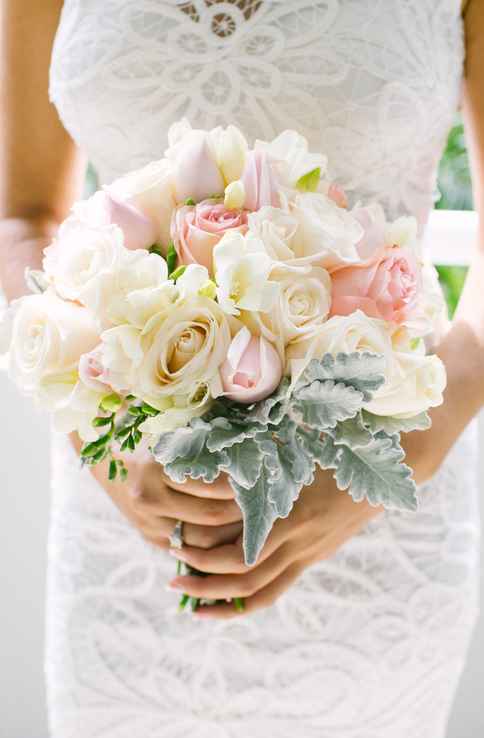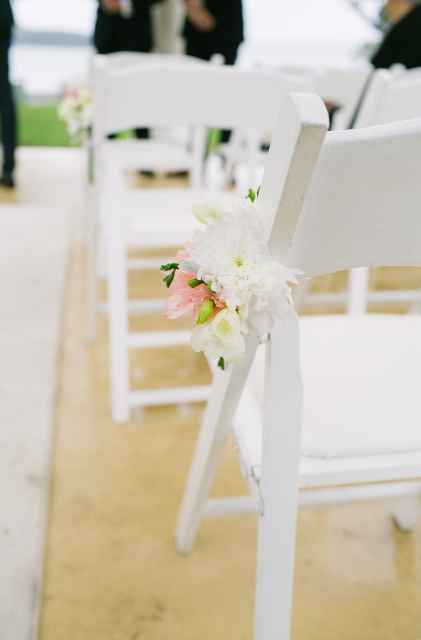 "When we started the planning over again we decided we wouldn't make our wedding about what we should do, but what we wanted to do. From then on planning was an absolute breeze, there was no stress and no feeling forced into something we didn't want."
With the couple sharing a love of the water, they quickly chose Balmoral Beach Rotunda, which boasts stunning views of Sydney Harbour, for the setting of their nuptials, and Bathers' Pavilion for their intimate 35-guest reception.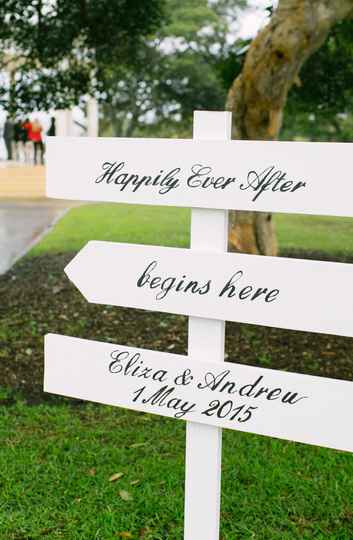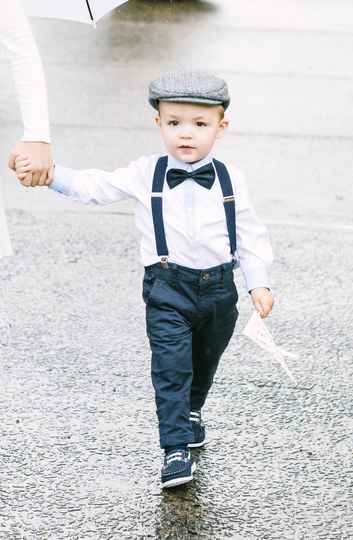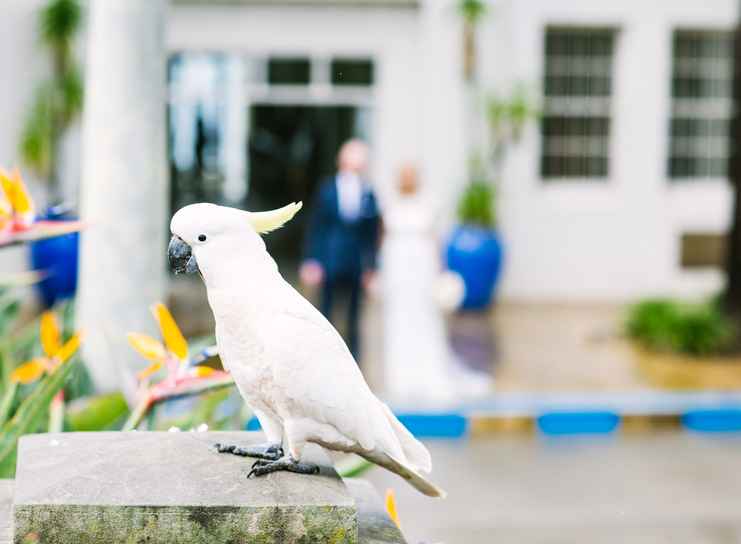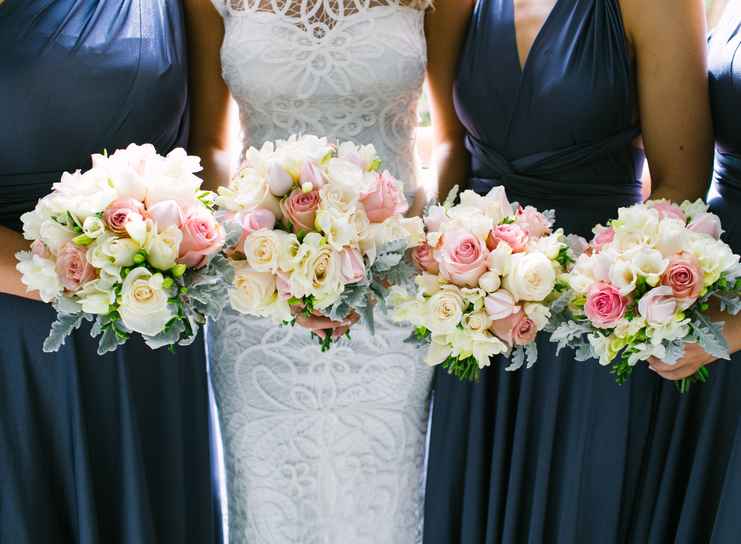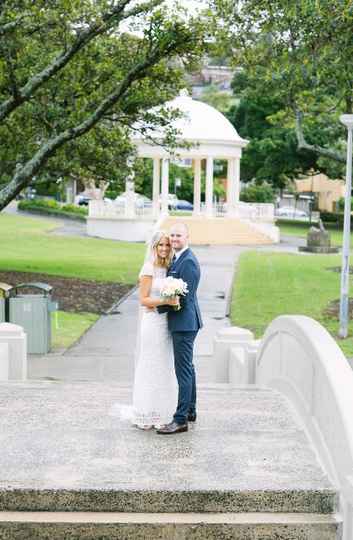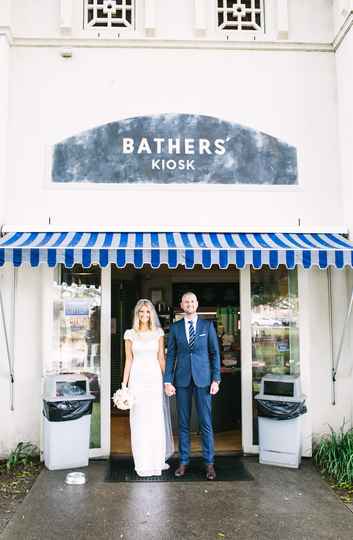 "The first thing I did the morning of the wedding was send Andrew a message saying, 'I don't care what the weather is like today, all I care about is that after today you will be my husband'," Eliza reveals. "I received a similar message in response. We weren't going to let the day be spoilt by the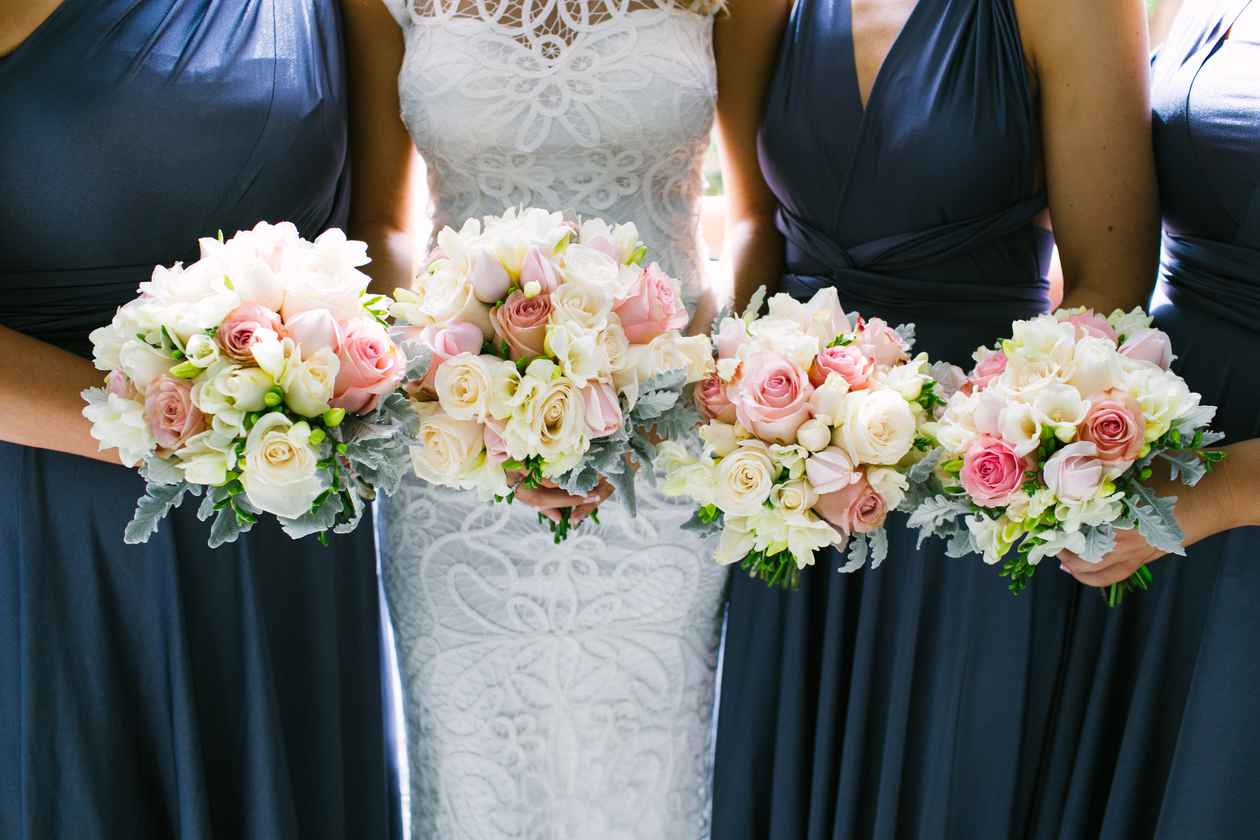 While the rain continued throughout the ceremony, as Eliza and Andrew placed the rings on each other's fingers, as the celebrant pronounced them husband and wife, the sun came out, and as they sat down to sign the marriage certificate the sun continued to shine over their shoulders.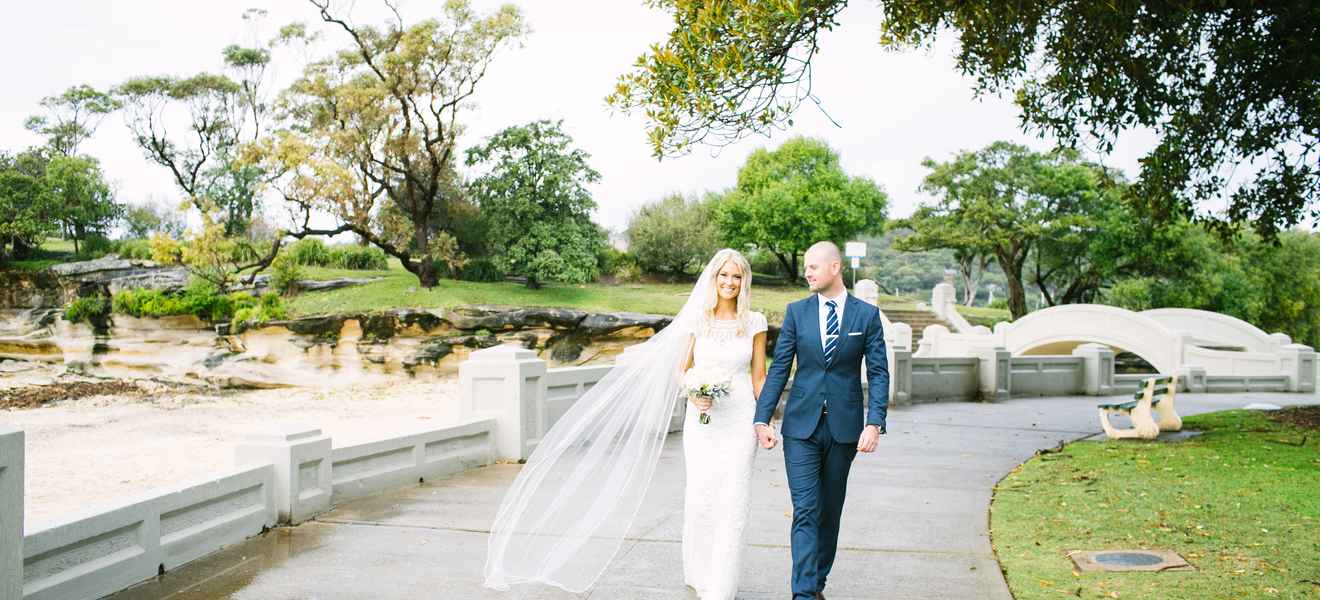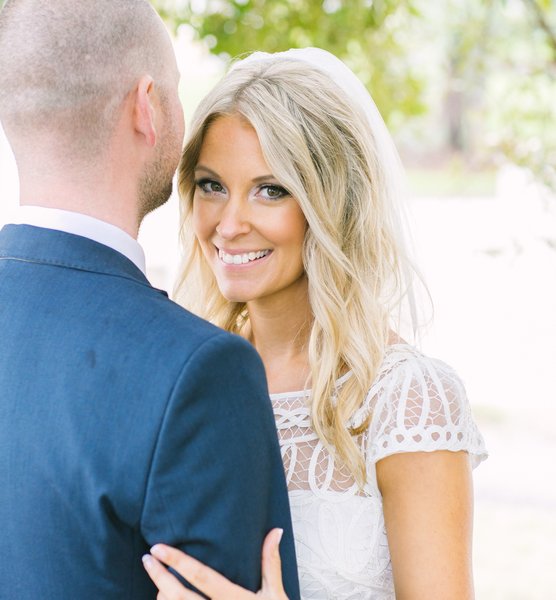 "This was the most memorable part of the whole day for both Andrew and I," says Eliza. "My Mum passed away when I was 18 (so obviously the day was hard in the sense I was doing it without her) and Andrew's Pa passed away last year, so that was hard for the whole family. 
For more inspirational wedding stories visit Real Weddings, the most trusted online for best wedding venues in Sydney!