How did you meet?

Through the Escapees Theatre Company. Our Drama teacher started it as a way of connecting past and present students to create their own work. We are both founding members and had many great years of creating theatre together.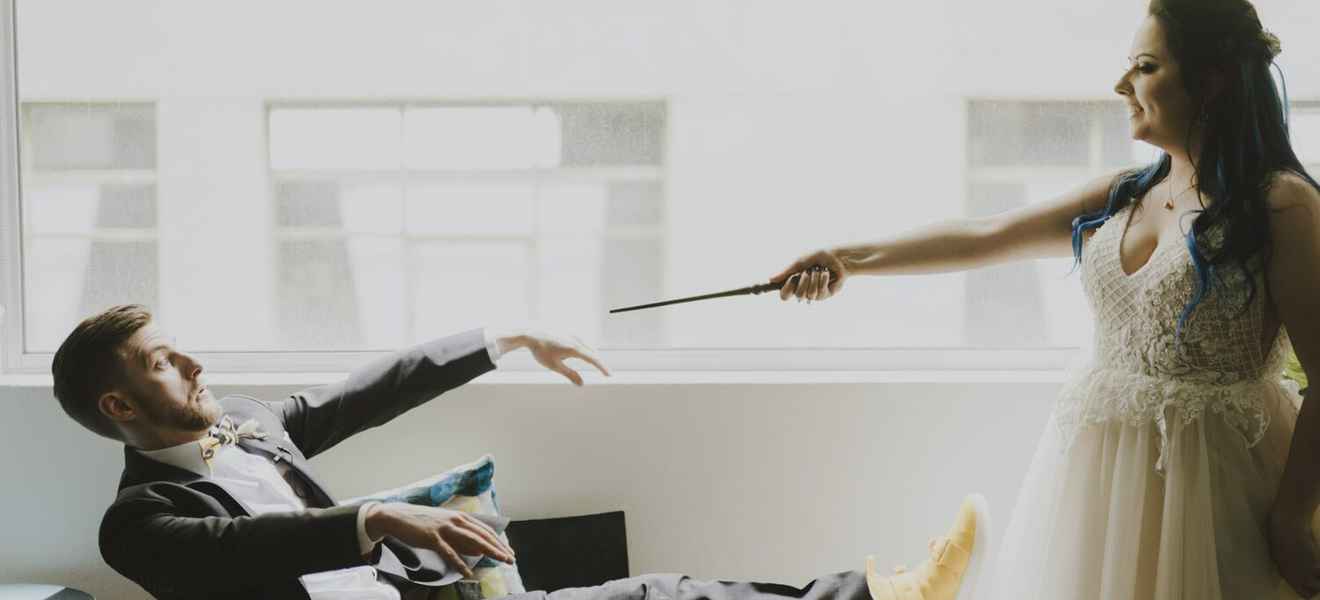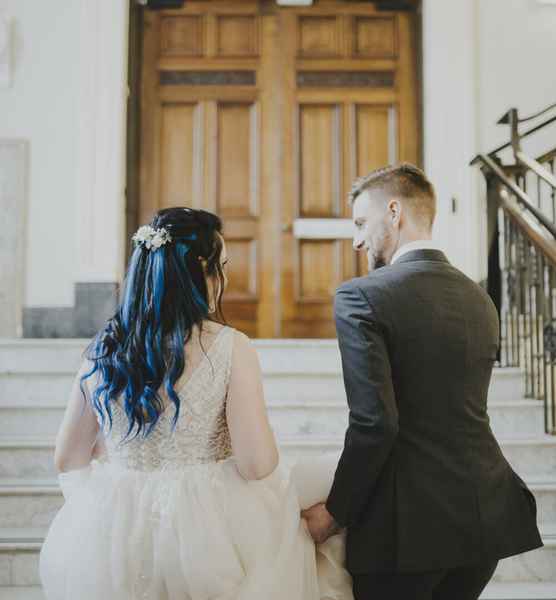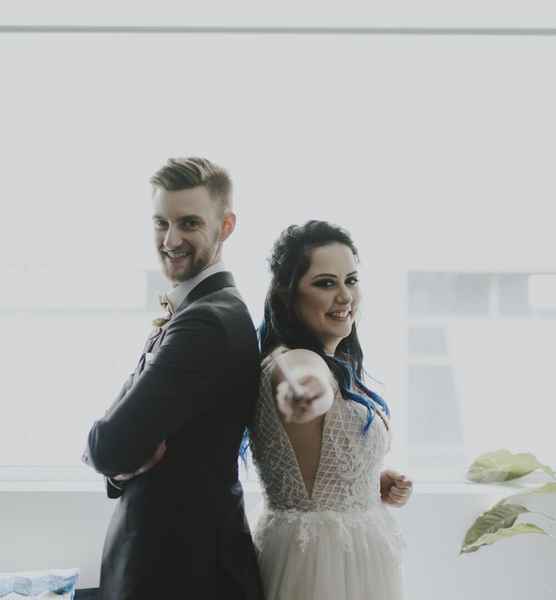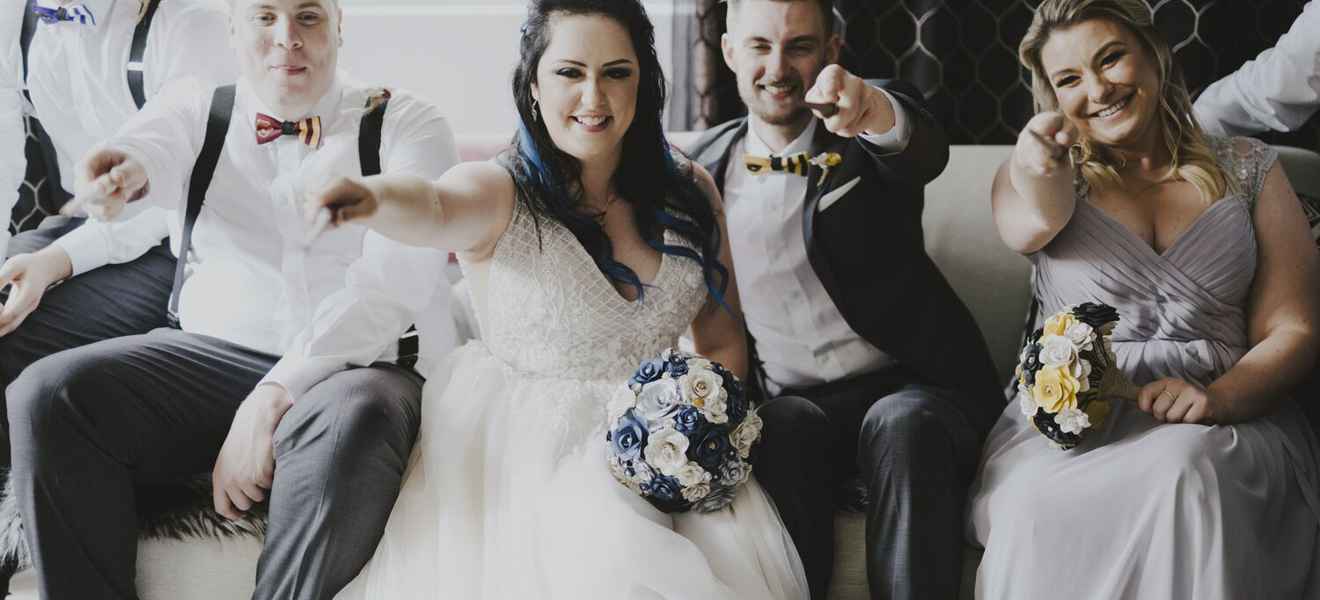 Tell us about the proposal?

We were in Italy, the first time Giulia had been back in 23 years since she left. It was Christmas day and we were sleeping on Giulia's aunts fold-out couch. Giulia was in her zombie onesie when Stu got down on one knee and produced a ring from one of his balled up socks from his suitcase - it doesn't sound romantic, but it was!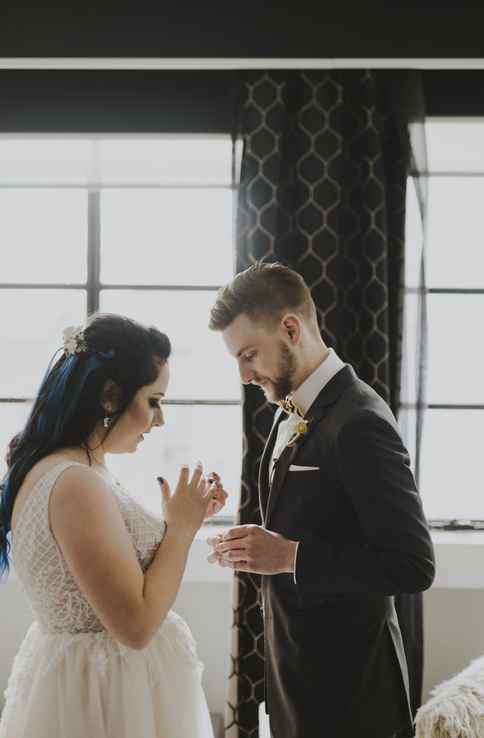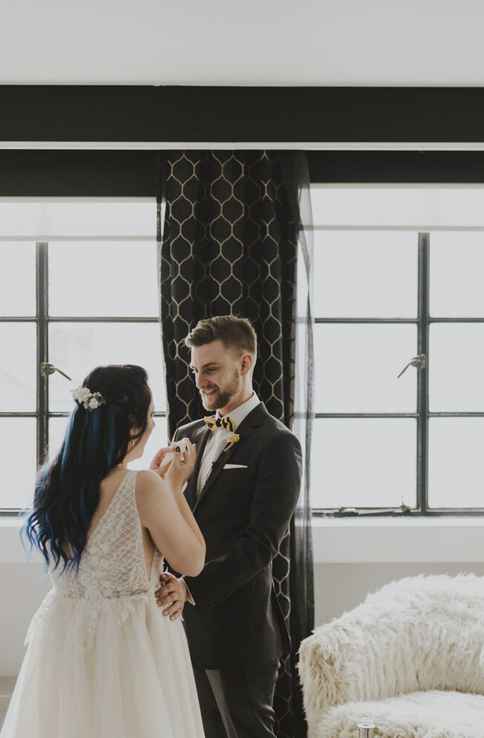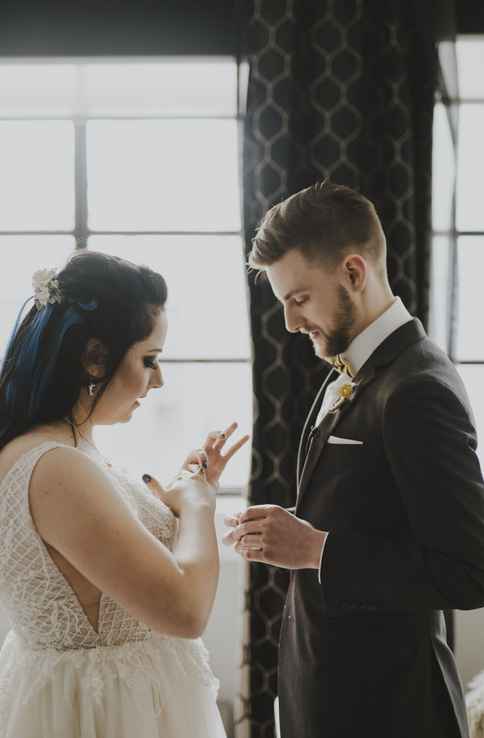 How did you choose your venue and location? Why?

We were always keen on including Harry Potter elements in our wedding. We were at the library (we'd never been before!) and saw a bride and groom getting their photos taken. Giulia turned to Stu and said "people can get married here?!" and that was it! We didn't look at any other venue, we just knew it was the right one for us. We are self-proclaimed nerds and Giulia loves to read. There's something so grandeur about the State Library of Victoria, it felt comforting and right.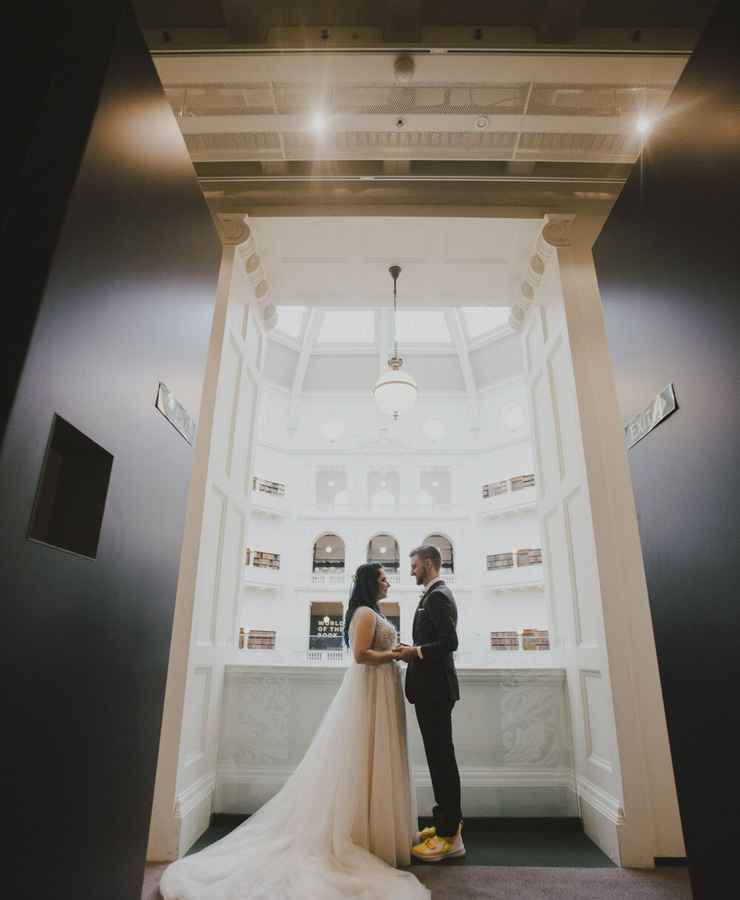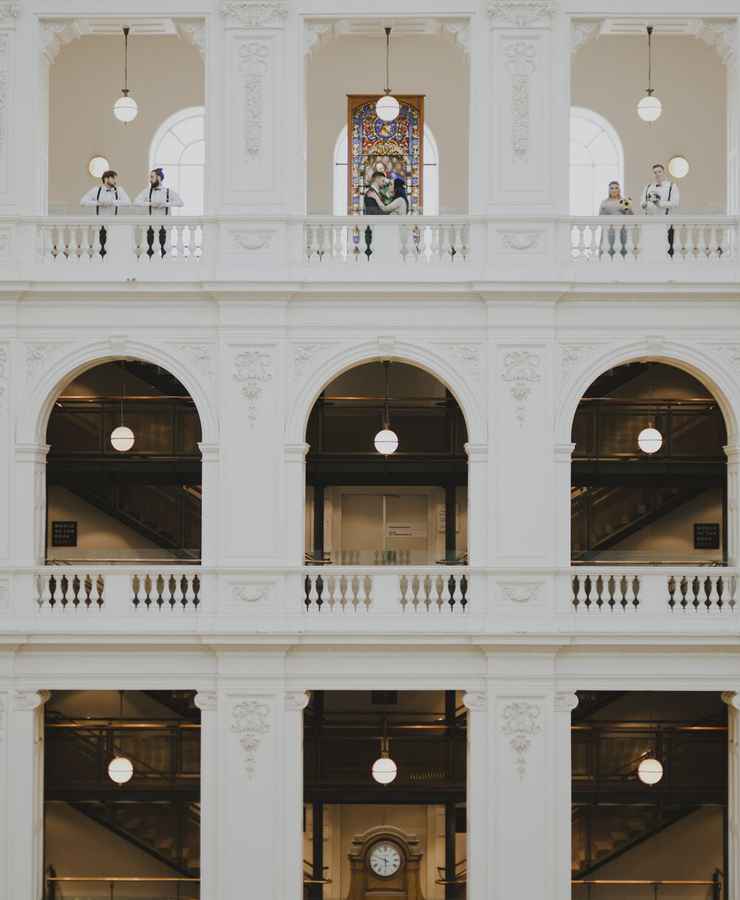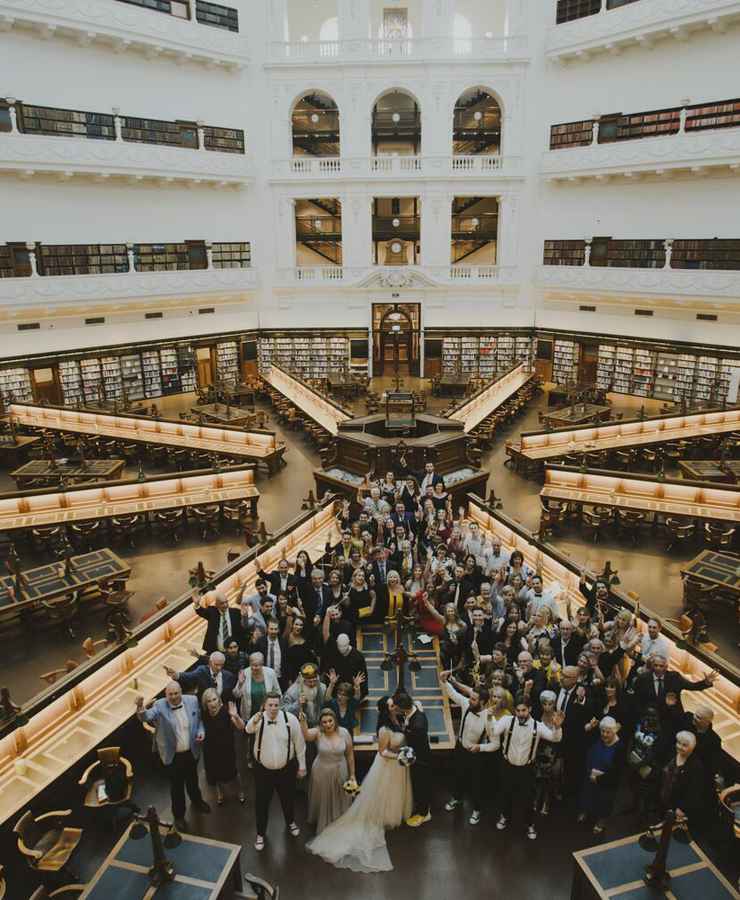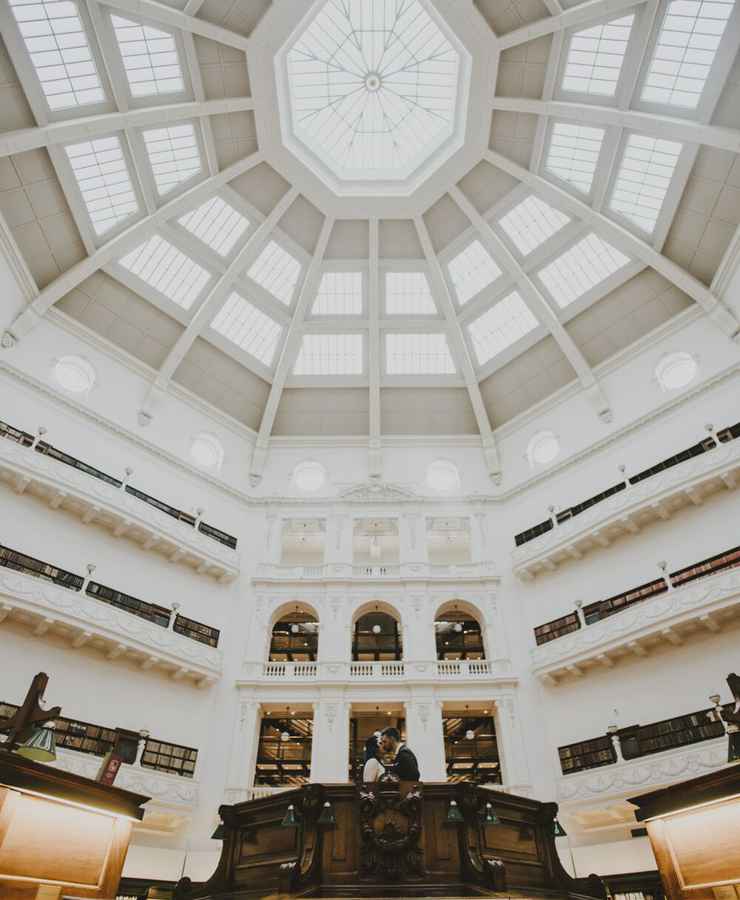 Who was part of your bridal party?
Giulia two best friends - Andrew & Tessa. Stu's brothers - Liam & Dean. We also had Stu's nan as a flower girl and Giulia's friend Alana and her daughter Milla as flower girls.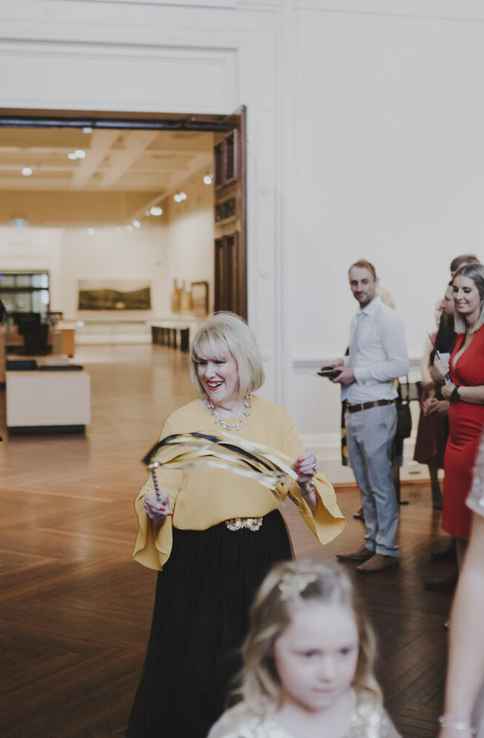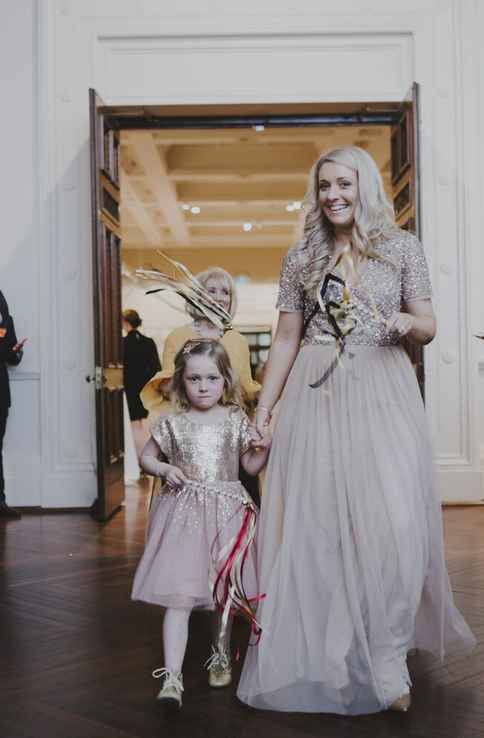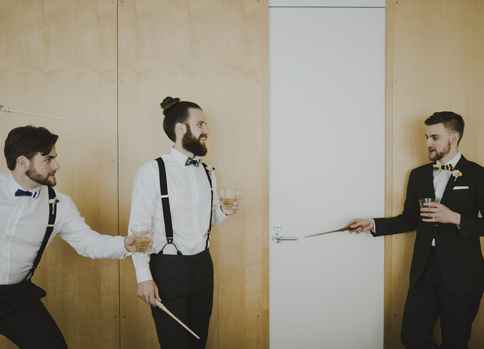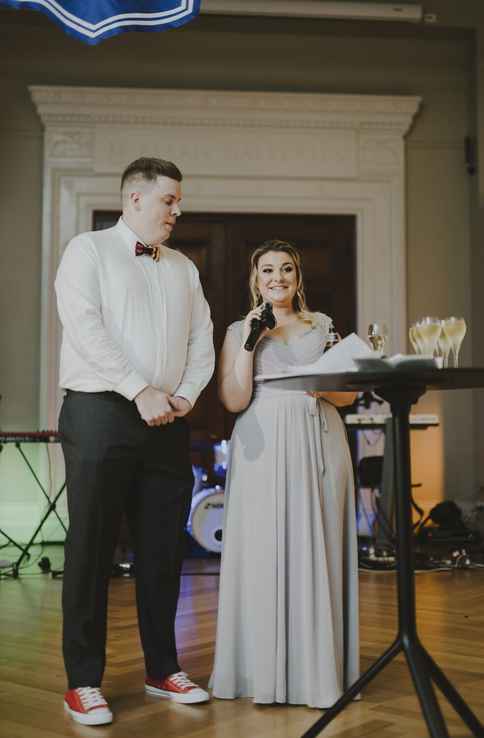 What was your favourite part of the wedding planning?

When it was over...haha! Coming up with ideas to include our Harry Potter theme. We were walking a fine line between tacky and classy so we wanted to make sure the things we did include maintained a level of sophistication. We didn't want it to look like a kid's birthday party.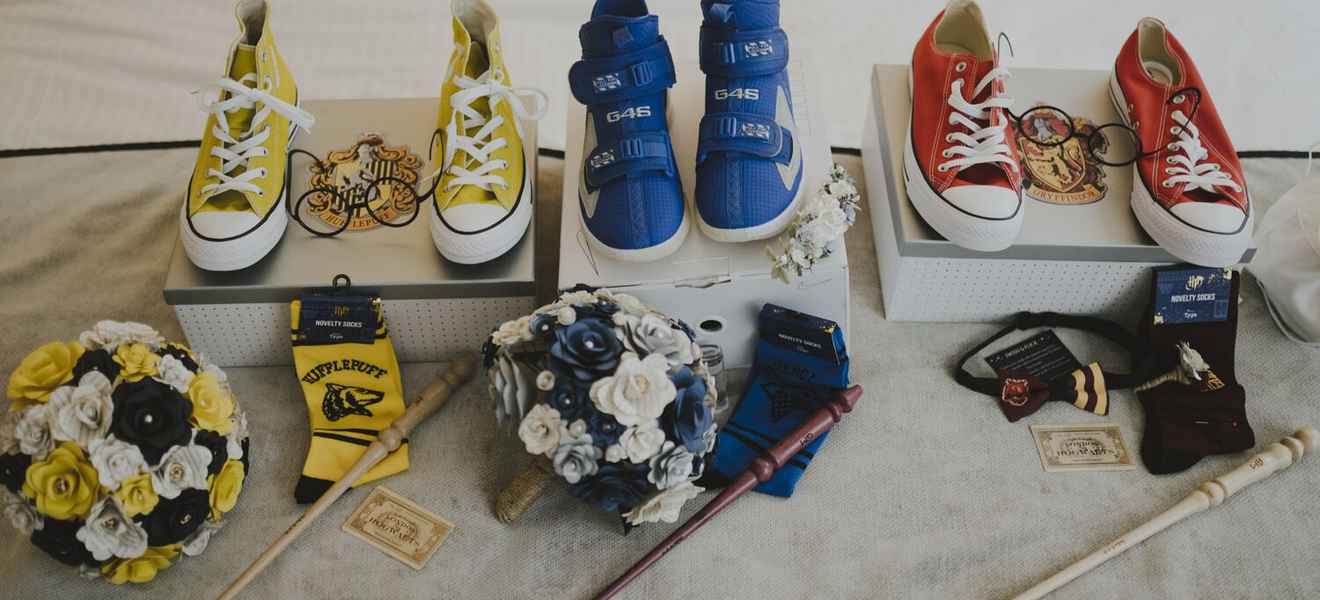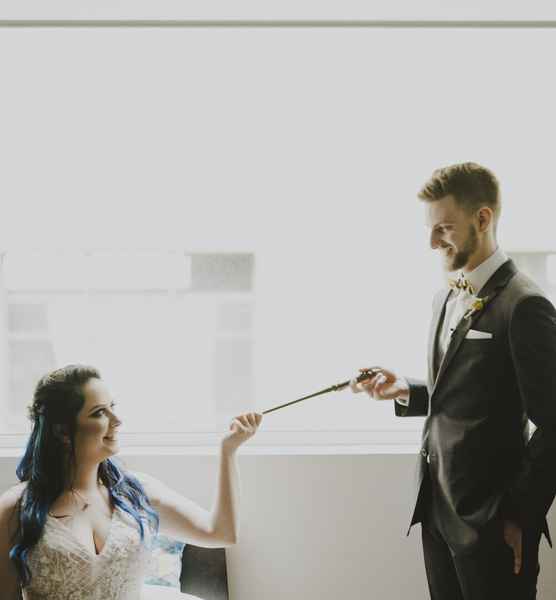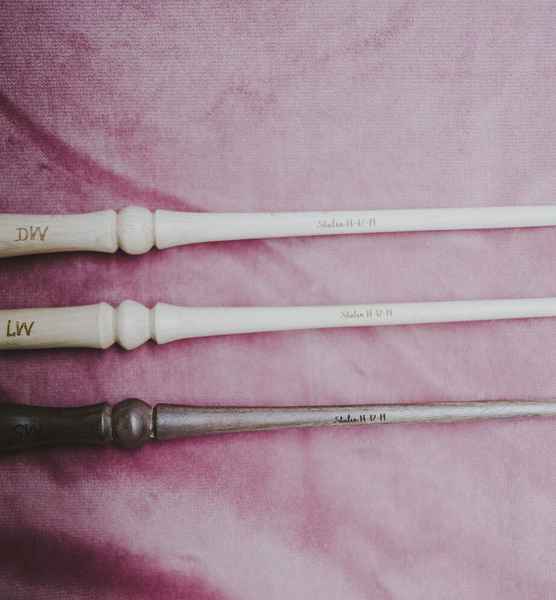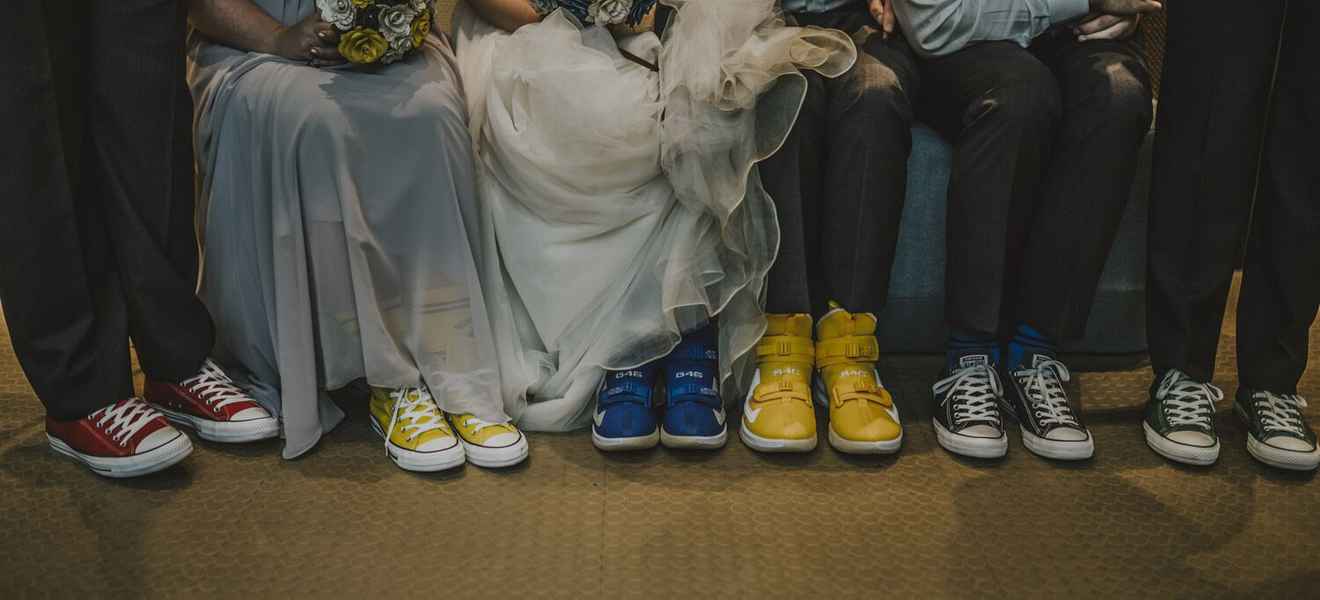 Tell us about your gown (style, how you found it, what you love)

I would describe it as whimsical boho. I wanted something flowy but not too big. I did a lot of research online and loved the White April range. I found the dress I wanted online, went into a store, tried it on and brought it - it wasn't complicated, I can be very decisive like that! I loved the lace detailing, the pearl buttons down the back and the sheer panels on the side.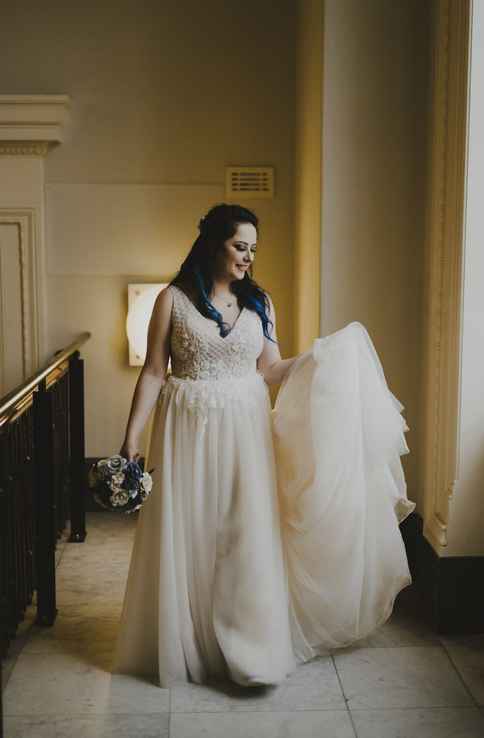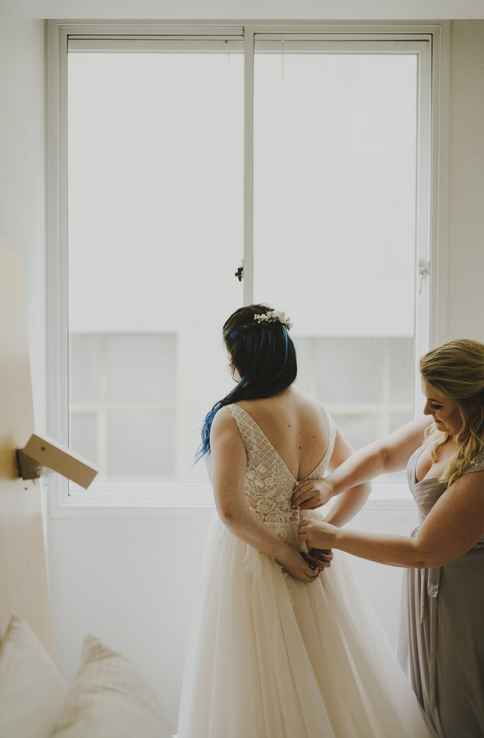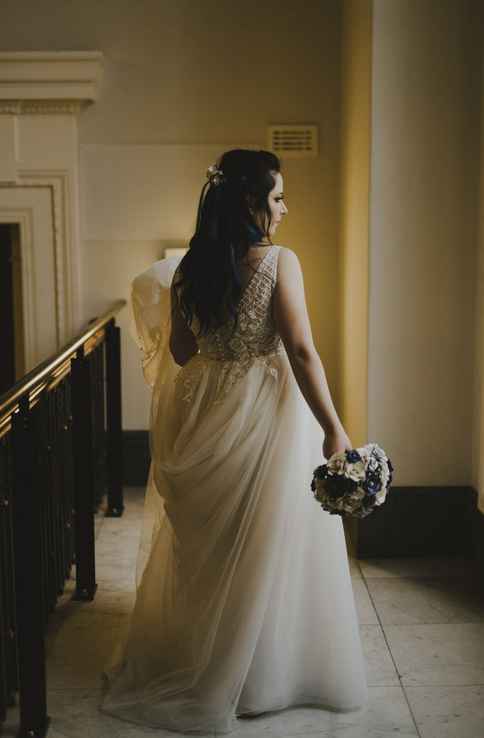 What were the highlights of your day?

The ceremony was great - our celebrant dressed up as Dumbledore and really came through with a laid back and fun ceremony (even though there were many tears!) The reception was a ball too - the food was amazing, Giulia's dad and uncle were dressed up as Dumbledore and Voldemort which really added to the fun. The band playing, guests laughing and eat was another highlight for us - we just wanted it to be a big party where our loved ones could enjoy themselves.
Our first look of the Isabella Fraser room all dressed up with the Hogwarts house banners, long tables and decorations was an absolute treat as well.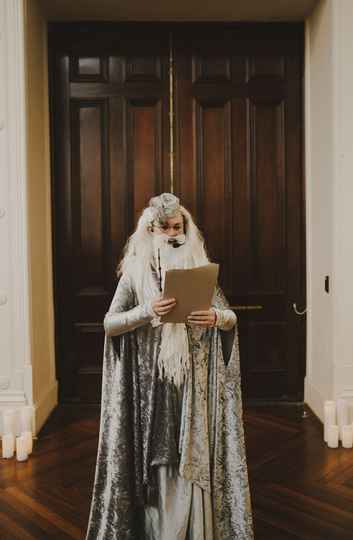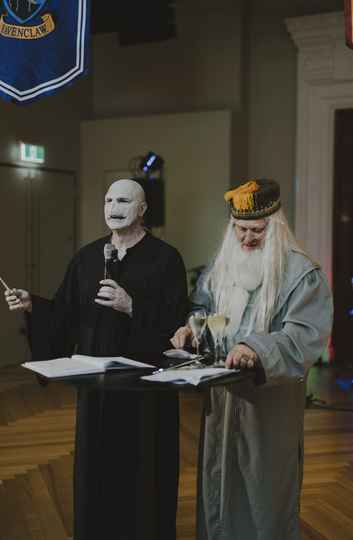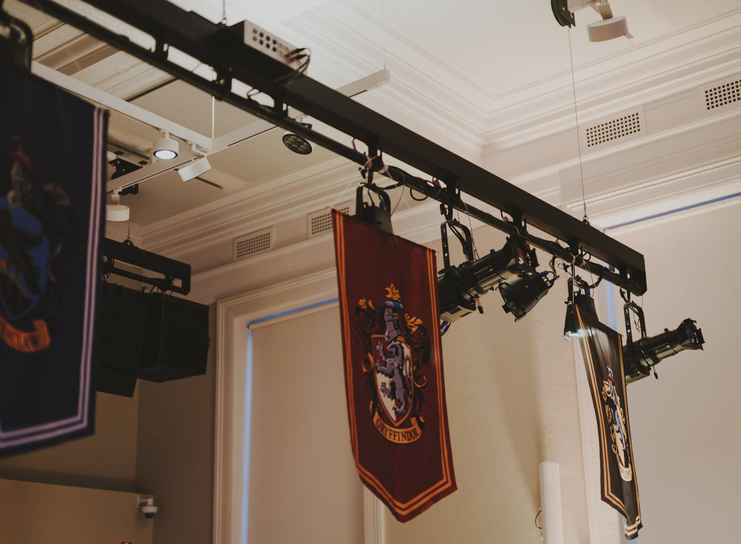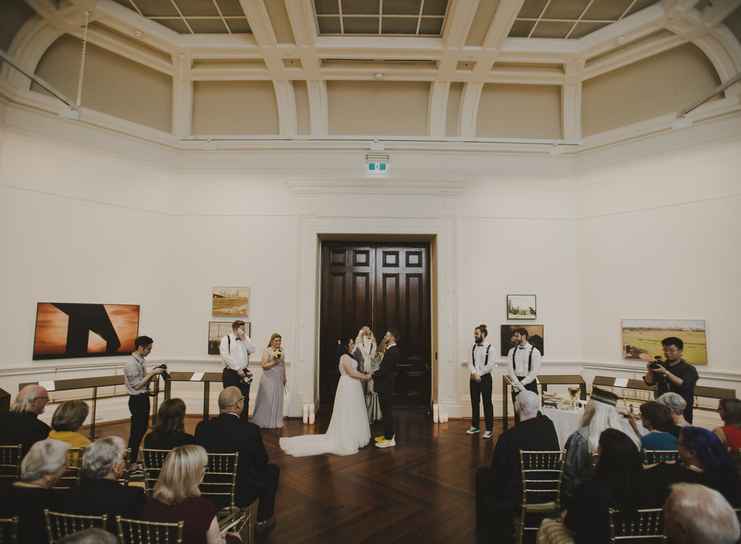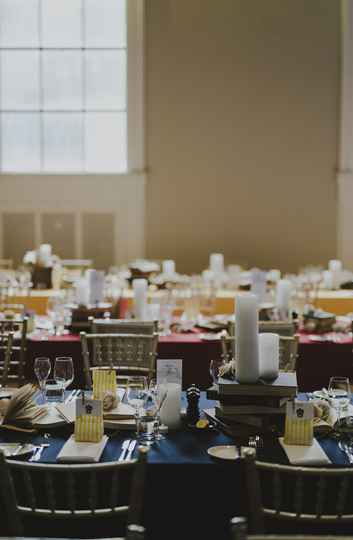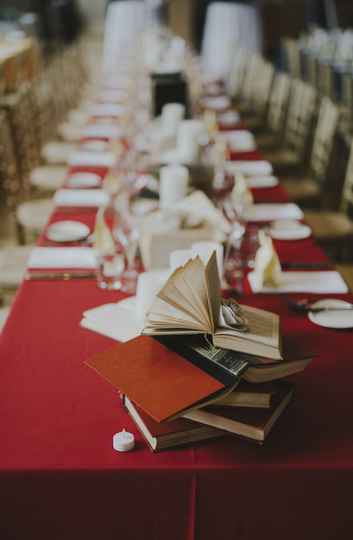 What style / styling did you choose for your wedding? (Colour scheme, flowers, stationary, cake, transport)

A Harry Potter theme! We were keen on not having real flowers and instead had family help us make them out of books. So we had books as a major theme. We gave guests wands to wave with bells on the end for the ceremony. Our bridal party got engraved wands. Our bouquets and lapel flowers were made out of Harry Potter books. The bride and groom shoes were custom LeBron Nikes in our Hogwarts houses with our wedding date and initials stitched into them - there were so many more little details. 
We hired heaps of books that were the centrepieces for our four Hogwarts house tables, as well as candles to heighten the Great Hall effect. We also hung Hogwarts banners above the tables. We had Honeyduke lolly bags as favours, Hogwarts coloured donuts for our cake and even Felix Felicis shots for our guests. We hired a mirror photo booth (The Mirror of Erised) which was a treat and asked our guests to dress in their house colours.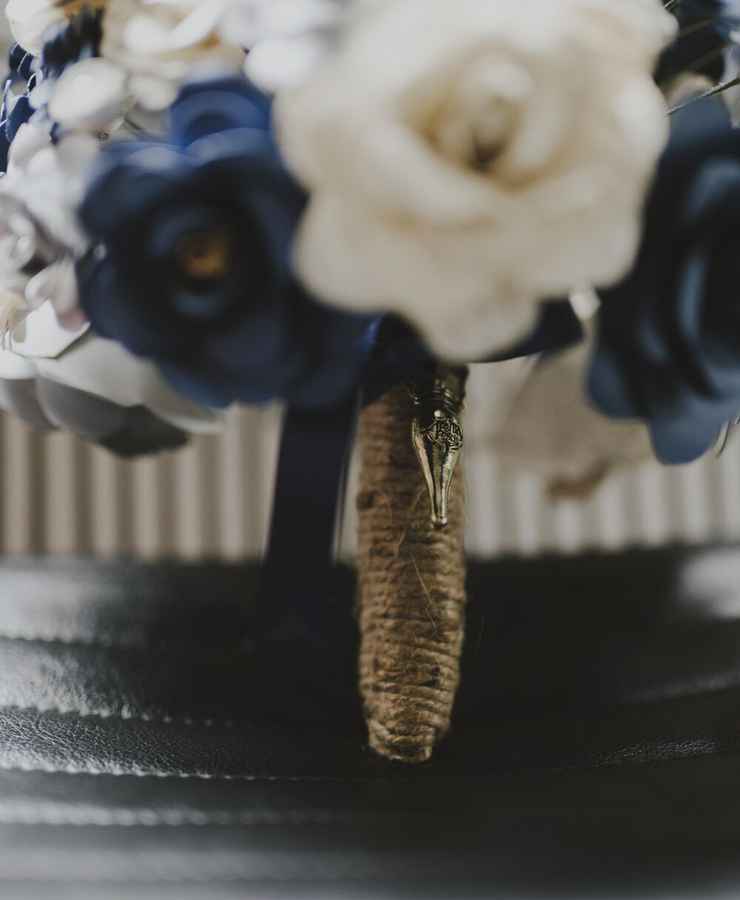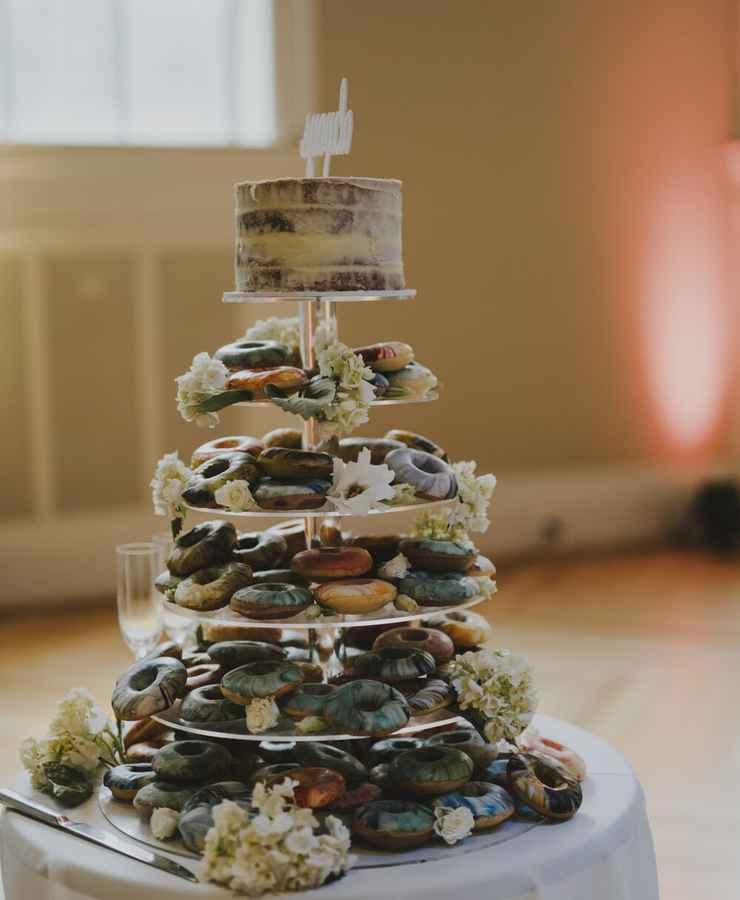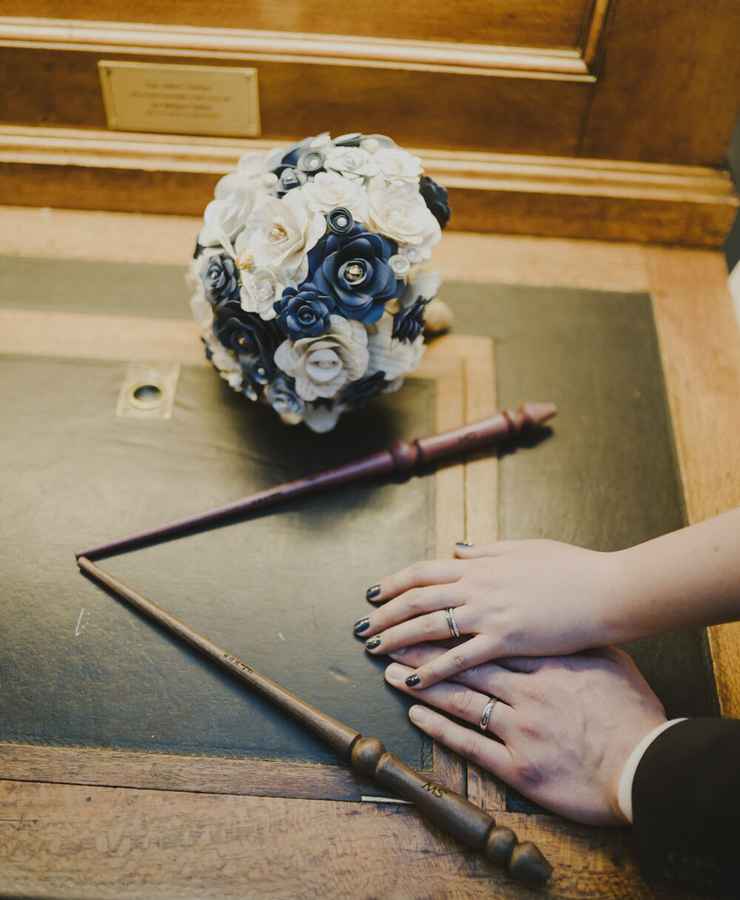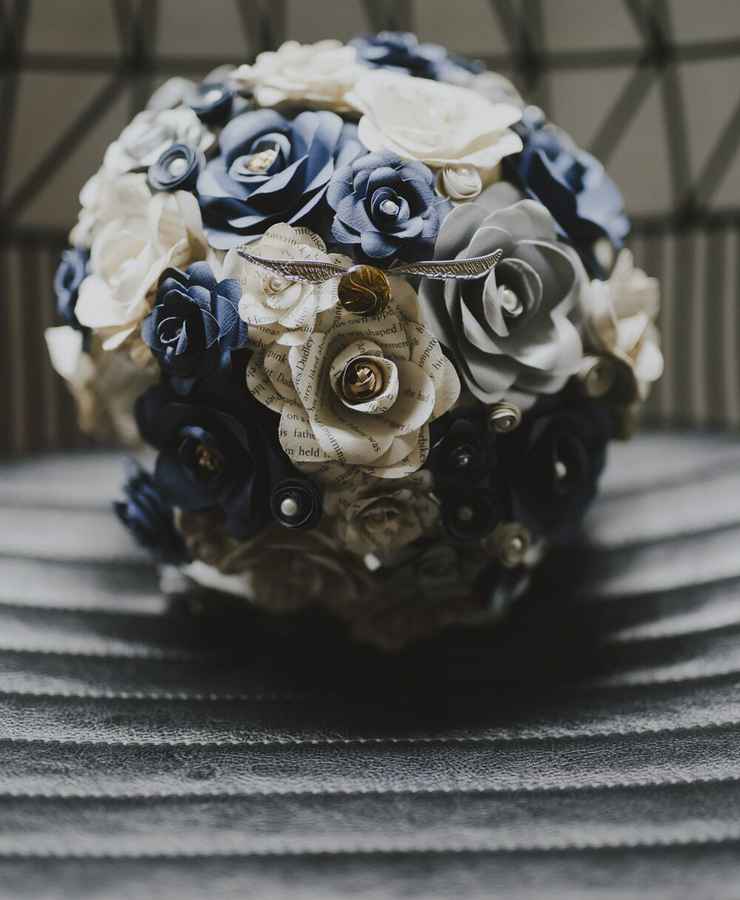 Is there any decisions or preperations you're glad you made for the big day? (Arrival cocktails for guests, spare pair of shoes etc.)

Arrival shots shocked our guests but definitely created a fun and loose vibe, so that was a big tick! The antipasto station was delicious and looked great so we're happy we did that too.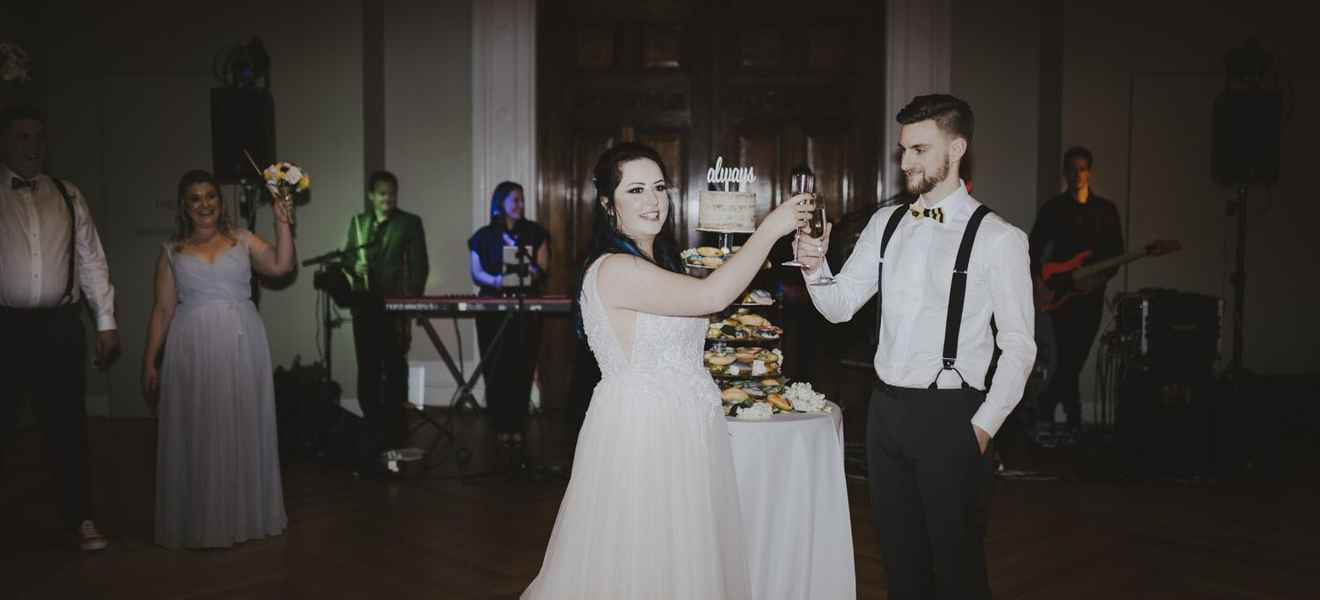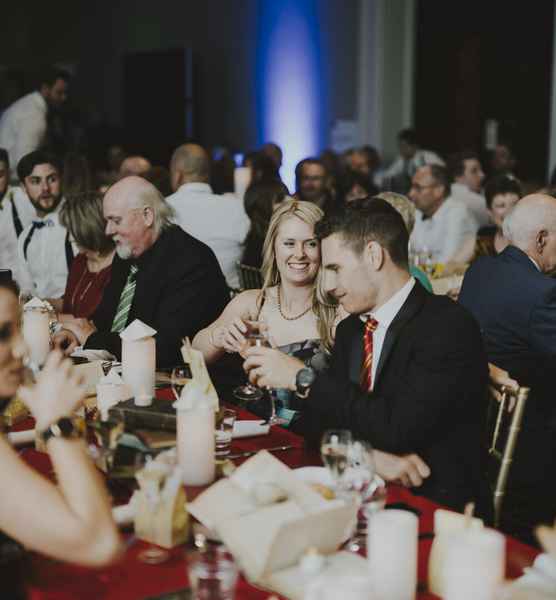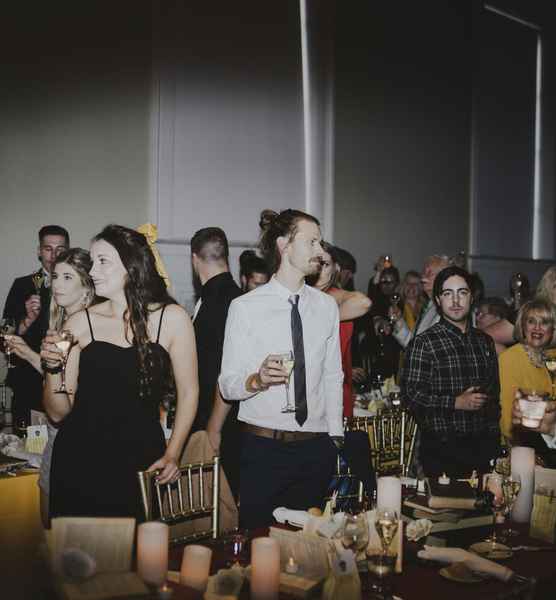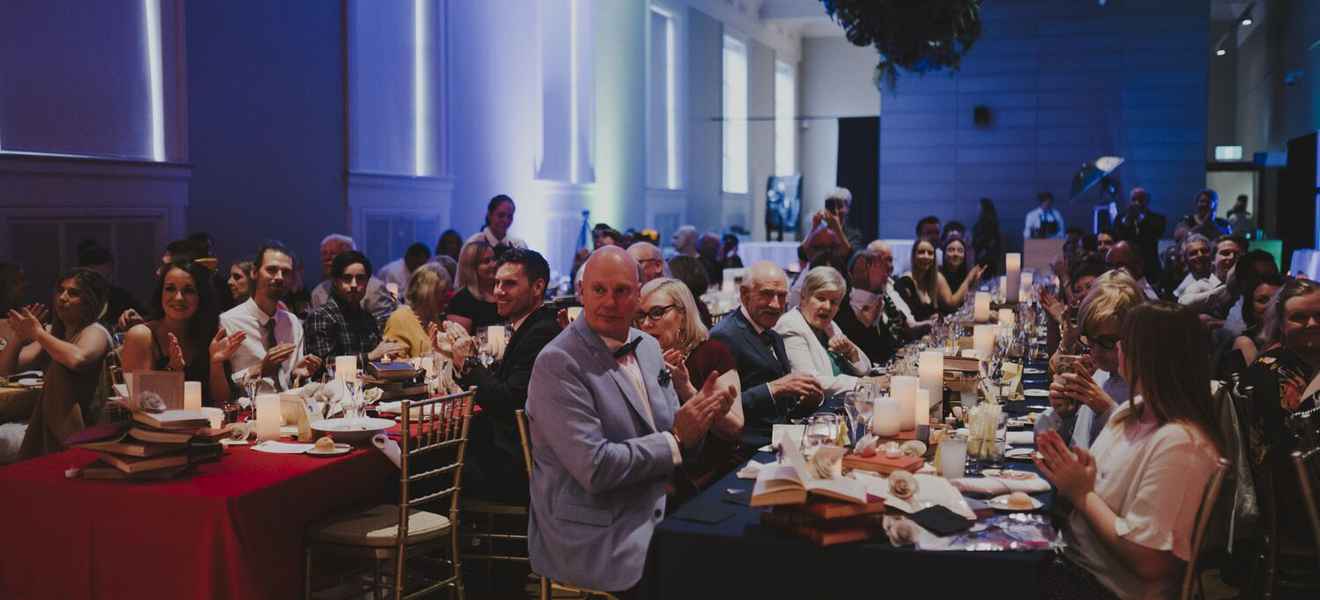 Tell us about any funny, poignant, challenging or emotional moments from your big day?

Giulia's dad and uncle's dress-up as Dumbledore and Voldemort was unexpected and created such a fun atmosphere. People (even strangers!) were asking them for photos! The ceremony was just very emotional for us because we're big softies. We've been together for so long that we couldn't believe this day had come for us to share with our friends and family. We had some of our guests read Harry Potter quotes as part of the ceremony as well which was beautiful.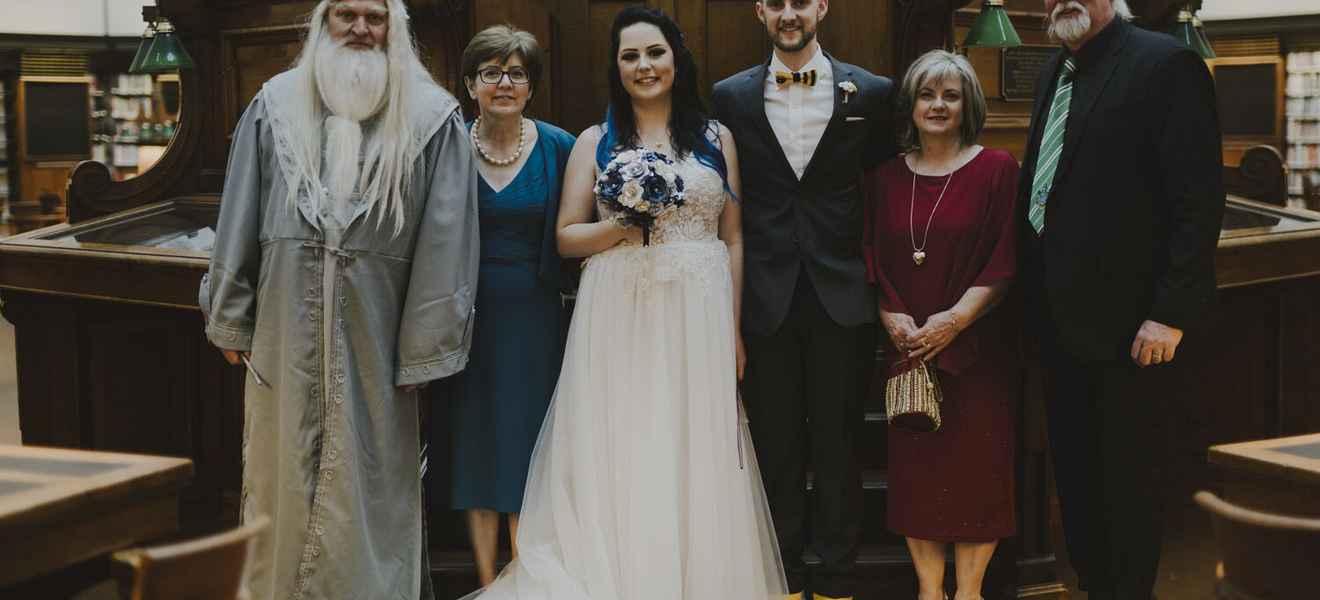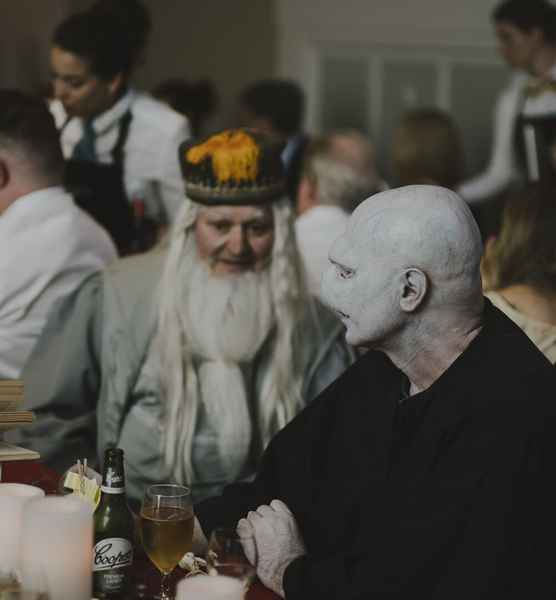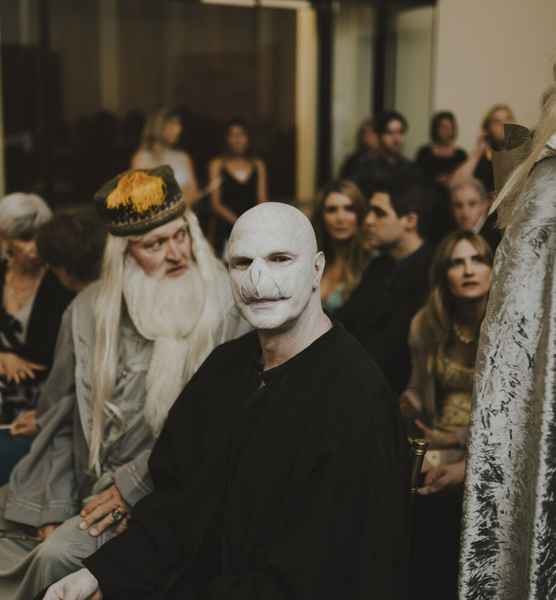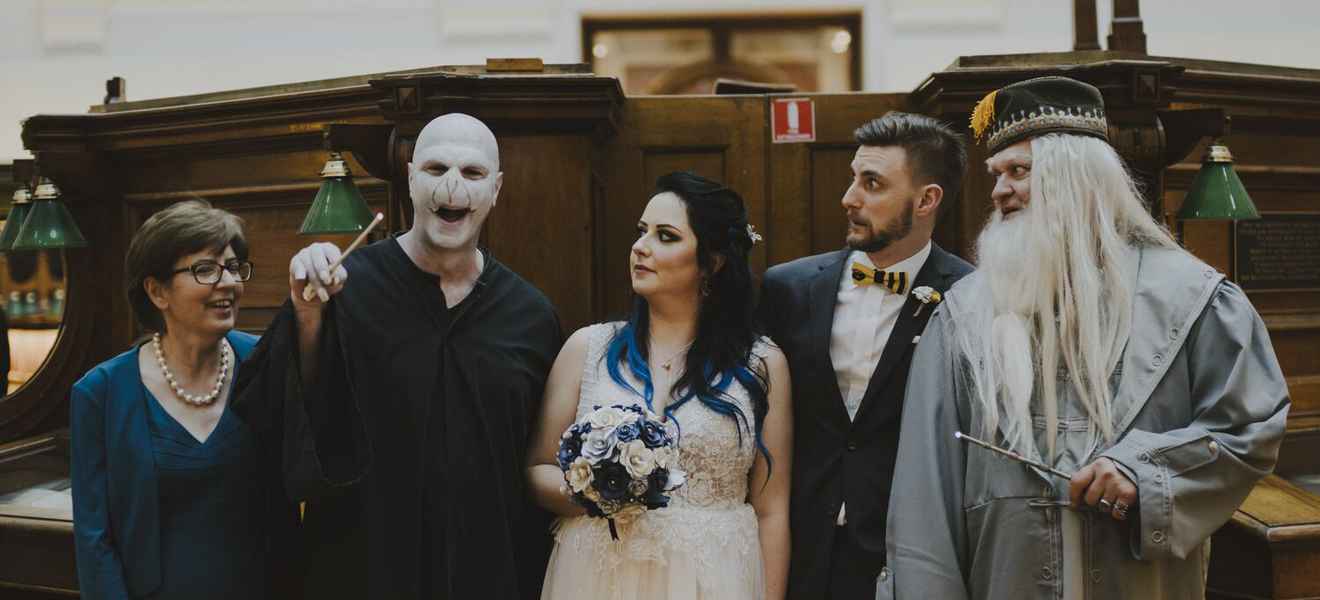 Where did you go for your Honeymoon? Why?

Japan! It was always somewhere we wanted to go (and there's a Wizarding World of Harry Potter there!)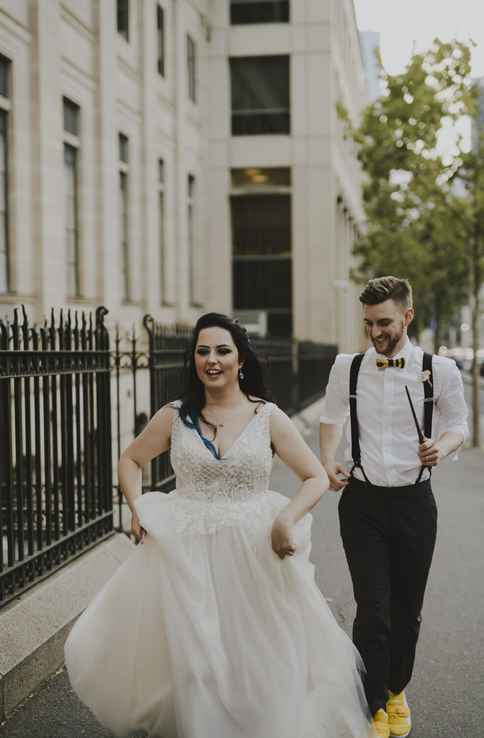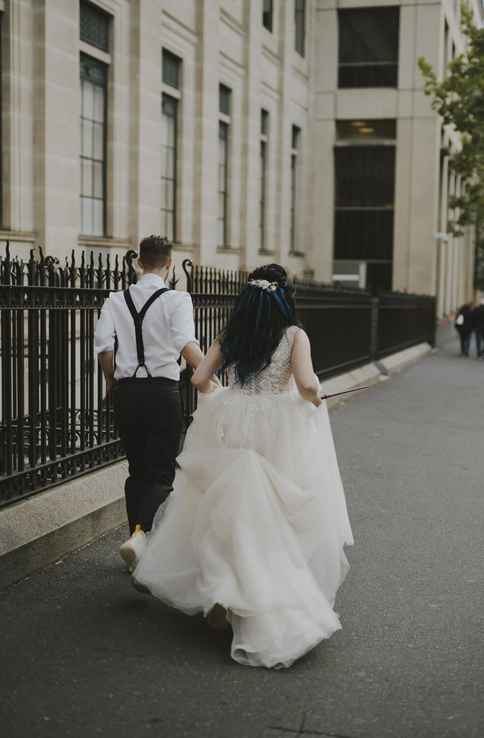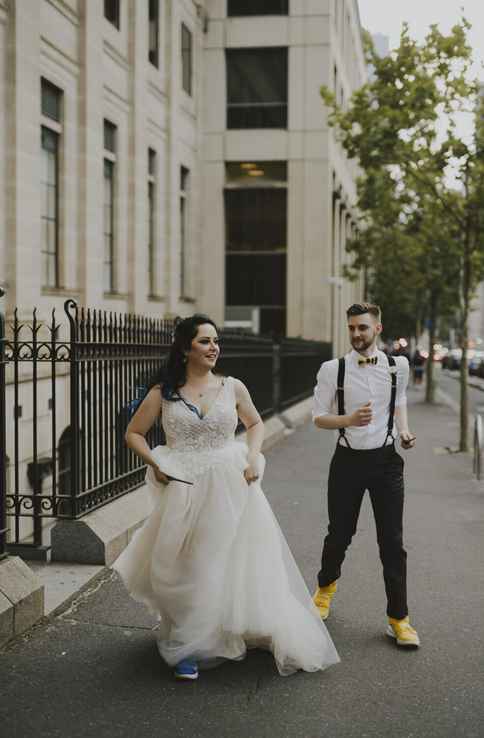 What's one piece of advice you'd give to other couples? 

Take a moment to get a drink.