Bali has a timeless beauty; an enchanted isle suspended between heaven and earth, its the perfect place to immerse yourself in the mystique of a gentle, spiritual land, and the peaceful rituals of the Balinese culture. From the stunning coastal beaches to the verdant rainforests in the hills of Ubud, the overall atmosphere in Bali is one of luxury in harmony with nature.
One of the best ways to experience this magical place is with the Aman group of luxurious and exclusive properties.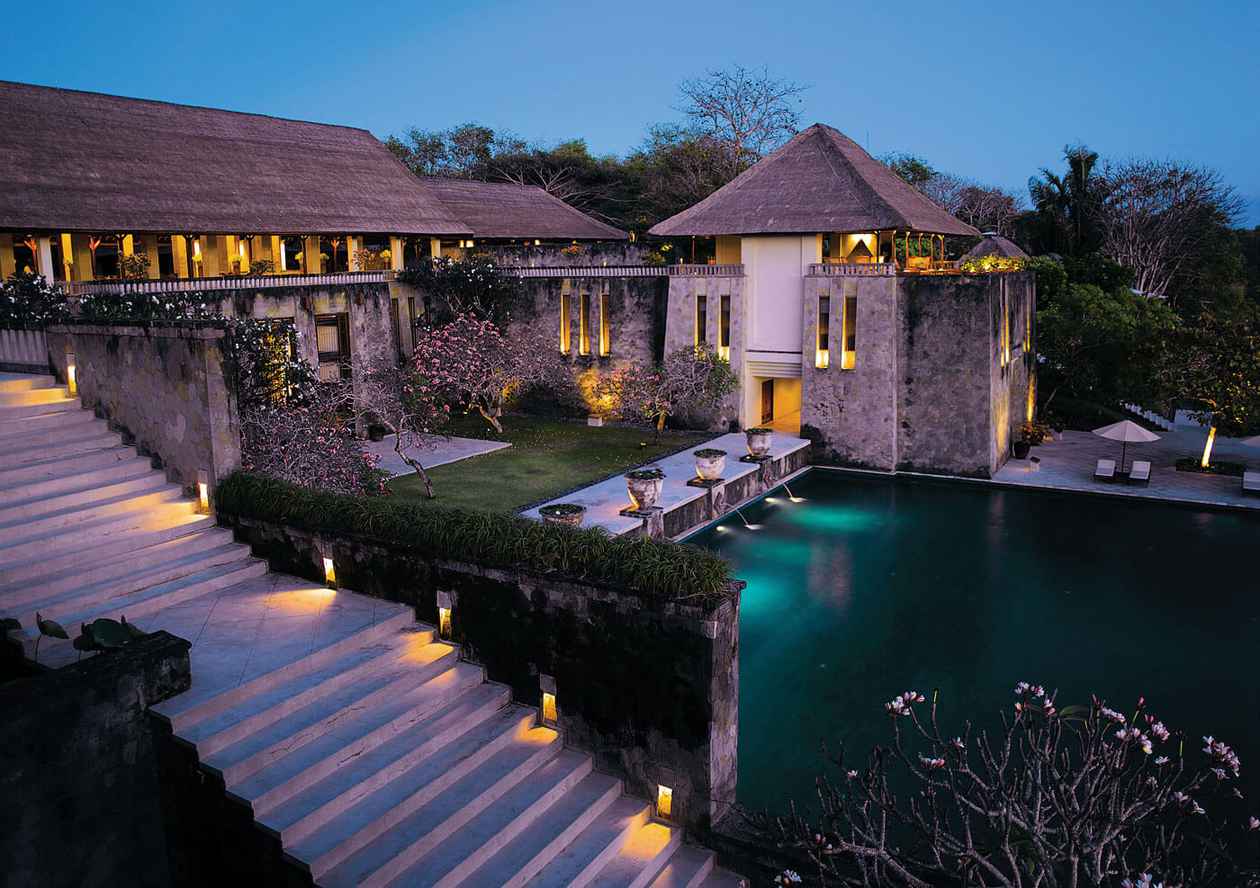 Under a high, traditionally thatched ceiling, a four poster bed with sheer netting and the softest sheets beckons for the most peaceful of sleeps. On our large terrace, an oversized day bed and canopy was perfect for relaxing in the privacy of our villa, which overlooked a private pool and the manicured greens of the renowned Bali National Golf Course.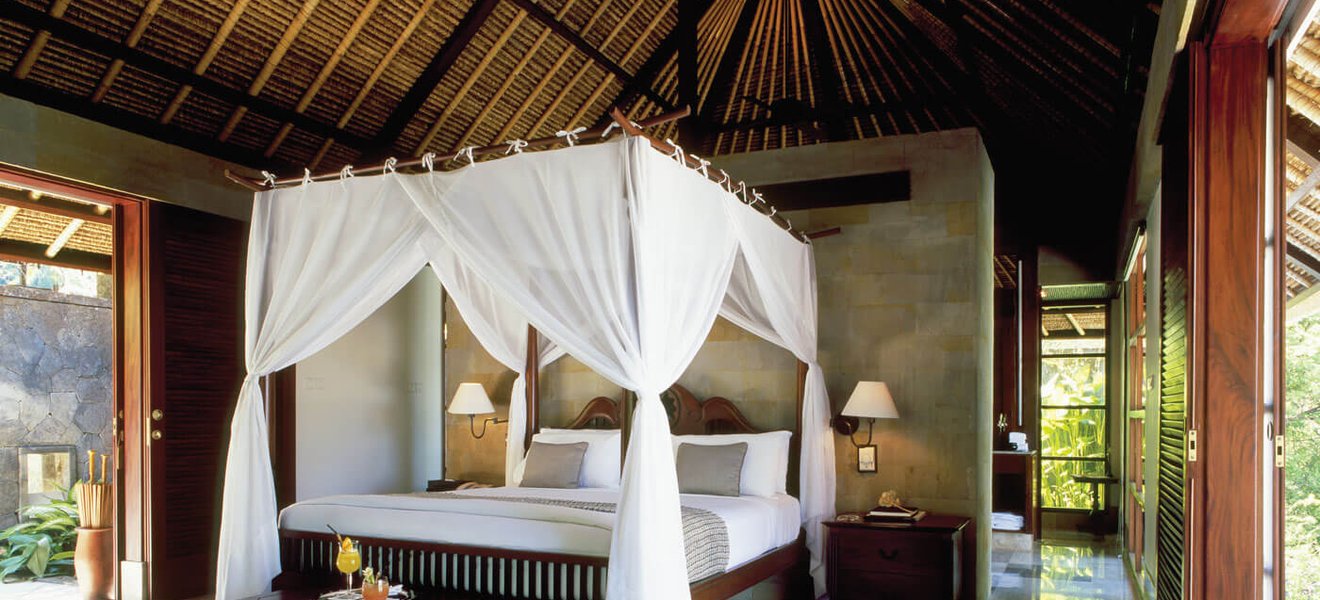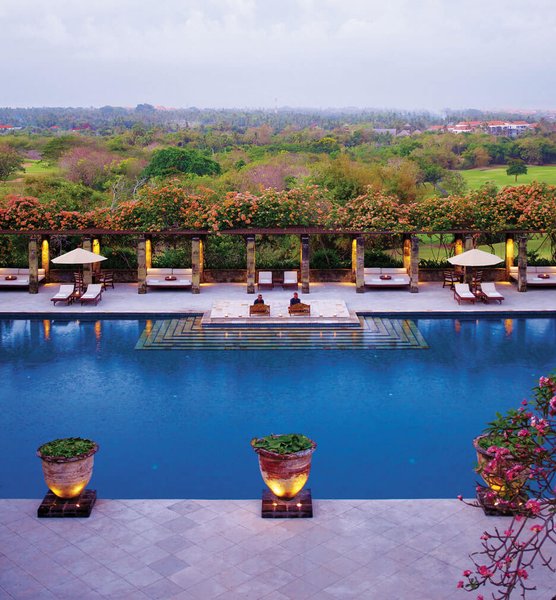 The staff were even kind and attentive enough to discretely hang our clothes on wooden hangers while we swam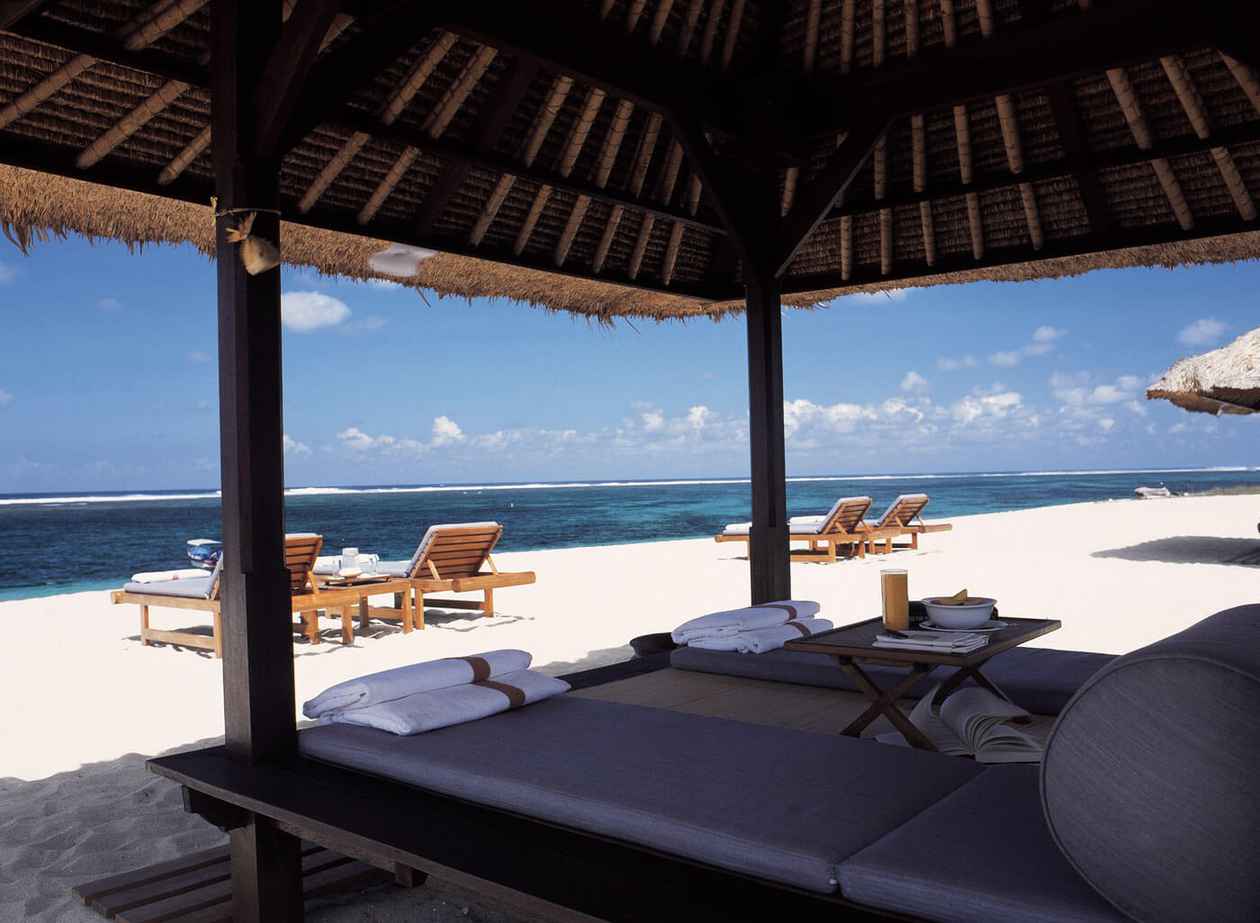 As evening descends, the resort takes on an even more romantic quality with the scent of frangipanis becoming even stronger and candles are lit to cast a warm glow. In a memorable evening, we dined under the stars at the signature Italian restaurant, 'The Restaurant', and enjoyed sublime food from renowned Melbourne chef Chau Doan. The balmy air caressed our skins as we enjoyed gentle Balinese music from the poolside musicians.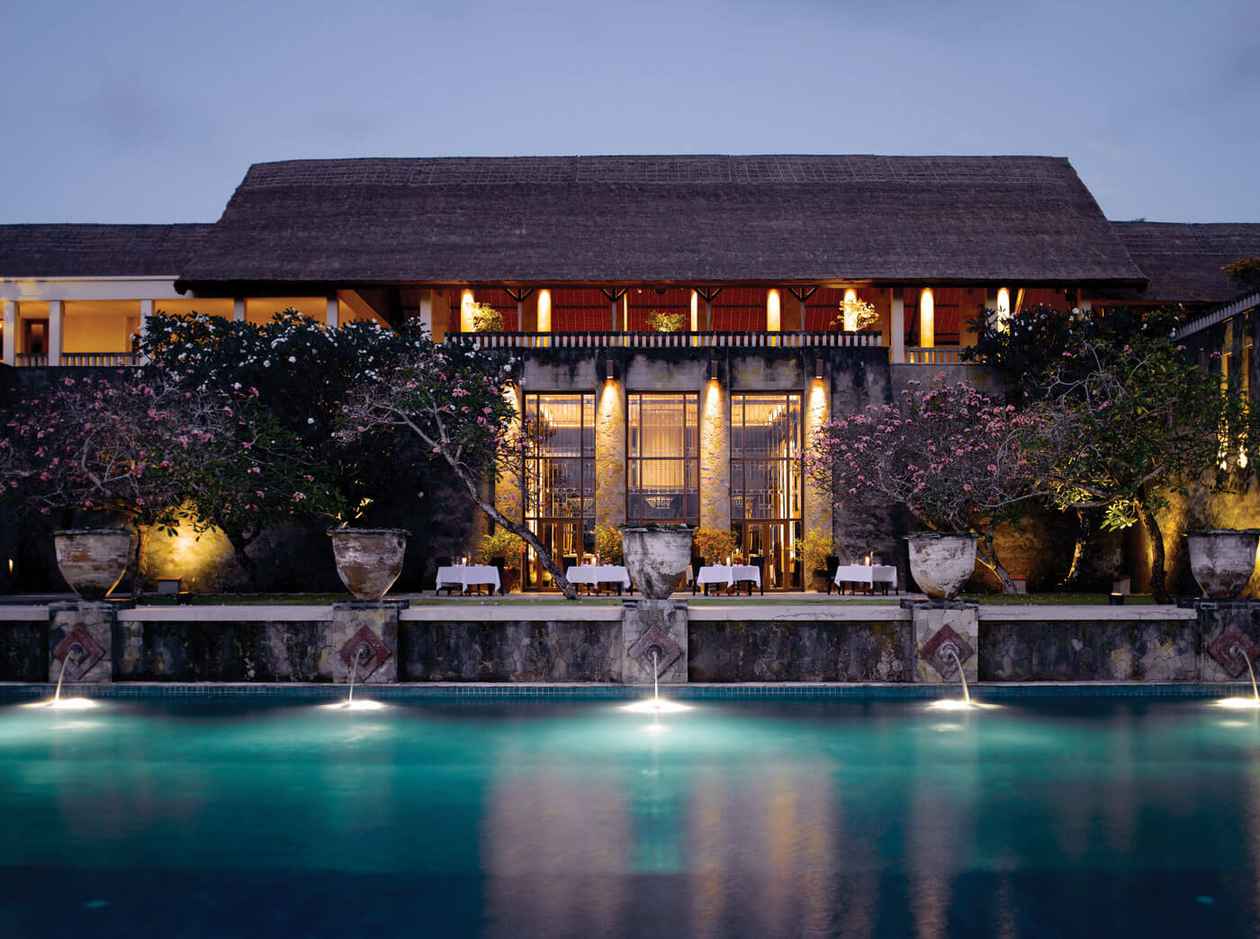 The resort is surrounded by verdant hills and terraced rice paddies. Laid out like a traditional village, 30 free standing walled compounds are connected by pebbled walkways. There's the feeling of authenticity; a traditional way of life seemingly untouched by modernity (and yet the resort, of course, caters to every modern day need).
Each of the Villas features an imposing stone gateway, and a private walled garden. The Villas are designed with wood and teak throughout.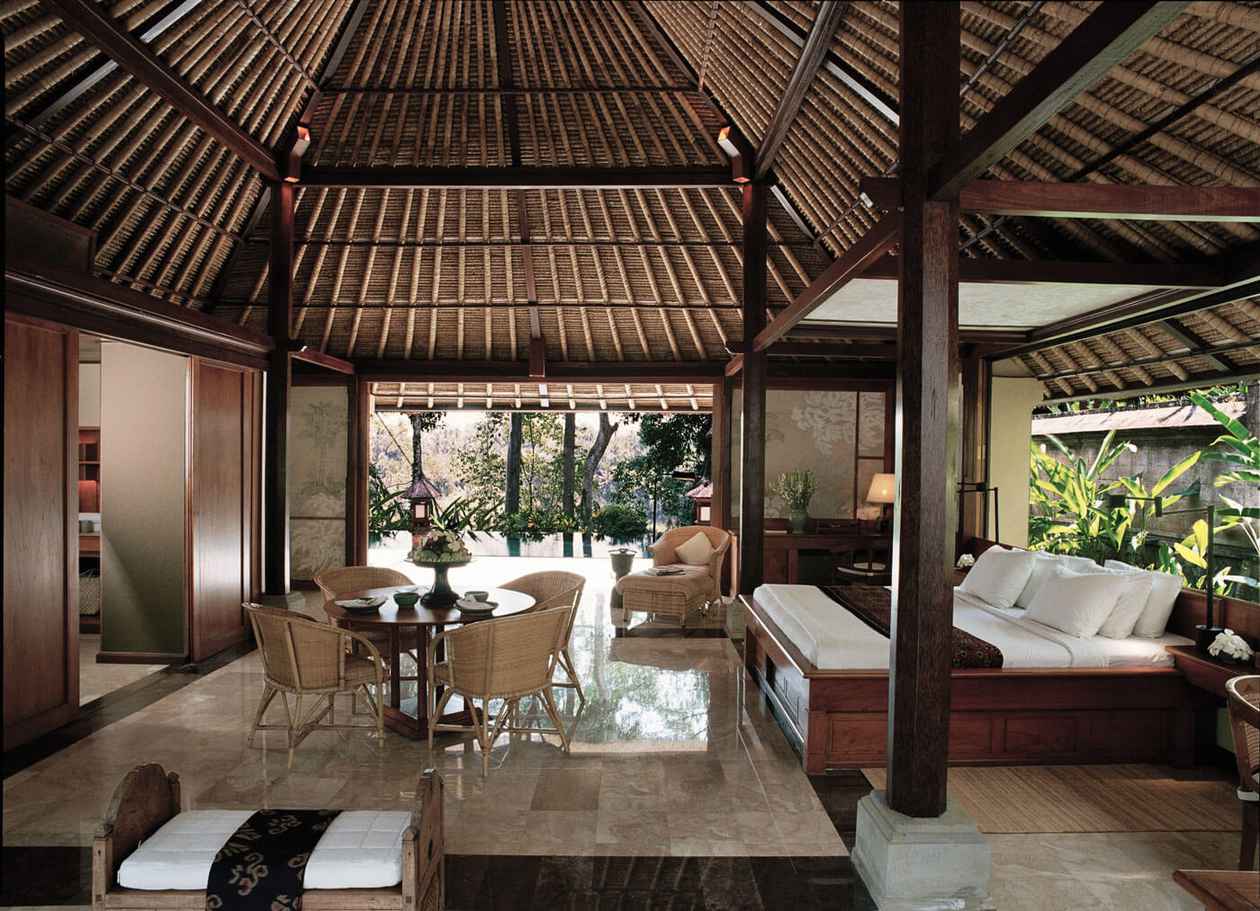 If Amandari reflects the traditional way of Balinese life, then Amankila shows off the sexy side of the island. Perched dramatically on a steep hillside overlooking the ocean, the resort is modern and light, and features elegant blond wood with hints of Moorish elements in the arches and mirrors.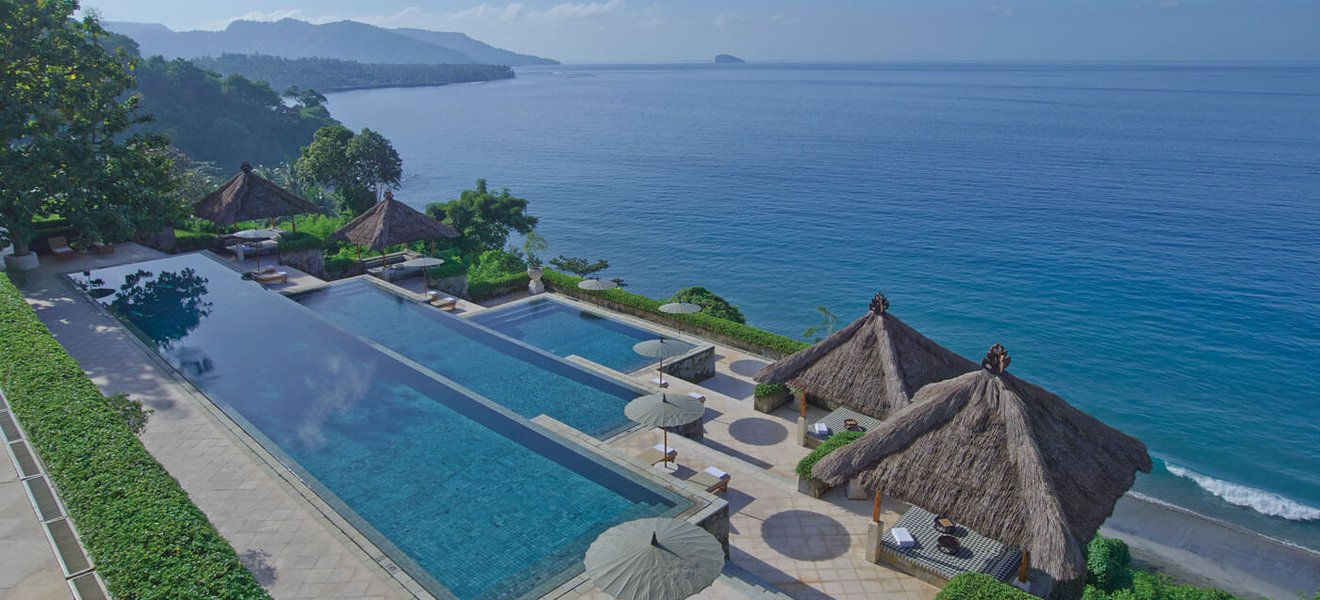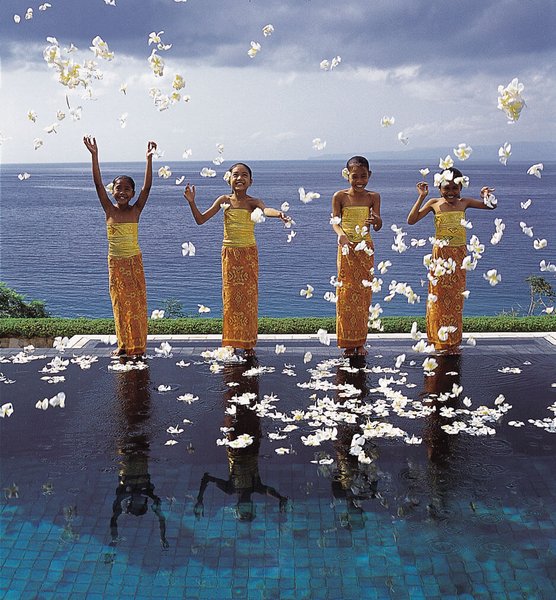 The 34 modern suites at Amankila, some within walled compounds featuring private pools, are fashioned as beach houses with a twist. These spacious villas perch on stilts and are surrounded by frangipani and bougainvillea. Each is connected by raised walkways. They offer every conceivable luxury, with mother of pearl décor adding an elegant touch.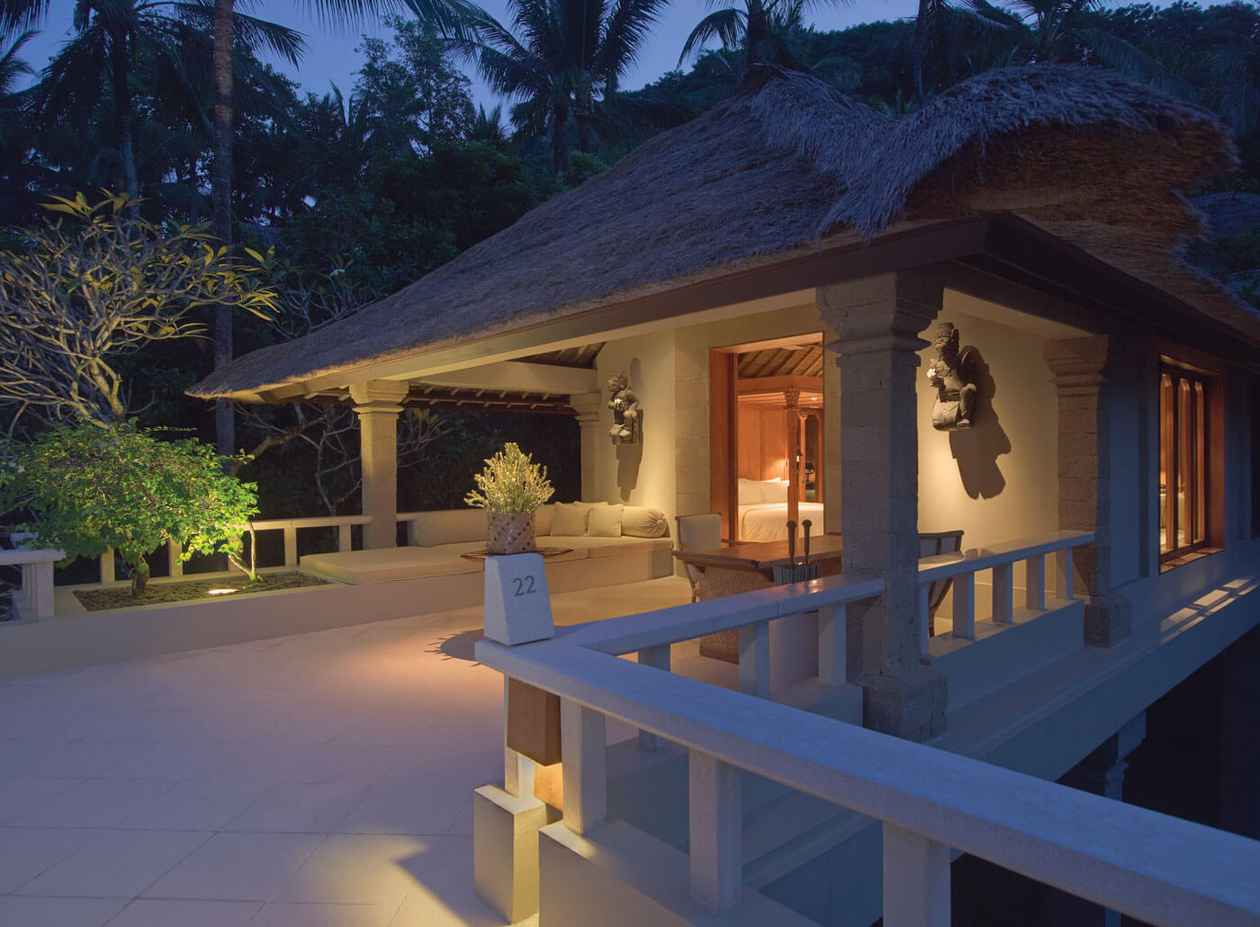 Although each of the three Balinese Aman hotels have a distinct design and individual feel, the one common element they all share is their impeccable service levels. The Balinese staff embody the friendliness of this peaceful country and their focus is to ensure you have an unforgettable honeymoon experience.

Go to Aman Resorts for more information or you can also check our most complete list of top honeymoon destinations.