Stay in a castle fit for a princess.
It's just struck midnight and I'm lolling about in a huge four poster bed, big enough for a family of four. Through the thick stone walls, we can hear a cranking sound as the mighty, two tonne oak drawbridge is lowered - just as it was done in times past to protect the occupants of this nine century castle from invasion. I must say it gives us a snug feeling; not that there's anything remotely dangerous to threaten guests today at Amberley Castle, located in a lovely corner of gentle rolling and wooded Sussex countryside.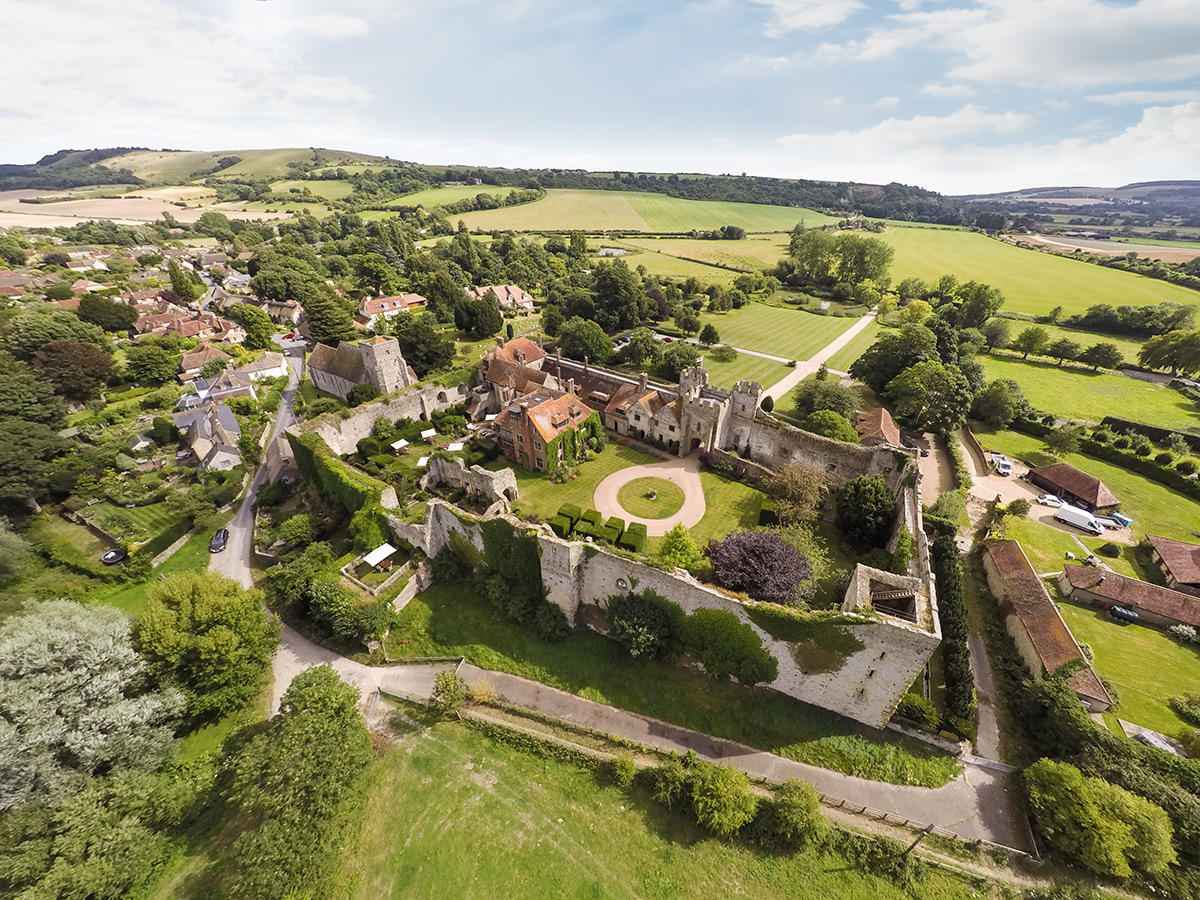 We'd arrived just on dusk up a long gravelly driveway after doing the rounds of the UK countryside by car and quite frankly, we were castled out. But to stay in a castle. Well that's an entirely different story. And one lauded as the world's best castle hotel with a long rich history to boot. We honestly couldn't wait. In the fading light, Amberley Castle was incredibly picturesque. Floodlights lit the thick stone walls, white doves fluttered in the alcoves where arrows would have once been fired and black swans and ducks happily glided about on the two lakes that flanked the driveway. Hidden away for 900 years near a picturesque thatched village in the chalk South Downs, an incredibly quaint hamlet in that English chocolate box kind of way, Amberley Castle is the stuff of fairytales.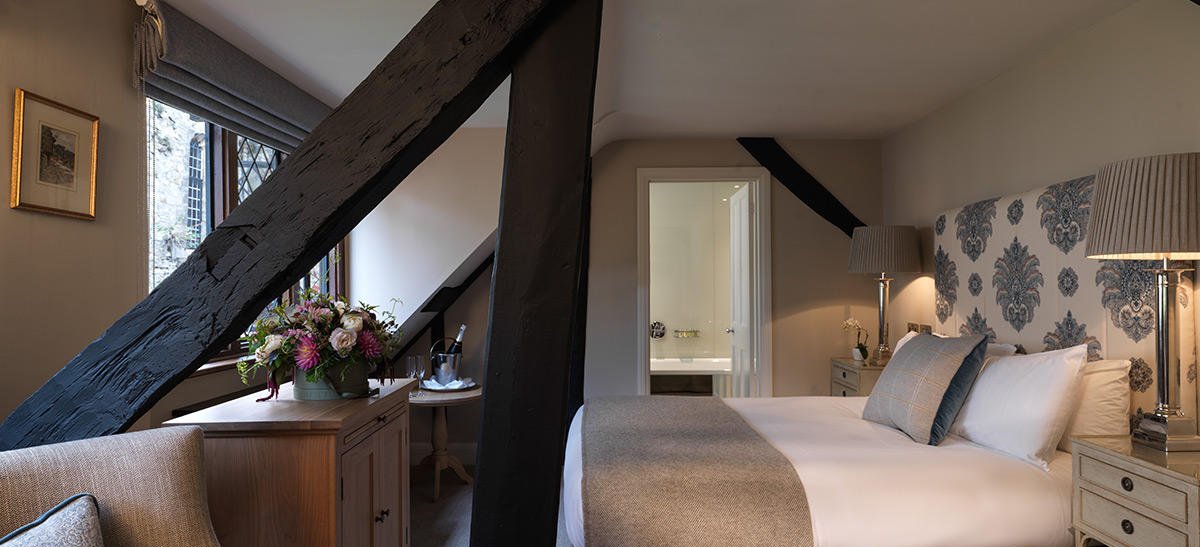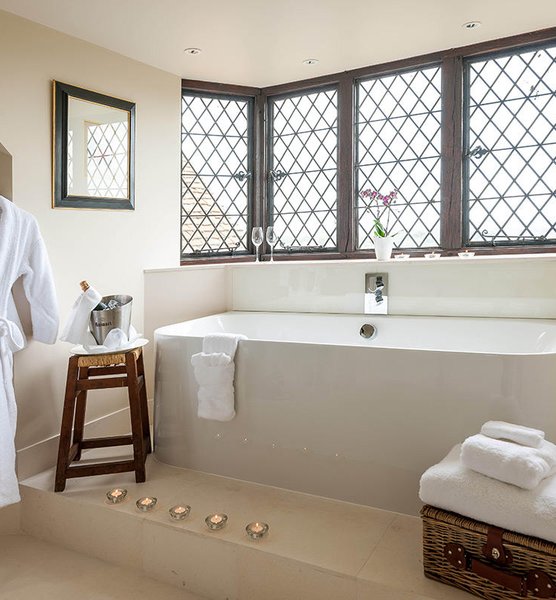 I'd only heard about the castle by chance. A friend of mine who has the great fortune of living in the neighbouring village, suggested I stay. We'd been to neighboring Goodwood House that day, whose grounds play host to the colorful historic racing event the Festival of Speed, and afterwards visited the gleaming Rolls Royce factory where the floor was clean enough to eat off. We'd pottered around Amberley village with my friend and his wife, admiring the ancient Saxon church and buying provisions at the village's one and only shop, before tucking into a hearty lunch at one of the homely pubs. As the sun began to set, we made our farewell and headed for the castle. A staff member unloaded our bags and we entered through the gatehouse and twenty metre curtain walls. A white peacock strode purposefully behind us, as if ushering us inside.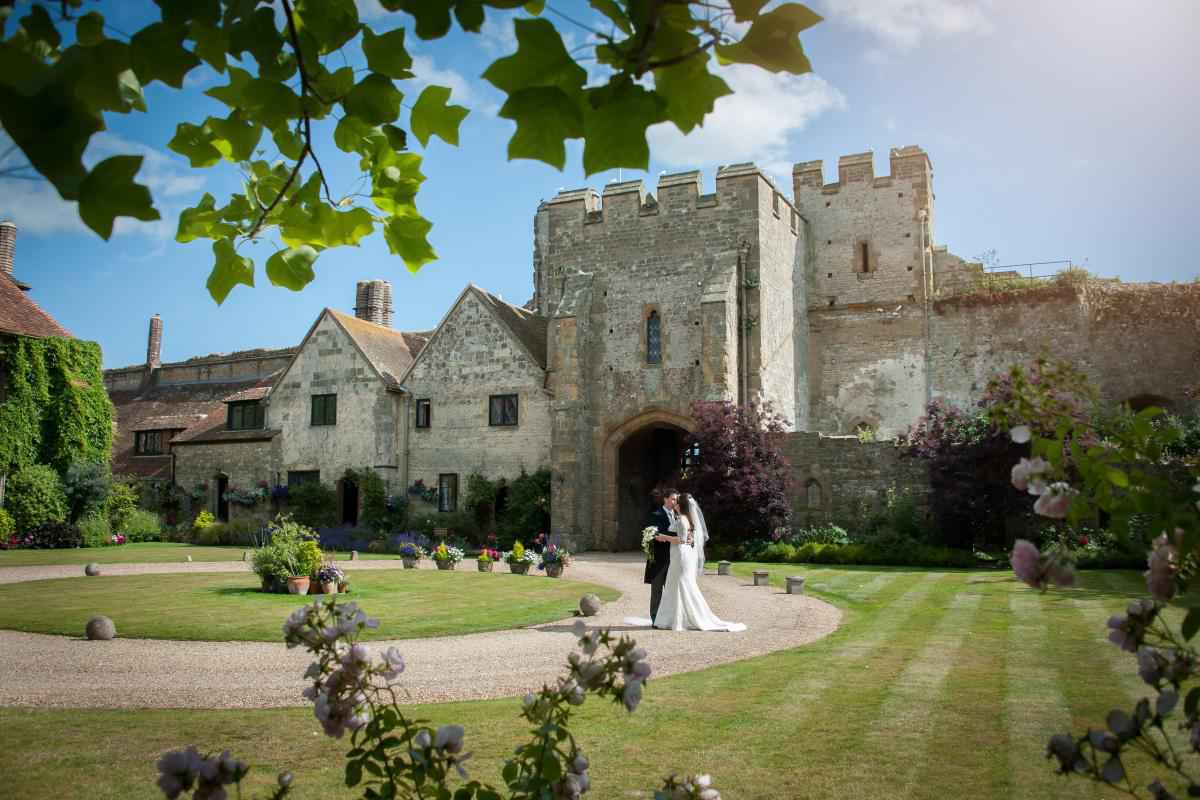 Beyond the portcullis were more landscaped gardens. Sweet smelling roses climbed over ancient archways, and beyond the west walls was a pretty water garden featuring a rill and tranquil koi karp pond studded with water lilies. The perfect spot for a magical garden wedding. Near the entrance a thatched roof treehouse sat high up in the sycamore trees. Reached by a rope bridge this romantic hide-out offered fantastic views of the grounds which also included a croquet lawn, gazebos, a tennis court and 18-hole putting course. A perfect spot for honeymooners to enjoy a glass of wine.
We were was shown to our room, 'Herstmonceux' on the first floor with a view of the Lower Court. Located within the castle walls, the room has its own private doorway to a spiral staircase to the battlements and the portcullis. It struck me then that I wasn't merely staying in some 'Disney style' medieval reproduction. This was the genuine article.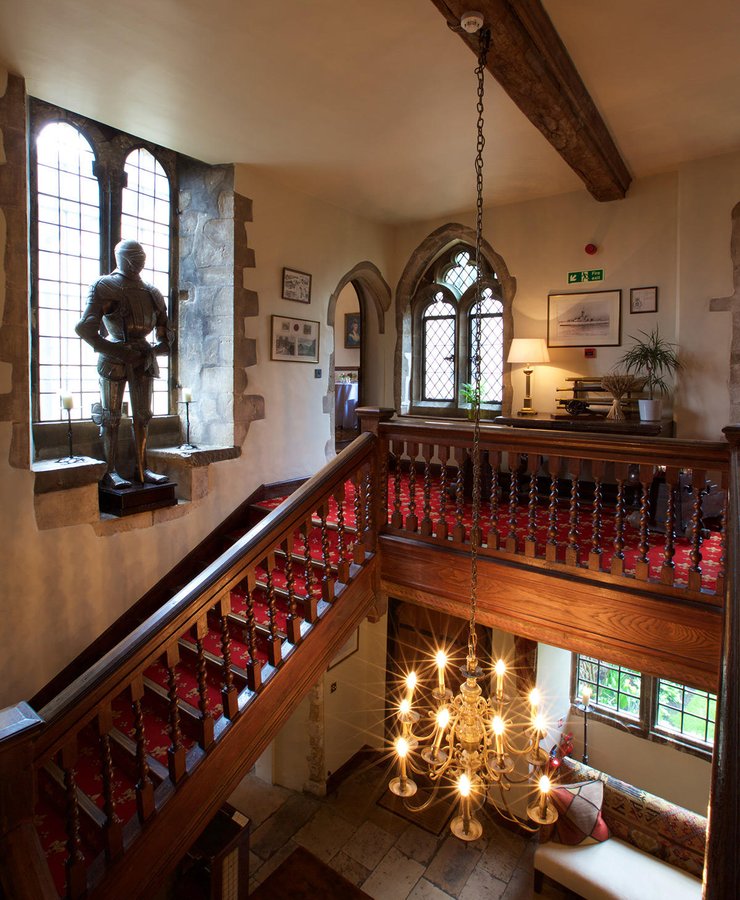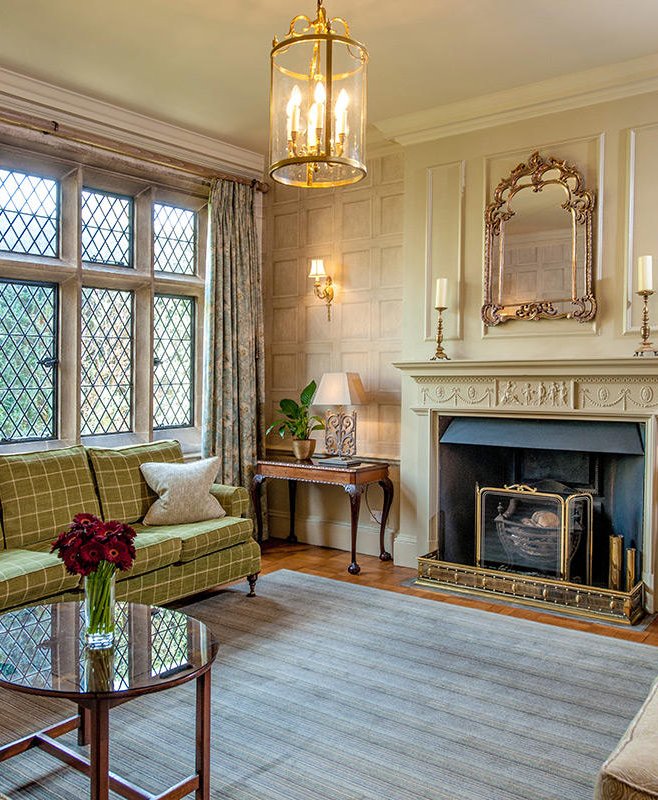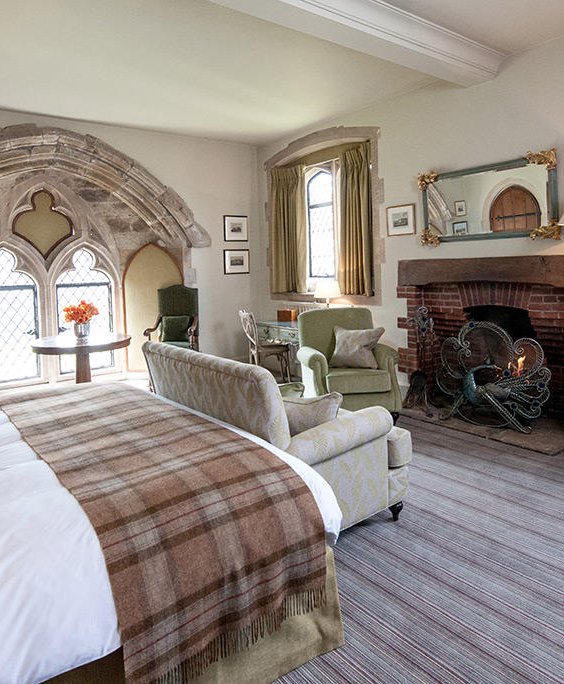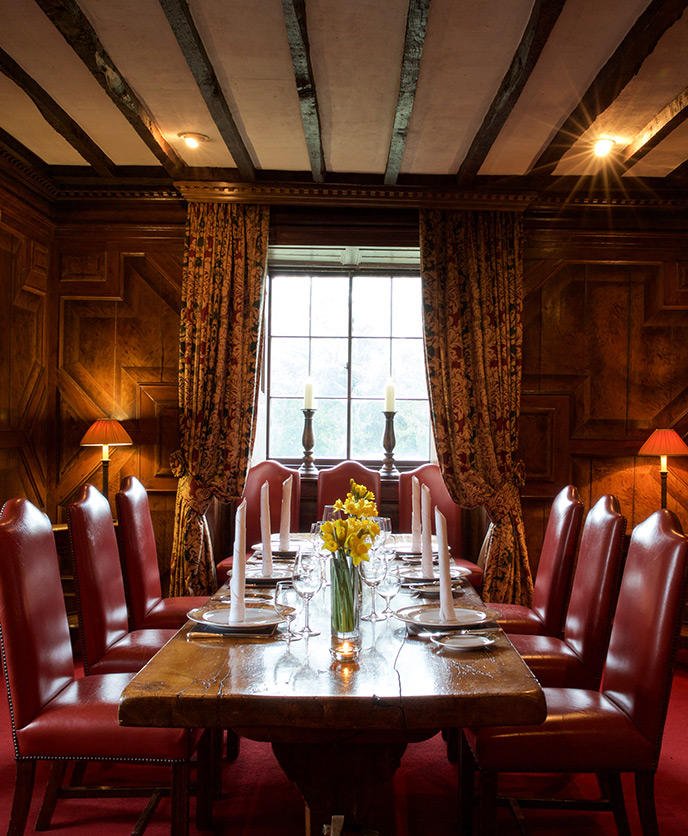 I thought about the castle's remarkable history as we soaked in a whirlpool bath. Few English castles can boast to have had hosted both Queen Elizabeth 1 and the present Queen Elizabeth 11. Originally built in 1103 by the Norman Bishop of Chichester as a hunting lodge, later it was transformed into a fortified manor house, complete with battlements and portcullis - defenses that failed to stop it falling victim to Cromwell during the Civil War when the castle was ransacked and its walls deliberately decrenellated.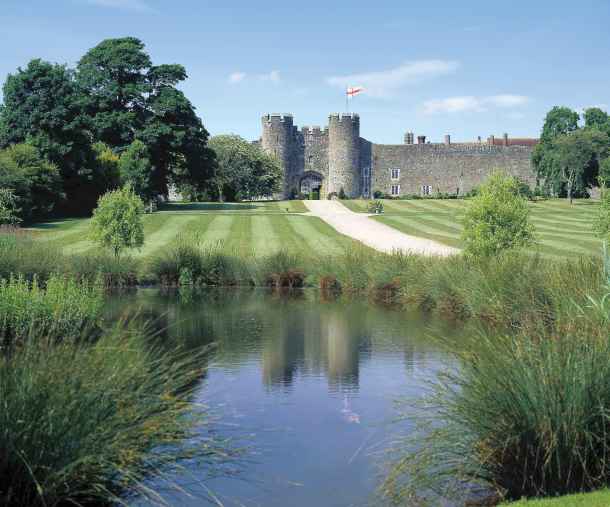 In 1893, the 15th Duke of Norfolk bought Amberley Castle and began restoration work on the battlements. Current owners, Joy and Martin Cummins, meanwhile have spent the past the past two decades transforming the castle from a cold and empty fortified manor house into one of Britain's most celebrated country hotels where there is nothing remotely medieval about the facilities. They first visited the property, advertised for sale in Country Life magazine in May 1988 and paid two million pounds for the castle and some rather unusual 'fixtures and fittings' which included antique swords, guns and cannons - plus a resident ghost Emily (we didn't meet her unfortunately).
At dinner our table in the 12th century Queens' Room with its barrel vaulted ceiling, was located right next to an impressive suit of armour. There was polite chit chat and the scraping of cutlery in the appropriately formal dining room, and we waved hello to the Cummins who were enjoying a family meal together. Afterwards the waiter asked us if we'd like to retire to a comfy lounge by the fire where we were served tea with a backdrop of rich antique tapestries and a display of medieval weapons. That night, as we drifted off to sleep, I imagined I was a princess and dreamed sweetly of handsome knights on horseback, kings, queens and castles; having shared a mere moment in this proud survivor from Medieval times. What a fairytale start to our new life together.
Visit Amberley Castle or you can also check our most complete list of top honeymoon destinations.