The Four Seasons has a unique and much envied location which affords spectacular vistas of Jimbaran Bay. The resort flows down to the sea, and gracefully descends onto a wide expanse of white sandy beach.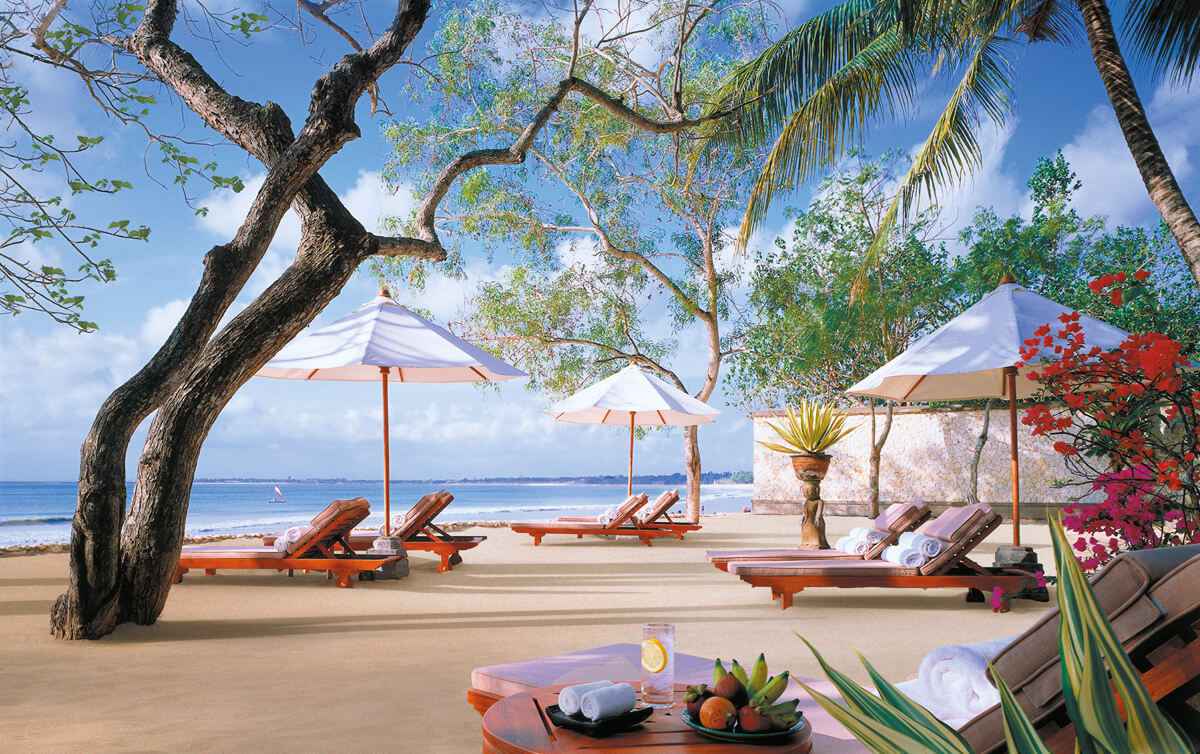 We can't help but be impressed as we walk into the open- air lobby of The Four Seasons Jimbaran Bay. The view is simply breathtaking. The resort is built into a gently terraced hillside named 'Bukit Permai', literally meaning 'beautiful hill'.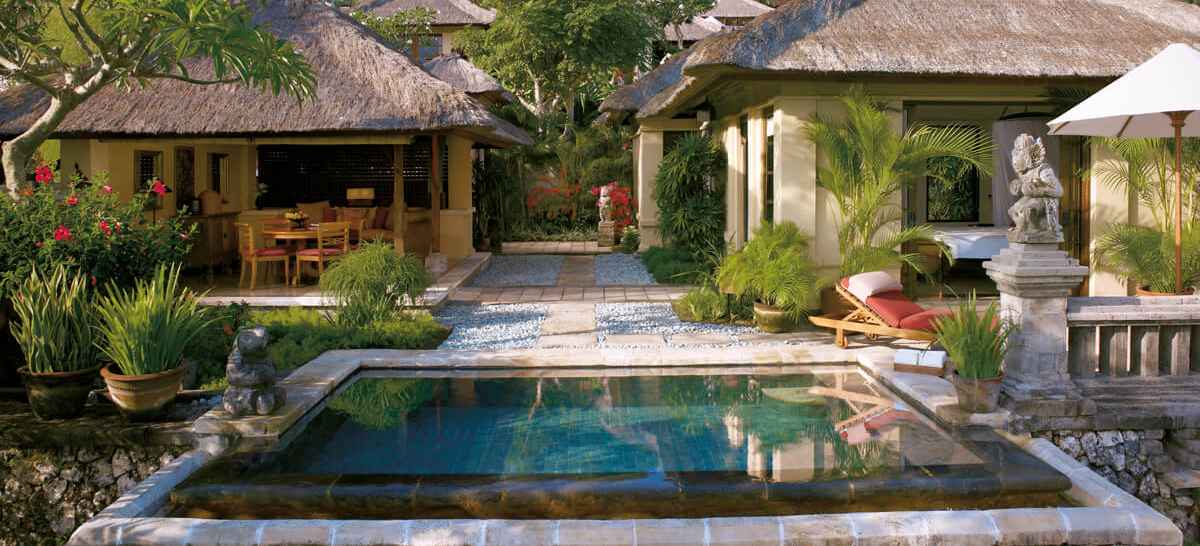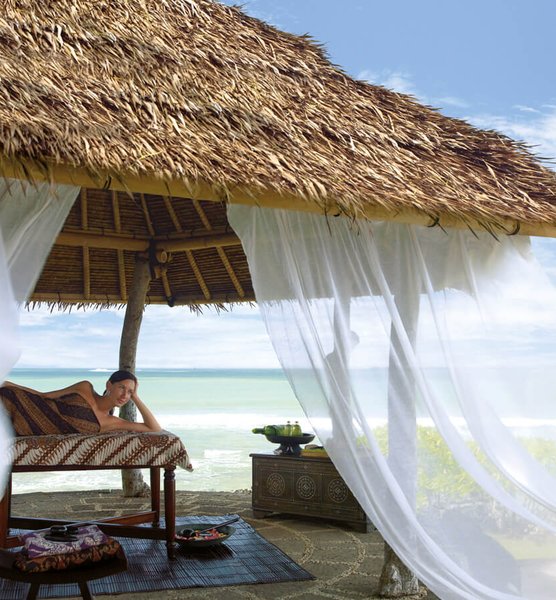 A short buggy ride through some of the thirty-five acres of beautifully landscaped and fragrant gardens brings us to our Villa where we're met by our 'Village Chief' who welcomes us to our home away from home.
As he opens the traditional gate to our walled courtyard, the villa is revealed in all its glory.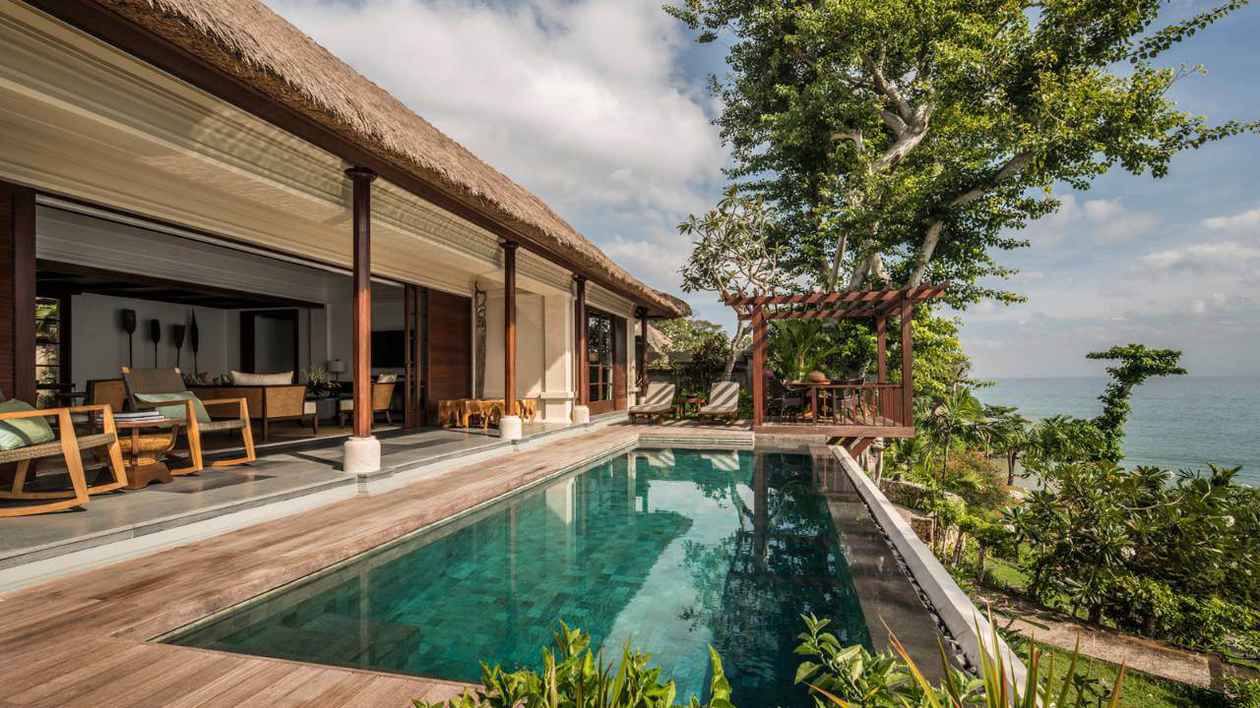 The spacious villa design is based upon a traditional Balinese house, with an open living and dining pavilion adjacent to our pool, and an air-conditioned bedroom and bathroom pavilion. Traditional materials have been used to convey the intricate detail and ornate richness of Balinese architecture, all the while blending seamlessly with luxurious furnishings and fittings for which The Four Seasons hotels are renowned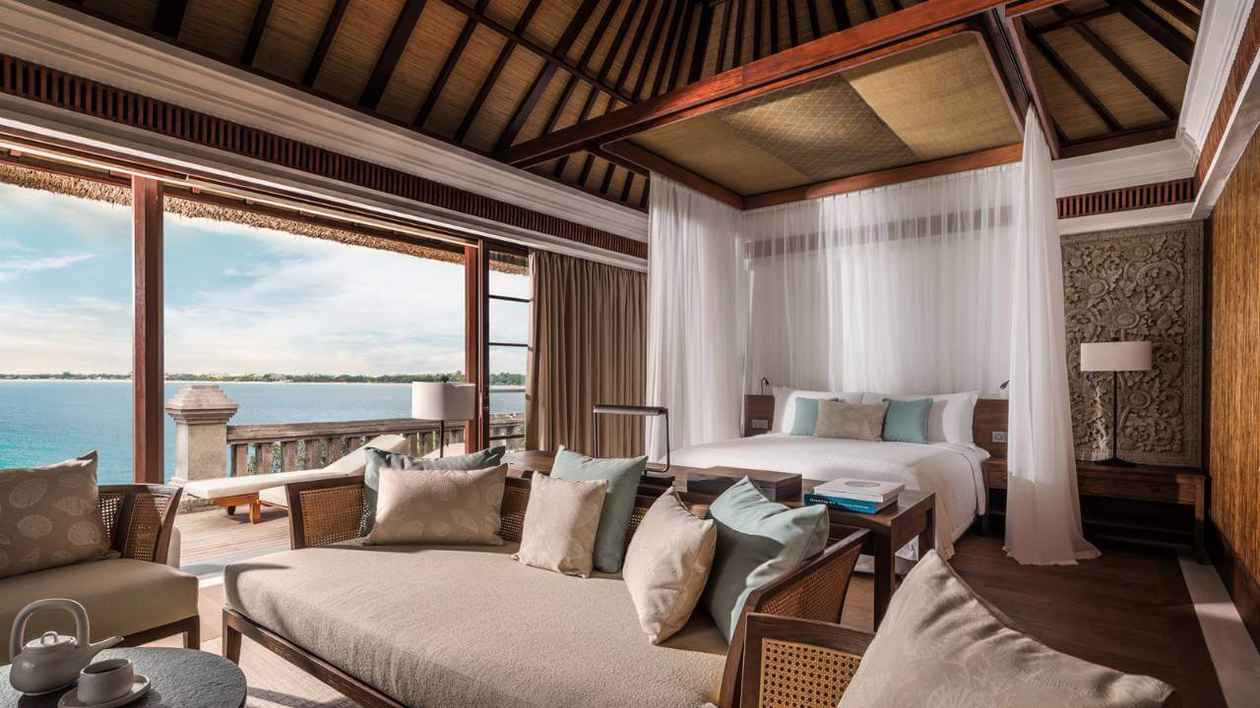 They certainly take their food and dining seriously at The Four Seasons! There's the choice of three restaurants - mouthwatering Italian, PJ's on the beach (currently under renovation and sure to be totally spectacular upon completion) and the authentic Balinese restaurant Warung Mie, where they specialize in Risjanfell, the banquet style dining of Indonesia.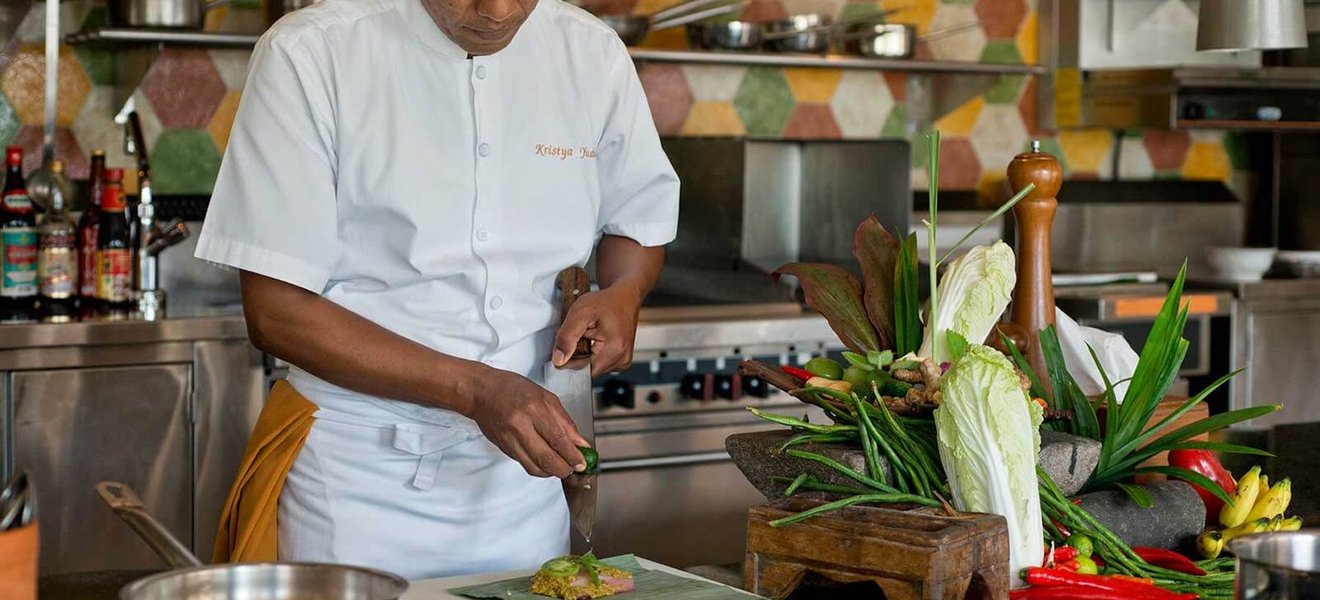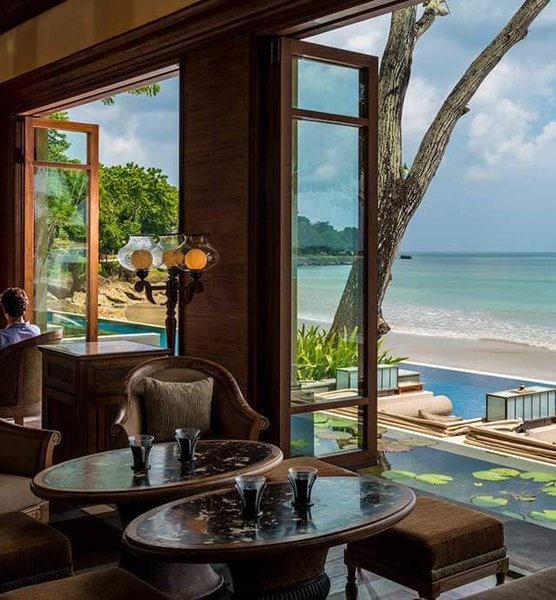 But the gastronomic highlight is the intimate 'Beds on the Beach; a laidback, yet refined dining experience. We're greeted by the mellow strains of a four piece live jazz band with a vocalist who embodies the sexy, sultry Balinese evening. Twenty five canopied beds with billowing chiffon curtains are strategically positioned for privacy and romance and we're serenaded as we chill out among countless candles, and enjoy the complimentary gin and tonic and the gently lapping waters of the Indian Ocean.
Visit Four Seasons Jimbaran Bay or visit Real Weddings to find your perfect wedding destination.