When successful Wall Street trader, Julian Robertson and his wife Josie, took a year-long sabbatical in the peace and quiet of New Zealand's North Island twenty years ago, little could they imagine that they would fall in love with the people and the spectacular location.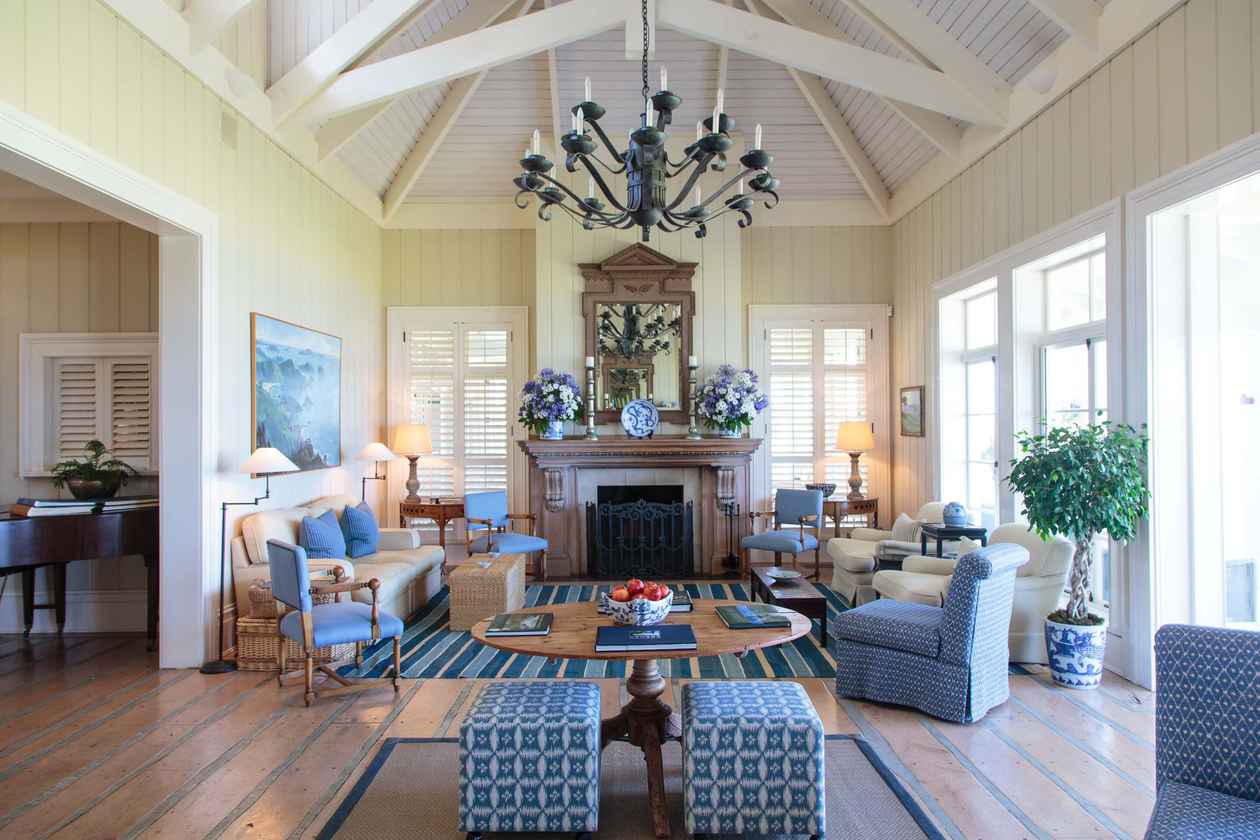 Located in Northland, on a spectacular cliffside setting overlooking the Pacific Ocean, a gravel road winds its way through rolling lush farmlands, where sheep and cows graze peacefully.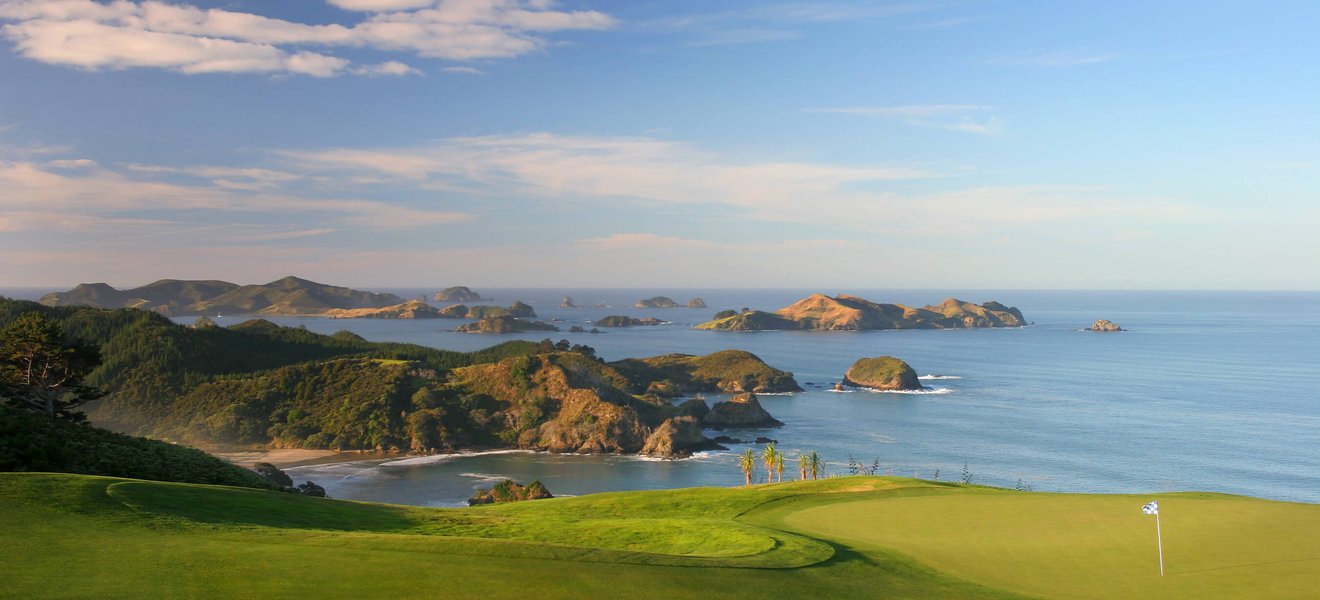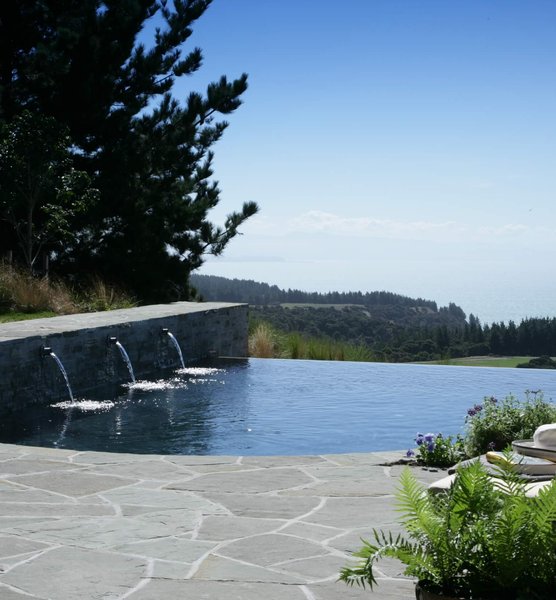 In the expansive entry foyer, filled with fresh orchids, decorative wooden kiwi birds and a grand piano, we're handed a glass of champagne which marks the beginning of the 'luxury lodge' experience. Native New Zealand wide totara floorboards and an elegant blue hall runner lead to the expansive 'Great Room', with its soaring cathedral style ceilings and massive matching stone fireplaces flanking either end.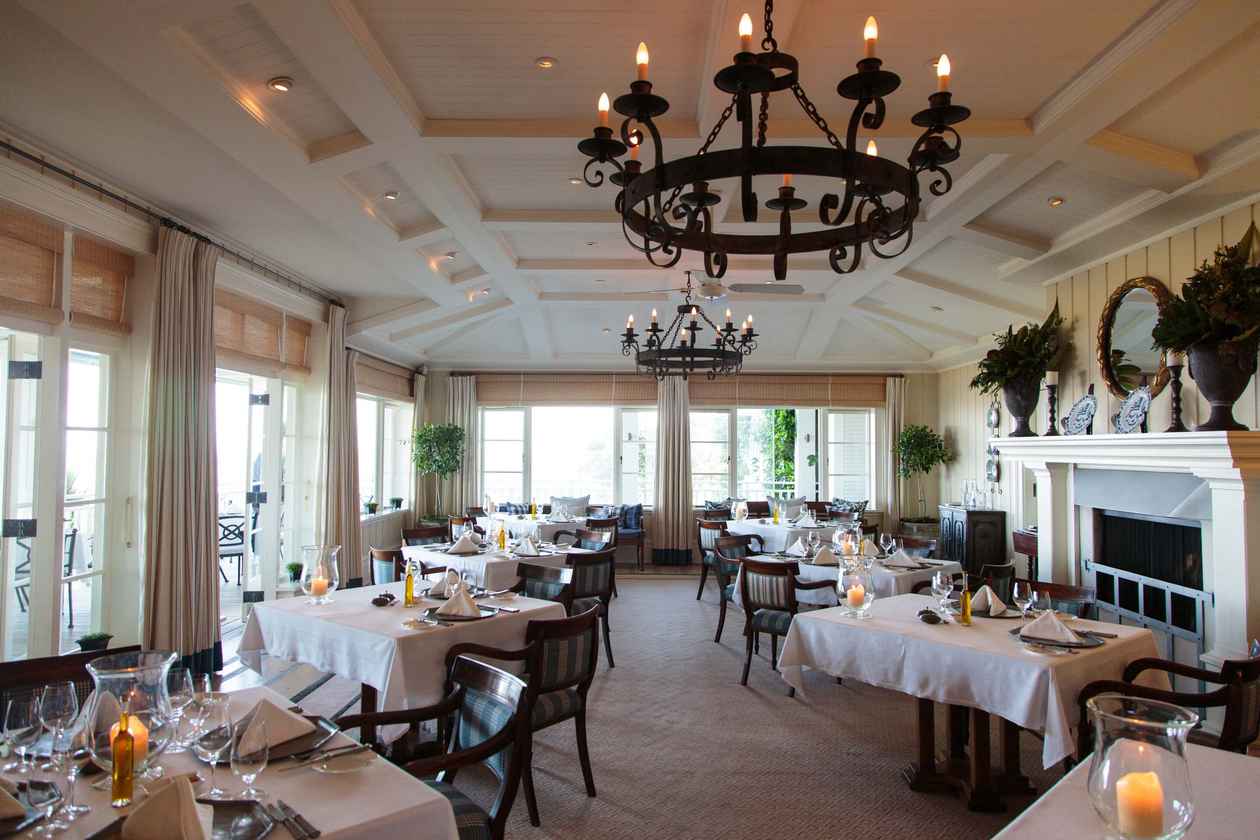 The interiors are the creative genius of the owner, Josie Robertson, who mixes original New Zealand items with many personal pieces from her own New York collection…a piece of priceless artwork here, a beautiful antique sideboard there.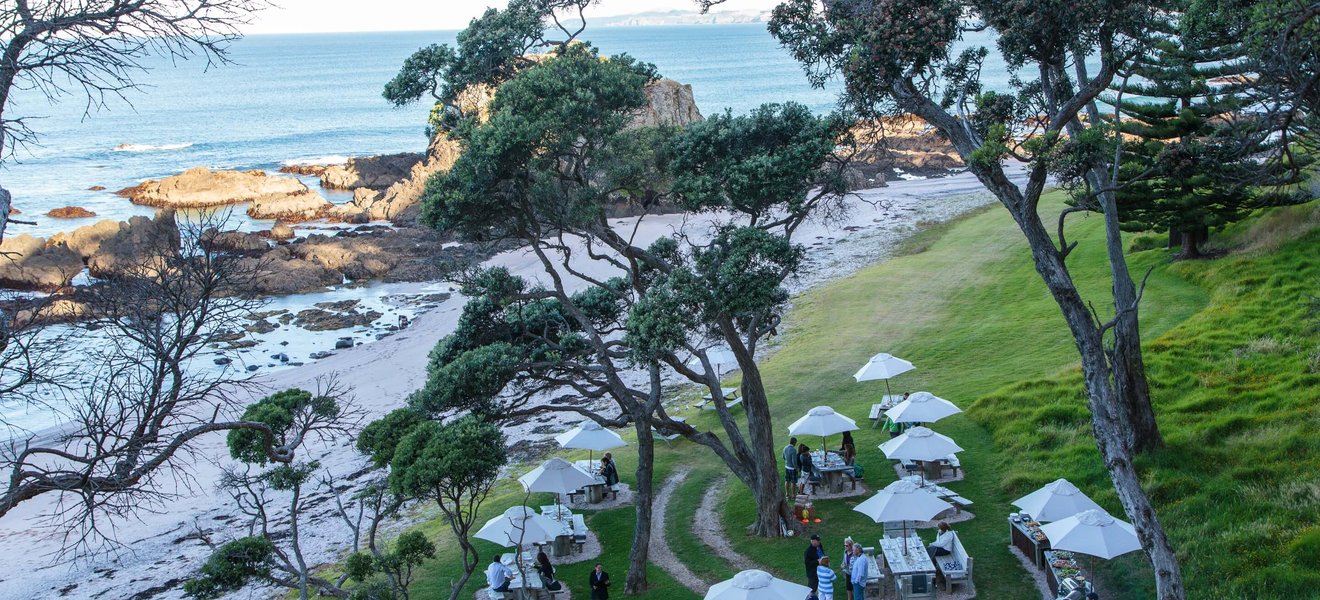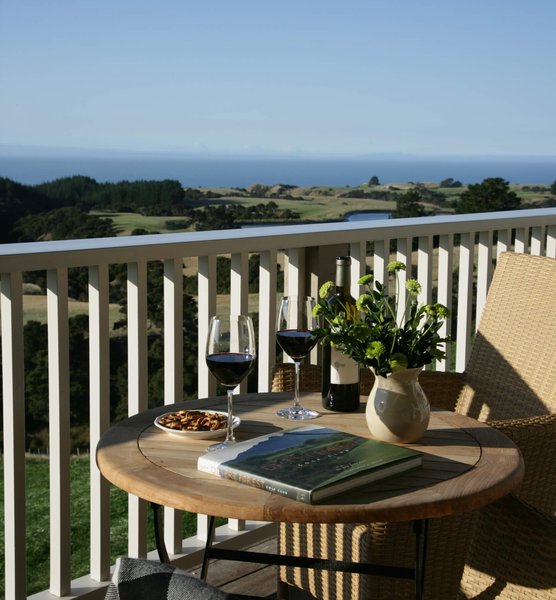 The main house is where guests meet to enjoy canapés and conversation over pre-dinner drinks before enjoying the renowned gourmet delights of a degustation or ala carte menu each day in the main dining room. The menu is Pacific Rim and features locally sourced menu items. A private dining experience is a must, with any number of uniquely decorated rooms to experience - the Green Room, The Tiger Room, The Library or even in the cosy corner of the closed-in deck where blankets, New Zealand Pinot Noir and a large fire keep us warm.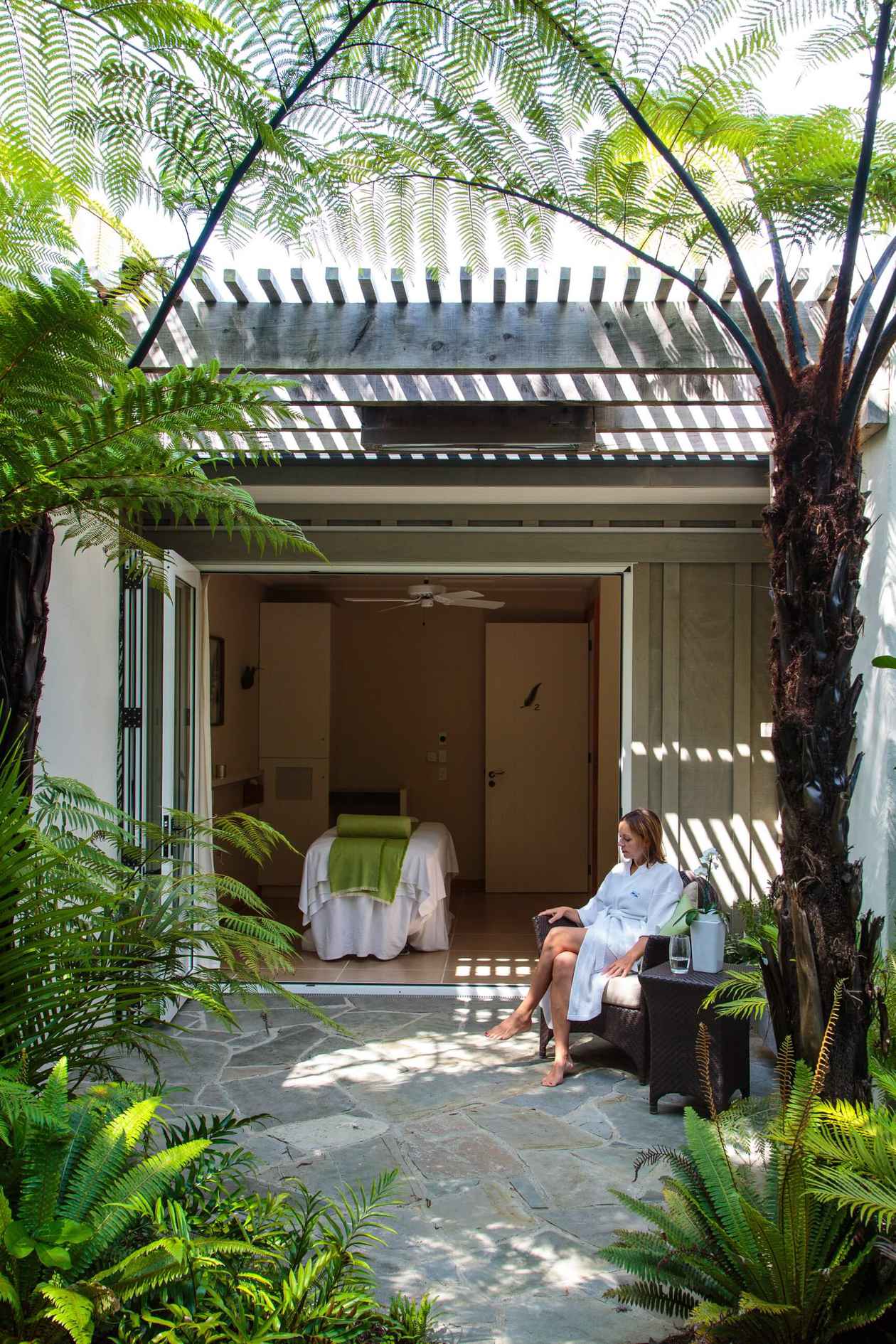 Nature is all around us, from the towering, lush ferns (where the Spa is hidden away) to the shy quail and strutting pheasants that wander the property. Each Cottage is like a mini beach house, where a calming colour scheme of beige and white is offset by rattan furniture and blond wood, and a fireplace roars to life at the simple flick of a switch.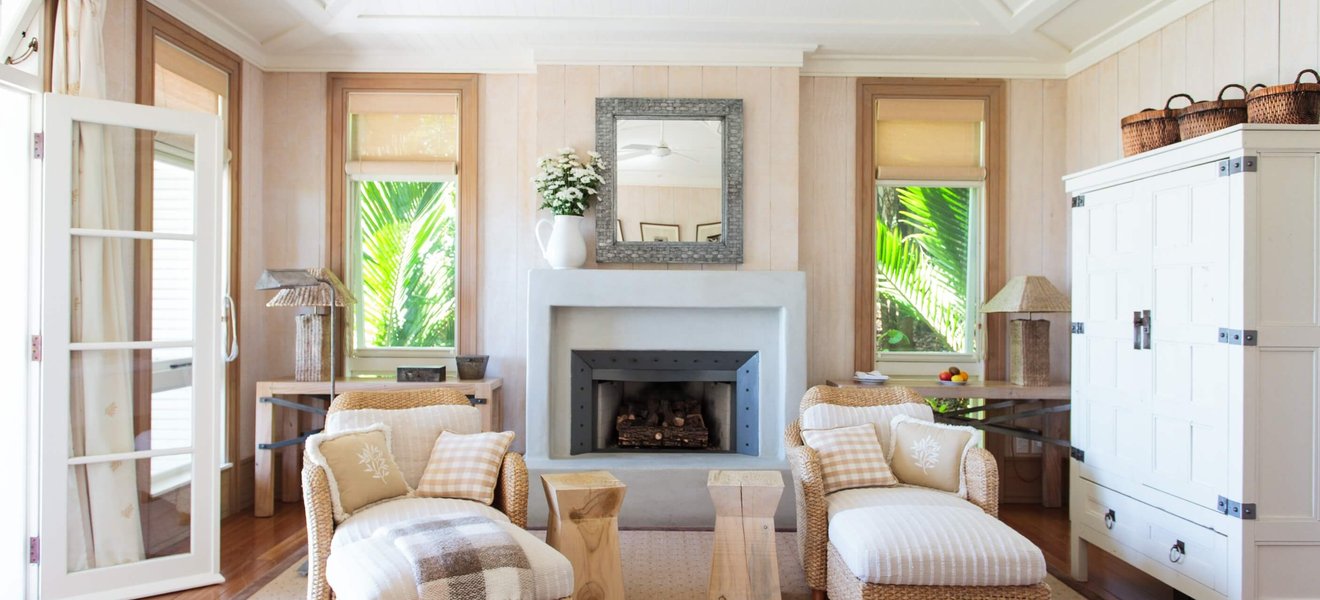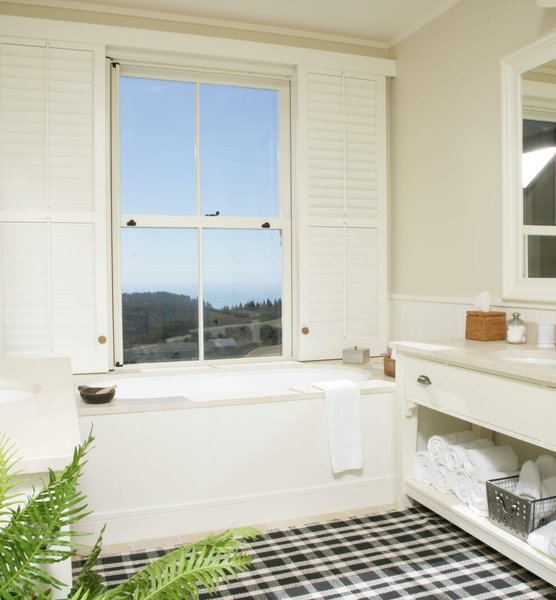 Not long after Kauri Cliffs was completed, the Robertsons developed their second property, the 6000 acre coastal sheep and cattle property known as The Farm at Cape Kidnappers near the renowned wine region of Hawke's Bay.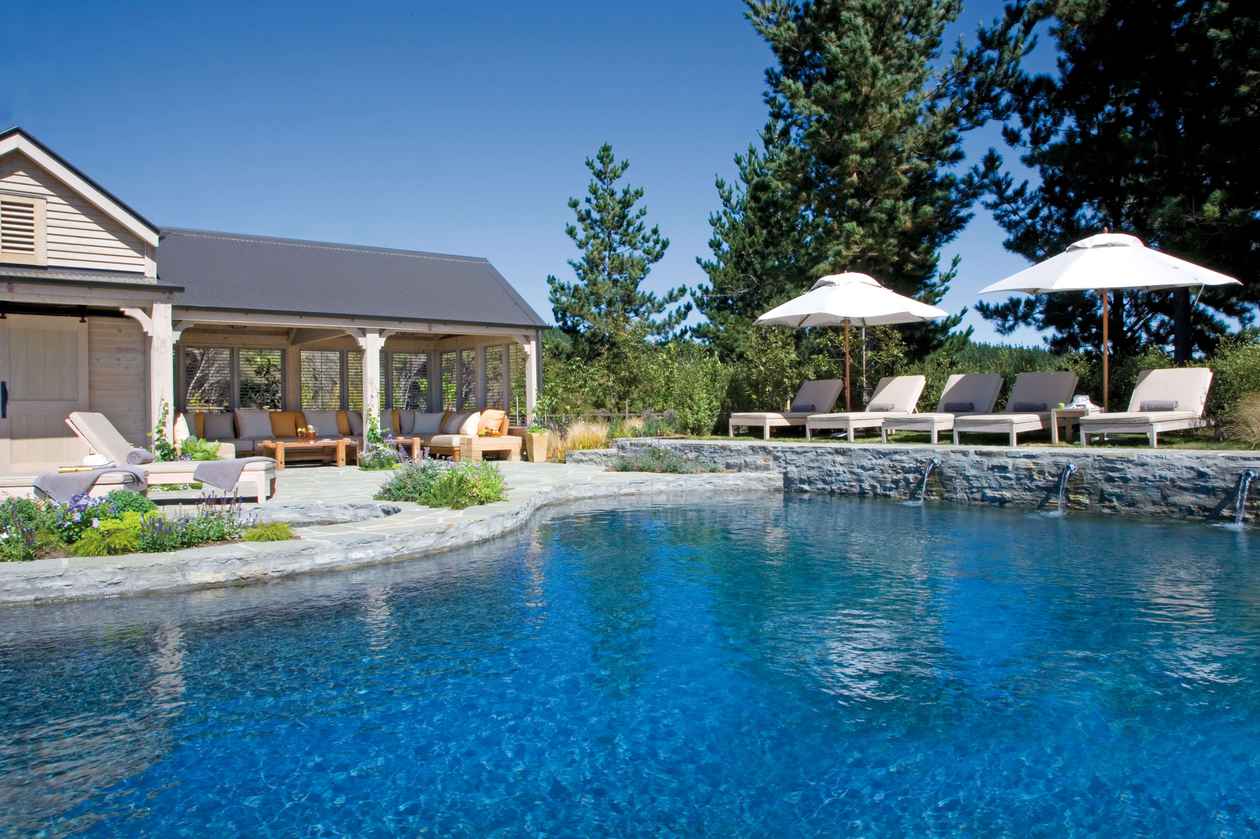 As we enter the front gate of the property, we seemingly enter a different world. For the next 15 minutes we wind our way along the extensive "driveway"  beside a gently trickling creek, a lush forest (where protected native Kiwi birds roam freely) and rolling farmland where cows amble across the road! When it finally comes into view the expansive Farmhouse resembles a cluster of farm buildings, and takes pride of place  sitting in a majestic position on top of a hill. The welcome is as warm as ever, and it's immediately evident some commonalities abound between the two properties.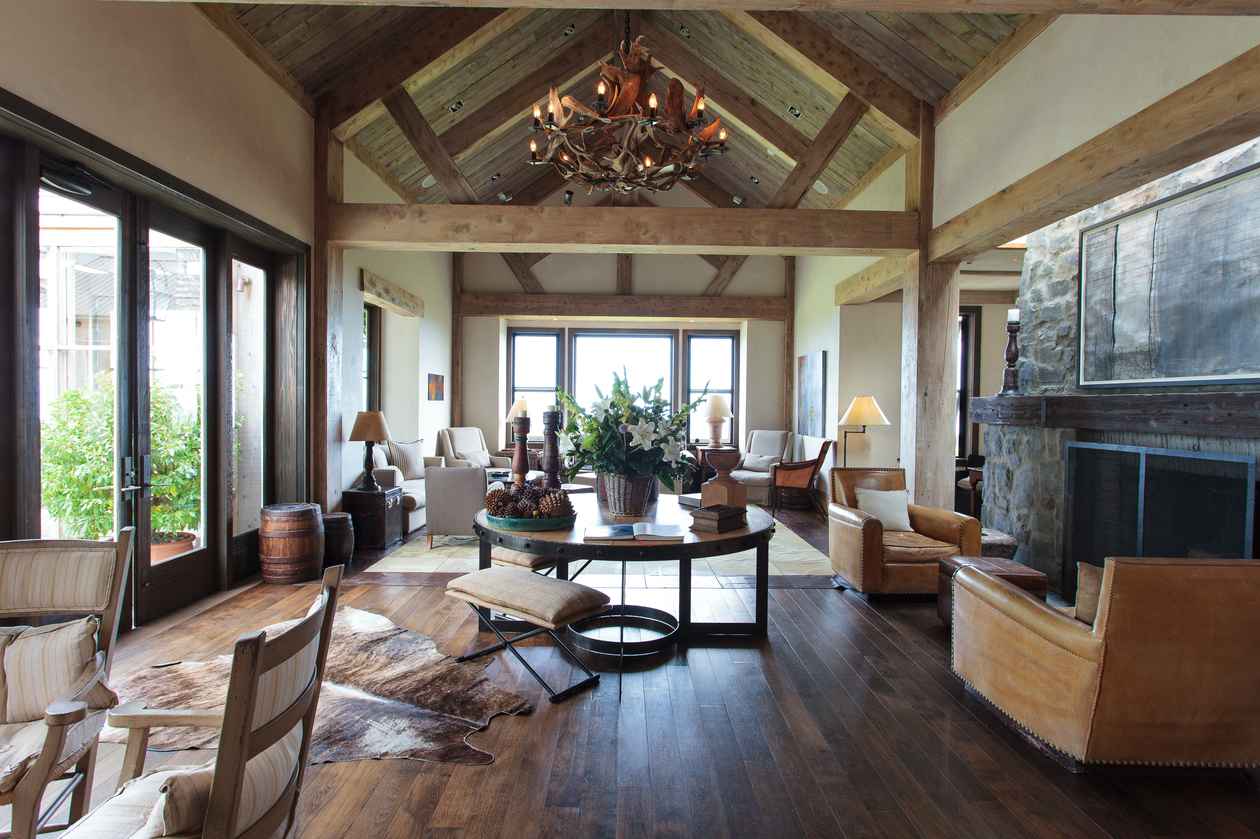 The views are breathtaking from the expansive floor to ceiling windows in the covered 'Loggia' dining room which overlooks the golf course and then further afield to the ocean.
In the living rooms and cosy library, fireplaces take centre stage and are offset by mantlepieces made from reclaimed beams. There's an additional two dining rooms which evoke a warm feel through the clever mix of sisal rugs and painted sideboards filled with crockery.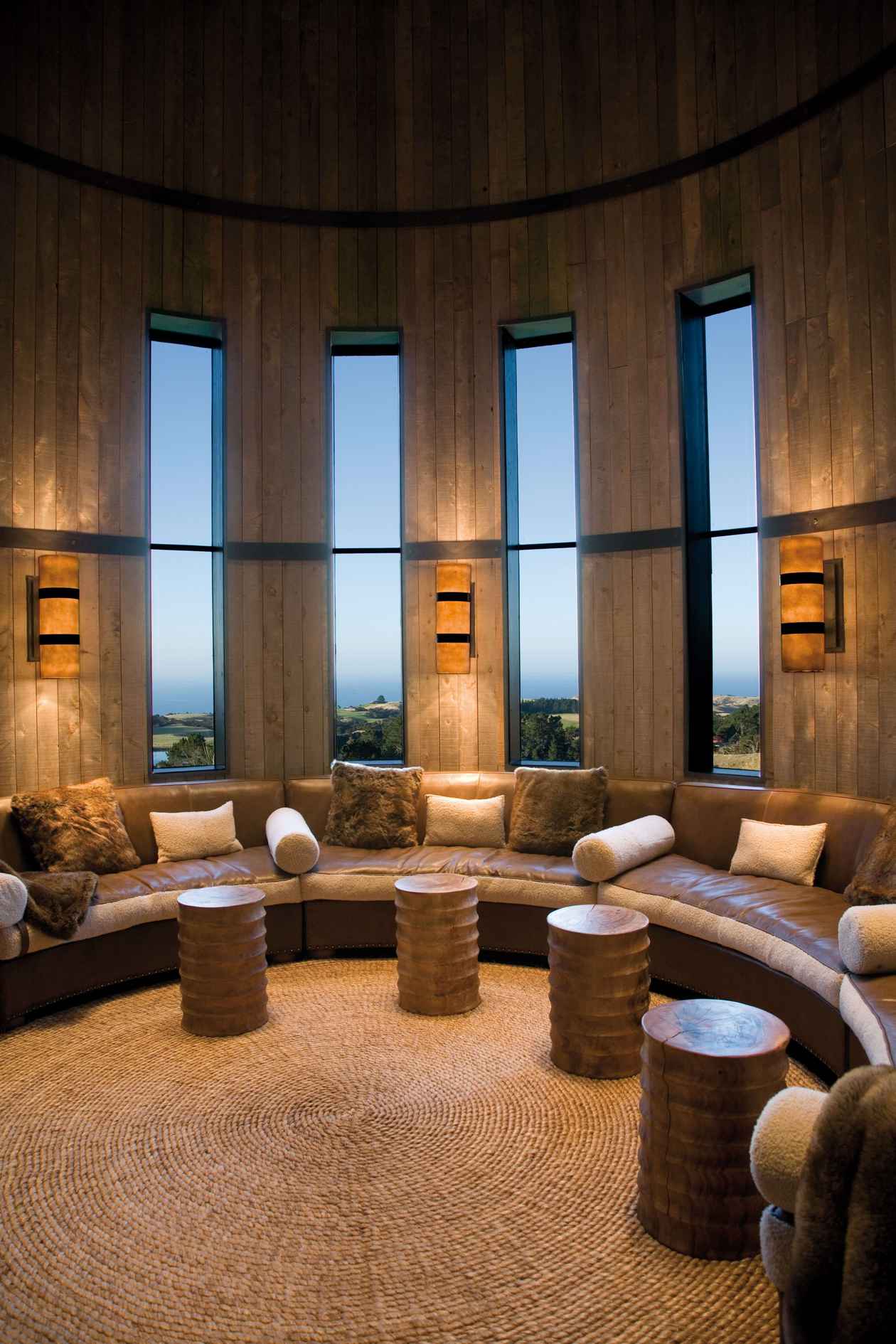 It's a gentle walk from the Farmhouse to our Suite. There are 24 individually designed suites and rooms and all feature large porches with recliners overlooking the stunning views. It feels more like you are staying in a stylish private home than a hotel room and the "farm luxe" feel prevails with the clever blend of rustic materials with modern amenities.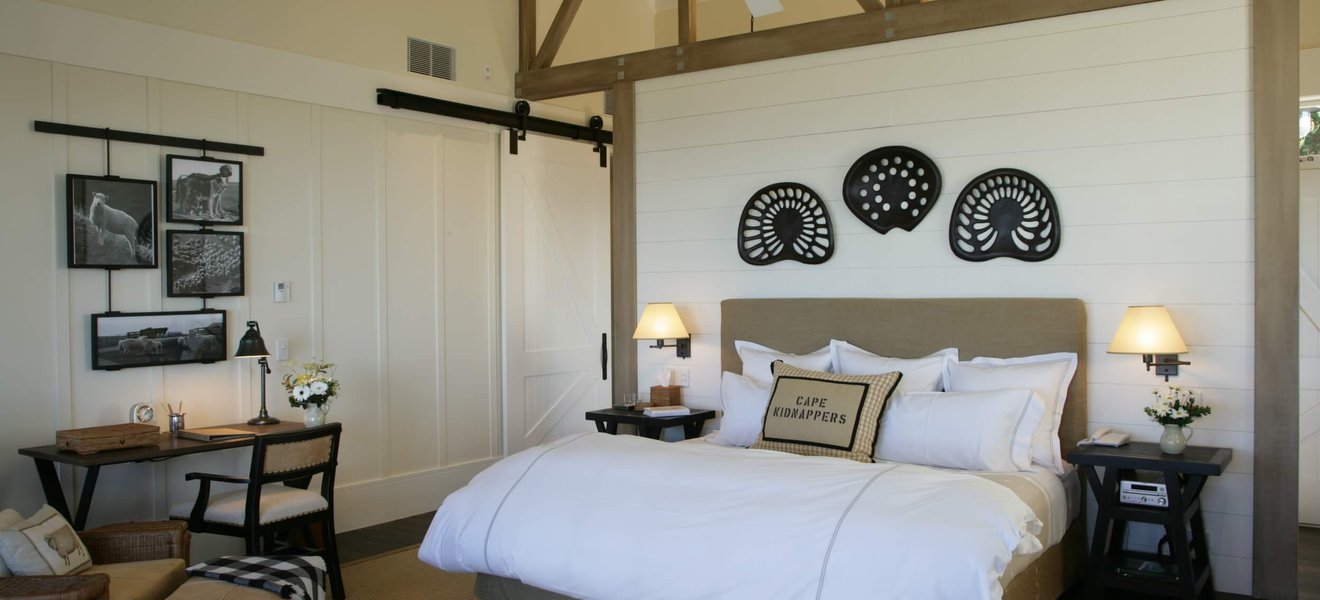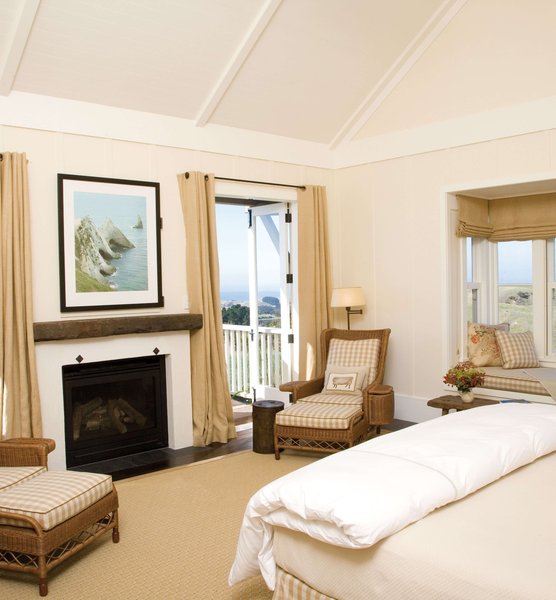 At both Kauri Cliffs and The Farm at Cape Kidnappers, there's a lot to do even if you're not into playing the world renowned golf courses. Both properties are working farms so the farm tours are a must!  
There are spectacular coastal or rural hikes, picnics, wine tours, and the private 'pink beach' at Kauri Cliffs and even a gannet (bird) safari at Cape Kidnappers which are all available on site. 
If rest and relaxation is more your style then the luxury Day Spas or outdoor infinity pools await!
For more information visit Kauri Cliffs and Cape Kidnappers or check out Real Weddings to find your perfect Honeymoon Destination.