Strap on the Dolce & Gabanna sunnies, and mingle with the jetsetters in the airy lobby, which overlooks the free form swimming pool to the lovely curve of Trou d'Eau Douce Bay.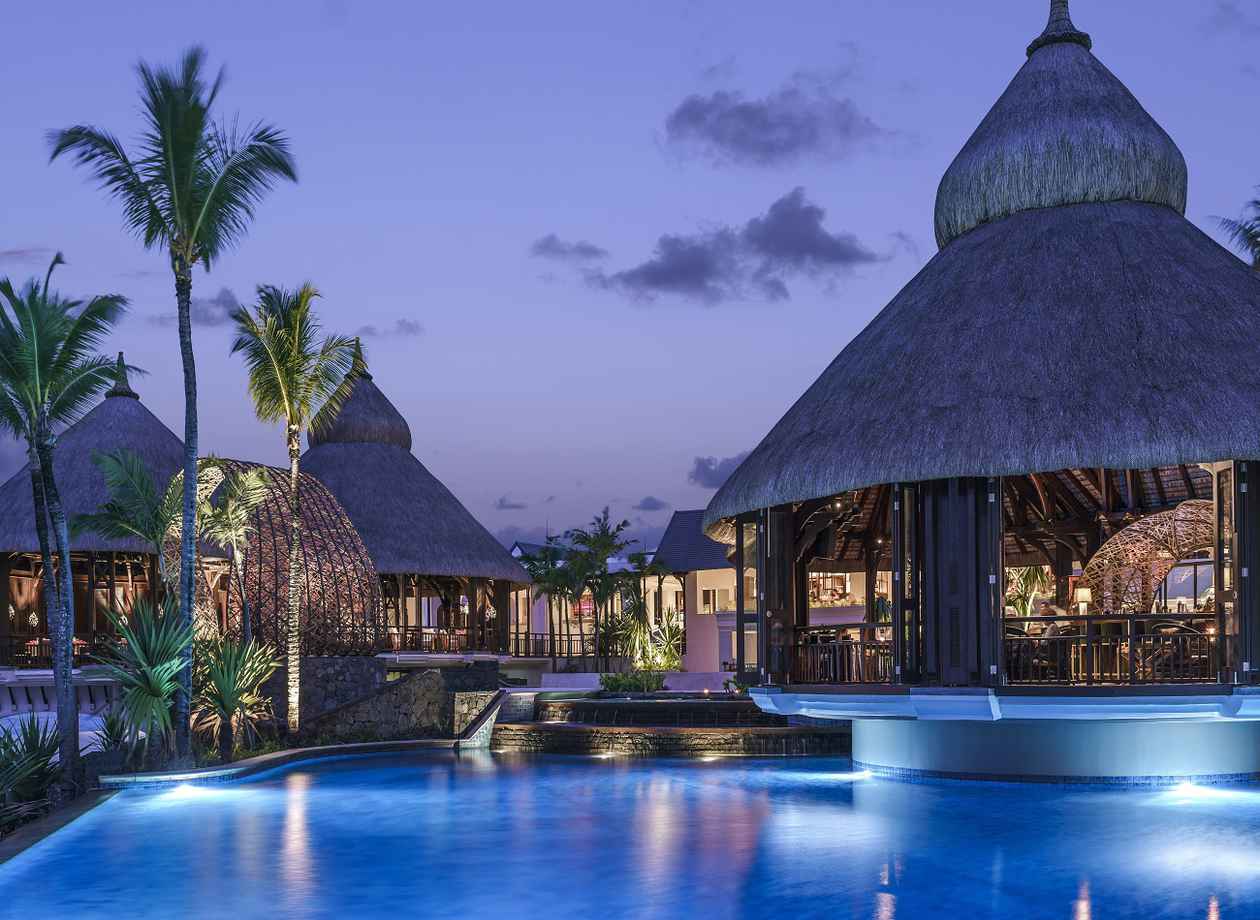 Sensuous and chic, this enchanting resort was previously part of the exclusive One&Only group that includes La Saint Geran, but is now part of the luxury Shangri-La hotel group. Not that the resort is much younger than Mauritius' leading lady - it just celebrated its thirtieth anniversary after all. But the feel is definitely more hip than the other classic Mauritius property.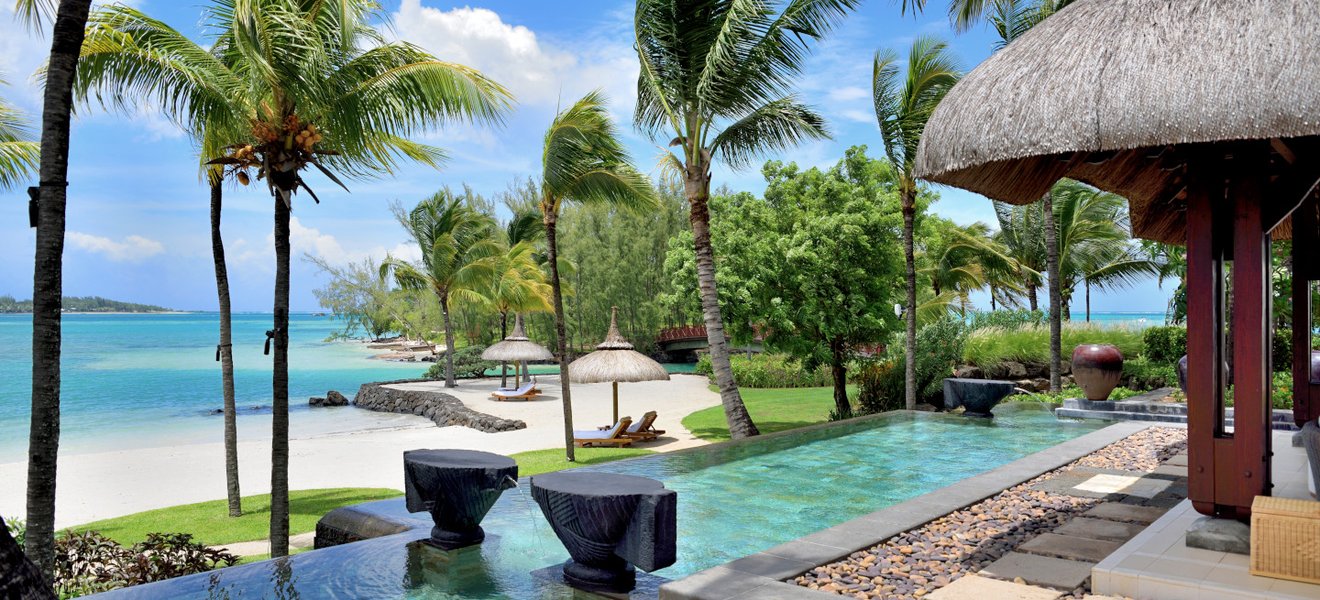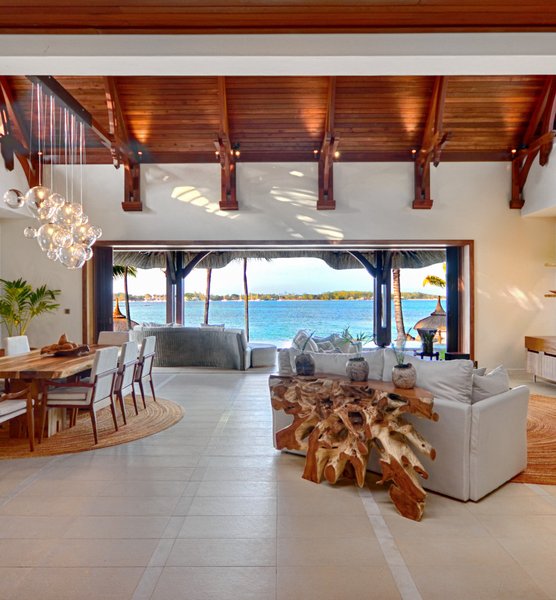 From the moment guests pull up at the entrance with its magnificent banyan tree hung with decorative bird cages and cross the feng shui walkway, they enter the epitome of tropical luxury. Walls of off-white stucco are off set by chocolate brown wicker furniture. An elegant wooden bridge crosses to Frangipani Island with its sensational Givenchy Spa.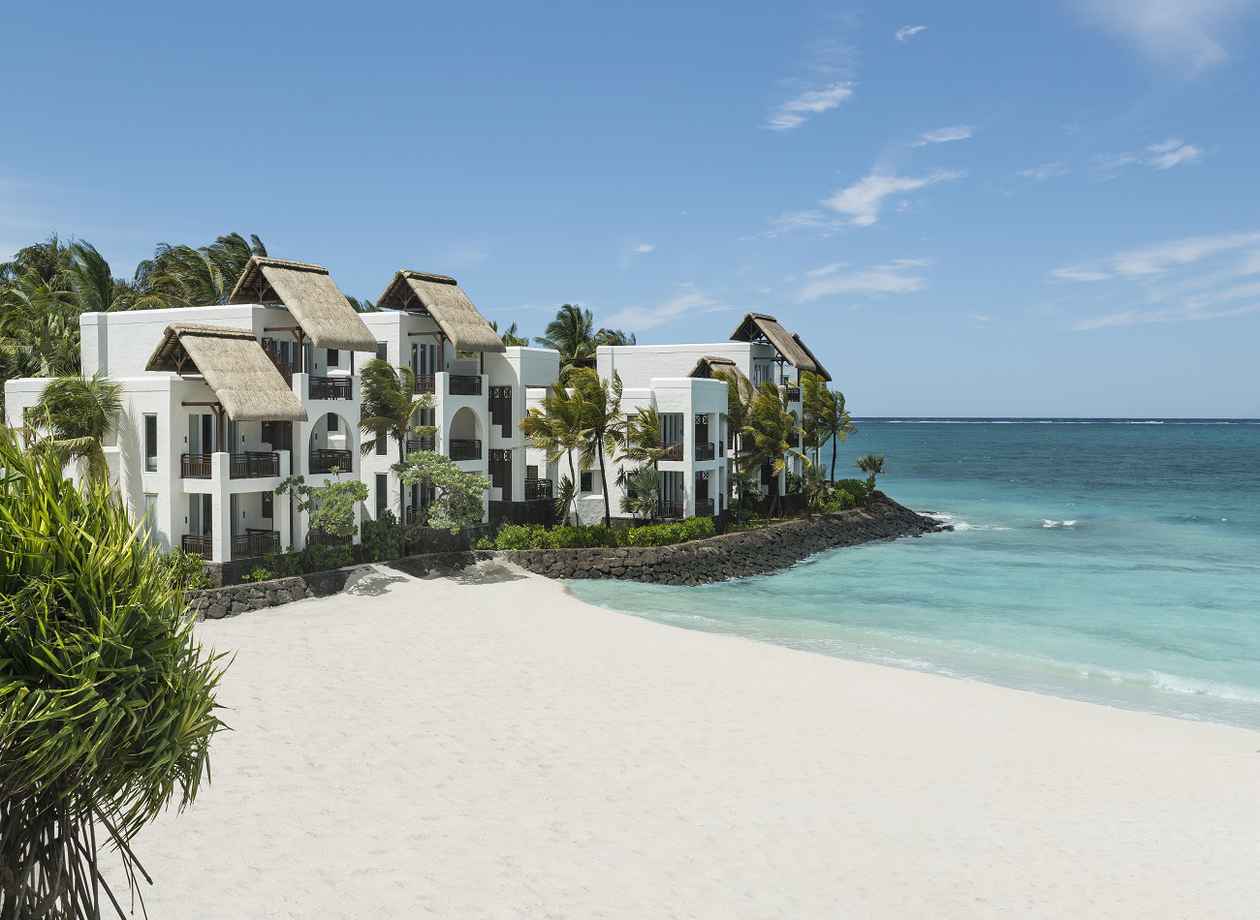 All the resort's guestrooms, including the split-level suites with funky egg shaped baths, have uninterrupted views over the shimmering Indian Ocean. The villas have their own pools. The resort beach meanwhile, with its gorgeous curve of white sand and azure coloured water, is one of the island's best. Grab a sun bed in the shade of a thatched parasol and order a cocktail from one of the smartly dressed attendants dress.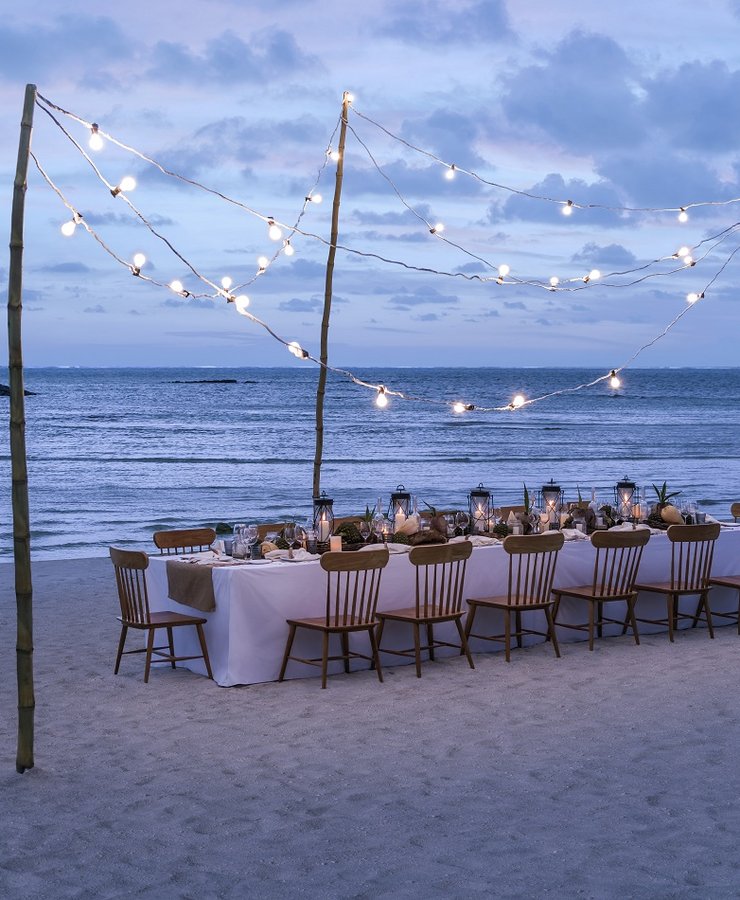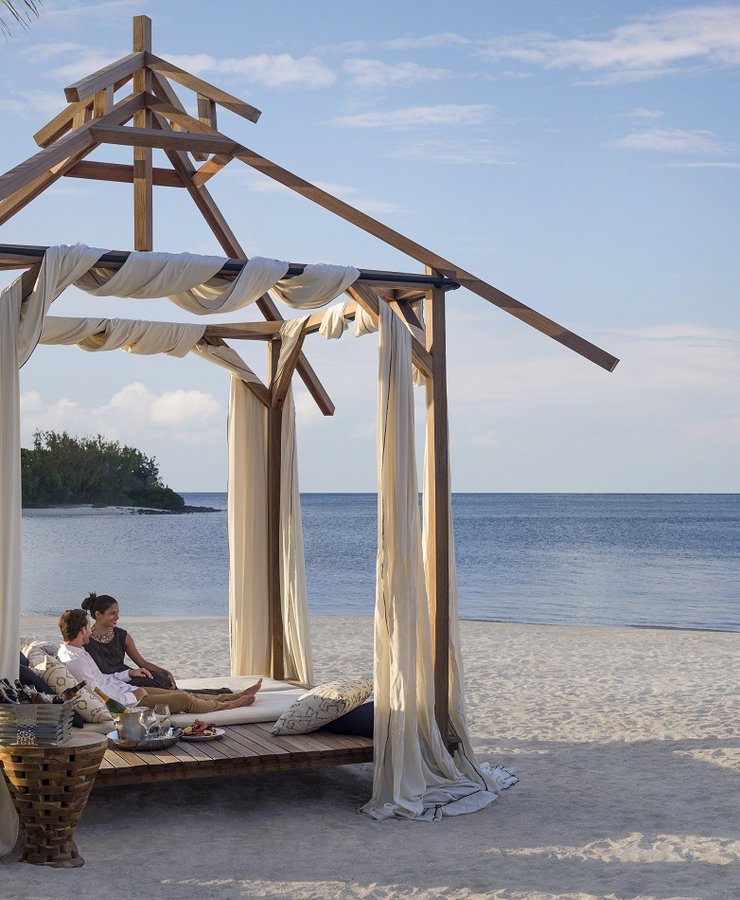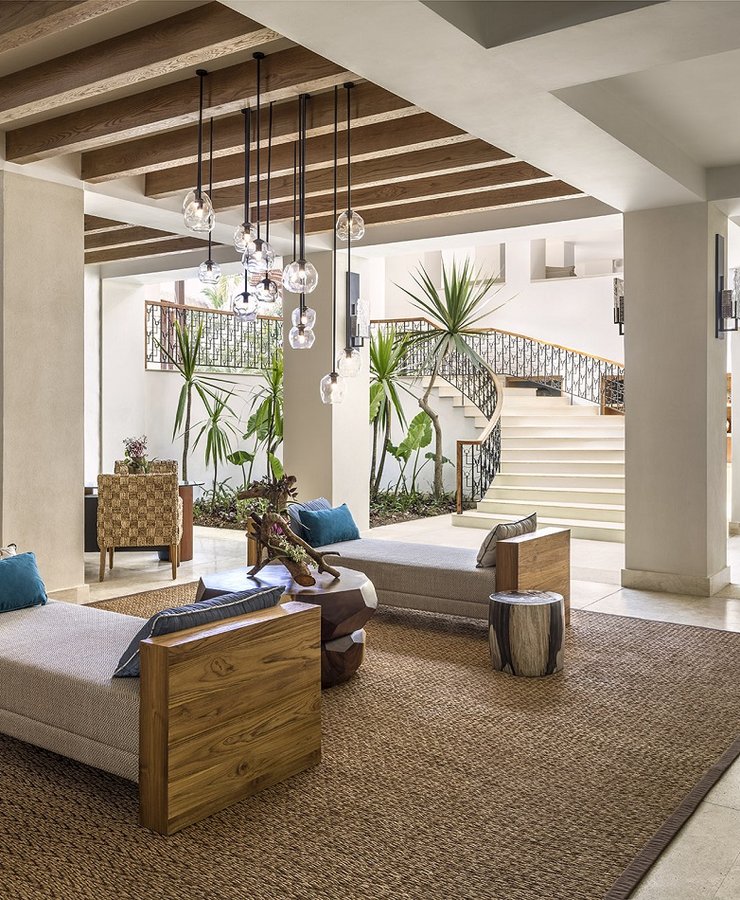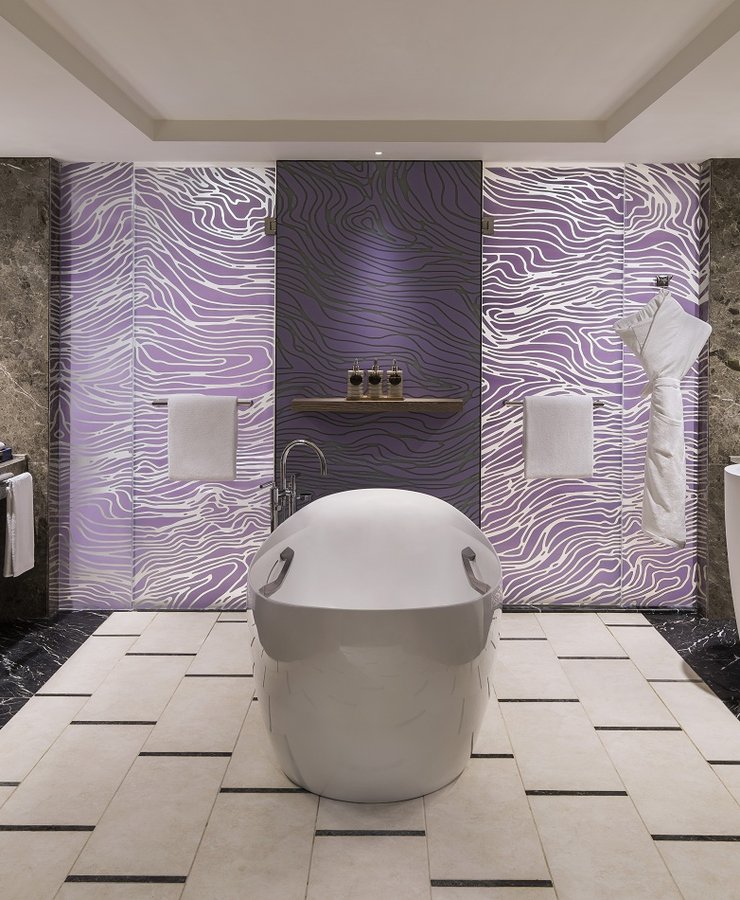 While the resort retains Mauritian touches, the overall look is one of contemporary chic thanks to a $US50 million reincarnation a few years back. A romantic candlelit dinner in the intimate Safran, framed by wooden shutters and with cutlery styled like old Indian daggers, is a must for a modern take on classic Indian cuisine.