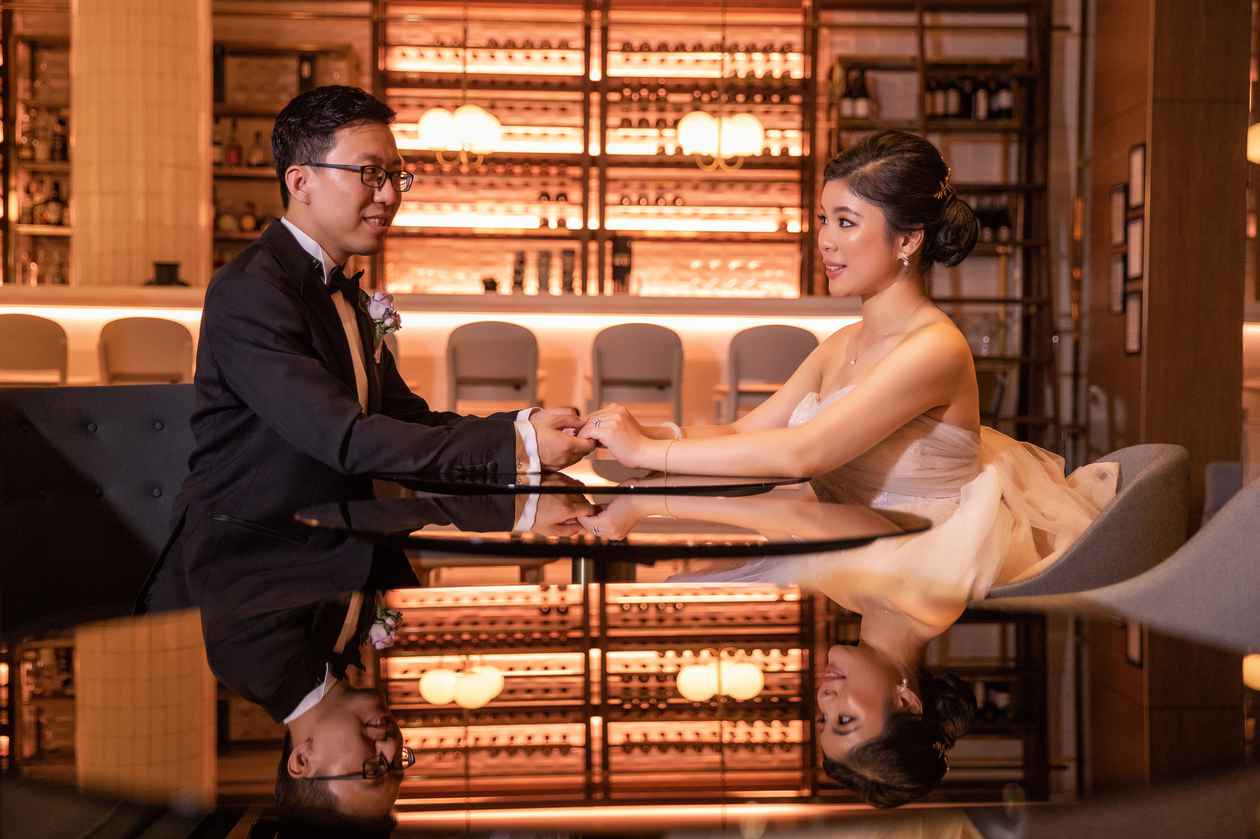 Tell us about the proposal.
Evan took Jennifer to Eureka 89 for dinner on 25th May 2017 and proposed with a Tiffany diamond ring. There is a special meaning behind the choice of date. '5.25' in Chinese sounds very similar to 'I love Wu'. Wu is Jennifer's surname.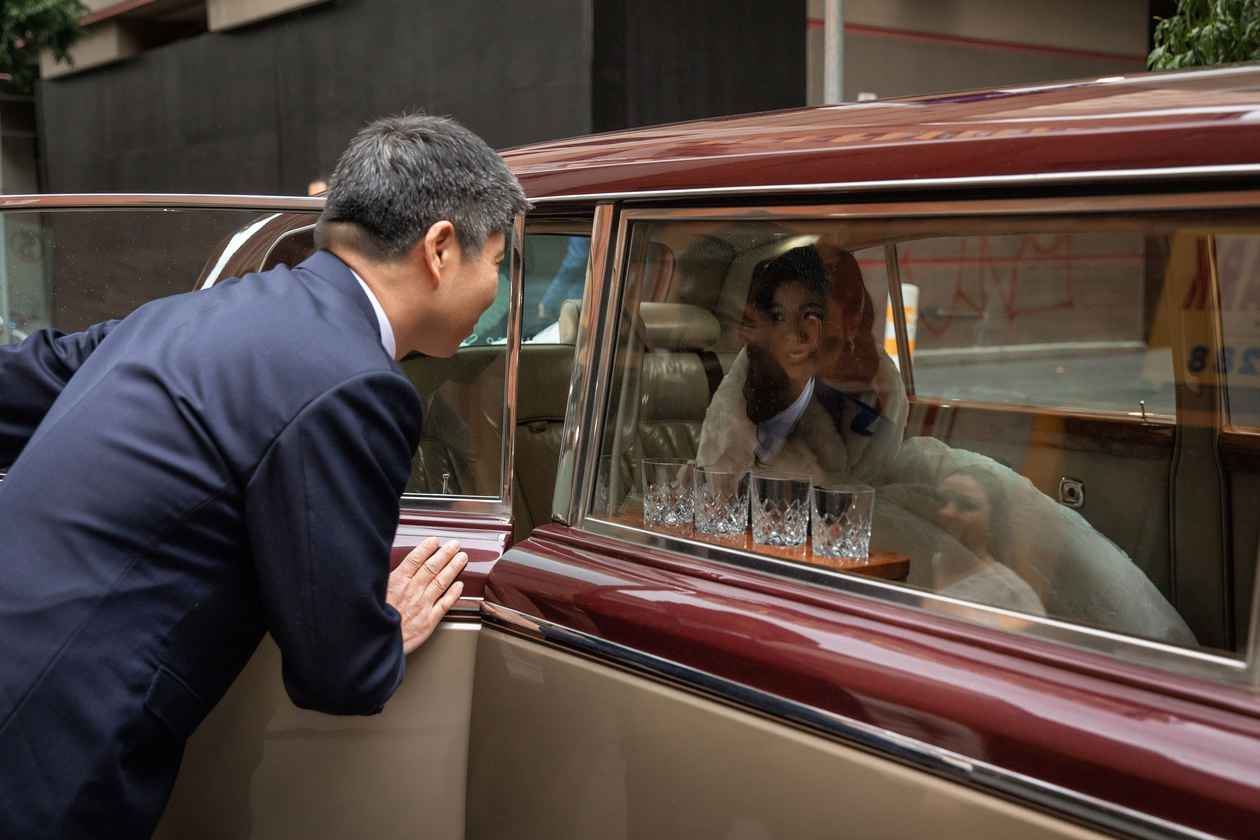 How did you choose your Venue and location? Why?
Well, we met in Sheraton Melbourne. Where else could it be!? It's also so close to Old Treasury Building where we had our ceremony. It's just perfect.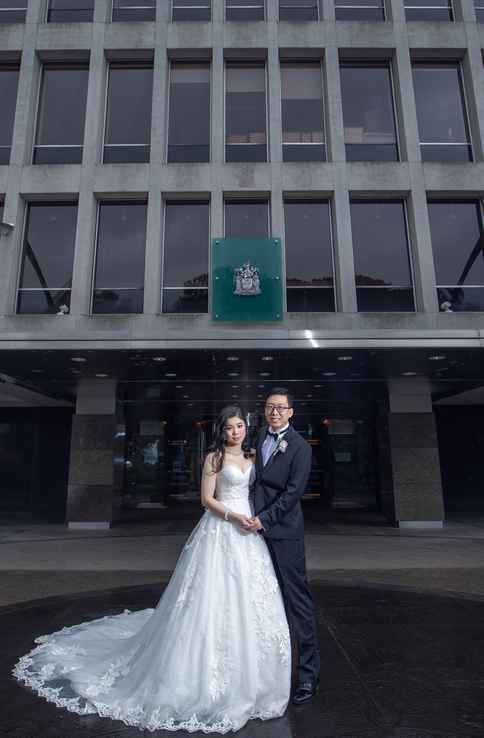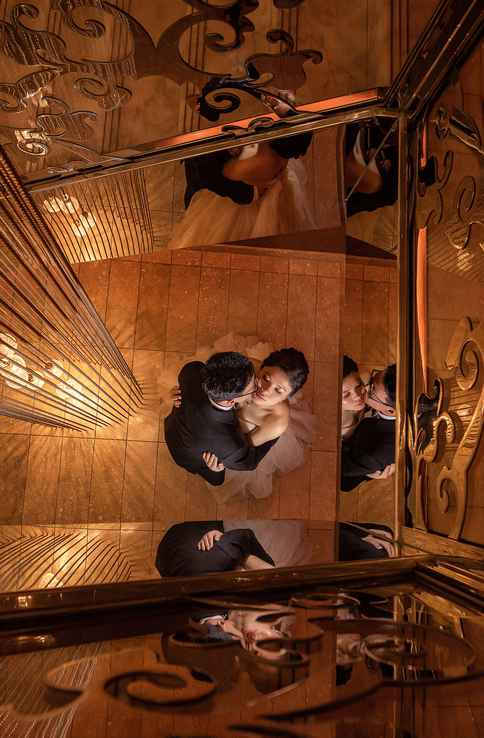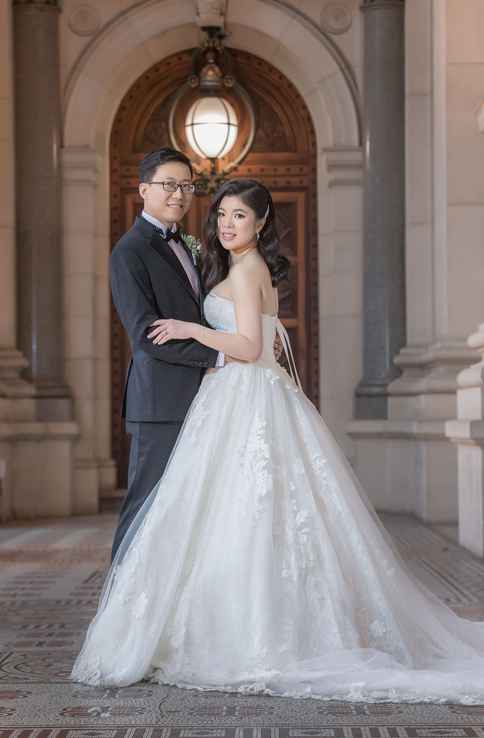 Tell us about your Gown(s) / Suit(s) (style, how you found it, what you loved about it). What about the the bridal party fashion choices?
We purchased Evan's suits on Black Friday in 2017 in Las Vegas! It was a crazy midnight – 5am shopping spree. We were excited, tired and sleepy but we knew we could not go wrong with Armani.
Jennifer loves pink. Bridesmaids' dresses were pink and so were groomsmen's ties and pocket squares.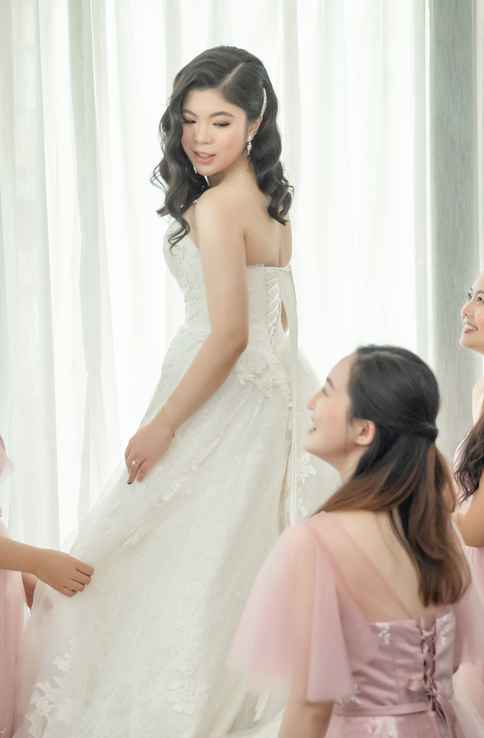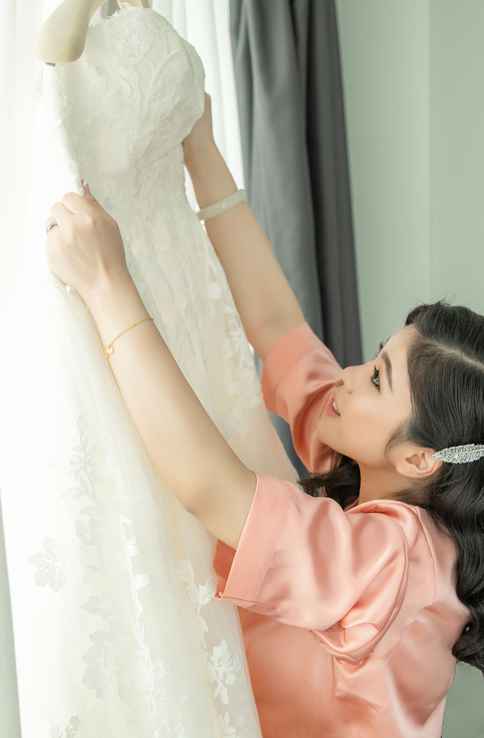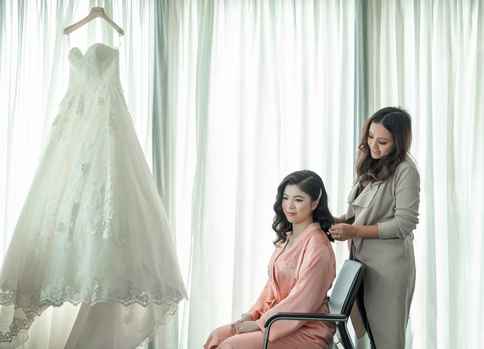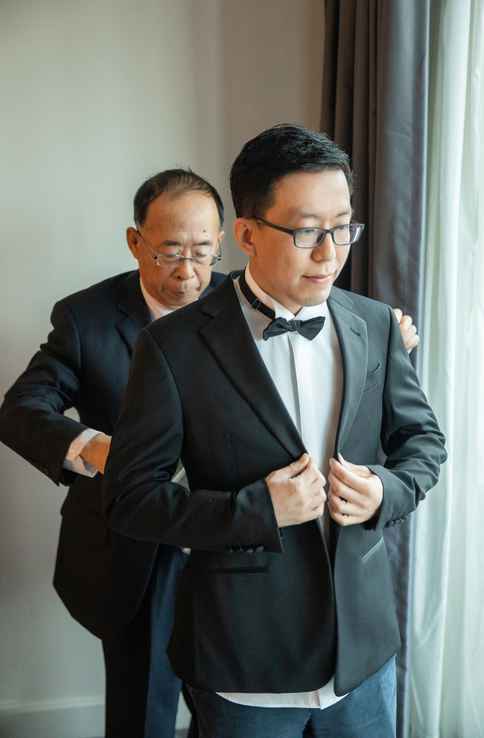 What Style / Styling did you choose for your wedding? (eg: colour scheme, flowers, stationery, cake, transport, details, themes, inspiration, the overall "look and feel")
We wanted it to be classic and romantic therefore; we chose purple, pink and gold. We had lots of flowers, feathers and fairy light backdrop. It turned out to be very sweet and not too overwhelming.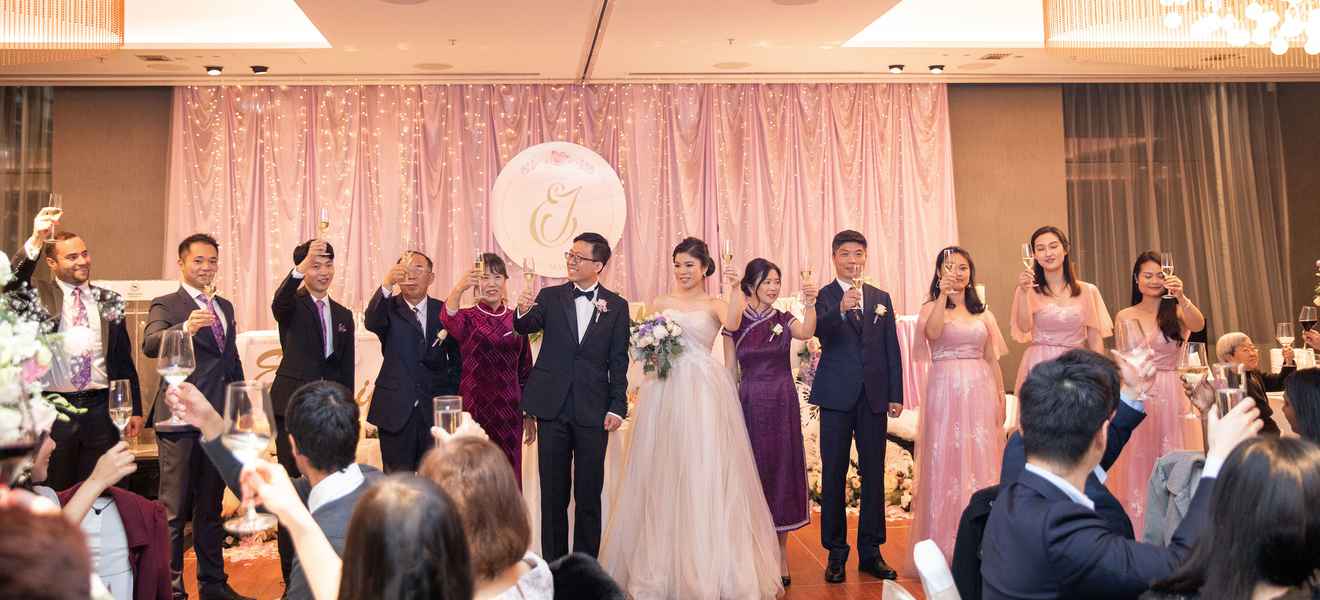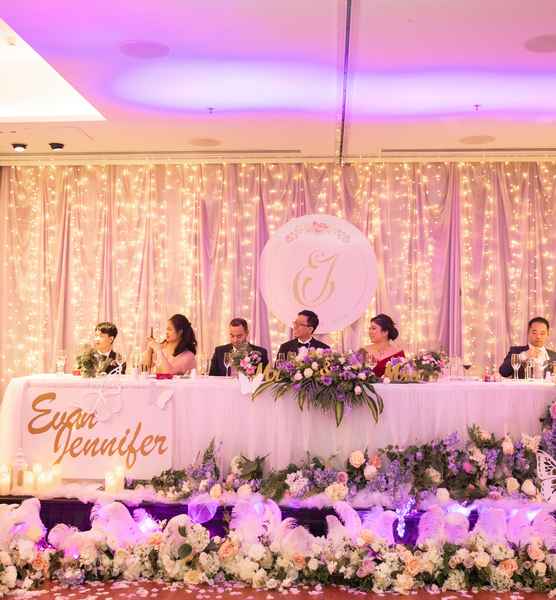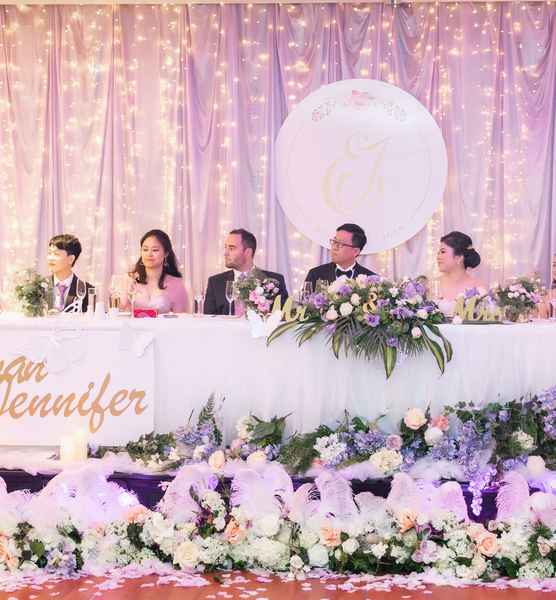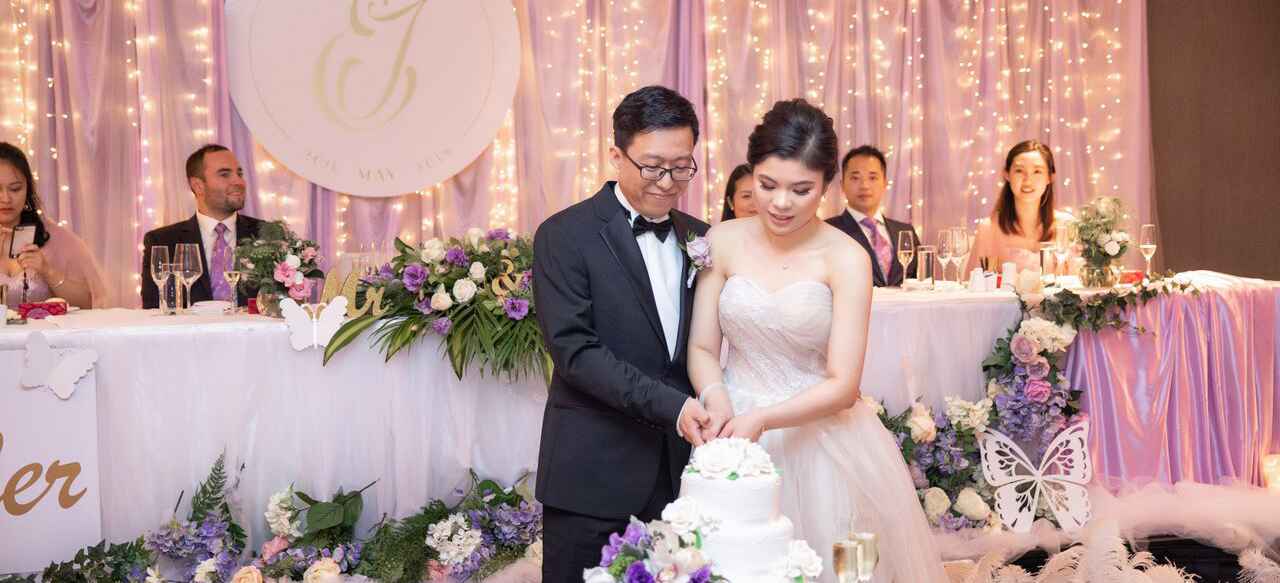 What were the highlights of your day?
We were nervous about our first dance but it turned out great! Evan's father played Erhu and the guests all enjoyed it very much.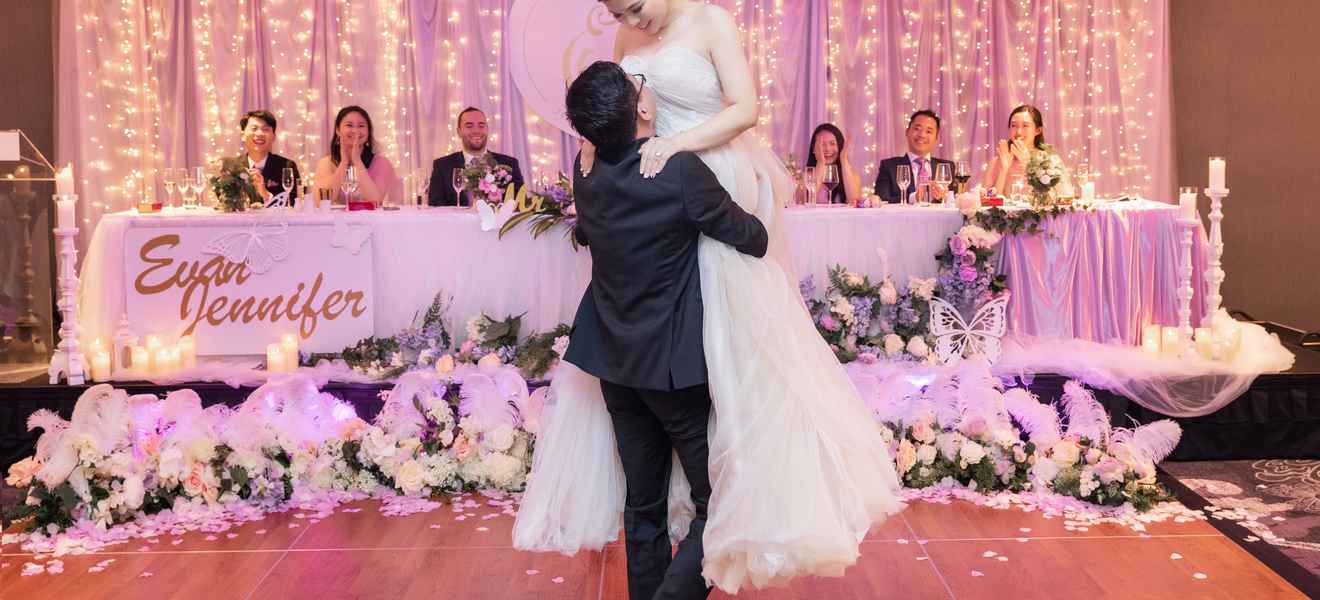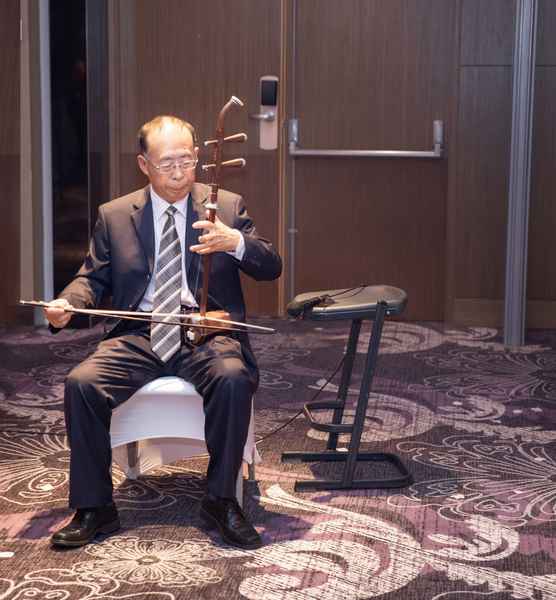 Tell us about any funny, poignant, challenging or emotional moments?
Jennifer walked down the aisle twice. The first time, she forgot to bring her veil, bridal bouquet and ended up realizing the wedding celebrant was running late. Real life rehearsal!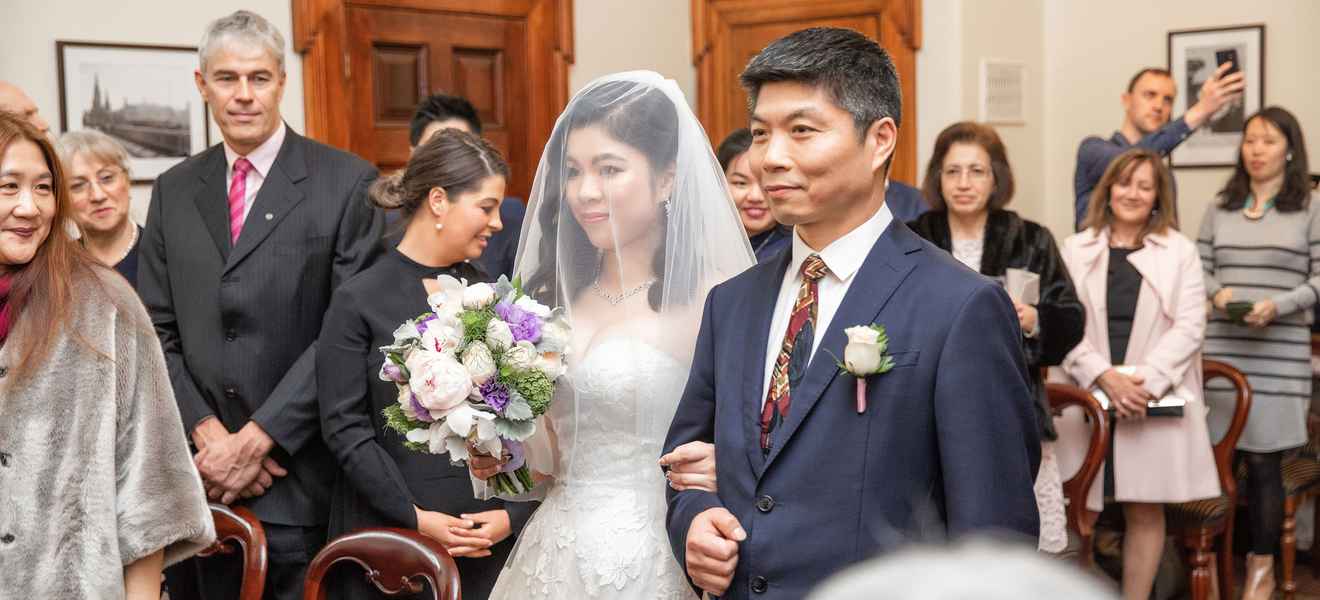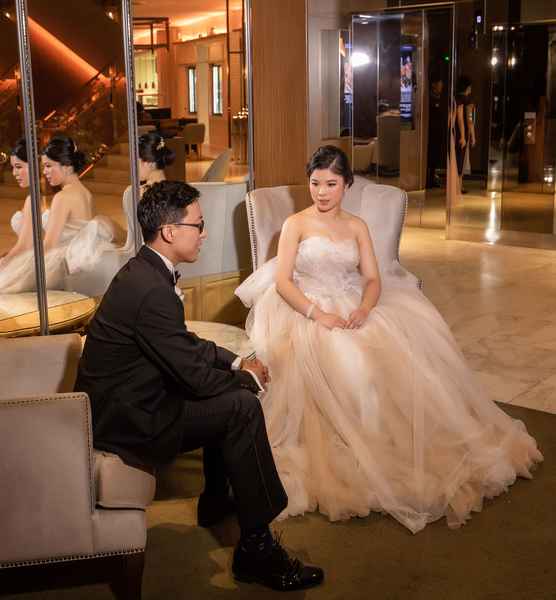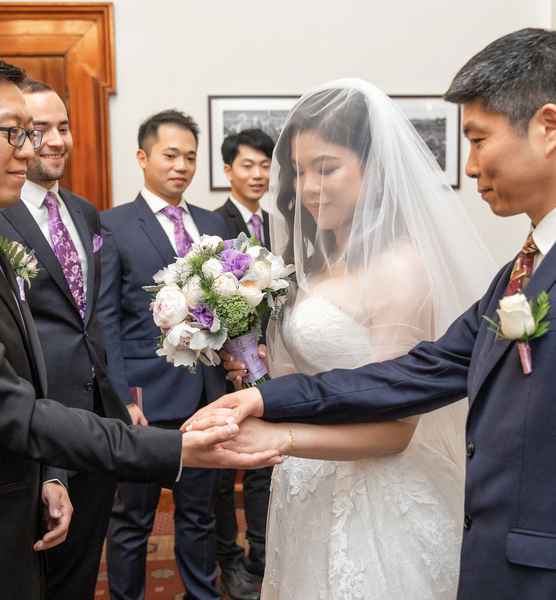 Where did you go for your Honeymoon? Why?
 Do you have any advice for other couples?
 Eat as much as you can so that you can drink!
Don' worry no matter what happens. Enjoy the day and smile! All wedding days are perfect days. You want big smiles in photos and videos.
Girls, bring a pair of flats.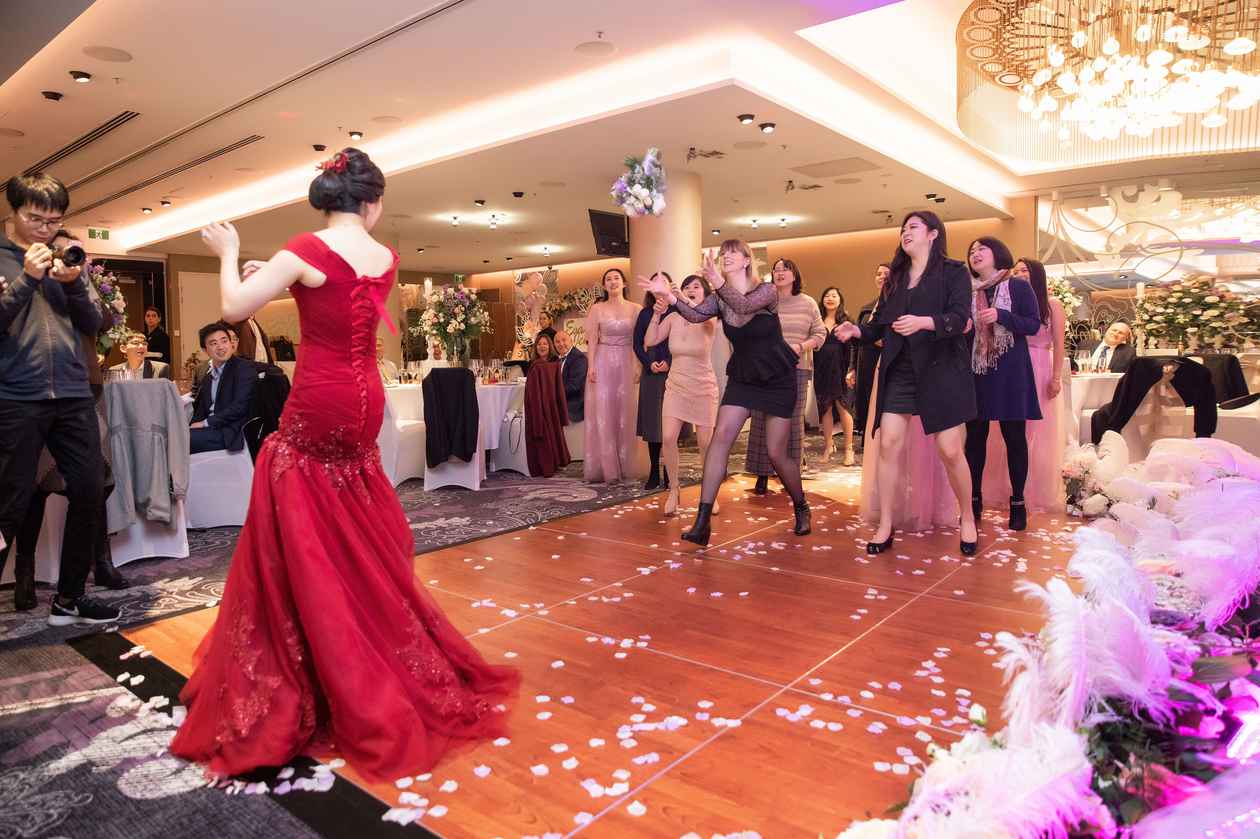 Is there anything else you'd like to add?
Wedding planning is certainly very exciting but could also be stressful. Luckily, staff members in Sheraton Melbourne and my suppliers are all very professional and helpful. They are genuinely passionate about what they do and excited about our wedding. This is when I know I can trust them and rely on their advice.
For more inspirational wedding stories, Visit Real Weddings to find your perfect Melbourne wedding venue or get your obligation free quote today at Sheraton Hotel!